1.
Acapulco (2021–)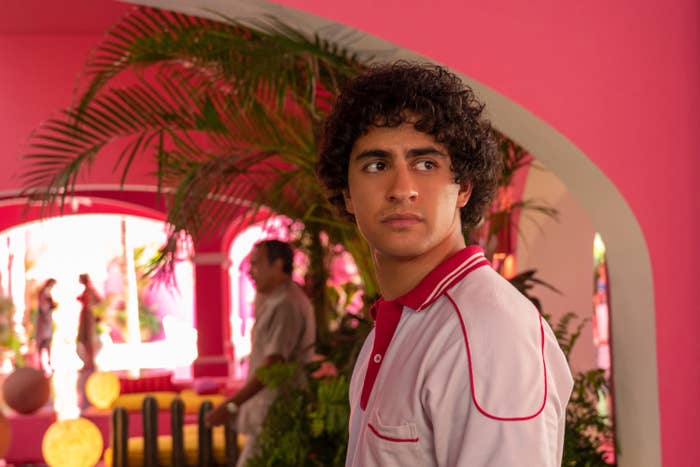 Apple TV+
The perms. The neon swimsuits. The resort crooners performing a Spanish cover of "Walking on Sunshine." Acapulco is an '80s fever dream drenched in hot pink and bright green. In a How I Met Your Mother–styled frame narrative, an older, wealthy Máximo tells his nephew about his younger years as an entry-level worker at a glamorous Mexican hotel in (you guessed it) Acapulco. The delightful sitcom follows Máximo and crew as they maneuver the resort's wealthy American guests while trying to create better lives for themselves. In the classic, feel-good vein of Ted Lasso, this is a great show to check out if you bought an Apple TV+ subscription for the soccer juggernaut and are looking for similar things to watch.
Watch it on Apple TV+.
2.
The Afterparty (2022–)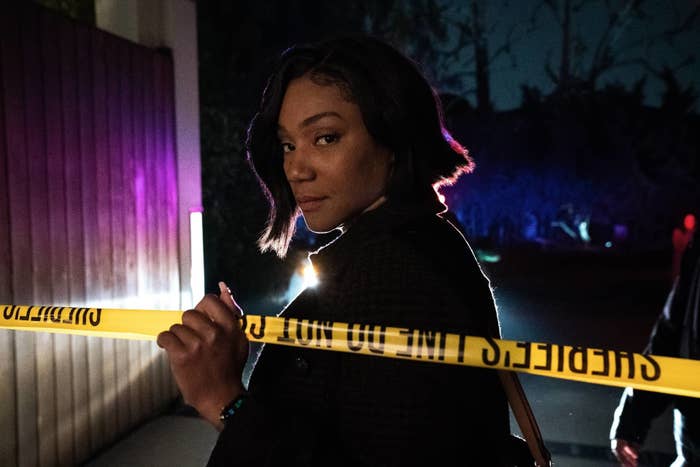 Aaron Epstein / Apple TV+
If you are looking for a STACKED cast of comedians getting to flex their muscles, then look no further than this eight-episode whodunit. Veep's Sam Richardson, Parks and Rec's Ben Schwartz, Fleabag's Jamie Demetriou, Broad City's Ilana Glazer, and Blockers' Ike Barinholtz all play party guests turned murder suspects when Dave Franco's Xavier, a pop star-actor, gets killed at the afterparty of his high school reunion. Tiffany Haddish and Search Party's John Early play the police investigating the crime. And while this alone would be enough to sell me on this show, from Phil Lord and Chris Miller (the pair behind Spider-Man: Into the Spider-Verse), there is the bonus of each episode spotlighting a particular suspect and being shot in the style of a different movie. A rom-com. A Fast and the Furious–styled action film. A black-and-white art house film. A Hamilton-esque musical. Each episode reinvigorates the story and gives the cast a whole new angle to play with. Incredibly fresh and delightful.
Watch it on Apple TV+.
3.
*The Big Conn (2022)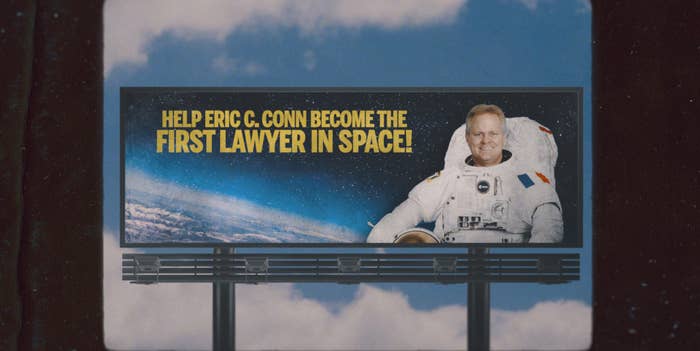 Apple TV+
If you are like me, the phrase "Social Security disability claims" is nearly enough to put you to sleep. So if you told me I'd be glued to my television for a four-part docuseries on the subject, I'd say "as if." Well Scamageddon just received its latest mesmerizing series about a champion scammer defrauding the American government for millions of dollars through Social Security checks. Eric C. Conn is a larger-than-life figure (think Joe Exotic but with a slightly more nerdy appeal and no tigers) who worked as a Kentucky lawyer until he was caught cheating the government out of funds. The saga is fascinating, and with only four episodes, it's a nice, quick weekend binge. It also encouraged me to push for the "one week off a month but maybe two if I feel like it" vacation policy that Conn employs.
Watch it on Apple TV+.
4.
Defending Jacob (2020)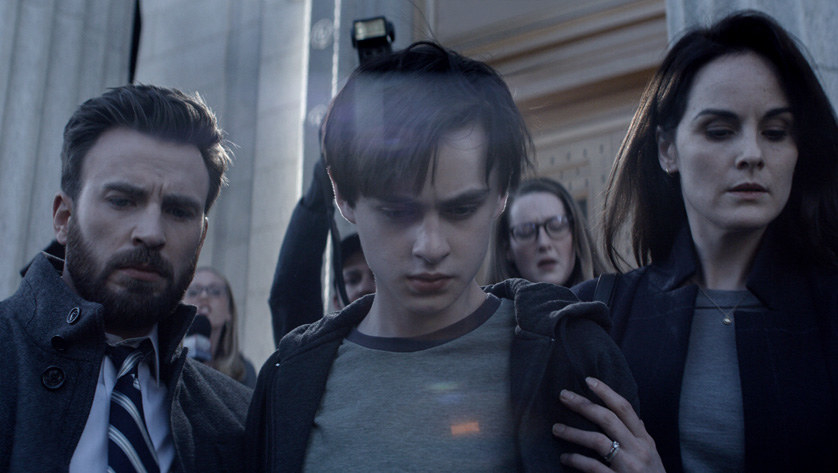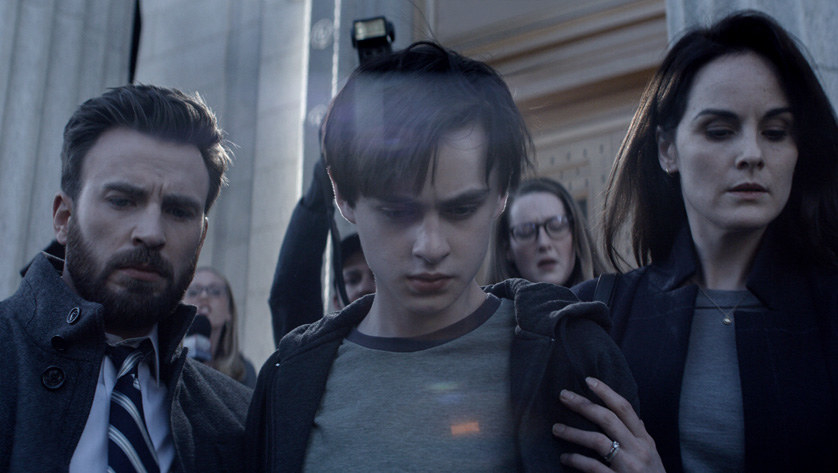 Apple TV+
Yikes, yikes, yikes. If you are the assistant district attorney investigating the case of a murdered school boy, the number one thing you don't want surfacing in the evidence is that your own son might be the murderer. But such is the case in this Apple TV+ miniseries. Captain America himself, Chris Evans, plays the ADA/Jacob's father now set with the task of defending his possibly homicidal son (played by his Knives Out costar Jaeden Martell). My beloved Lady Mary, Michelle Dockery, plays Jacob's mom, and I'd like to say that all three of these topnotch actors deserved a lot more awards attention than they got. They are delivering standout performances in a gripping drama. Let's pass around some Emmy nominations, please and thank you.
Watch it on Apple TV+.
5.
Dickinson (2019–)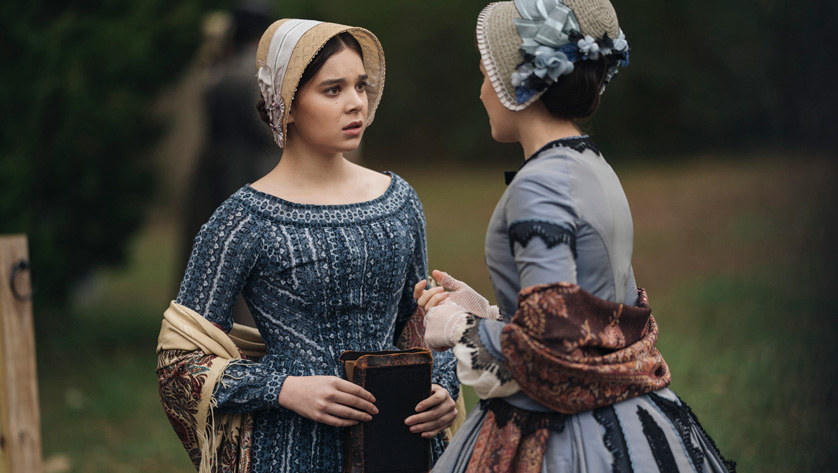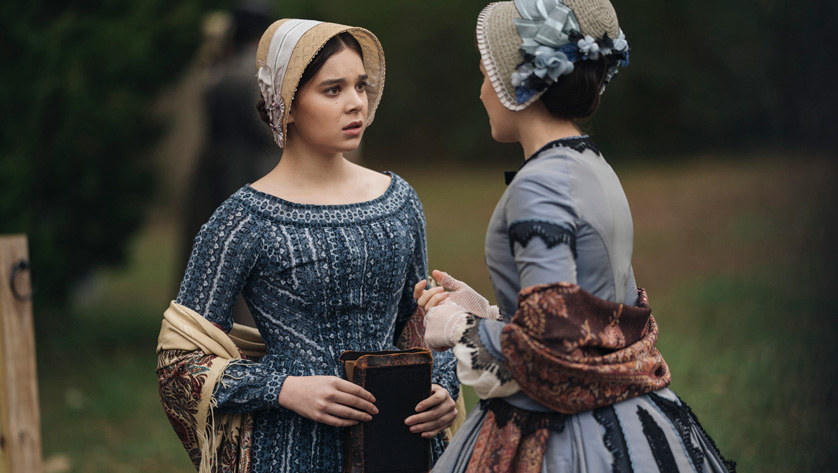 Apple TV+
It's Emily Dickinson like you've never seen her before (and to be honest, since she was a recluse, you probably haven't seen her much). This jaunty comedy may be set in the 1800s, with all its bonnets, corsets, and sideburns, but these characters are straight out of the 21st century. The anachronistic romp (heading into its third and final season) gives characters like Edgar Allan Poe and Louisa May Alcott modern sensibilities and has them discussing period topics (like the plot of Charles Dickens' Bleak House) using modern flair. Emily (played by Academy Award nominee Hailee Steinfeld) is far from reclusive now, harboring romantic feelings for her best friend, Sue, and navigating the New England social scene while her parents try to marry her off. Quite a different experience from reading "I Felt a Funeral, in My Brain," but equally enjoyable (in a very different way).
Watch it on Apple TV+.
6.
Fraggle Rock: Back to the Rock (2022–)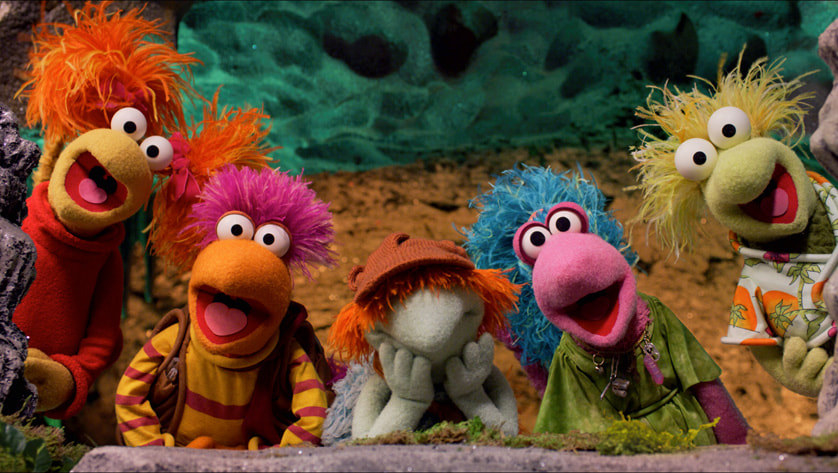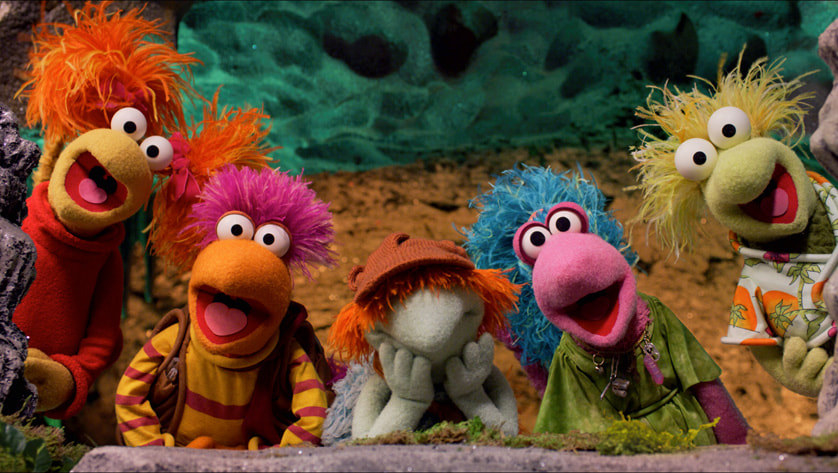 Apple TV+
"Dance your cares away! Worries for another day! Let the music play! Down in Fraggle Rock!" That's right. The beloved '80s puppet show from the mind of Jim Henson is getting a reboot. The beloved series has been lying dormant for the last few decades while the Henson team continued on with Sesame Street and The Muppets, but after the success of several shorts on Apple TV+, a full 13-episode season was ordered. Sing, dance, and kick your worries to the curb with your favorite Fraggles in this family-friendly romp.
Watch it on Apple TV+.
7.
Harriet the Spy (2021–)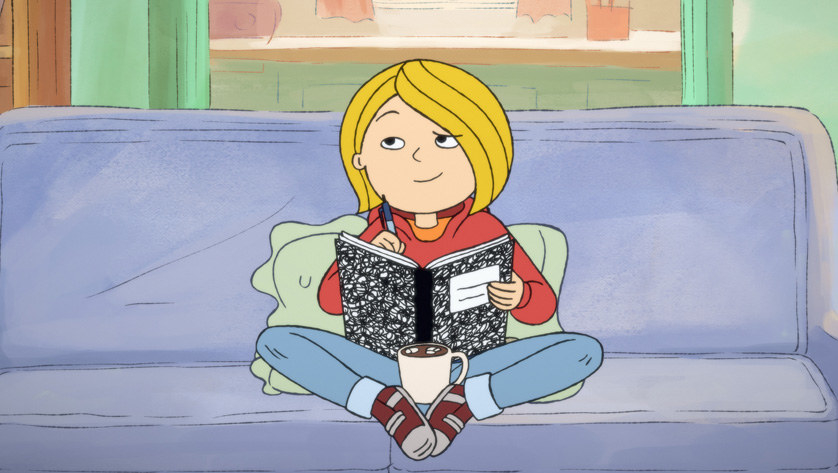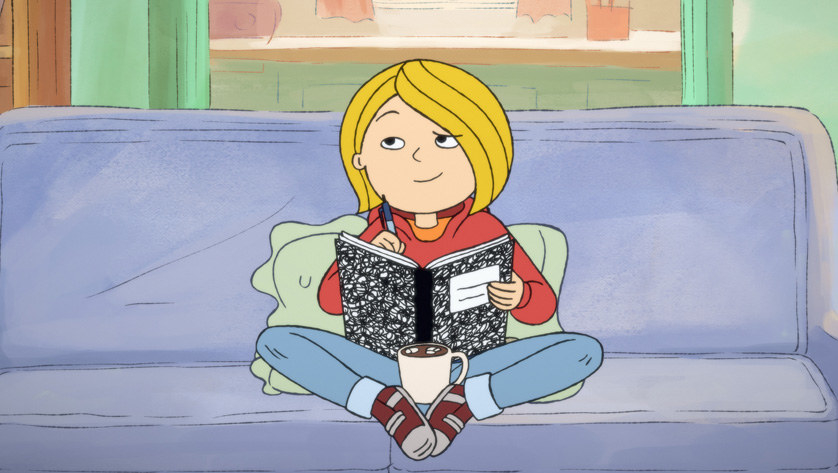 Apple TV+
There is hardly a fictional character nearer and dearer to my heart than one Harriet M. Welsch. I read the original novel countless times as a child. I watched the classic Nickelodeon movie starring Michelle Trachtenberg, Rosie O'Donnell, and Gerri herself, J. Smith-Cameron (as Harriet's mom), even more often (I've got the orange VHS in my bedroom at home). I even currently have a print of one of the book's illustrations hanging over my desk at this very moment. I live my life aspiring to be a nosy Upper West Side writer with a fashionable coat. All this to say, I was VERY excited to watch this new children's animated franchise, and it doesn't disappoint. As a series, it doesn't follow the plot of the book but, rather, expands the world of Marion Hawthorne, Janie, Sport, and the Boy with the Purple Socks. Beautifully animated and a wonderful use of this noble franchise. Now, brb — I'm gonna go watch this scene and cry.
Watch it on Apple TV+.
8.
The Last Days of Ptolemy Grey (2022)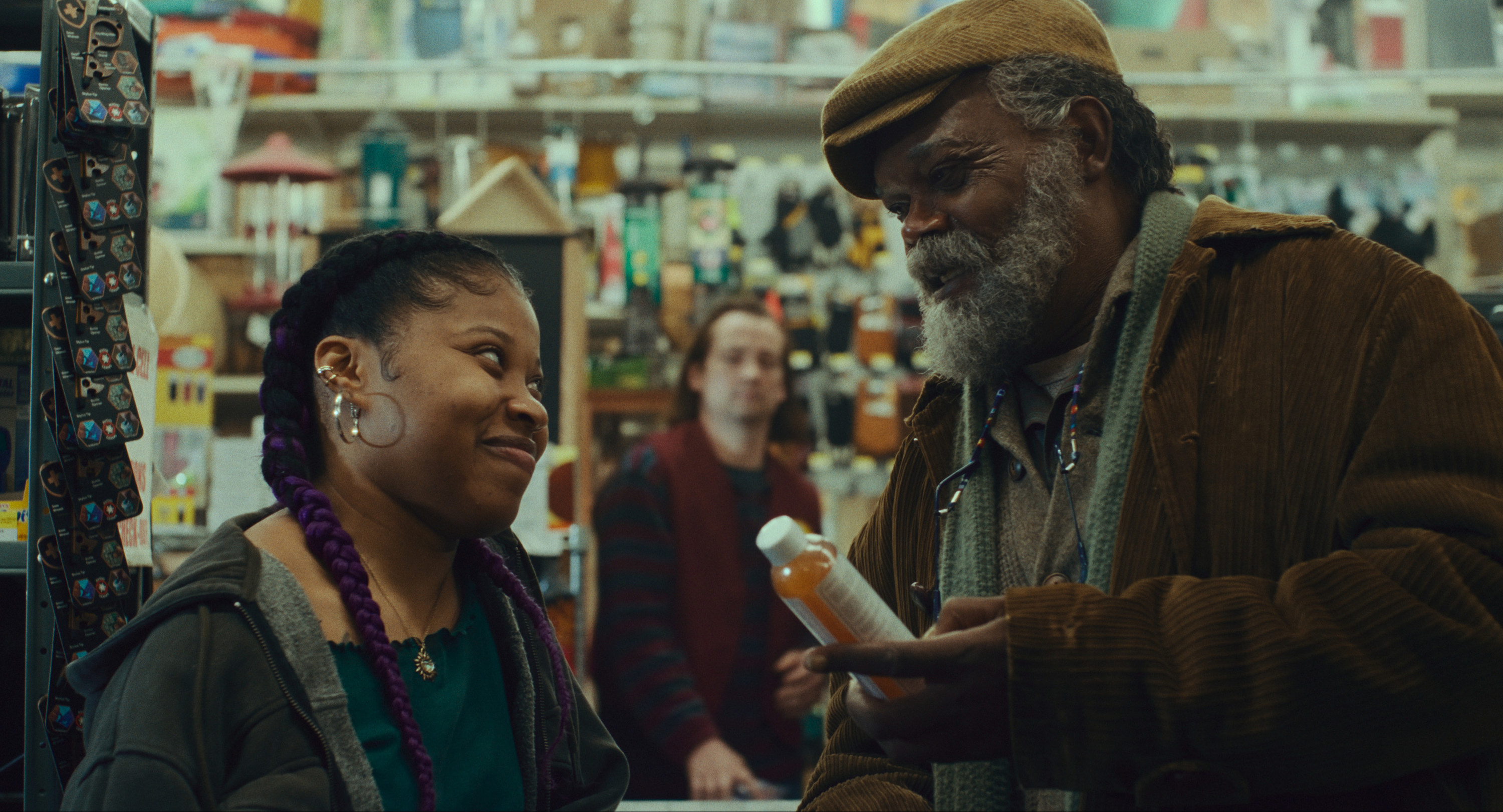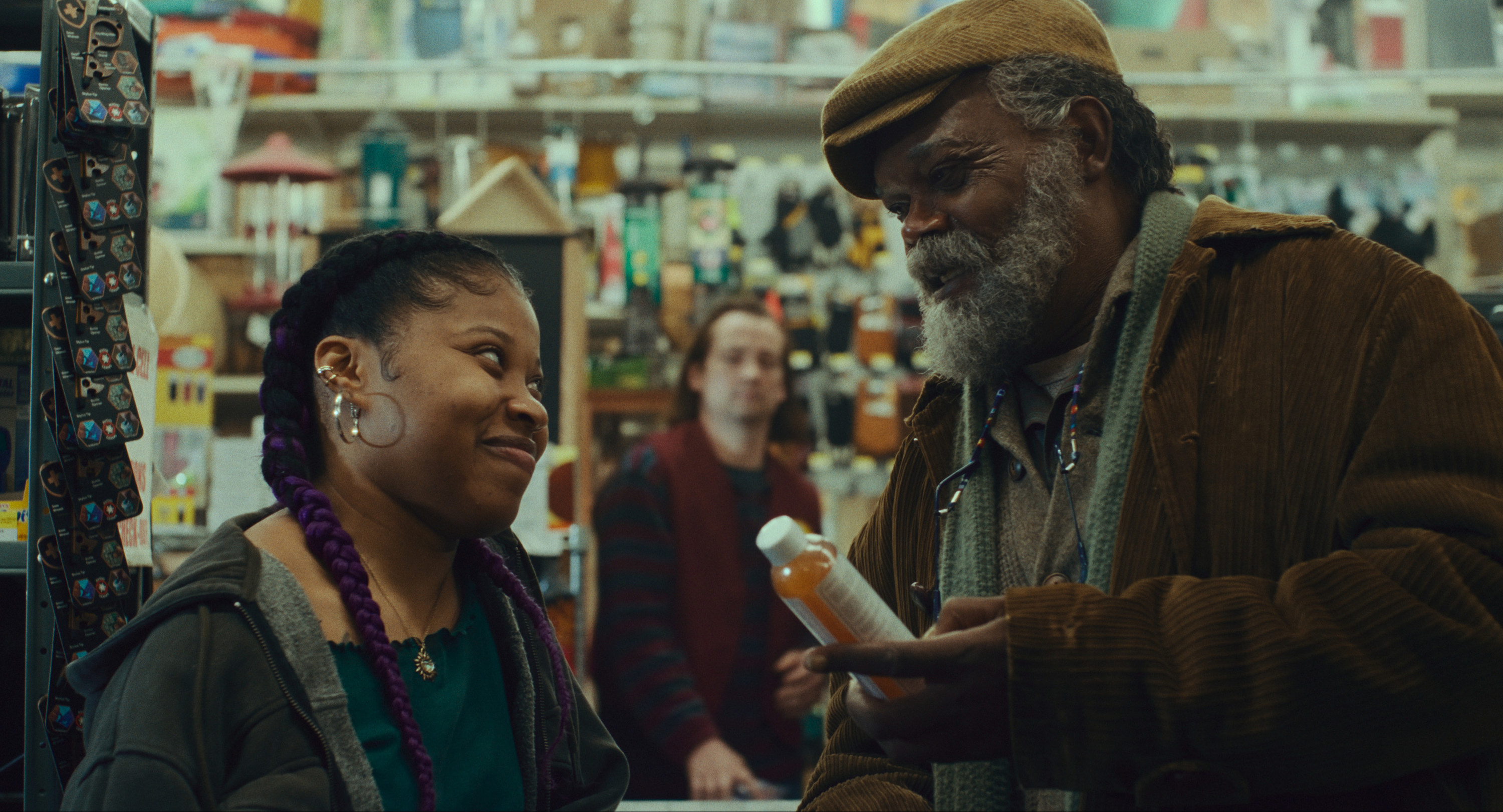 Apple TV+
Samuel L. Jackson is only 73, but he's aging up to 93 in this miniseries about a dying man with dementia named Ptolemy Grey. Grey is an eccentric hoarder who lives alone with the help of his nephew who visits frequently and takes him to his doctors appointments. When the nephew mysteriously dies, however, Grey and his new caretaker Robyn (Dominique Fishback) attempt to investigate the death with the help of a new procedure that allows Grey power over his jumbled memories. Jackson and Fishback (who has been stealing scenes in films like The Hate U Give, Project Power, and Judas and the Black Messiah) both give incredibly strong performances, and the eerie, dream-like haze of this memory mystery gives the whole miniseries an added beauty. I hope when I'm 93, that I'll still be trying to solve murders.
Watch it on Apple TV+.
9.
The Morning Show (2019–)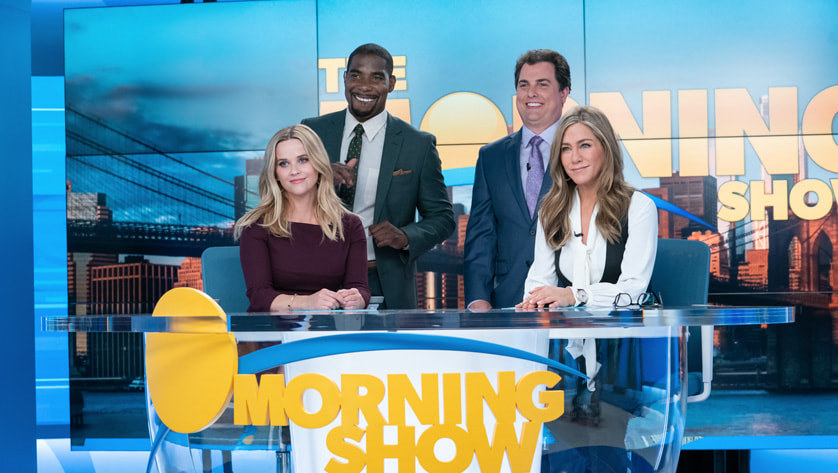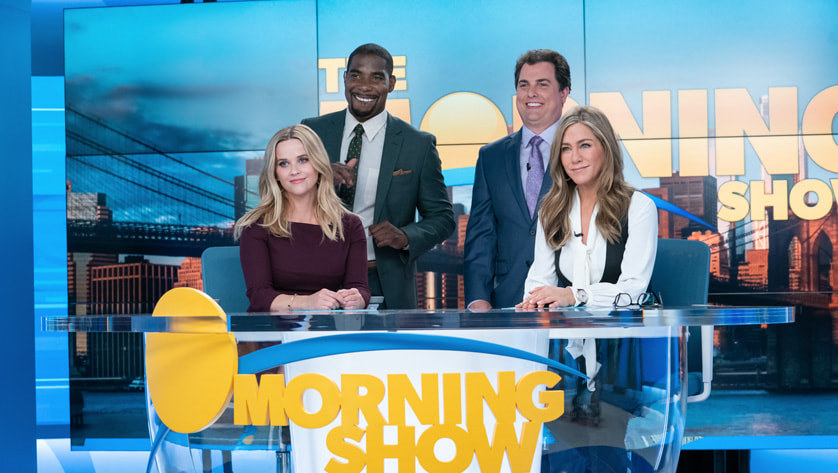 Apple TV+
The crown jewel of the Apple TV+ lineup is their big-budget, soapy drama focusing on the behind-the-scenes turmoil of a top-rated morning show when their beloved cohost Mitch Kessler (played by Steve Carell) is fired in the wake of sexual assault allegations. Jennifer Aniston and Reese Witherspoon headline the well-reviewed series, now in its second season. The Morning Show is a beautiful power struggle where every character thinks they are a once-in-a-generation master manipulator, when, in actuality, they are not particularly bright. The drama is mouthwatering, and with COVID thrown in the mix for Season 2, the stakes are only getting higher.
Watch it on Apple TV+.
10.
Mythic Quest (2020–)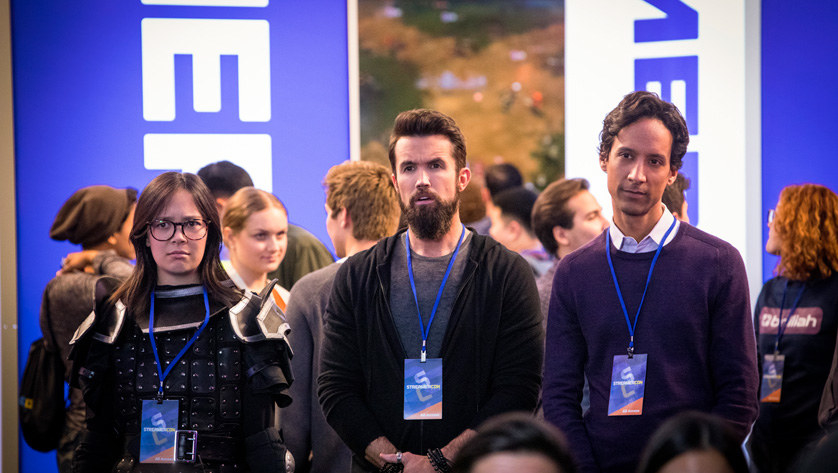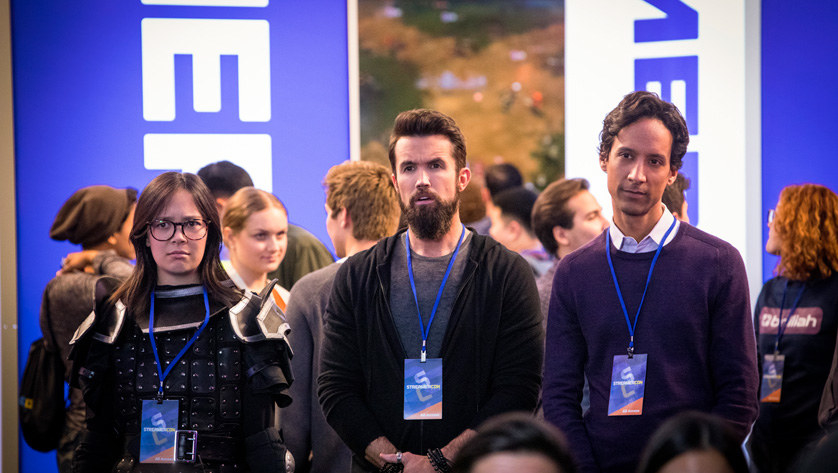 Apple TV+
Two of my favorite comedies of recent memory (and given their continued cult following, I'd say perhaps two of yours) are It's Always Sunny in Philadelphia and Community. You will be excited to learn, then, that Alway's Sunny's Mac (Rob McElhenney) and Community's Abed (Danny Pudi) have teamed up for this Apple TV+ original about a video game company. The show (created by McElhenney and writers from both sitcoms) is a zany workplace sitcom that plays to the strength of the cast. Will there be a laser-tag or flip-cup game in an upcoming season? We can only hope.
Watch it on Apple TV+.
11.
*Now & Then (2022)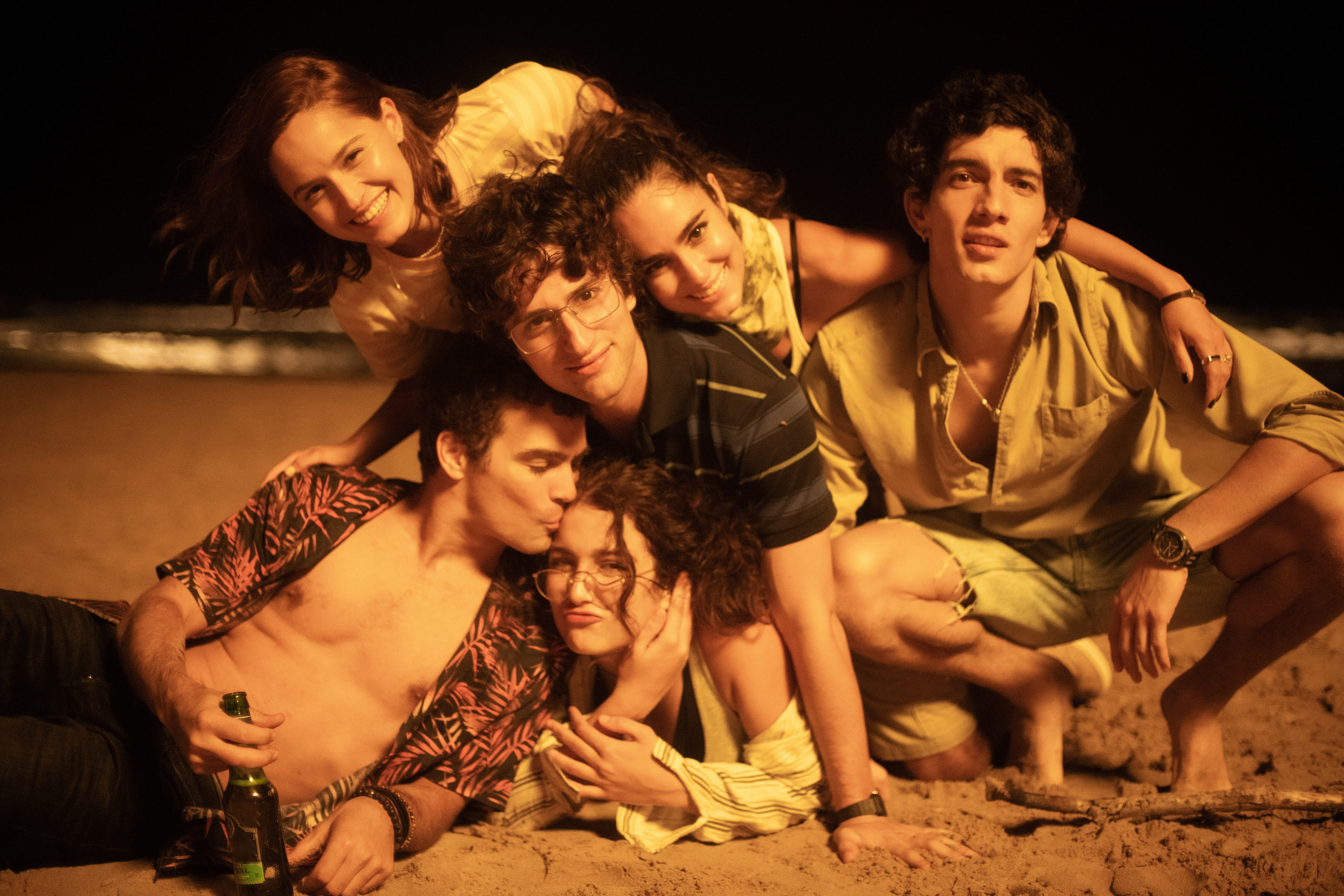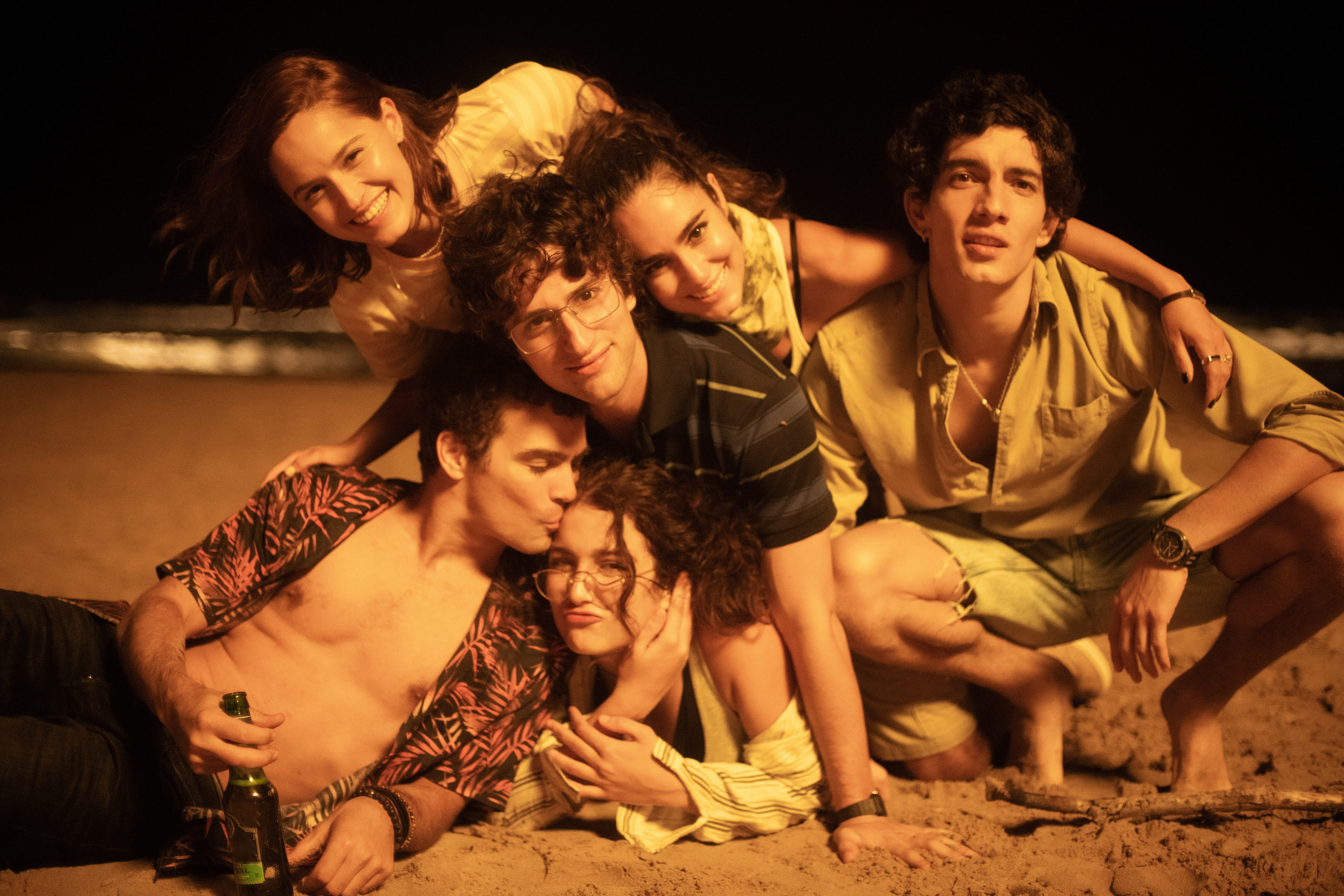 Manuel Fernandez-valdes/Apple TV+
Forget about "I know what you did last summer." Try "I know what you did 20 summers ago" instead. In this Spanish/English bilingual mystery, we get a reworking of the classic "anonymous blackmailing for a crime in your past" trope. Five best friends in college were responsible for the death of their sixth compatriot and a stranger. Now, 20 years later, as they return to their school reunion, they start getting texts demanding money or the story will go public. Roma's Oscar nominee Marina de Tavira and Fearless's Oscar nominee Rosie Perez each play a lead role. It's a saucy whodunnit with plenty of sex, murder, drugs, and timeline jumps. I'm getting ready to send Apple a blackmail note demanding a second season.
Watch it on Apple TV+ starting May 20.
12.
Pachinko (2022)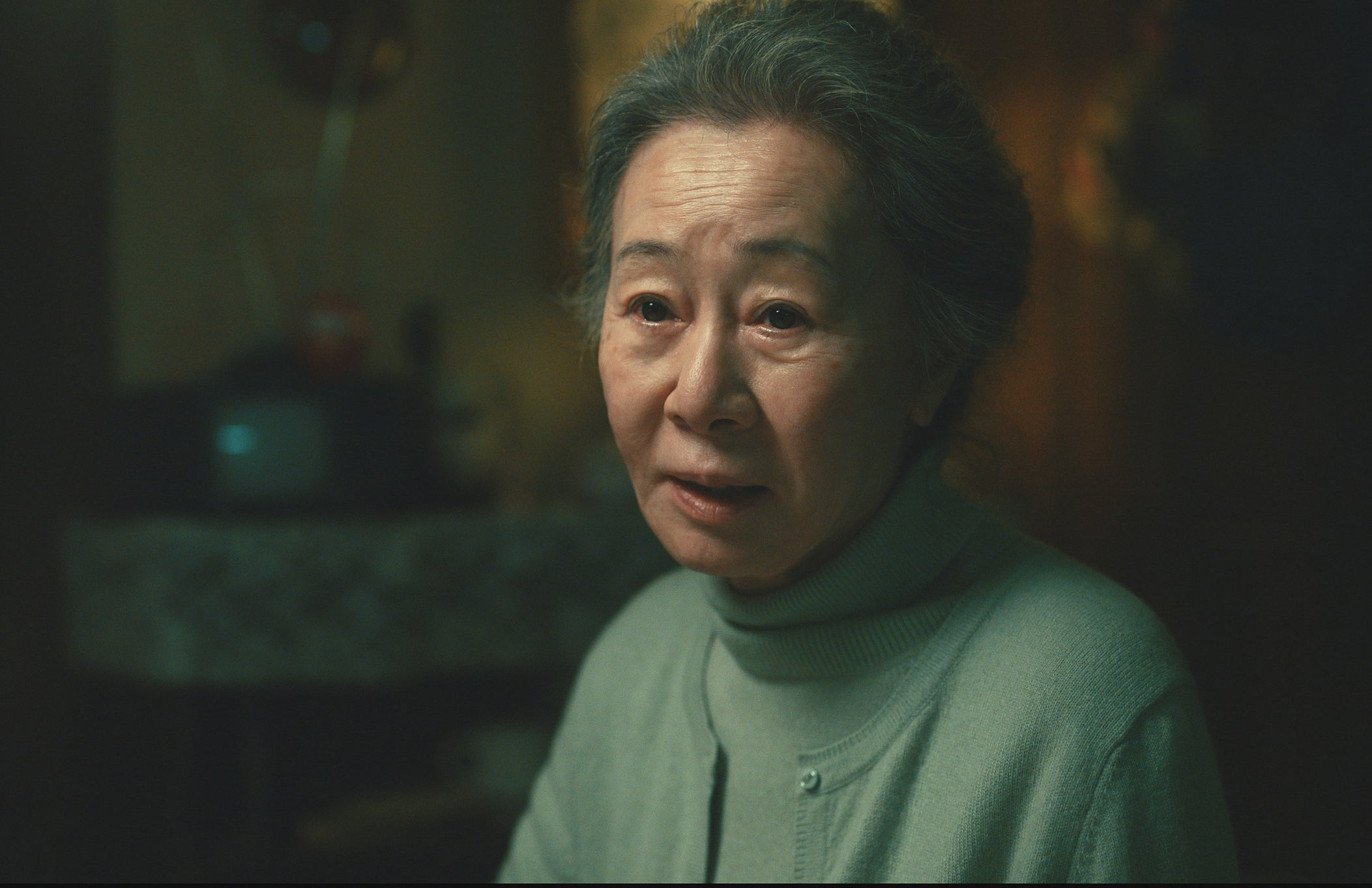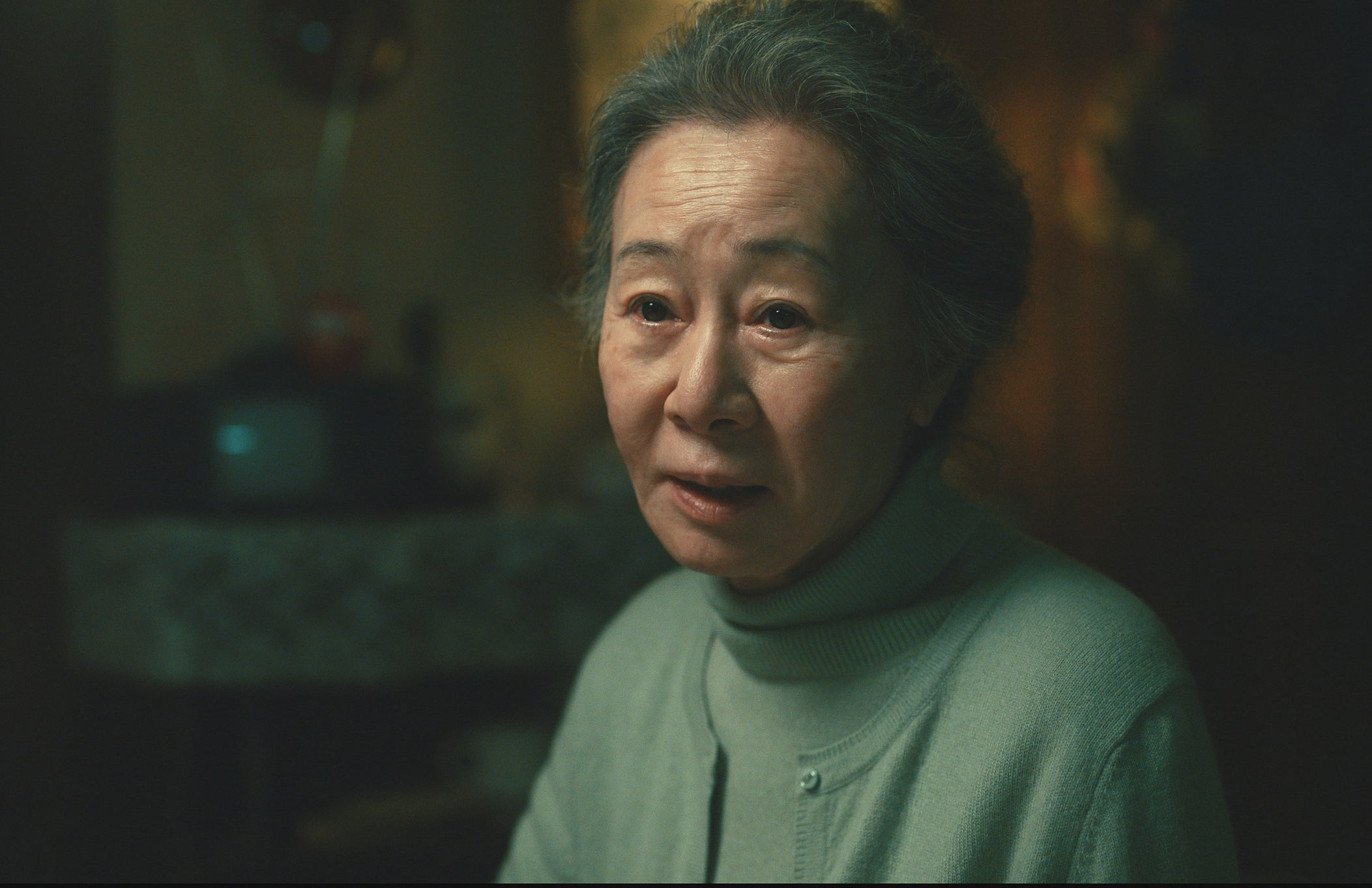 Apple TV+
Apple is clearly putting plenty of money into their original programming because their films and television all look beautiful and expensive. Of the full slate, however, nothing quite matches the brilliance of this miniseries based on the bestselling novel by Min Jin Lee. Following a Korean family that emigrates to Japan, the rich family drama examines four generations and how the stories of the individual members intersect. Last year's Best Supporting Actress for Minari Youn Yuh-jung plays Sunja, the matriarch who we follow from her early days living in a tiny fishing village. The shots are lush, the acting is spot on, and the score tying together the many flashbacks and storylines is exquisite. The sprawling epic is ripe for the Emmys, and the title sequence with the cast dancing through a pachinko parlor is one of the best in recent memory.
Watch it on Apple TV+.
13.
Schmigadoon! (2021–)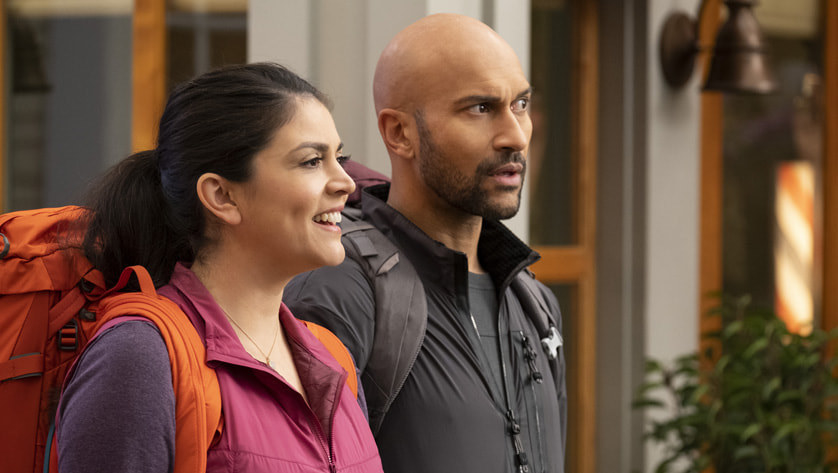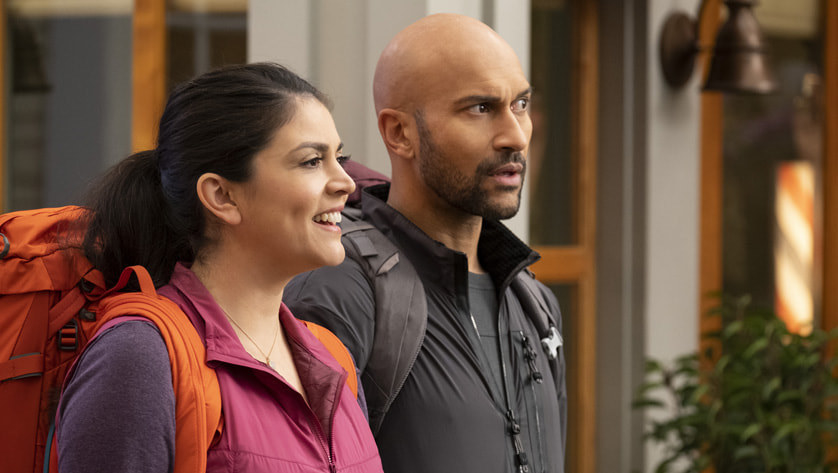 Apple TV+
In the original stage musical and its film adaptation, Brigadoon follows two hunters on the Scottish Highlands who stumble upon a magical village in the mists that appears for only one day every century. In Apple TV+'s comedy series Schmigadoon, a pair of hikers, played by Cecily Strong and Keegan-Michael Key, find a town in a similar fashion. Only, instead of just being stuck in the past, their magical village is trapped in the Golden Age of musicals. The villagers are singing, and they all seem to be inspired by characters from Oklahoma!, The Sound of Music, and The Music Man. The show is a joyful hoot, especially for theater lovers, who will pick up on the countless musical references. Because who doesn't love a choreographed dance campaign?
Watch it on Apple TV+.
14.
Severance (2022)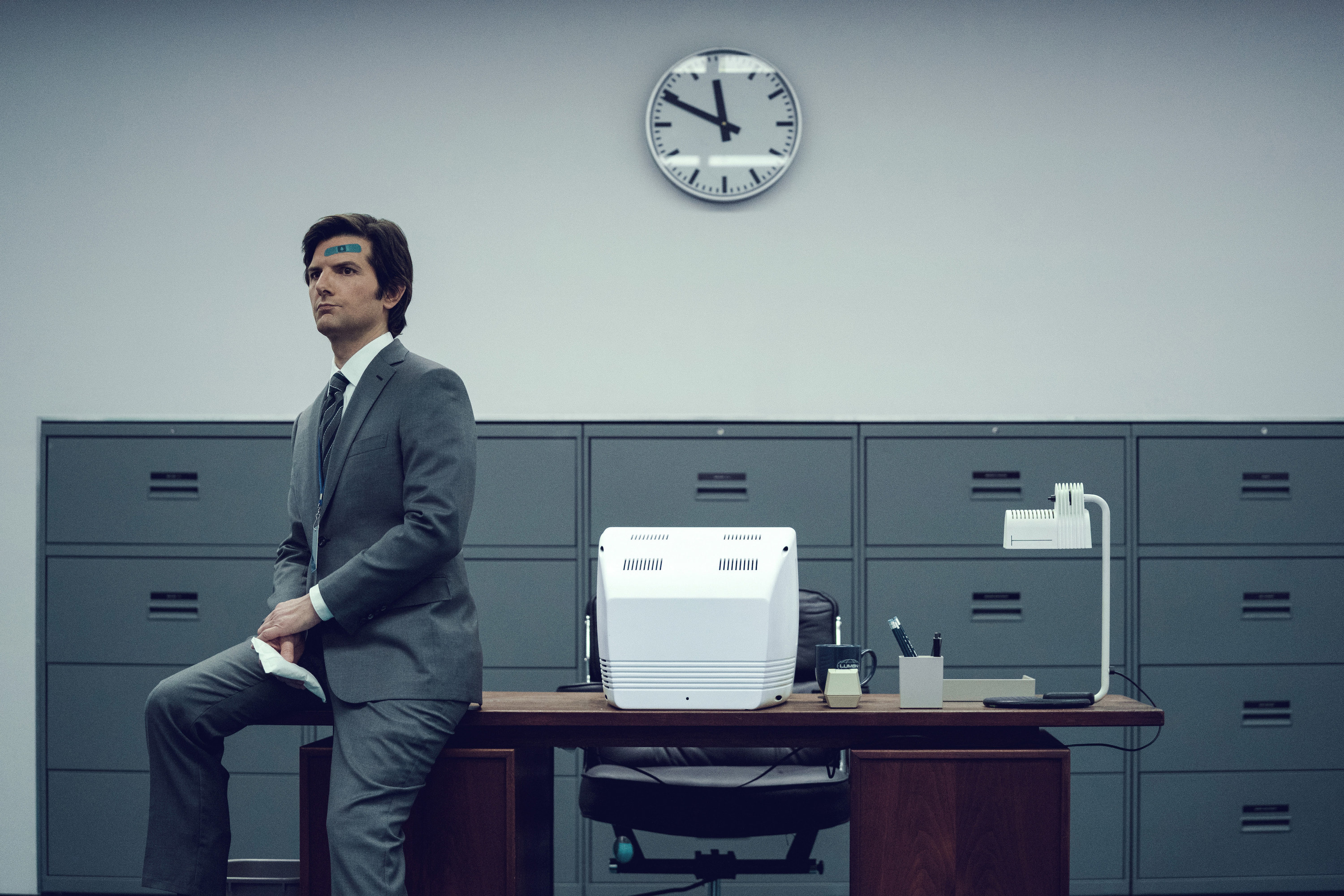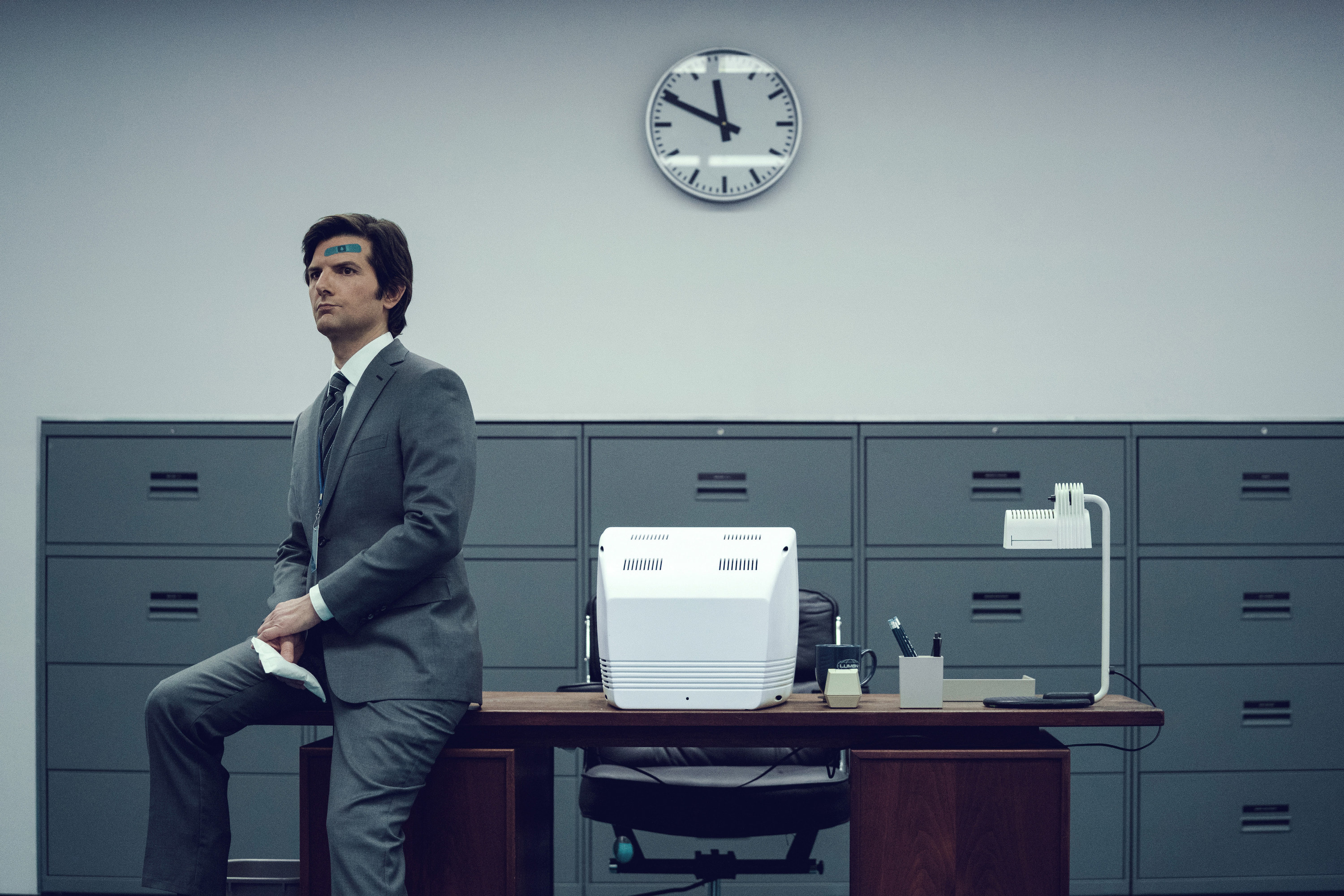 Atsushi Nishijima/Apple TV+
A woman wakes up on a board room table with no recollection of who she is, where she's from, or how she got there. The reason: a new procedure called "severance" that bifurcates the mind into a work self and a not-at-work self. You can't remember anything from outside the office while you're there, and you can't remember anything from the office once you've clocked out. The seemingly appealing scenario is the impetus for this new thriller starring Adam Scott and directed by Ben Stiller. While everything may seem okay to Mark (Scott) as he goes about his life and work, an old coworker (whom outside Mark has no recollection of) appears to warn him that something nefarious is afoot at Lumon Industries. The twisty, mind-bending show is an engaging maze of complexities with just enough humor to keep it light. Okay, clocking out now. Gonna go see what my non-BuzzFeed self is up to.
Watch it on Apple TV+.
15.
Shining Girls (2022)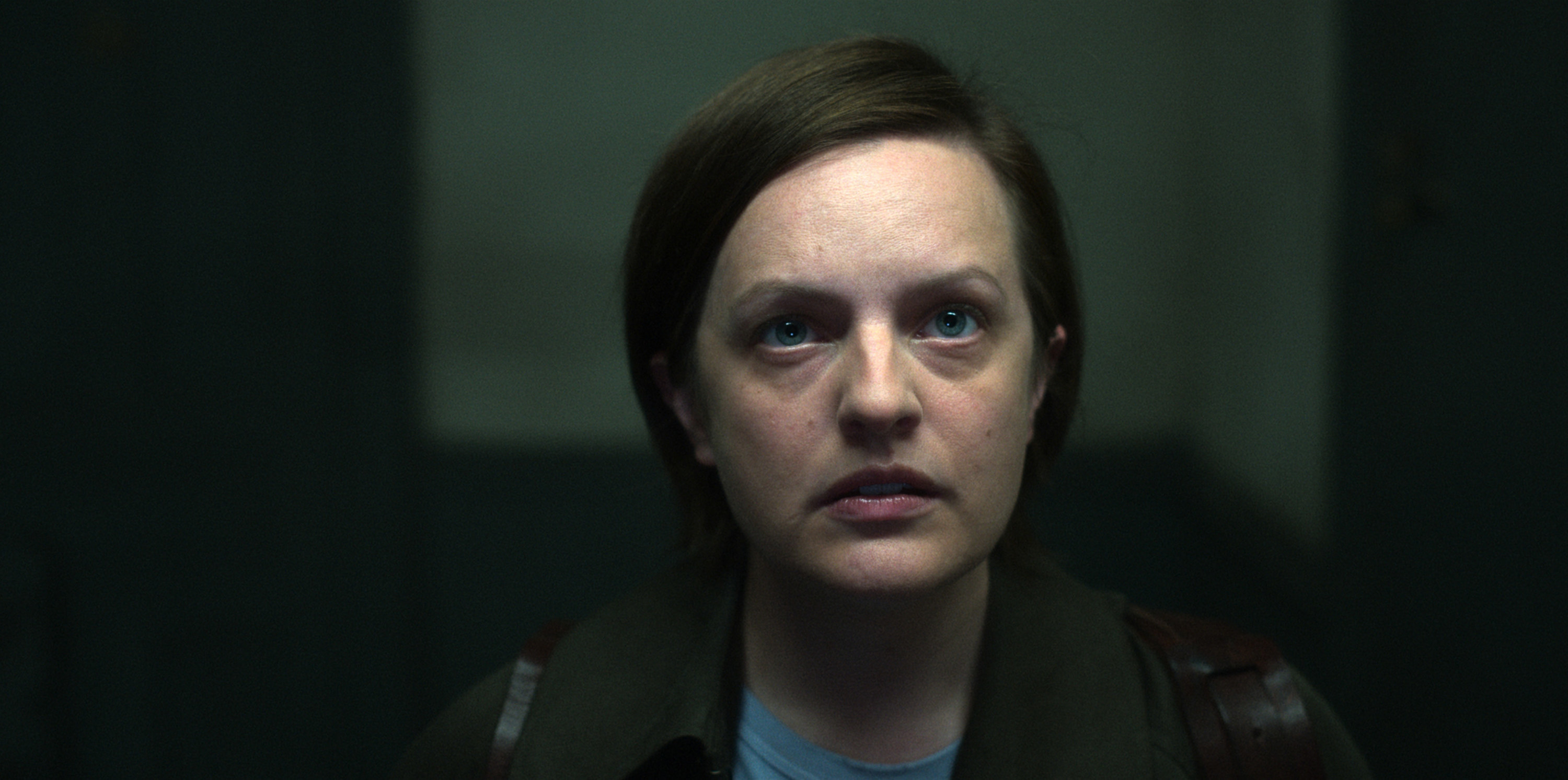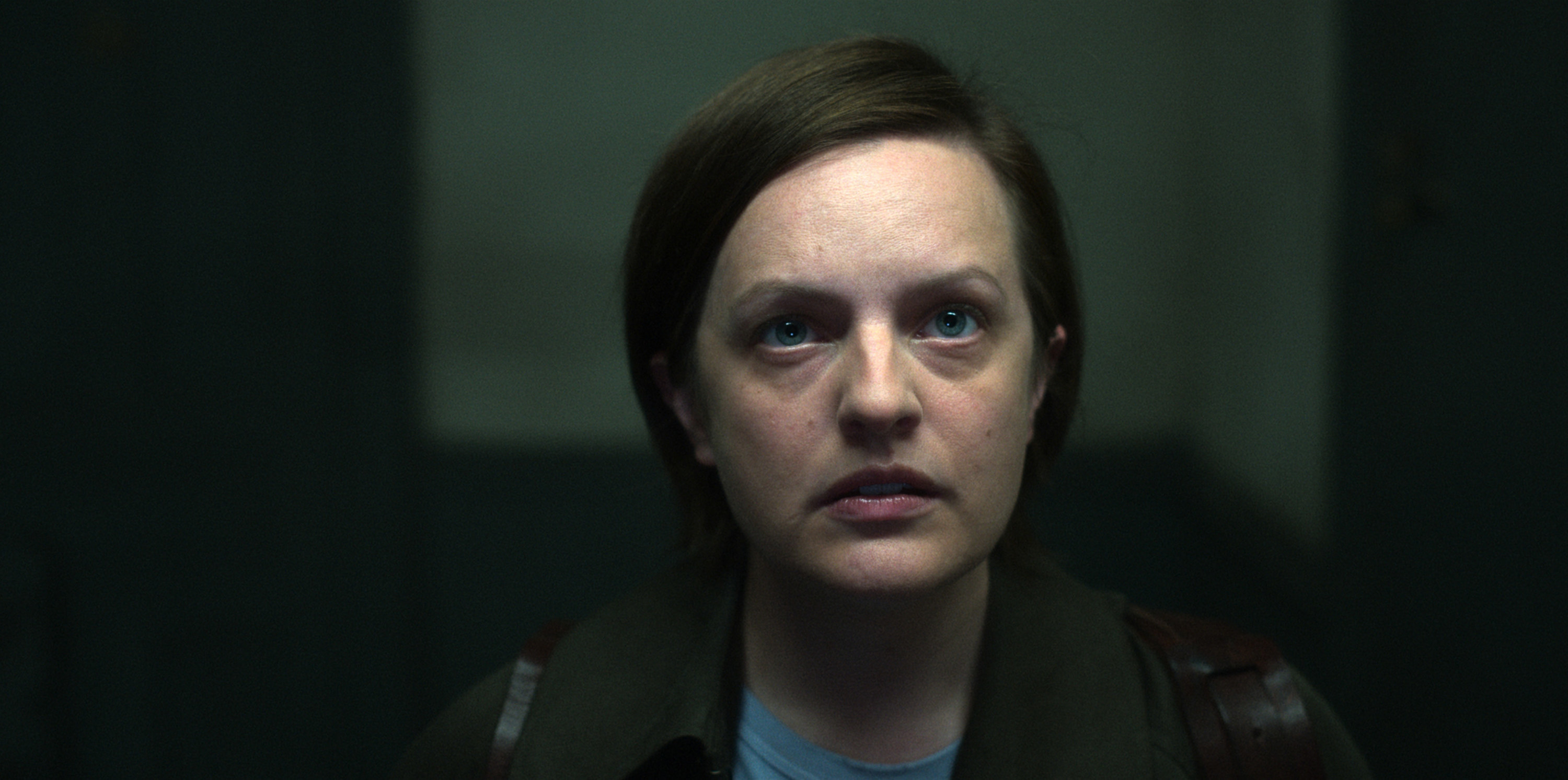 Apple TV+
Shining Girls is VERY hard to discuss without spoiling, so I will make this as vague as possible, while also trying to convince you to watch this spellbinding new show based on a 2013 South African novel (which you should not Google because the logline for the book gives away secrets that the show doesn't get to until Episode 4). Our favorite glowering actress, Elisabeth Moss, is in the hunt for her 15th Emmy nomination (and third win) as a journalist suffering from PTSD after having been brutally attacked several years prior. When a body of a second victim attacked in a similar way is found by police, Moss's Kirby decides to investigate the murder herself and uncovers a string of victims stretching back for years. This however is NOT your standard police procedural where the personal and professional collide. It's doing something very different than Top of the Lake/The Killing/Sharp Objects (but I just can't say how because I don't want to spoil it, you beautiful readers!). The first few episodes are hazy with bizarre occurrences, as you try to piece together just what is happening. The mystery is unlike any I've seen before, and it's built upon superb performances, great writing, and the hefty Apple budget that makes all their shows look expensive. Plus at only eight episodes, it's a great mystery binge. WATCH IT!
Watch it on Apple TV+.
16.
The Shrink Next Door (2021)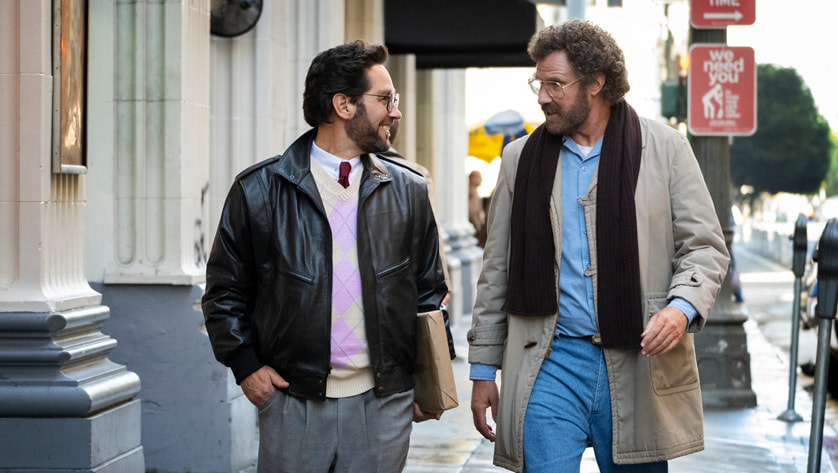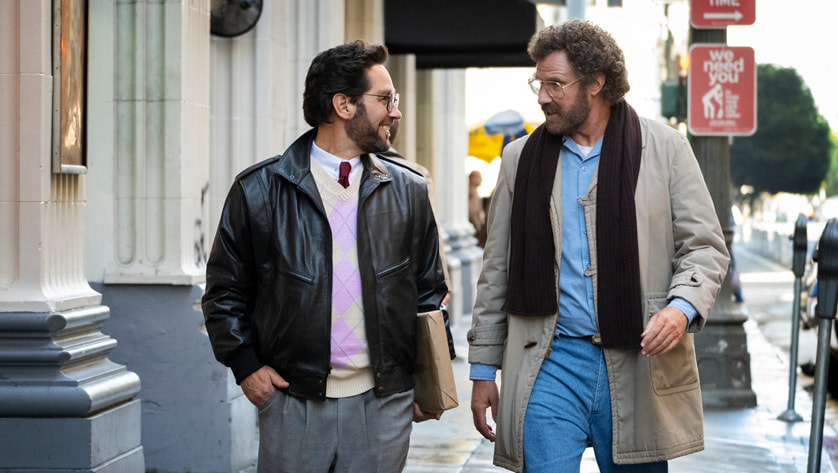 Beth Dubber / Apple TV+
If you are anything like me, you are mildly obsessed with your therapist. They're nice. They listen. They help you unpack years' worth of emotional trauma. It makes sense. However, a therapist obsessed with you is just bad news. Based on a popular documentary podcast, this dark comedy follows Marty (Will Ferrell in a surprisingly subdued role) and his psychiatrist, Dr. Herschkopf (Paul Rudd), as their relationship quickly pushes beyond the usual boundaries of patient and client and into something much more sinister. Casey Wilson and Kathryn Hahn round out the cast, stealing scenes left, right, and center, as they always do. The miniseries, complete with its A-list cast, looks expensive, and anyone who is familiar with the podcast can tell you the story does not disappoint. This is primed to be Apple TV+'s next must-watch experience.
Watch it on Apple TV+.
17.
Slow Horses (2022—)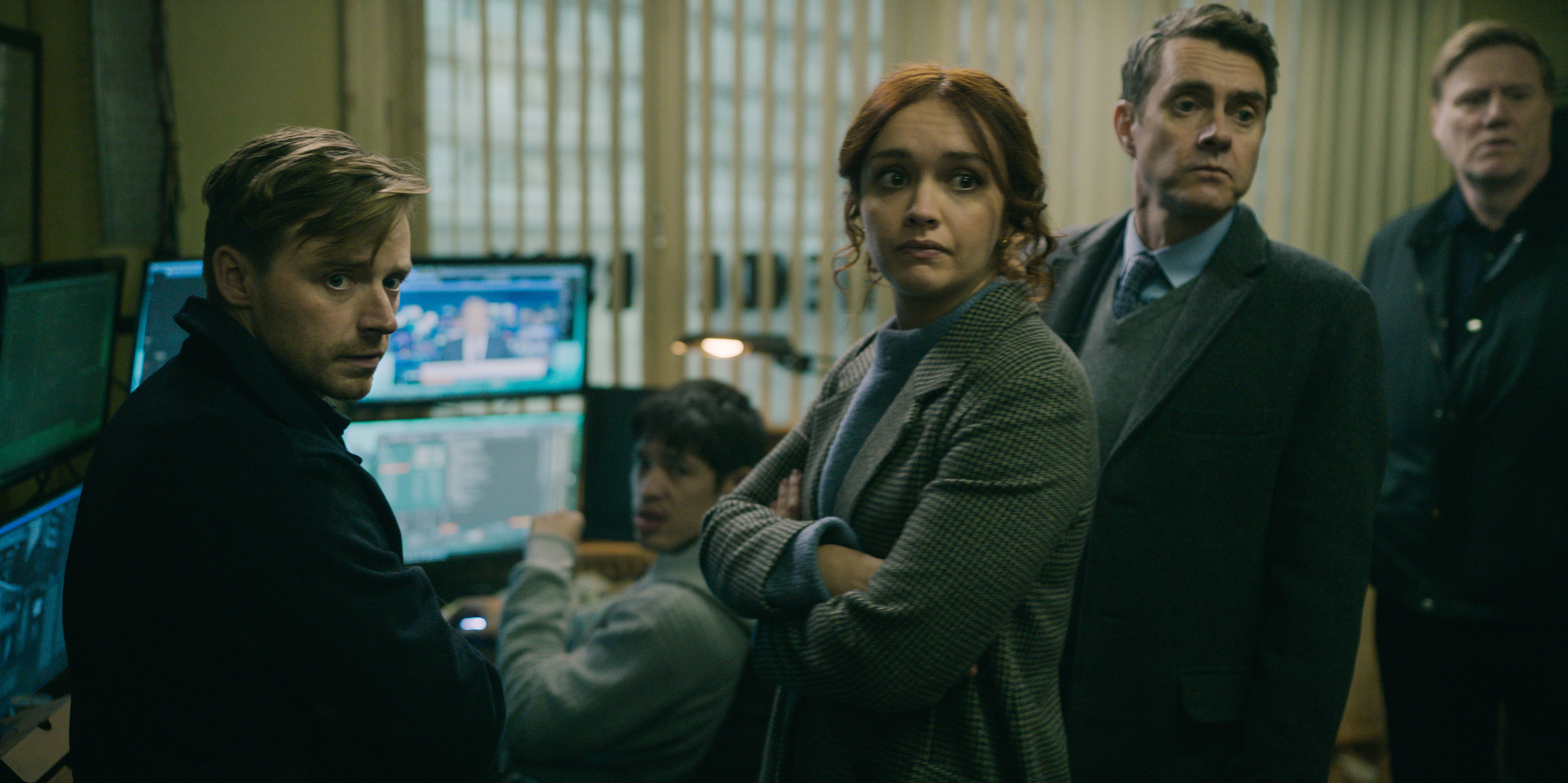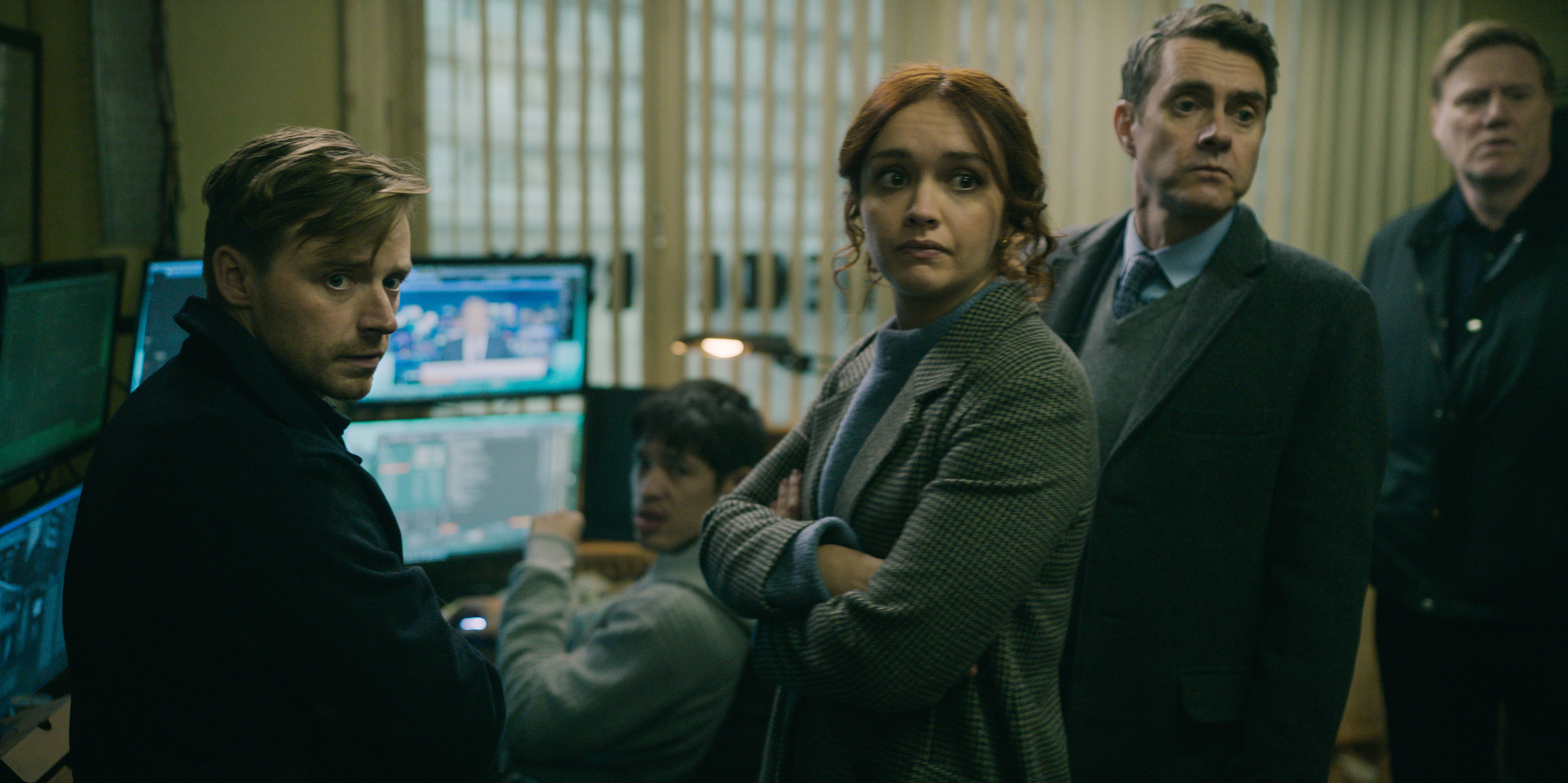 Apple TV+
I am constantly baffled as to how the entire world isn't just one big Olivia Cooke standom. She was incredible in Bates Motel. She played off Anya Taylor-Joy perfectly in Thoroughbreds. She should have been nominated for an Oscar for Sound of Metal. And then, of course, there's her role as the titular dying girl Me, Earl, and the Dying Girl. I love her so much, and she's bringing her A game in this fun British crime drama about a bunch of bumbling misfit MI5 agents who have been shackled to desk duty because of their previous missteps and yet are now trying to solve a kidnapping. Jack Lowden (Fighting with My Family) is the wonderful lead sparring with Cooke while Gary Oldman, Kristen Scott Thomas, and Jonathan Pryce are all delightful as friends/foes/general annoyances to the pair of younger spies. Its first season is only six episodes and another six-episode season on a different case is on the way.
Watch it on Apple TV+.
18.
Suspicion (2022-)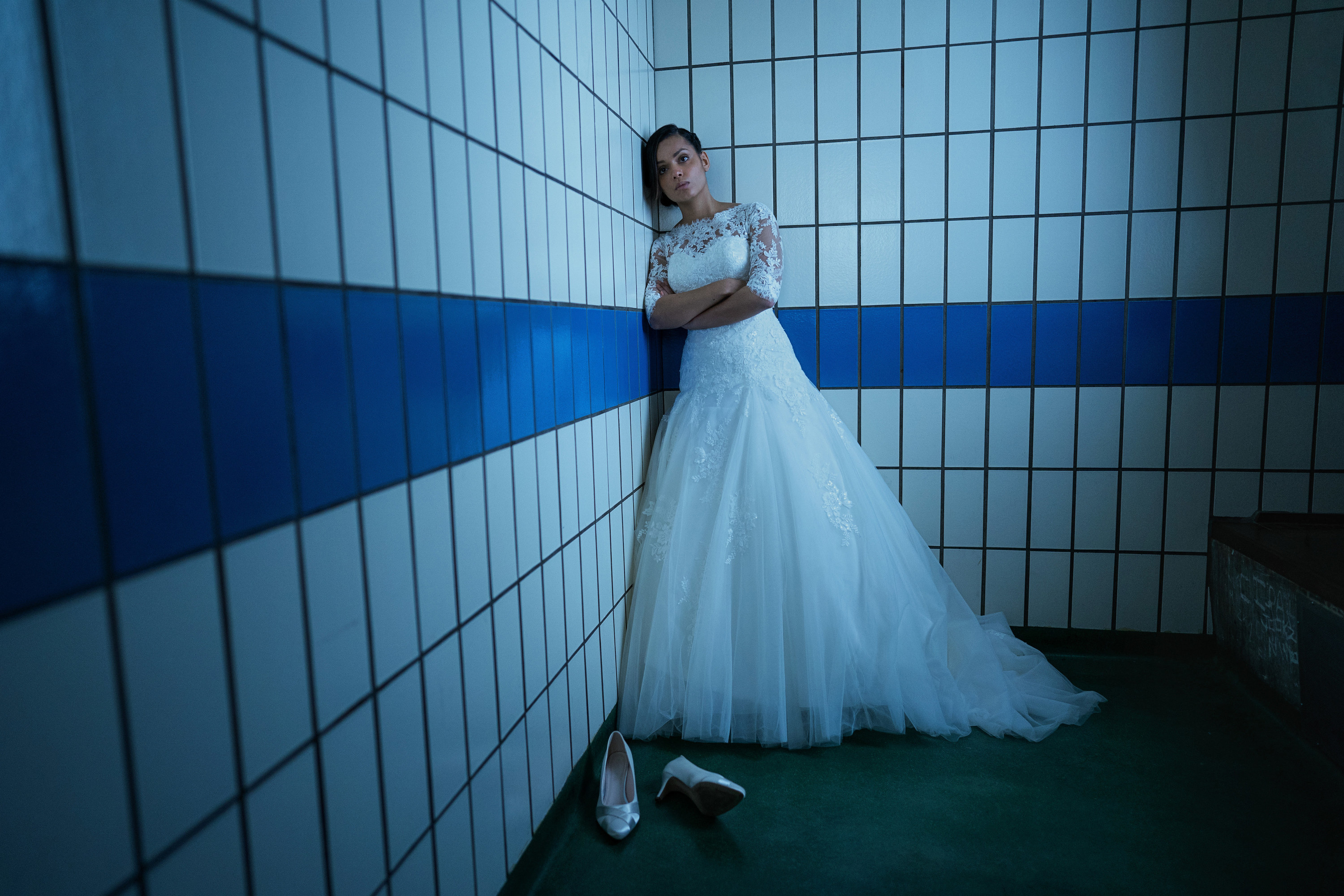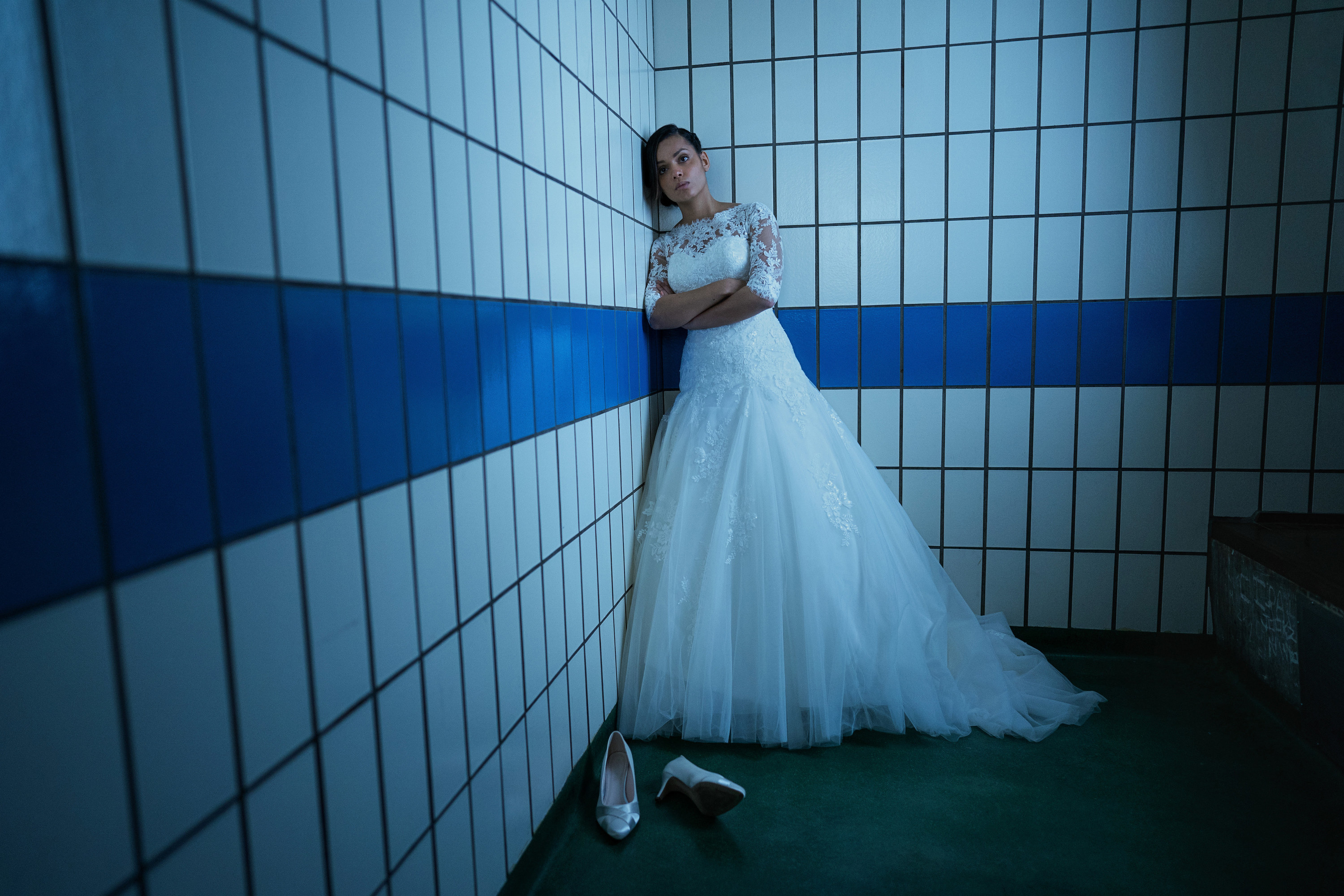 Robert Viglasky/Apple TV+
When I tell you that I am obsessed with this show. I am not a big TV binger, and I GORGED myself on this British crime thriller. When a wealthy heir to an American corporation is kidnapped in a hotel hallway by a group of individuals wearing masks of the royal family, suspicion immediately falls on a set of five British guests who were staying at the same hotel. To begin, they all seem like completely innocent bystanders snatched up from their daily lives (and in one case a wedding) to be interrogated. But as the story unfolds, you begin to see that there is plenty of shady business going on (from the suspects, the victims, and the police) that doesn't quite add up. If you're looking for a great mystery with British accents, then I've got your newest obsession.
Watch it on Apple TV+.
19.
Ted Lasso (2020–)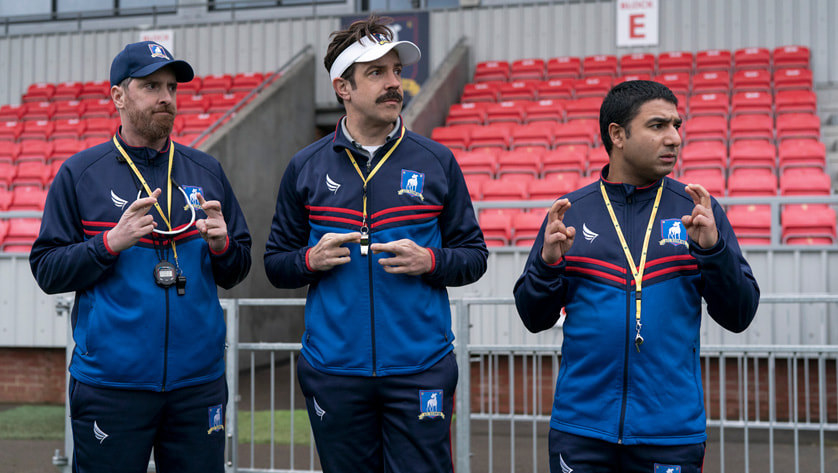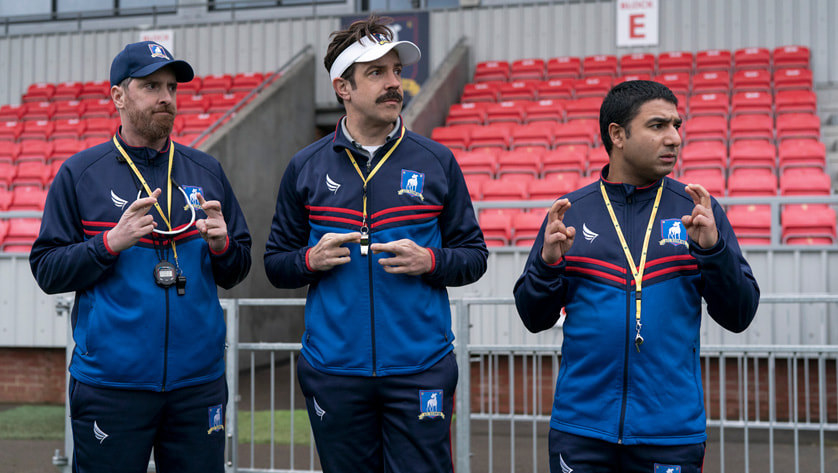 Colin Hutton / Apple TV+
Fresh off its impressive performance at the Emmys and an incredibly popular second season, Ted Lasso's 22 episodes are waiting for you on Apple TV+. The sports comedy follows Jason Sudeikis in the titular role as an optimistic American football coach recruited to coach a British soccer team. If you are asking why he would be asked to do so, it is because the team's manager is determined to drive the establishment into the ground in an act of revenge against her ex-husband. The show is pure feel-good sunshine, with a peppy cast of characters you can't help but fall in love with. There is a reason everyone loves this show, and it won't take you too many episodes to find out what it is.
Watch it on Apple TV+.
20.
They Call Me Magic (2022)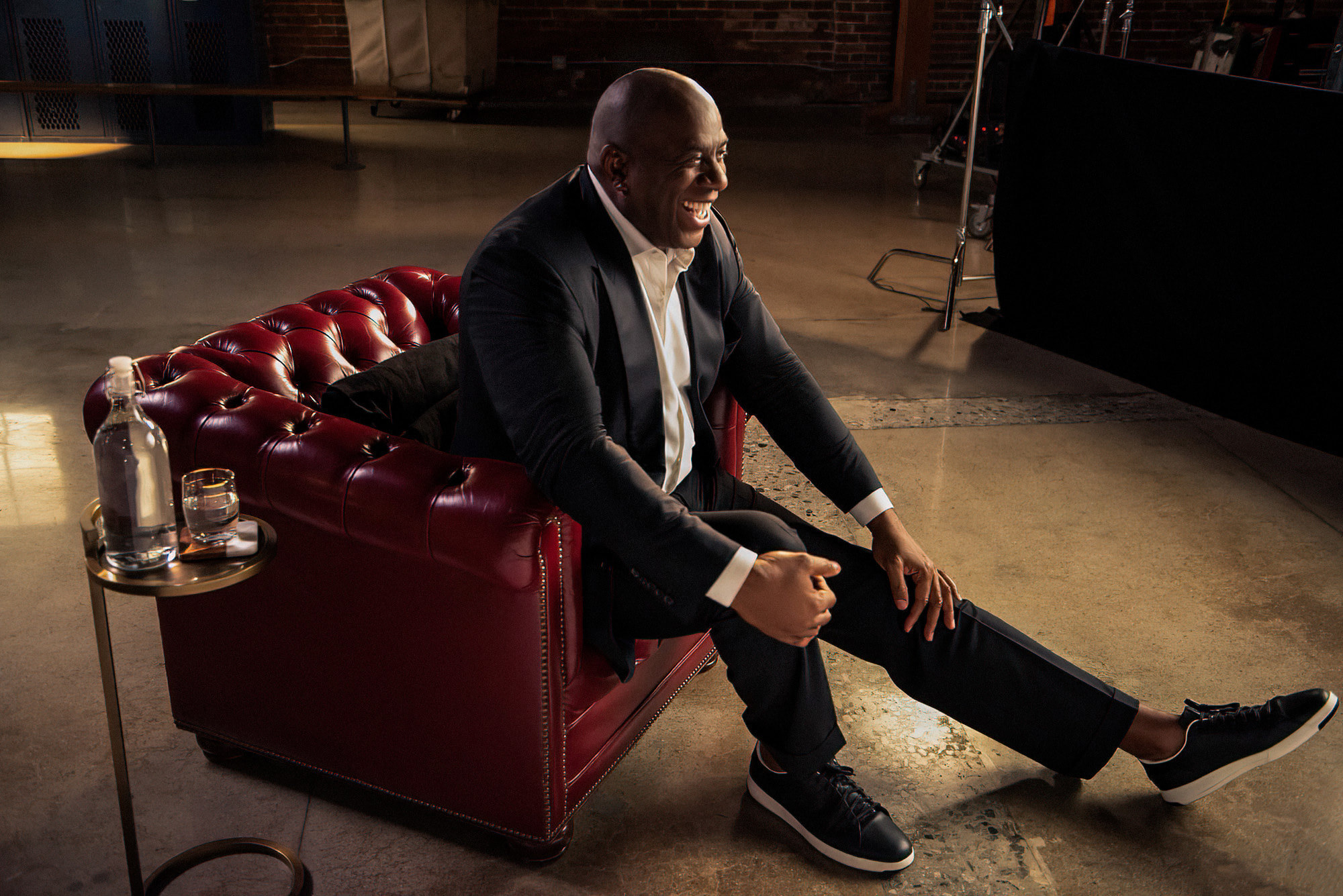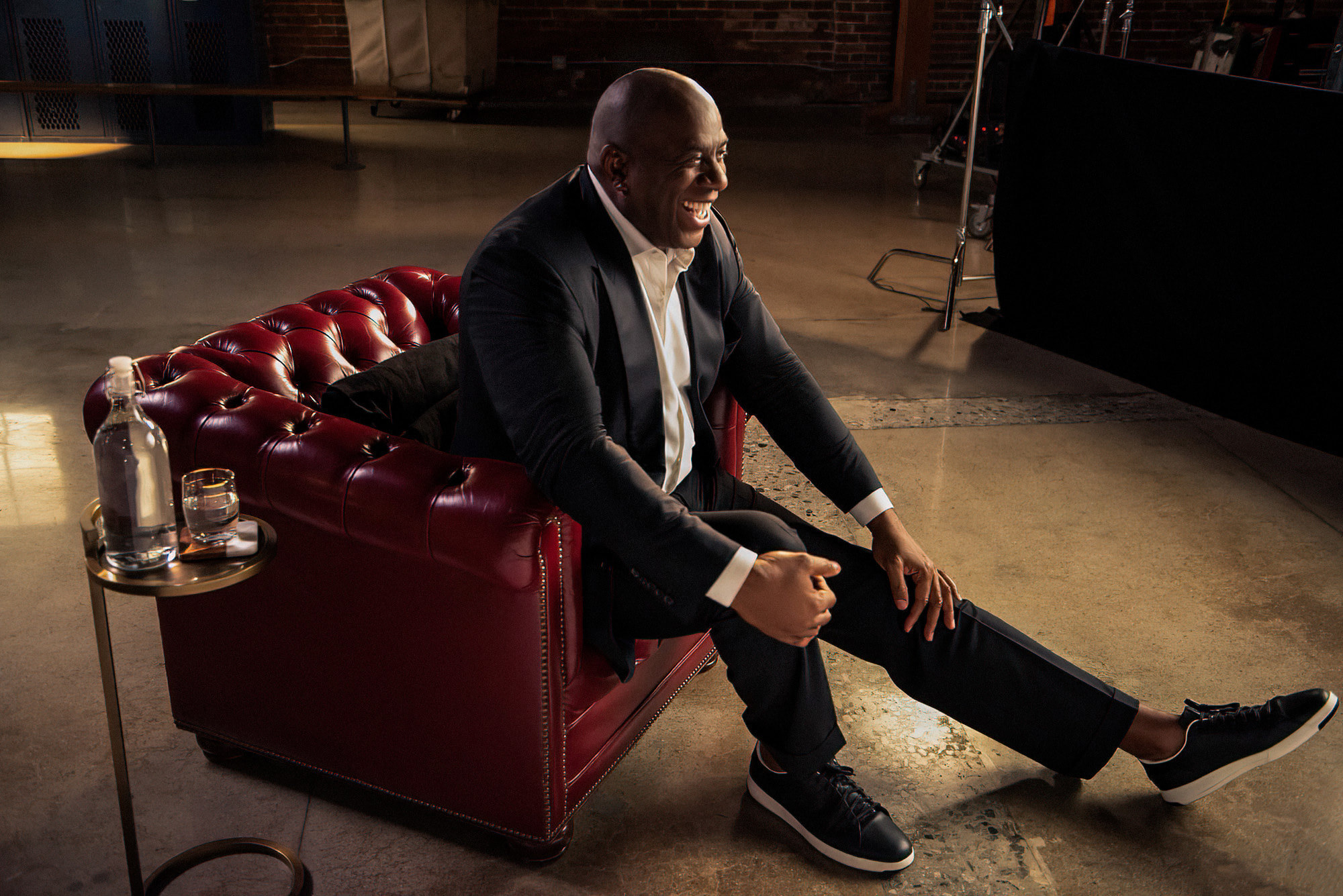 Apple TV+
In 2020, even me (someone who once wore his shorts backwards in a basketball game and then shot at the wrong basket) became engrossed in the Michael Jordan docuseries, The Last Dance. Trying to recapture that…ahem…magic, Apple TV+ now has a four-part docuseries on Jordan's friend/mentor/rival Earvin "Magic" Johnson. Crammed with many of the same talking heads (Larry Bird, Barack Obama, Bill Clinton, and even Michael Jordan himself), the series follows Magic's career from his high school days to the present. Without the "sixth champtionship" conceit of The Last Dance, it doesn't have quite the same oomph, but I (not a basketball fan) found it very engrossing nonetheless. It didn't hurt that plenty of the first episode was dedicated to my home town of Lansing, Michigan and my beloved MSU Spartans.
Watch it on Apple TV+.
21.
Visible: Out on Television (2020)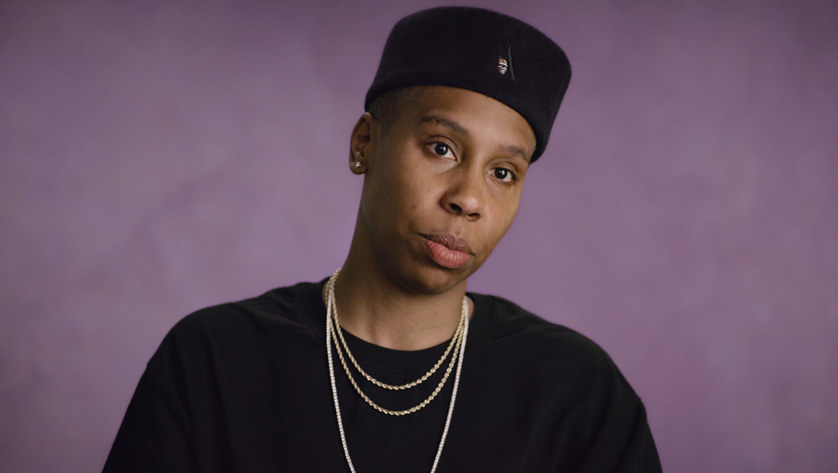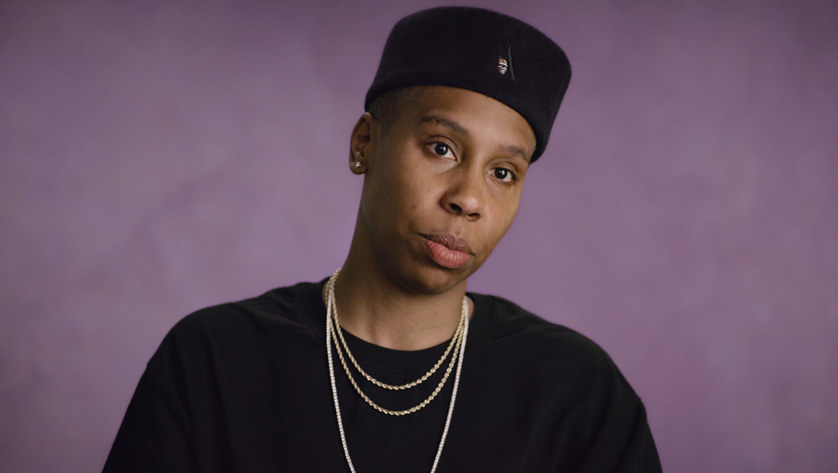 Apple TV+
As any queer person can tell you, representation in film and television is extremely important. Being gay can be an excruciatingly isolating existence, especially if you (like me) grew up in a community where queer identities weren't supported and where LGBTQ role models were few and far between. For people growing up without those real-life influences, seeing queer people onscreen can be their only outlet for connection. That is the subject of Apple TV+'s docuseries Visible, which details the push for more LGBTQ representation onscreen. The series, which interviews the likes of Asia Kate Dillon and Lena Waithe, discusses the history of queer representation in the media and the goal of a more inclusive future where all voices can be shared onscreen.
Watch it on Apple TV+.
22.
WeCrashed (2022)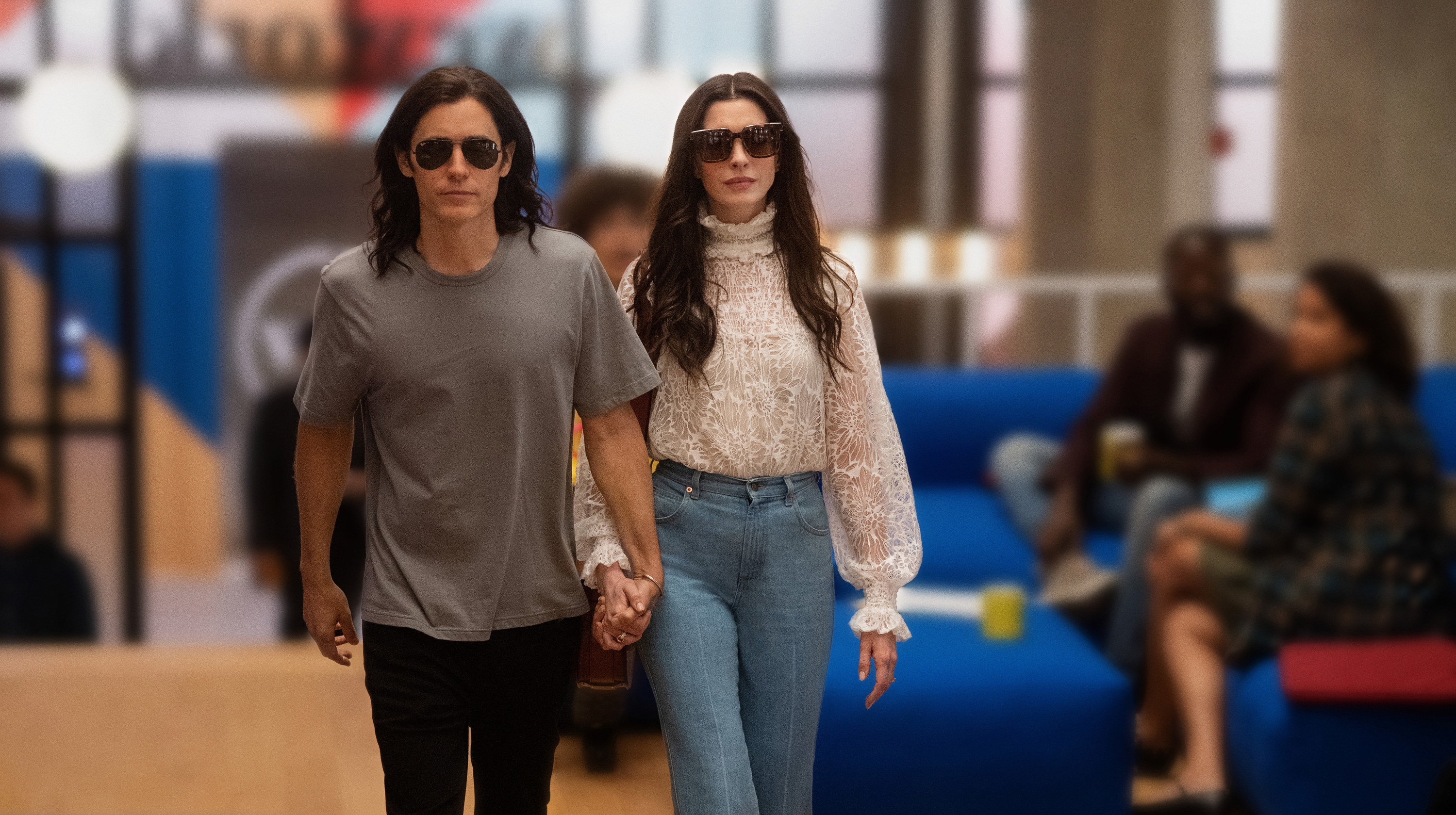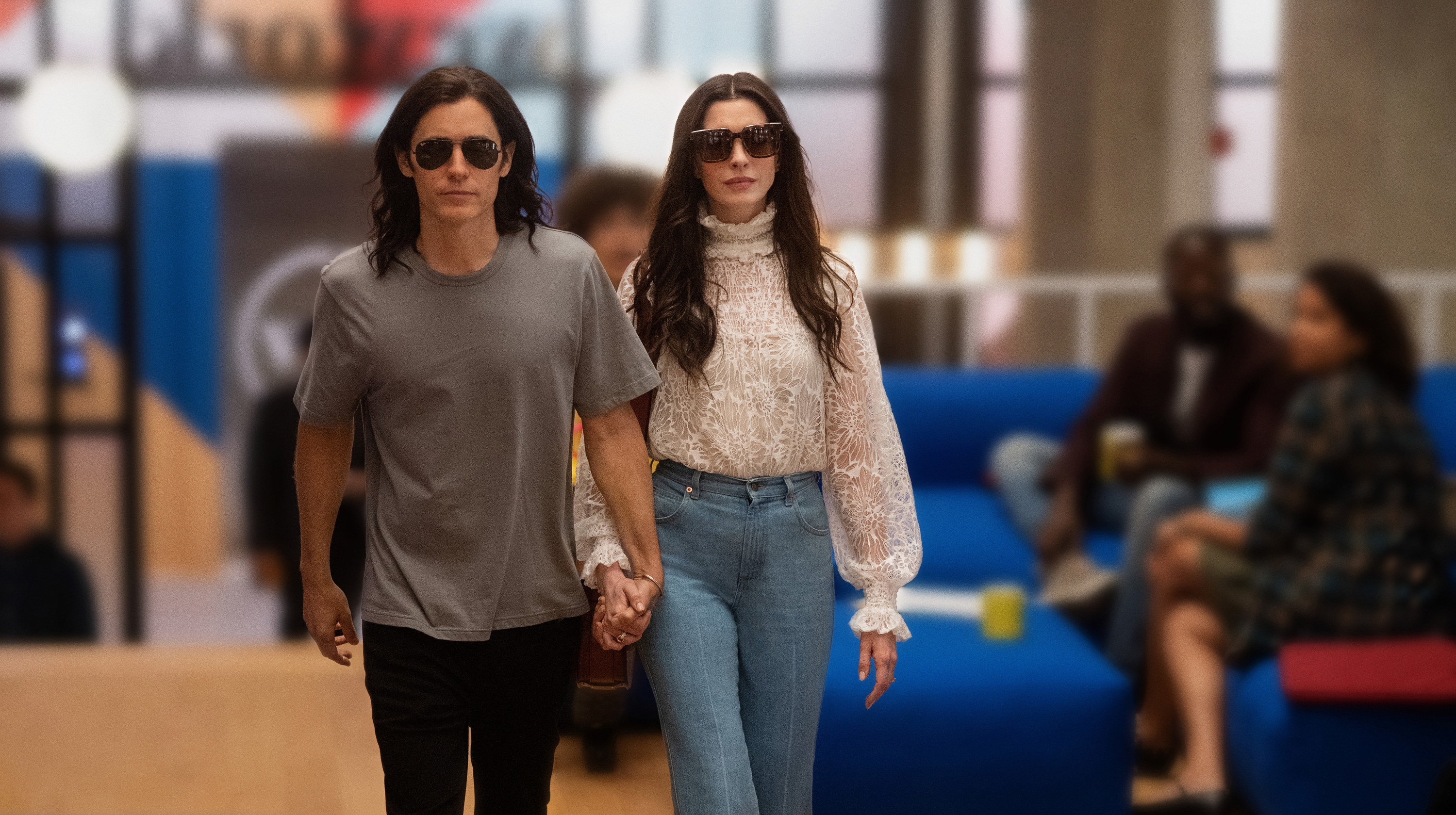 Apple TV+.
Boy oh boy do I love Anne Hathaway, the camp queen of Hollywood. And I'm not sure if there has ever been a better piece of casting than landing her and Jared Leto (another camptastic actor) to star in this miniseries as the culty, guru couple behind WeWork, Adam and Rebekah Neumann. Leto and Hathaway often trip themselves up by bringing too much to roles that don't quite need their level of enthusiasm, but the Neumanns, by all accounts, are two of the oddest people ever to live, and so Leto and Hathaway's outrageous accents here, their campy, over-the-top performances, and their ability to take the bizarre seriously all work magically. The pair are incredible as the delusional scammer couple, and it's a joy to watch them crash and burn after their meteoric rise. The show is so so watchable, and that's mostly because whether they're doing the Harlem Shake, talking about Gwyneth Paltrow's vagina egg ("Gwynie" is Rebekah's cousin), or making out while wearing wolf masks, Leto and Hathaway are pitch perfect.
Watch it on Apple TV+.
* Denotes title has been newly added to Apple TV+ for May.
We hope you love the shows and movies we recommend! Just so you know, BuzzFeed may collect a share of revenue or other compensation from the links on this page. Oh, and FYI: Platform, prices, and other availability details are accurate as of time of posting.
Sign up for Apple TV+ for $4.99 a month, or try out a 7-day trial for free.