1.
The delightful lady from the Honey Bunches of Oats commercials:

Post / Diana Hunter Production
2.
The creepy Chips Ahoy! commercial where the singing chocolate chip cookies got eaten one by one: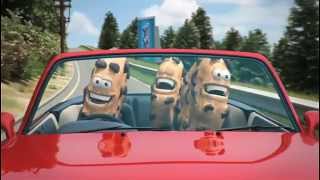 View this video on YouTube
Chips Ahoy SG/ youtube.com
3.
The comfy — super well-worn — chairs that Barnes & Nobles used to have: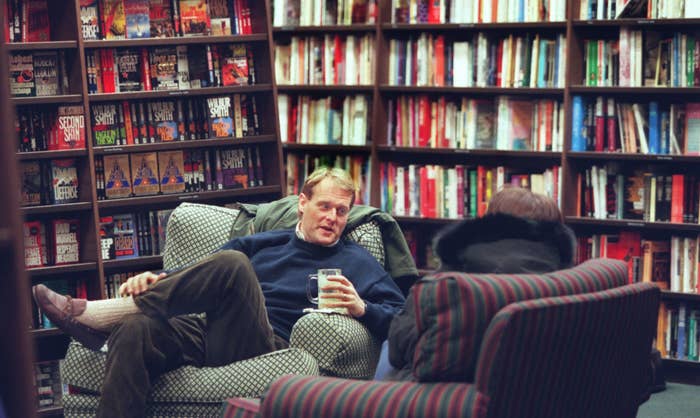 Star Tribune Via Getty Images / Star Tribune via Getty Images
4.
The three- or five-disc DVD changer that was the ultimate luxe — being able to put several of your favorite movies in at once truly felt like the peak of technology: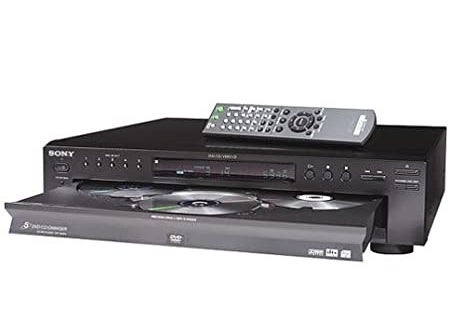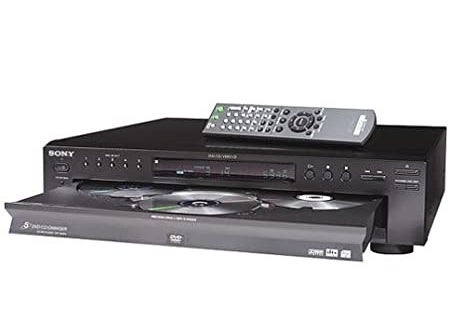 amazon.com
5.
DVDs that were basically screensavers and played several hours of a reef or aquarium scene: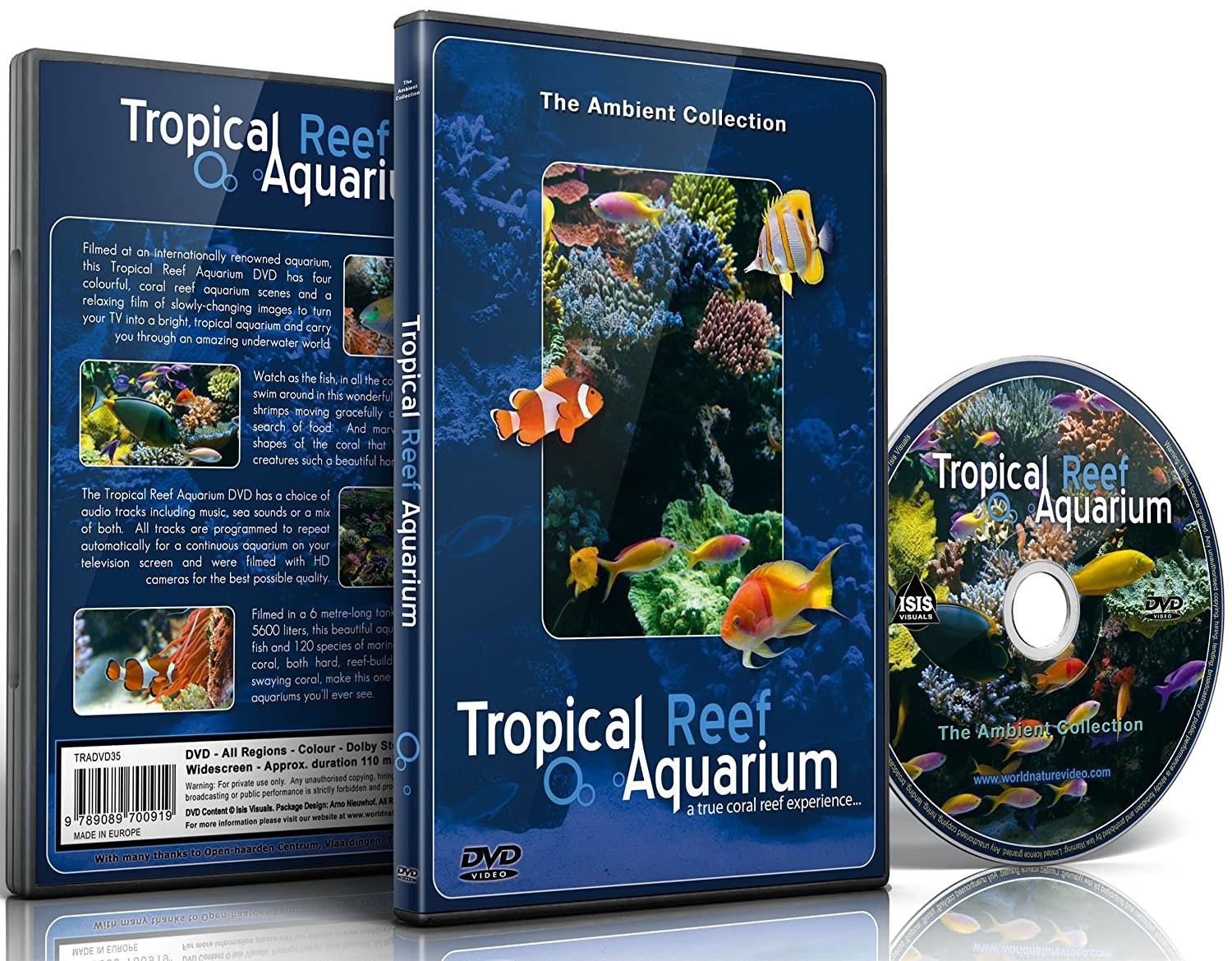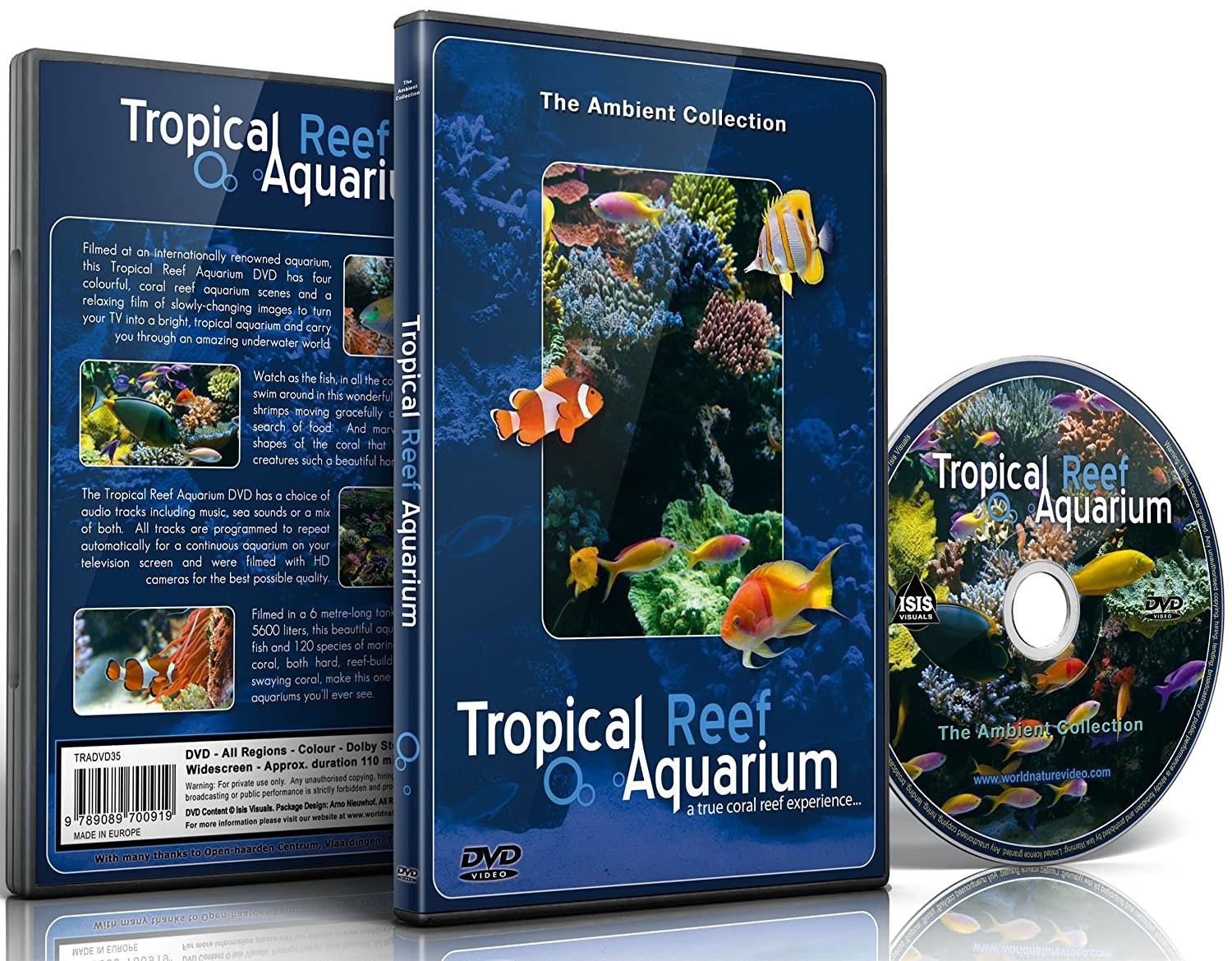 amazon.com
6.

The coupons that came inside DVDs, which sometimes were legit great coupons:

This used Shrek 2 DVD had a coupon inside for M&M's Swamp Mix (that expired in 2005) from mildlyinteresting
7.
The whole Tickle Me Elmo mania: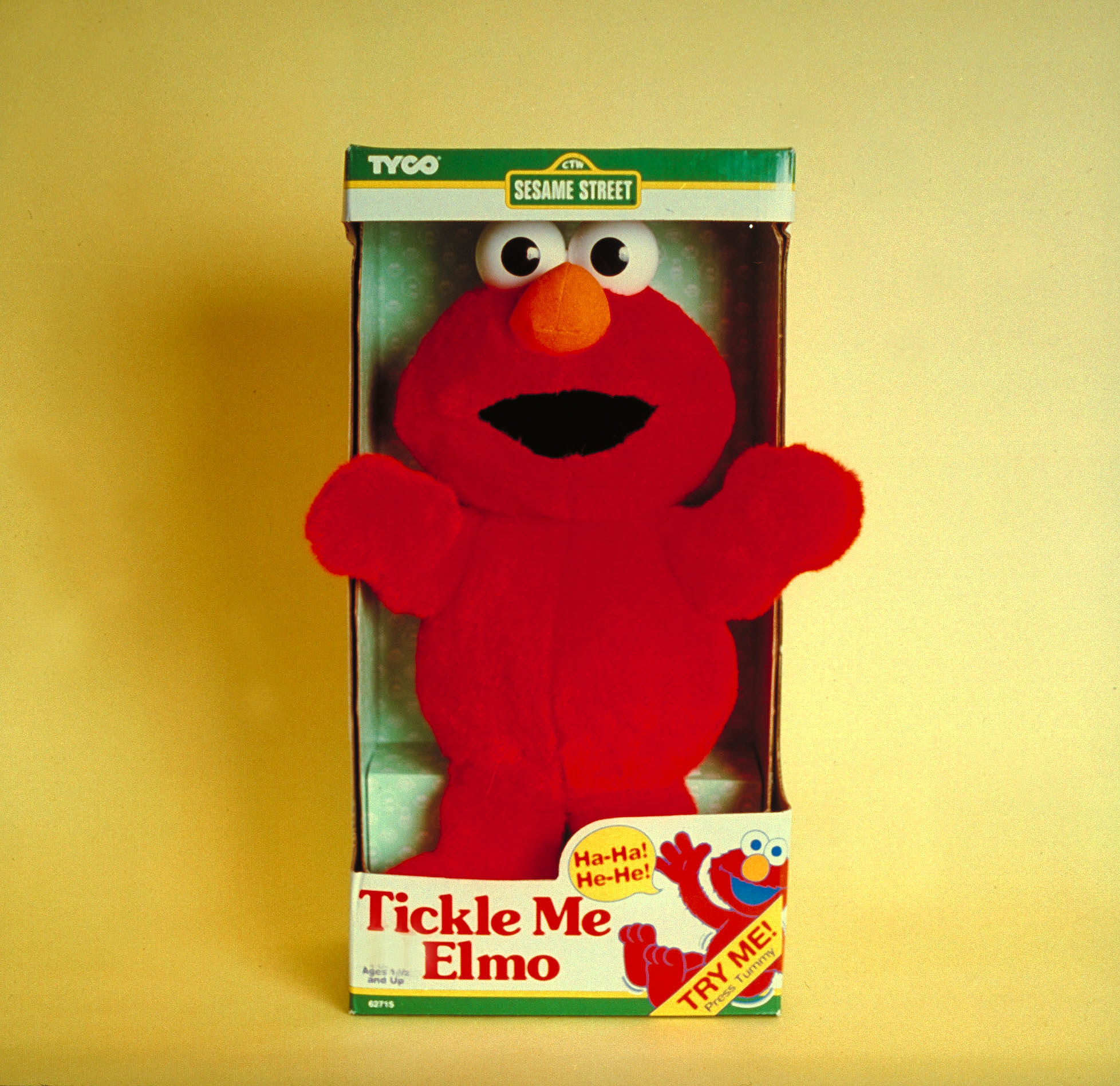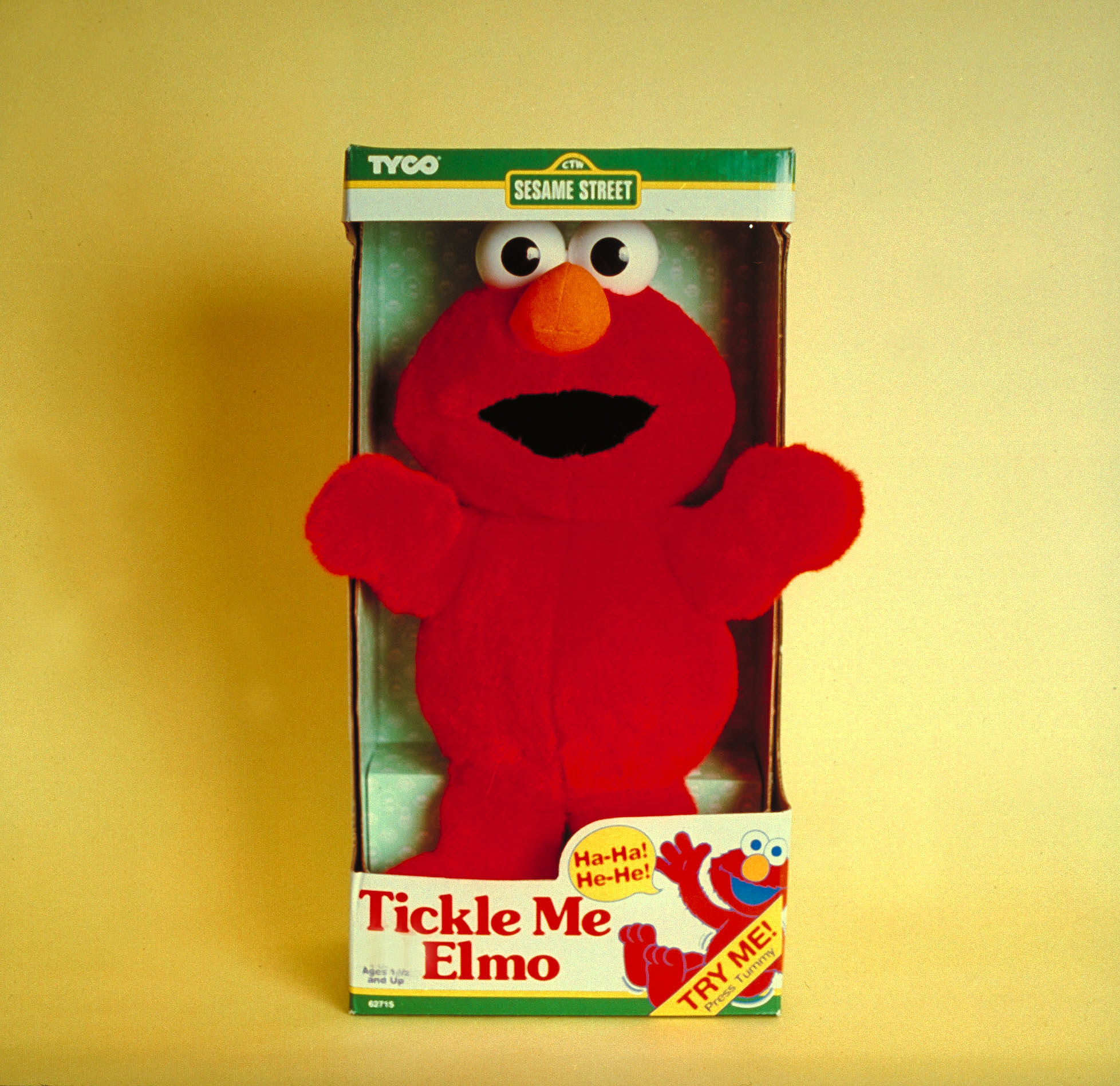 James Keyser / The LIFE Images Collection via Getty Images
8.
The 1-800-COLLECT commercials that were part of a Buffy the Vampire Slayer contest: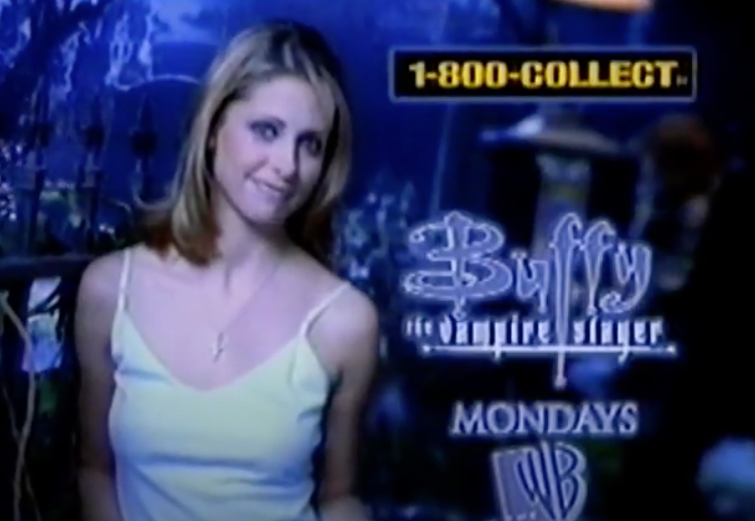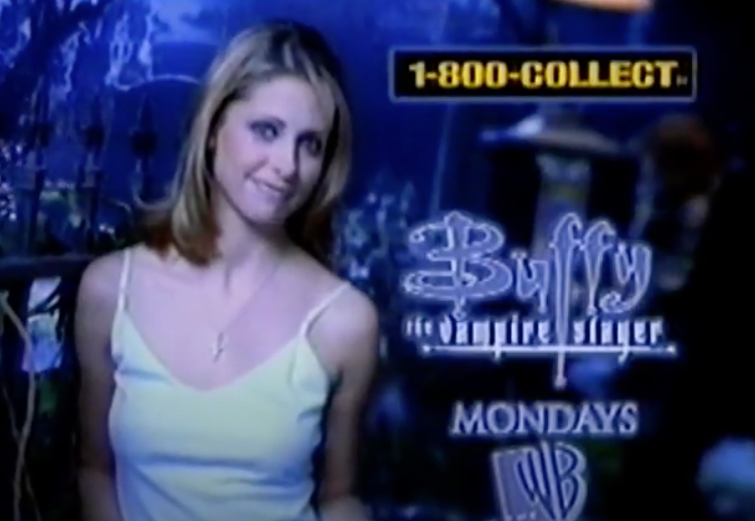 IntermissionSociety/ youtube.com
9.
The Jerry Springer Too Hot for TV! VHS tape that they would show commercials for late at night: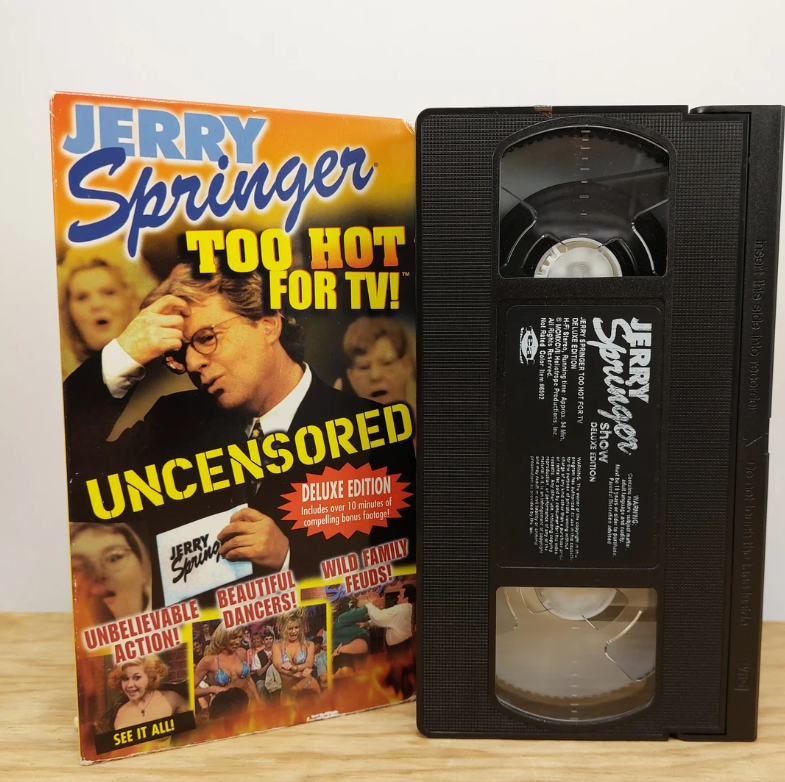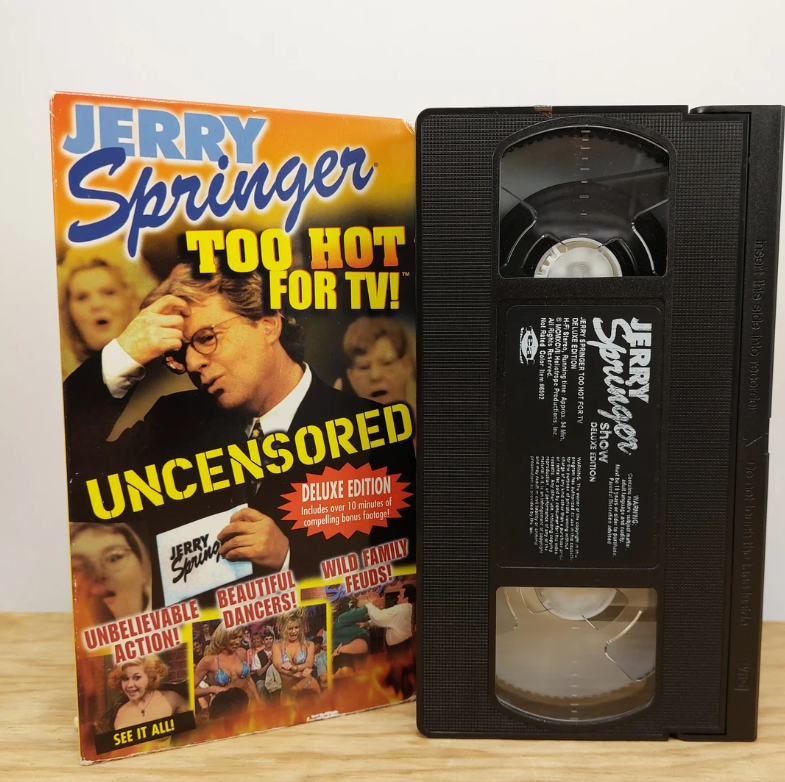 etsy.com
10.
Old-school arcade change machines that had the giant metal fronts and the big red button: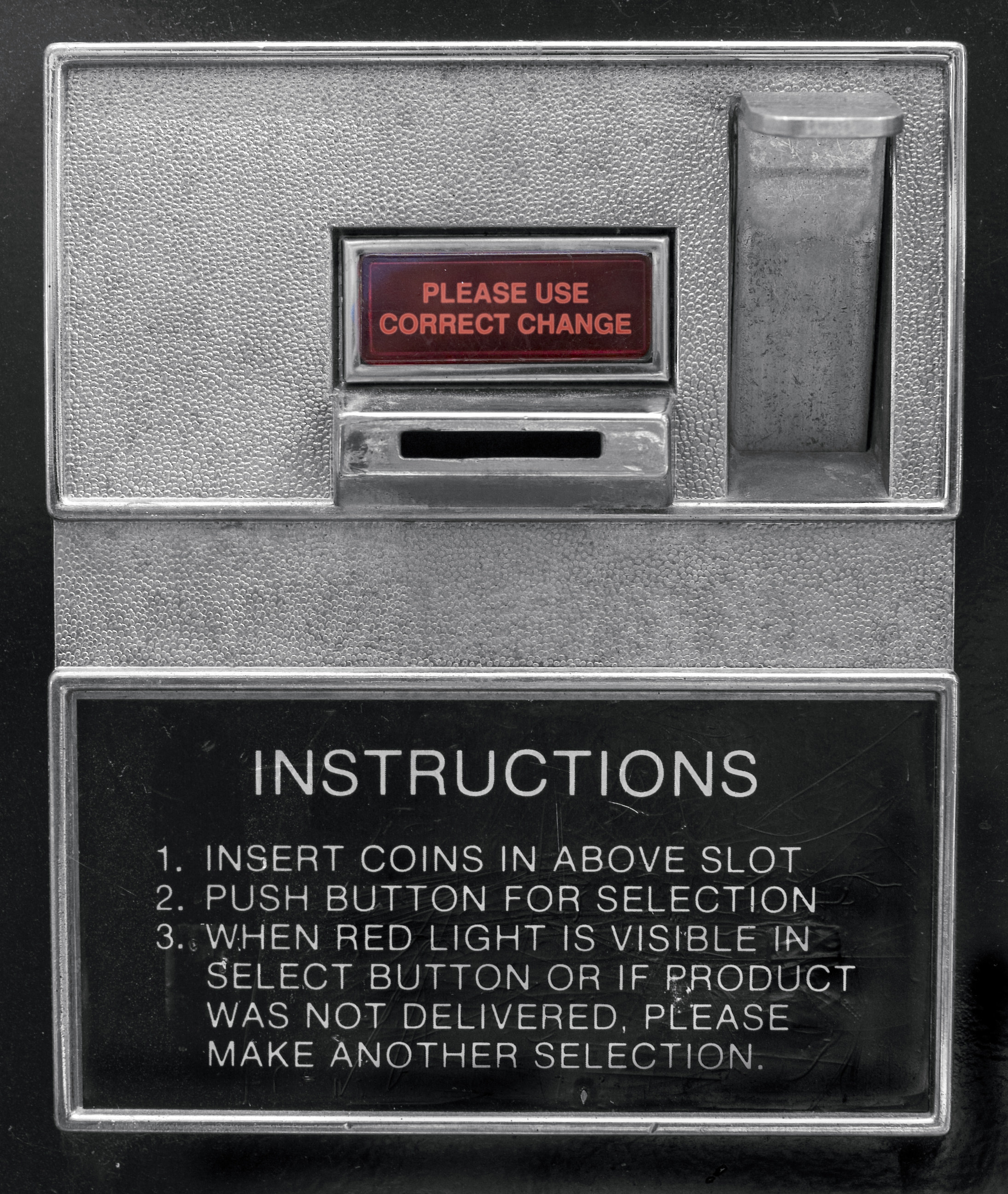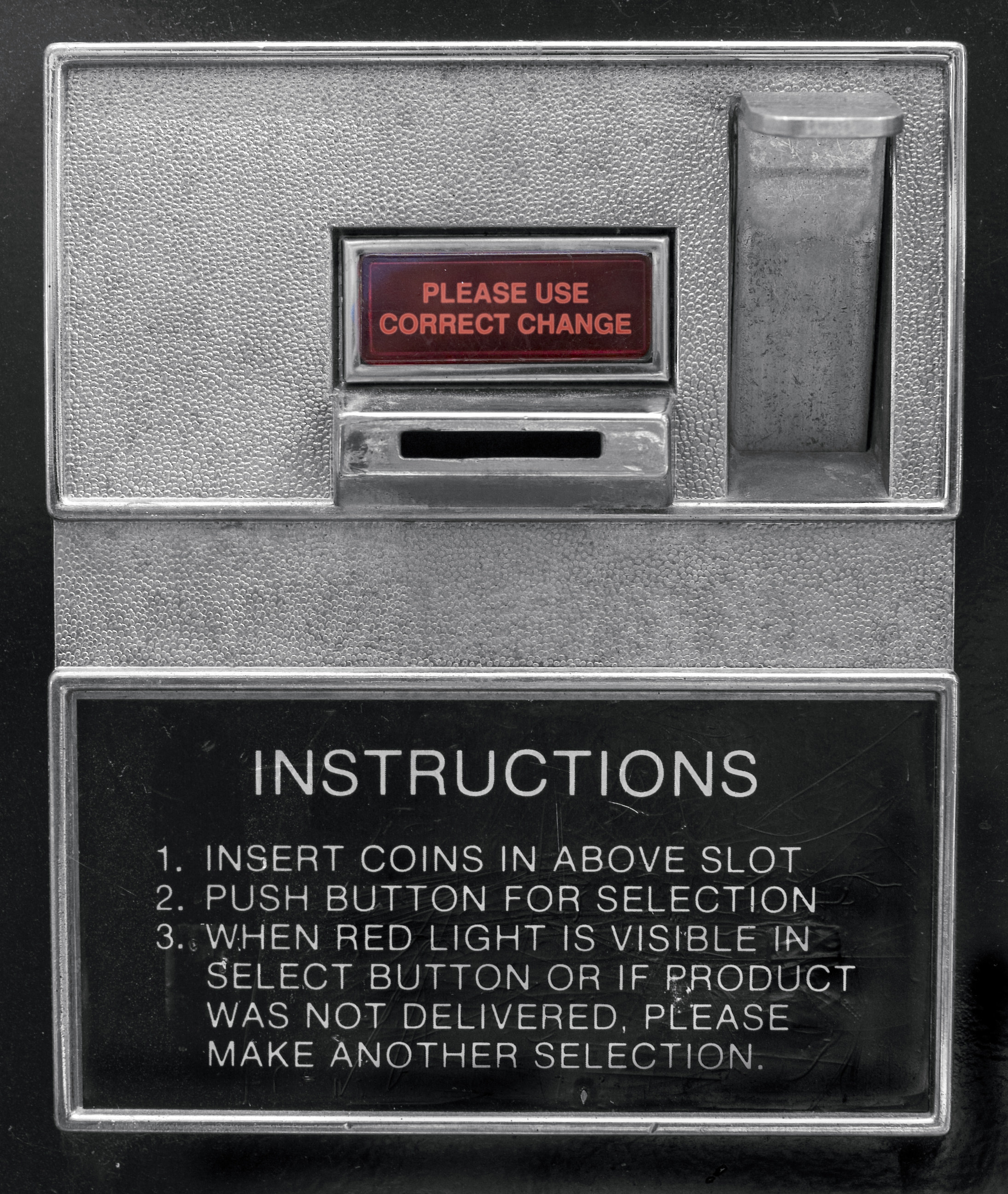 Shmackyshmack / Getty Images
11.
The Old Navy commercials that starred Tia and Tamera Mowry: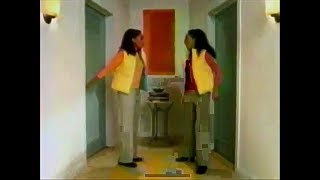 View this video on YouTube
FM1156/ youtube.com
12.
Emeril Live and his "bam!" catchphrase: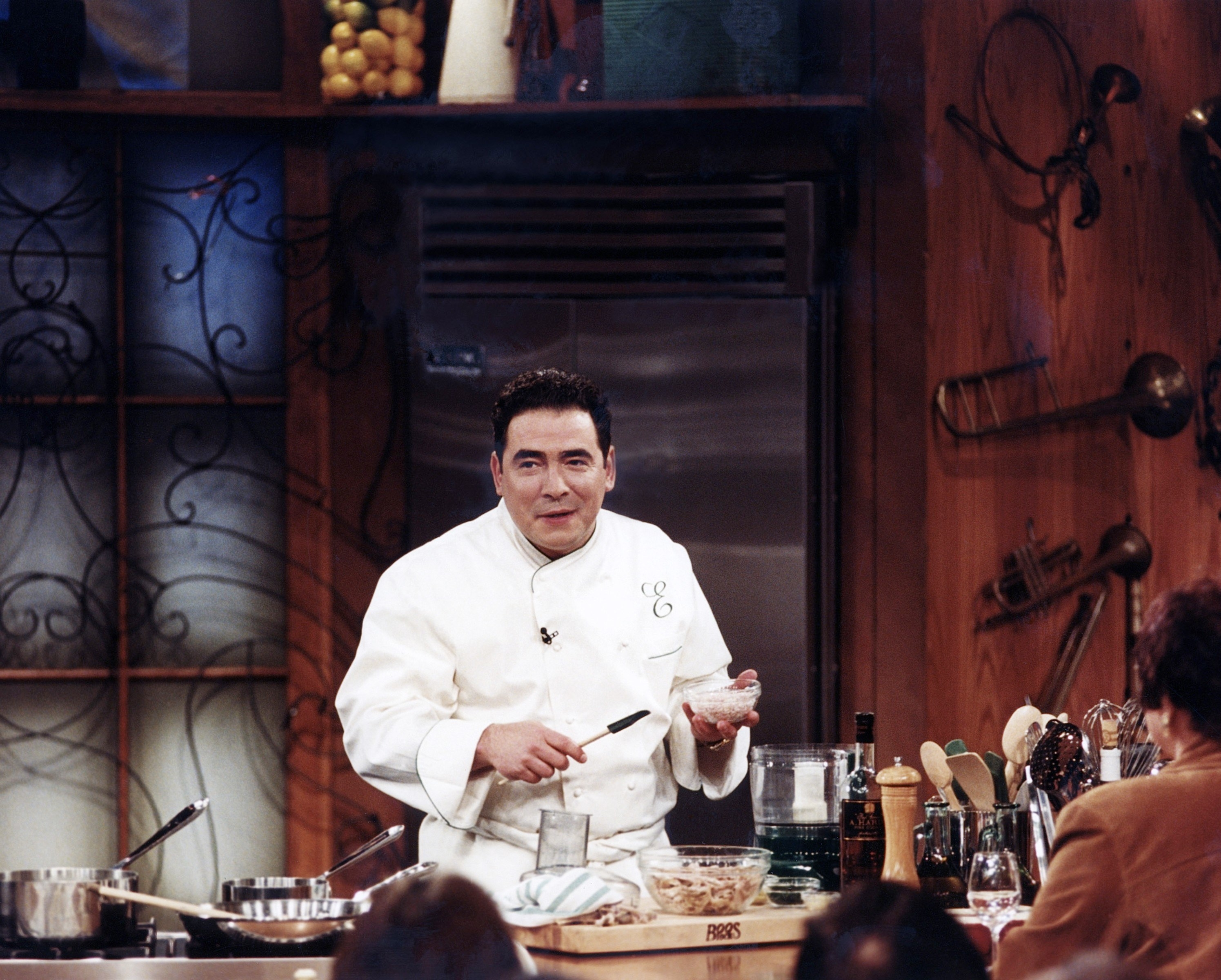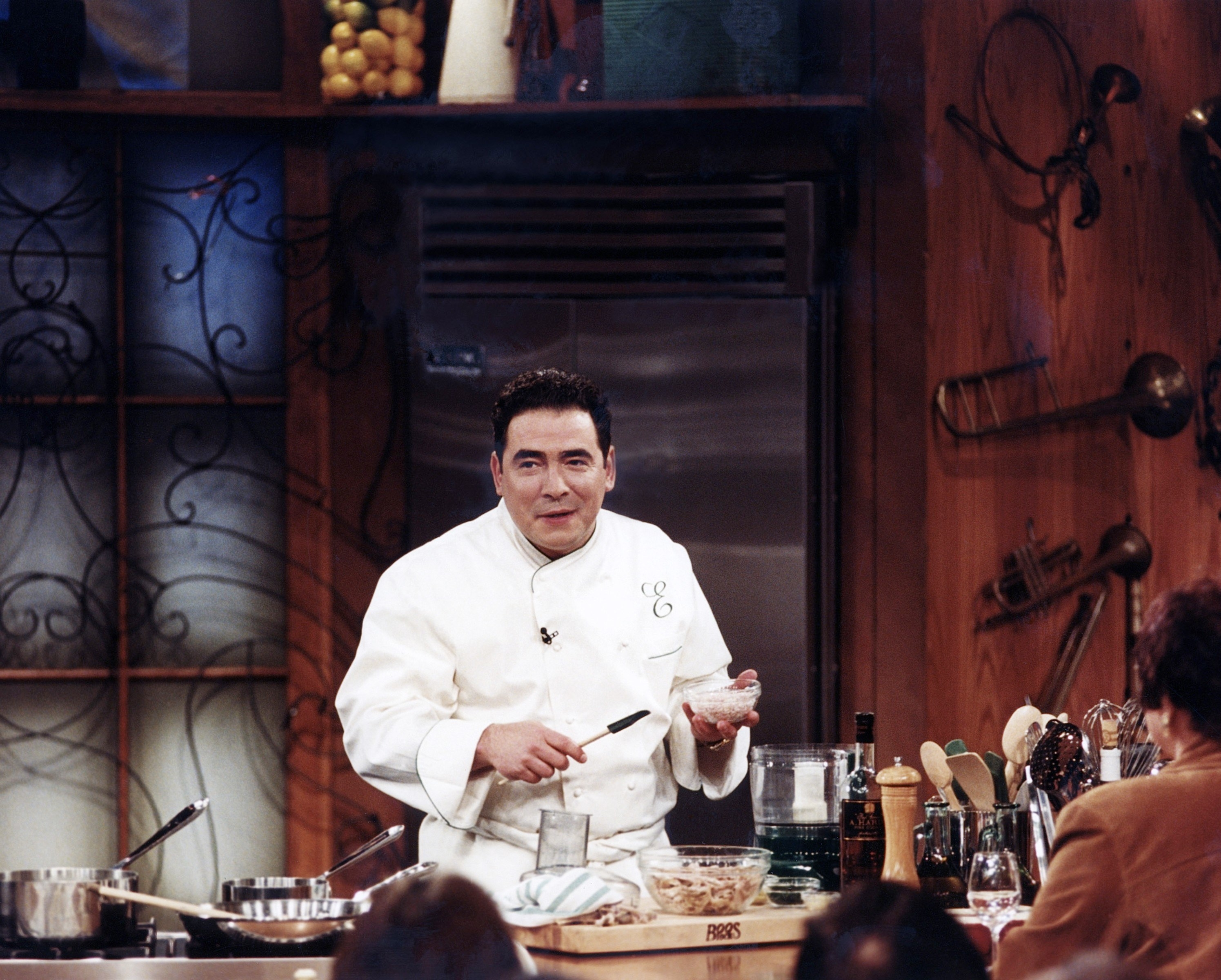 / ©Food Network/Courtesy Everett Collection
13.
And the original Japanese Iron Chef series, which was the most dramatic cooking show ever: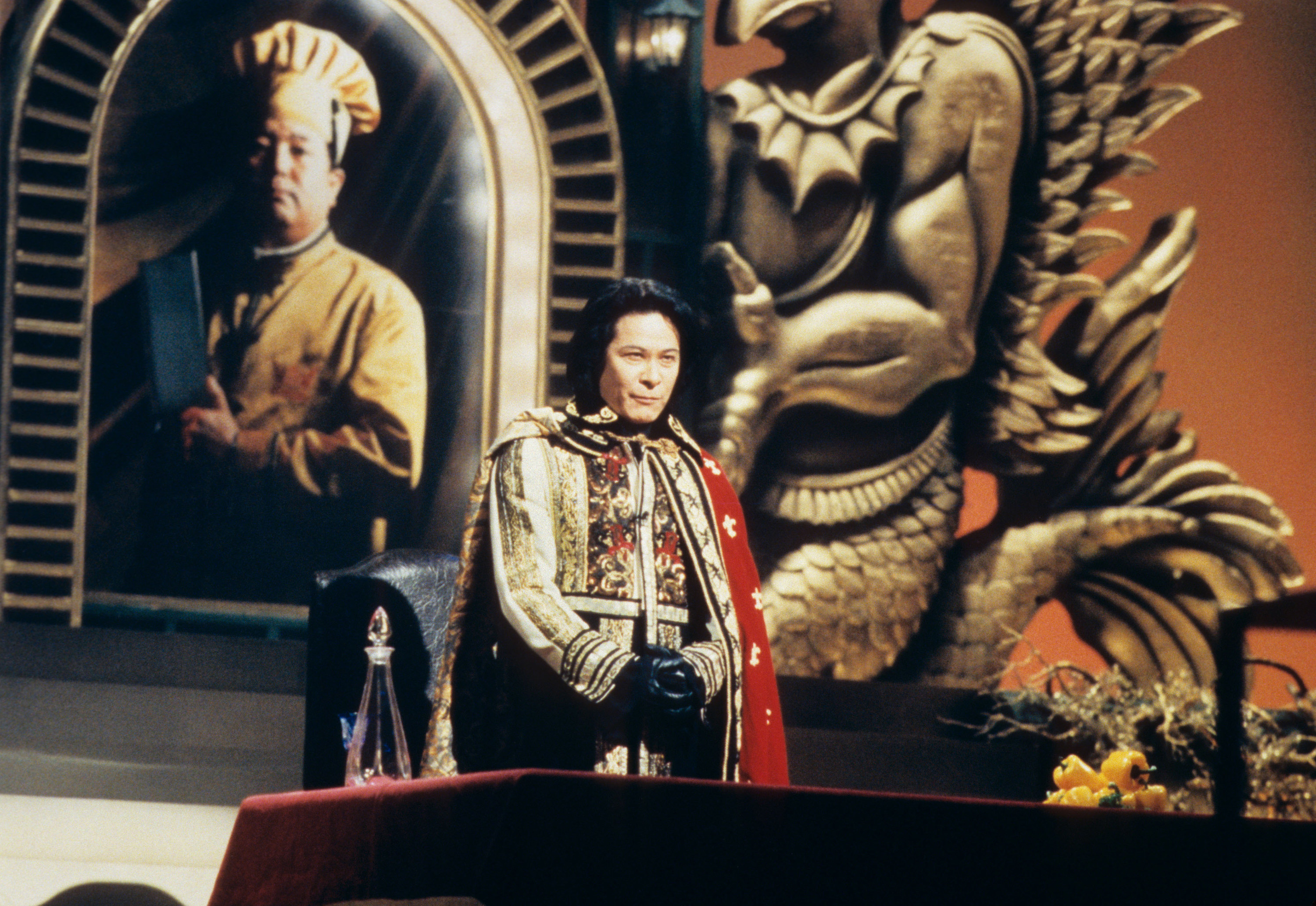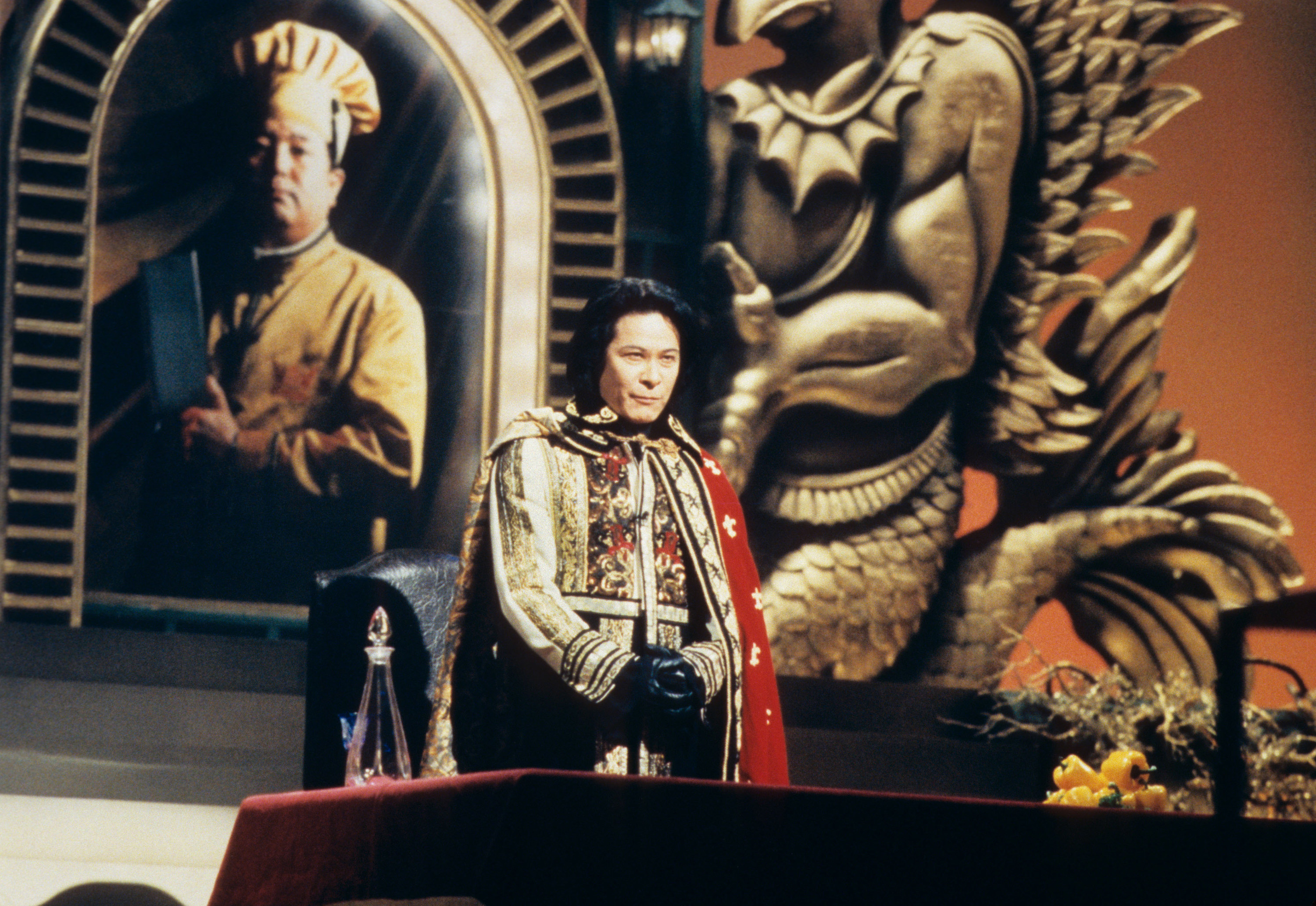 Food Network / ©Food Network/Everett Collection / Everett Collection
14.
The Michael Graves section at Target, which was full of home accessories that were just so chic: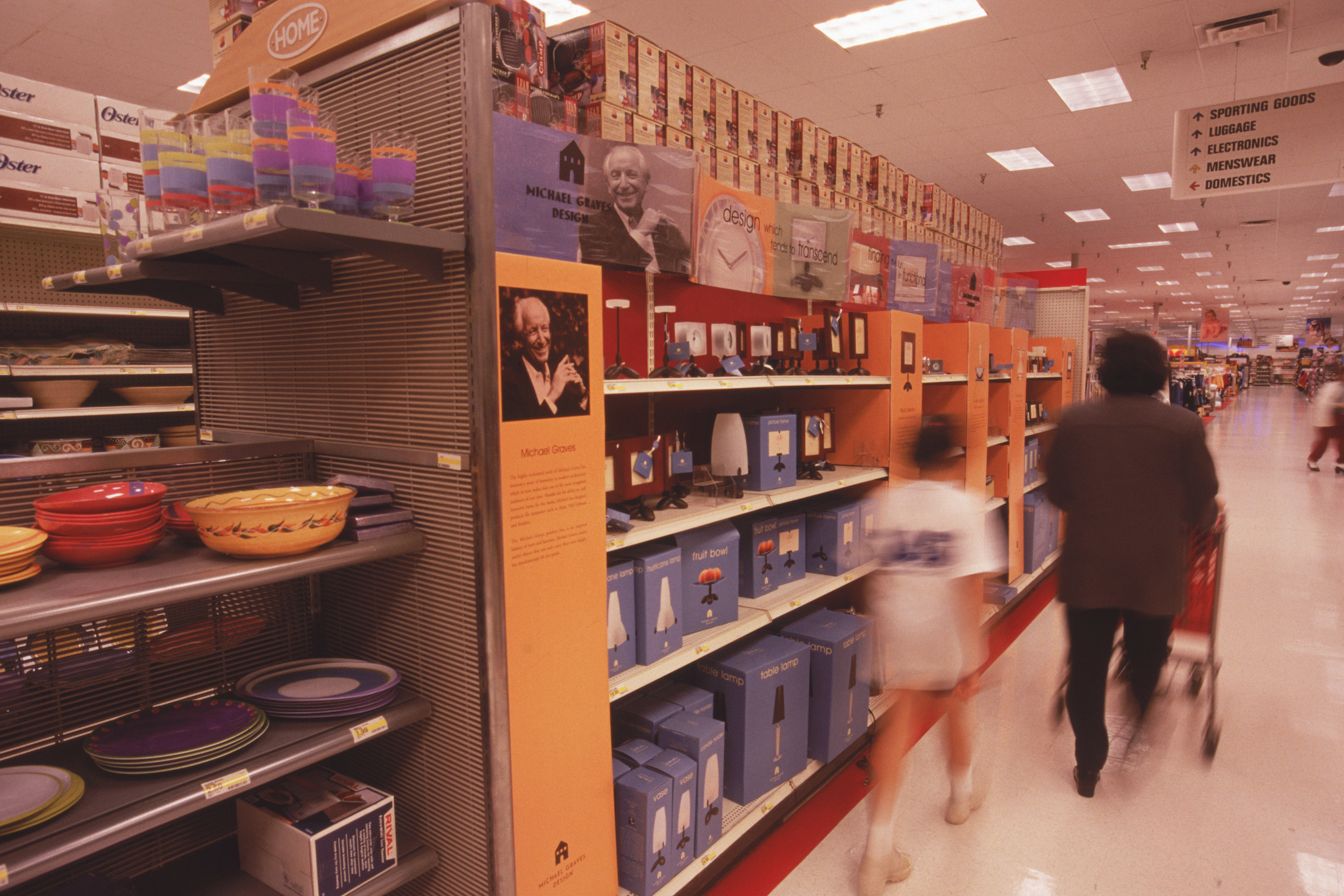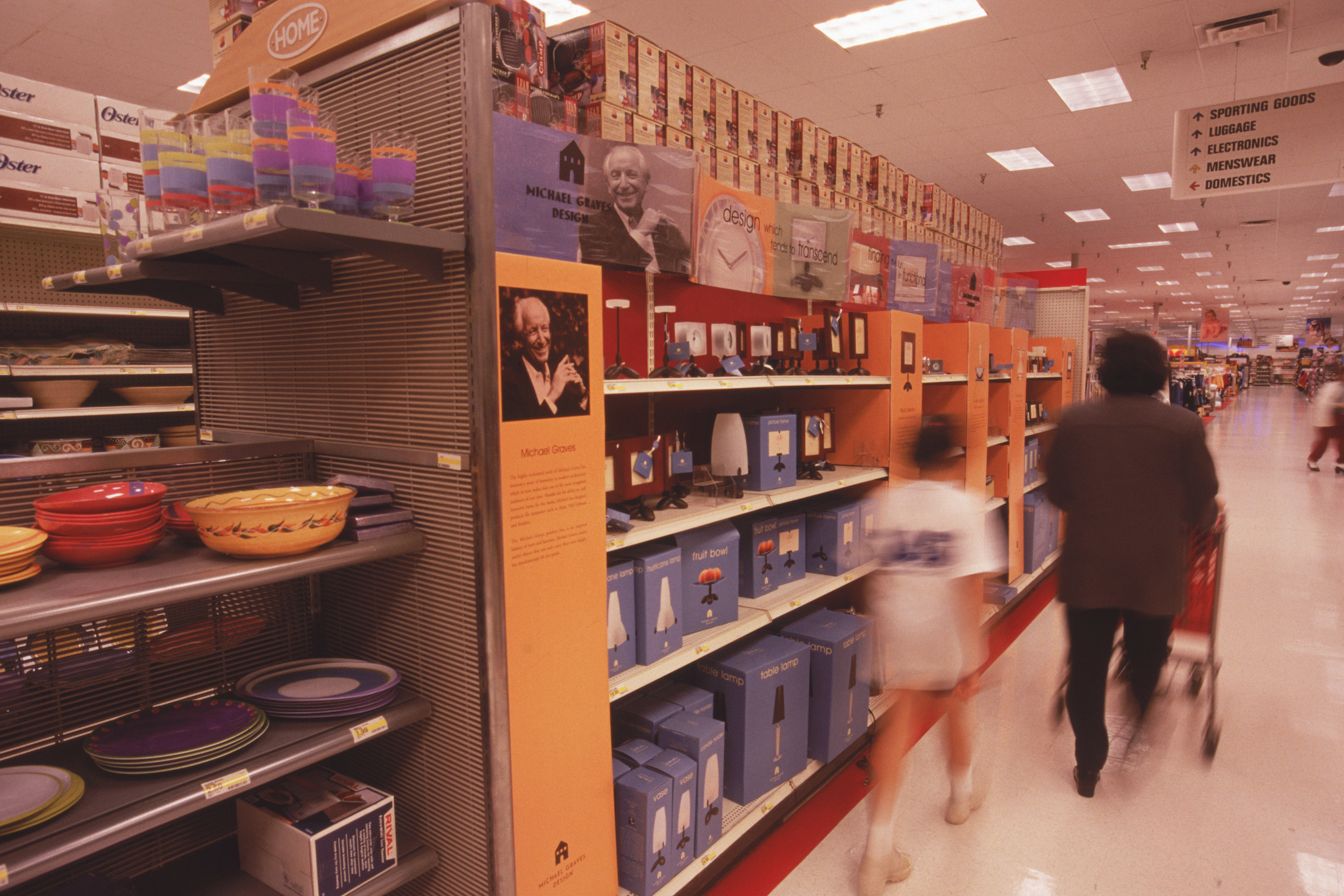 David Butow / Getty Images
15.
And the clothing sections of Target having red carpet: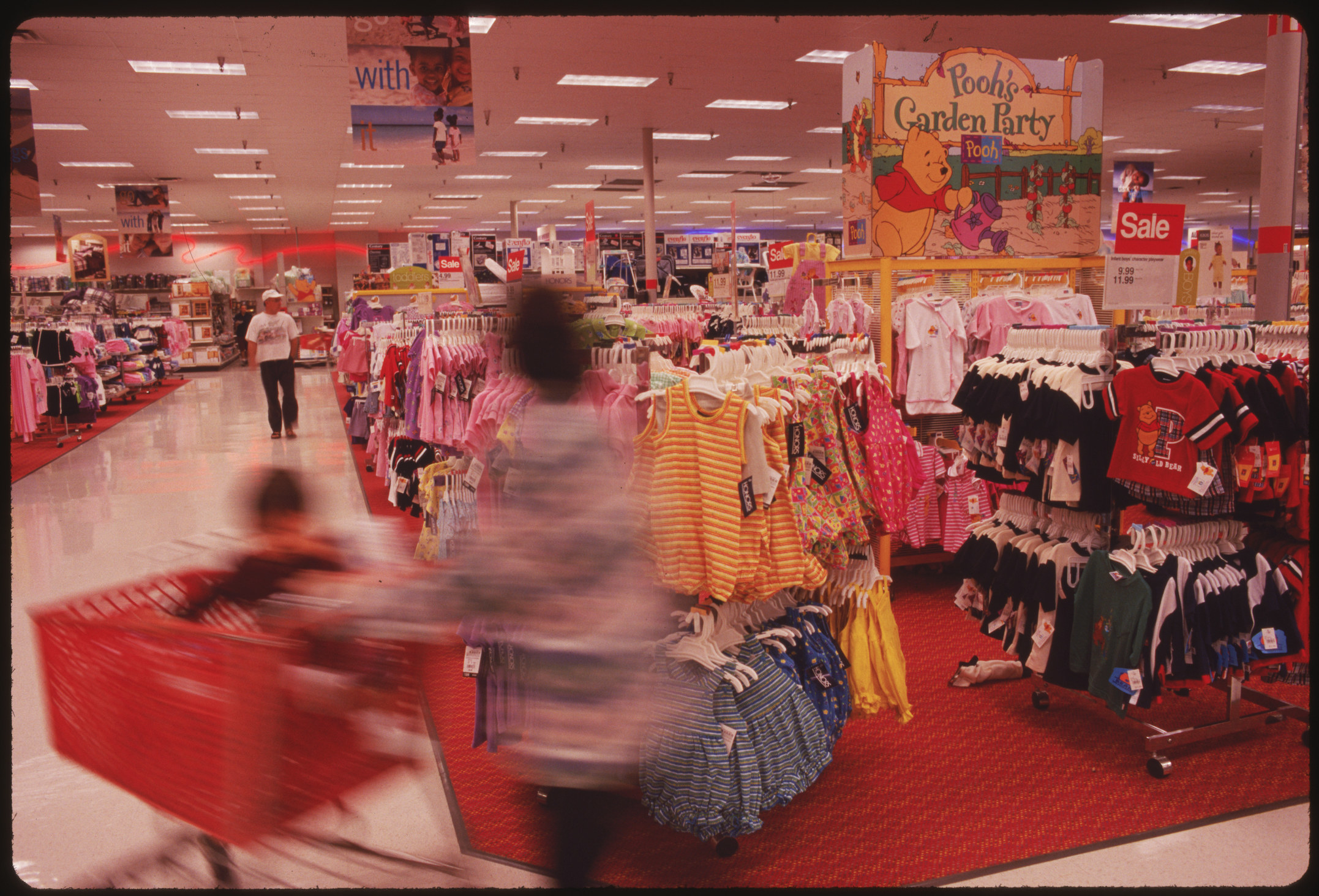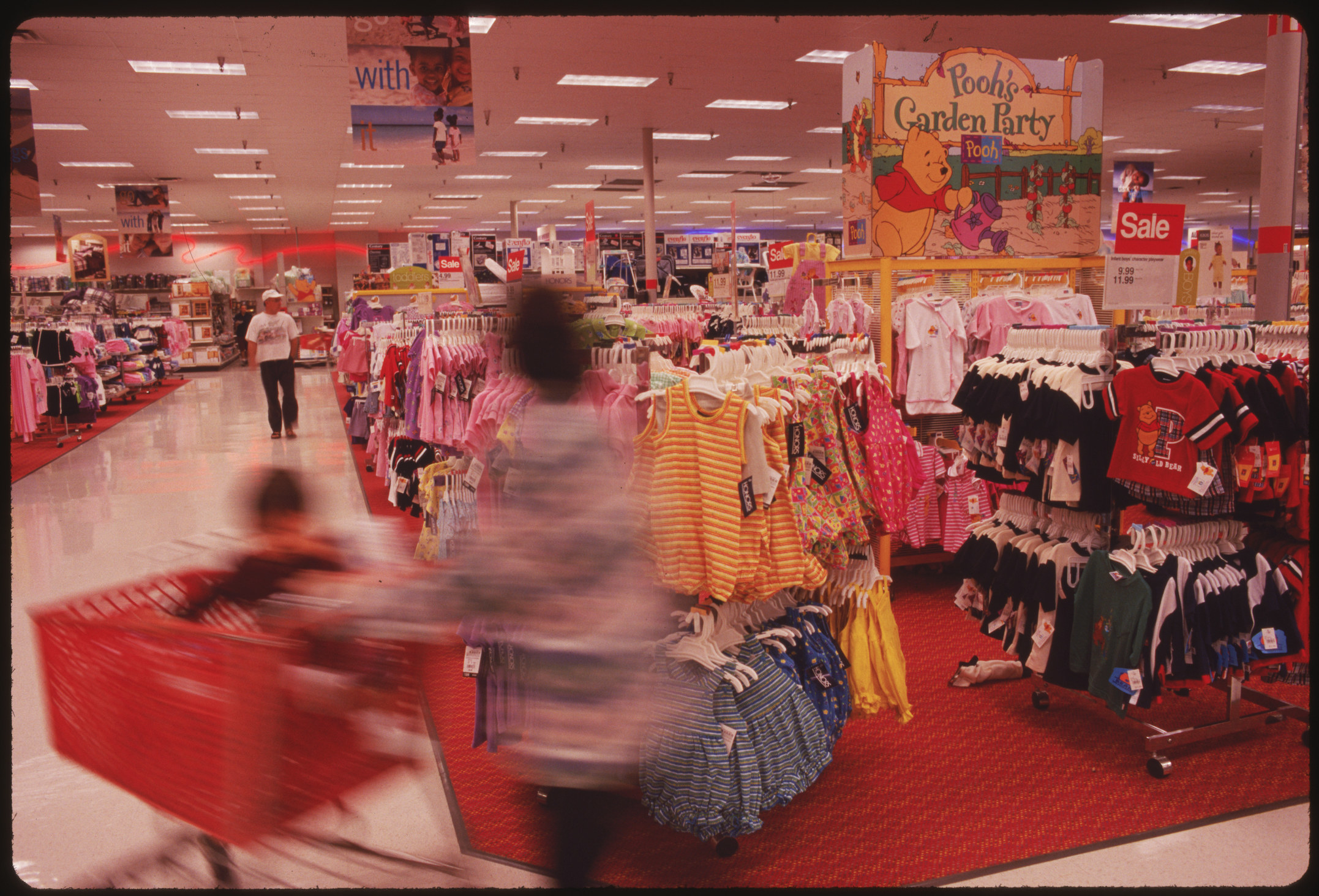 David Butow / Corbis via Getty Images
16.
Elton John's "Candle in the Wind 1997" single, which everyone owned a copy of: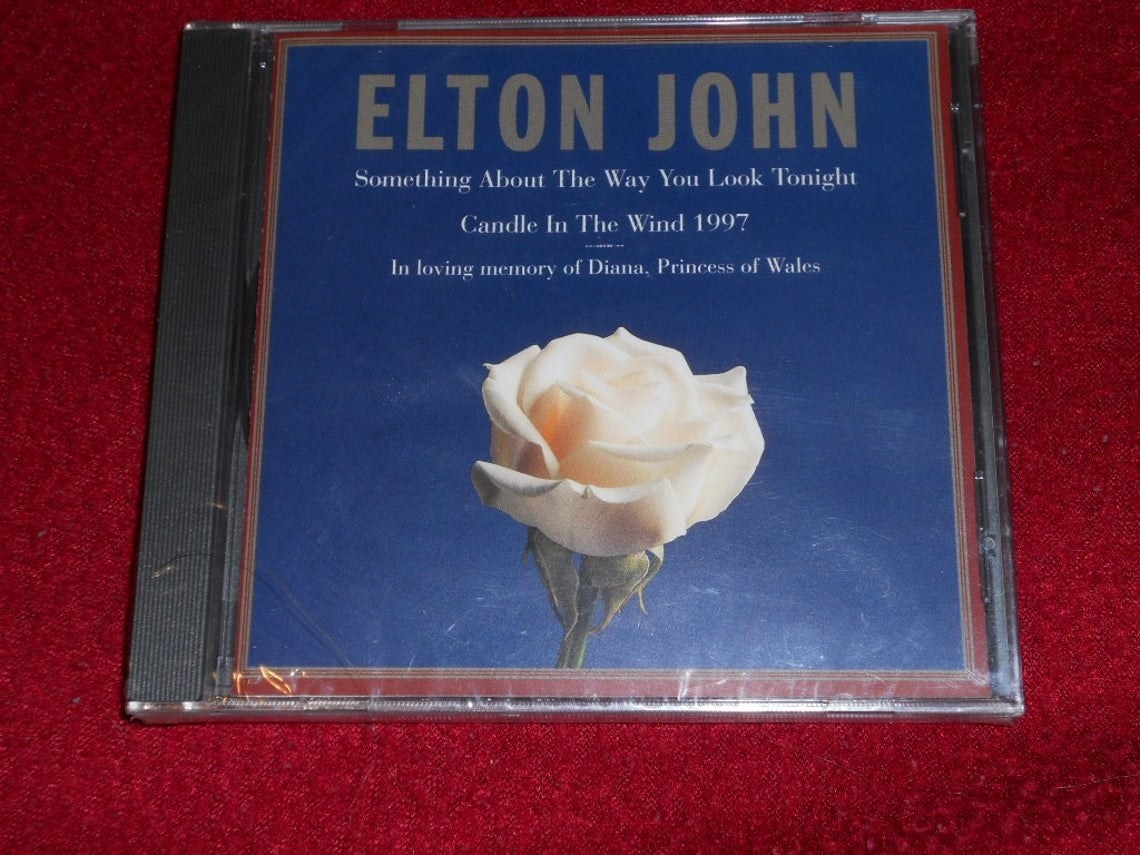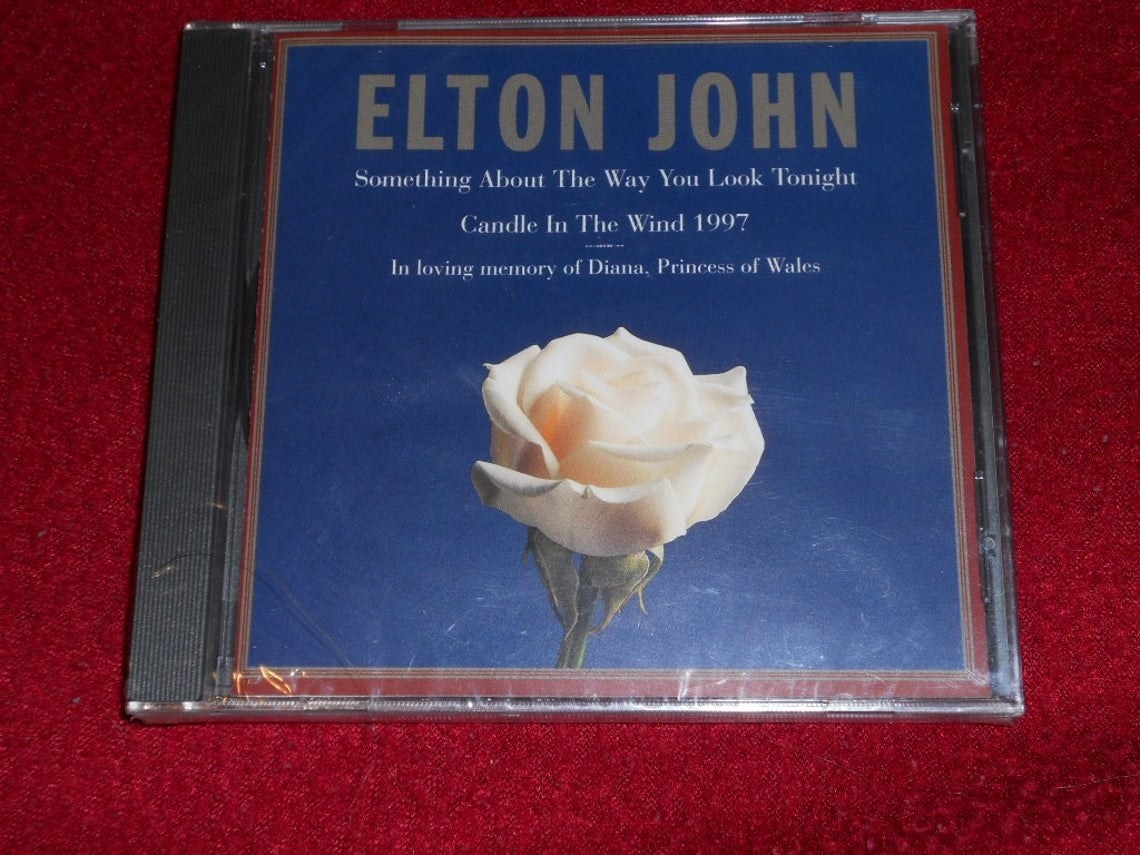 etsy.com
17.
TLC's Clean Sweep (which was like a hoarders version of Trading Spaces)…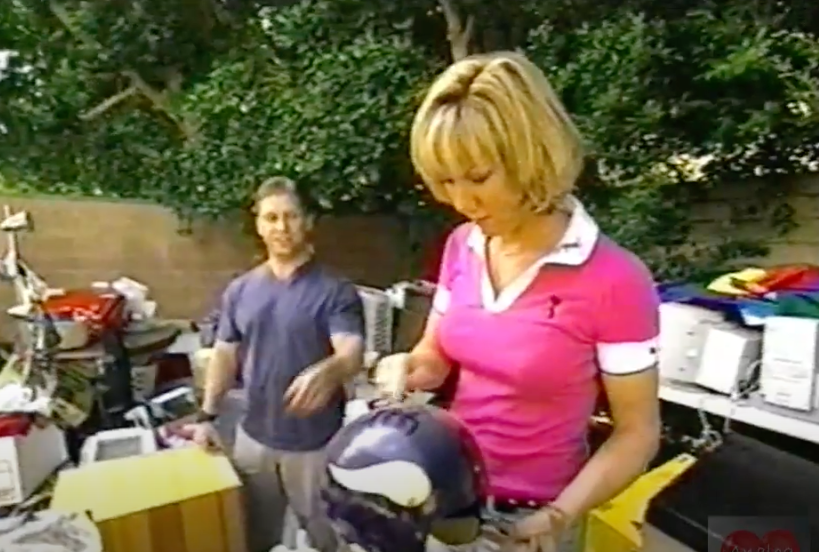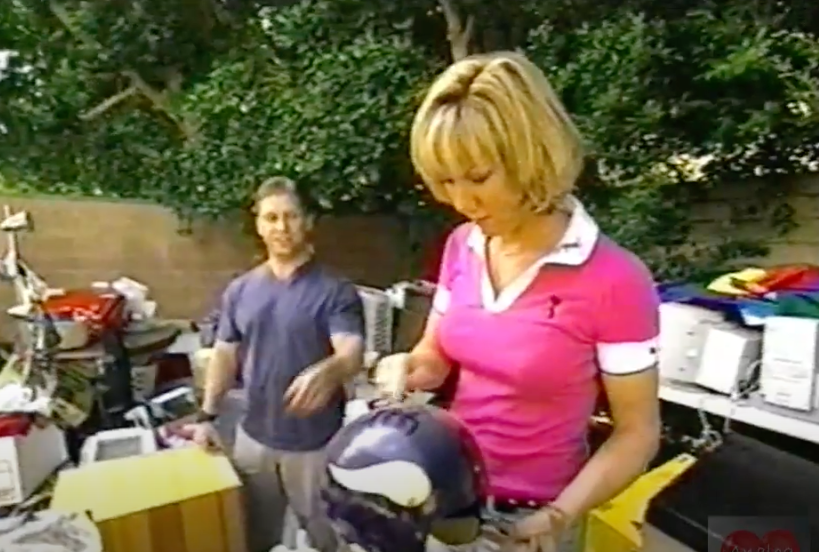 Analog Memories/ TLC/ youtube.com
18.
…and Discovery Channel's The Christopher Lowell Show, which were daytime TV shows you'd always watch reruns of if you stayed home sick: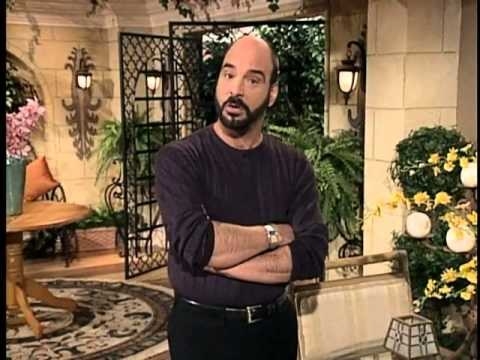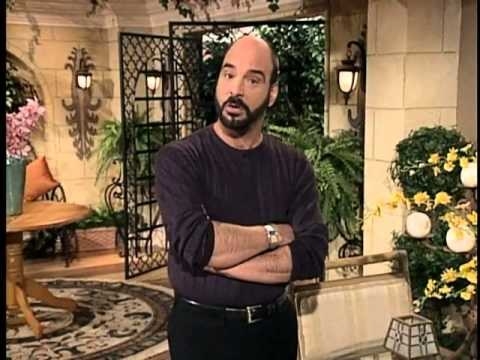 Christopher Lowell/ Discovery Channel/ youtube.com
19.

McDonald's gift certificates that you would get from relatives who had no idea what to get you as a gift:

Found these McDonalds gift certificates from 2001 (top) and 1998 (bottom) while cleaning my room from mildlyinteresting
20.

And the N64 players inside McDonald's that were just germ collectors:

These Mcdonald's Nintendo 64 Displays (Early 2000s$ from nostalgia
21.
VH1's Divas Live, which was truly an EVENT and MOMENT: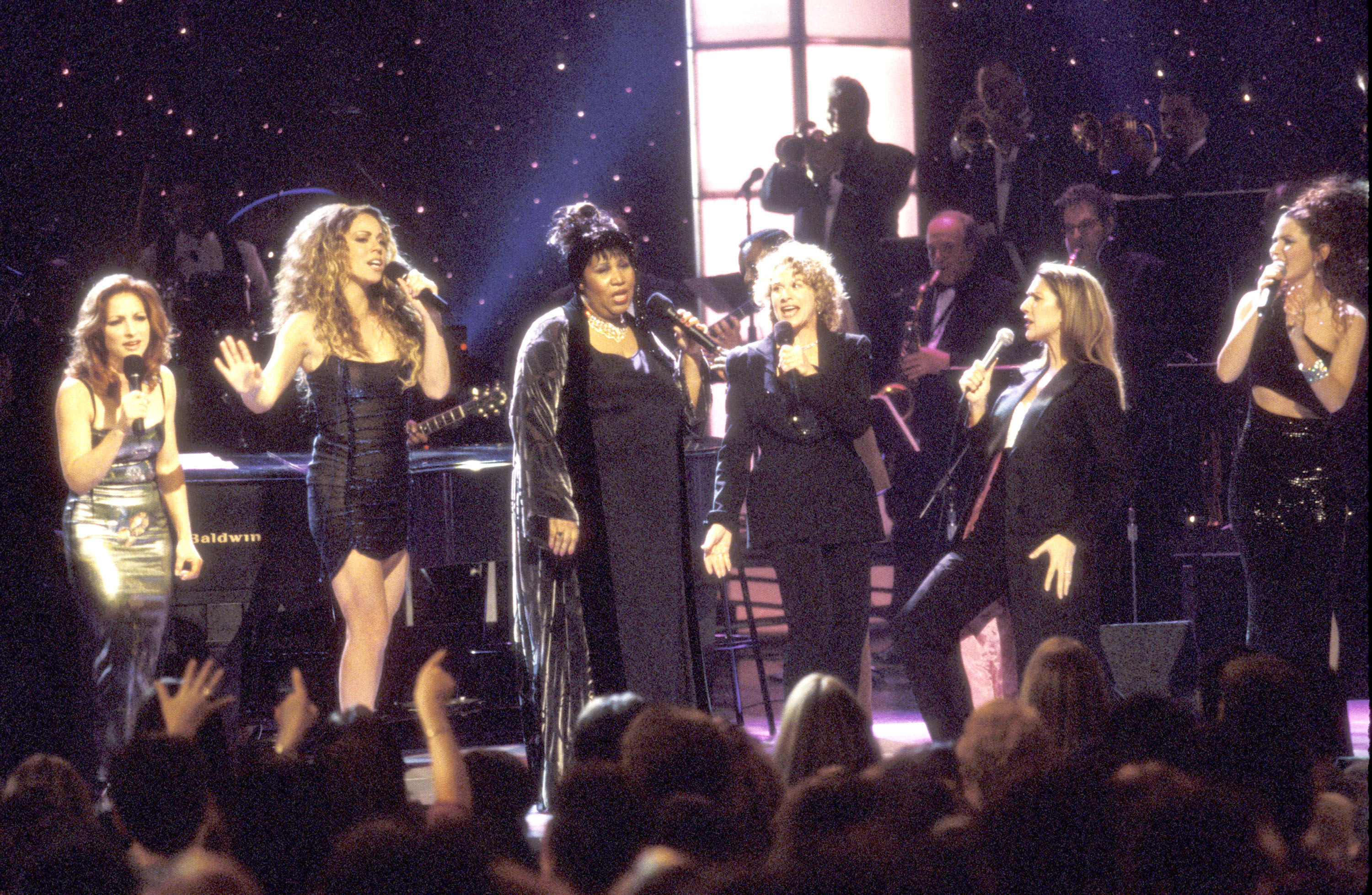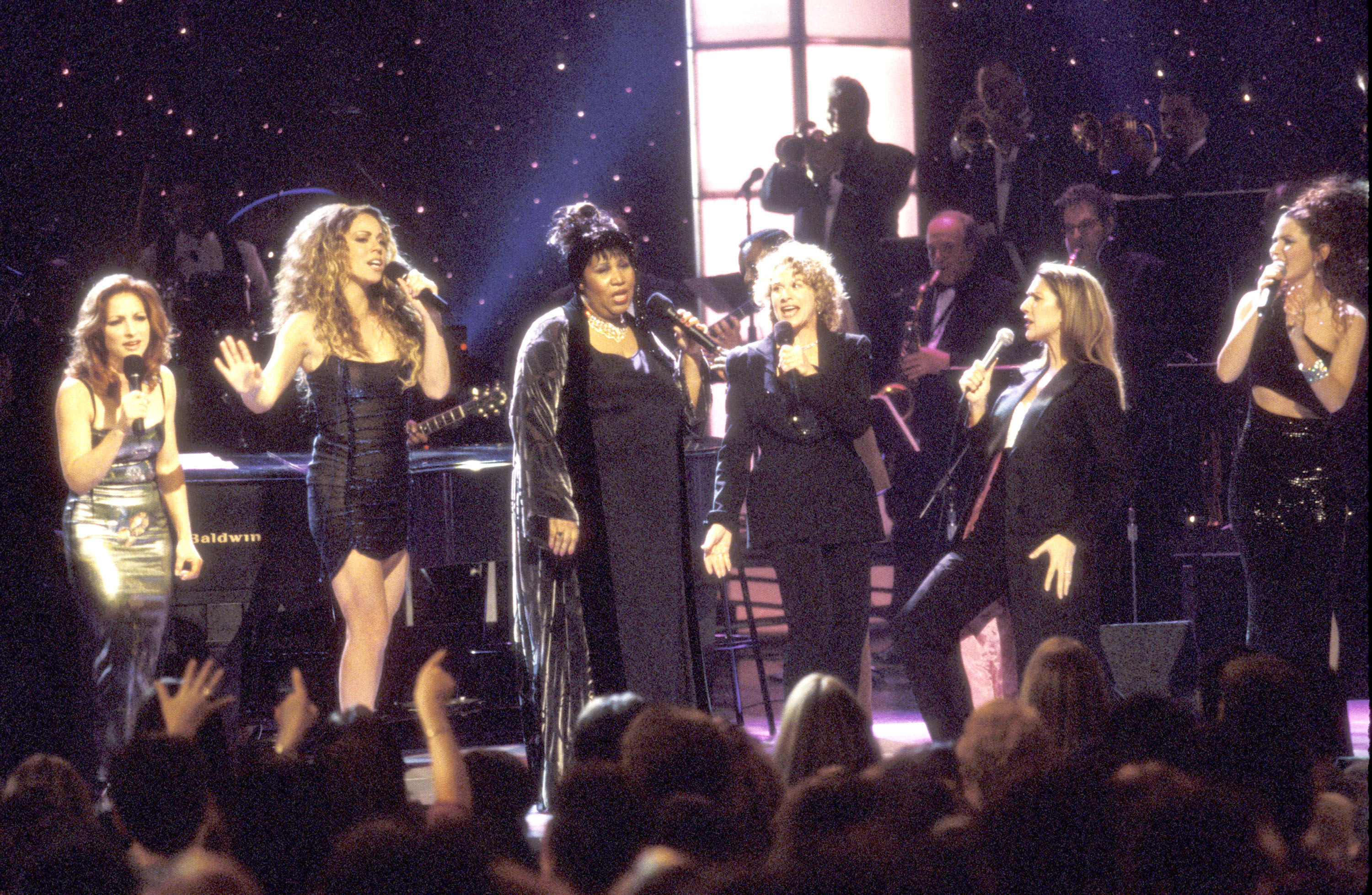 Kmazur / WireImage / Getty Images
22.

The giant stuffed animal pile (that you just wanted to jump into) in the back of Disney Stores:

Old Disney store from nostalgia
23.
The old Comedy Central logo: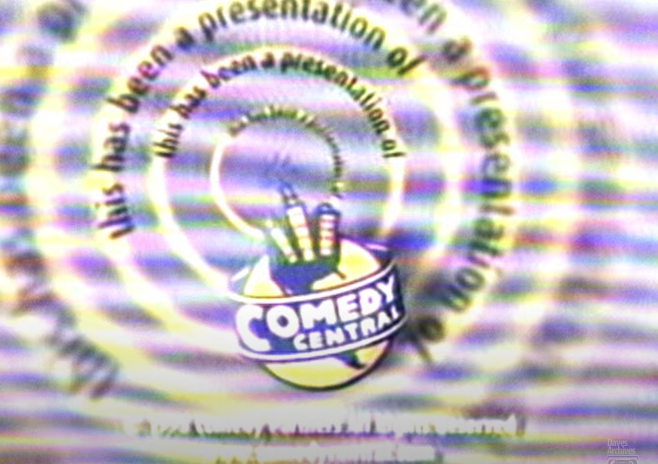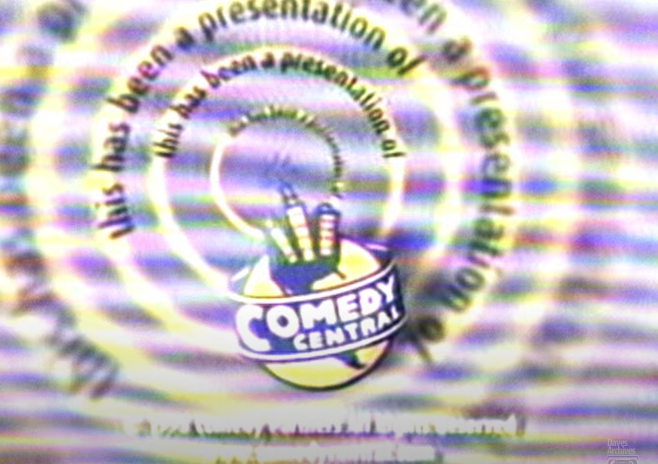 Daves Archives/ youtube.com
24.
MTV's 10 Spot programming block: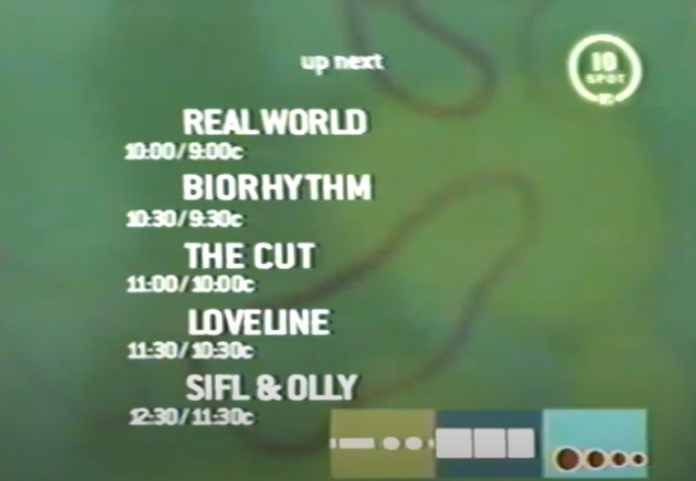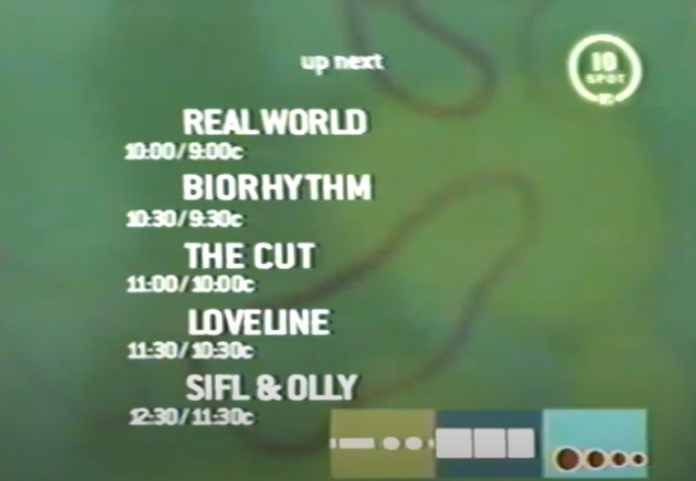 MTV
25.
Fox's criminally underrated stop-motion TV series, The PJs, which starred Eddie Murphy: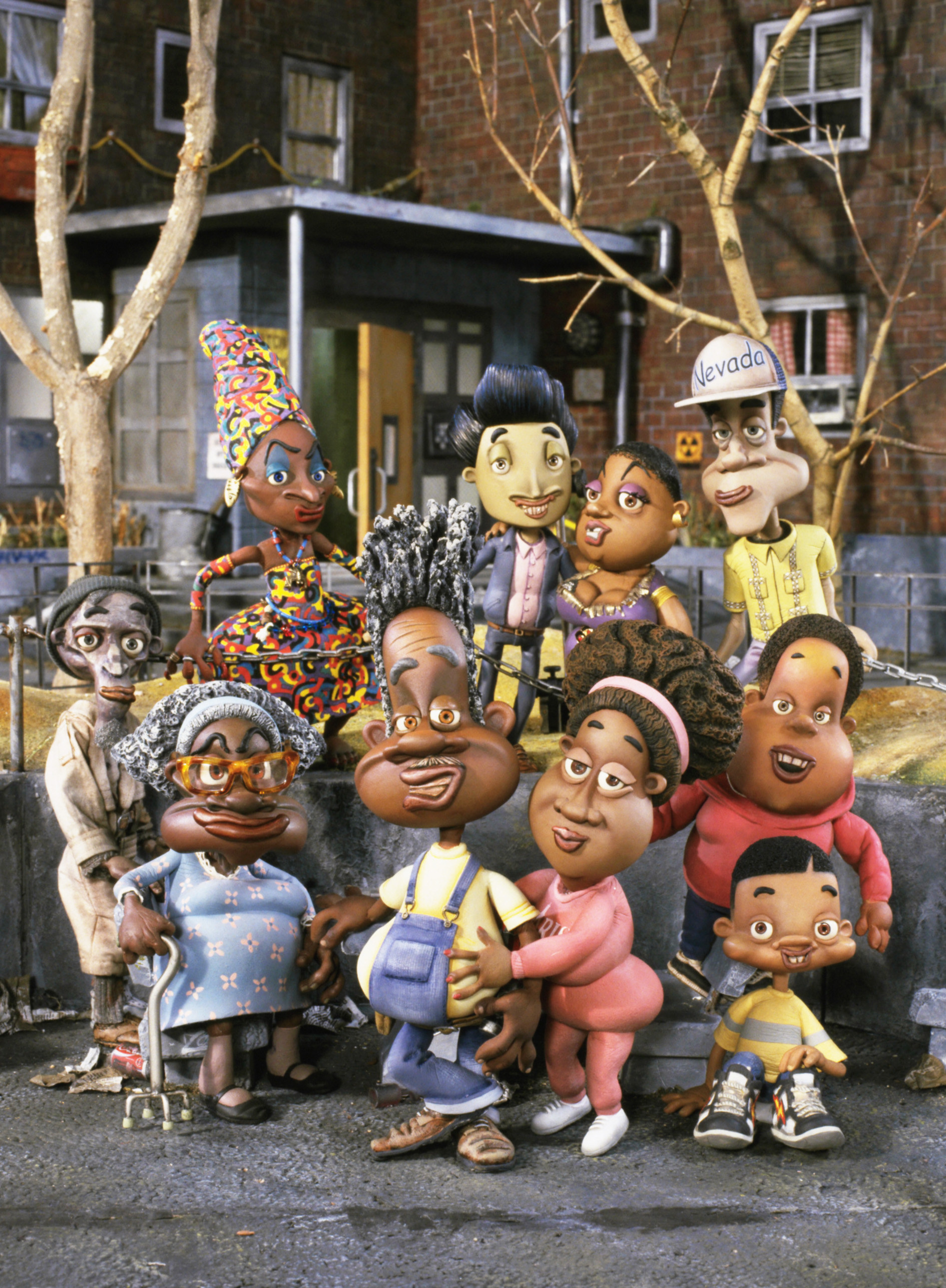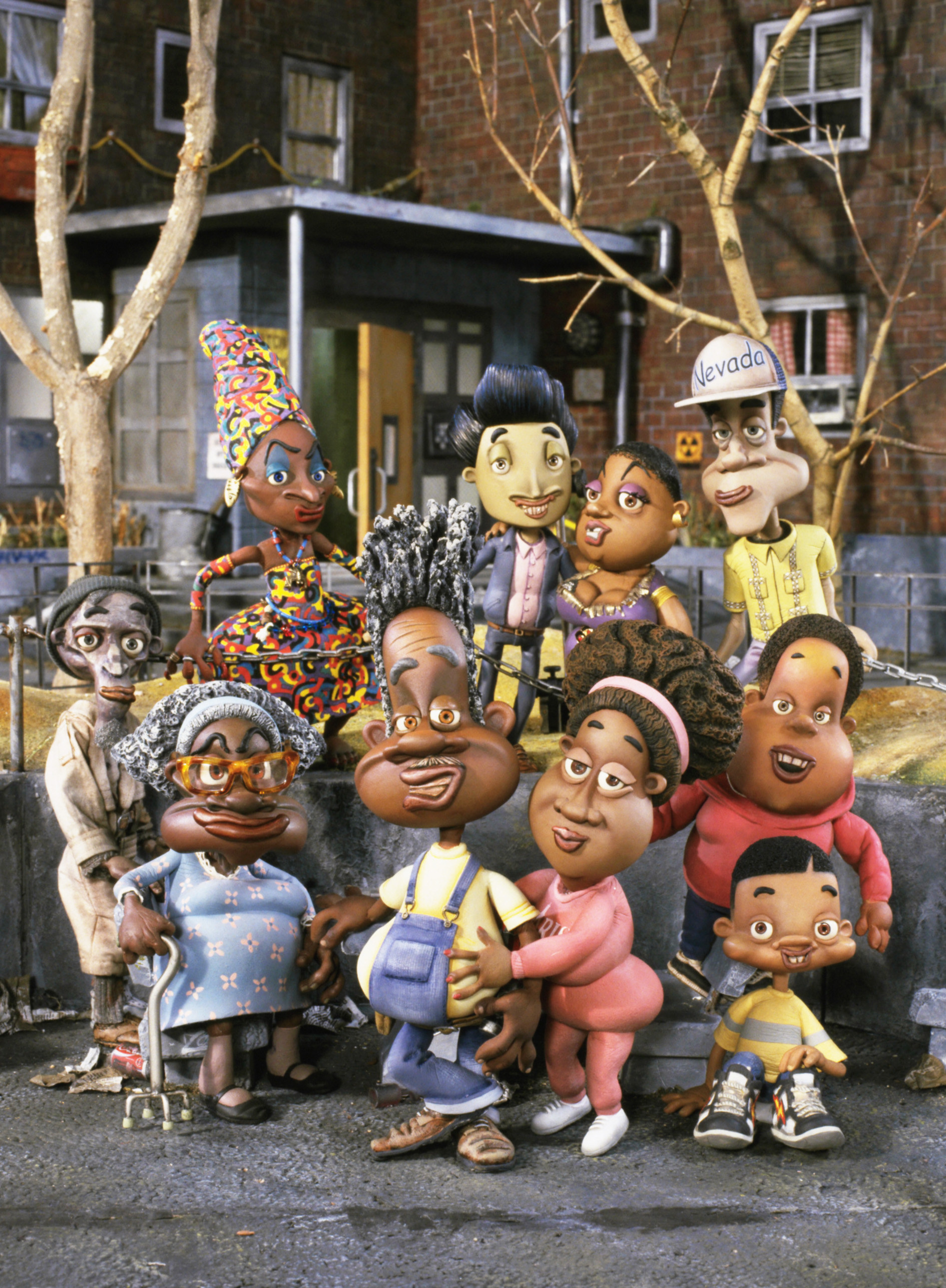 Touchstone Television / ©Touchstone Television/Courtesy Everett Collection
26.
Walmart's catchy rollback cowboy-themed commercial: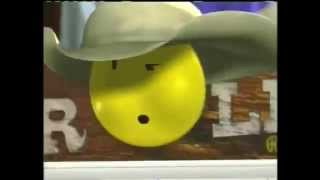 View this video on YouTube
Old Commericals/ Walmart/ youtube.com
27.
The old logo for Boomerang — and also all the old pre-1990 cartoons that they used to show: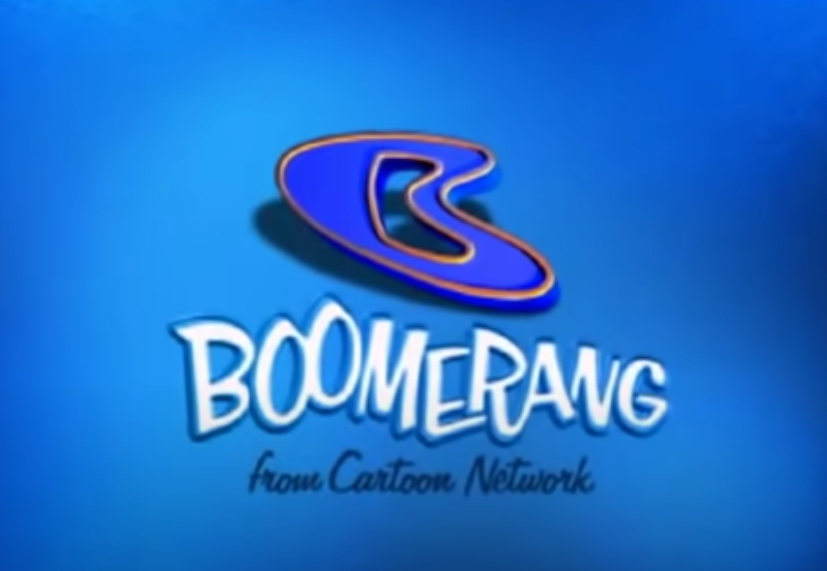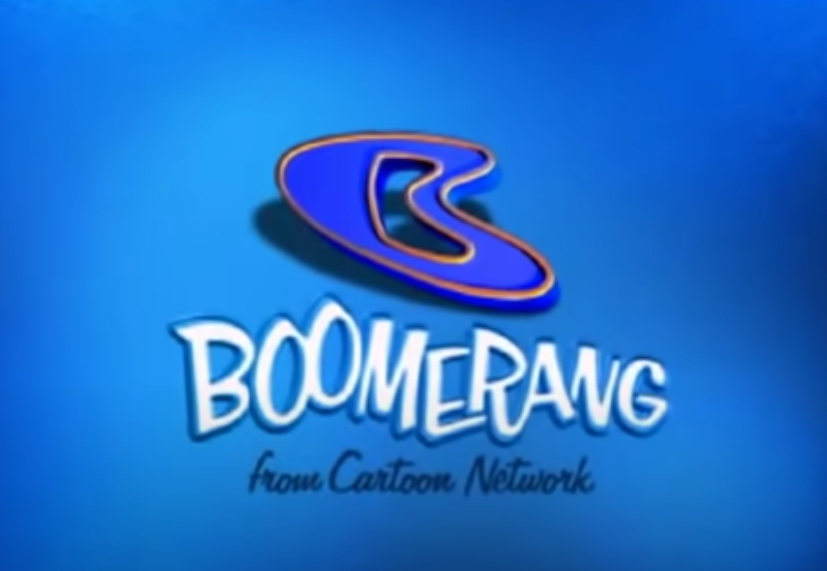 Cartoon Network
28.
The giant and heavy TVs they would put on display endcaps inside stores: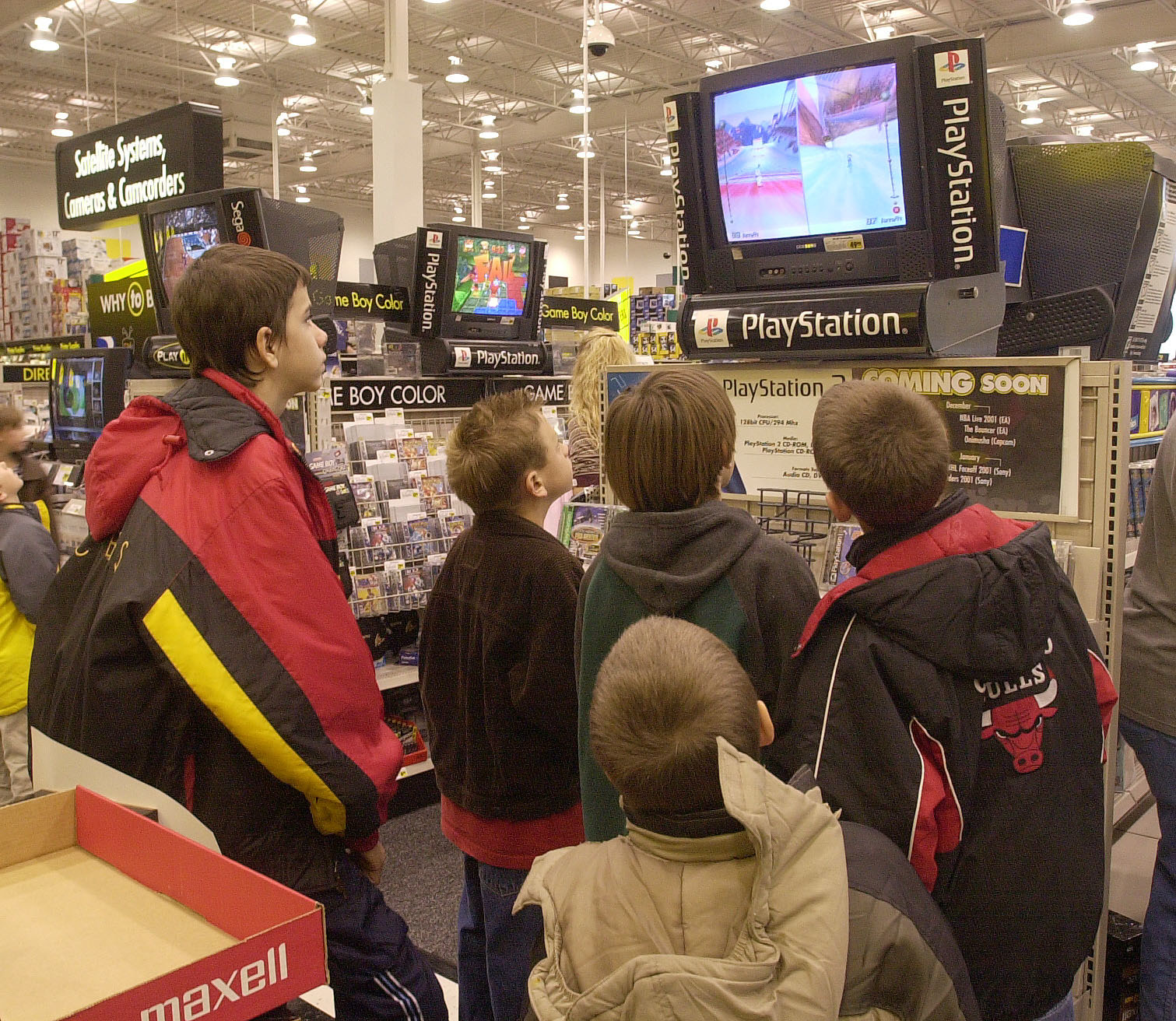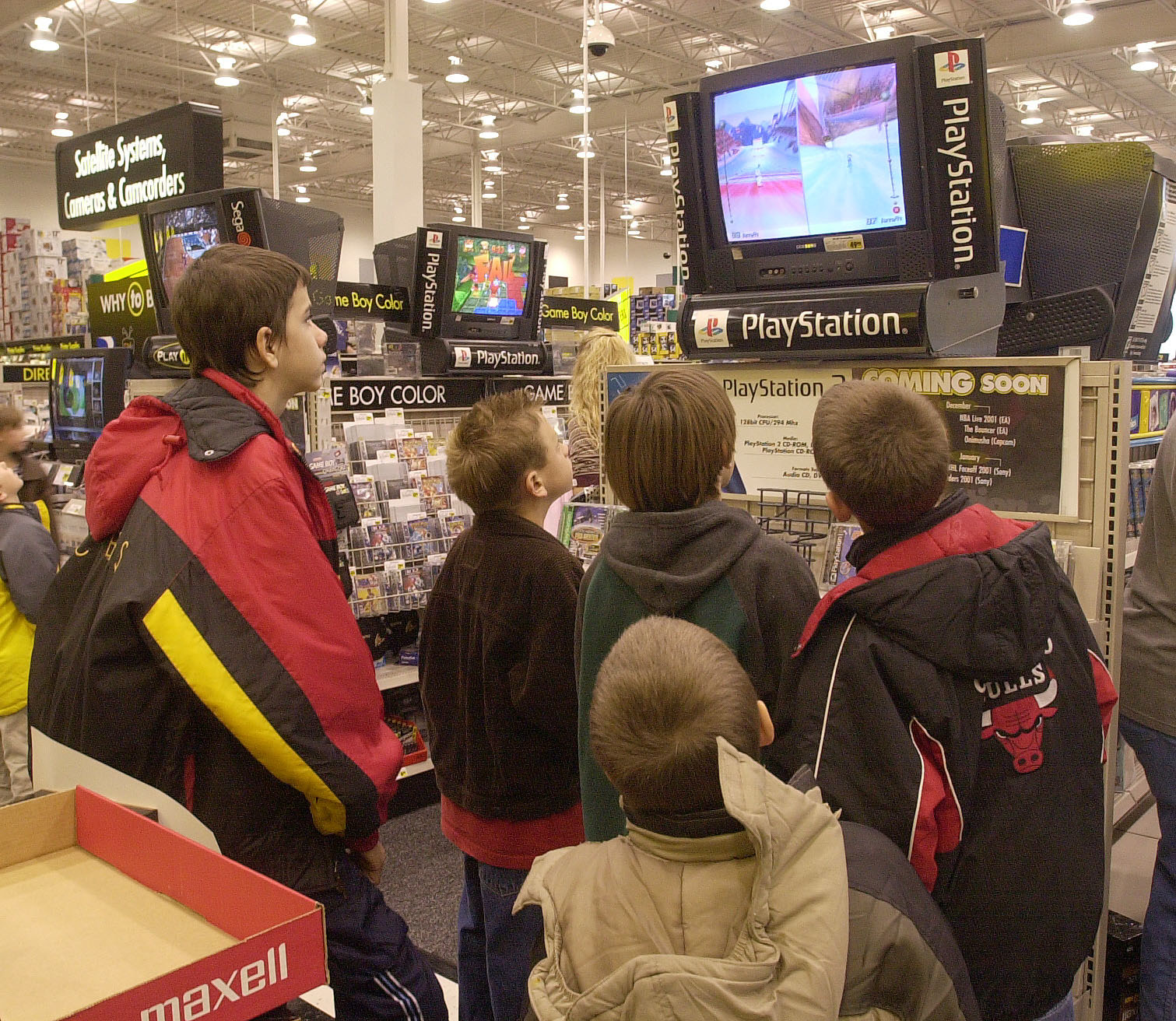 Bill Greenblatt / Getty Images
29.
The yellow video game tickets you'd give the cashier at Toys "R" Us in order to buy an item: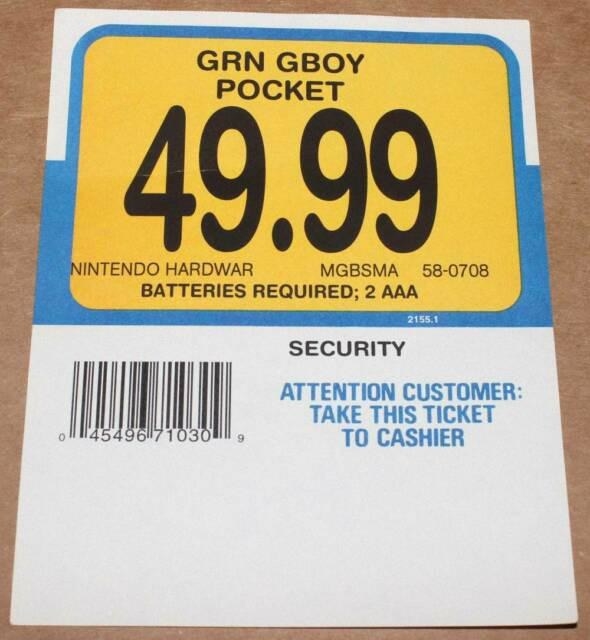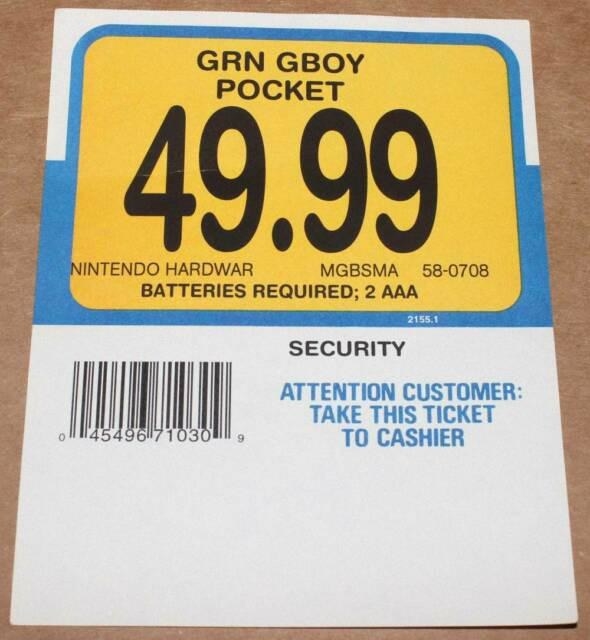 old.reddit.com
30.
Restoration Hardware stores that were light and bright (painted with mint green walls) and sold kitschy throwback stuff: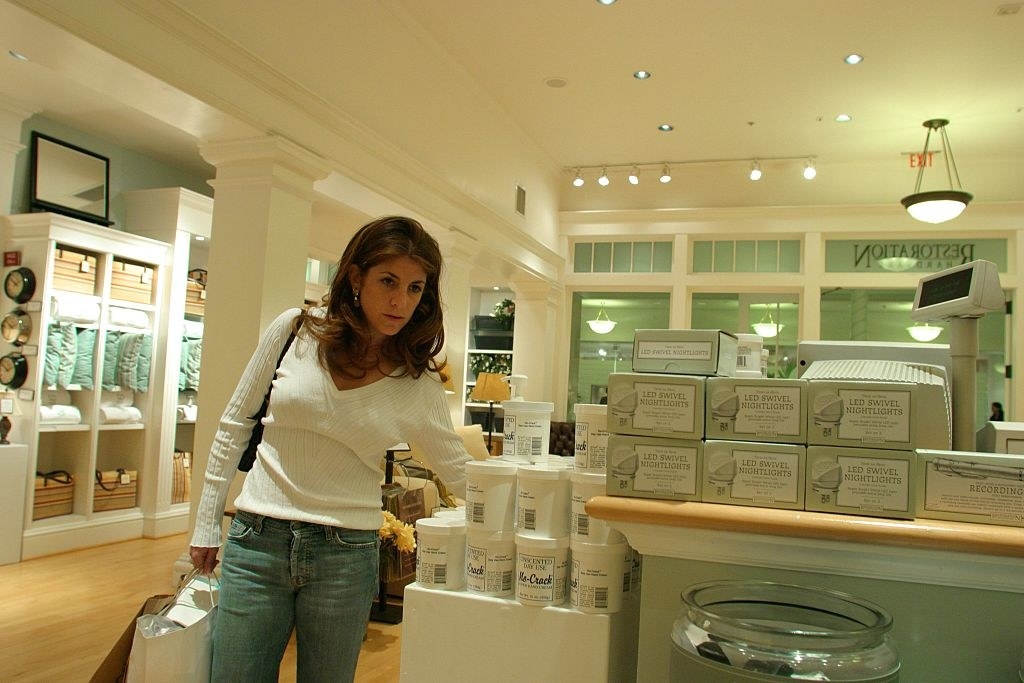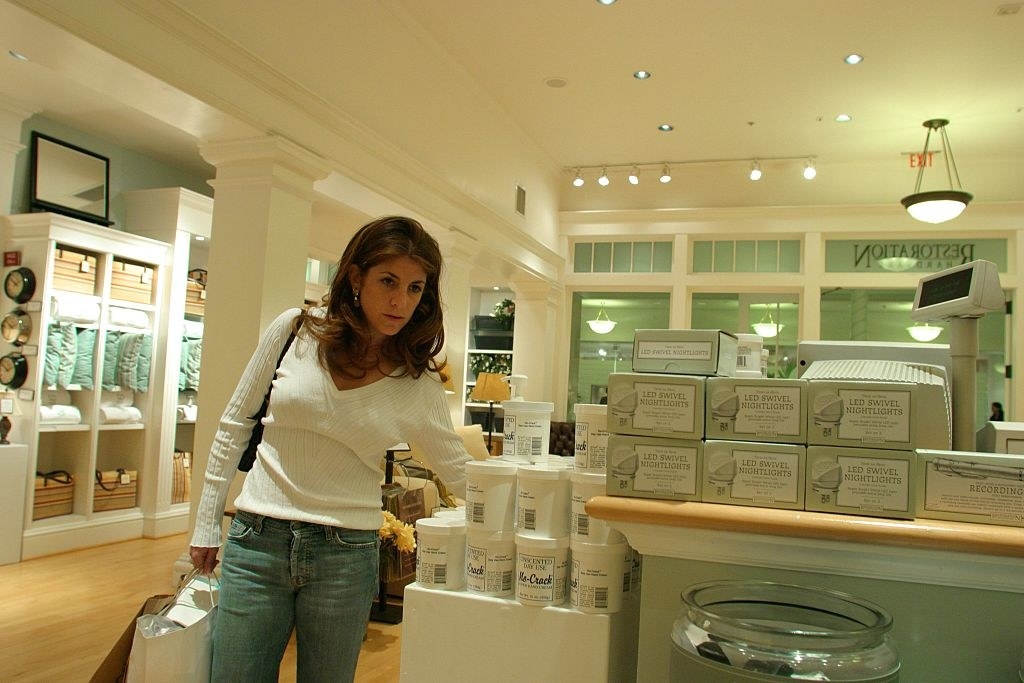 Jeff Greenberg / Universal Images Group via Getty
31.
TBS's delightful Dinner & A Movie:
Danny Pellegrino @DannyPellegrino

Remember when TBS did Dinner & A Movie where the hosts would cook & chat during airings of romcoms? Someone hire me to reboot it.

03:24 AM – 19 Feb 2022 Reply Retweet Favorite
Twitter: @DannyPellegrino
32.
Brandy's CoverGirl commercials: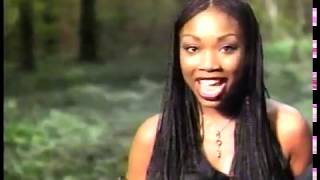 View this video on YouTube
Rewind Me/ youtube.com
33.

Columbia House, which everyone would order CDs from and then never pay for them:

Remember getting ripped off by Columbia House? from nostalgia
34.
Rebecca Romijn as the host of MTV's House of Style: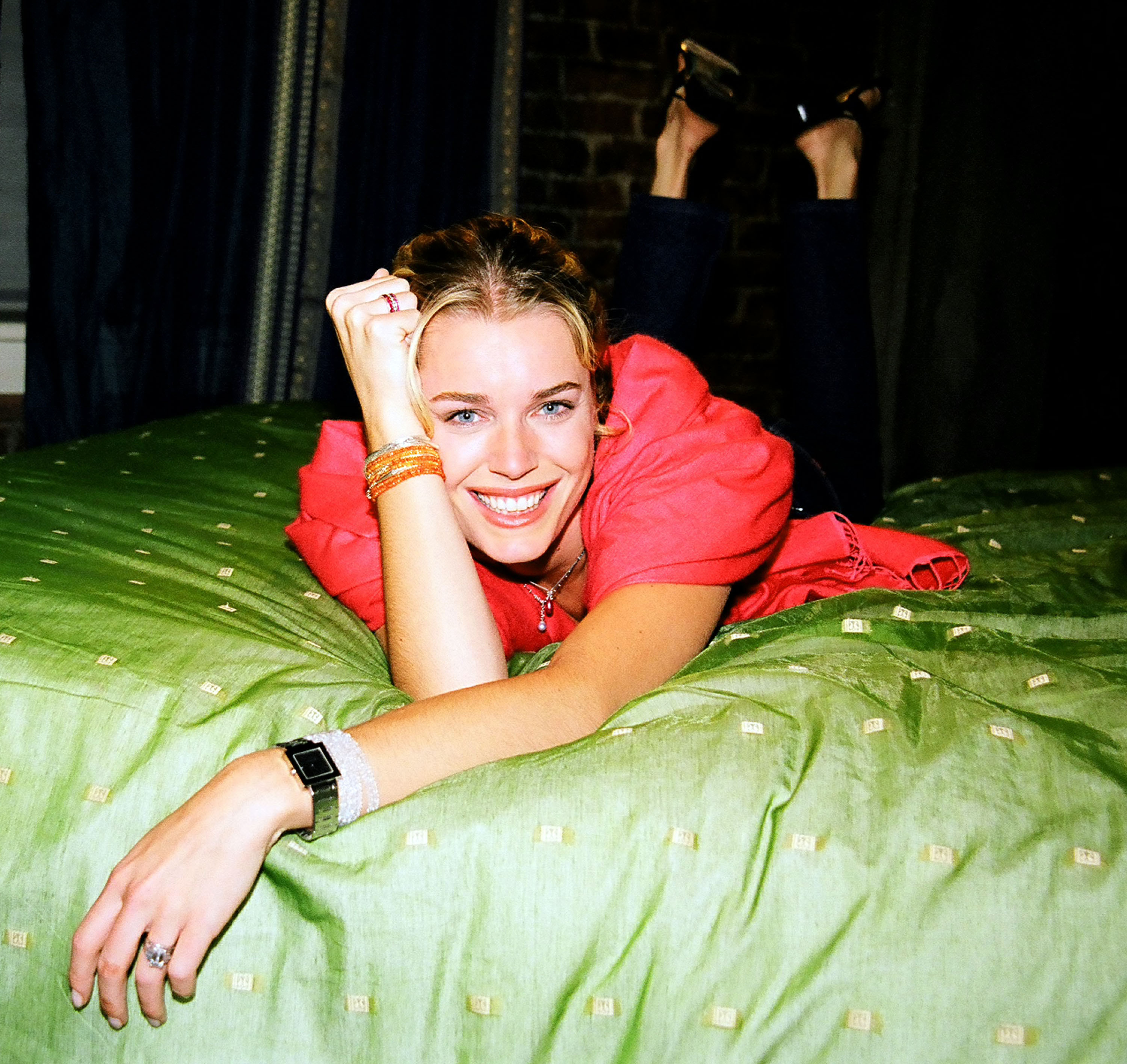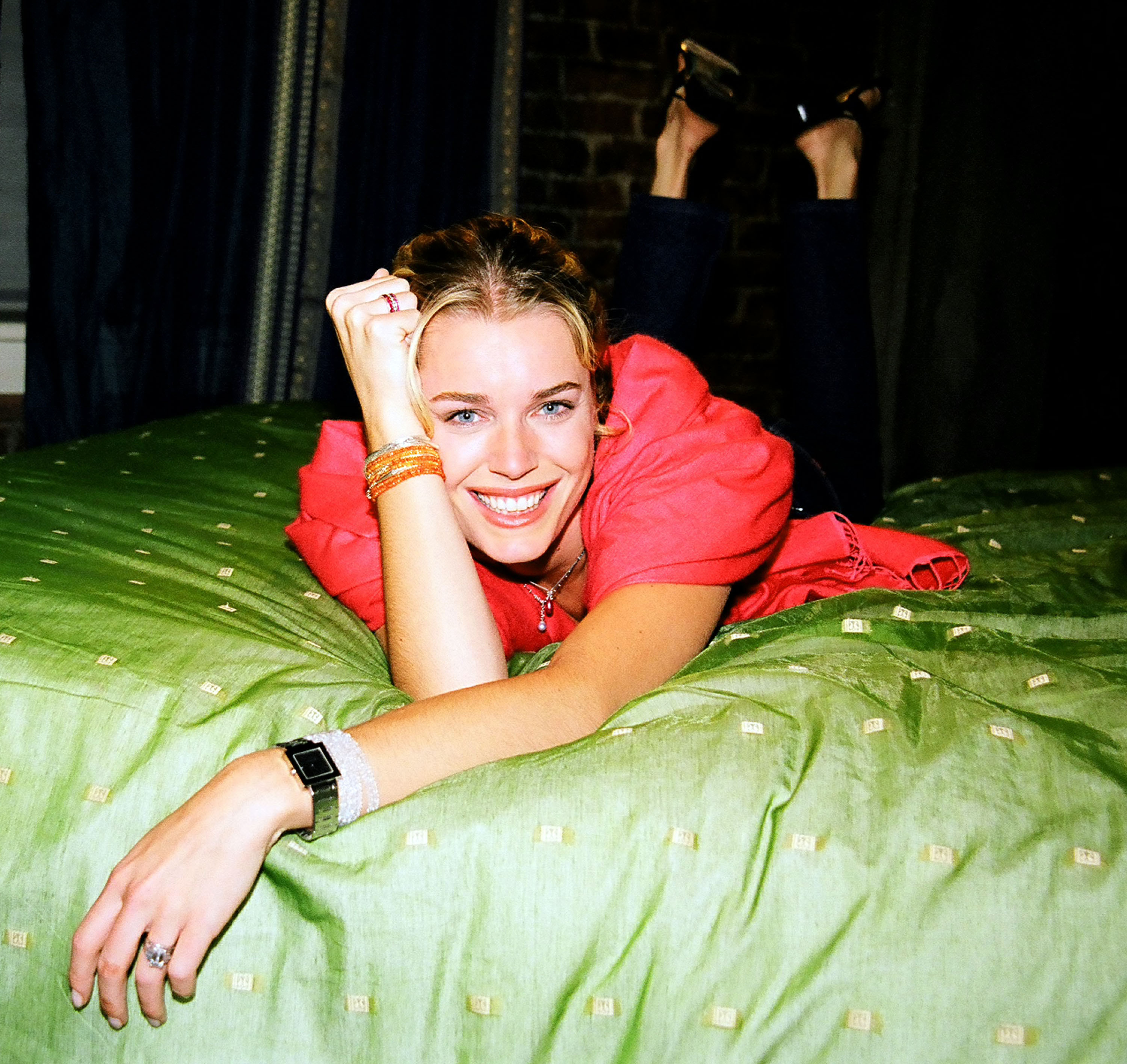 Jeff Kravitz / FilmMagic, Inc / Getty Images
35.
Dolly the sheep (the world's first cloned mammal):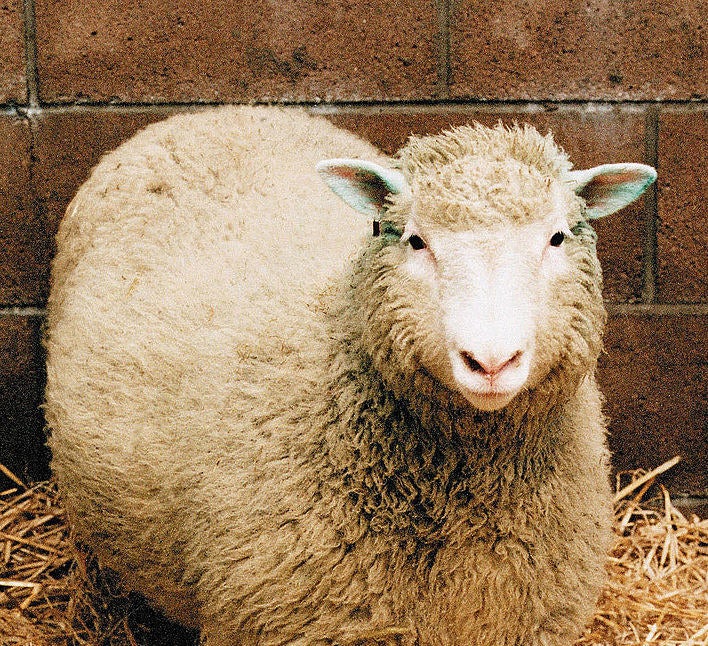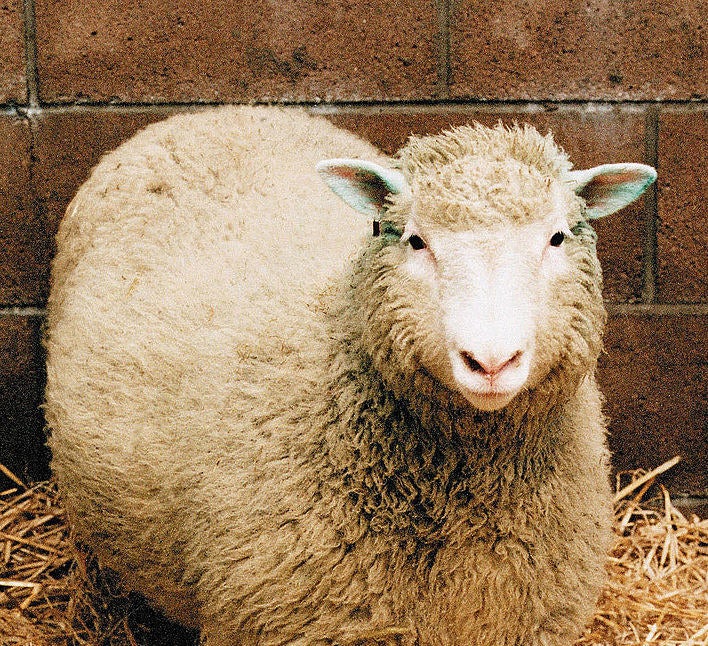 Getty Images
36.
Those :08 Min. workout videos: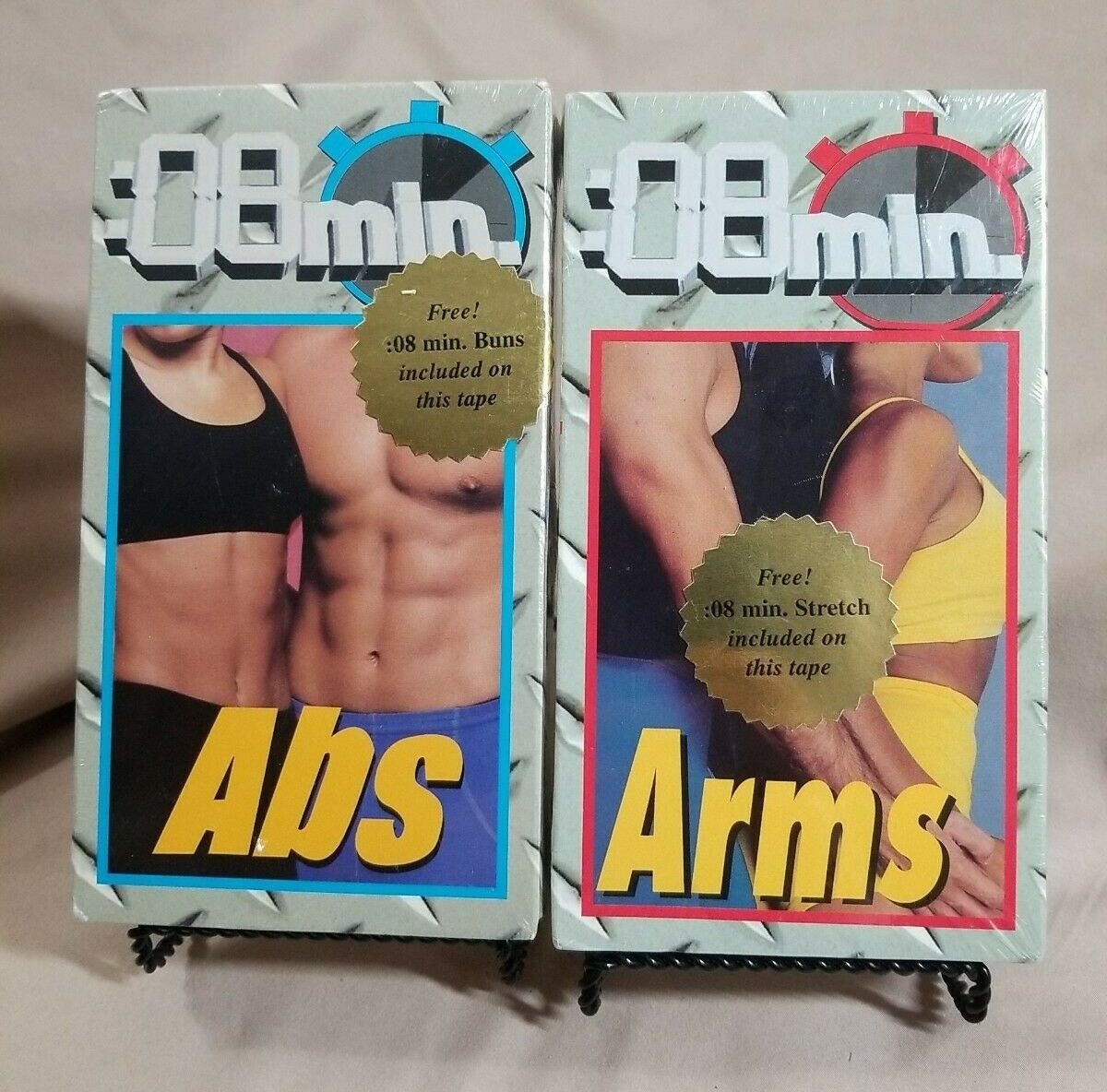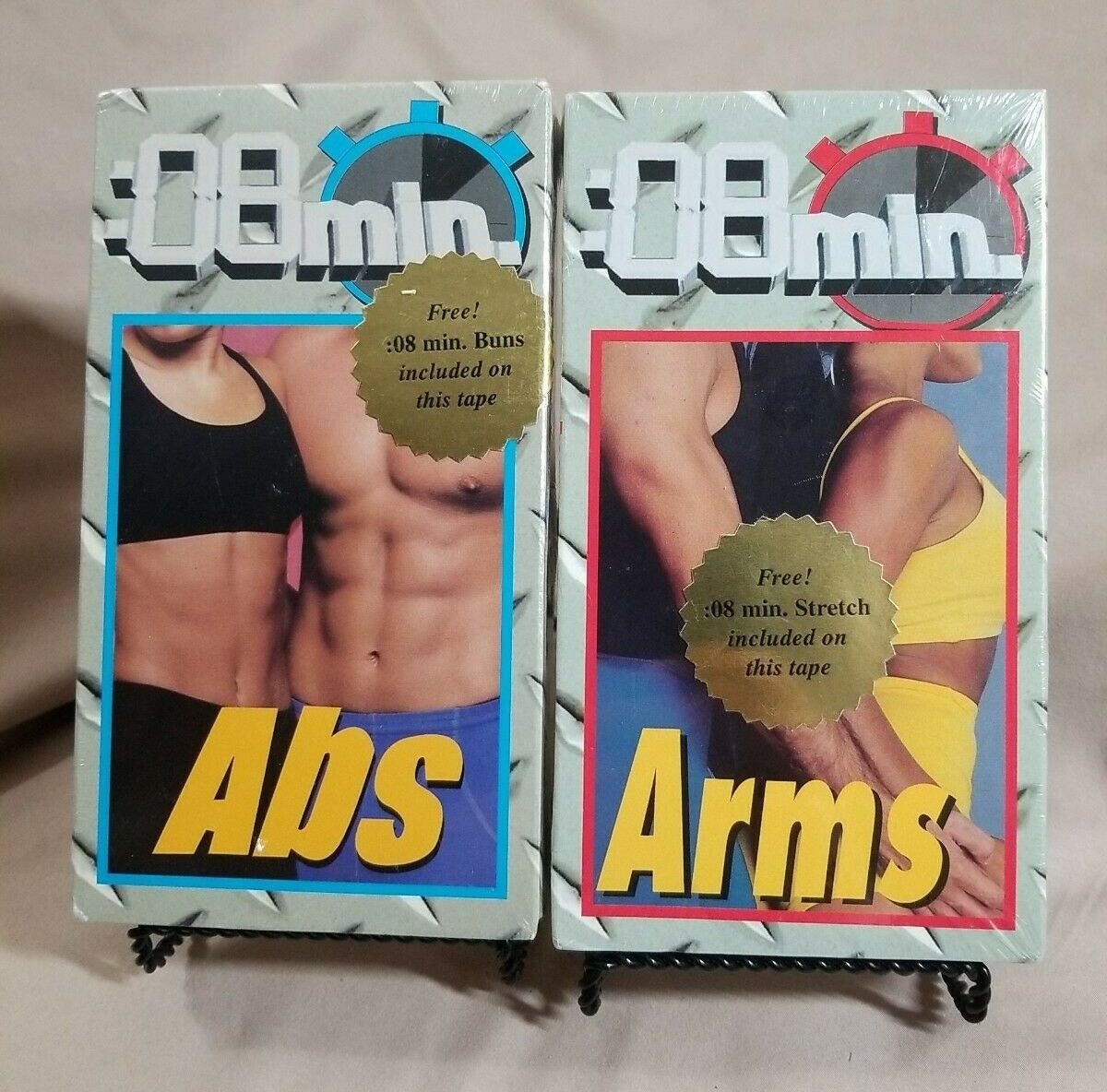 amazon.com
37.
The Blockbuster Entertainment Awards, which were a legit awards show: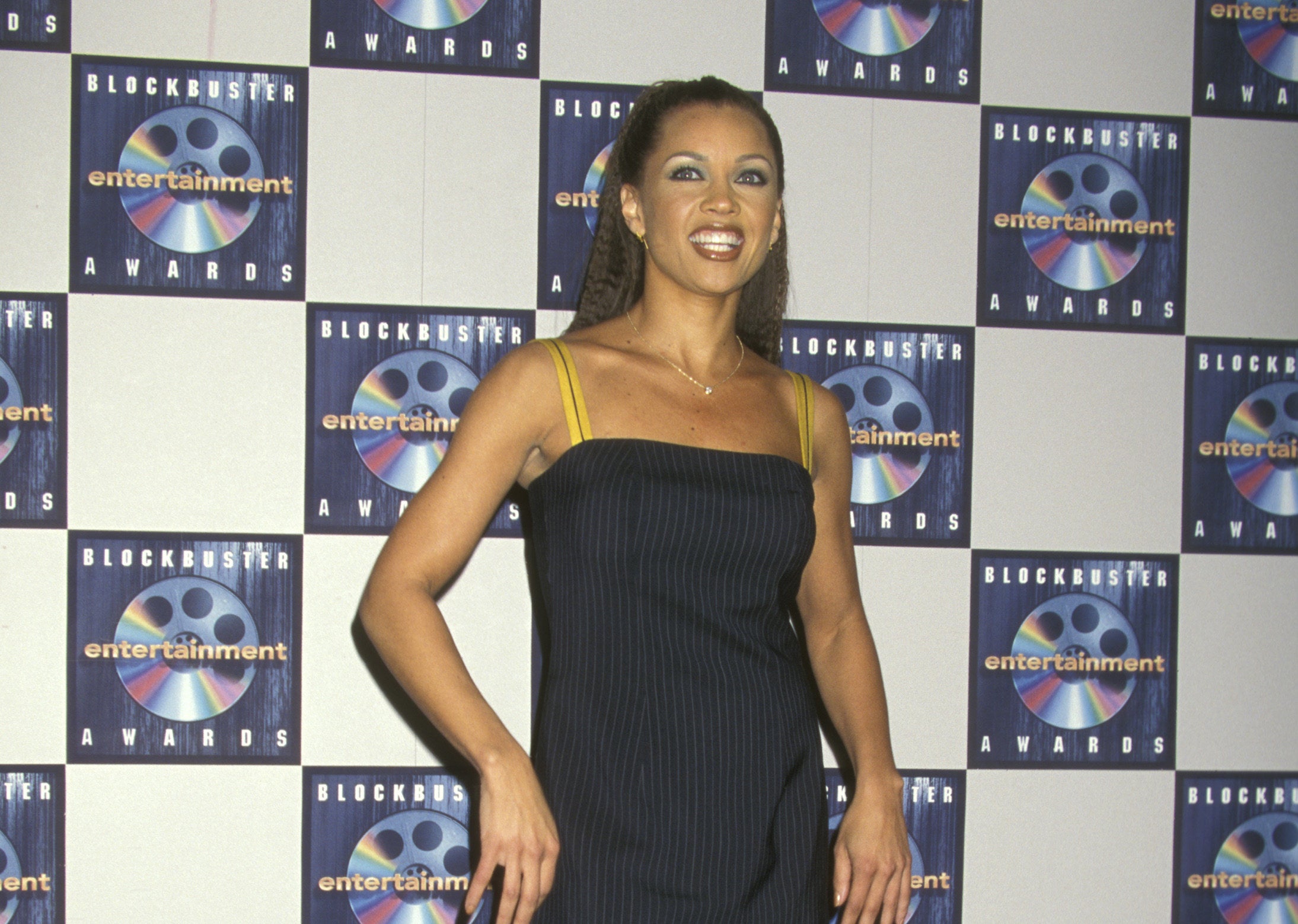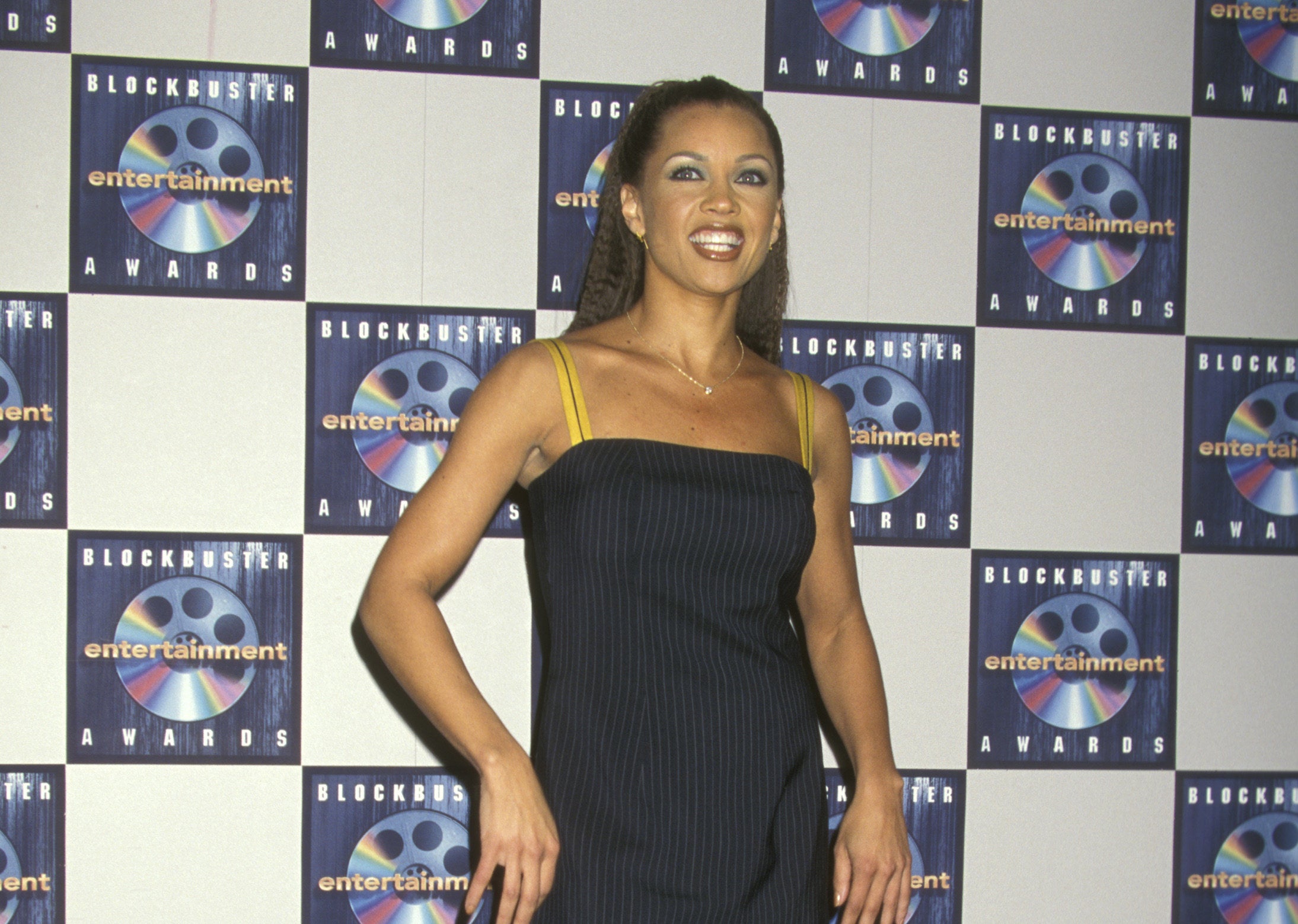 Ron Galella / Ron Galella Collection via Getty
38.
Real California Cheese commercials (that featured this logo):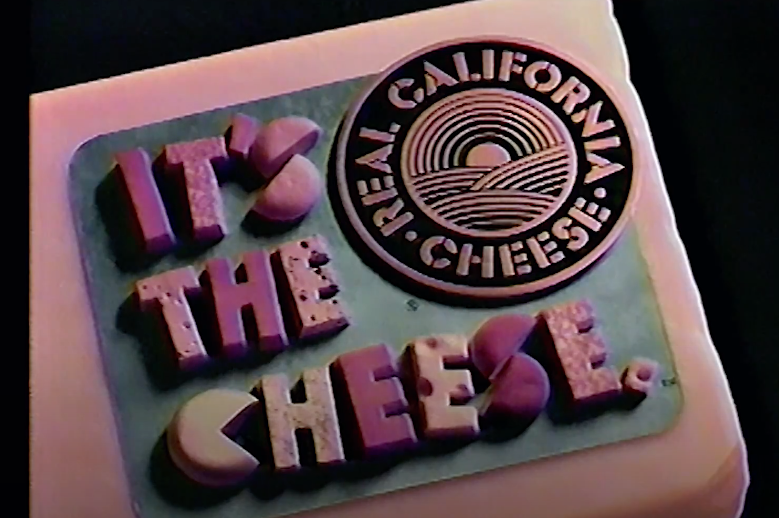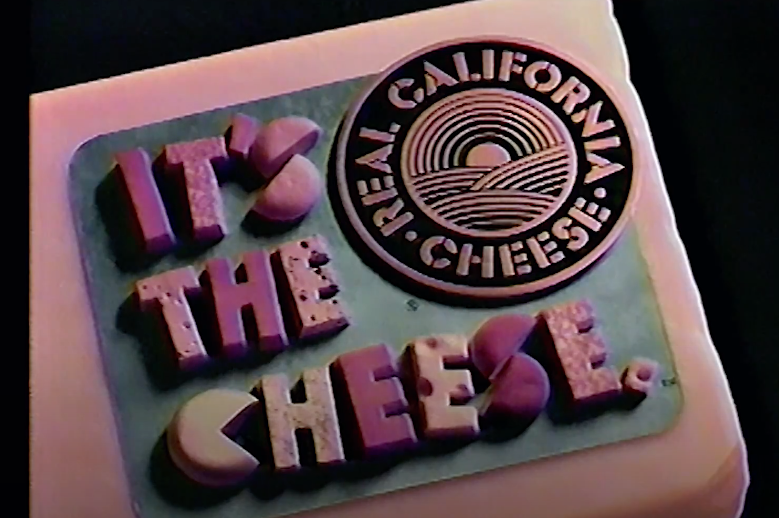 Daves Archives/ youtube.com
39.
The games Rosie O'Donnell would play with the audience on The Rosie O'Donnell Show: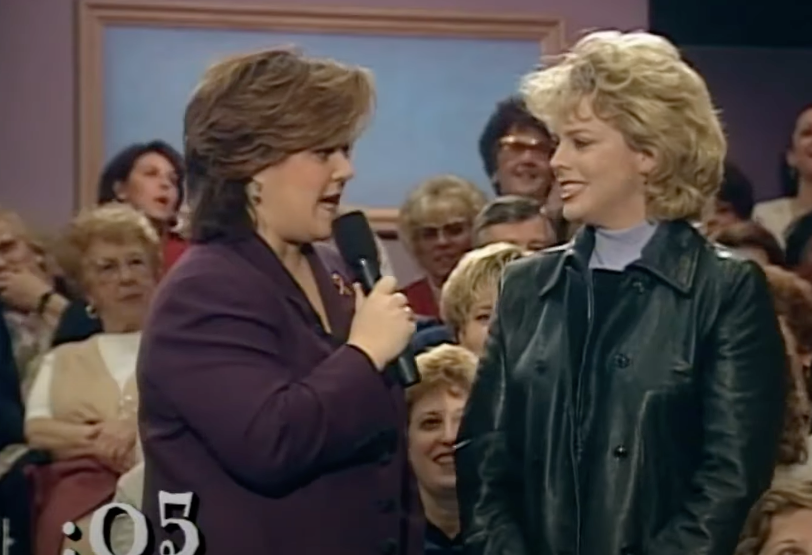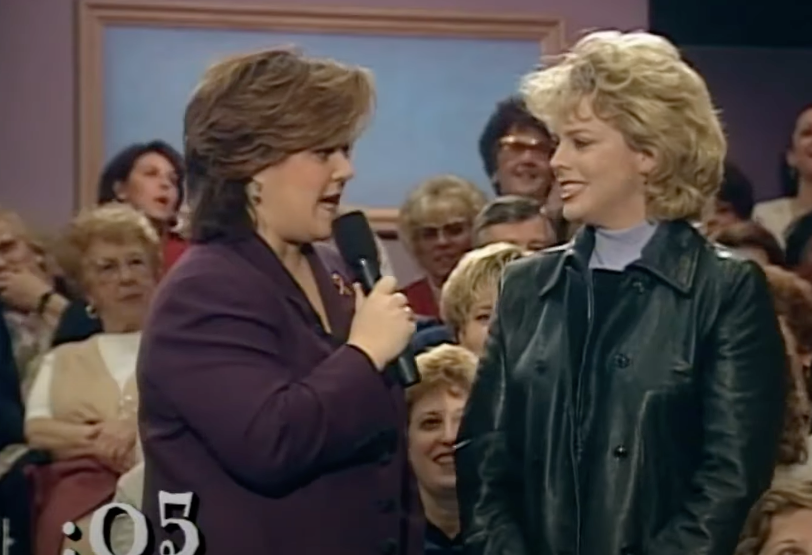 Rosie O'Donnell/ youtube.com
40.
Rosie's house band, John McD and the McDLT's: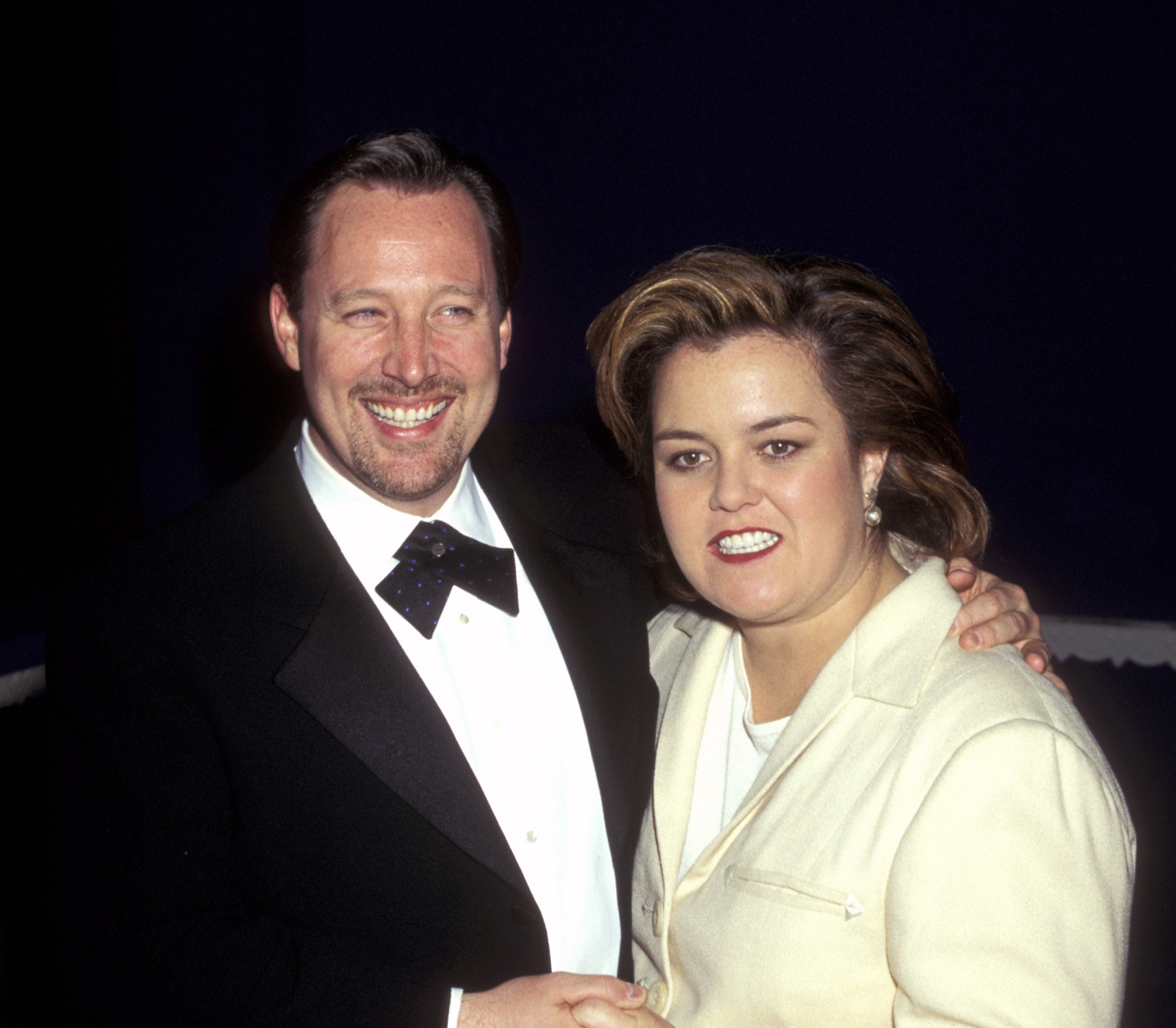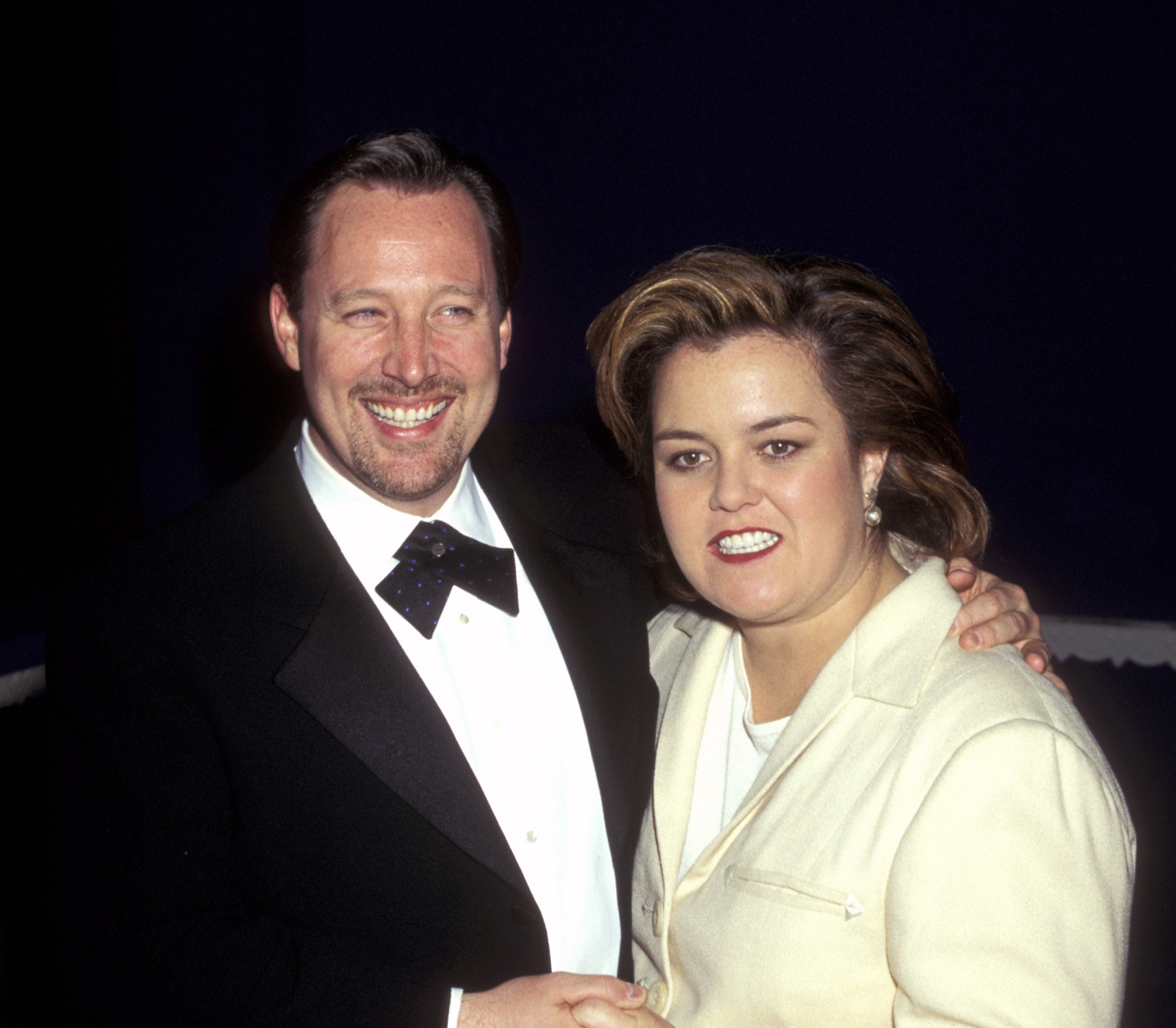 Ron Galella / Ron Galella Collection via Getty
41.
When record stores would arrange their singles and albums based on chart placement: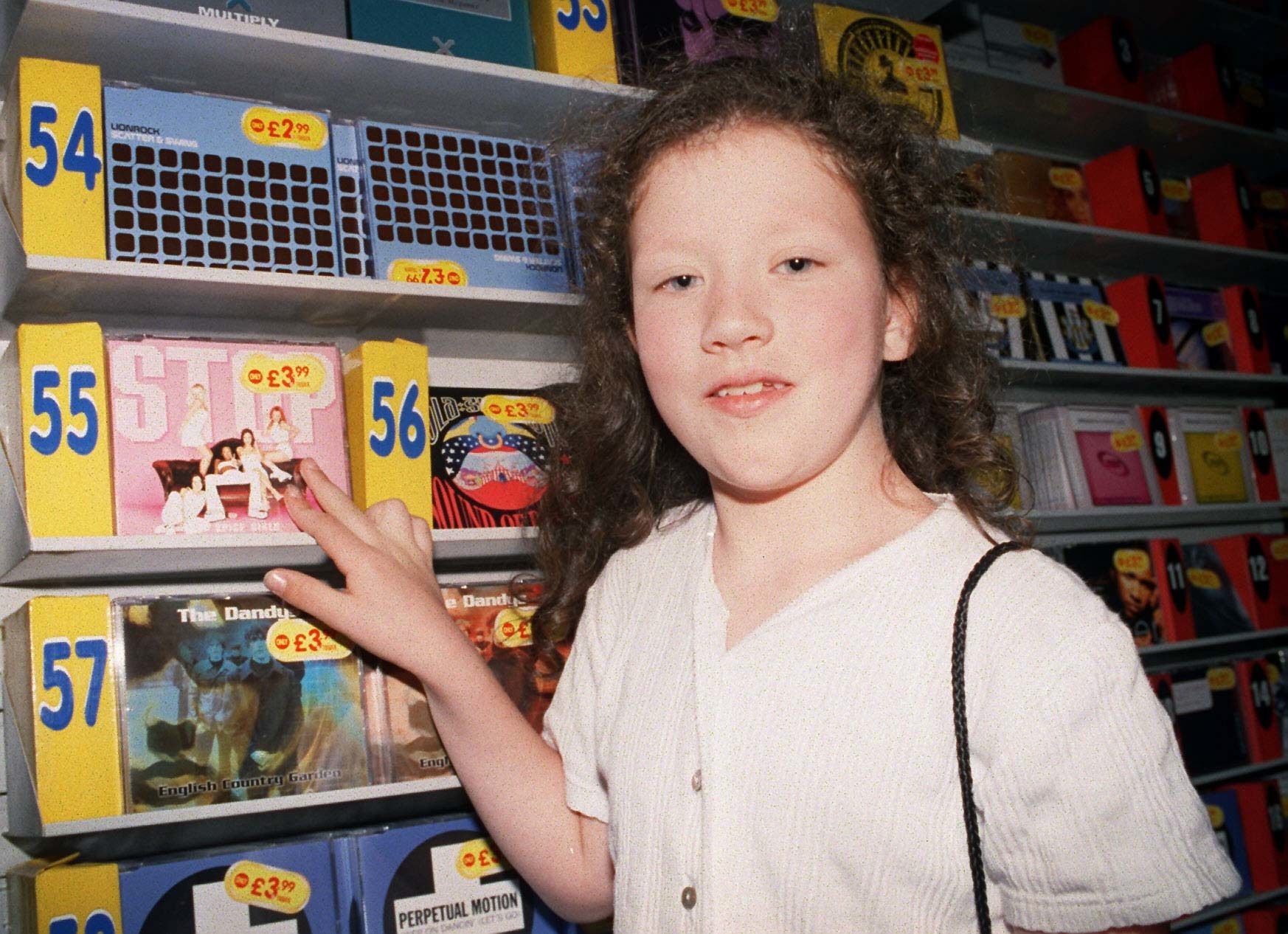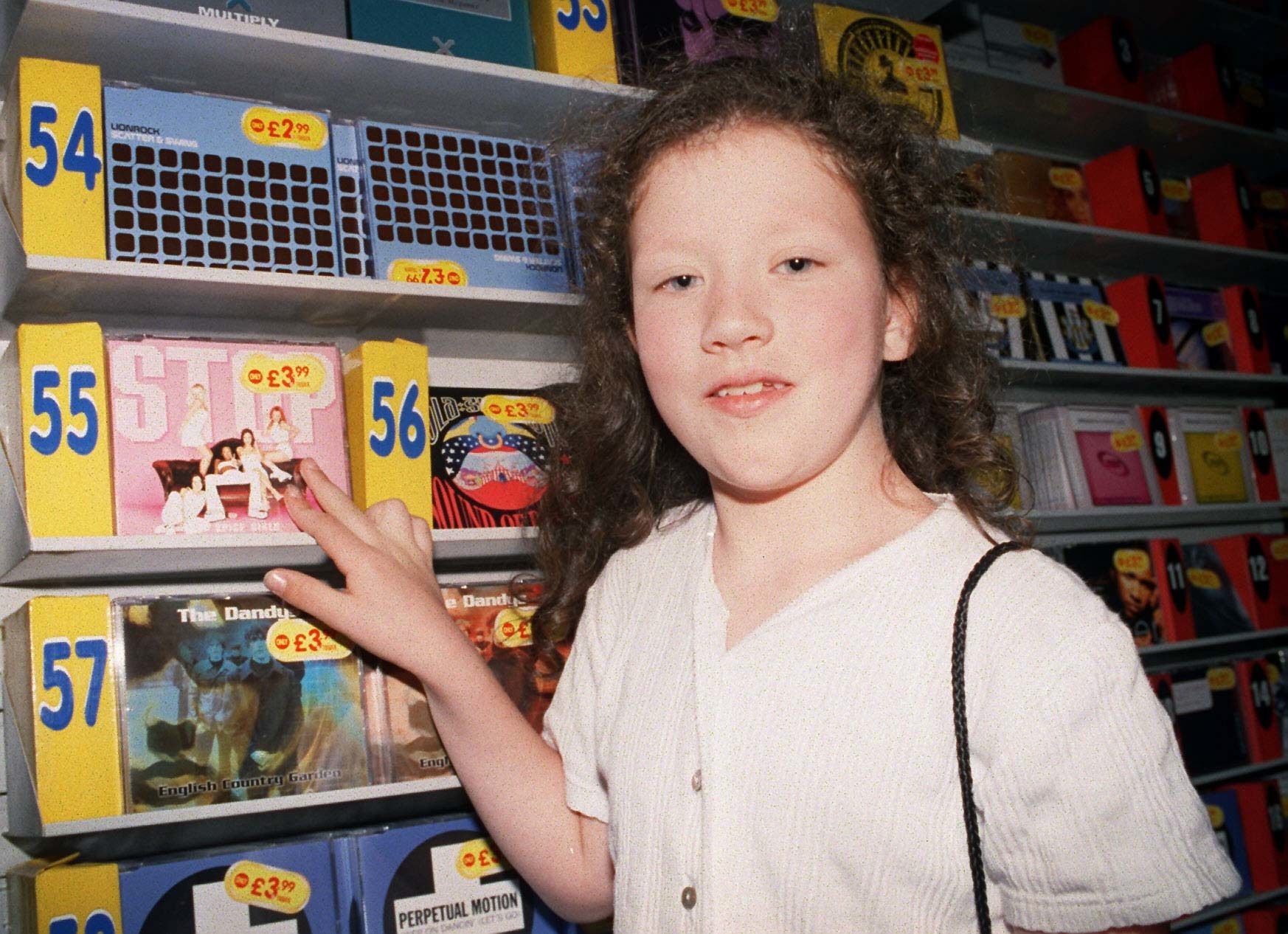 Andrew Stuart – Pa Images / Getty Images
42.
Sam Goody with its so-late-'80s store designs: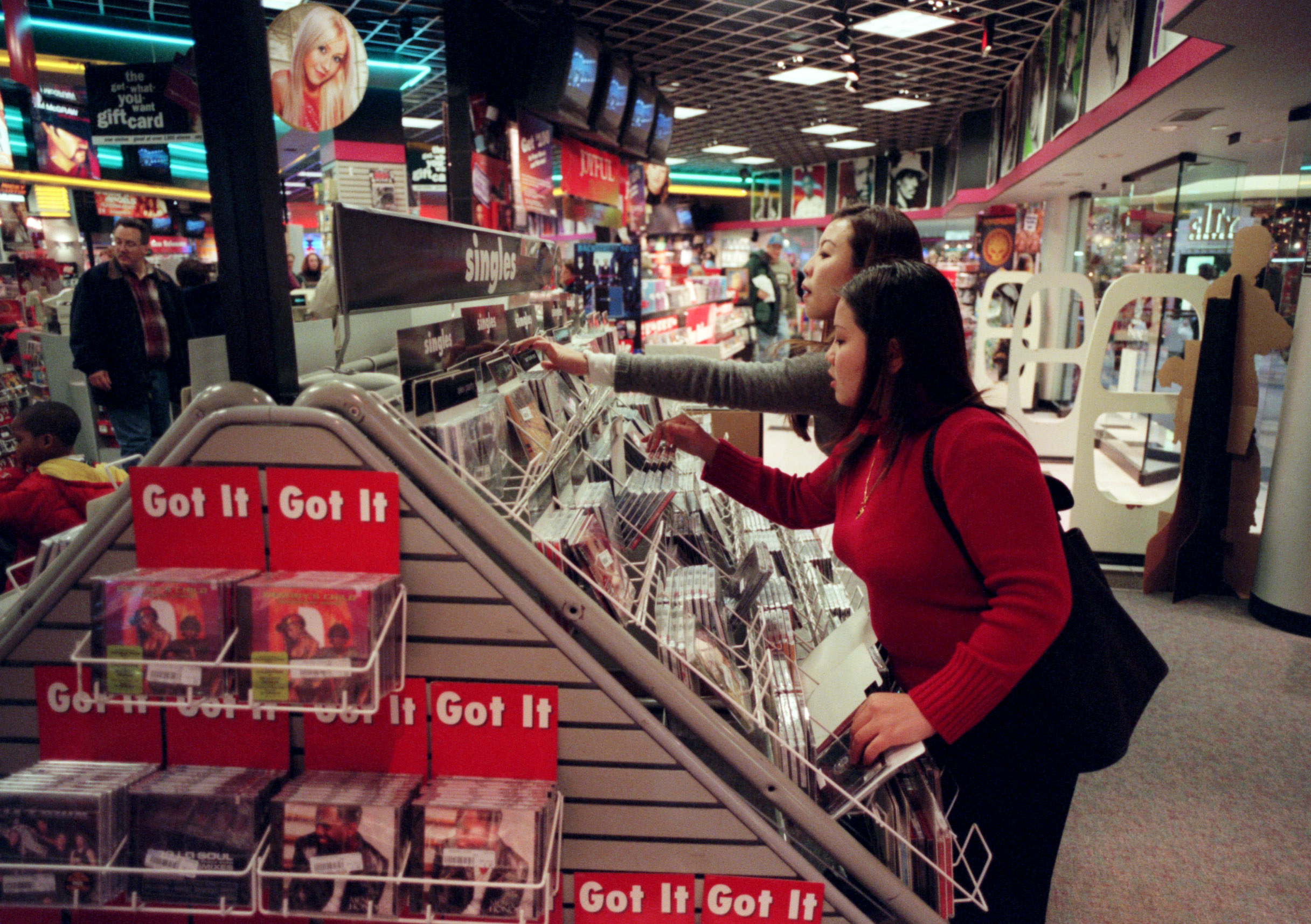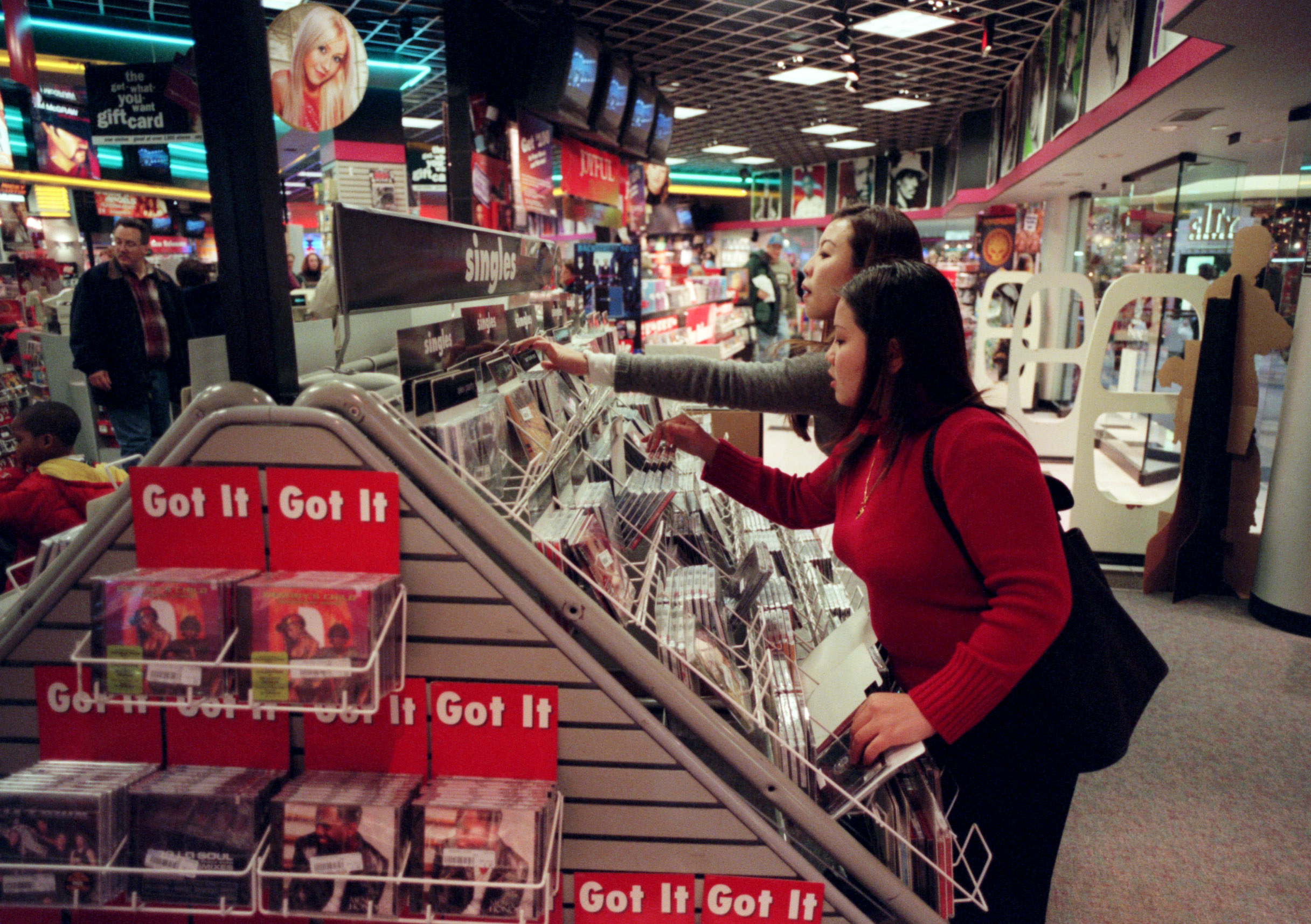 Star Tribune Via Getty Images / Getty Images
43.
Chuck E. Cheese's late '90s/early '00s makeover (where he was supposed to be some sort of skater):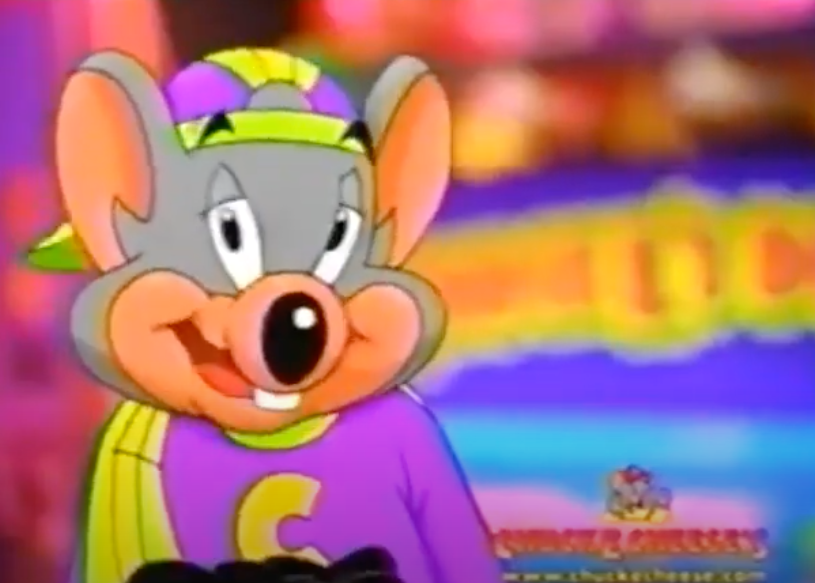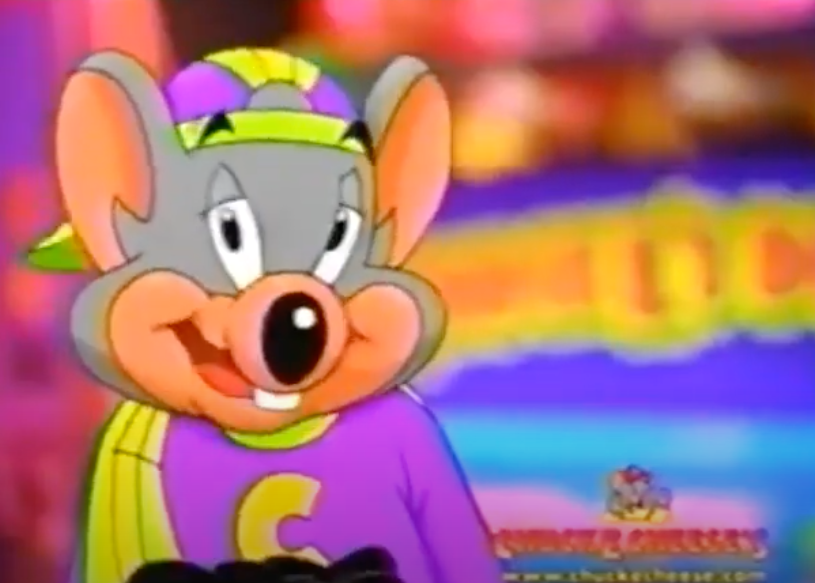 Prow's Channel/ Chuck E Cheese/ youtube.com
44.
The green carpet inside Chuck E. Cheese that you would crawl all over and was definitely much grosser than you realized: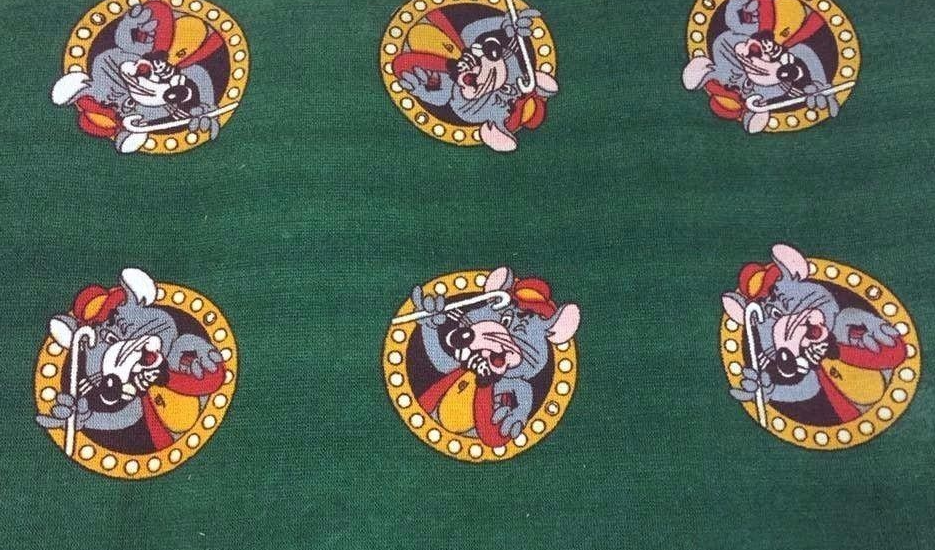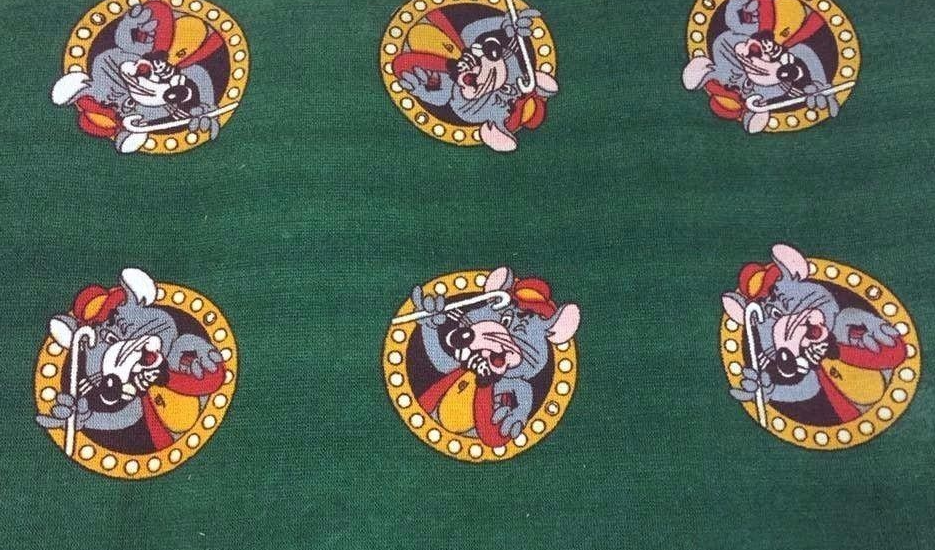 worthpoint.com
45.
And lastly, the Kidz Bop 2 commercial that played nonstop and ruined some of your favorite songs: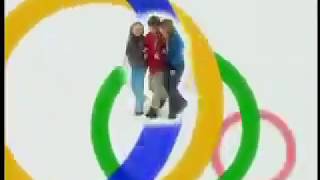 View this video on YouTube
KIDZ BOP/ youtube.com