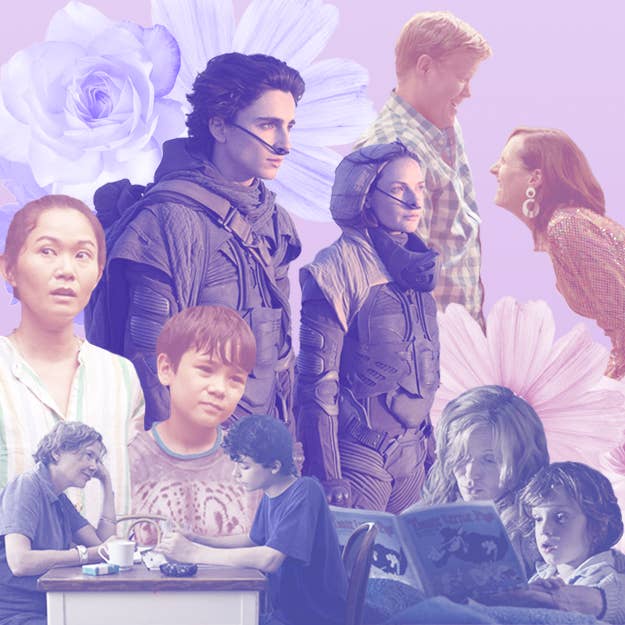 Alexa Fishman / BuzzFeed, Everett Collection: A24, IFC Midnight, Chiabella James / Warner Bros., Brian Burgoyne / Vertical Entertainment, FilmRise
We've got oodles of movies about mothers and daughters, fathers and daughters, and fathers and sons (the sports genre would be in crisis without them). But in honor of this Mother's Day, I would like to celebrate a rarer and overlooked genre onscreen: mothers and sons.
The mother-son bond is a sacred one and, I would argue, the most interesting of the parent-child combinations. After all, what even is a stereotypical mother-son activity? Cooking? Playing catch? Escaping an assassination attempt on the back of a sandworm? The dynamic of a son and his mom defies expectations, which is why its portrayals in film are so varied and complex.
I've combed through the annals to find 47 onscreen duos from across genres, time periods, and family dynamics. We've got divorced moms, single moms, married moms, and a mom living with a cat possessed by the spirit of her dead husband. We've got loving sons, precocious sons, rebellious sons, and sons who happen to be the Antichrist.
So after you've gone to brunch, opened gifts, and promised you'll call each other more often, why not settle on the couch with one of these films? Happy Mother's Day!
1.
20th Century Women (2016)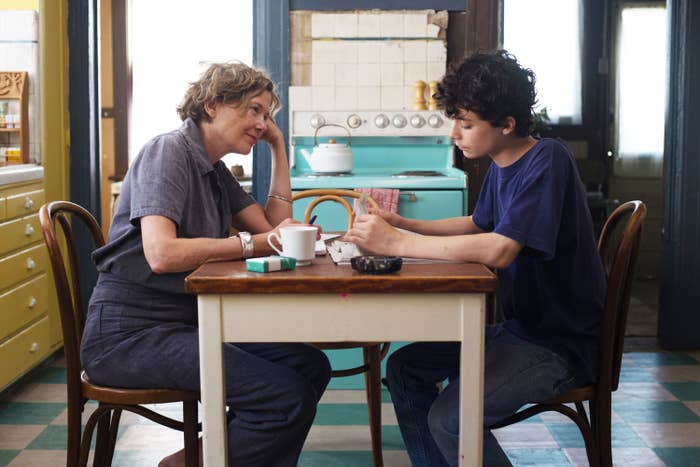 A24 / Courtesy Everett Collection
As the old saying goes, it takes a village to raise a child, and Dorothea (Annette Bening) has certainly taken the adage to heart. A single mom to the teenage Jamie (Lucas Jade Zumann), she's recruited a whole cast of characters to co-mother with her in this semi-autobiographical Mike Mills film. We've got Abbie (Greta Gerwig), the punk rock-loving renter who lives upstairs; William (Billy Crudup), the mechanic-carpenter working around the house; and of course, Julie (Elle Fanning), Jamie's dead-faced high school crush. If these are the moms you get, then I'd definitely say that four is better than one.
Watch it on Hulu.
2.
American Gangster (2007)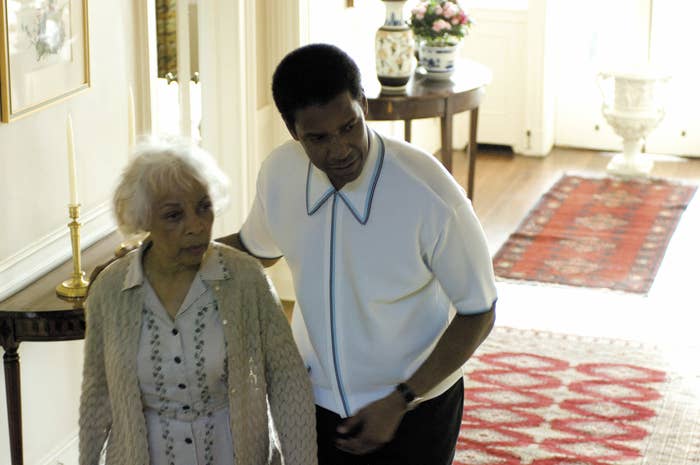 Universal / Courtesy Everett Collection
A quick pro-con list for having a son who is a drug-selling kingpin. Pro: He will buy you a mansion. Con: The money will come from heroin, bribes, murder, and other generally unsavory behaviors. Pioneering Black actor Ruby Dee finally landed her Oscar nomination for playing the mother of Harlem crime lord Frank Lucas (Denzel Washington). And while this film does not necessarily feature a mother-son relationship to model your own after, it does feature Dee doing some of her best work (including slapping Washington across the face for lying to her).
Watch it on Peacock.
3.
The Babadook (2014)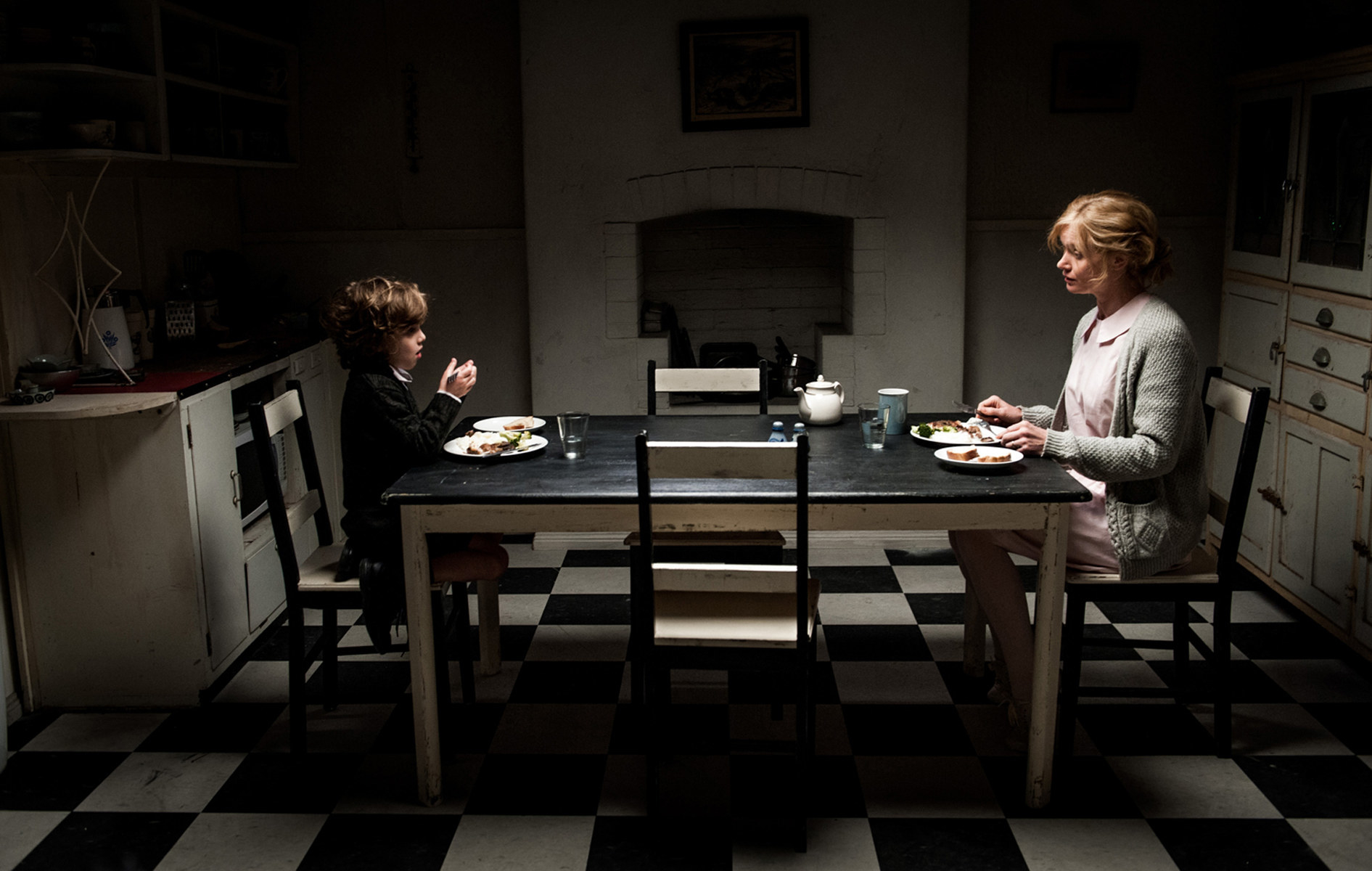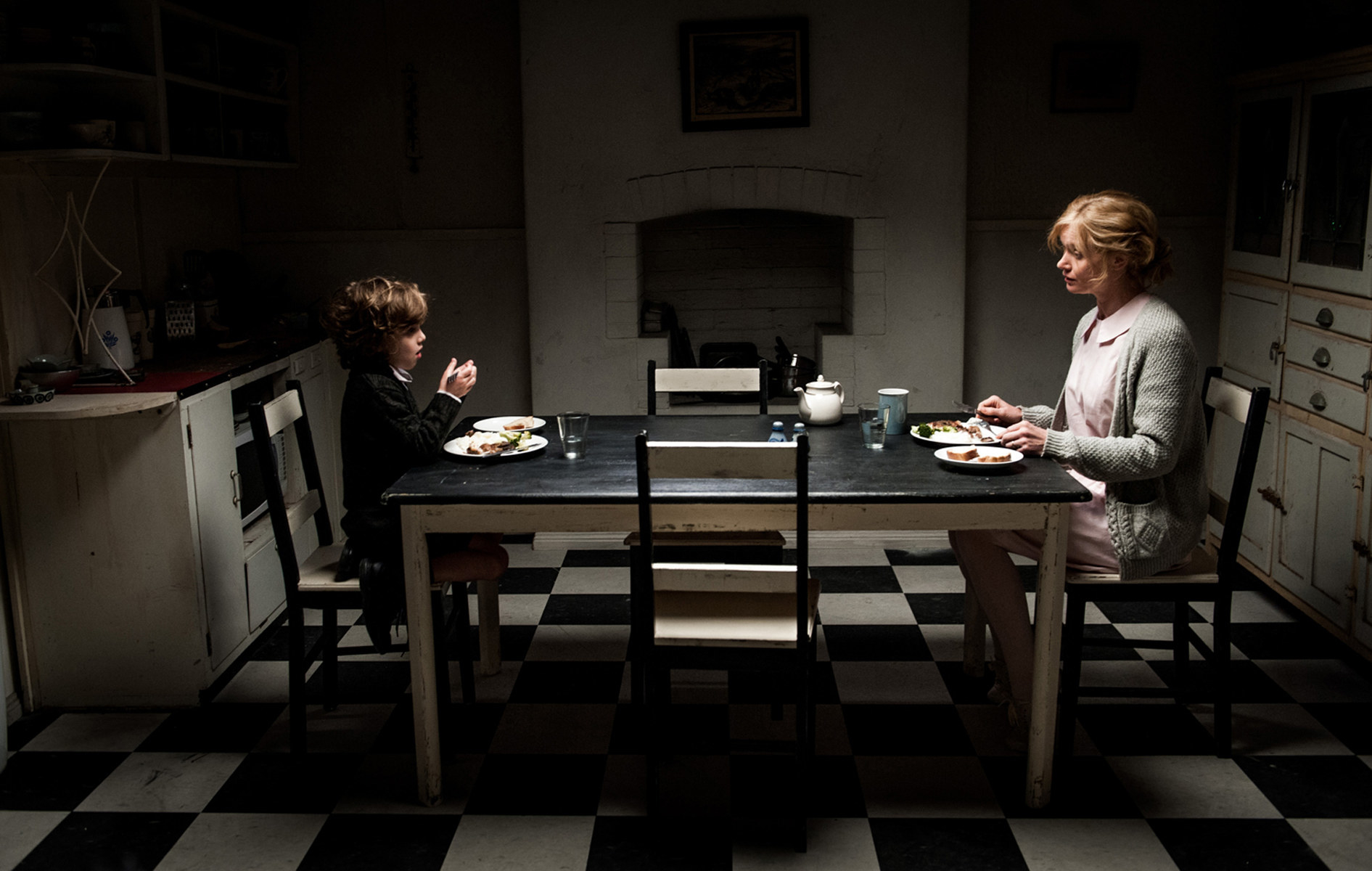 IFC Midnight / Courtesy Everett Collection
We love a mother who is willing to fight for her son, even if the thing you're fighting turns out to be a bogeyman/queer icon wearing a top hat. In this Australian prestige horror film (which is way better than Scream, if you ask Jenna Ortega in Scream 5), Amelia (Essie Davis) becomes concerned when her son Sam (Noah Wiseman) starts making weapons to confront a monster from a picture book. As it goes in horror films, though, the monster is indeed real, and so, Mom of the Year has got to take him on, Abraham Lincoln stovepipe and all.
Watch it on Prime Video.
4.
Back to the Future (1985)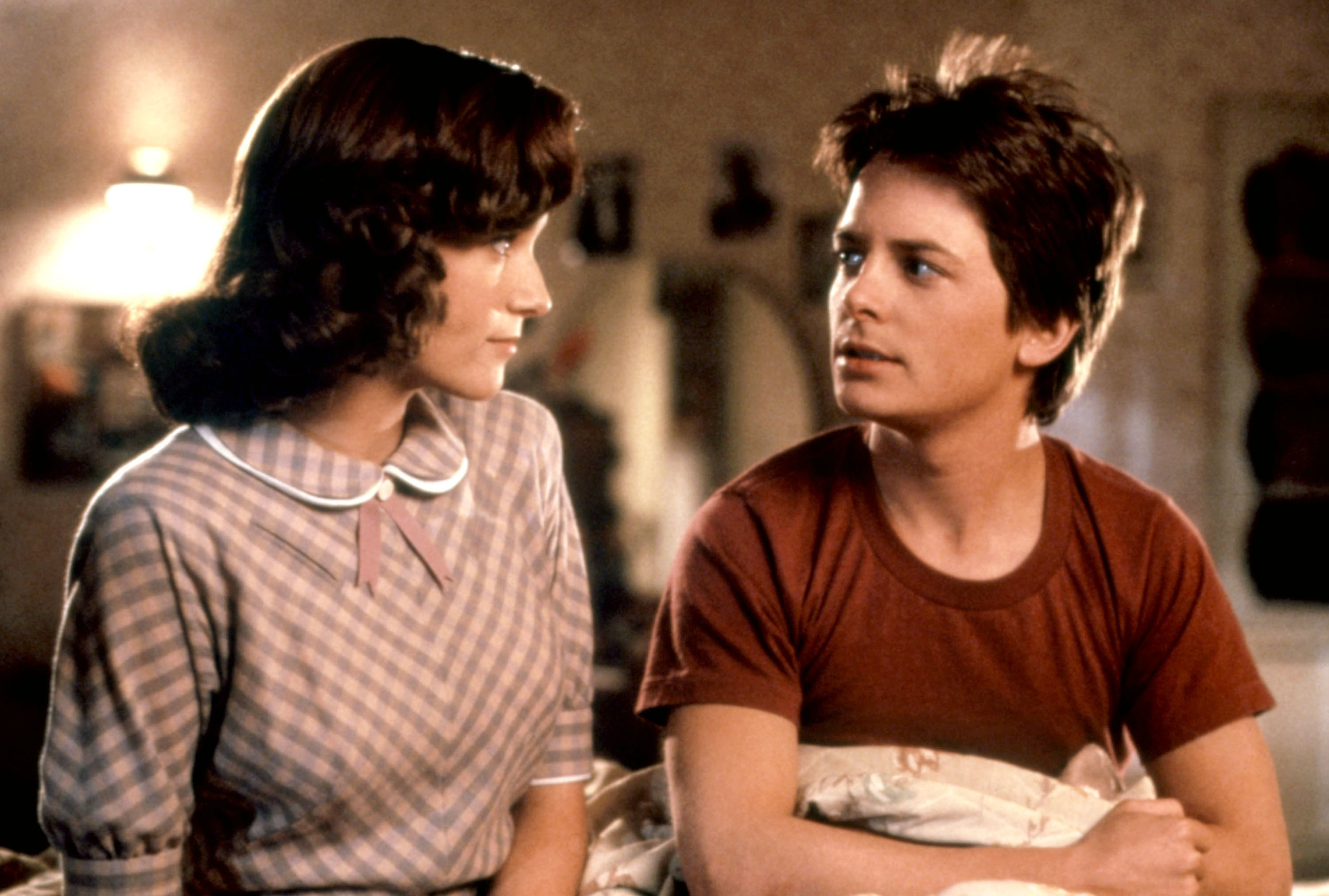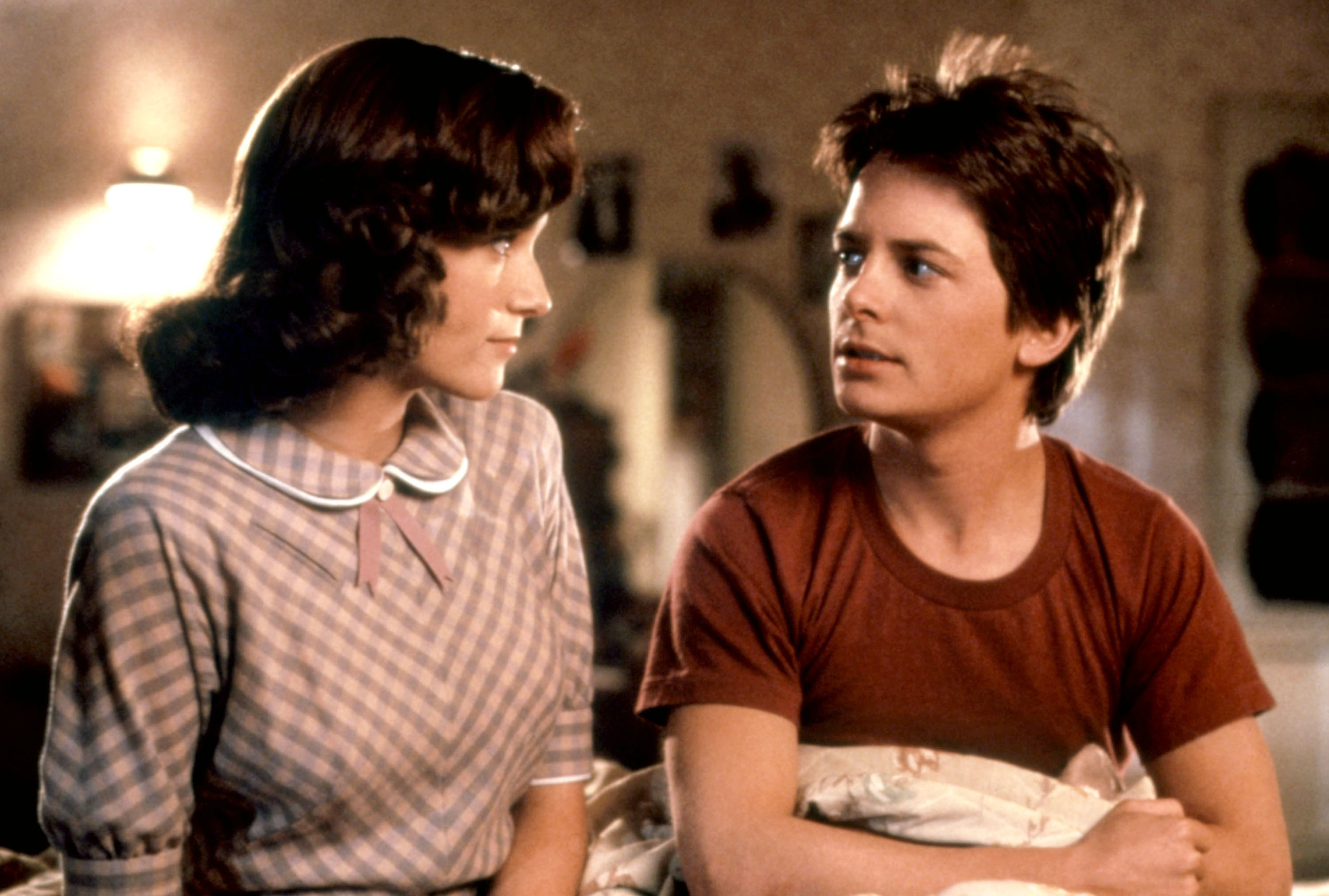 Universal / Courtesy Everett Collection
Would you have been friends with your mom in high school? An excellent question, and one that is tackled in the '80s classic Back to the Future. Marty McFly (Michael J. Fox) goes back in time and meets his parents as they gear up for a high school dance. The past version of his mom does try to make out with him, which is a bit awkward, but in the end, Marty helps her fall in love with his father (awwwww). Maybe a rough one to watch sitting next to your mom, but a romp nonetheless.
Rent it on Prime Video.
5.
Bao (2018)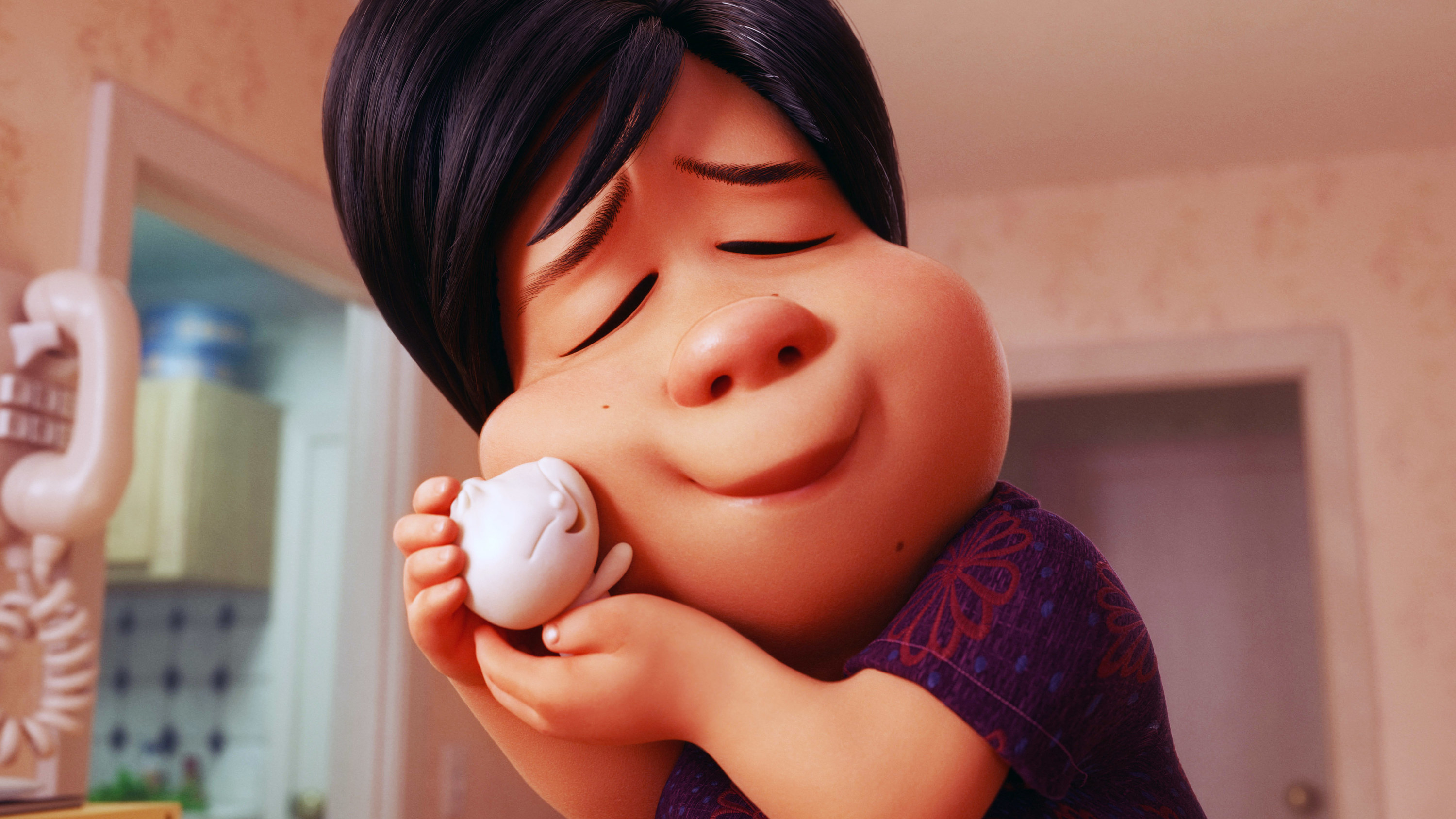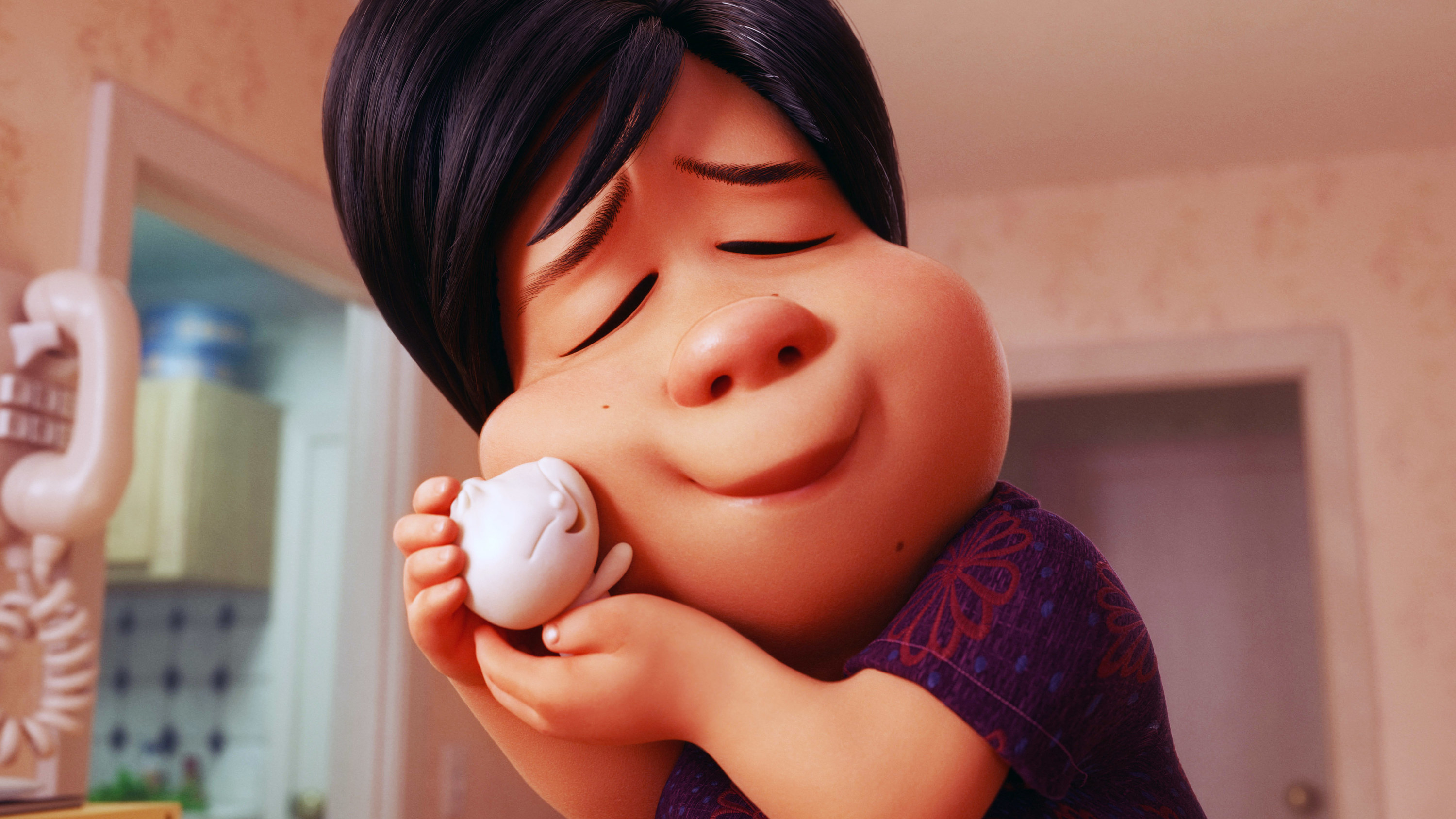 Walt Disney / Pixar / Courtesy Everett Collection
Sometimes your son is a real boy. Sometimes your son is a dumpling who starts out cute and then grows a little mustache and gets rebellious, and so you have to eat him. While I don't often include short films in my lists, this Oscar winner is too good to pass up. The perfect snapshot of what it's like to grow up and watch your child become their own person. This is also directed by Domee Shi, who just directed another delightful tale about a mother-child relationship, Turning Red, but alas, that does not qualify here because girls.
Watch it on Disney+.
6.
Belfast (2021)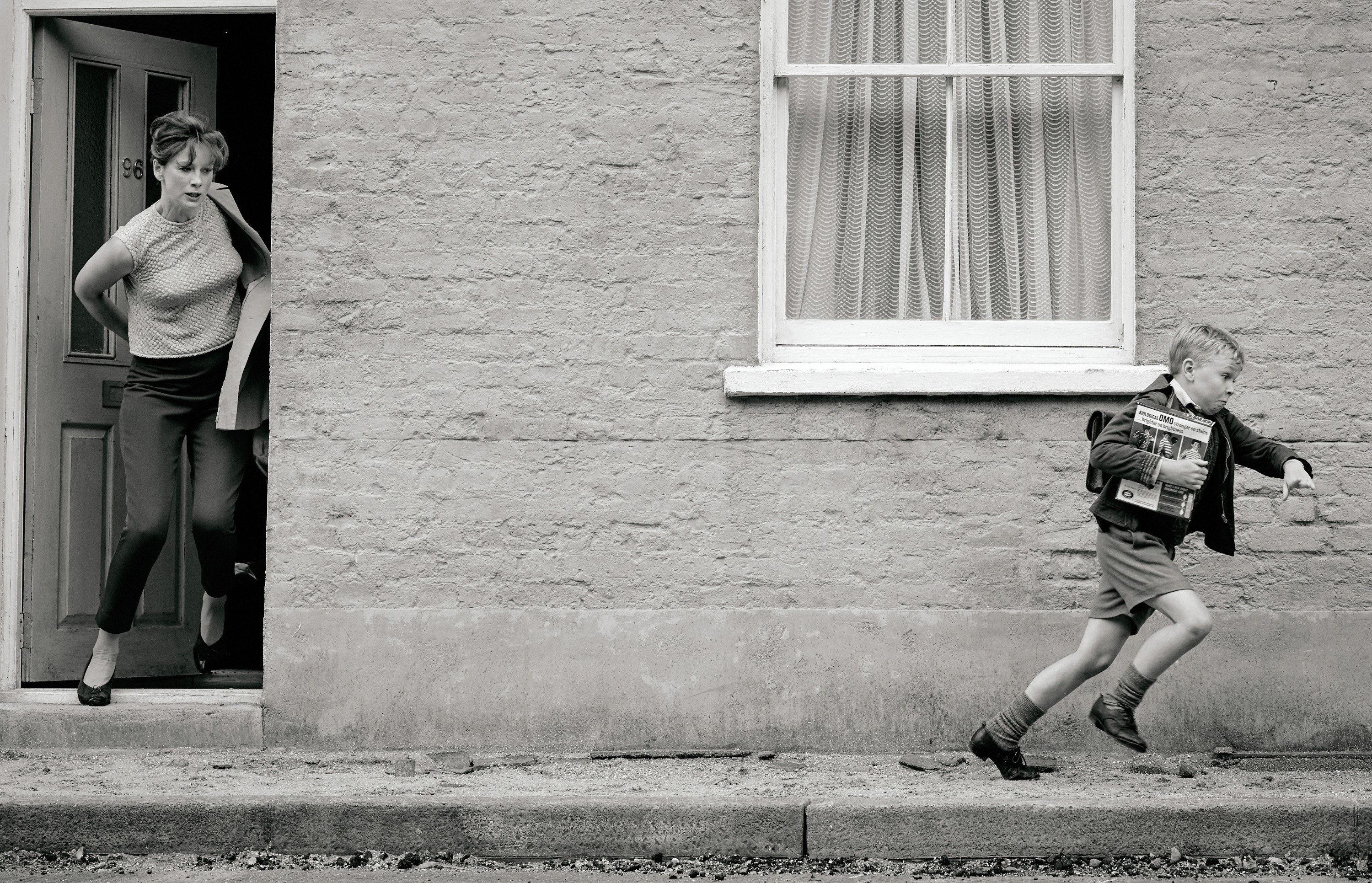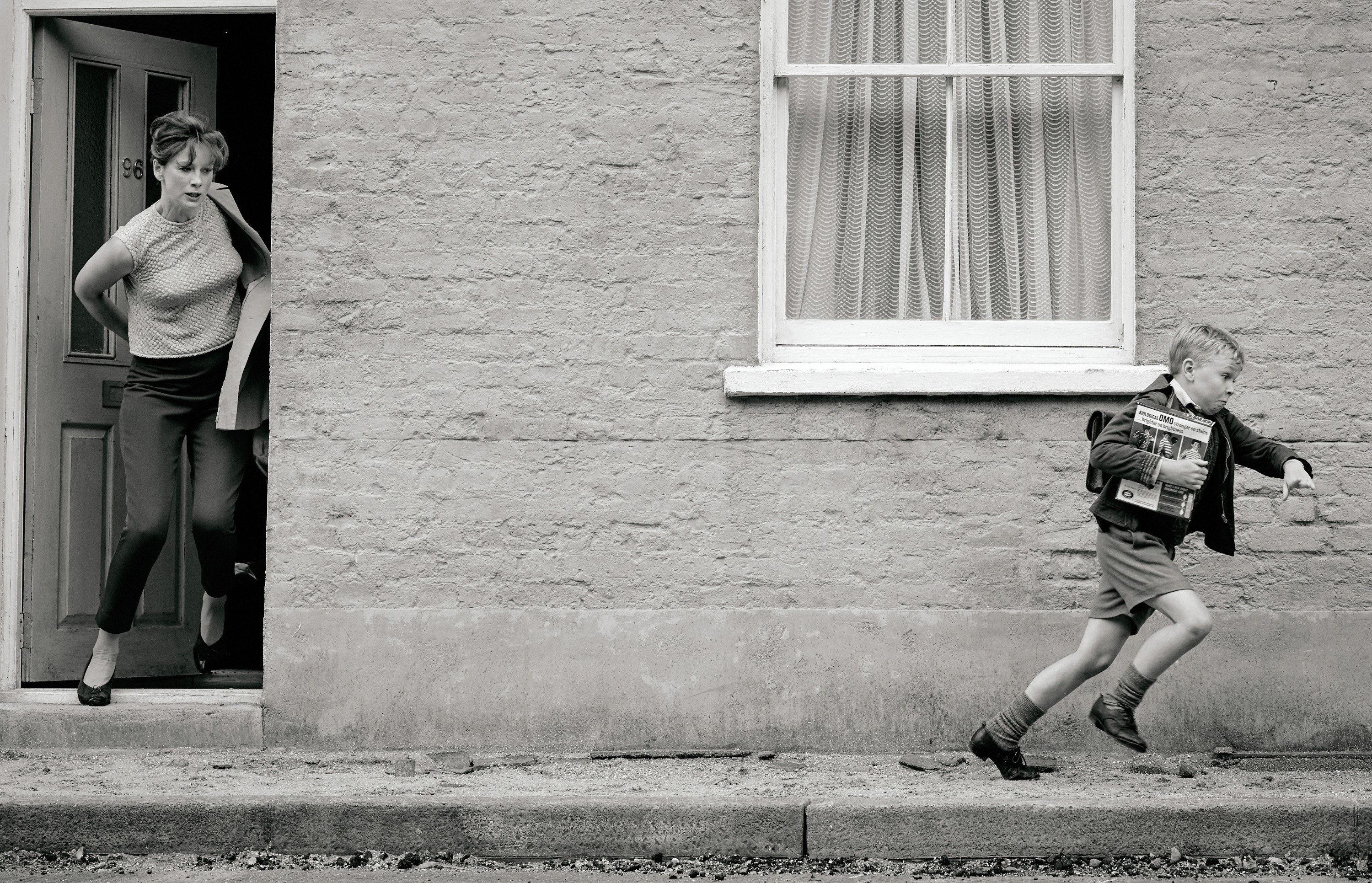 Rob Youngson/Focus Features/Courtesy Everett Collection
No one has ever had hotter parents than Buddy (Jude Hill), which is a real tribute to Kenneth Branagh's real-life parents, the inspiration for the black-and-white Irish drama. Caitríona Balfe and Jamie Dornan as mom and dad? Oof. Balfe should have been nominated for an Oscar for her portrayal of the hottest mom to the cutest boy in all the land. She's chasing him through the streets, telling him not to steal, and protesting him from angry mobs. What more could you ask for?
Rent it on Prime Video.
7.
Ben Is Back (2018)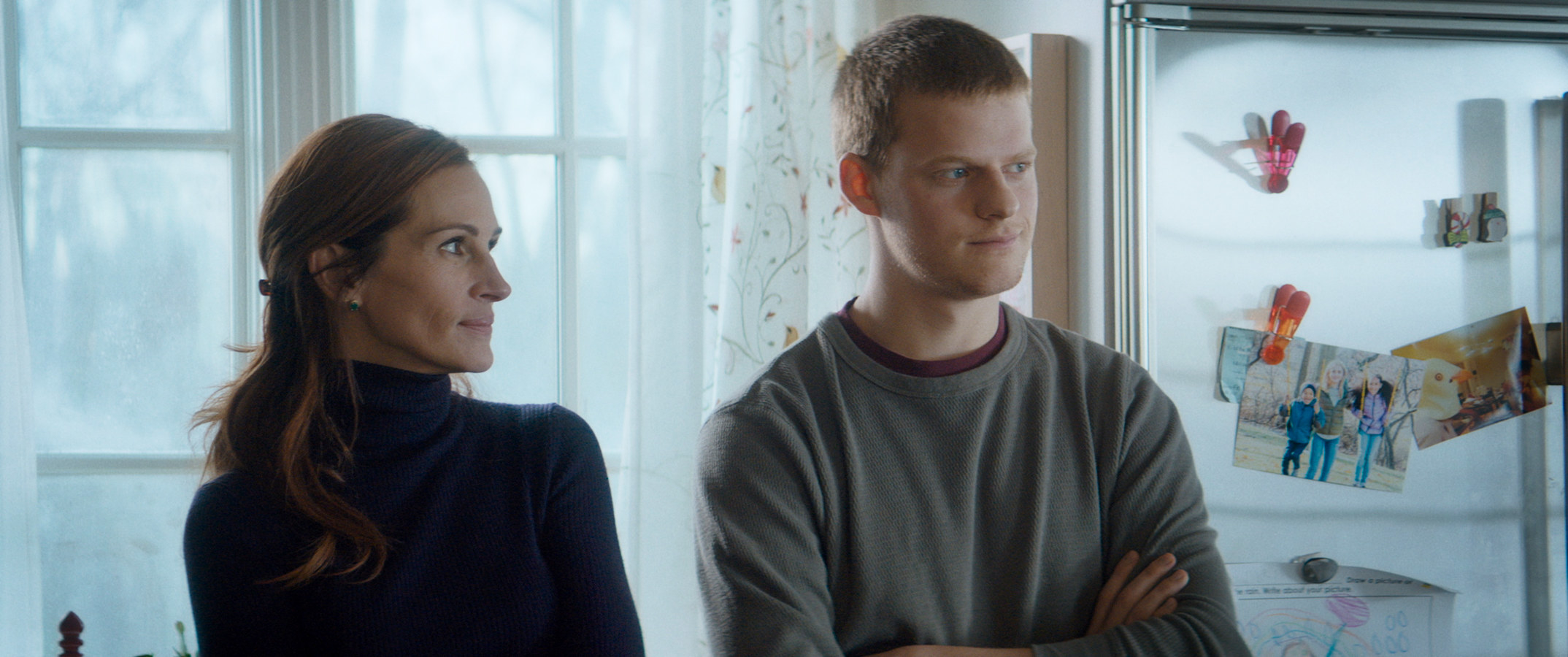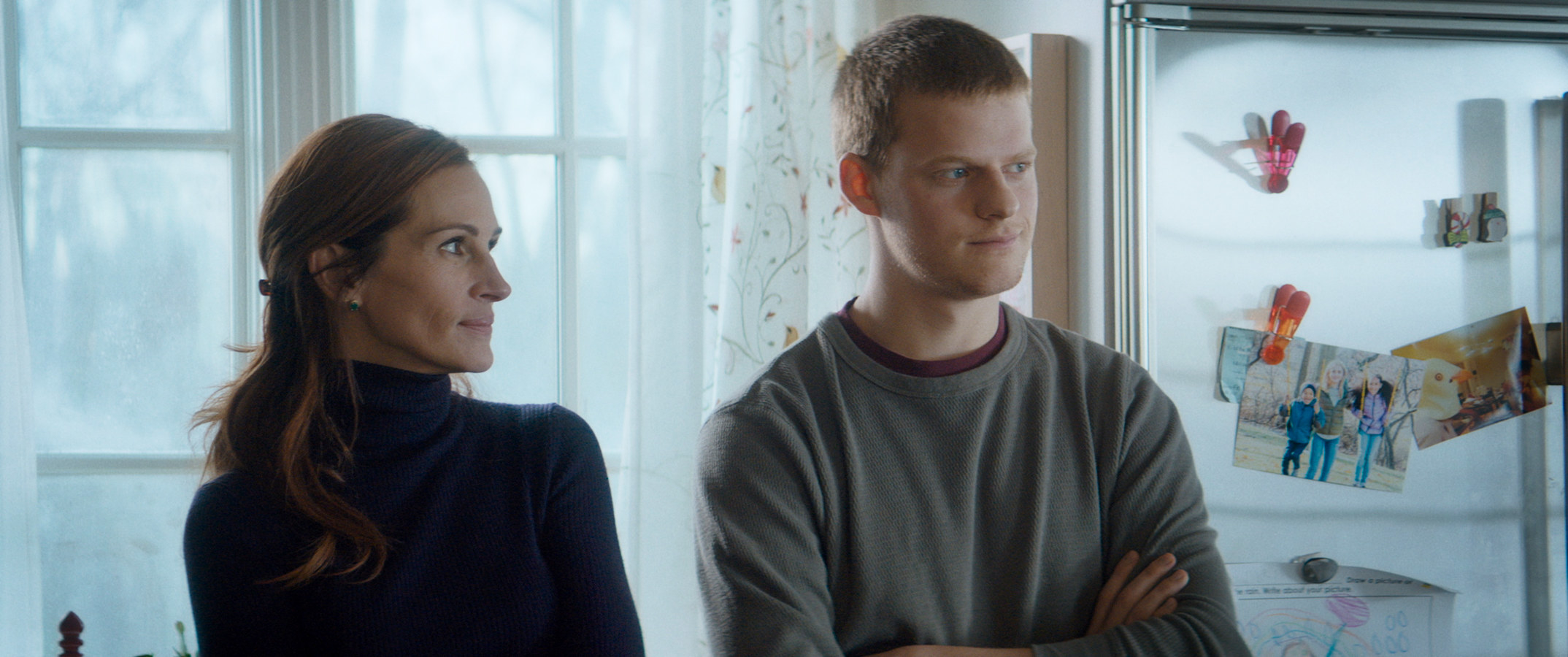 Roadside Attraction/Courtesy Everett Collection
No one loves playing the son of a mother more than Lucas Hedges. His filmography is all over this list, and I didn't even include Three Billboards or Let Them All Talk (where he is technically Meryl's nephew, but who's counting). Here he's Julia Roberts' son struggling with drug addiction and home for the holidays. Lots of crying in the snow, hugging, comfy sweaters, and drama over peeing in cups. The pair may no longer be speaking though due to some drama regarding turkey, so they might be estranged now.
Watch it on Hulu.
8.
Boy Erased (2018)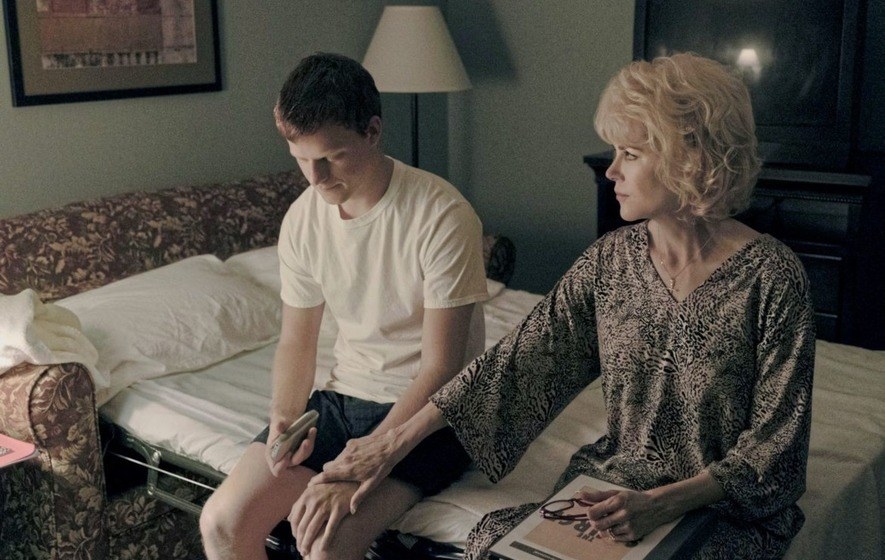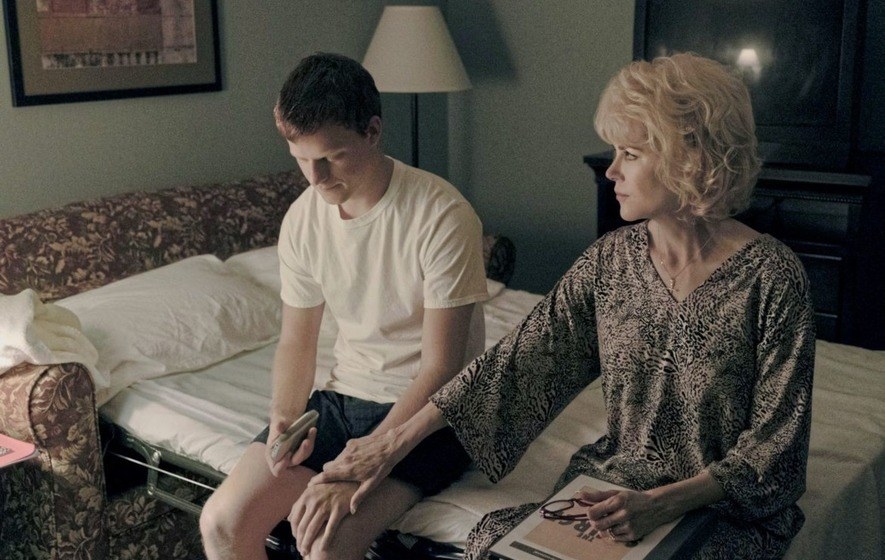 Focus Features
As previously stated, if there was ever a boy who would be close to his mother, it is Lucas Hedges (as evidenced by all the older female costars that adore him). In this drama about a nefarious conversion therapy camp, Lucas's Jared and his mom (played by Nicole Kidman) go on an emotional journey as they learn together to accept and celebrate his gay identity. You will cry and also marvel at Nicole's wigs.
Watch it on Peacock.
9.
Boyhood (2014)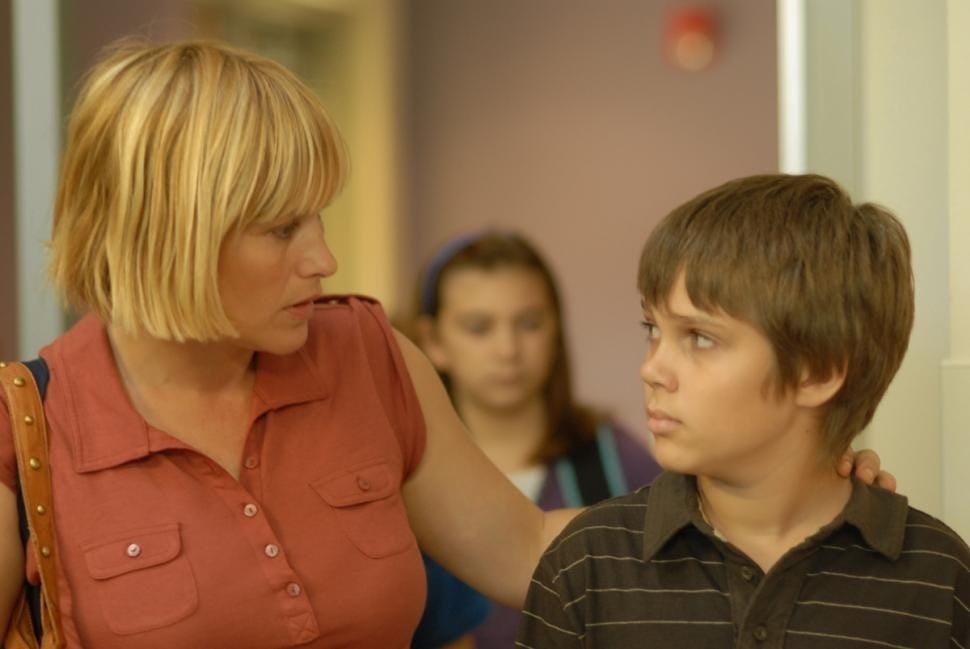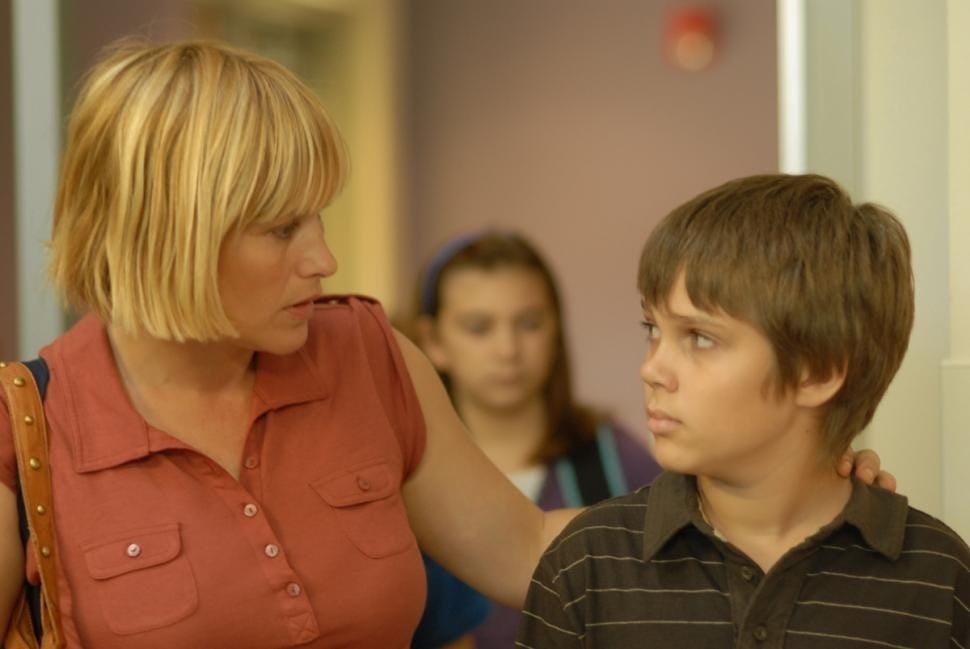 IFC Films
An Oscar-winning mom on the list! Patricia Arquette took home an Academy Award for this quiet Richard Linklater film in which she plays the mother of a son slowly growing up before her eyes. Filmed over a 12-year period, Boyhood depicts a mother-son relationship that, while rocky at times, is ultimately strengthened through adversity. The film also features the classic "mom crying as her son leaves for college" scene.
Watch it on Prime Video.
10.
Changeling (2008)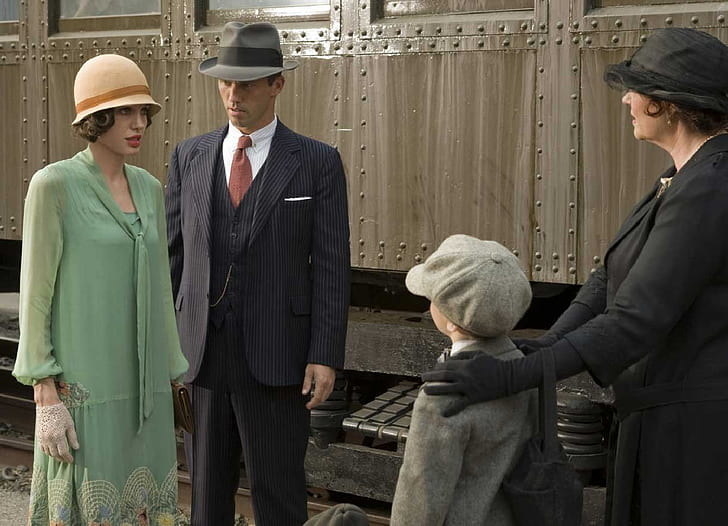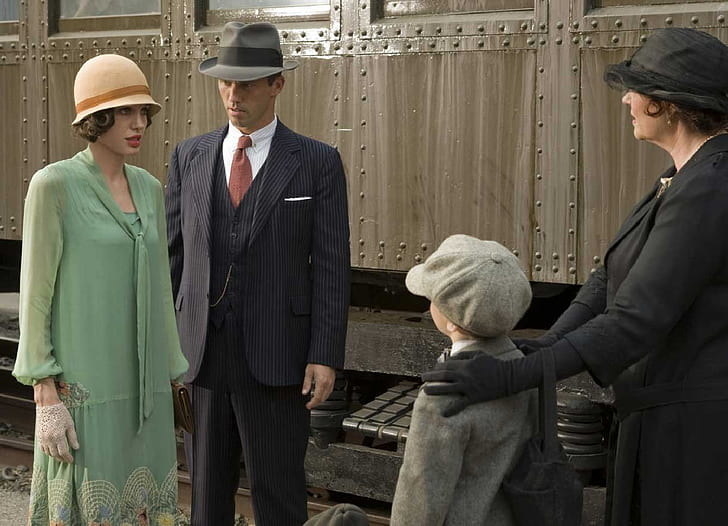 Universal Pictures/Courtesy Everett Collection
What if your son gets kidnapped, and then when the police return him, it's not your son? Does it still qualify as a mother-son movie? I'm going to say yes. Angelina Jolie is riveting in this crime thriller as she instantly recognizes that the new boy is not the one who disappeared but is written off by the police as hysterical. If your mom doesn't appreciate a little psychological suspense, hopefully she at least appreciates Angelina's hats.
Watch it on HBO Max.
11.
C'mon C'mon (2021)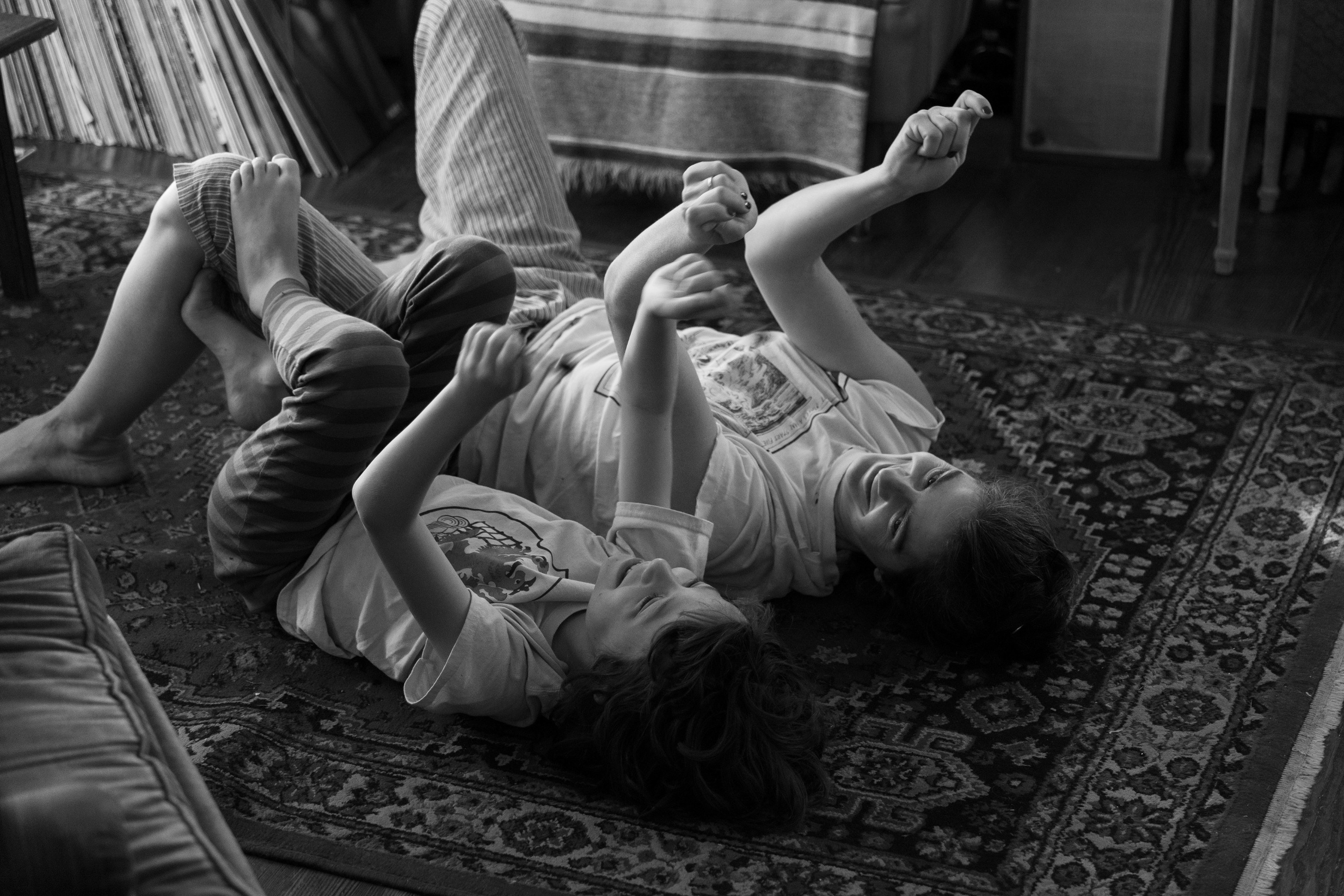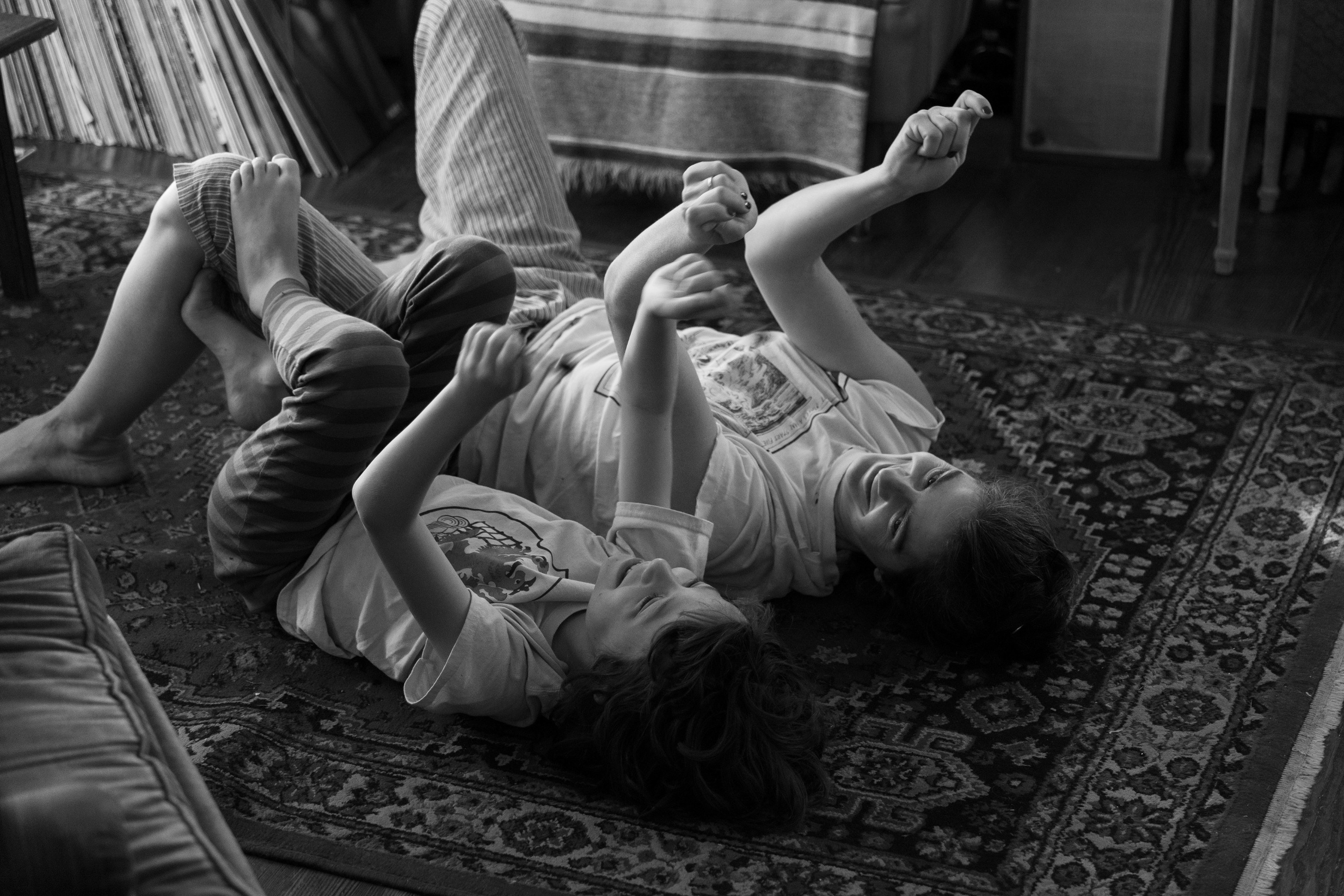 Tobin Yelland/AA24/Courtesy Everett Collection
Being a mom is no easy job. (As we've already established, it can involve dragging your children out of conversion therapy camps, drug dens, and the clutches of evil Honest Abe impersonators). But sometimes, the hardest part is taking a break from full-time motherhood to make a better life for your child. Viv (Gaby Hoffmann) is forced to send her son Jesse (Woody Norman) to live with his uncle (Joaquin Phoenix) while she tries to help his father through a dark period. The gorgeous film (and inspiration for a beautiful A24 coffee table book) is all about the different ways love can manifest, and one of those is a series of weepy phone calls.
Watch it on Prime Video with Showtime.
12.
Crazy Rich Asians (2018)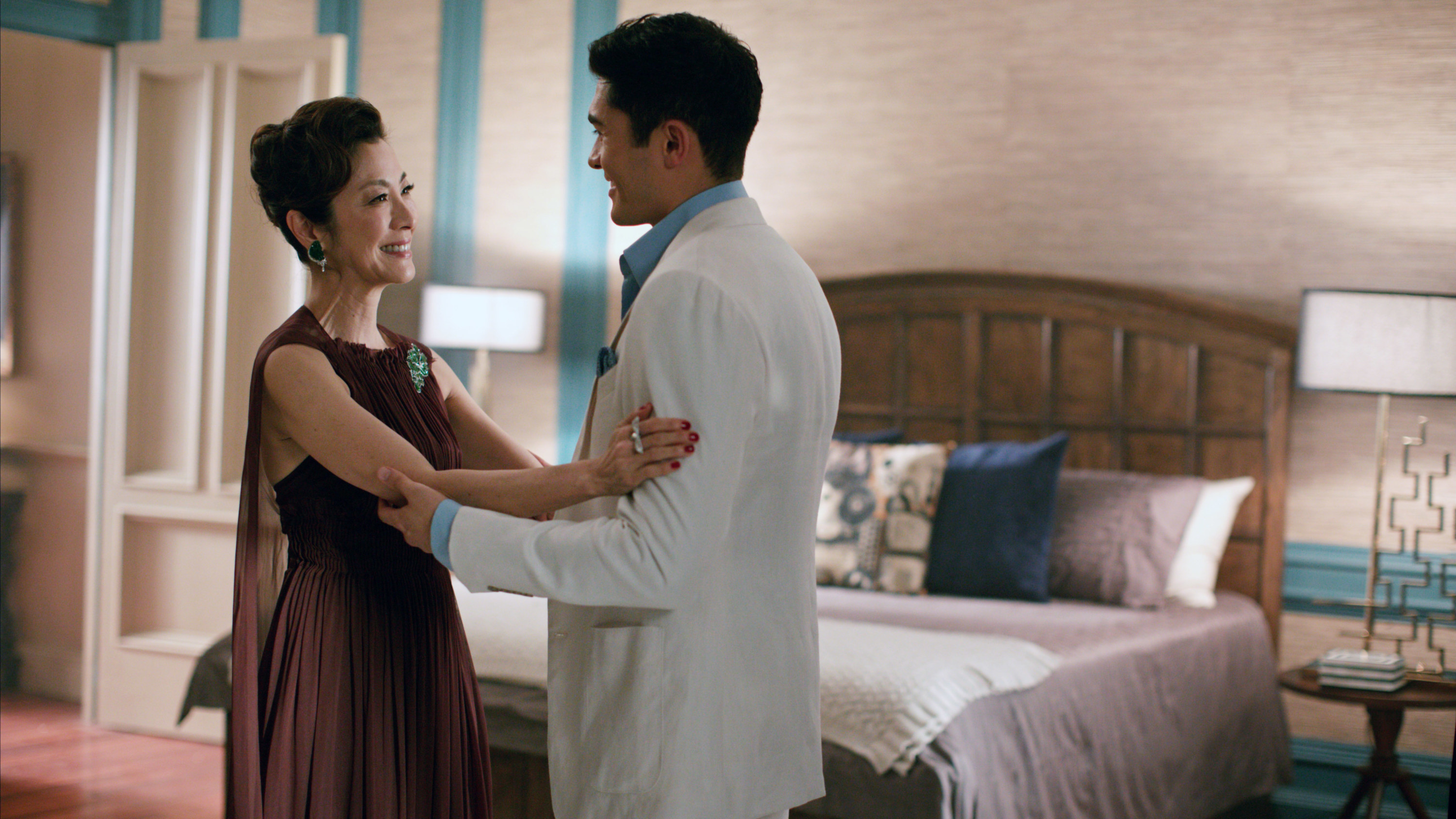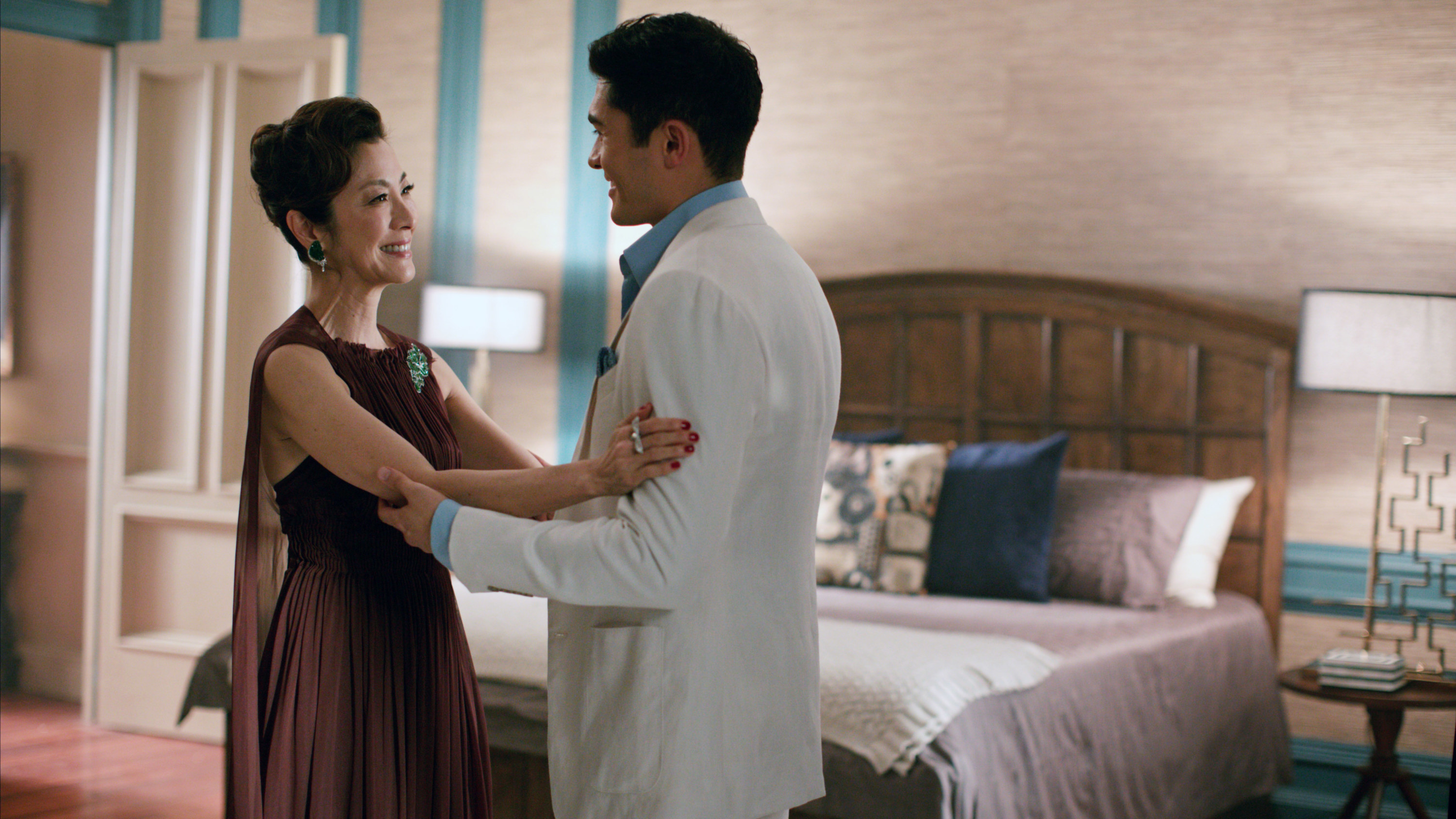 Sanja Bucko/Warner Bros. Pictures/Courtesy Everett Collection
Michelle Yeoh is having a much-deserved moment for her incredible, better-win-the-damn-Oscar performance as a mother in Everything Everywhere All At Once, BUT that movie isn't eligible for the list as it's a mother-daughter film. Yeoh's been doing great work for decades though, which includes her role as the steely, uber-rich mother to Henry Golding's Nick in this rom-com. She tries desperately to drive away his would-be suitor (Constance Wu) before eventually recognizing that she doesn't need to watch over her son as much as she might think.
Watch it on HBO Max.
13.
The Curious Case of Benjamin Button (2008)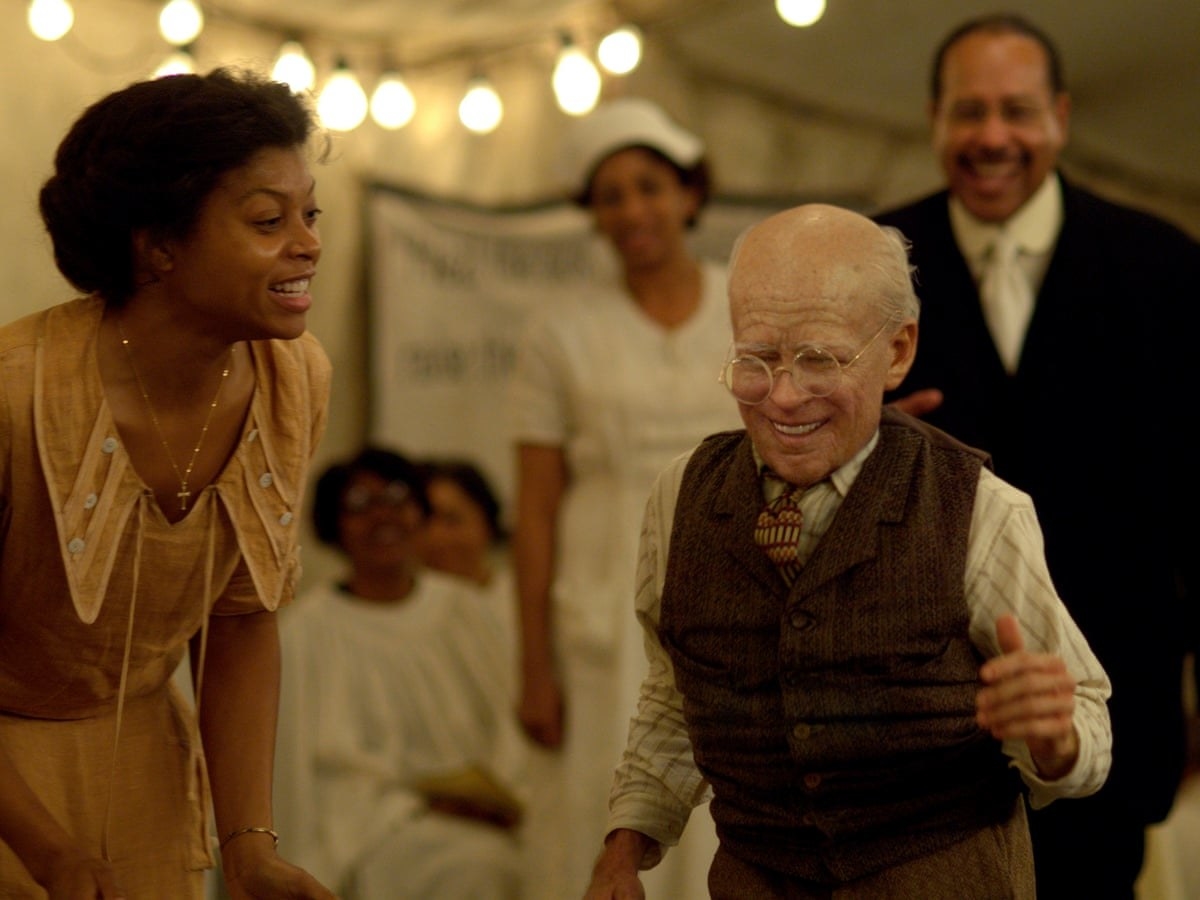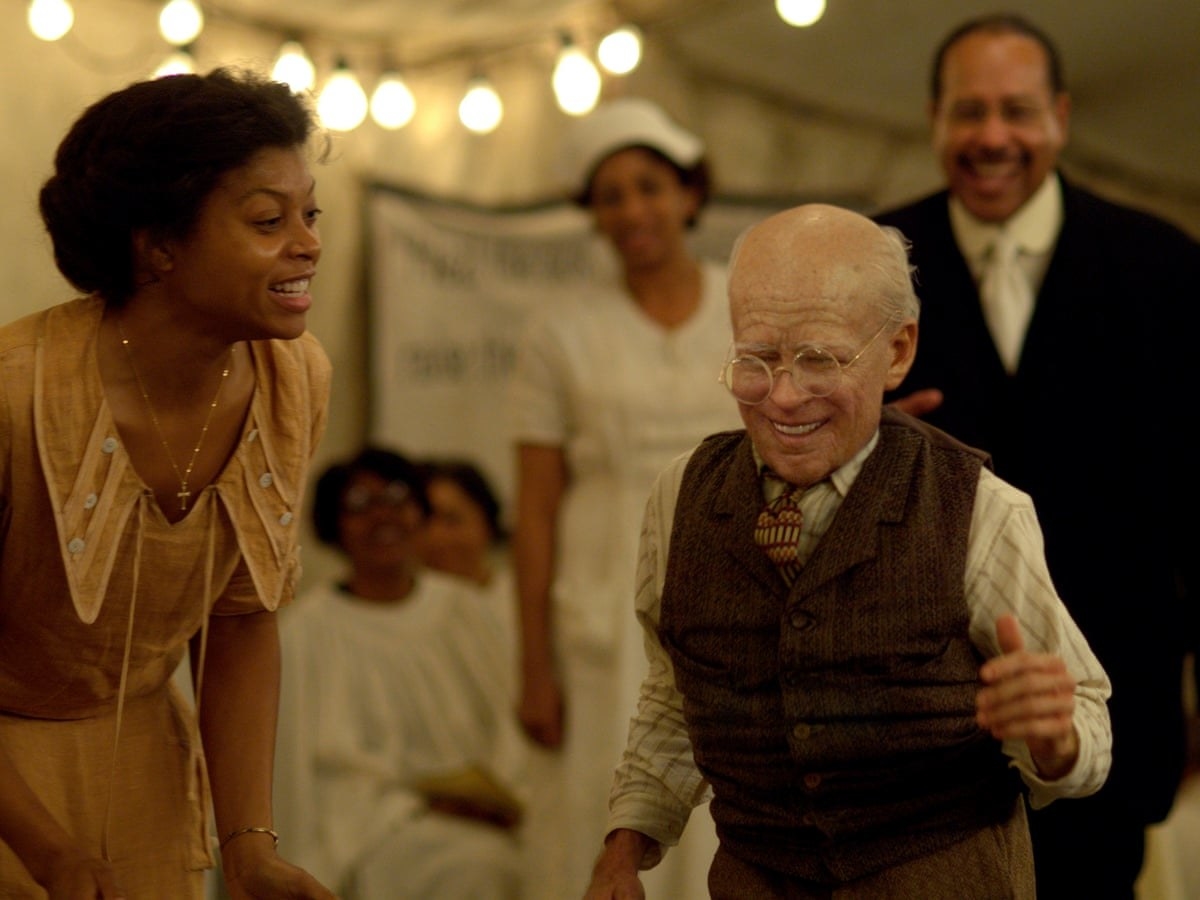 Paramount/Courtesy Everett Collection
Benjamin's (Brad Pitt) birth mother dies in labor in this drama documenting the life of a man born old and aging backwards. Luckily, he is quickly taken in by Queenie (Taraji P. Henson), the caretaker of a nursing home (because he looks old), and the pair's lives are intertwined as his adoptive mother continues to age while he gets younger. Of course, raising an 80-year-old with the mind of a toddler is not the norm, but I think it holds up nonetheless.
Watch it on Paramount+.
14.
The Devil to Pay (2019)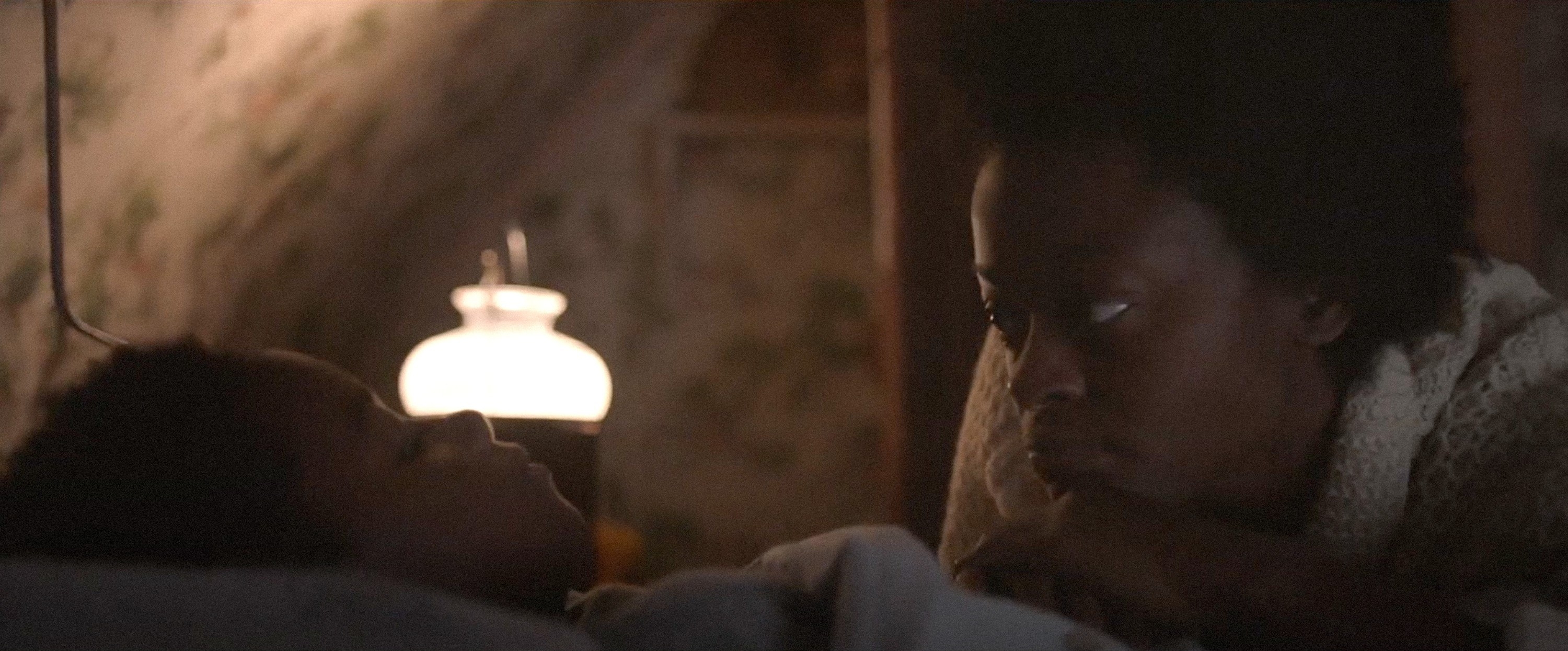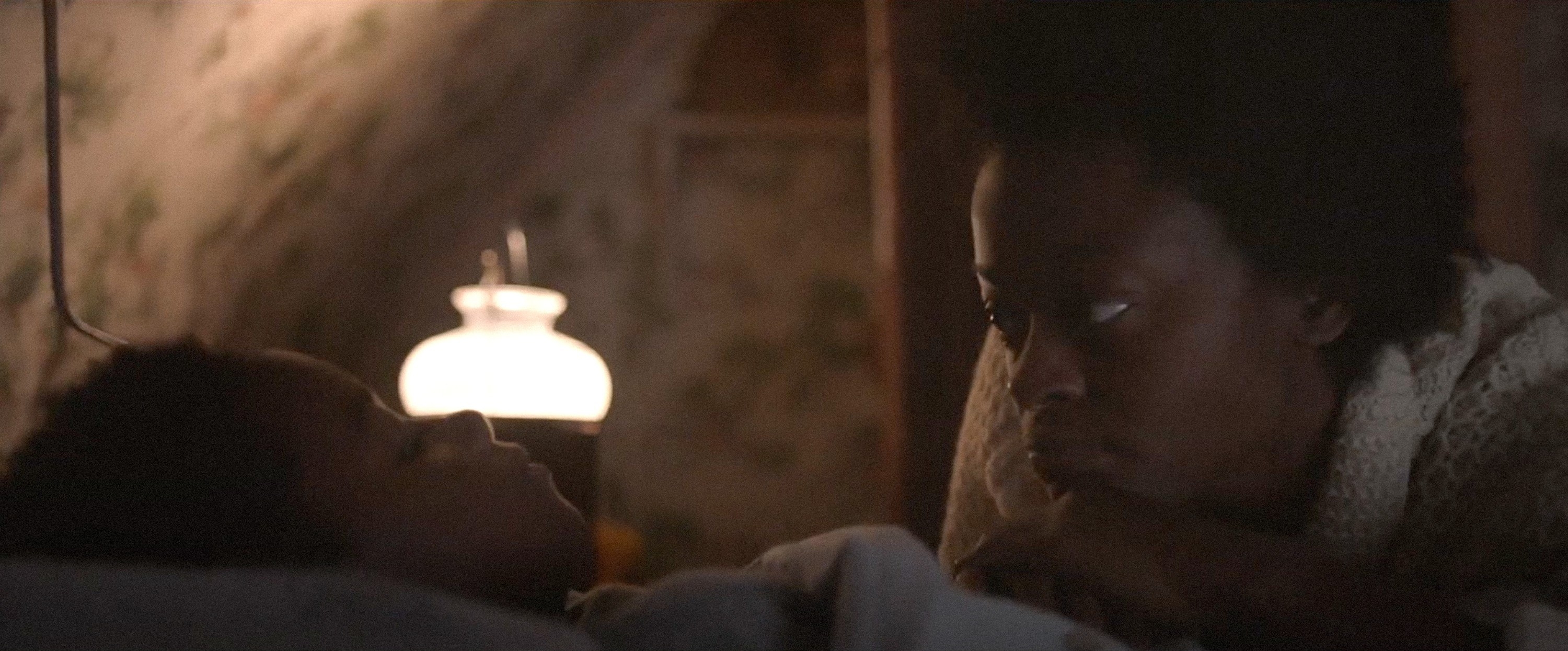 Uncorkd Entertainment/Courtesy Everett Collection
After a strong turn on HBO's Station Eleven and a breakout role in The Harder They Fall last year, Danielle Deadwyler is on the cusp of a Hollywood breakout. If you'd like to see her tackle a lead role, might I suggest this under-the-radar indie thriller about a mother in rural Appalachia who must defend her son from a mountain family dead set on payment for her husband's debt? Deadwyler is impressive as she flips back and forth between poignant scenes with her son, and the fury of a woman armed and ready to protect her child.
Watch it on Prime Video.
15.
Driveways (2019)

FilmRise/Courtesy Everett Collection
I don't know about you, but my Twitter feed was abuzz with the new trailer for Bowen Yang and Joel Kim Booster's upcoming comedy Fire Island. The film about a group of friends vacationing at the gay enclave is directed by Andrew Ahn, and if you'd like to do a little pre-watching, his previous film is a delightful (albeit melancholic) drama centering around a mother and son. Kathy (Hong Chau) arrives to clear out the house of her sister, a hoarder, who has recently passed away, with her son Cody (Lucas Jaye) in tow. They strike up an unlikely relationship with the neighbor, a veteran (the late Brian Dennehy), as the trio attempts to understand one another.
Watch it on Peacock.
16.
Dune (2021)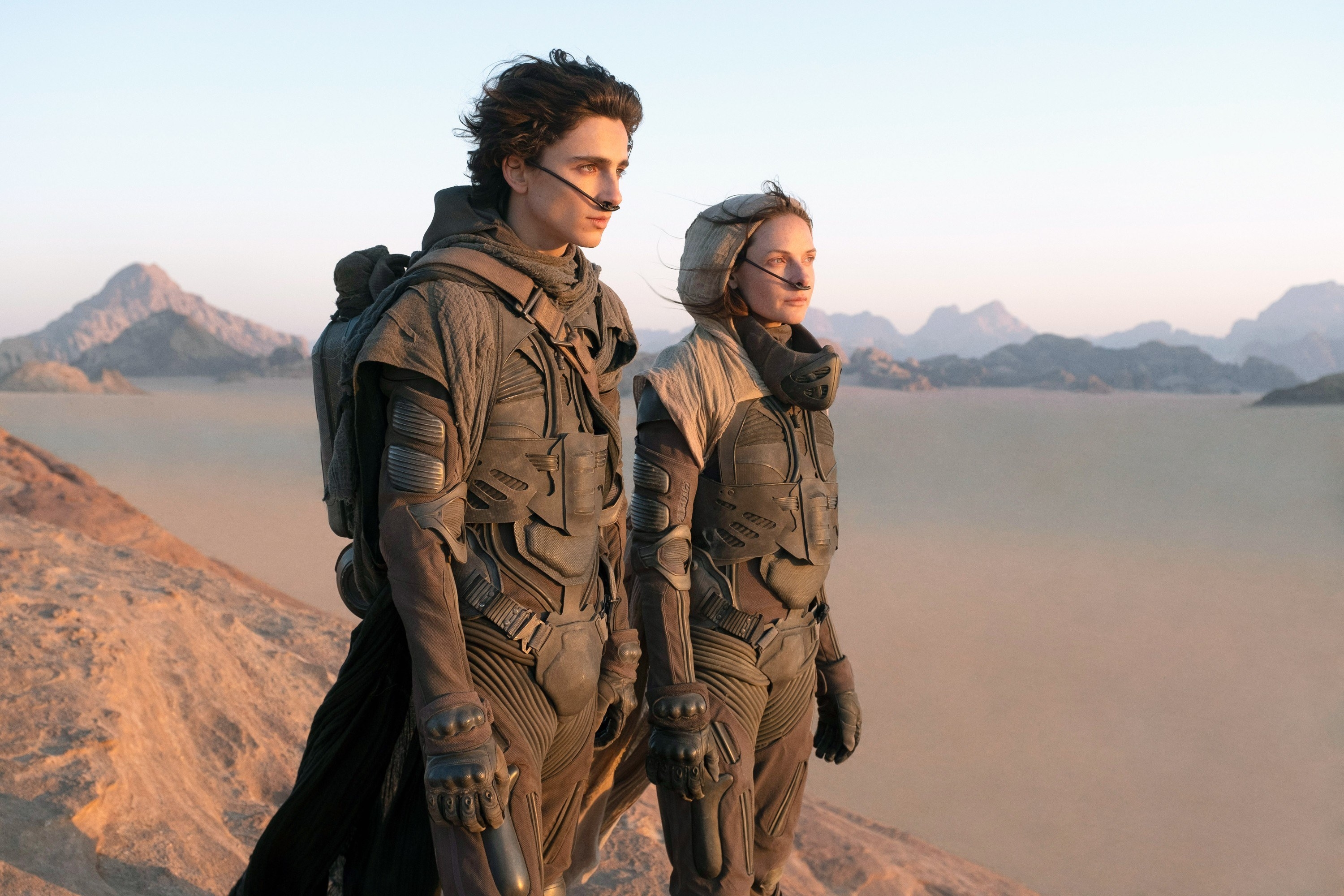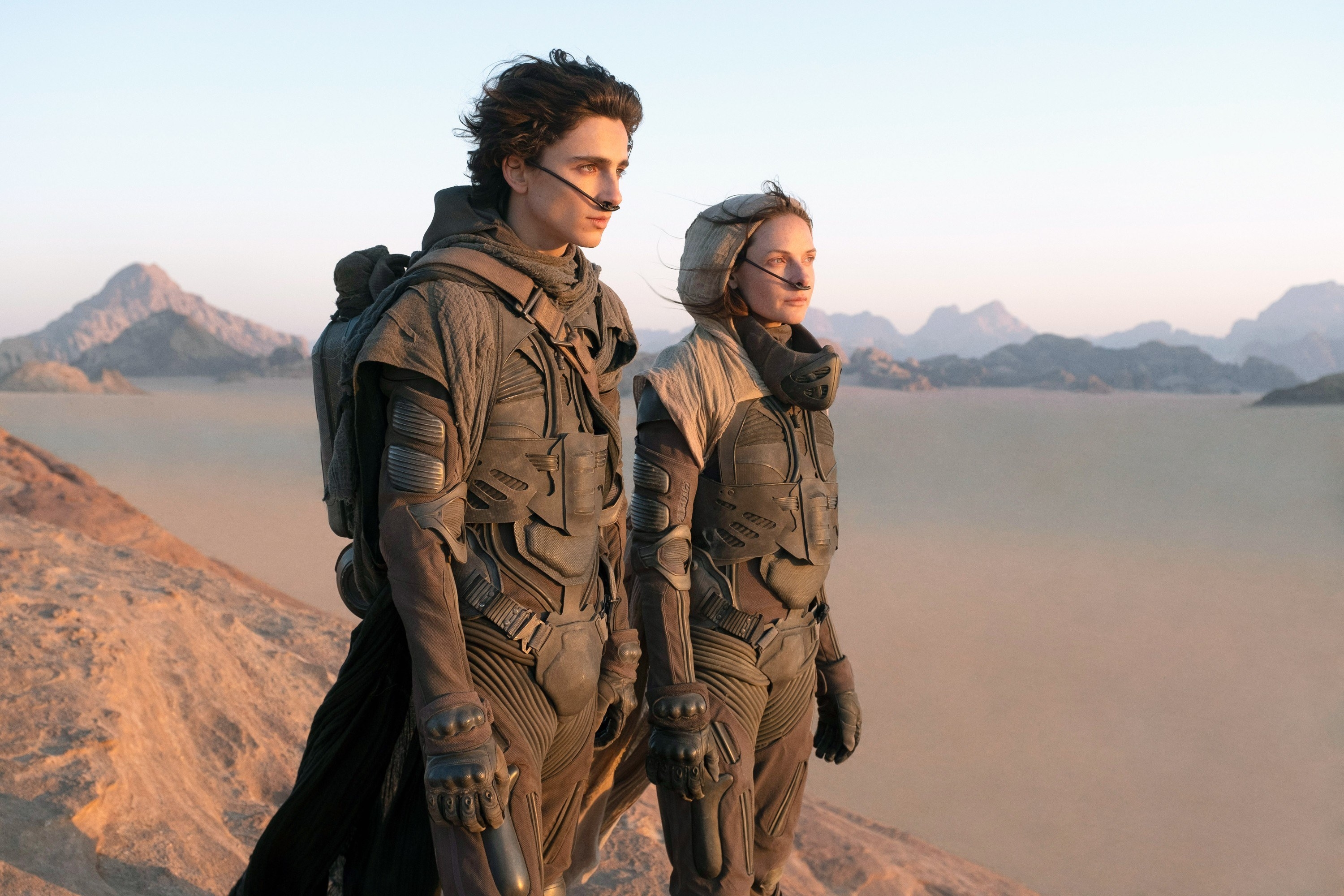 Chiabella James/Warner Bros./Courtesy Everett Collection
Dune is a movie about butthole worms. It's a movie about drinking your own sweat. It's a movie about Oscar Isaac looking hot. But it is also (at its core) a movie about a mother and son, who happen to be space witches exiled to the desert. Rebecca Ferguson and Timothée Chalamet are stunning (and stunningly well dressed) as the heir to House Atreides. Rarely has a mother-son team been so completely badass, and while most films on this list revolve around a mother nurturing (or failing to nurture) her son, the pair act more as partners here. To survive, they need each other (and their snot, dripped through a tube and repurposed for sustenance).
Watch it on HBO Max.
17.
French Exit (2020)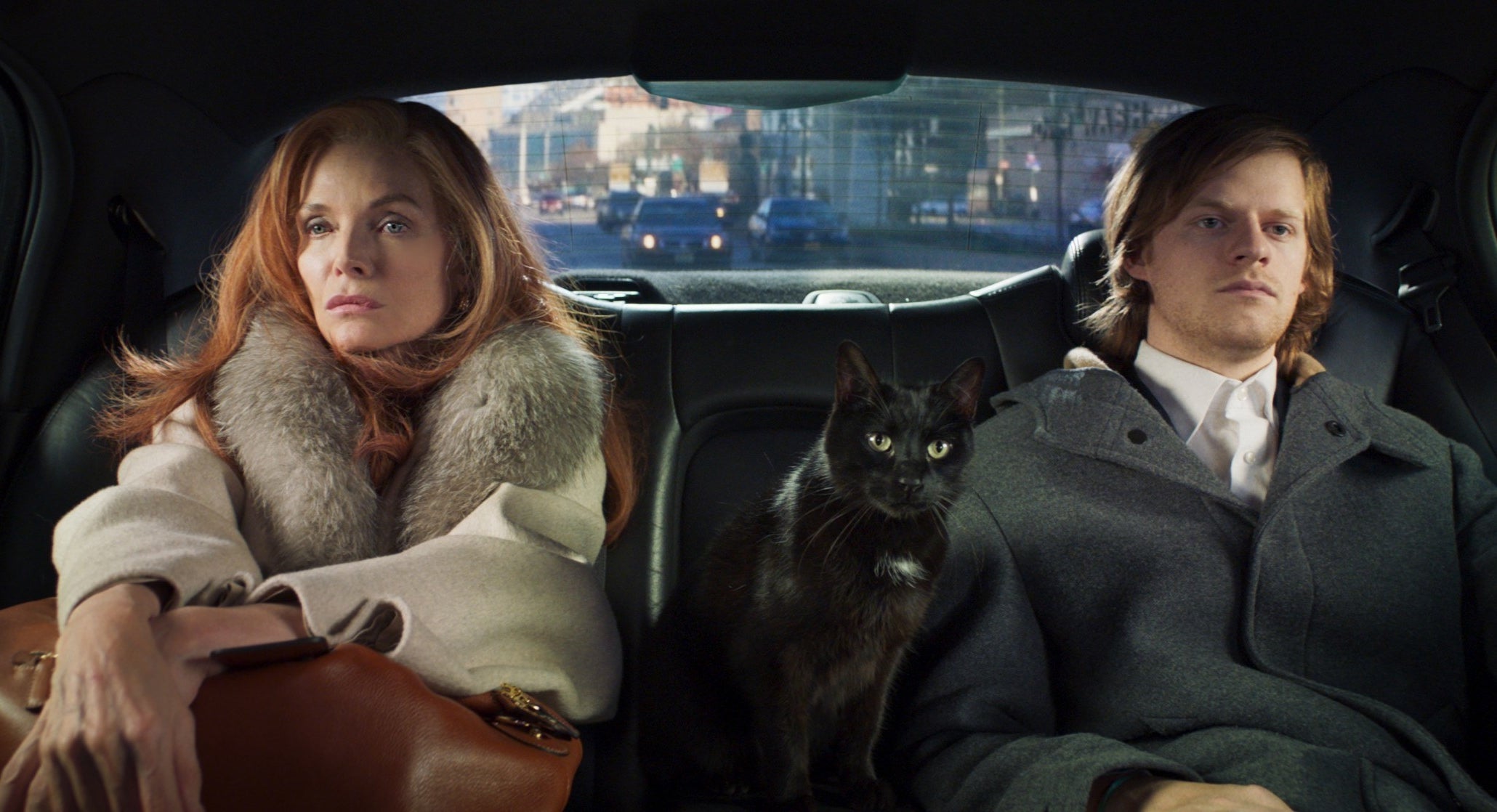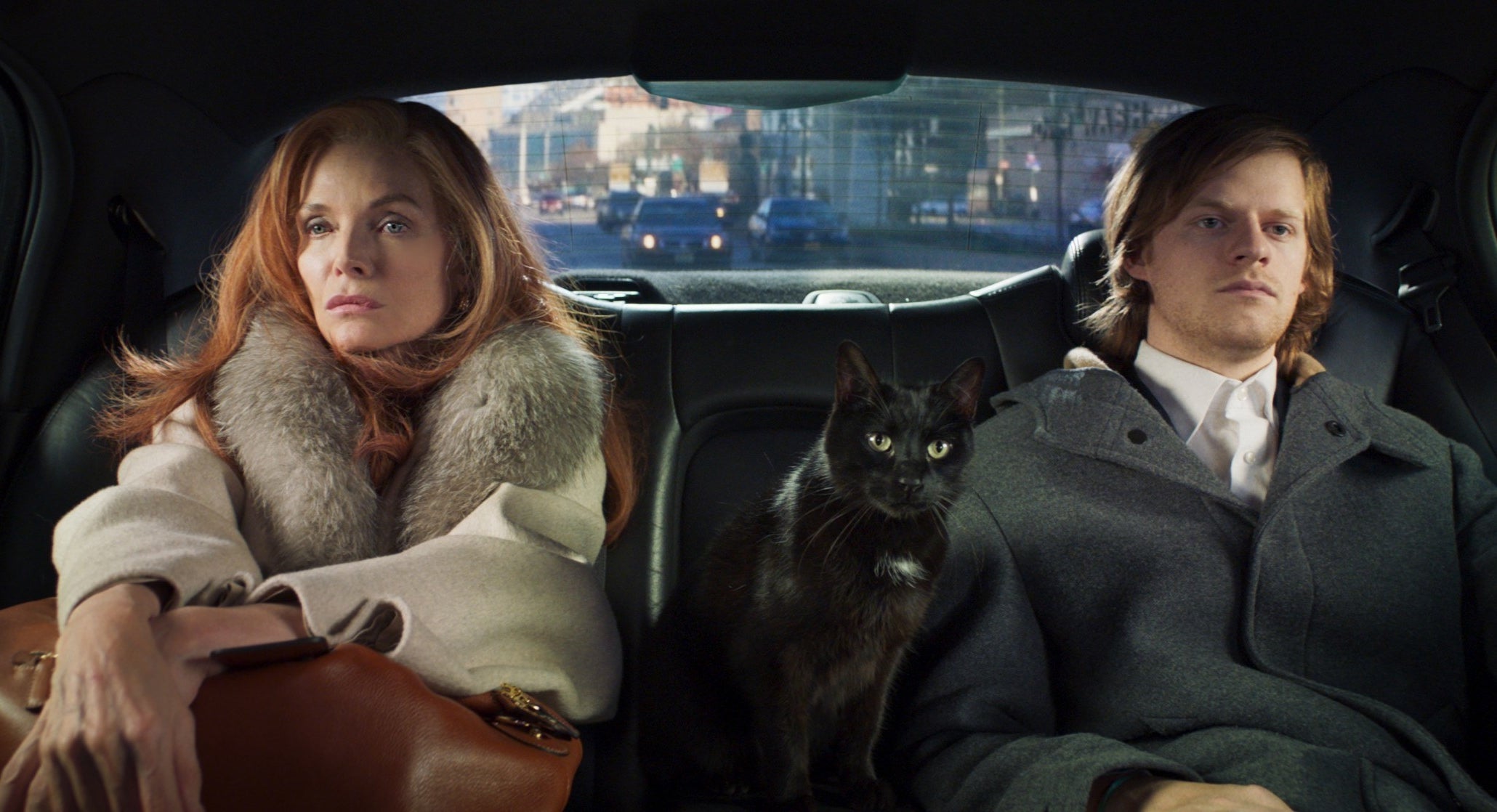 Tobias Datum/Sony Pictures Classics/Courtesy Everett Collection
Well my oh my, look what the cat (carrying the soul of the deceased Tracy Letts) dragged in. If it isn't Lucas Hedges with a third famous actor as a mother. Here he plays Malcolm, the son of a Manhattan heiress (Michelle Pfeiffer) who is forced to relocate to Paris after the death of her husband (and his soul's possessing of the family cat). The pair must navigate their relationship with money, with dead Tracy Letts, and of course with each other. Valerie Mahaffey is also giving one of the funniest performances I've seen here, so even if you're like "not another Lucas movie," you should watch it for her.
Watch it on Hulu.
18.
Hereditary (2018)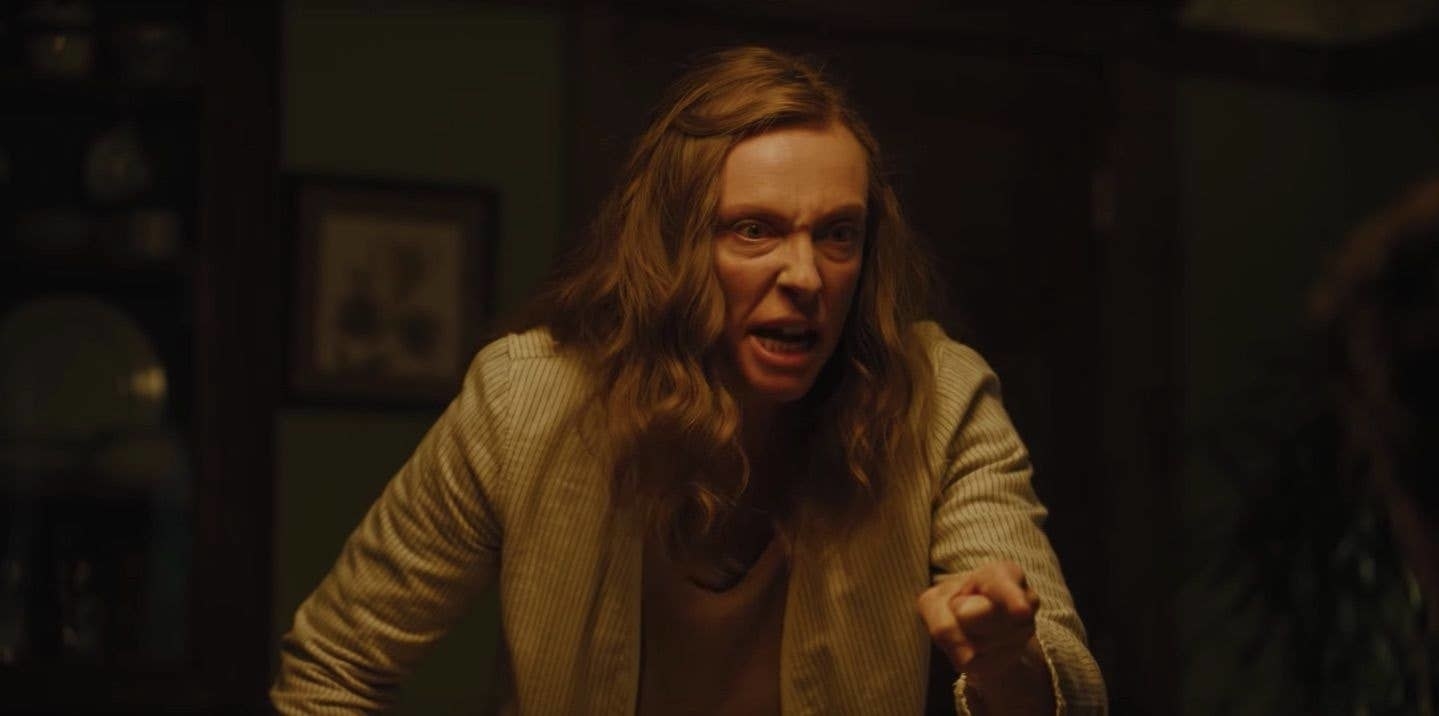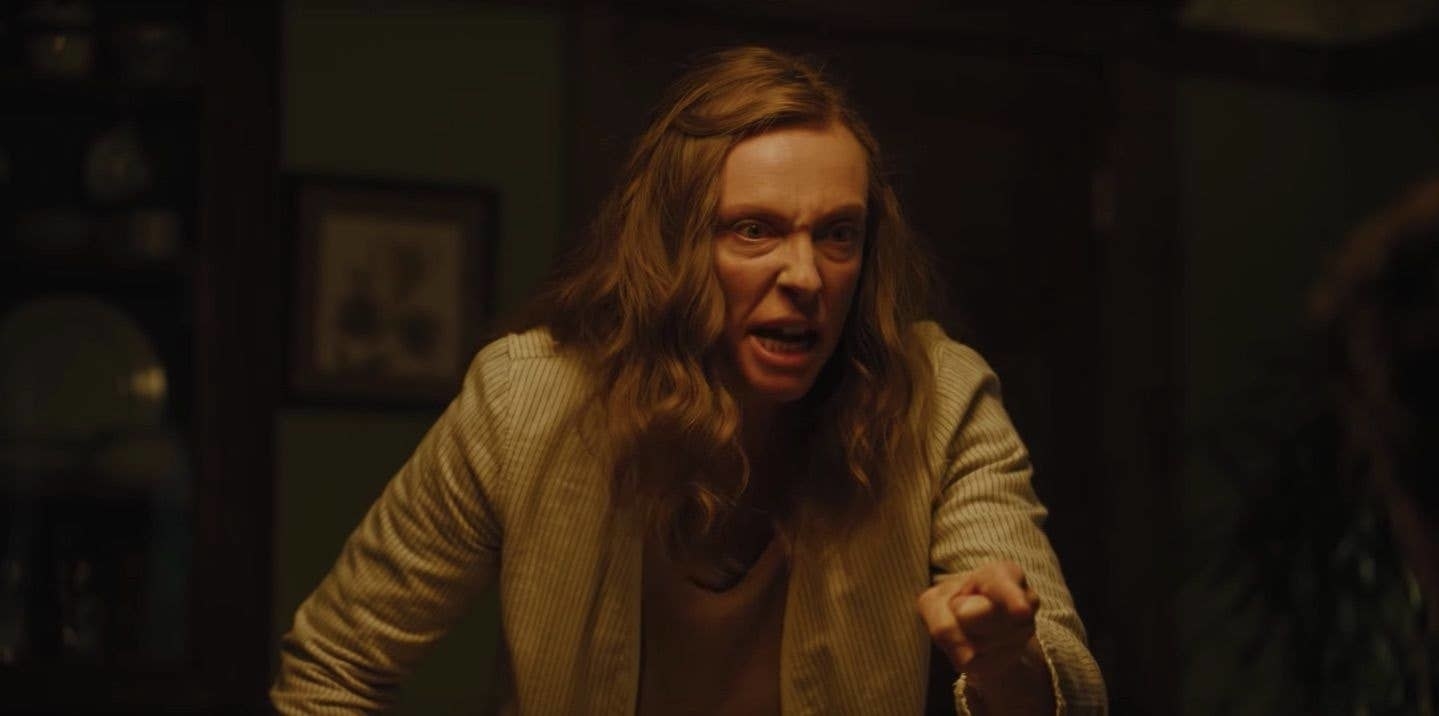 A24
"I AM YOUR MOTHER!" Or so Toni Collette shouts at Alex Wolff across the dinner table. This horror film is certainly not about a good mother-son relationship (one of them gets demon-possessed and tries to murder the other by the end), but the ride is a terrifyingly interesting one. Morals of the story: Don't let your sister eat nuts if she's allergic, and don't summon a demonic presence into your home.
Watch it on Hulu.
19.
Home Alone (1990)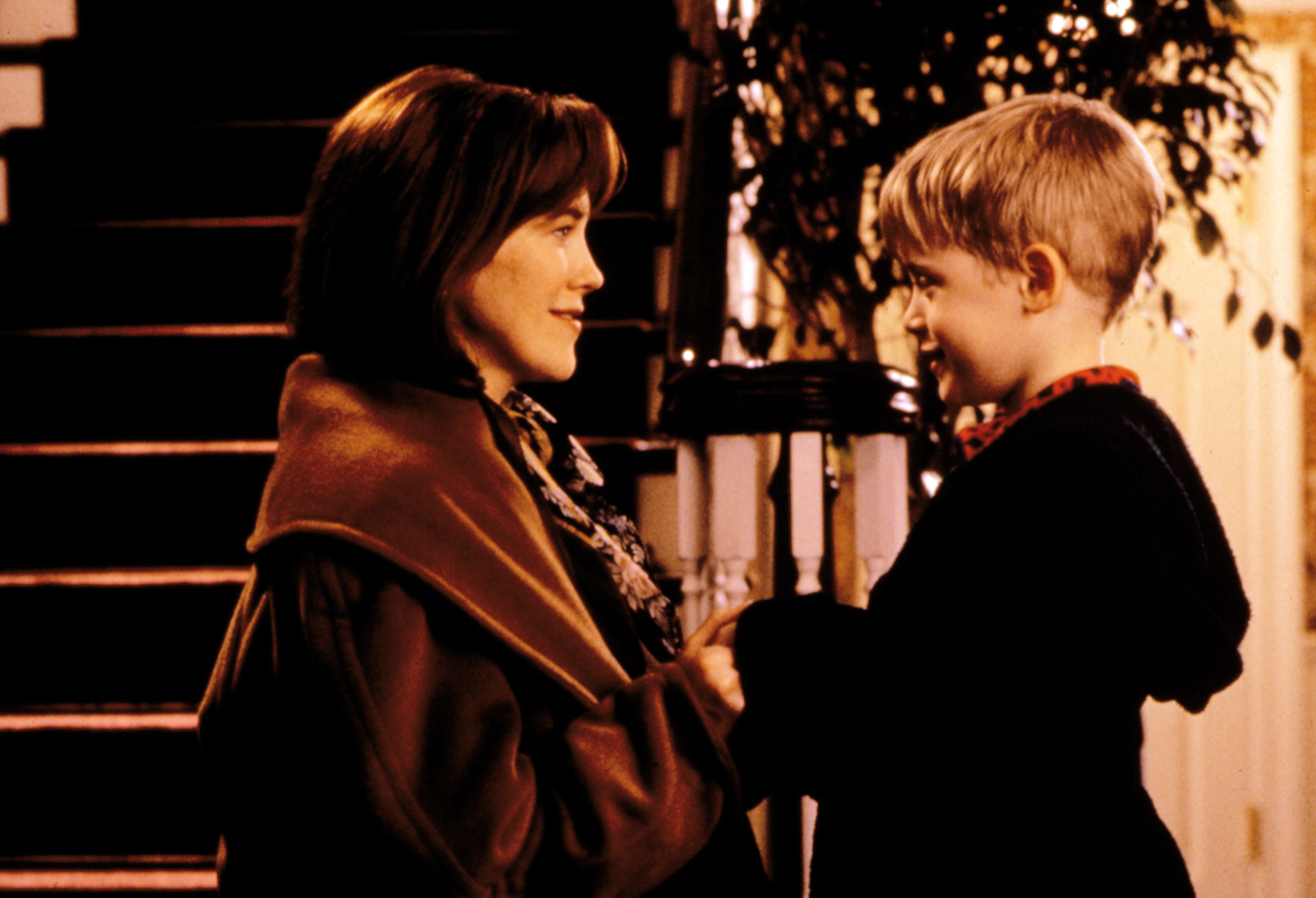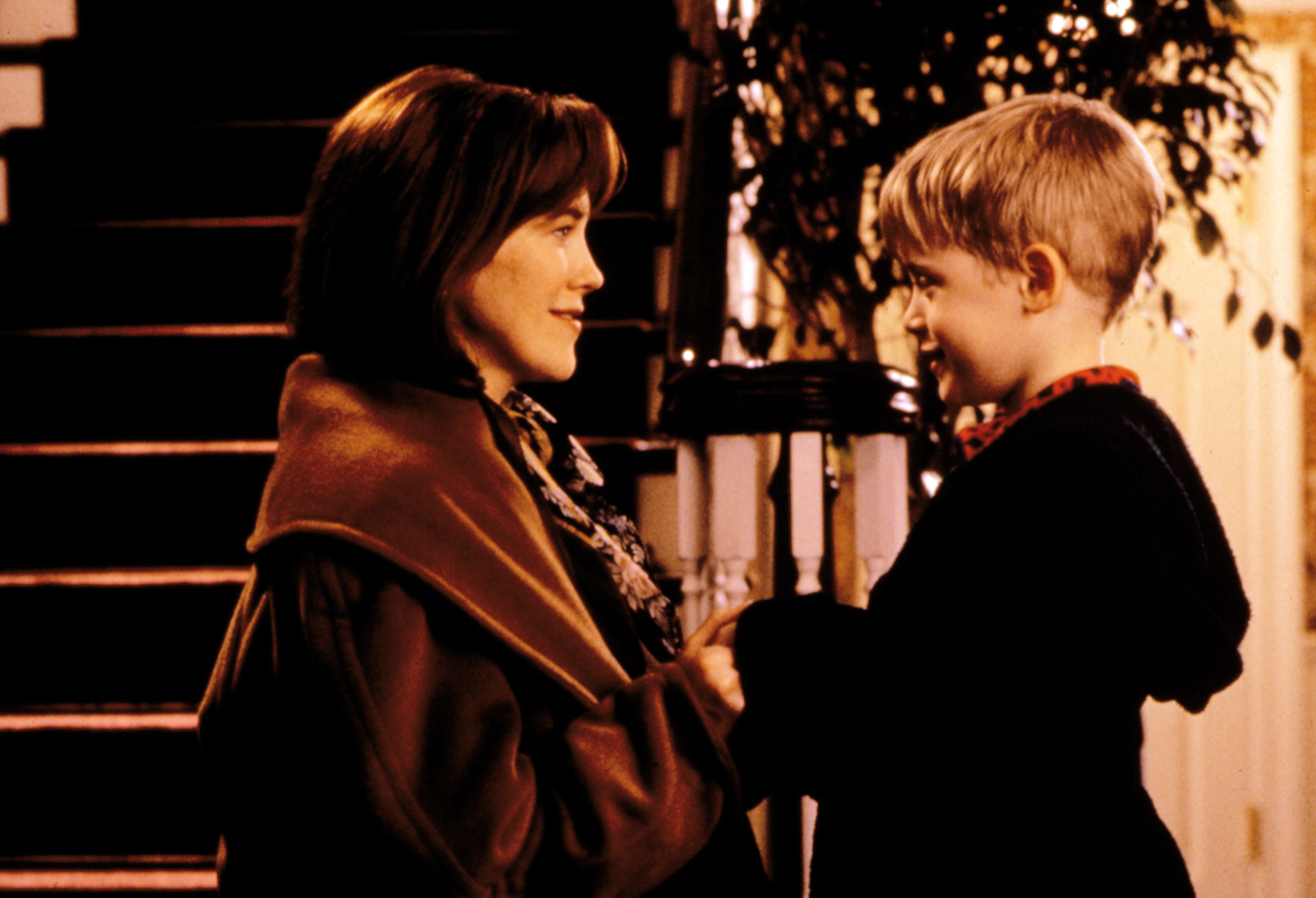 Century Fox Film Corp. All rights reserved. Courtesy: Everett Collection.
Every mother's worst nightmare is to accidentally leave their child home alone…for a week…while they're on vacation in France. But for all the hijinks, this Christmas classic is really about Catherine O'Hara and Macaulay Culkin learning to love and appreciate each other. Long before Moira had David, Mrs. McCallister had "KEVIN!"
Watch it on Disney+.
20.
Jerry Maguire (1996)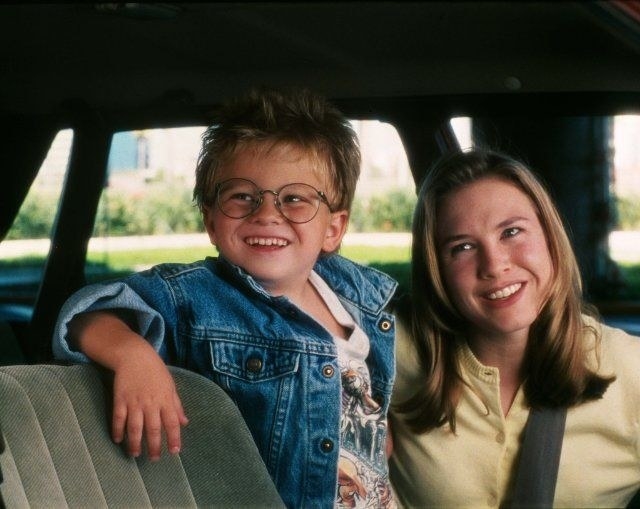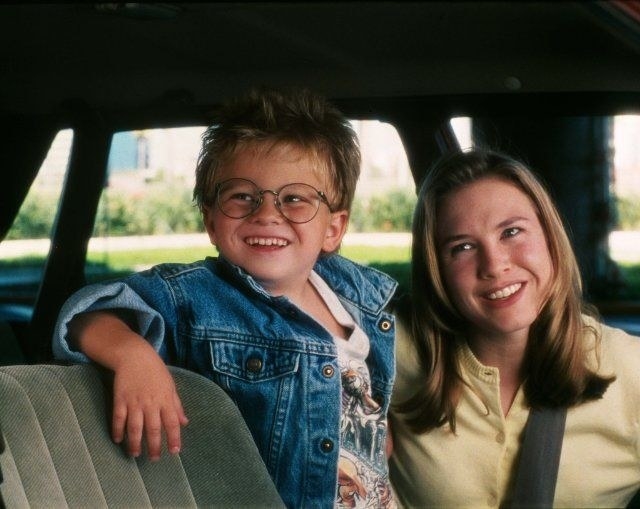 TriStar Pictures / Courtesy Everett Collection
And the award for cutest child in a movie ever goes to Jonathan Lipnicki in Jerry Maguire. With his spiky hair, round glasses, and endless charisma, the little tike and his single mom (played by Renée Zellweger) steal the show. You're rooting for them to find happiness and for Tom Cruise to just shut up and make them a family. After all, he had her at hello.
Rent it on Prime Video.
21.
Jojo Rabbit (2019)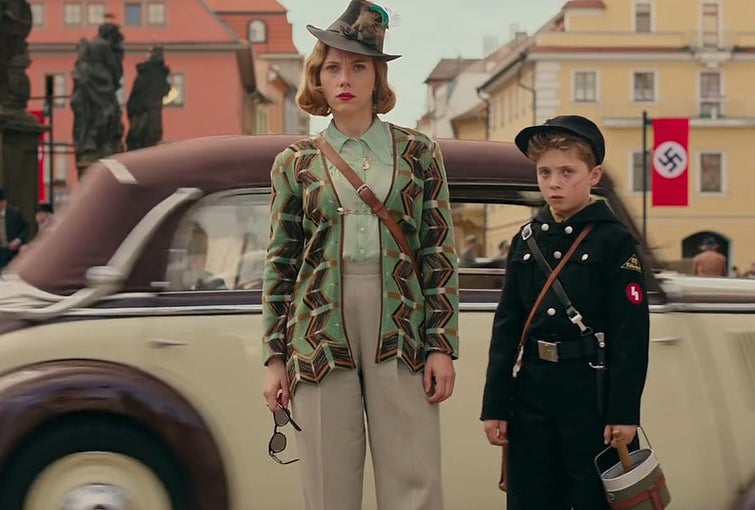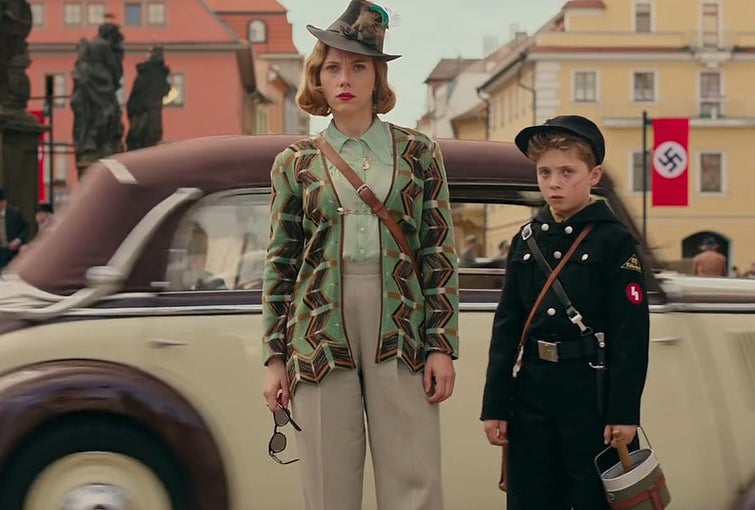 Fox Searchlight Pictures
Good mothers teach their children not to be Nazis. In this Best Picture nominee, Scarlett Johansson, a German during World War II, works hard to protect her son while also teaching him how to stand up for what is right. You'll laugh, you'll cry, and you'll never be so traumatized by a pair of shoes again.
Rent it on Prime Video.
22.
The Kids Are All Right (2010)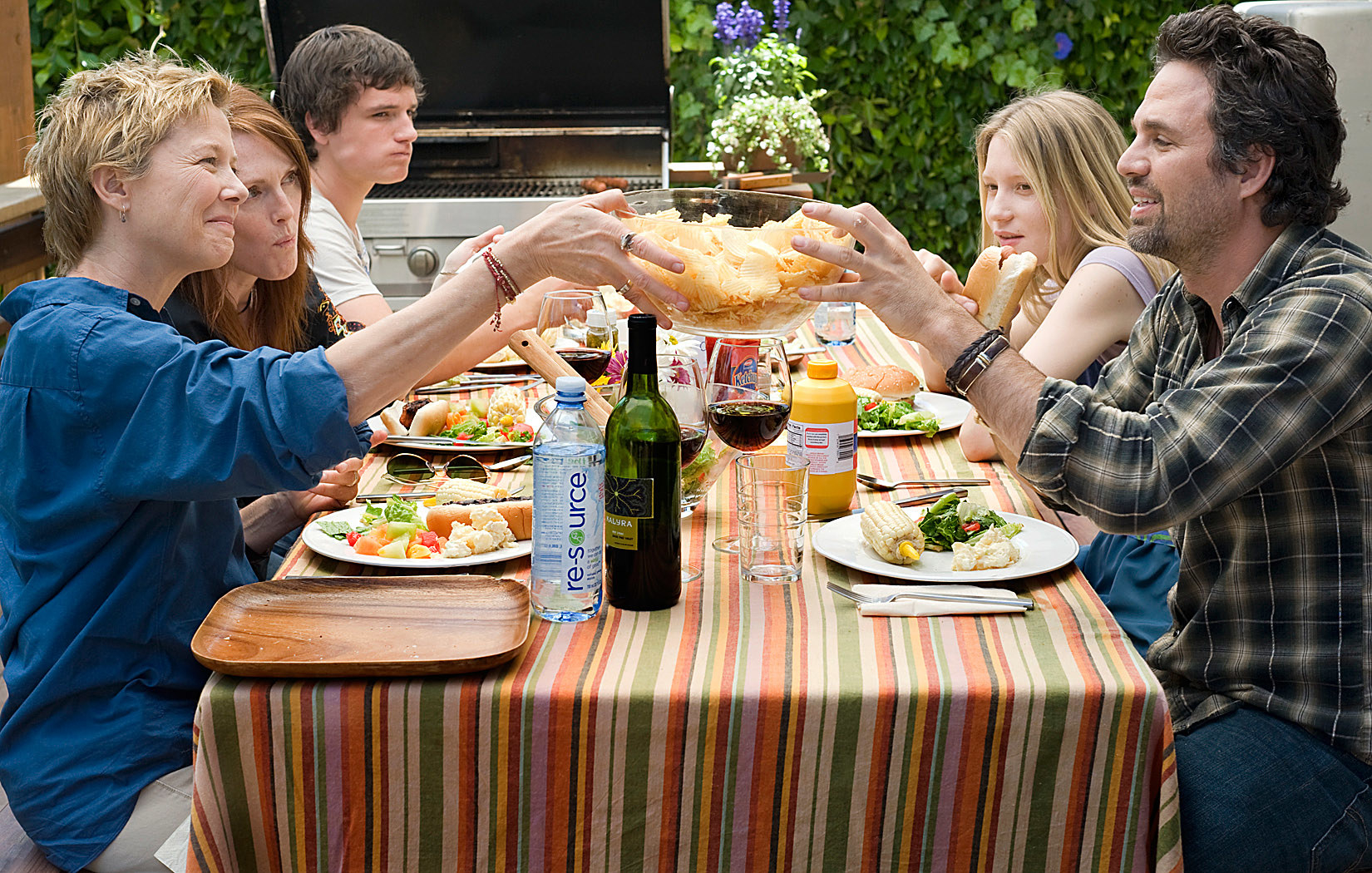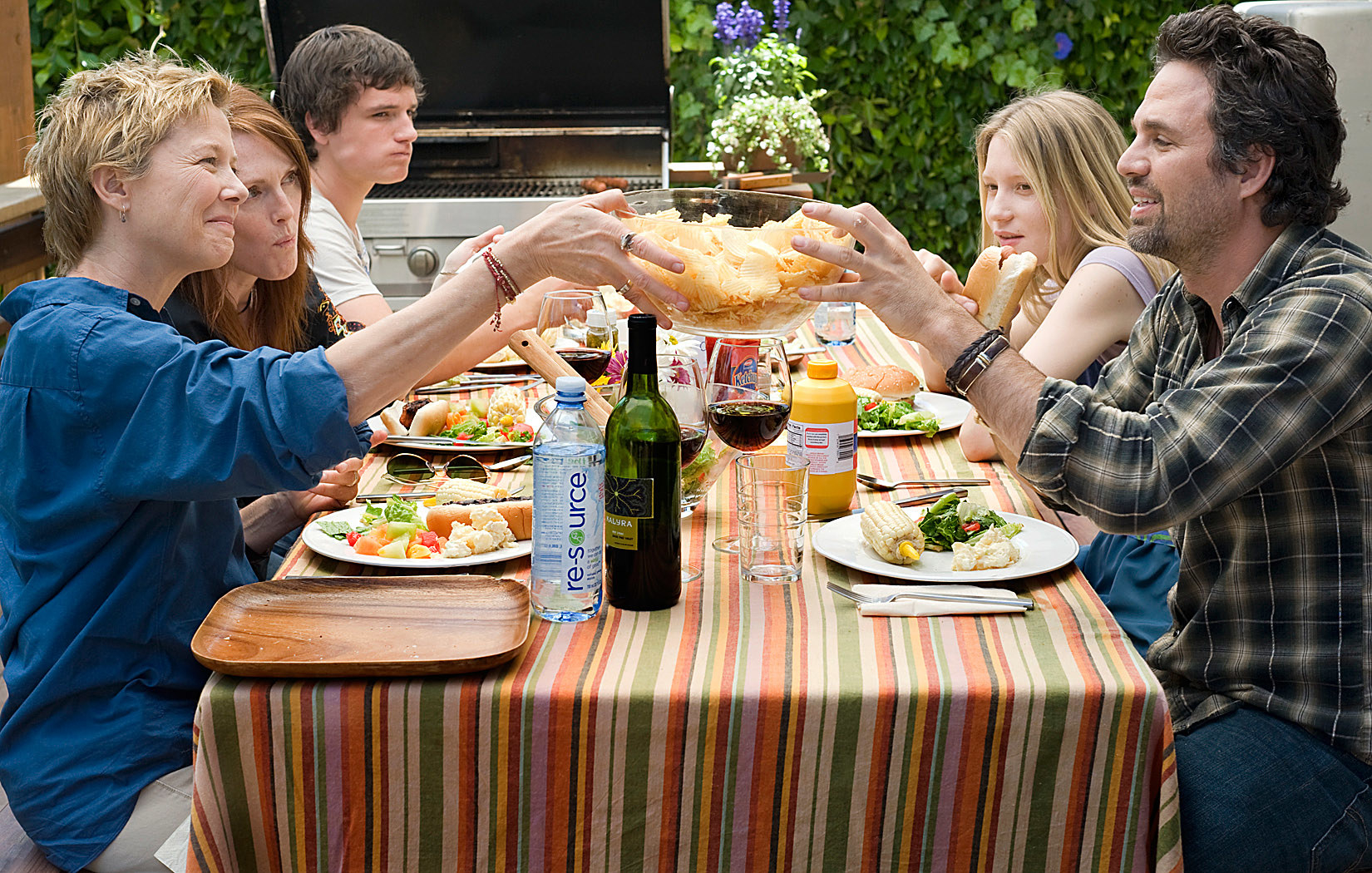 Suzanne Tenner/©Focus Features/Courtesy Everett Collection
What's better than one mother-son relationship in a movie? How about two? Josh Hutcherson's Laser (what a name!) is being raised by a pair of lesbian moms played by Annette Bening and Julianne Moore. When he contacts the sperm bank to learn the identity of his father, however, he meets Mark Ruffalo and must unpack his relationships with both his moms (and his newfound dad).
Rent it on Prime Video.
23.
Lion (2016)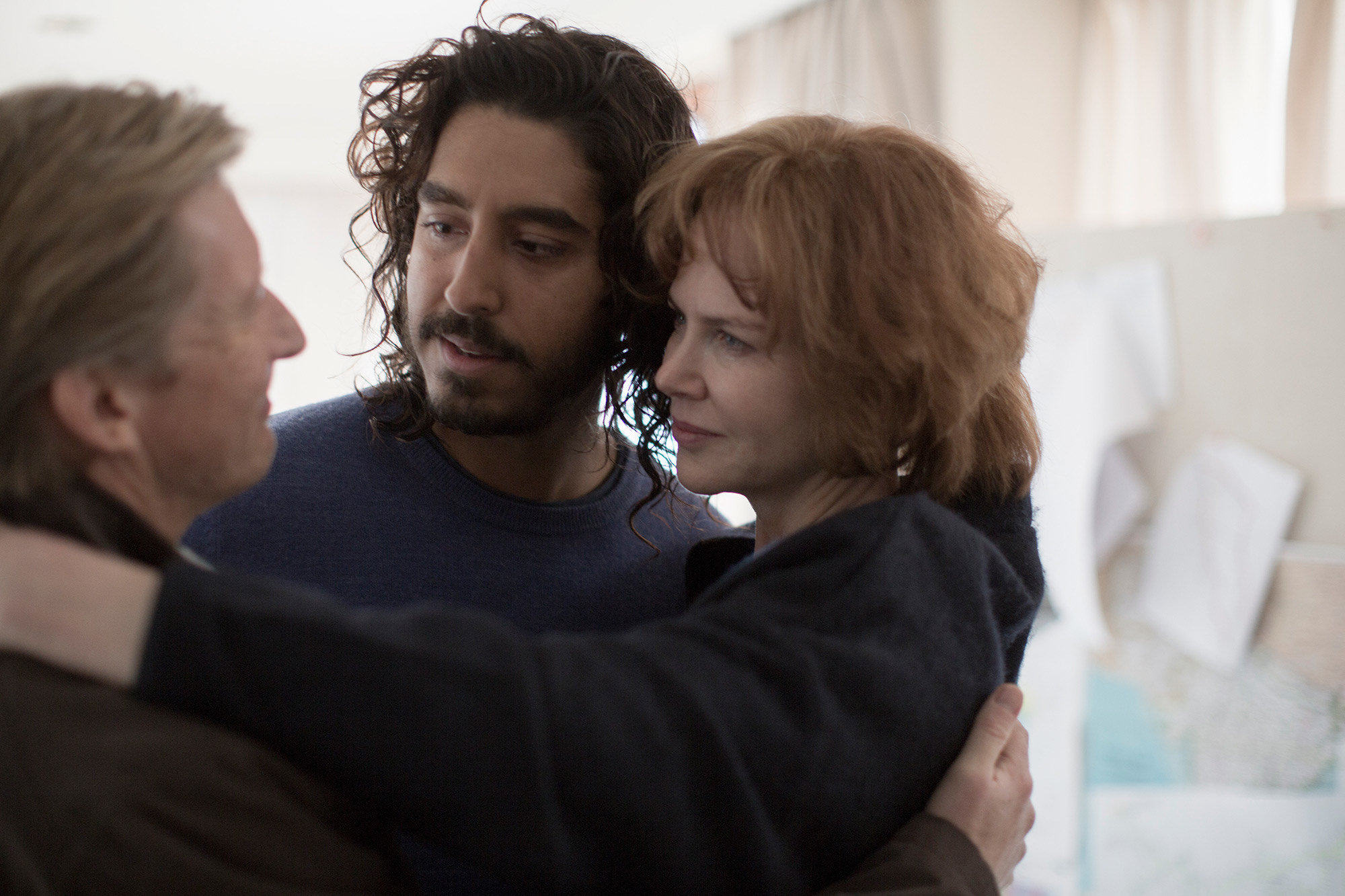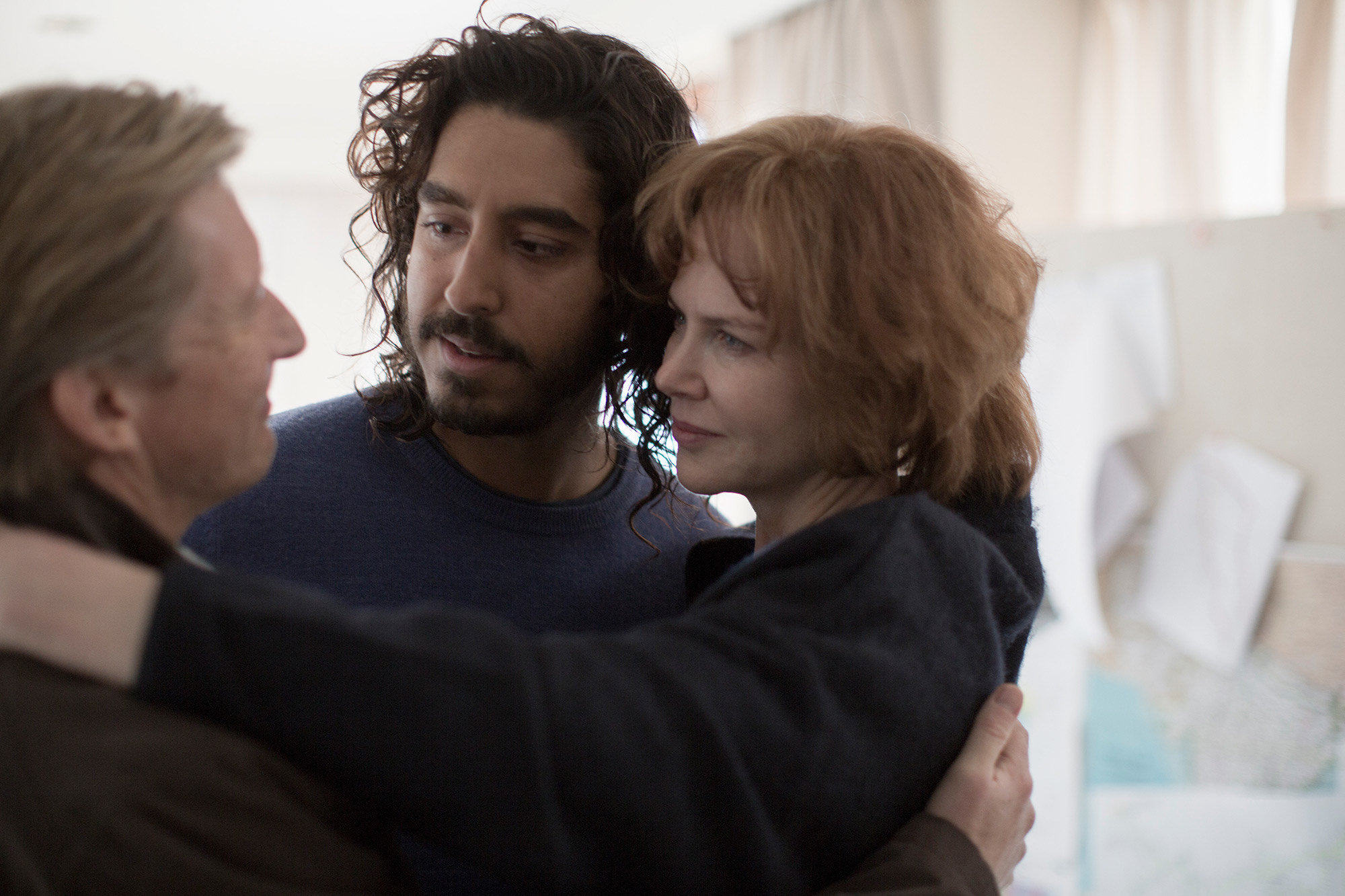 The Weinstein Company
Would you look at that! Nicole Kidman is back and playing another mom with a strange wig. In this film, she's the Australian adoptive mother of Dev Patel who got separated from his family and home as a child in India and is now desperately searching on Google Earth to find them again. Nicole's monologue about wanting him as her son! I've still got goosebumps.
Watch it on Prime Video.
24.
Looper (2012)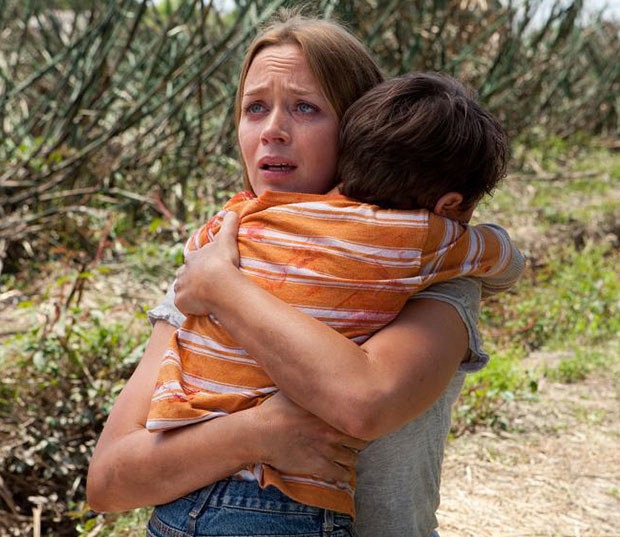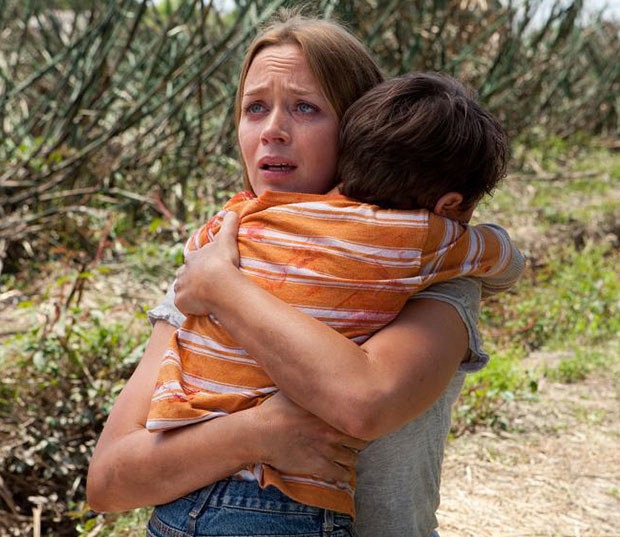 Alan Markfield/©TriStar Pictures/Courtesy Everett Collection
Jerry Maguire but make it a sci-fi thriller. Emily Blunt takes the Renée Zellweger role of single mom with an adorable child, as she navigates a world of contract killers who are paid to murder people sent back in time from the future. As Joseph Gordon-Levitt (Young Joe) tries to murder Bruce Willis (his older self), the action hones in on Emily Blunt's farmhouse and the little boy she is trying to protect.
Watch it on Netflix.
25.
Love, Simon (2018)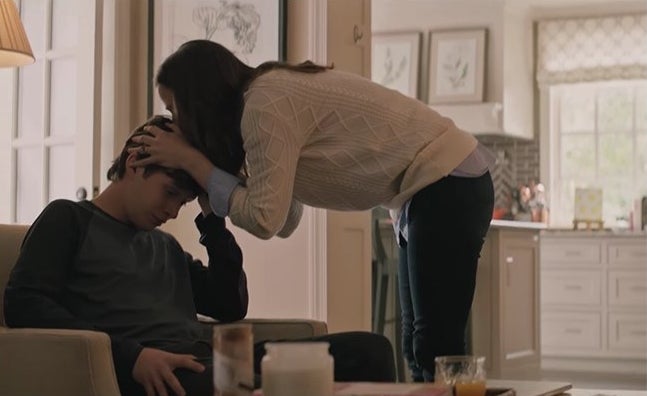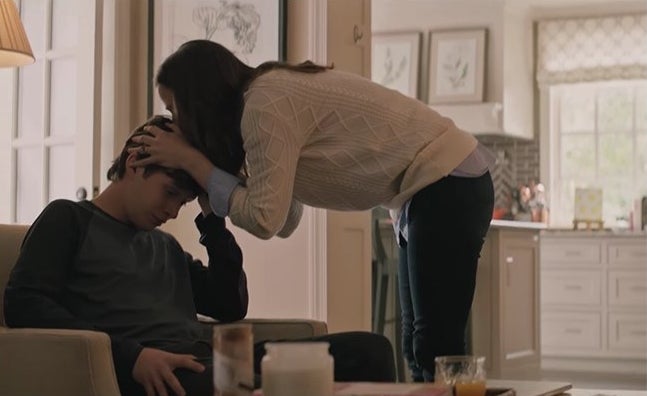 20th Century Fox
If you're gonna come out to your mom, here's hoping that your mom is Jennifer Garner. When Nick Robinson's titular character tells his mother that he's gay in this coming-of-age rom-com, Jen delivers one of the best loving-mom monologues in cinema. Who doesn't want a hug from Jennifer Garner and her cozy sweater?
Rent it on Prime Video.
26.
Maid in Manhattan (2002)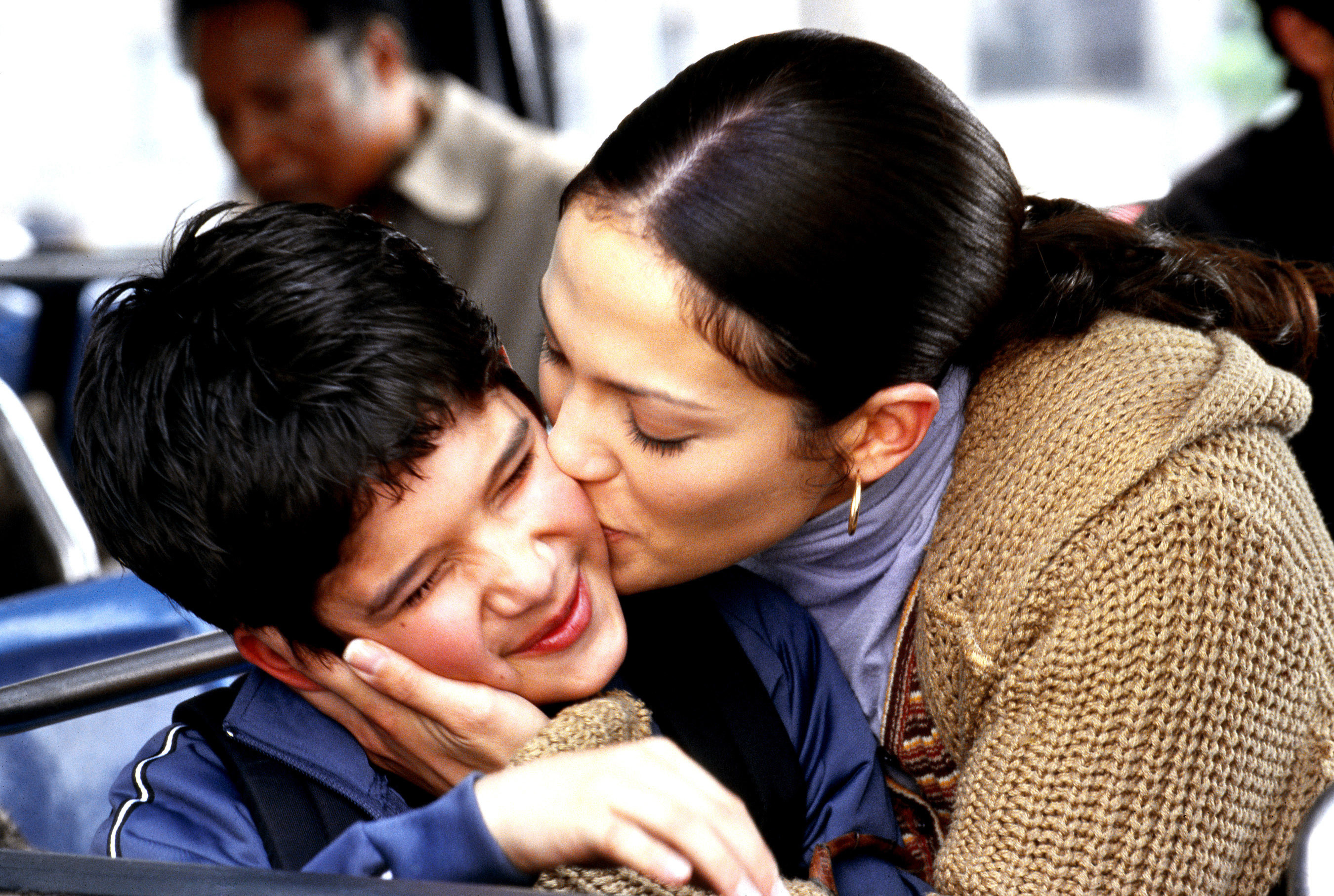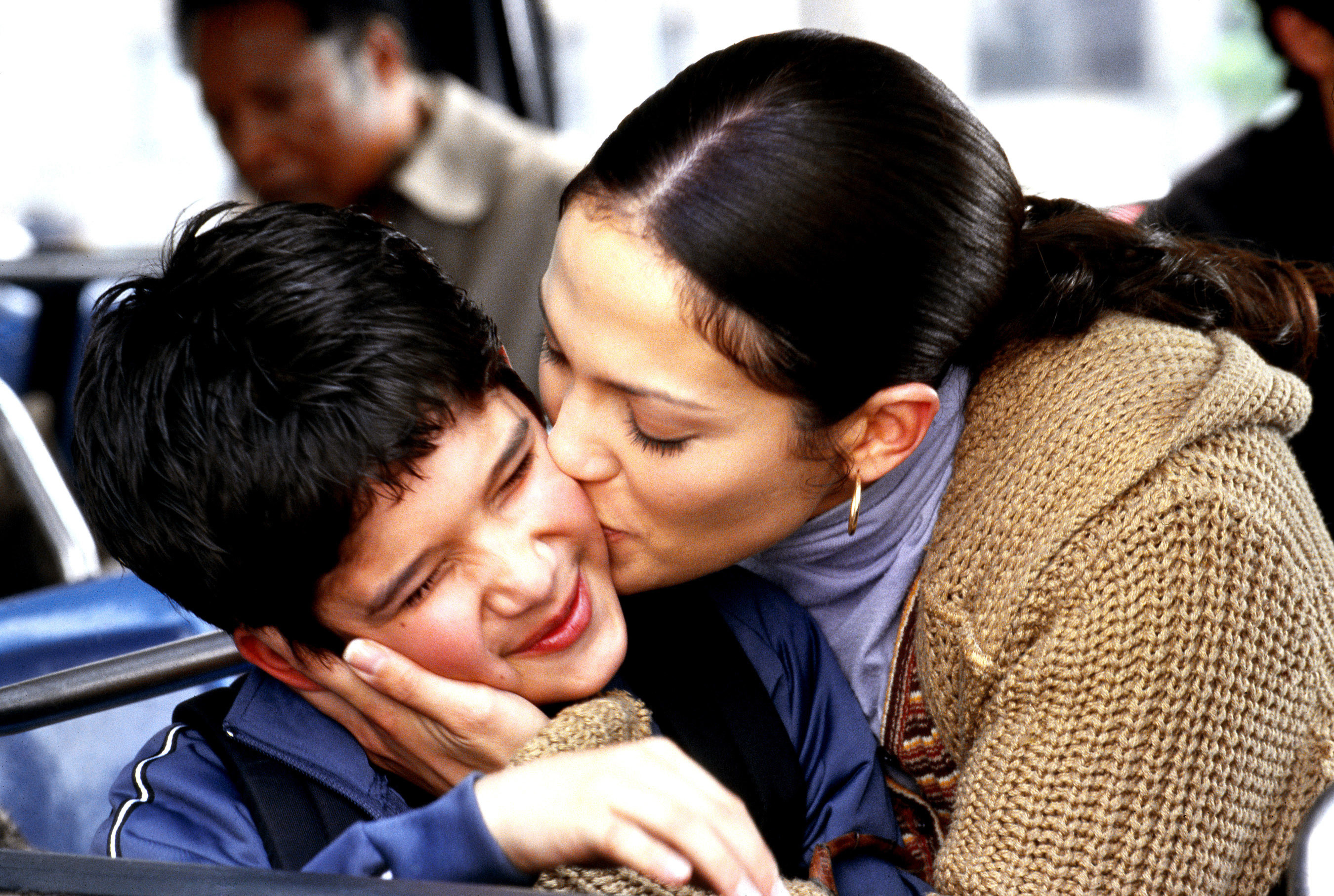 Columbia/Courtesy Everett Collection
Most kids just give their mom a crappy card and some chocolates as a gift. Ty (Tyler Posey) goes out of his way to land his mother an uber-wealthy boyfriend instead. The sweet, precocious, brainy child of Jennifer Lopez's Marisa is interested in politics and strikes up a conversation with a senatorial candidate (Ralph Fiennes) at the hotel she works at. What starts as a casual chat about Richard Nixon leads to him helping his mom find true love. Try getting that for your mom for Mother's Day!
Watch it on HBO Max.
27.
Marriage Story (2019)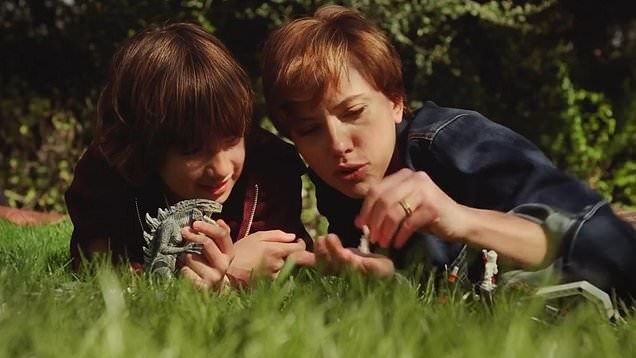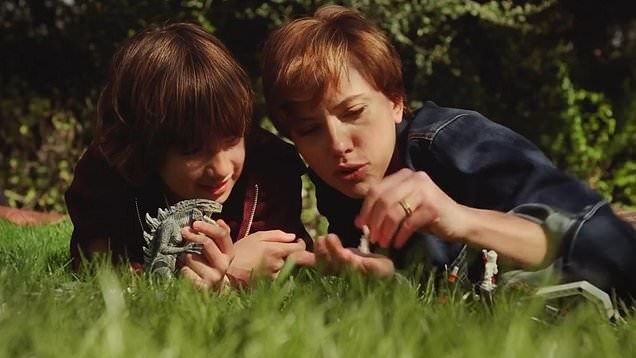 Netflix
While obviously a story about, well, marriage, this Noah Baumbach film starring Adam Driver and Scarlett Johansson as divorcing parents is also a story of motherhood. While navigating an increasingly contentious, bicoastal separation, Scarlett's Nicole must also continue to raise her son, proving to him that just because his life will be different, that doesn't mean it can't be wonderful. TBD though if this is a better film to watch with a married or divorced mom.
Watch it on Netflix.
28.
Marvin's Room (1996)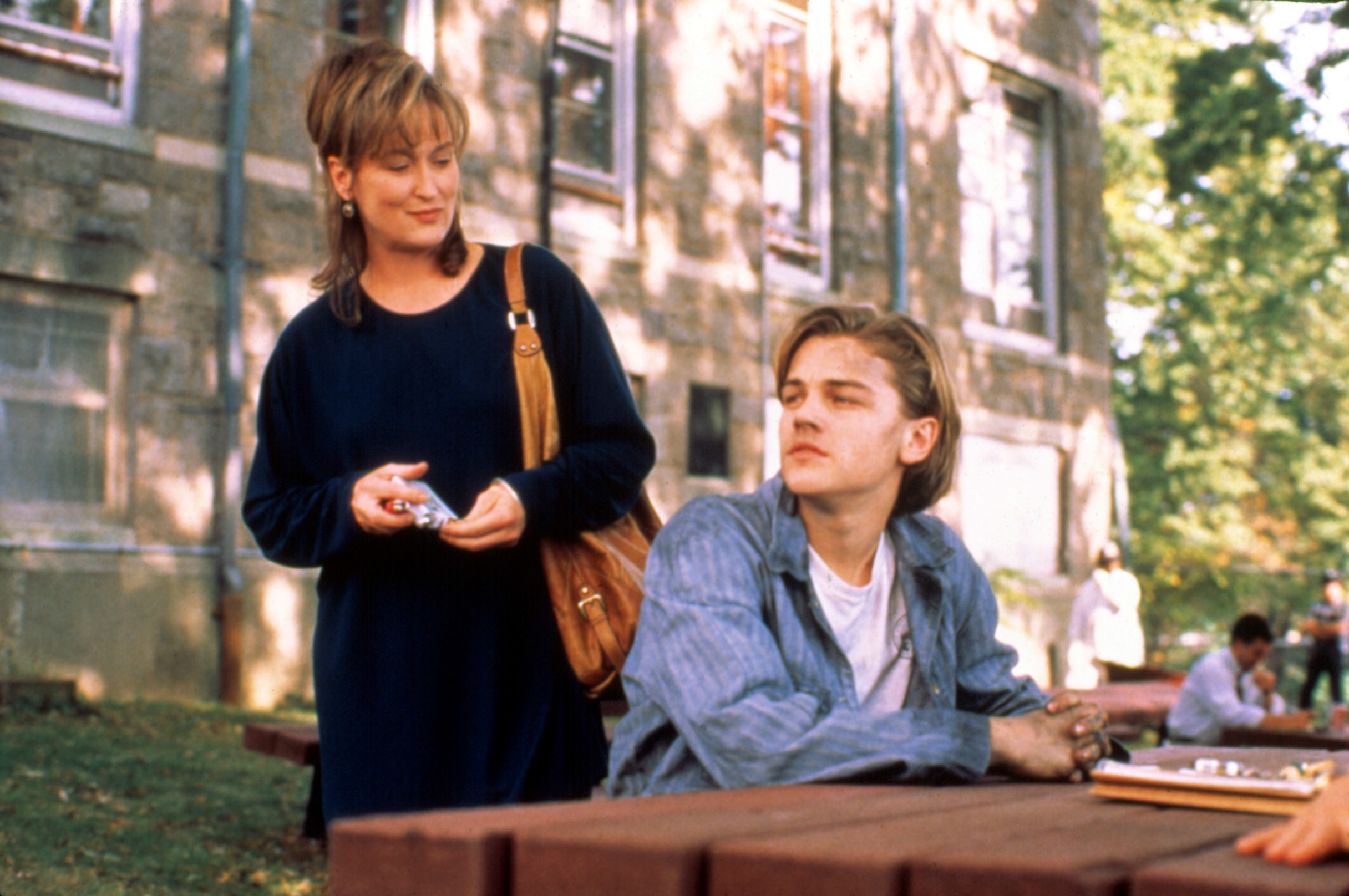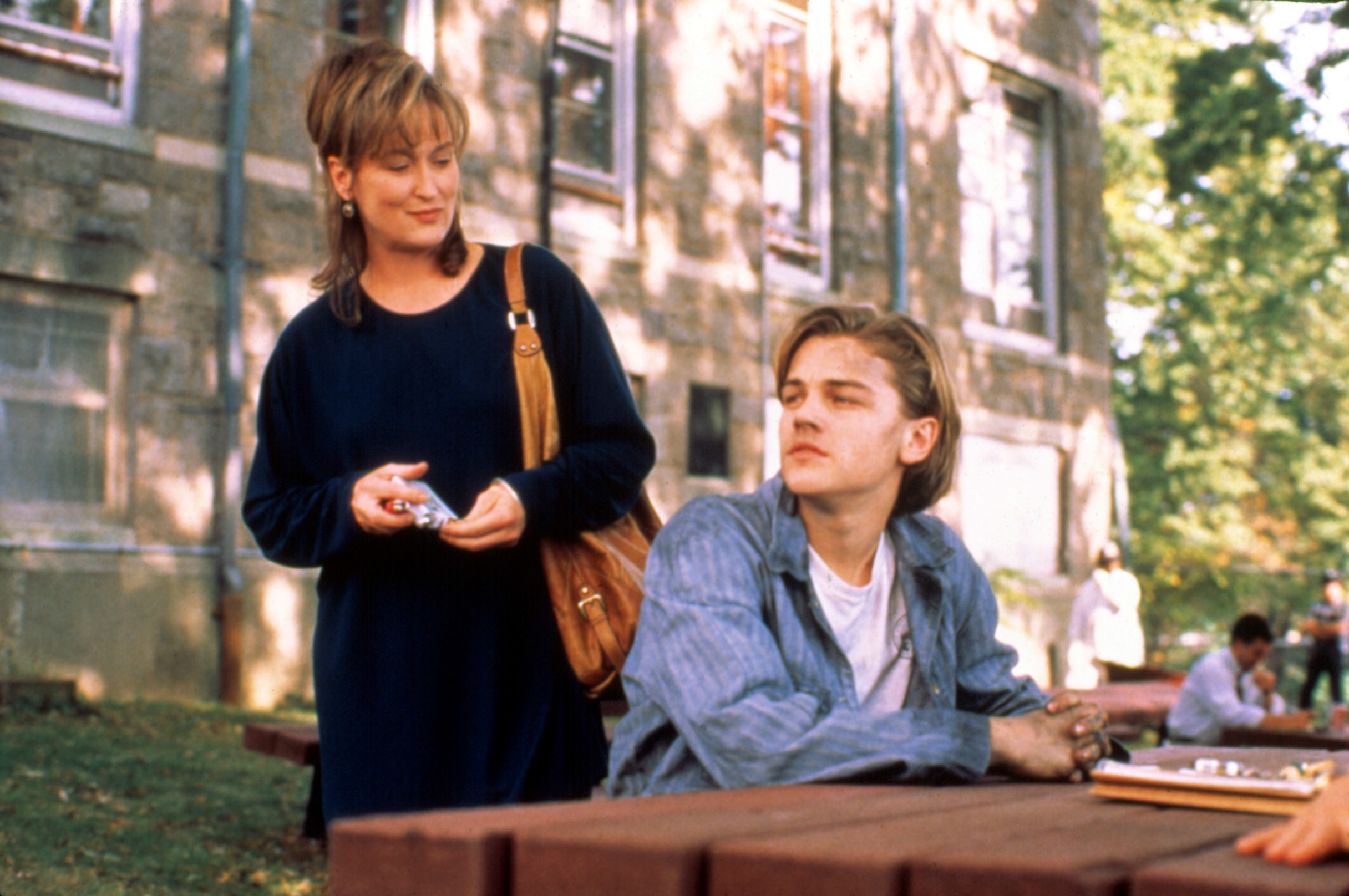 Miramax/Courtesy Everett Collection
Meryl can play any character, so of course, she can play a great mom, as she does to Leonardo DiCaprio here. She's a snarky hairdresser who drags her son down to Florida because her estranged sister needs a bone marrow transplant (because you do for family even if they haven't talked to you in 20 years!). The sister in question is played by Diane Keaton (who famously wants all her sons to be gay), and she becomes a second mother figure to young Leo. And like, you really can't go wrong with this trio.
Watch it on Paramount+.
29.
Miss Virginia (2019)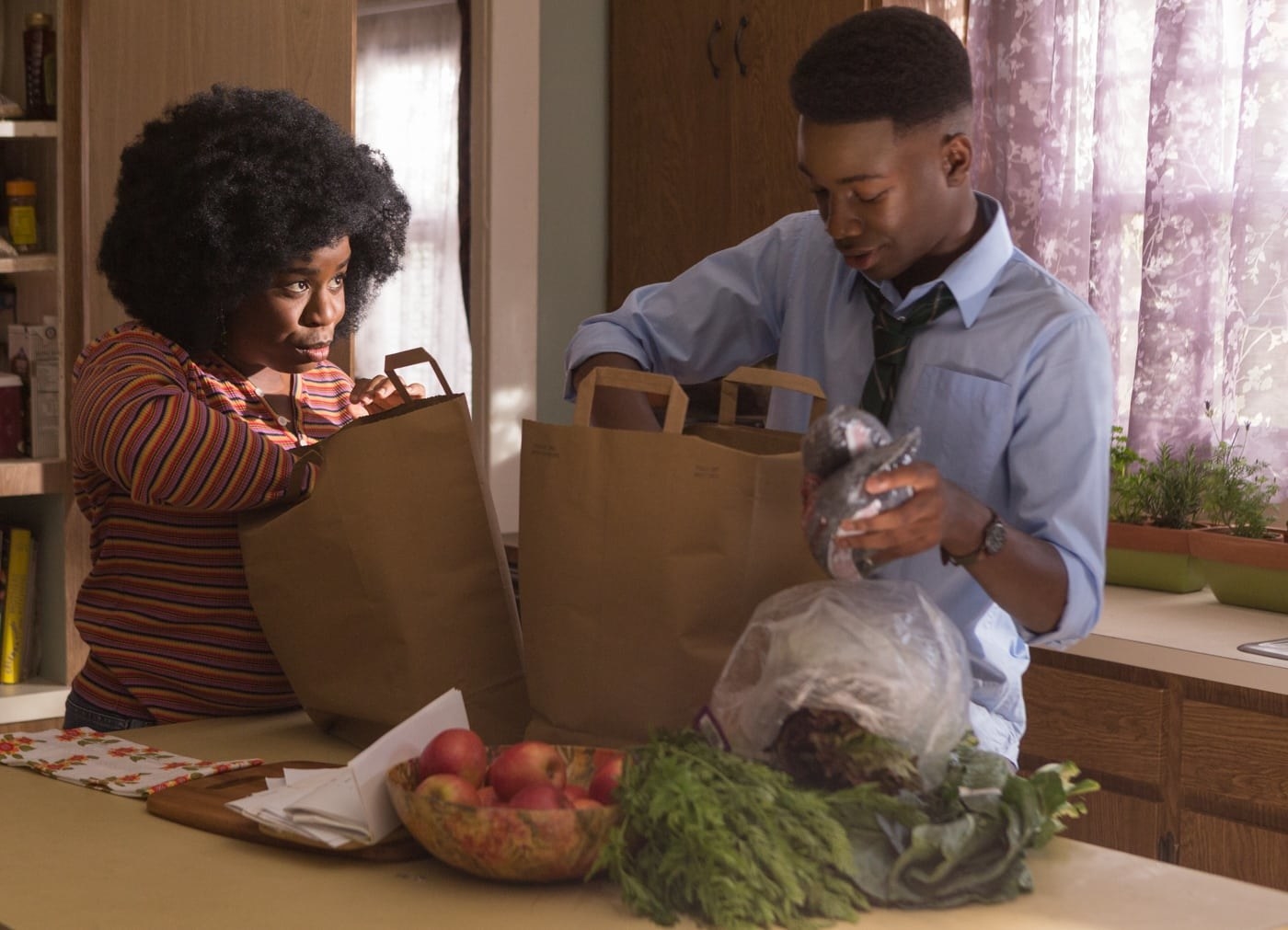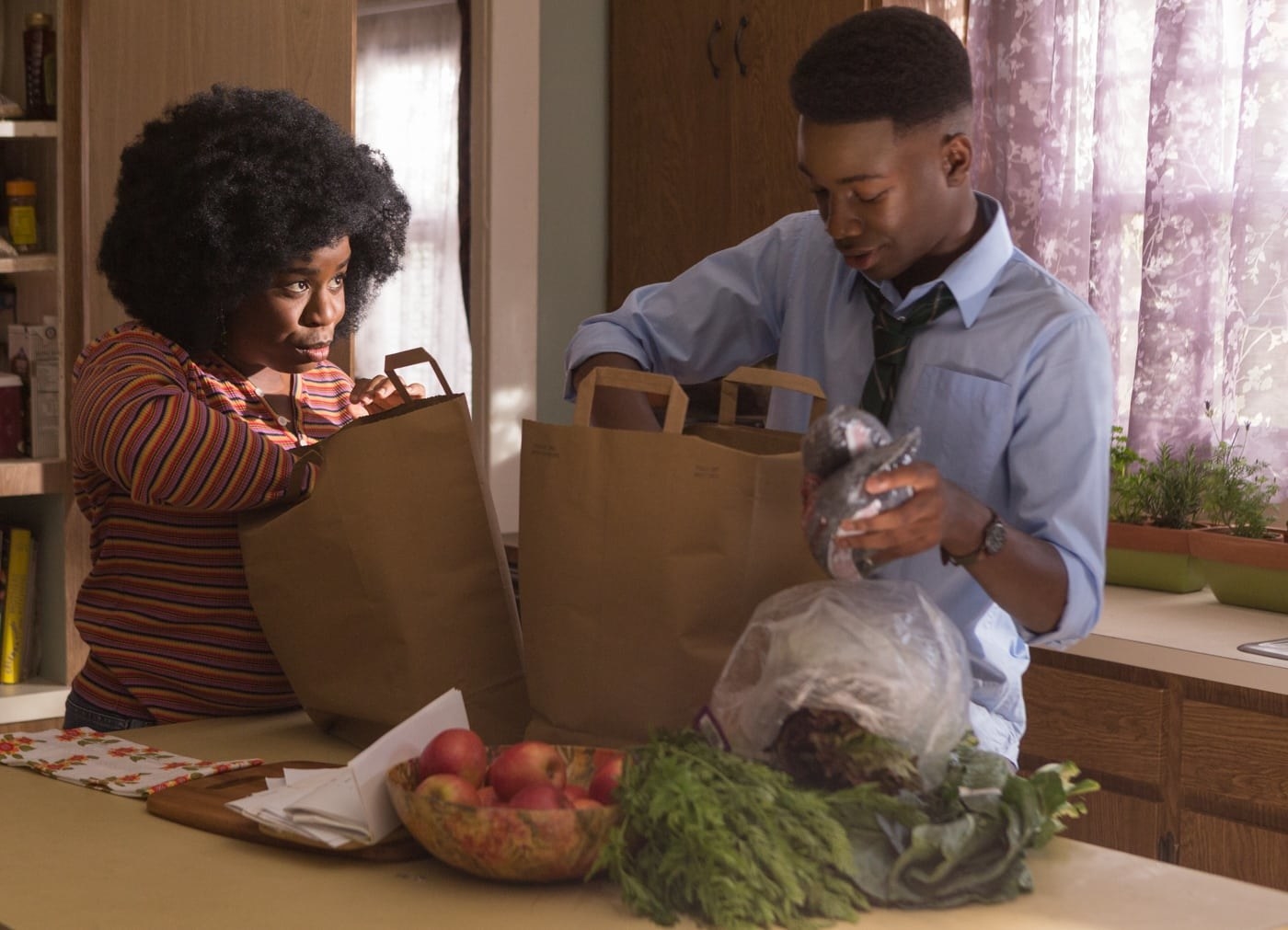 Vertical Entertainment
Based on my own personal experience, about 90% of motherhood is nagging your son about school-related issues. BUT first, you've got to have a school for your child to attend in the first place. In this drama, based on a true story, Uzo Aduba plays Virginia Walden, a mother who became instrumental in the school vouchers movement, as she fought for her child to attend a private school that would keep him off the street. The political drama also happens to star this year's Oscar nominee Aunjanue Ellis as a congresswoman involved in the legal battle, so if you loved watching her yell at Will Smith, you can get more of her terrific acting here.
Rent it on Prime Video.
30.
Moonlight (2016)

A24 / courtesy Everett Collection
The 2017 Best Picture winner delivers a difficult portrait of motherhood, as Chiron witnesses his mom's spiral into drug addiction in three acts. Naomie Harris's Oscar-nominated turn as his mother is as captivating as it is gut-wrenching. Oh, and you've also got Janelle Monáe right there as another mother figure. Actors doing great work all the way around.
Watch it on Hulu.
31.
The Omen (1976)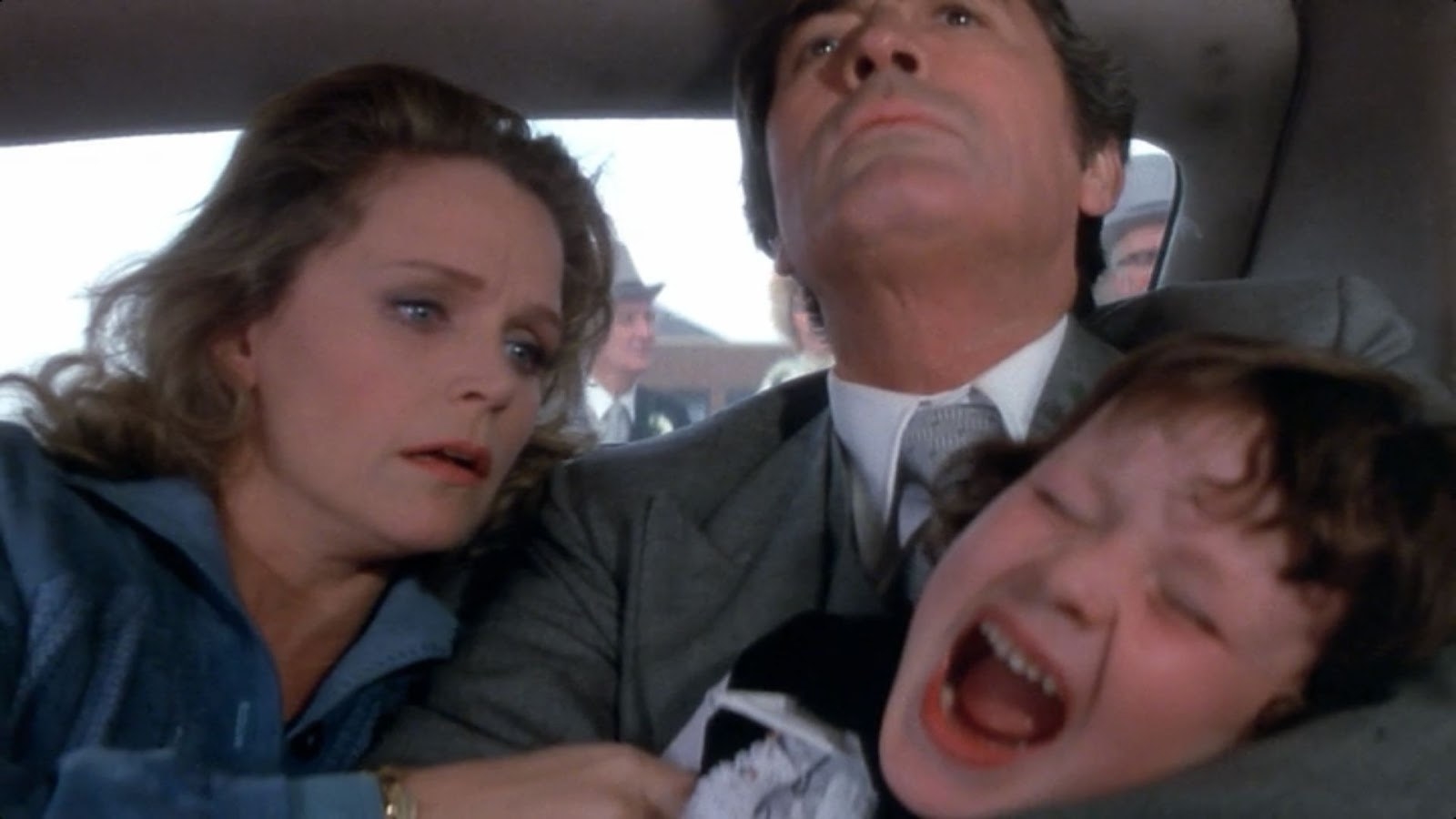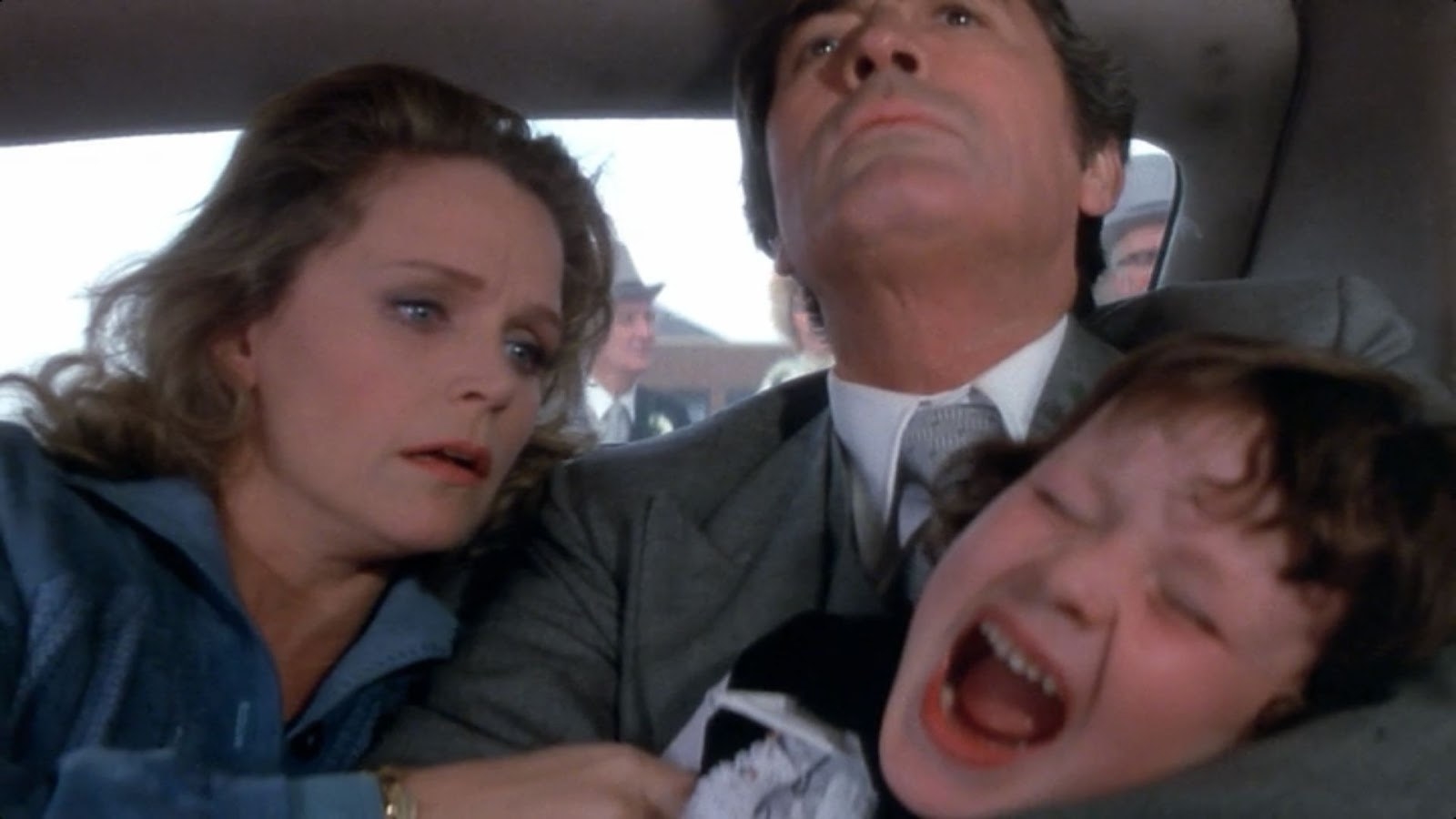 20th Century Fox
Giving birth and raising a child is a beautiful experience. Less beautiful, however, when your son turns out to be the Antichrist and starts telepathically coercing nannies into hanging themselves. Such is the case in this supernatural-horror classic where Damien arrives to wreak havoc on his mother (played by Lee Remick), at one point pushing her over a banister. Probably not quite the relationship you have with your mom, but who's to say.
Rent it on Prime Video.
32.
Ordinary People (1980)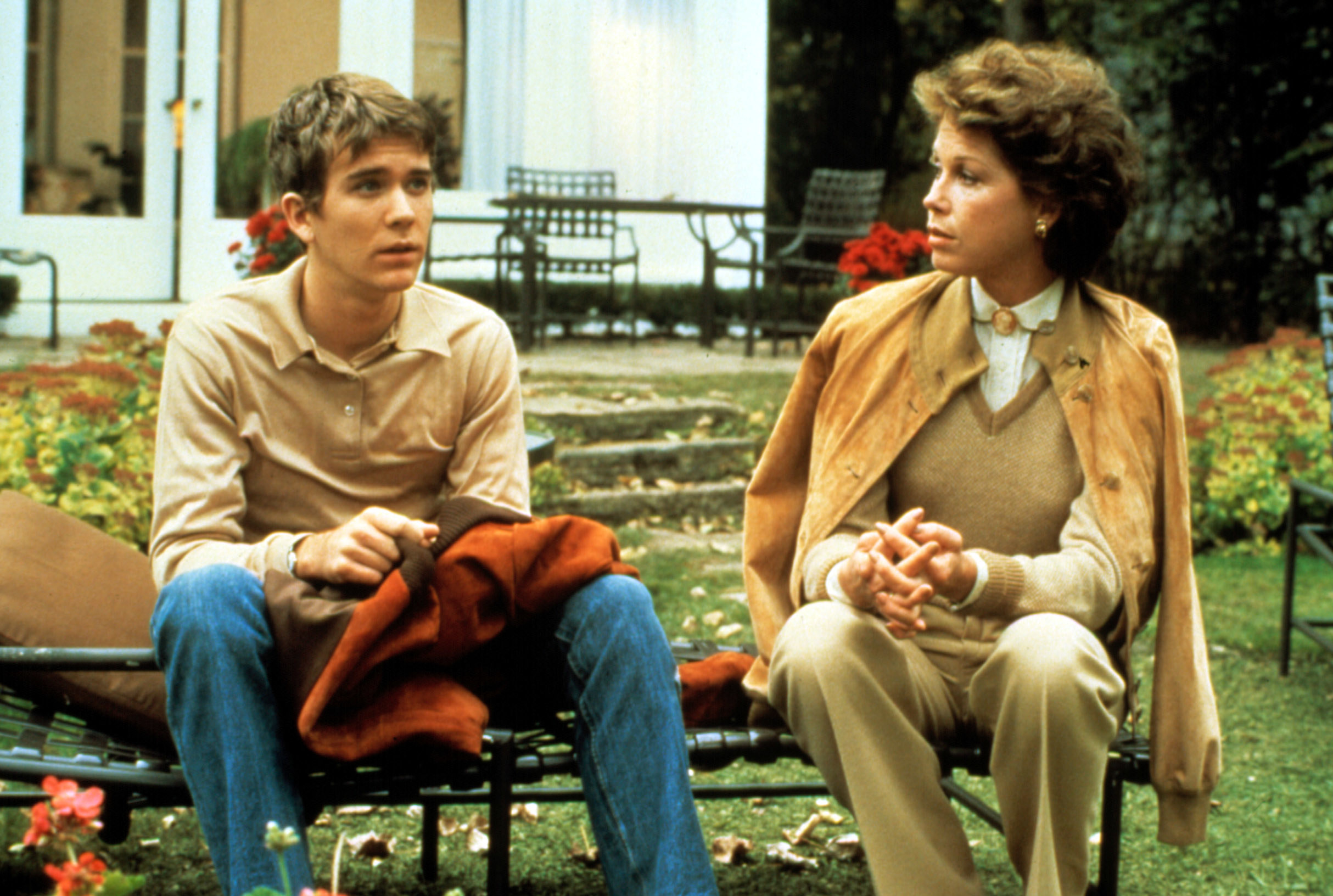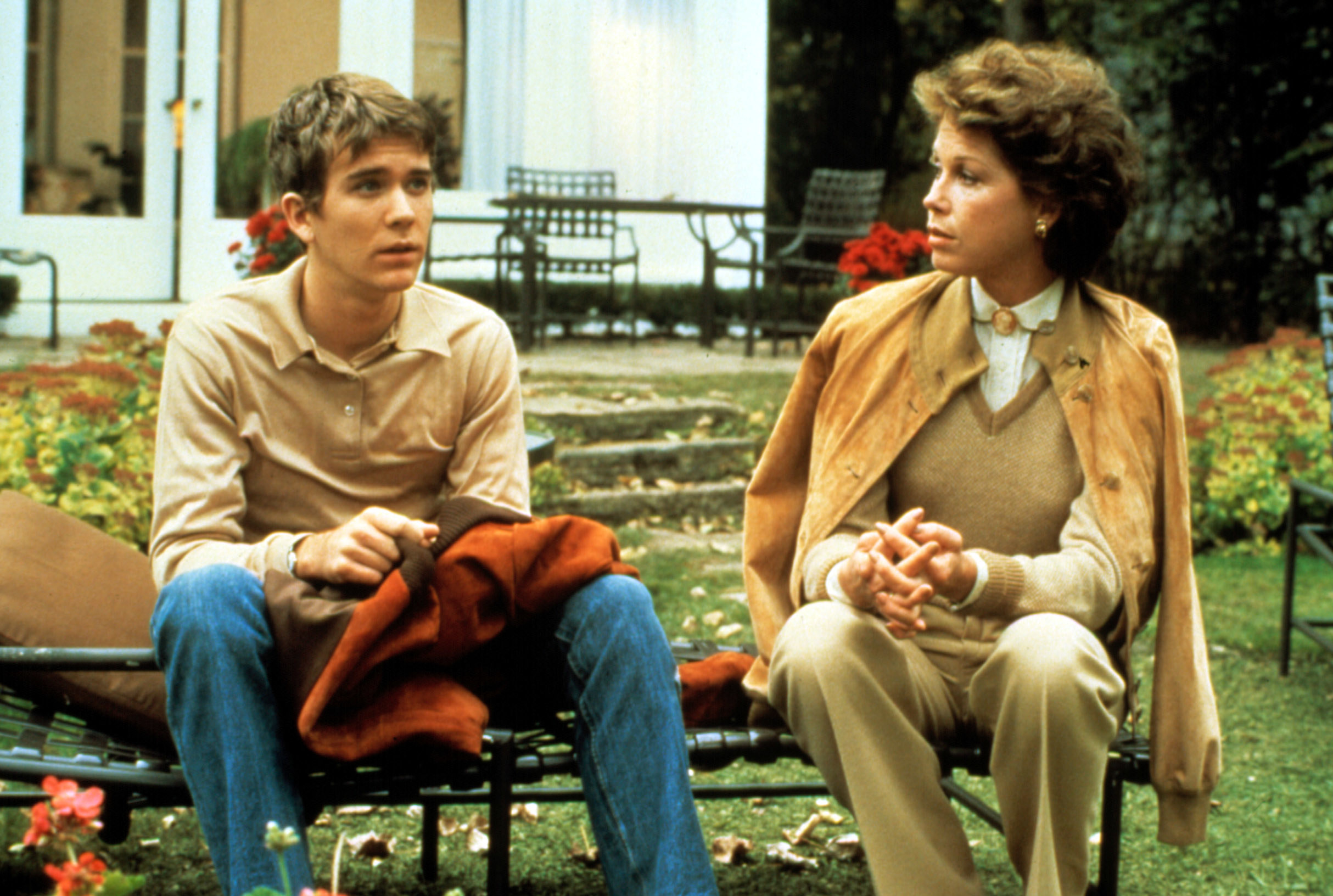 Paramount Pictures/ Courtesy: Everett Collection.
Another oldie, this Best Picture winner from the '80s stars Donald Sutherland, Mary Tyler Moore, and Timothy Hutton in awards-worthy performances. An upper-class family in suburban Illinois crumbles as they each mourn the loss of their son and brother. MTM plays against type in this serious drama, and her frazzled relationship with her remaining son is devastating.
Watch it on Prime Video.
33.
Other People (2016)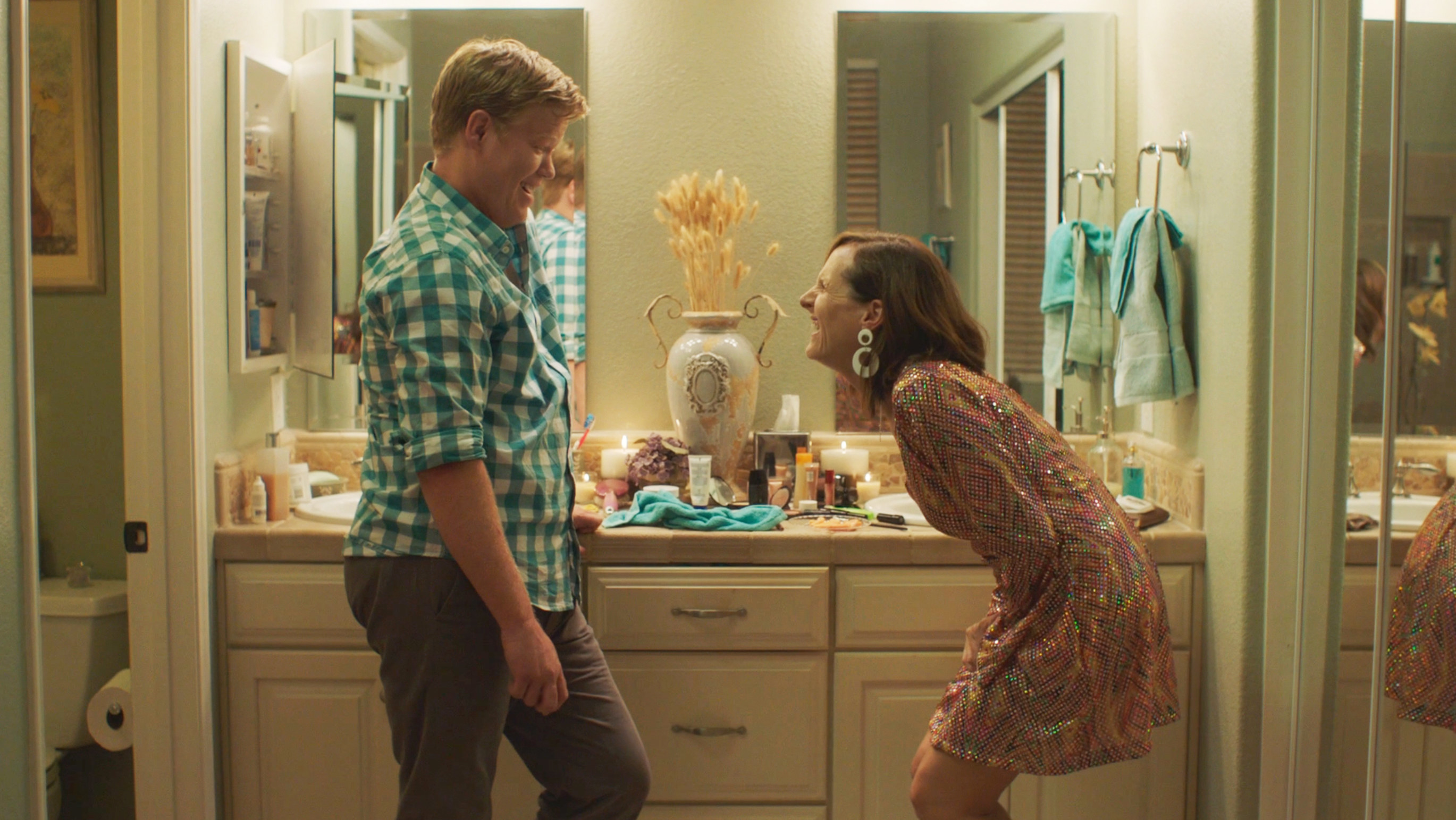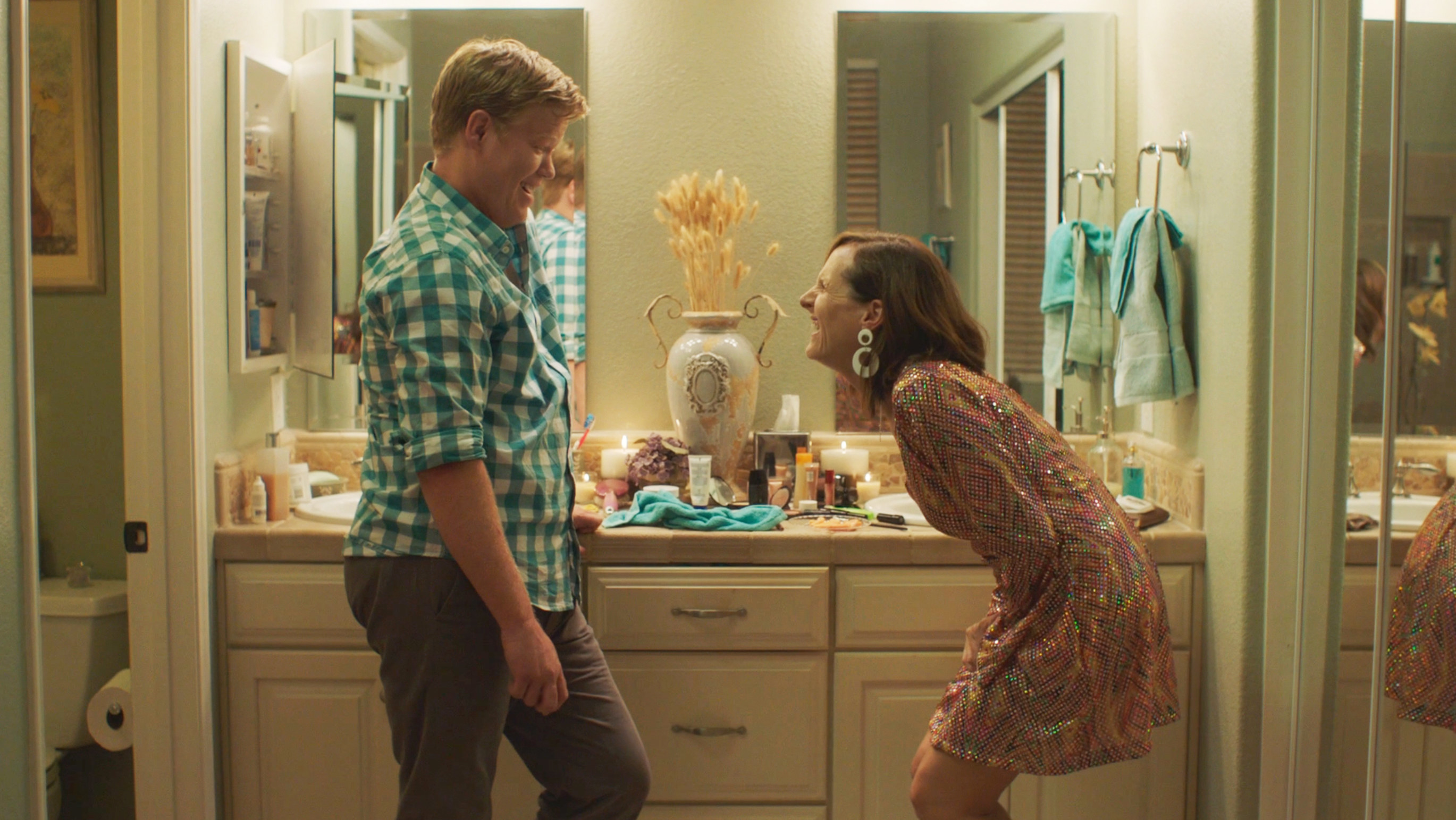 Brian Burgoyne/Vertical Entertainment/Courtesy Everett Collection
I have written before about what a great onscreen mom Molly Shannon is. If you love HBO's The Other Two, then I recommend Other People, as both were written by former SNL writer Chris Kelly. The semi-autobiographical film follows David (Jesse Plemons), a gay comedy writer who returns to Sacramento to help take care of his mother Joanne (Shannon) when she's diagnosed with cancer. A great queer film, moving, funny, and only 90 minutes? It's a keeper.
Watch it on Netflix.
34.
Pain and Glory (2019)

Sony Pictures Classics/Courtesy Everett Collection
Penélope Cruz has been in seven of Pedro Almodóvar's films, so it seems only natural that when he was casting someone to play his mother in this semi-autobiographical drama that he tapped her for the part. (He also cast her in All About My Mother and Parallel Mothers, so we've got some mom vibes in general happening). The film depicts a complicated relationship between the mother and son, one that haunts Salvador (Antonio Banderas) even after her death. Ask any therapist, and they'll tell you that your mother's impact on you is forever, which is a sentiment this film certainly echoes.
Rent it on Prime Video.
35.
Parasite (2019)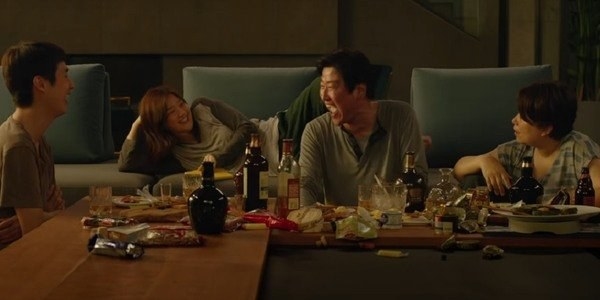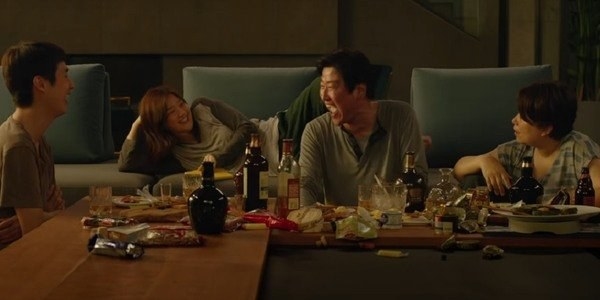 CJ Entertainment
Another Best Picture winner on this list! Honestly, Hollywood producers should take note. You want some gold statues? Make a film with a strong mother-son dynamic. In this dark-comedy-thriller, Woo-shik Choi's character gets his family jobs working in the house of a rich Korean family. When their caper starts to go awry, however, it is the mother and son who are left scrambling to pull their life back together.
Watch it on Hulu.
36.
The Power of the Dog (2021)

Netflix/Courtesy Everett Collection
This one didn't win Best Picture, but it came awfully close! The mother-son Oscar bump is at it again. Here Kodi Smit-McPhee and Kirsten Dunst play a duo dragged out to a ranch run by a vile Phil (Benedict Cumberbatch) when Rose (Dunst) marries Phil's brother (her real life husband Jesse Plemons). Somewhat akin to the Dune duo, this mother-son pair must fight for one another as they try to carve out a happy life in a dusty world. Also, both mother and son got Oscar nominations, which is the fourth time so far on this list, following Benjamin Button, Lion, and Ordinary People.
Watch it on Netflix.
37.
Psycho (1960)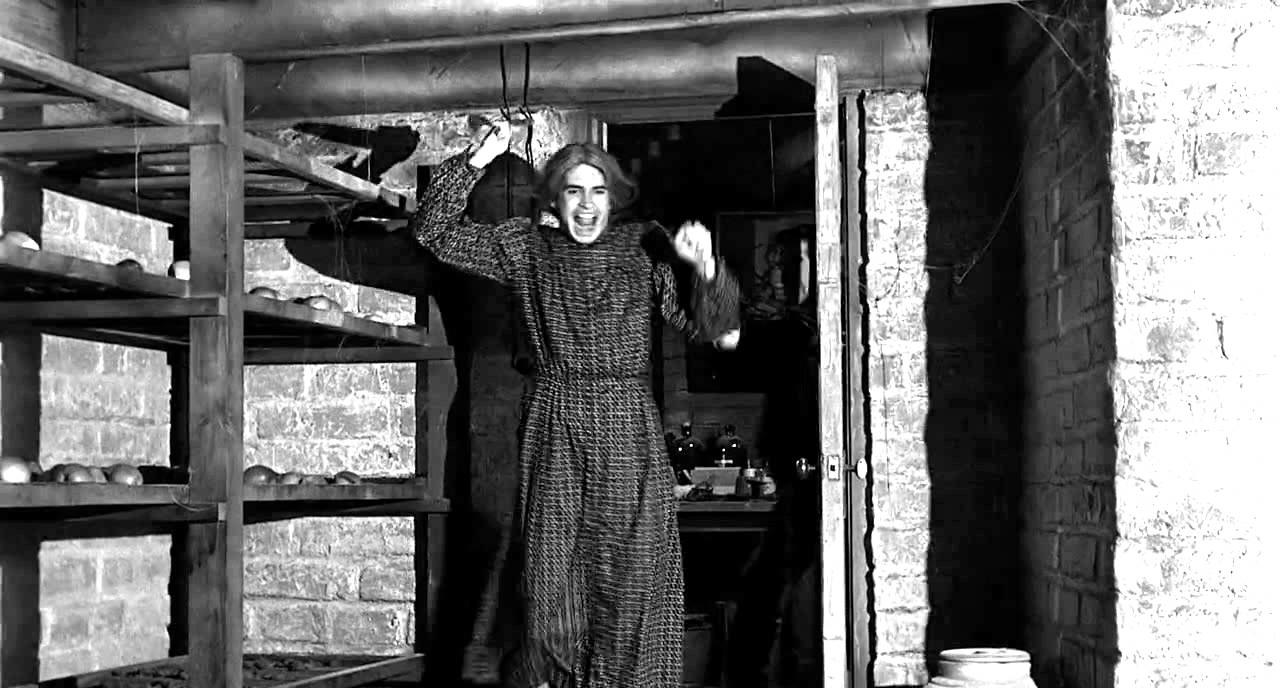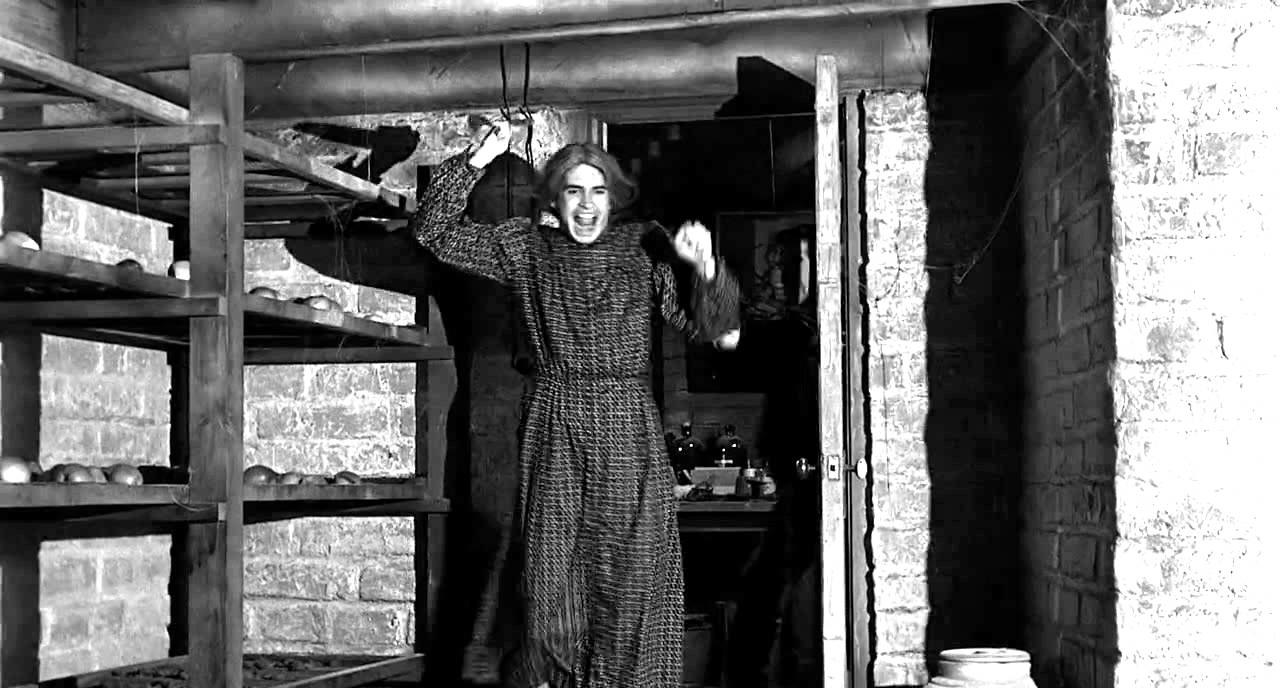 Paramount Pictures
SPOILERS (although this movie came out 60 years ago, so honestly you should know the plot twist by now). Nothing says, "I don't have mommy issues," like hiding your mother's dead body in the basement, dressing up in her old clothes, and murdering motorists in your hotel. Norma Bates isn't actually alive in the film, but her presence is all over it.
Watch it on Peacock.
38.
Roma (2018)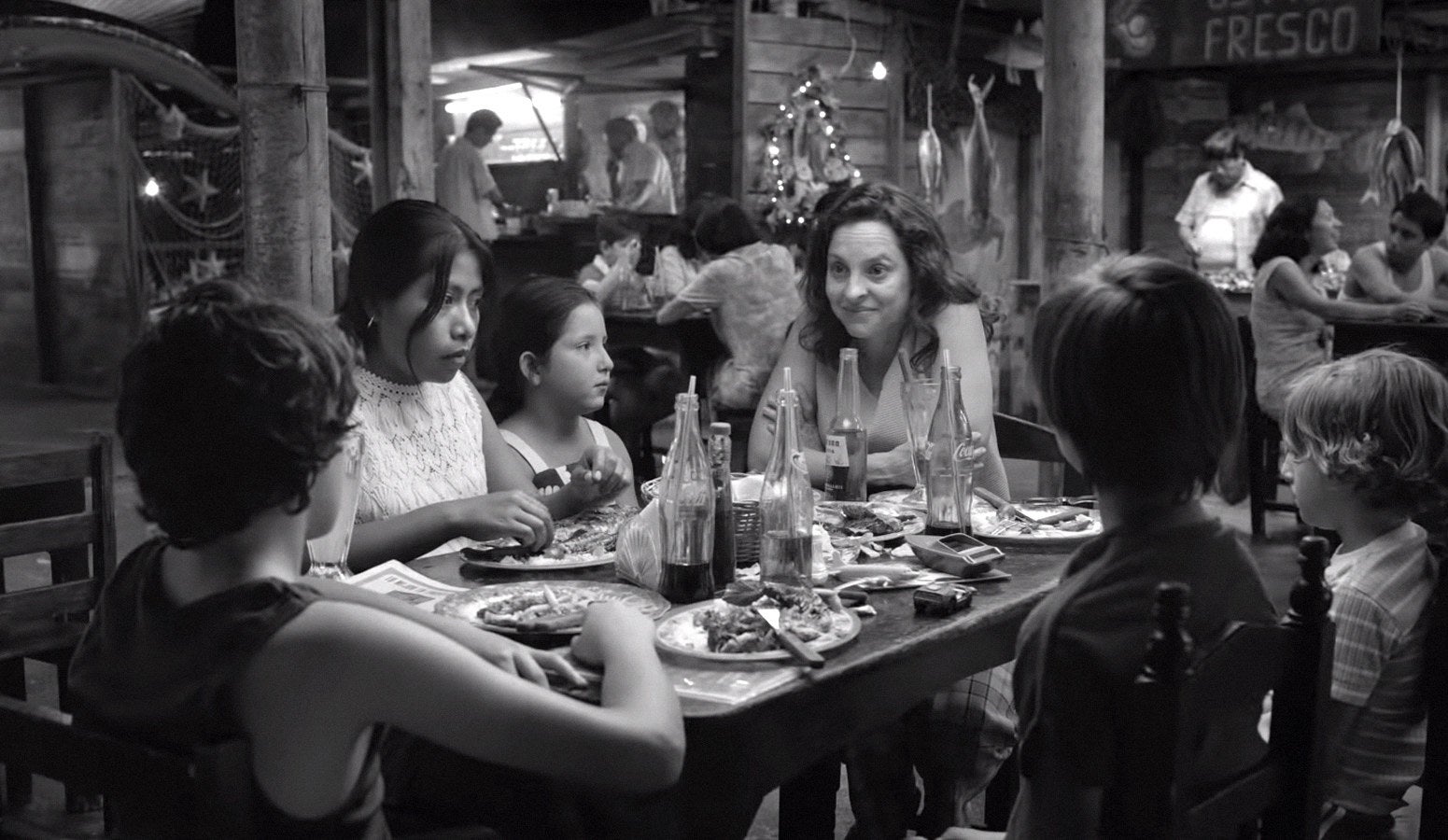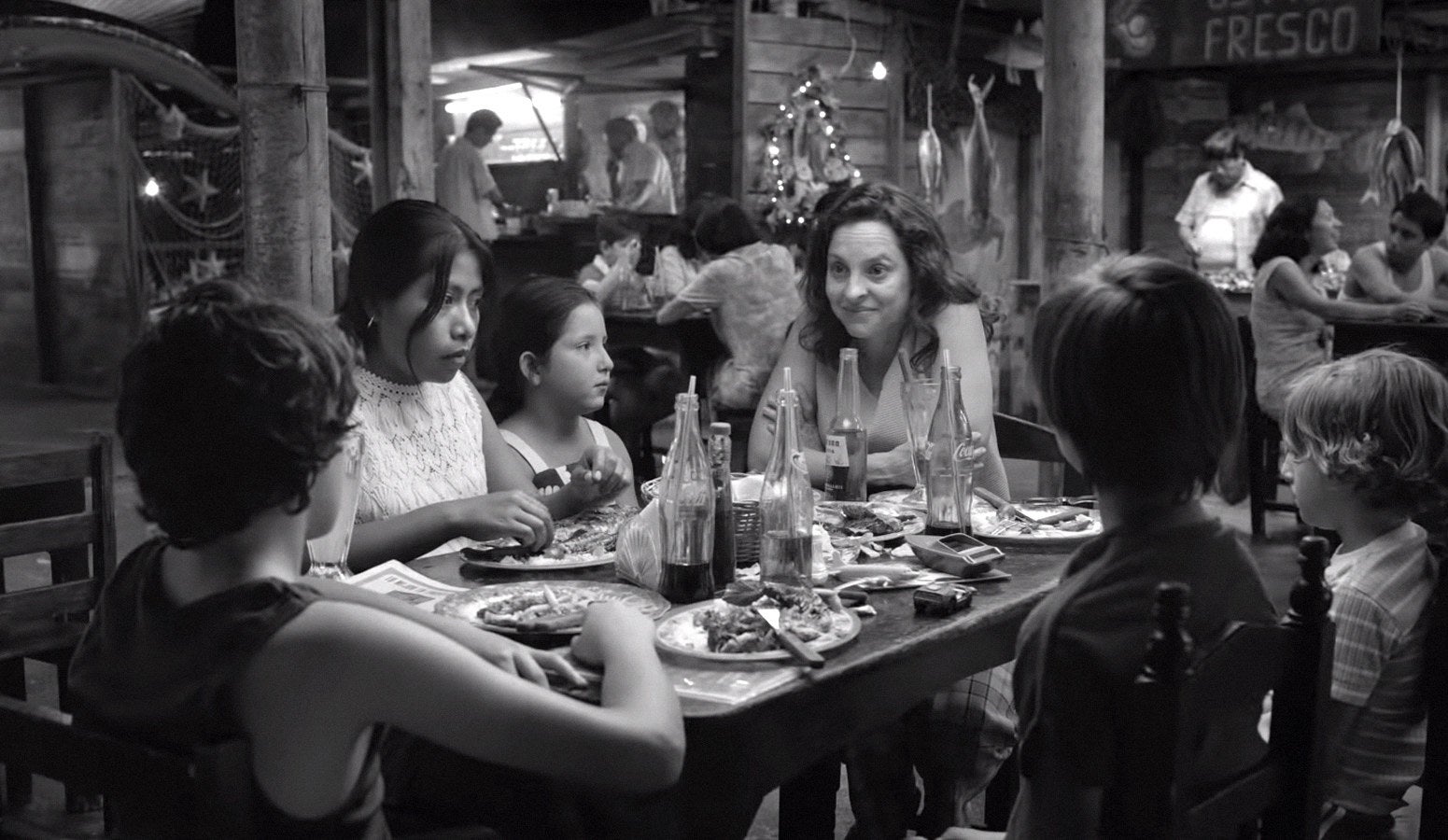 Netflix/Courtesy Everett Collection
Auteur filmmakers LOVE a semi-autobiographical film about their mother. Belfast, Pain and Glory, and 20th Century Women are certainly all examples, as is this one from Alfonso Cuarón. Here we get two mother figures for the price of one, however, as Cuarón meditates on both his relationship with his biological mother (Marina de Tavira) and the nannies who raised him (Yalitza Aparicio). Mothering a child takes a variety of forms, and sometimes the people who take the best care of us aren't biologically related.
Watch it on Netflix.
39.
Room (2015)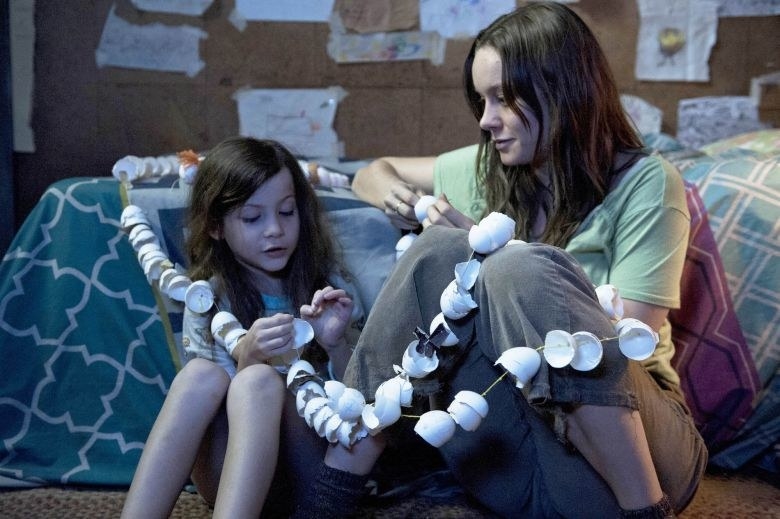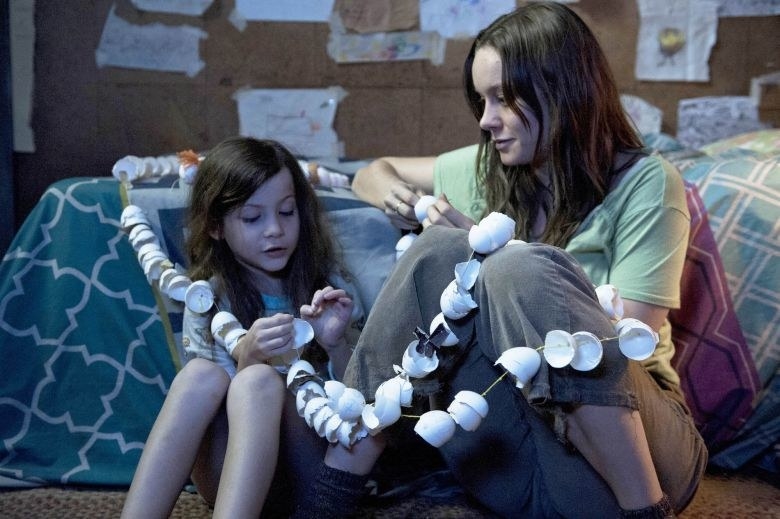 Caitlin Cronenberg/©A24 / courtesy Everett Collection
You've really got no choice but to be best friends with your mom if you've been locked in a shed with her for five years by an evil man. The relationship between Brie Larson's Joy and Jacob Tremblay's Jack is pushed to its breaking point as the pair try to escape and rebuild a life for themselves after years of trauma. Oh, and Brie won an Oscar for this role (the second winner on the list). I'm telling you.
Watch it on Hulu.
40.
Spencer (2021)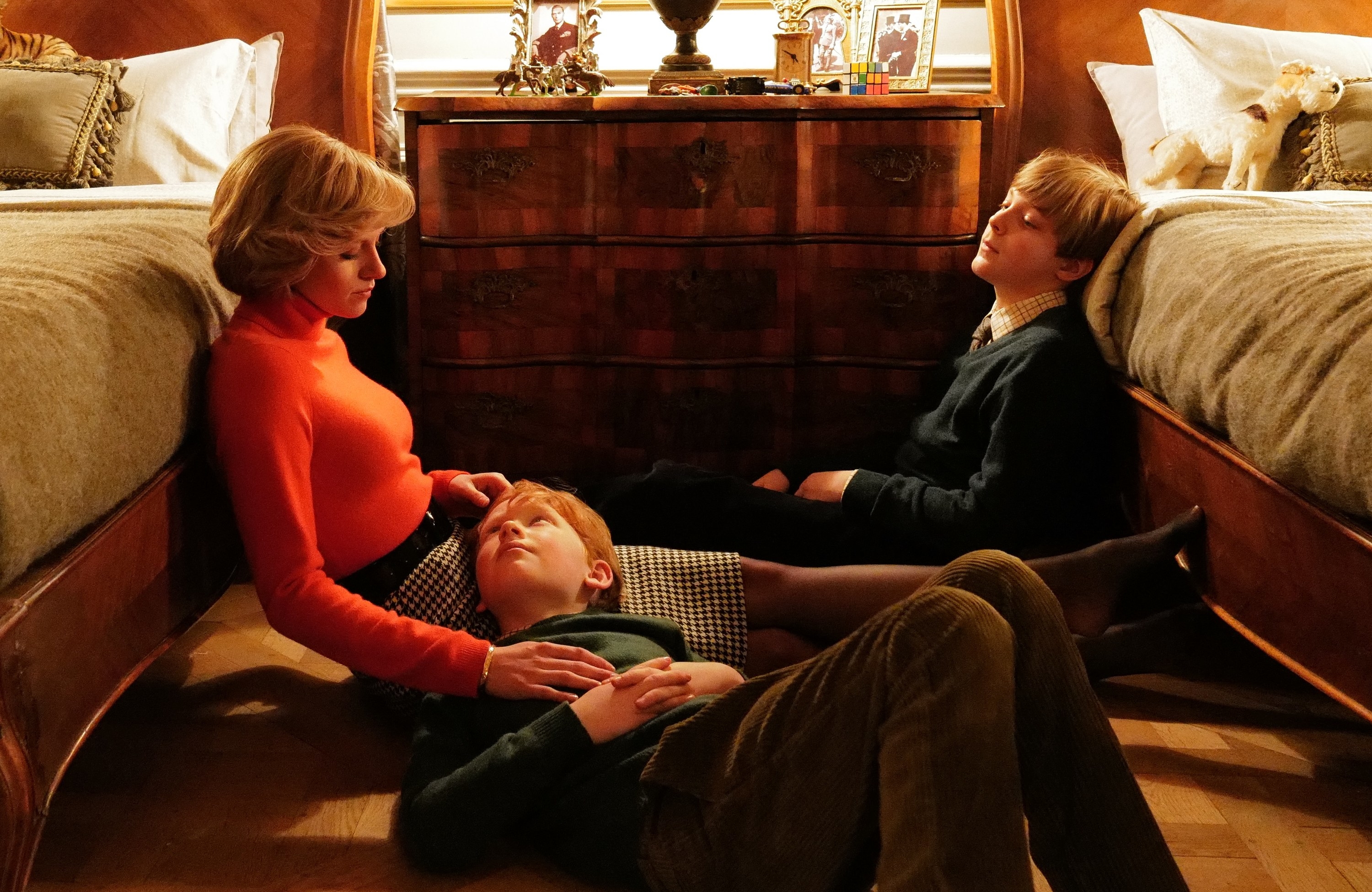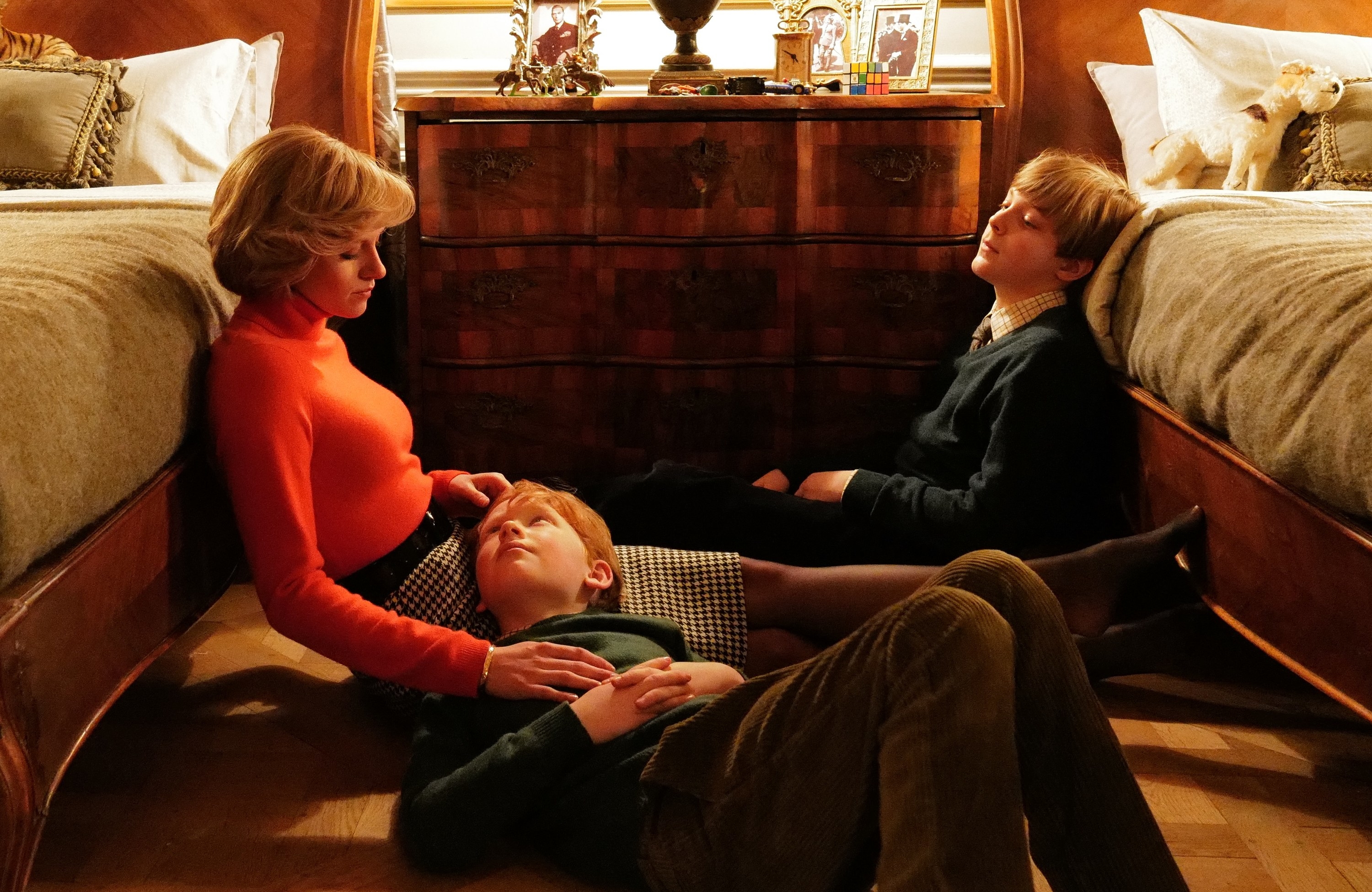 Neon
Spencer was the best film of last year IMHO, and Kristen Stewart's portrayal of Princess Diana as a loving mother trapped under the thumb of a hostile monarchy is certainly a large part of why the film works. In a cold, sterile, gem-encrusted world, the only bright spots for her are her sons William and Harry. The trio's relationship is at the center of the film, and its final scene has big "You're not going to school today, instead we're taking a road trip" energy, which is what every child wants from their mom.
Watch it on Hulu.
41.
Spider-Man: No Way Home (2021)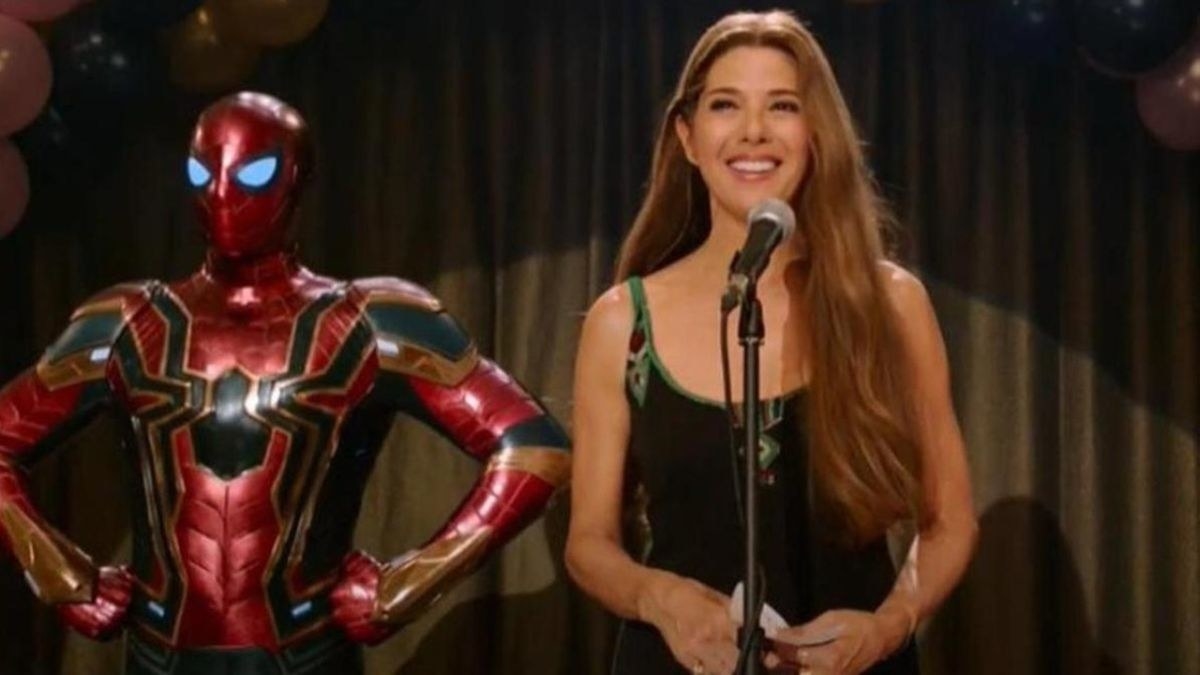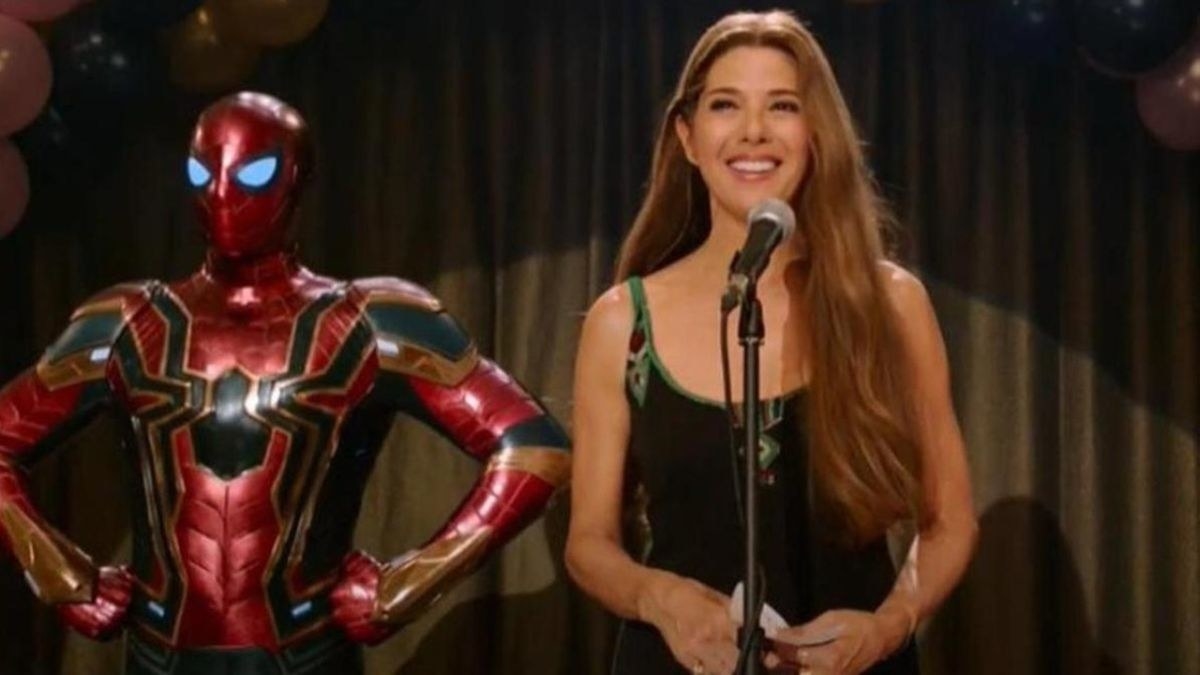 Marvel Films/Disney
Yes. I understand that Aunt May is in fact Spider-Man's aunt and not his mother. But his parents are dead, and so he is being raised by his aunt, which makes her the mother figure. Families are all different, and they are all valid. So if you're a person infected with spider venom and you want your aunt to come to the mother-son multiverse smack-down, then go right ahead. The Spidey-May relationship is one of the best parts of the new Spider-Man trilogy, and that is all I'm going to say because of spoilers.
Rent it on Prime Video.
42.
Tarzan (1999)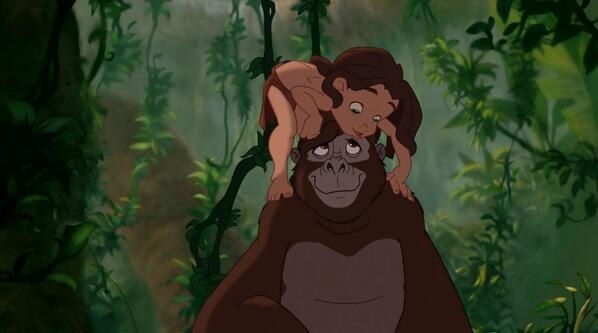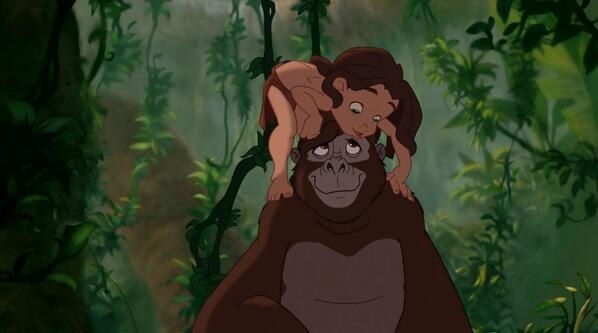 Buena Vista Pictures
Sometimes your mom is a human. Sometimes your human mom dies, and you get a new mom who is a gorilla. This Disney classic, stockpiled with Phil Collins bops on the soundtrack, brings you the heartwarming tale of a loin-clothed adult male and his loving gorilla mom (voiced by Glenn Close!). BRB — going to listen to "You'll Be in My Heart."
Watch it on Disney+.
43.
The Sixth Sense (1999)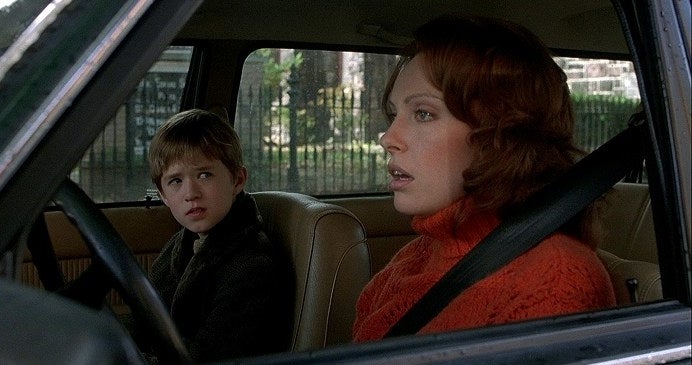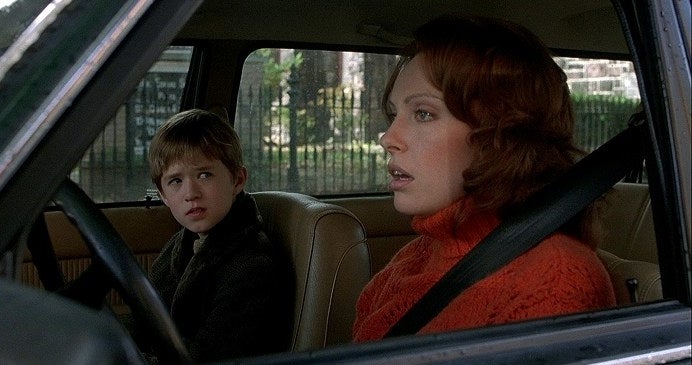 Buena Vista Pictures Distribution
In addition to one of the greatest plot twists in film history, this M. Night Shyamalan film also features the dynamic mother-son duo played by Toni Collette and Haley Joel Osment (both of whom got Oscar noms. You see? There's a trend.). While all their interactions are pure gold, the scene where Haley holds a séance in their car is a sure bet to get the tears flowing.
Watch it on Prime Video.
44.
Soul (2021)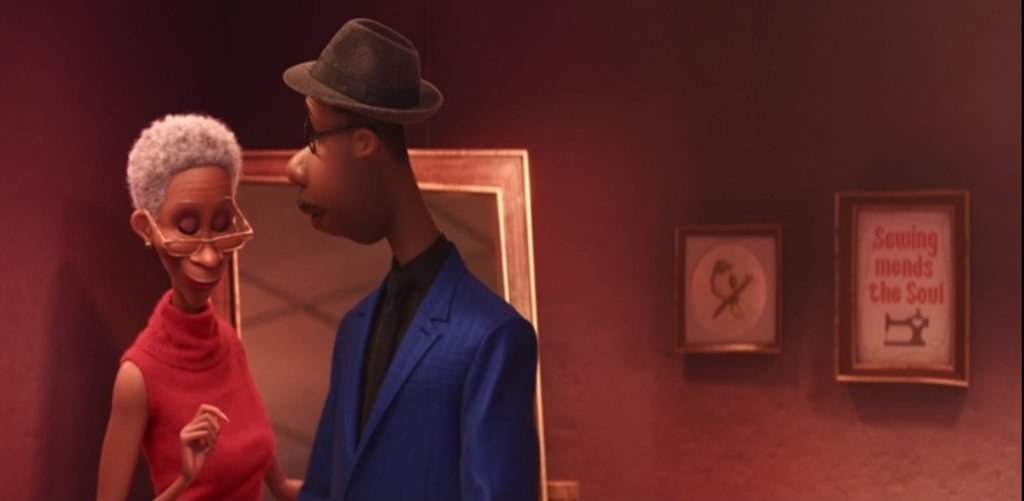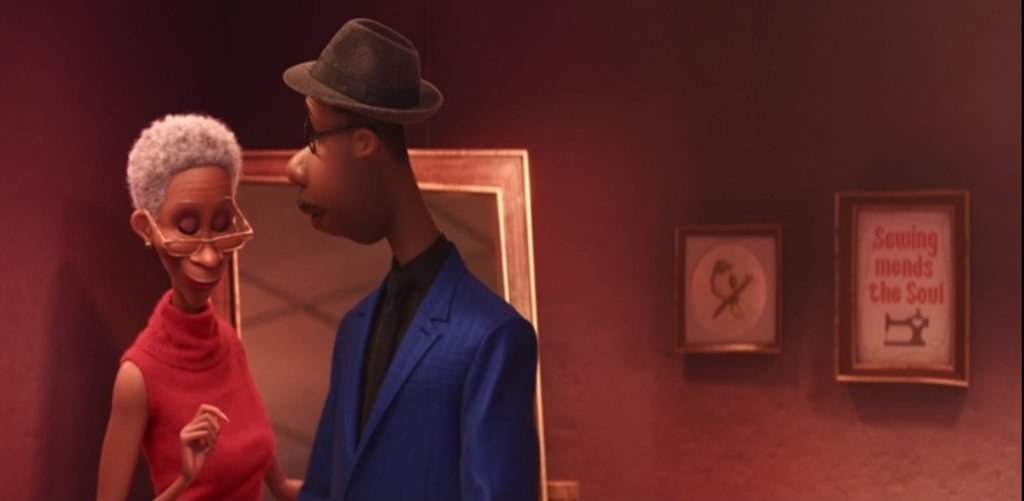 Disney/Pixar
Much of Pixar's most recent Oscar winner is dedicated to Joe's (Jamie Foxx) navigation of the afterlife along with 22 (Tina Fey), a soul not yet been sent to earth. But at the heart of the story is the relationship between Joe and his mother (voiced by the ever talented Phylicia Rashad). The hold that our mothers have over our choices even into adulthood is something that hasn't popped up much on this list, but boy oh boy, are many of us still caring a bit too much what our parents think.
Watch it on Disney+.
45.
The Way Way Back (2013)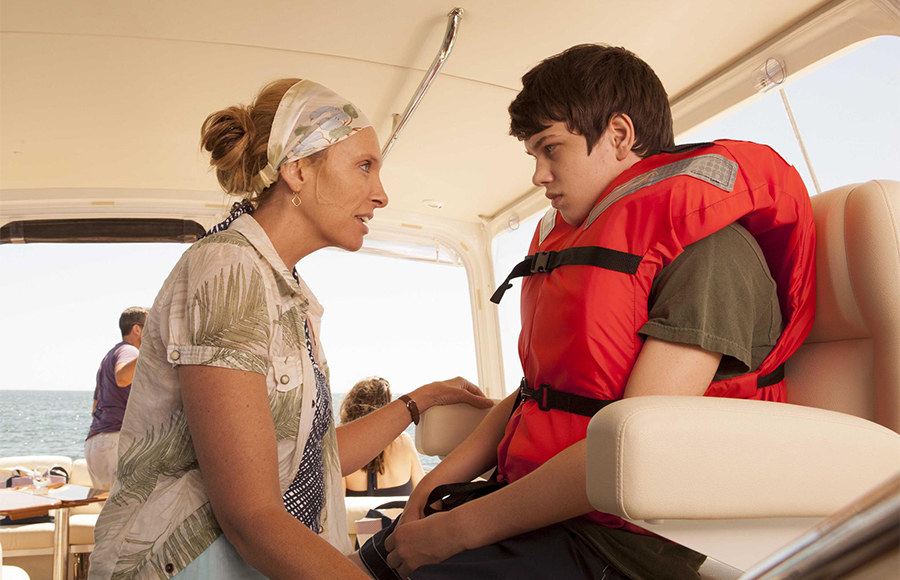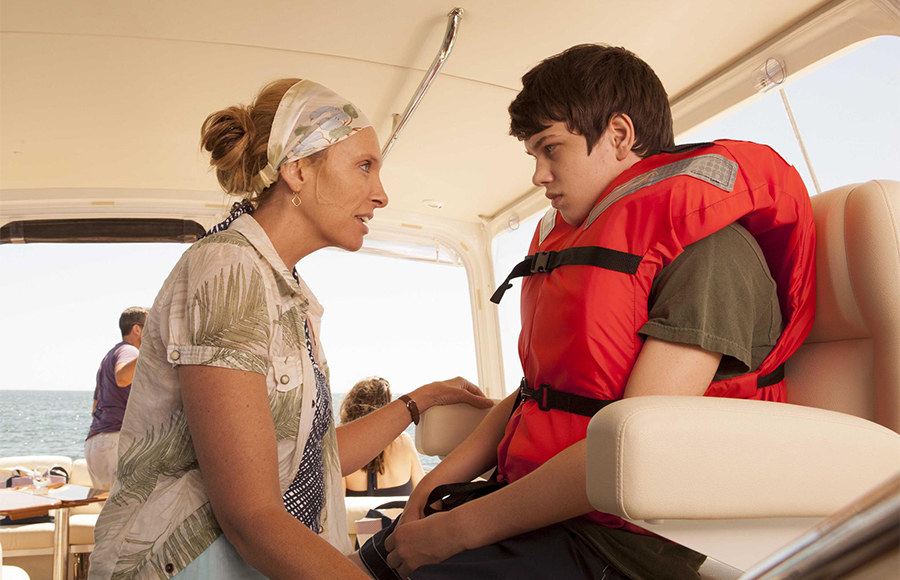 Claire Folger/TM and ©Copyright Fox Searchlight Pictures. All rights reserved./Courtesy Everett Collection
Toni Collette is an amazing actor, and apparently, casting directors have realized you can't go wrong if you give her a sad, emo child (Hereditary, Little Miss Sunshine, The Sixth Sense, need I go on?). In this coming-of-age drama set mostly at a Cape Cod waterpark, Toni struggles to choose between her aimless son and her deadbeat boyfriend. Funny and heartwarming with no Antichrists or corpses in sight, this is a great watch for the whole family.
Watch it on HBO Max.
46.
We Need to Talk About Kevin (2011)

Oscilloscope Pictures/Courtesy Everett Collection
Look. When you decide to be a mom, it's a real crapshoot. Sometimes you get the rule-following valedictorian. Sometimes you get a serial killer. This is a film about the latter. The always slightly creepy Tilda Swinton is the mother of the always slightly creepy Ezra Miller, who is going full creepy as a murderer. If you believe your child has homicidal tendencies, perhaps best to skip and not give him ideas. Otherwise, this is a delicious twist for all the macabre mother-son duos out there.
Watch it on Prime Video.
47.
Wildlife (2018)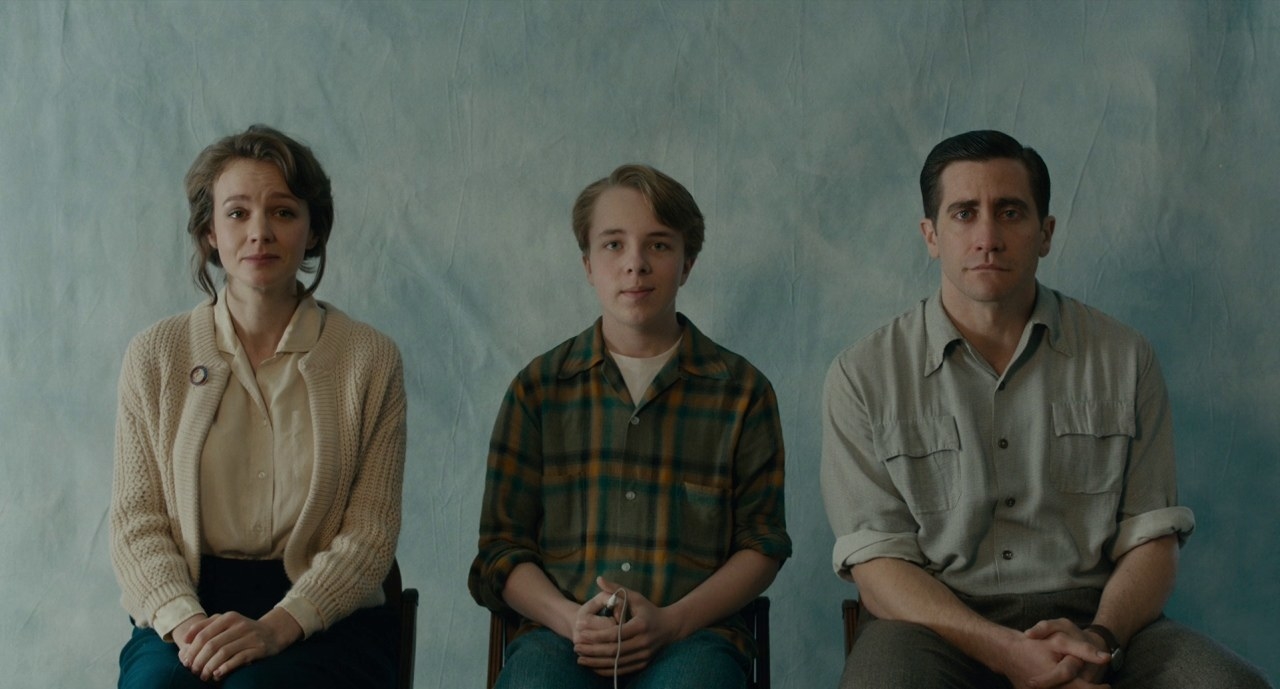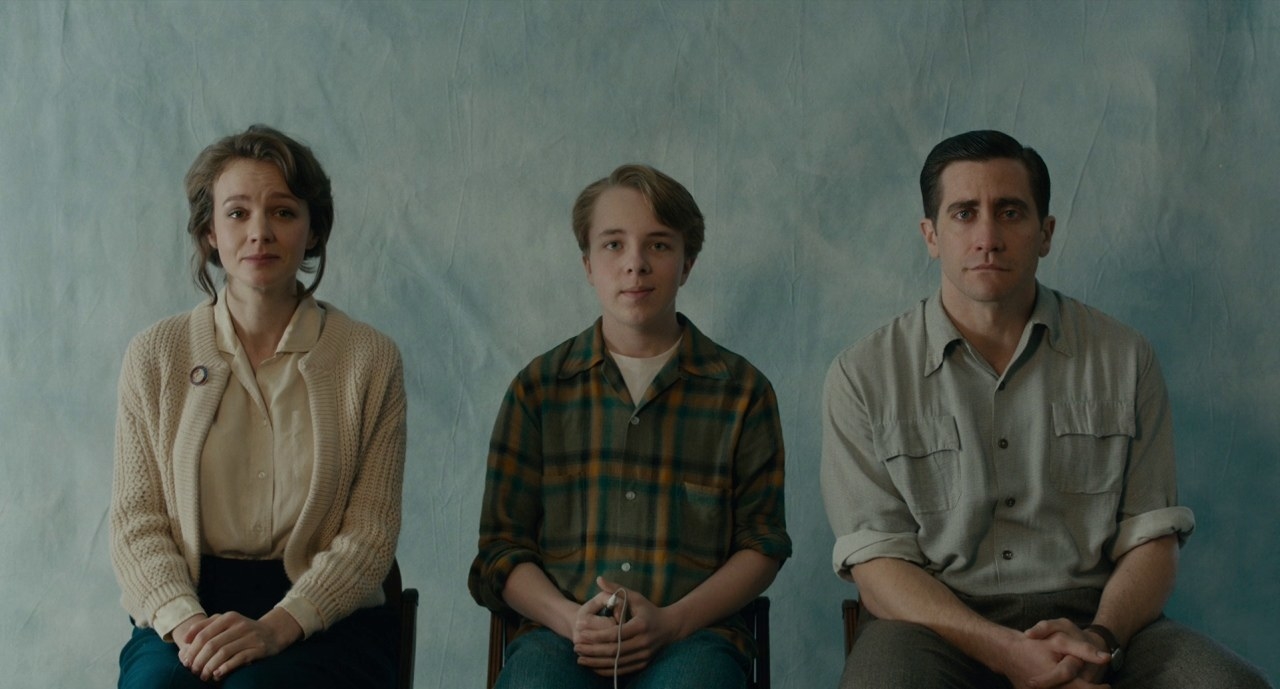 IFC Films
The directorial debut of Paul Dano (yes, one of Toni Collette's film sons) follows a family in 1960s Montana as the parents navigate a divorce and their teenage son. While parts of the film are bleak, the landscapes are beautiful, and the acting by Carey Mulligan and Jake Gyllenhaal is grade-A. Also, you should watch this movie if only for Carey's green dress in the dinner-party scene. Should have won the Best Costume Design Oscar.
Watch it on Prime Video.
We hope you love the shows and movies we recommend! Just so you know, BuzzFeed may collect a share of revenue or other compensation from the links on this page. Oh, and FYI: Platform, prices, and other availability details are accurate as of time of posting.