I, like most people on the internet, have been re-watching Abbott Elementary non-stop since the show's finale aired a few weeks ago. And during my re-watch, Principal Ava stood out even more with her eccentric antics and unapologetic attitude.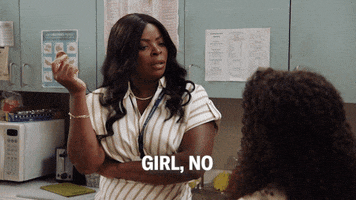 Tap to play or pause GIF Tap to play or pause GIF

ABC
So to hold us all over until Season 2, here are some of my favorite moments from everyone's favorite chaotic principal:
1.
When she knew her value in the upcoming zombie apocalypse: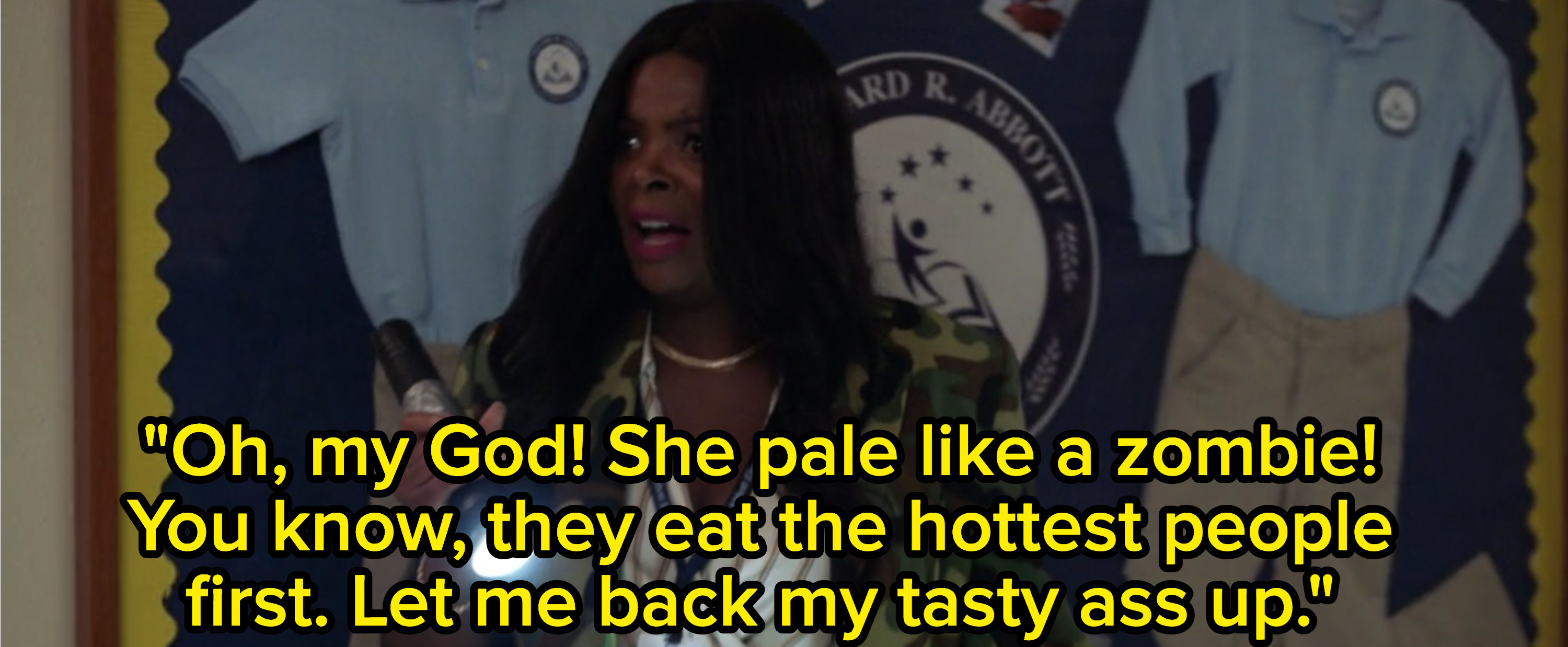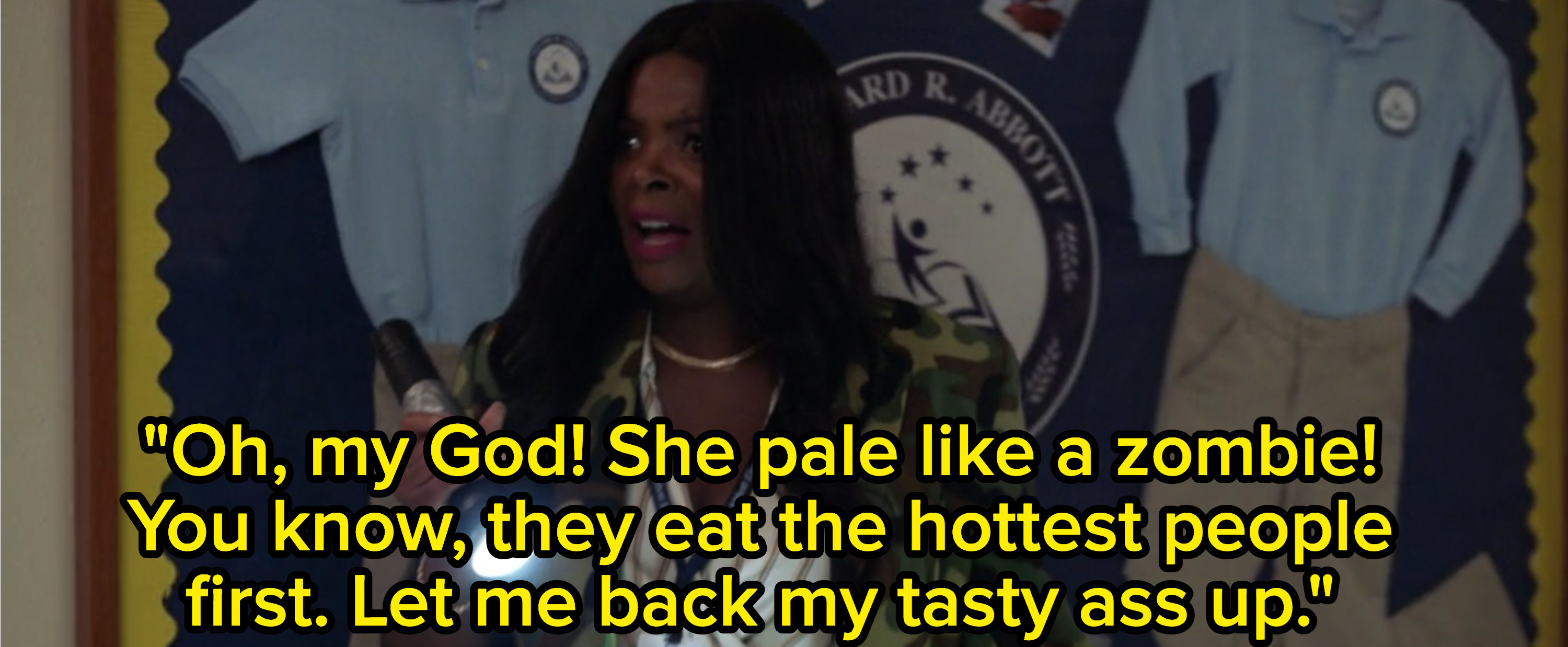 ABC
2.
When she clapped back at Gregory when he tried to come for her breakfast accommodations for the staff: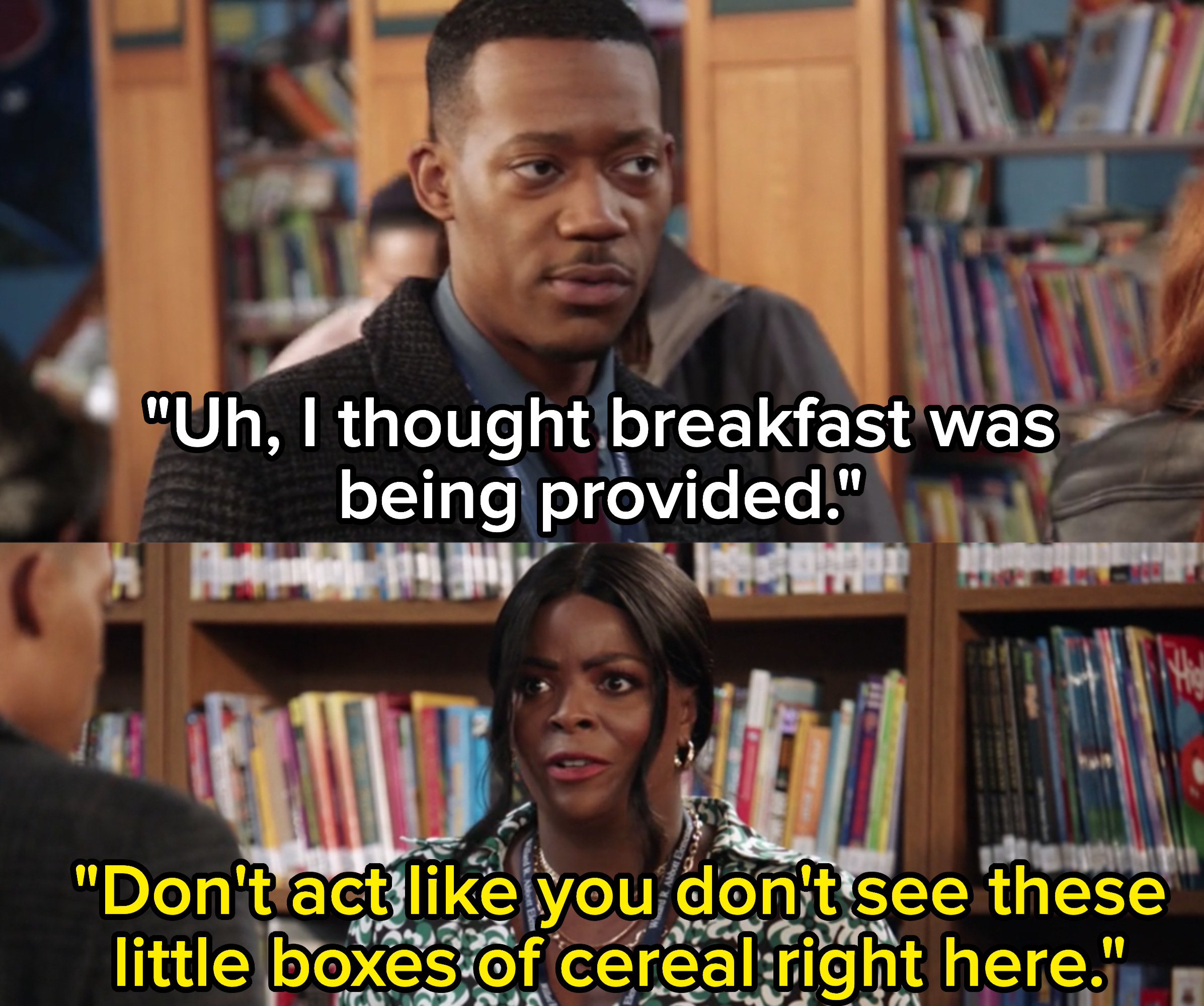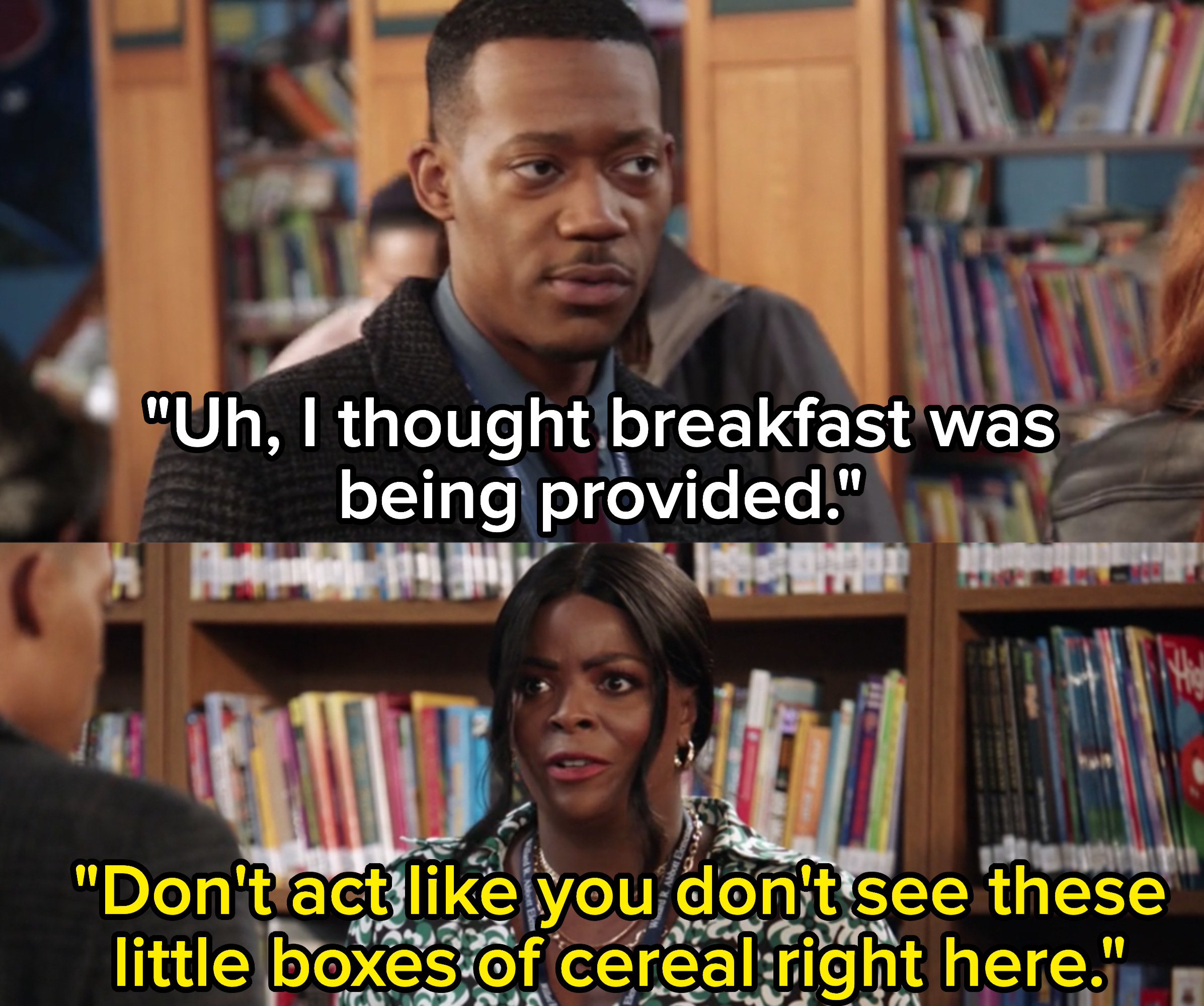 ABC
3.
When she wasn't shy about her feelings when it came to Janine's can-do attitude: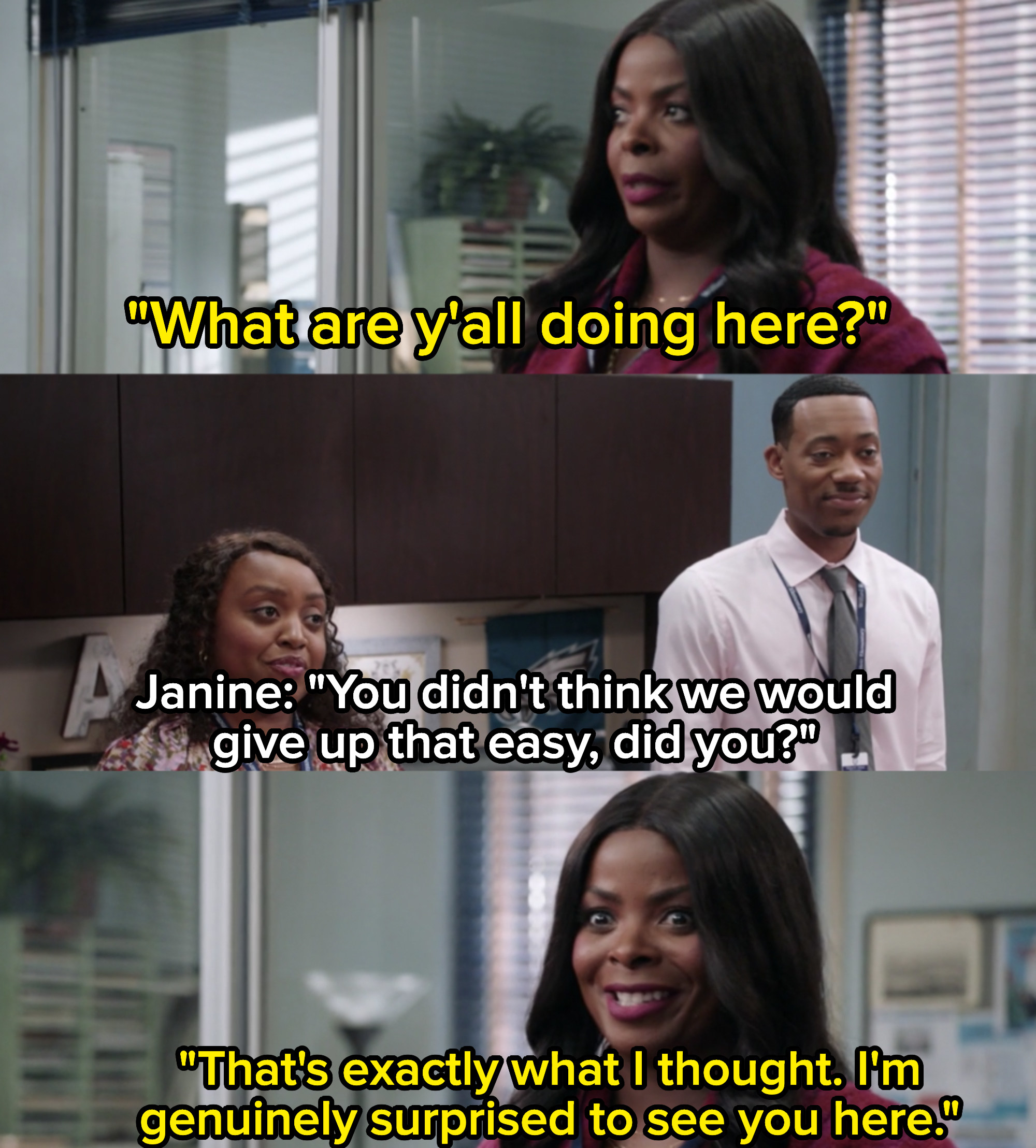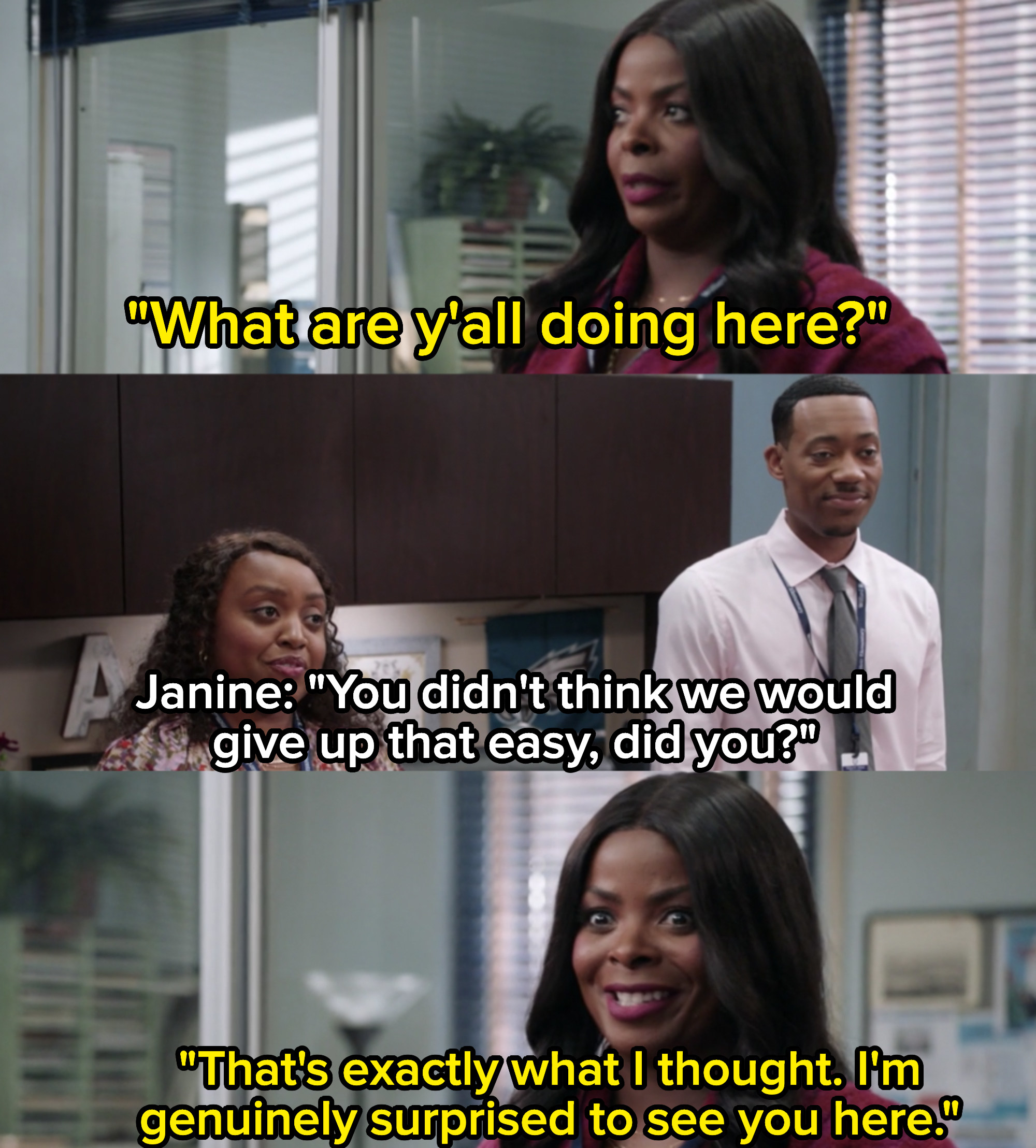 ABC
4.
When we found out the real reason why she became principal of Abbott and the story was WILD: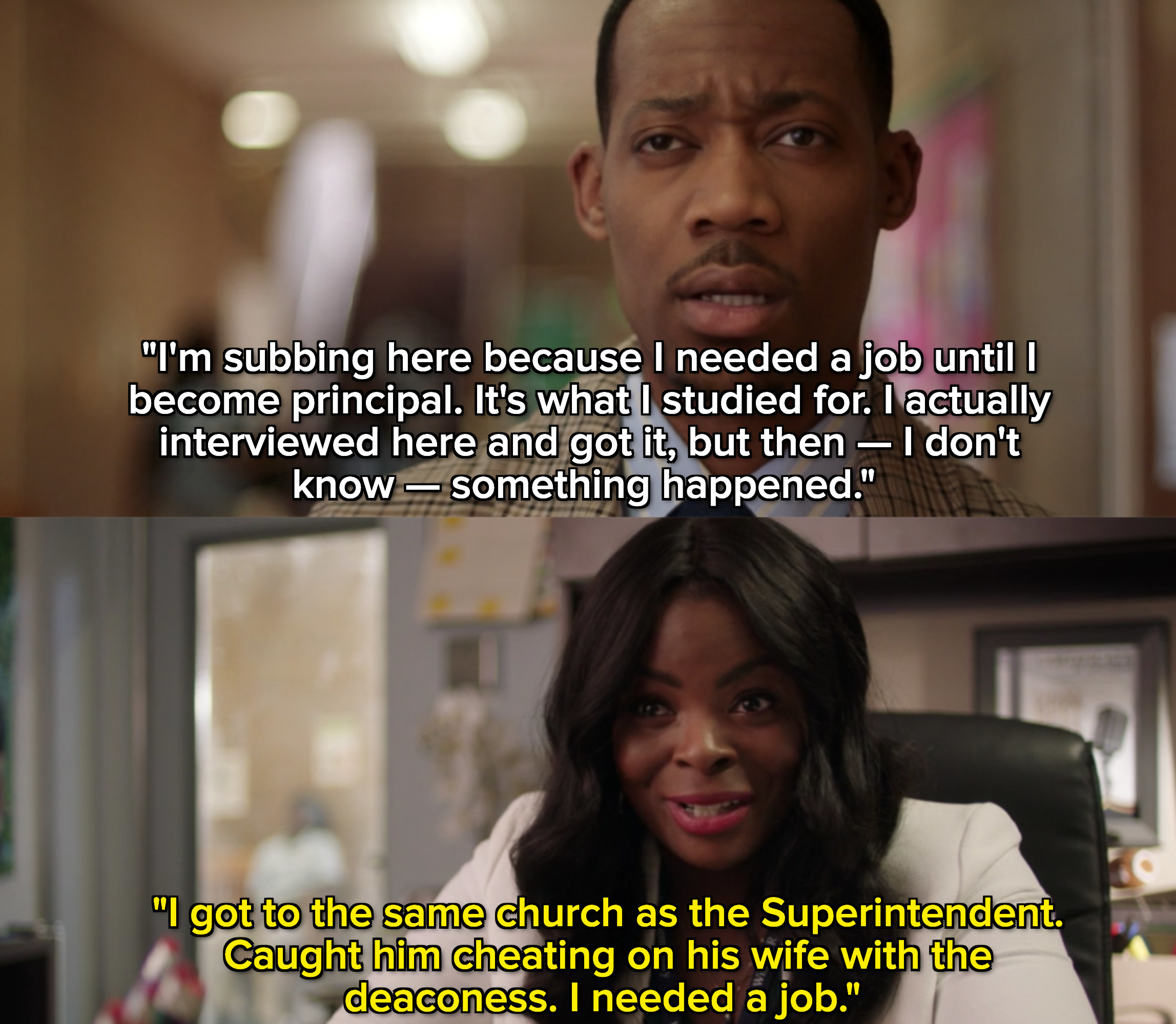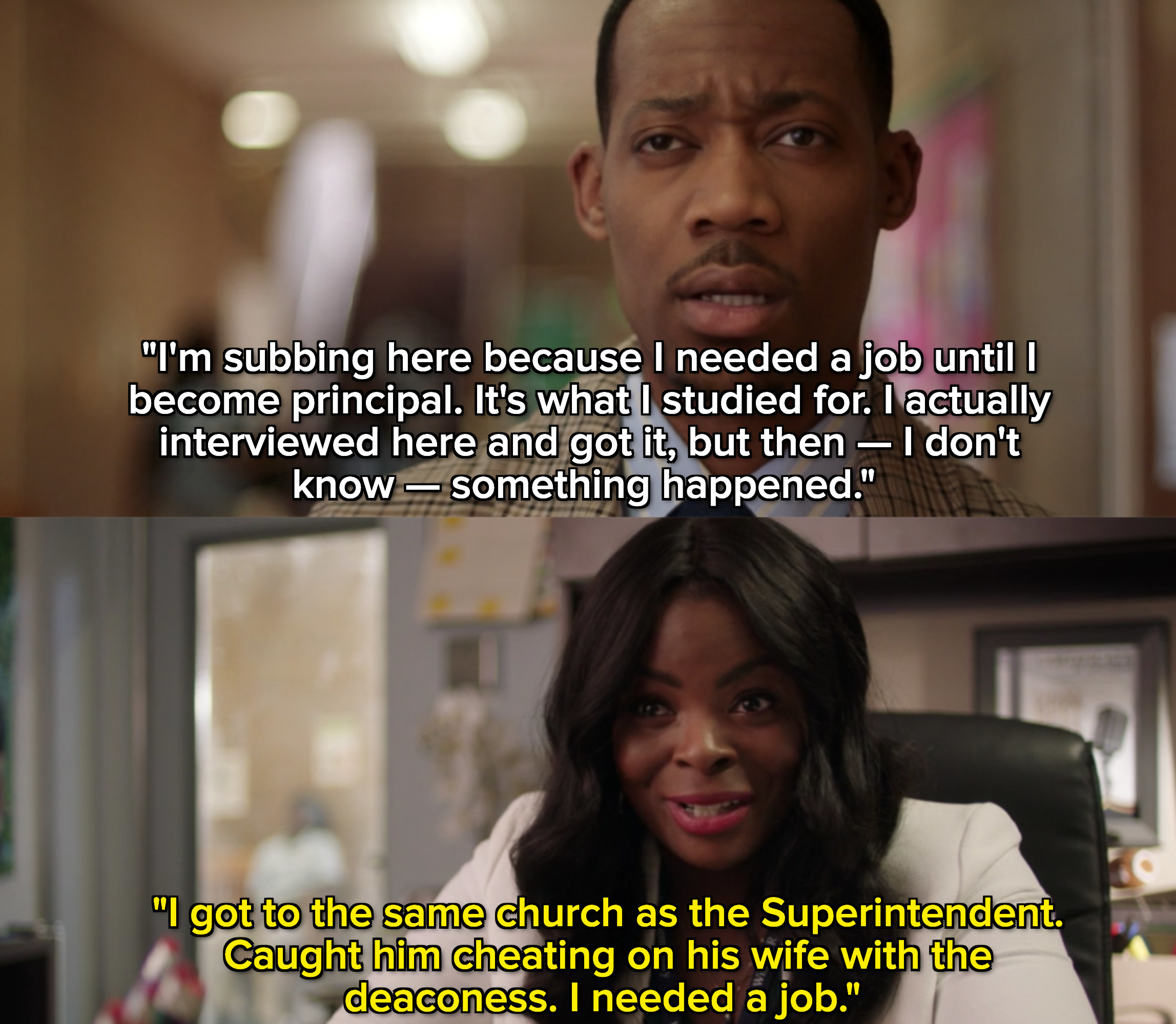 ABC
5.
When she explained how deep her talent runs…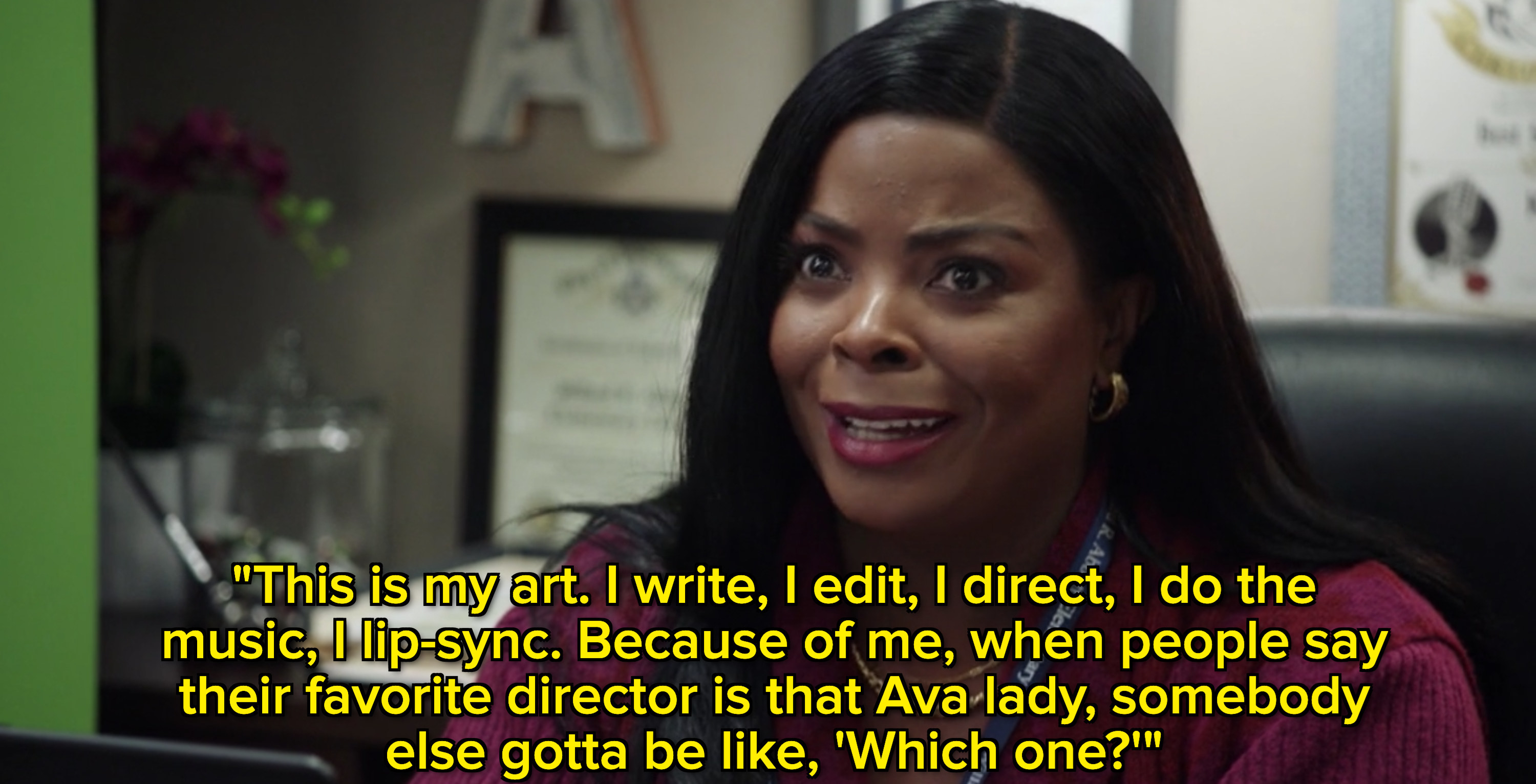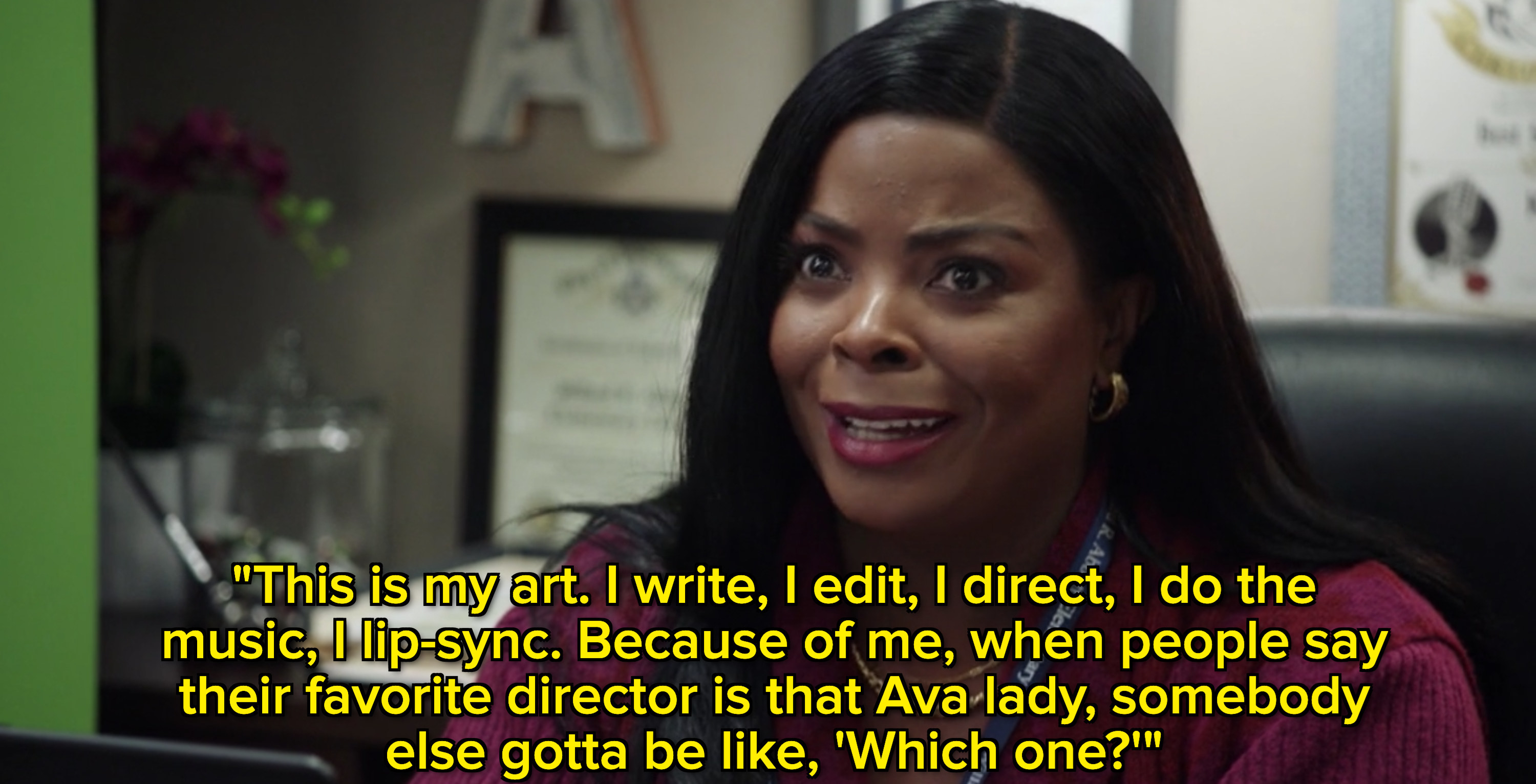 ABC
6.
…and when she roasted Janine for her phone, the first of many, many, many roastings we'll see on this list: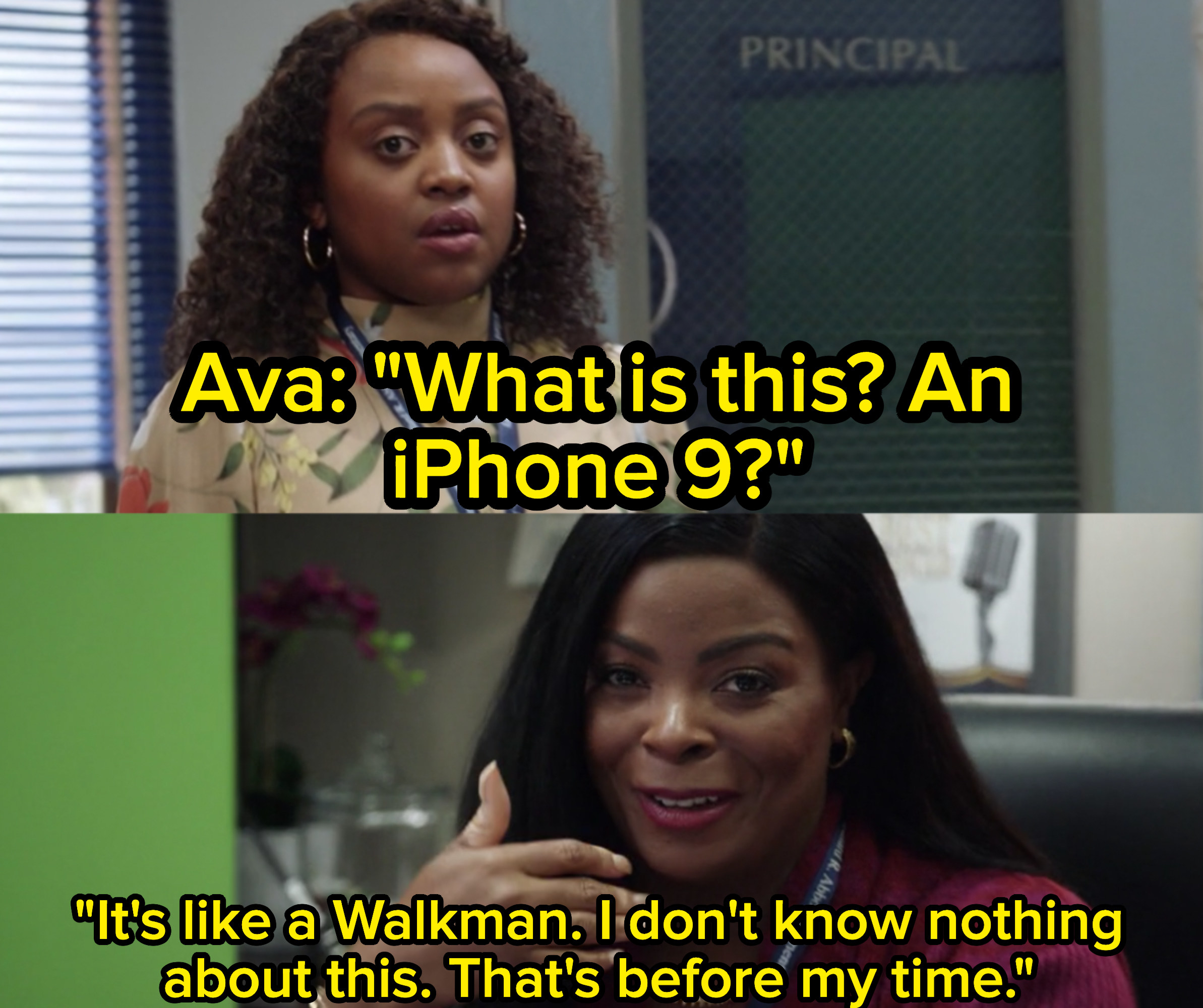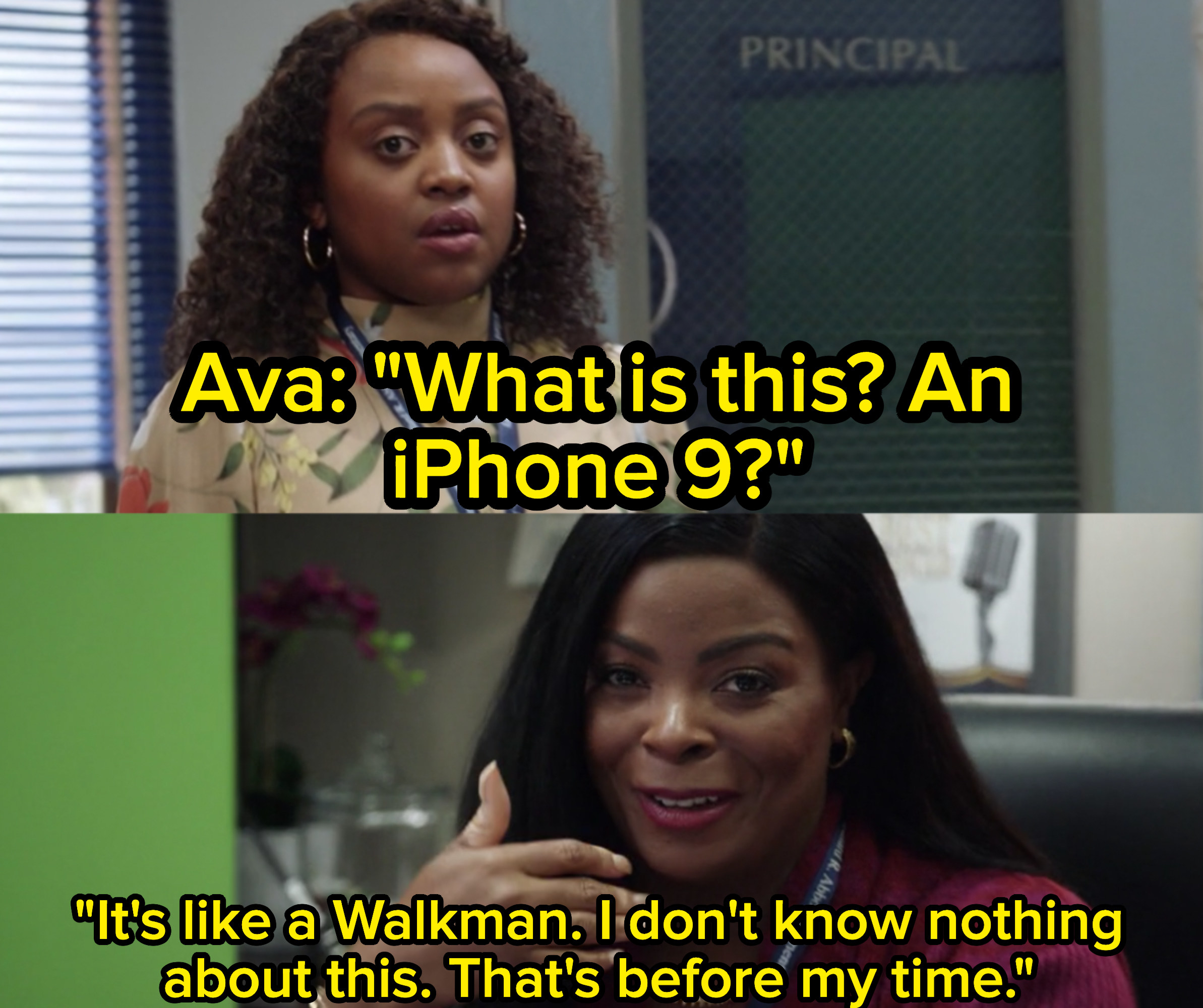 ABC
7.
When she used emergency funds for the school for the ultimate #girlboss moment: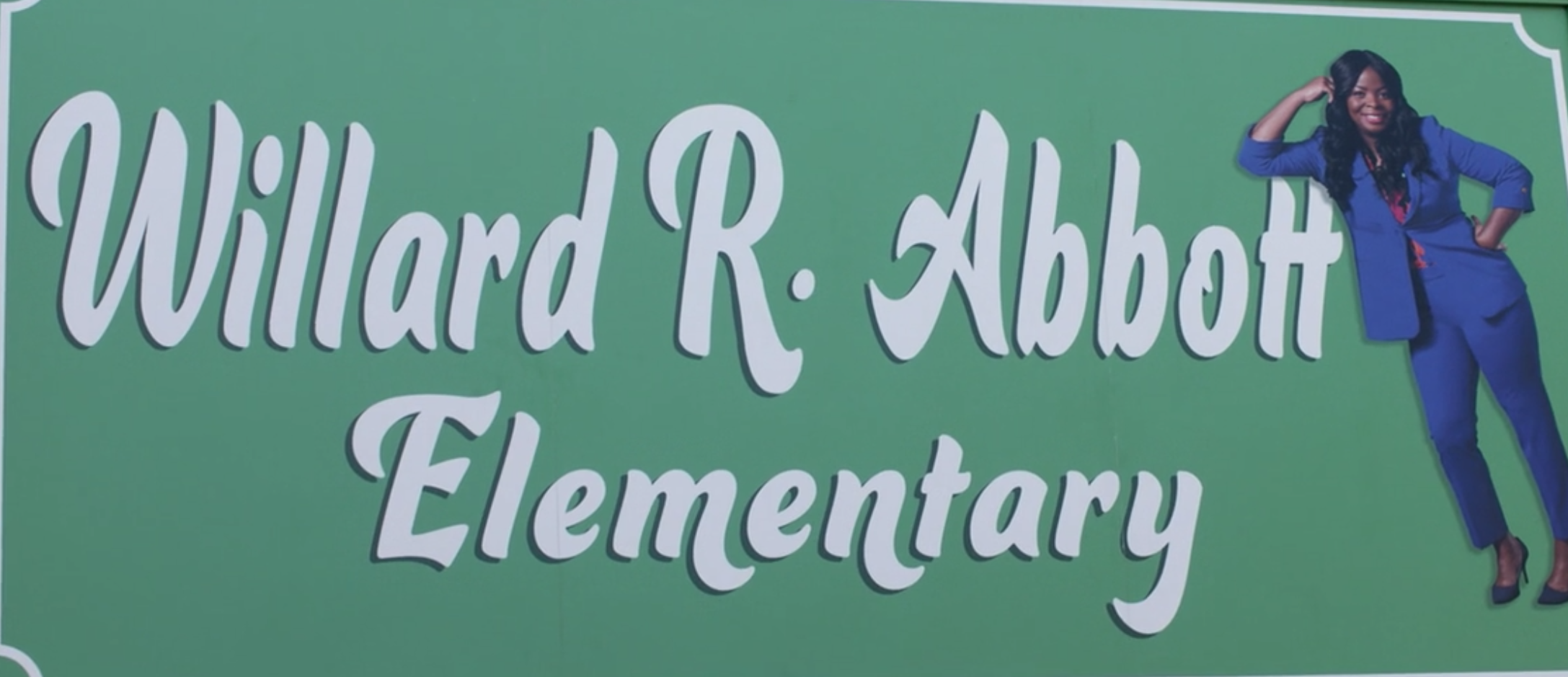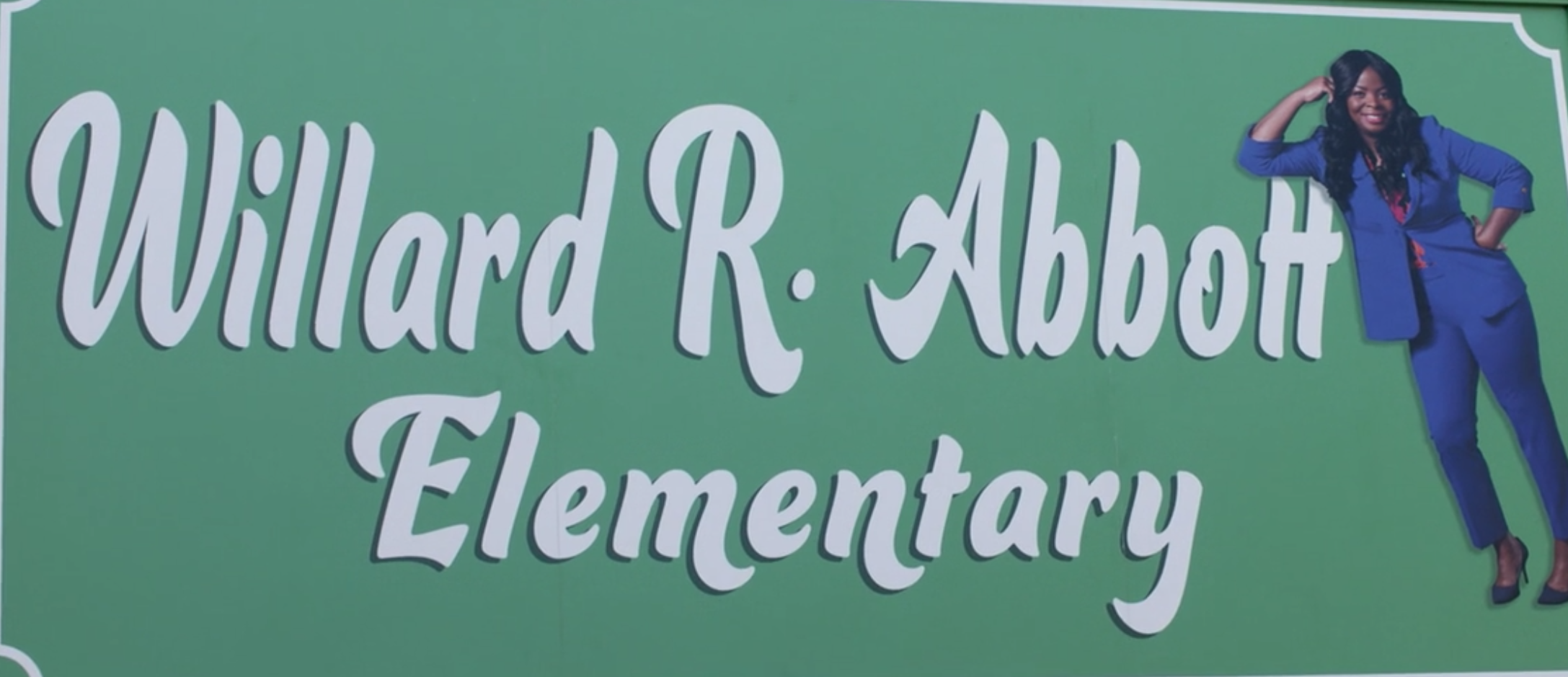 ABC
8.
When she, the principal, didn't know what time the kids came to school: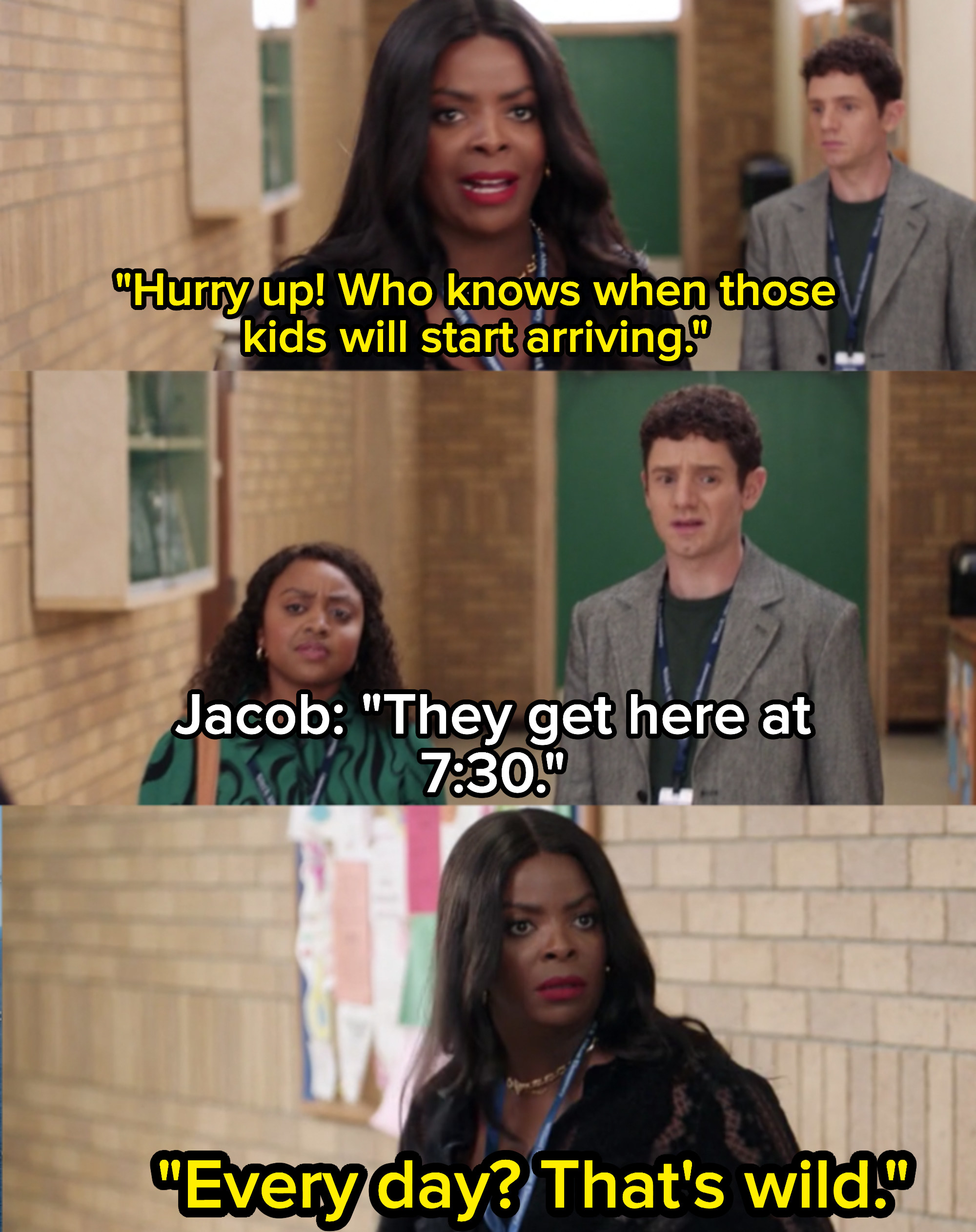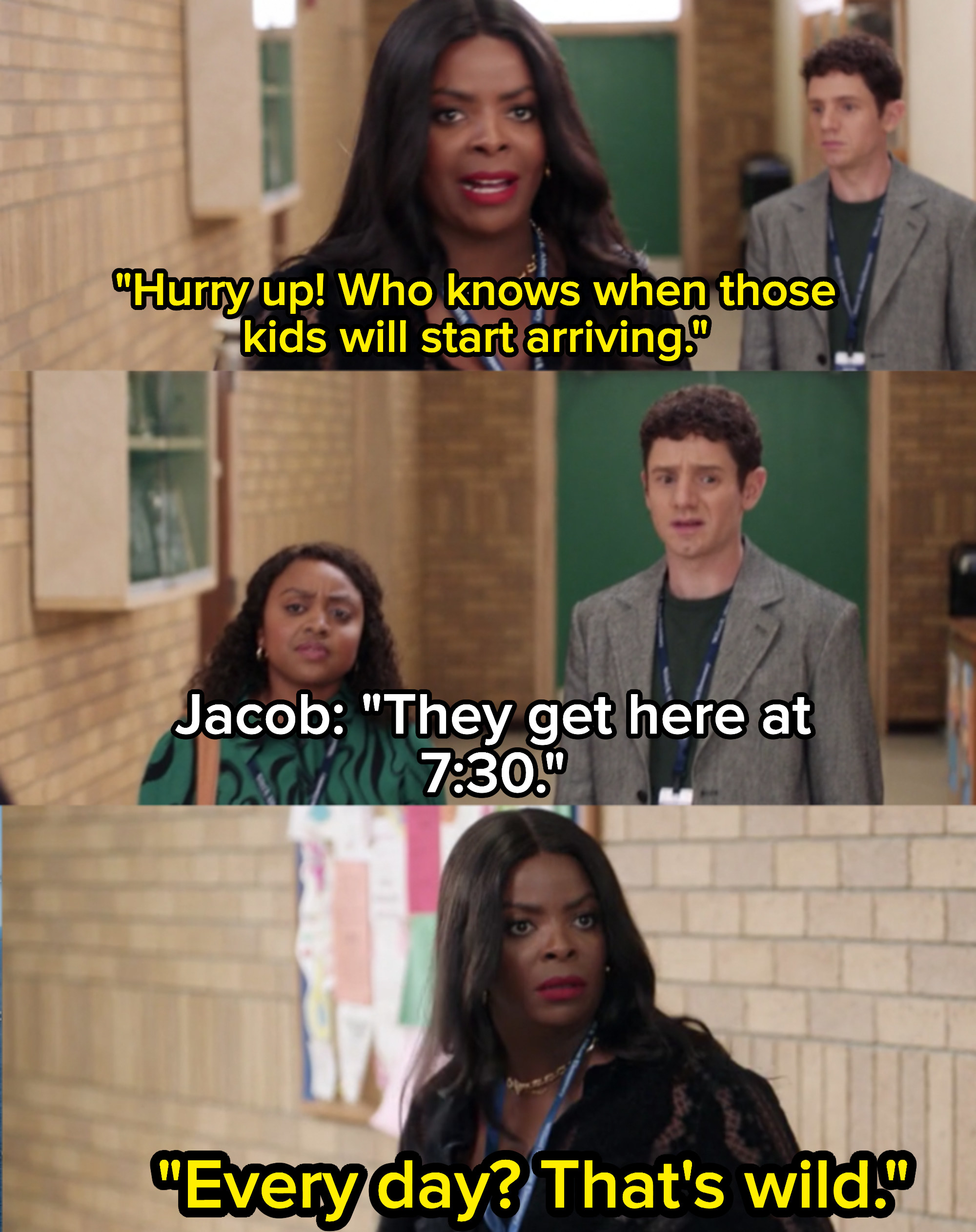 ABC
9.
When she wanted to go on a field trip and went out of her way to make it happen, even though it was technically ~illegal~: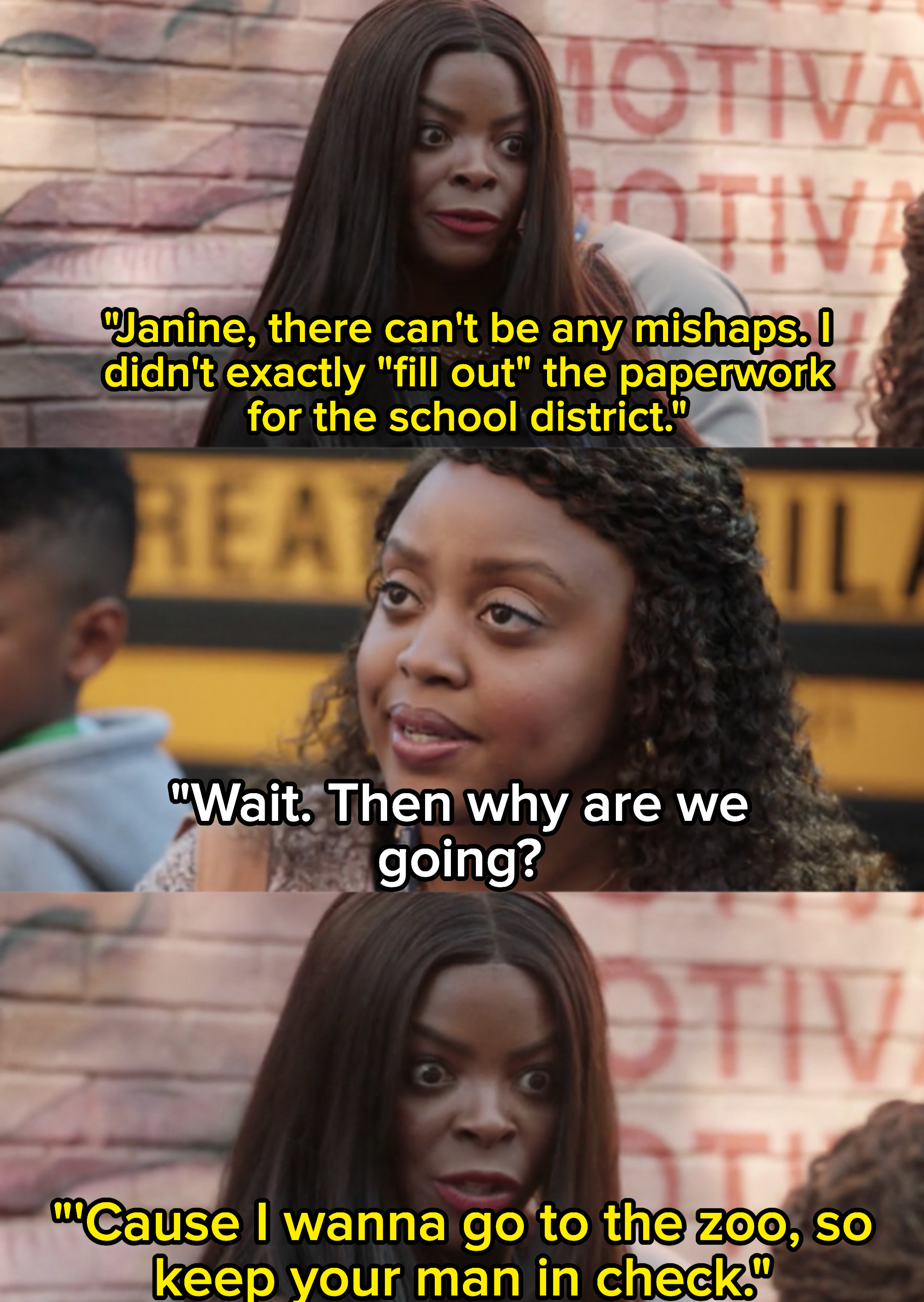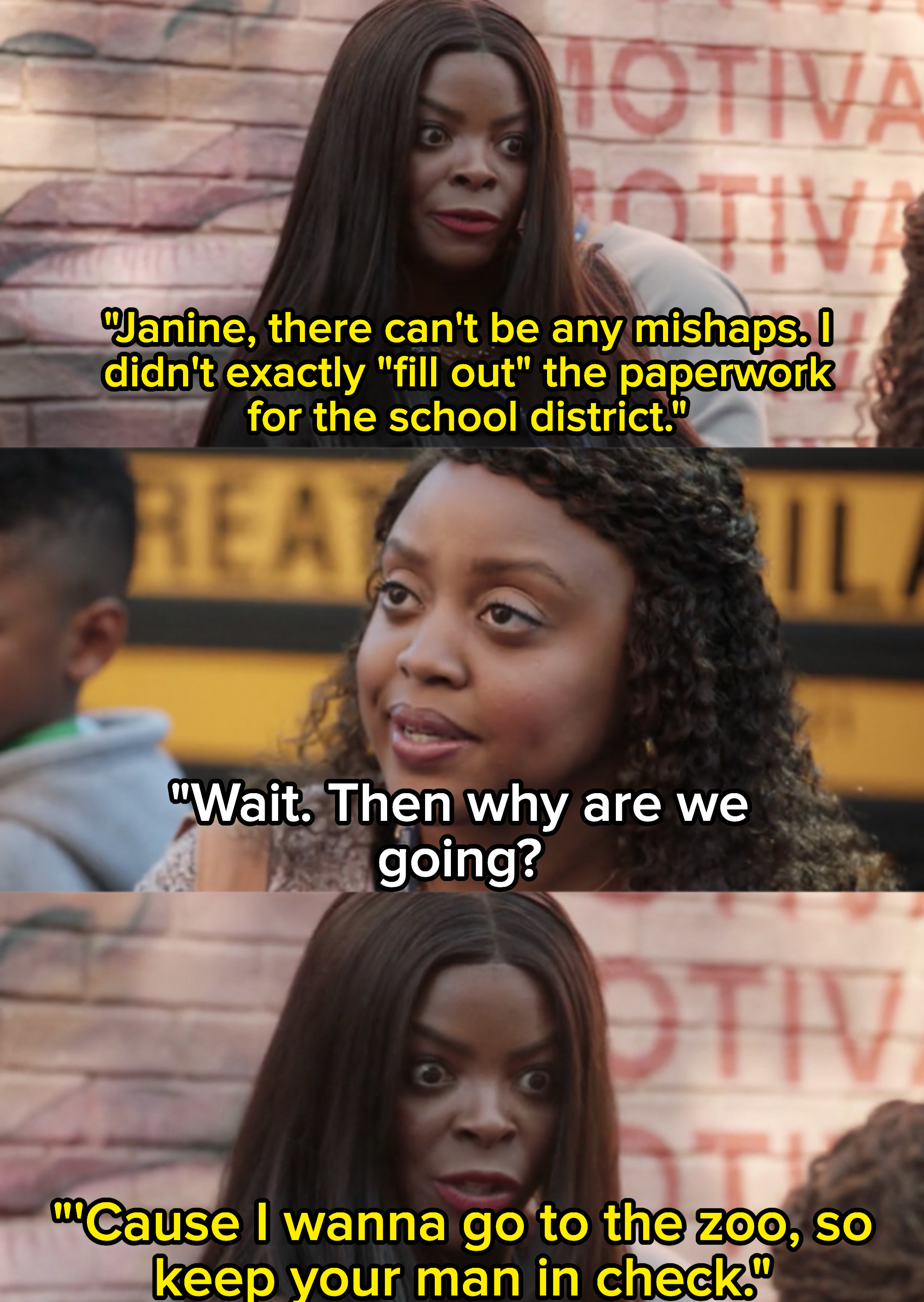 ABC
10.
When she used a gifted boy to read Michelle Obama's biography to her in the best example of working smarter, not harder: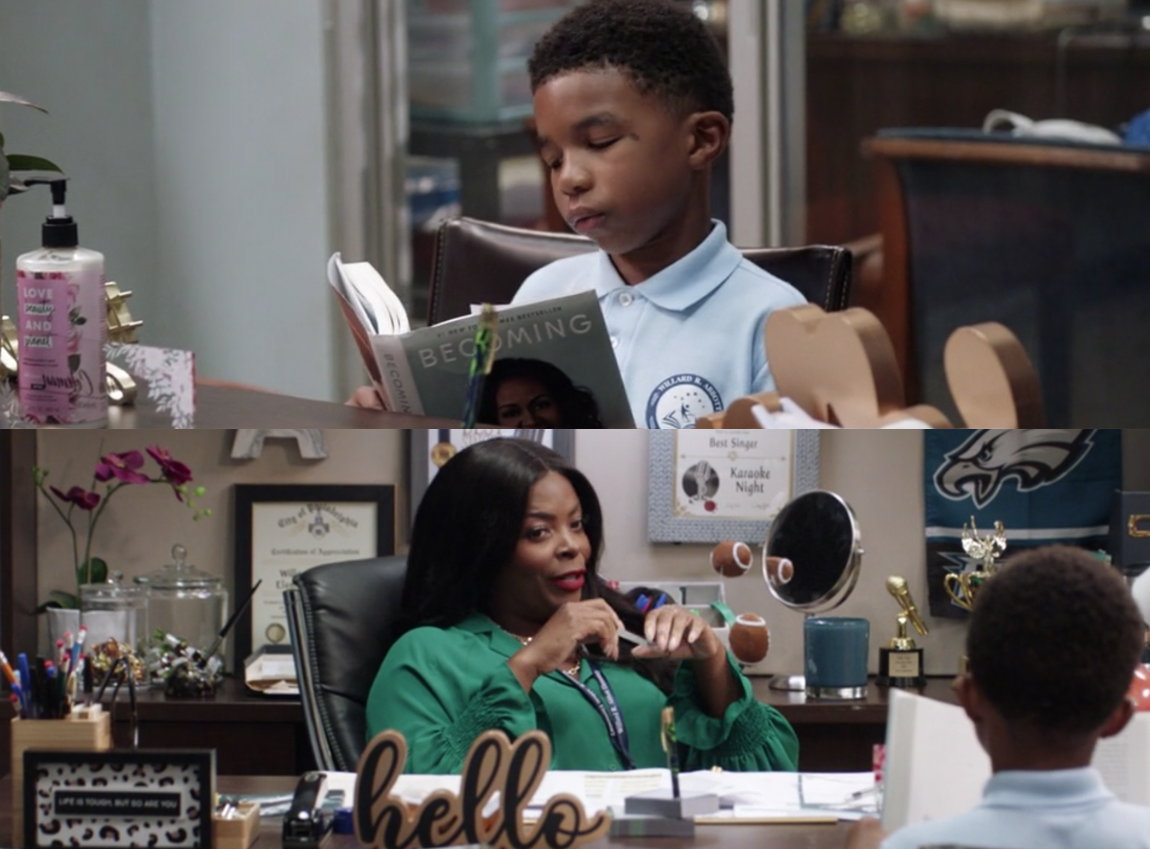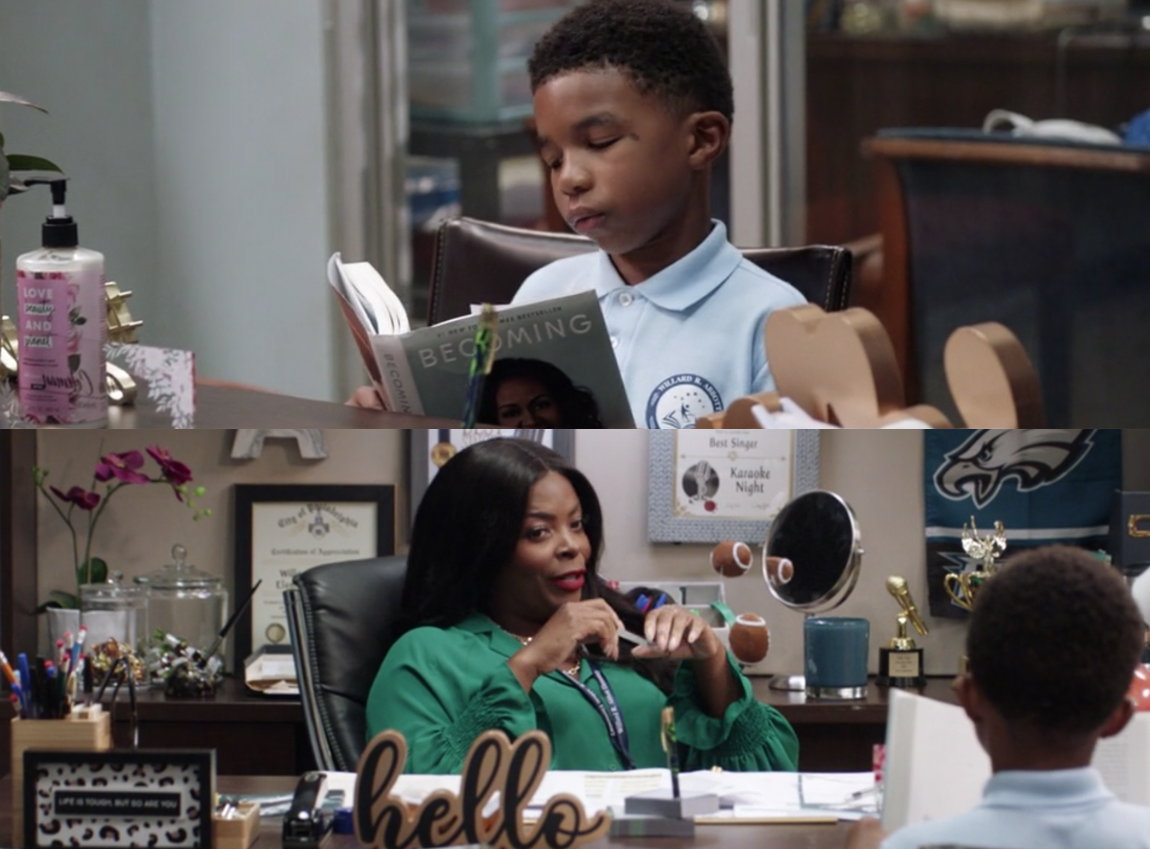 ABC
11.
When she missed out on important information wayyyyy too late…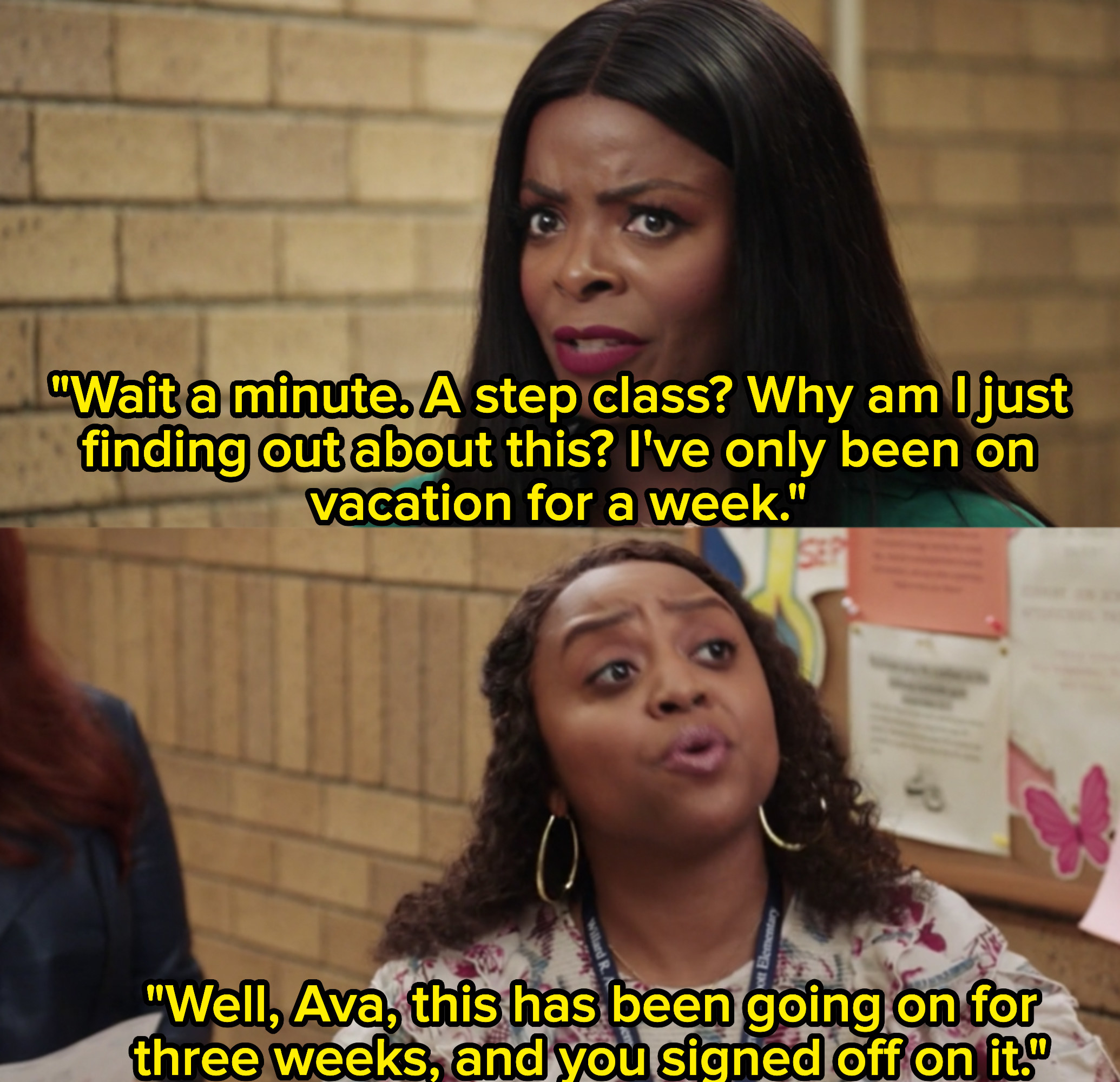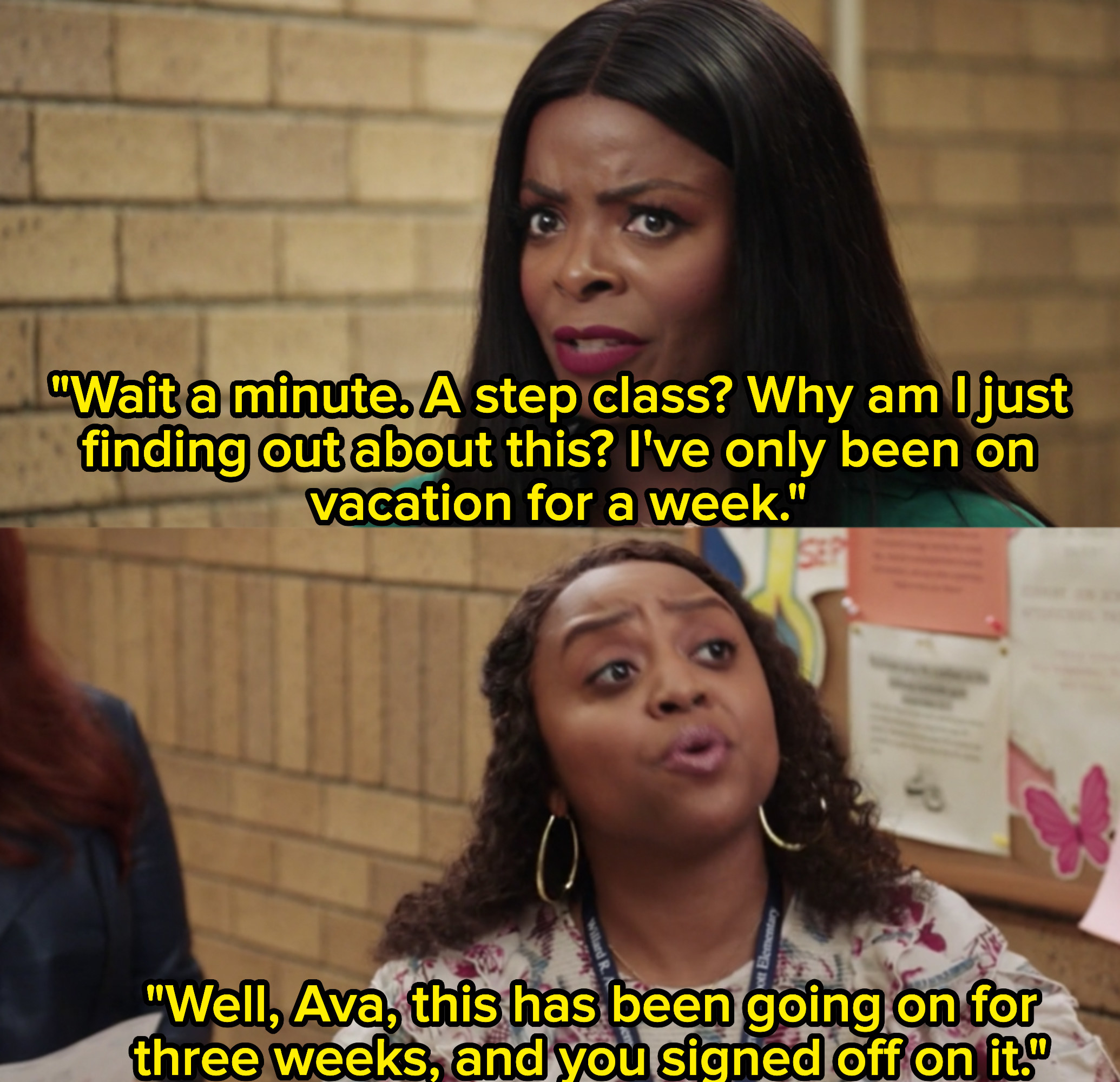 ABC
12.
…and proved why she's the chaotic queen we all must stan: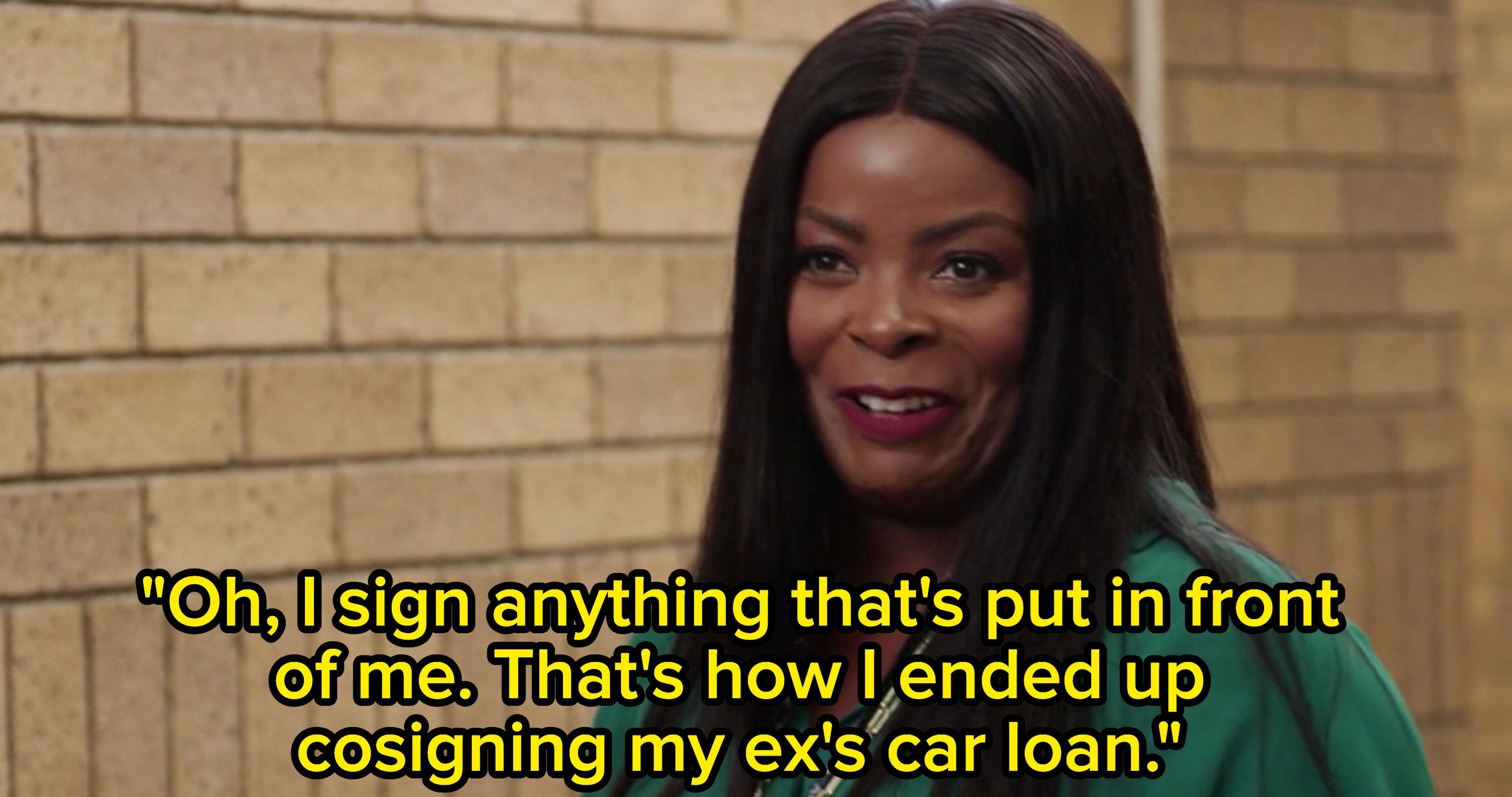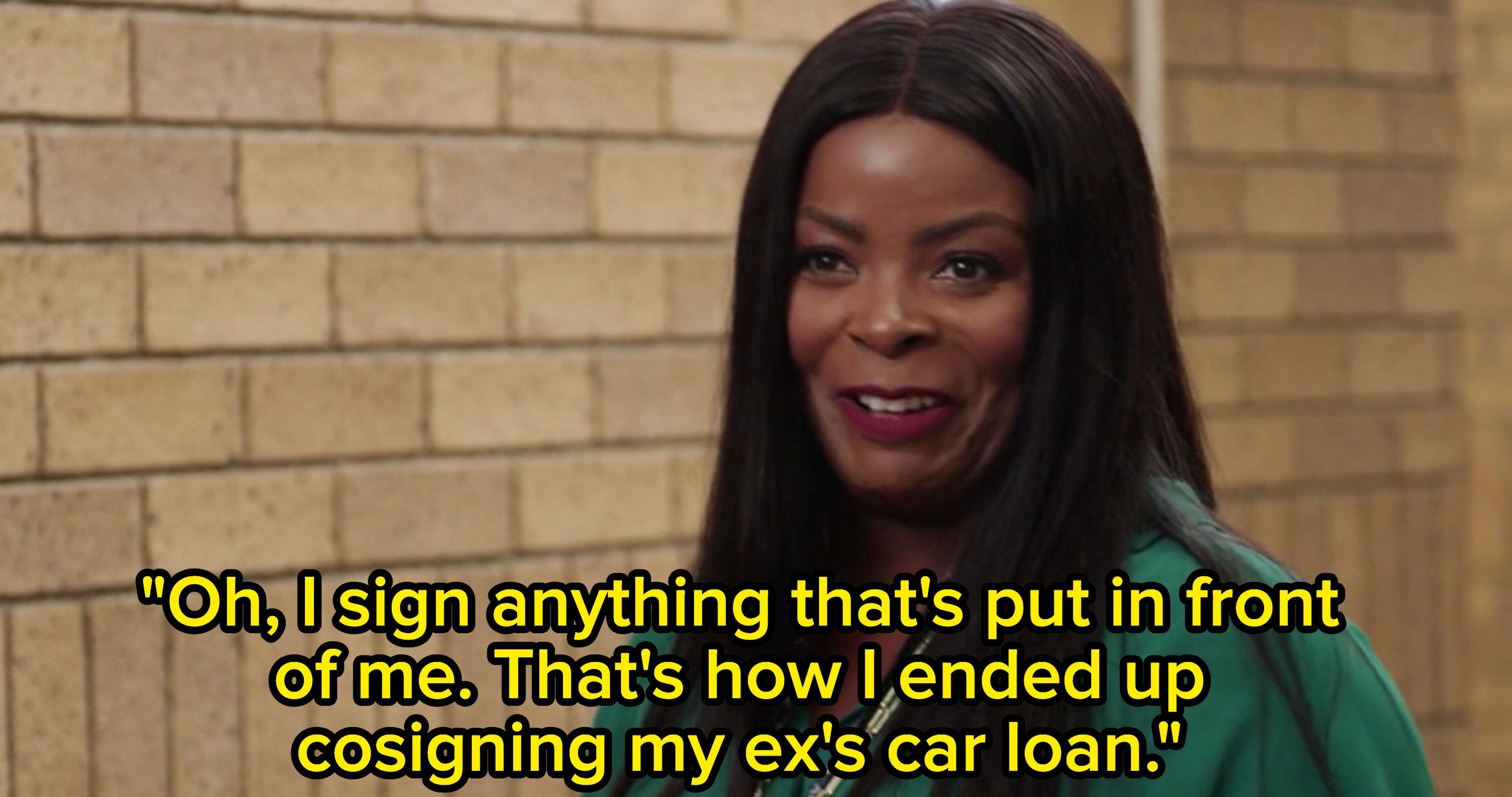 ABC
13.
When she DJ'ed the school's open house and had some ~interesting~ song selections: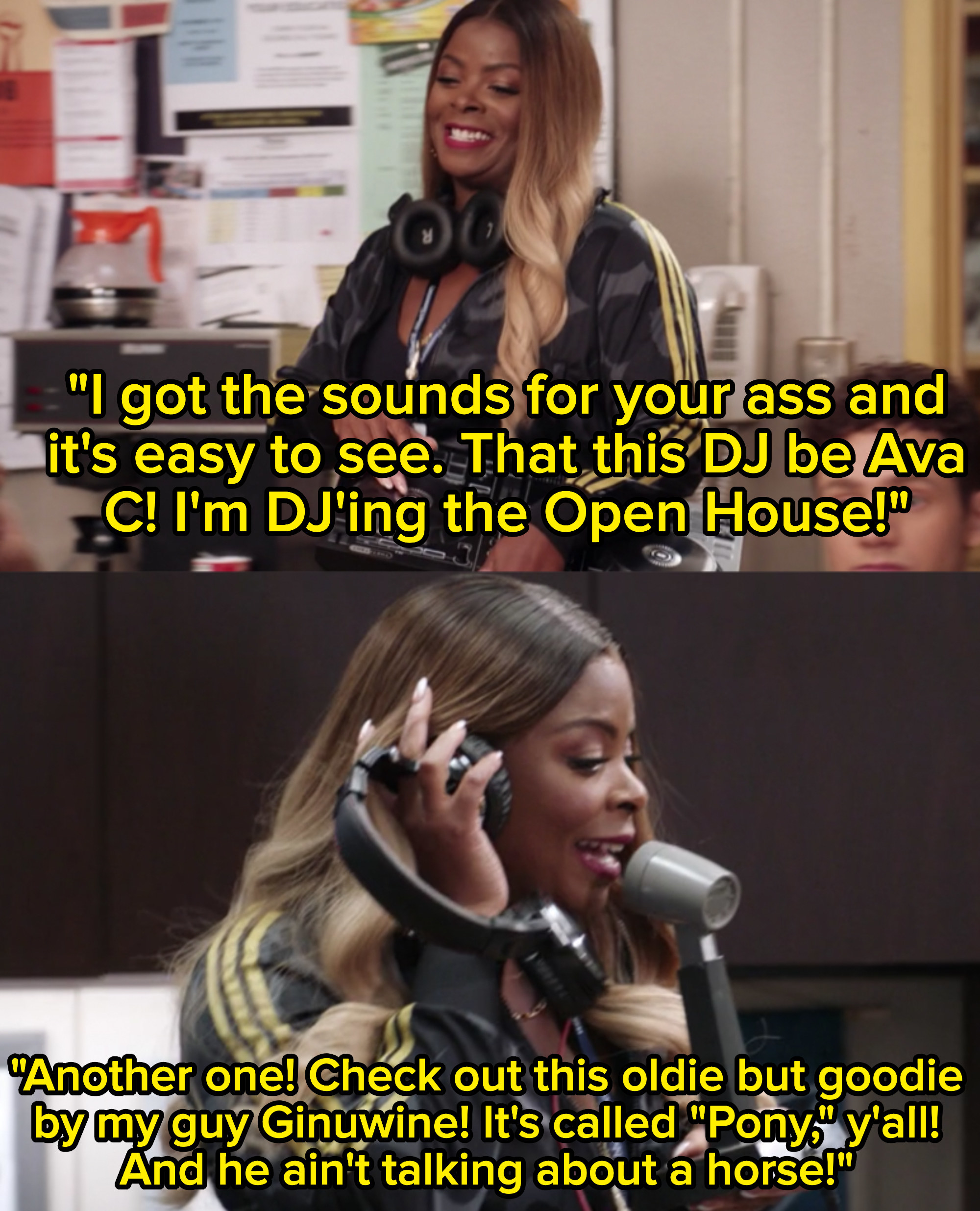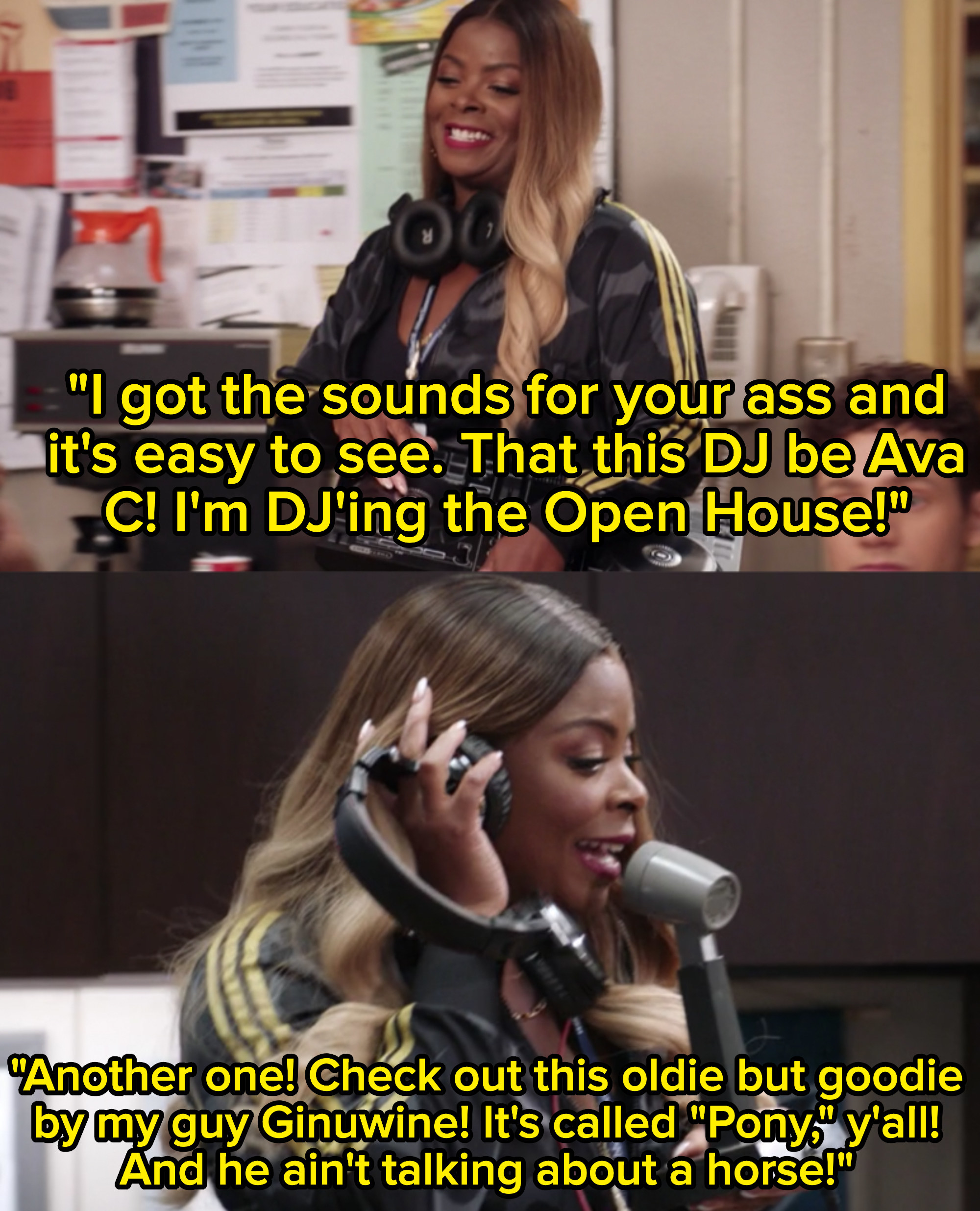 ABC
14.
When she flexed her past love life on the kids during step practice: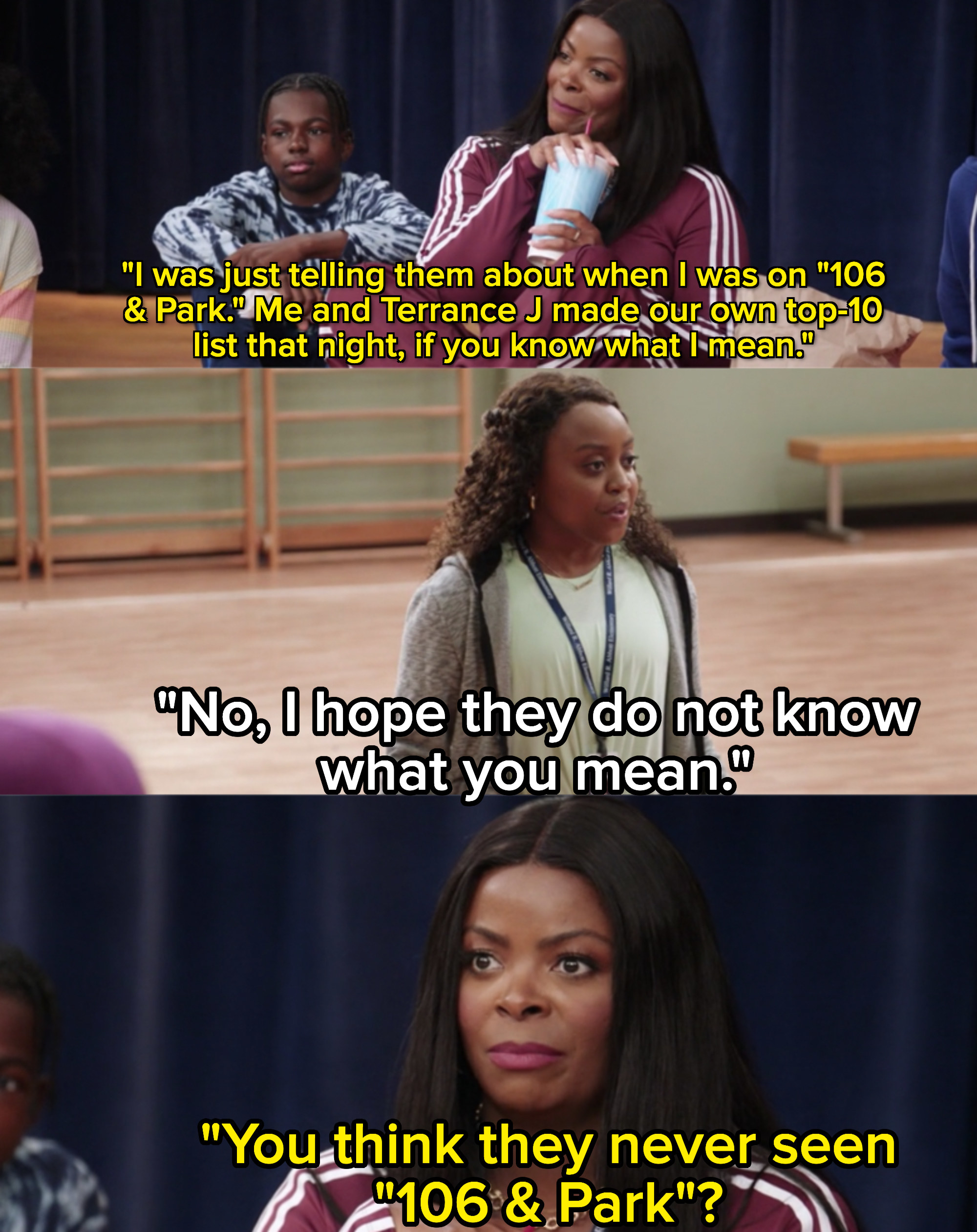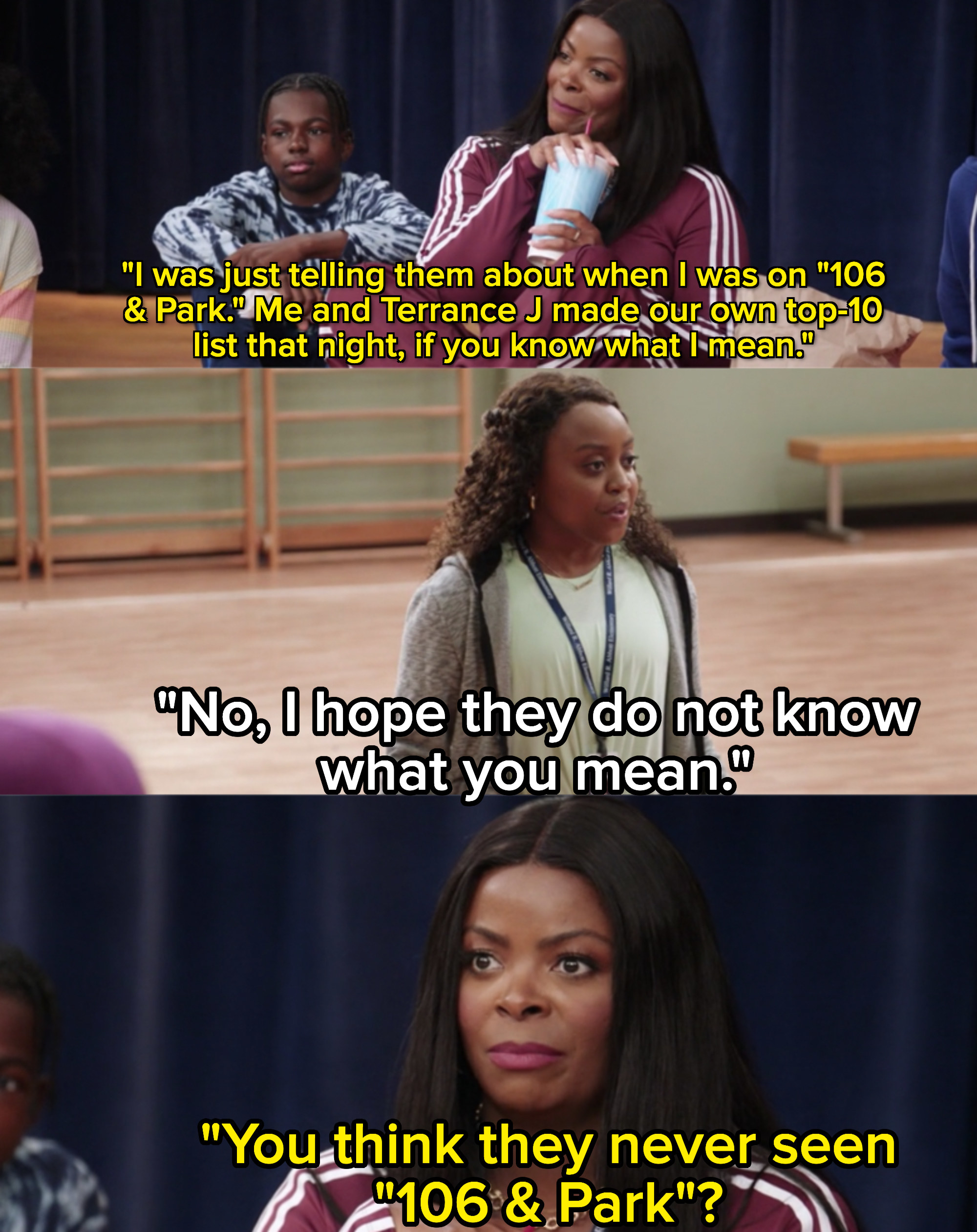 ABC
15.
When she went the extra mile and did what we all want to do when we see bills in our mailbox:



ABC
16.
When she roasted Janine again for being the small dork she is: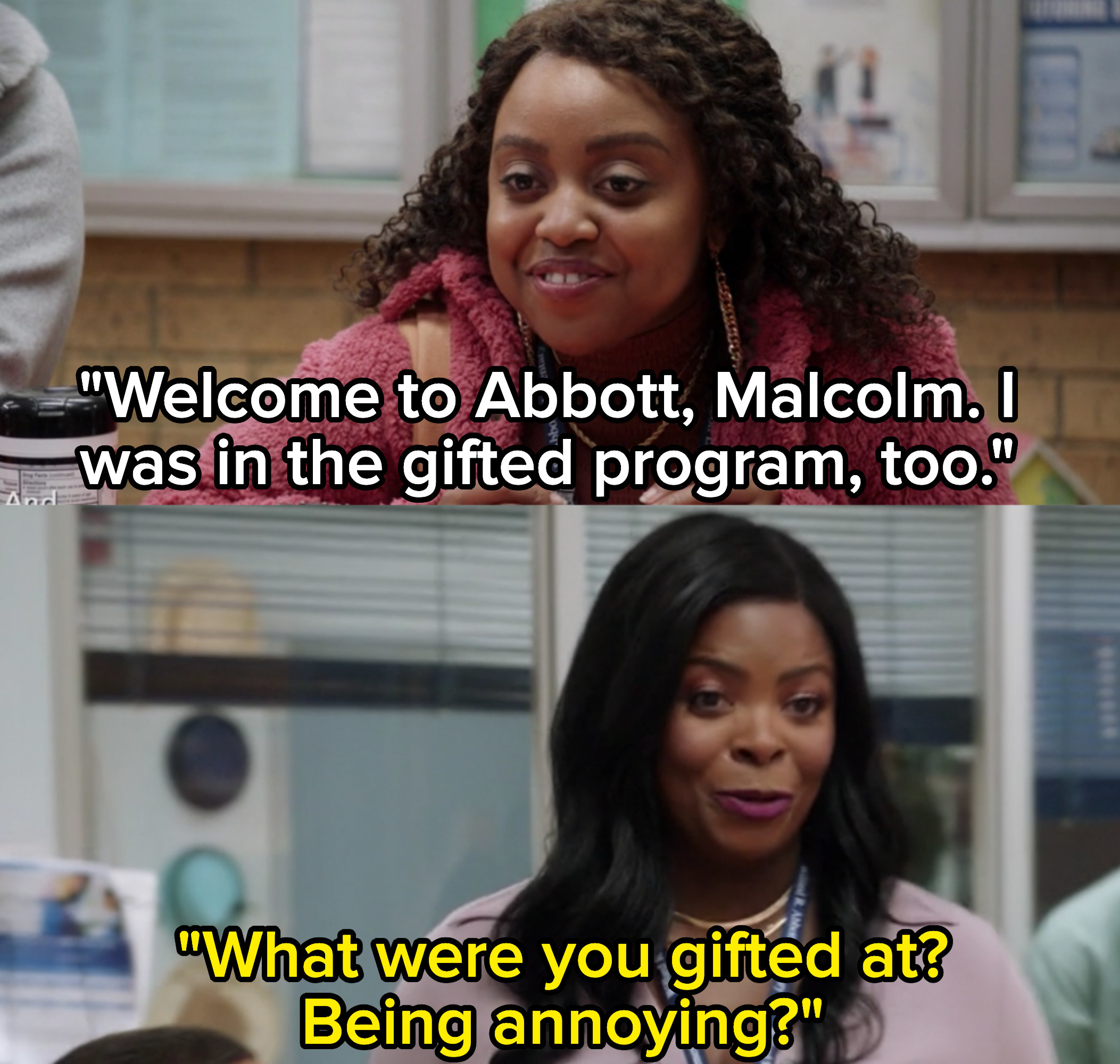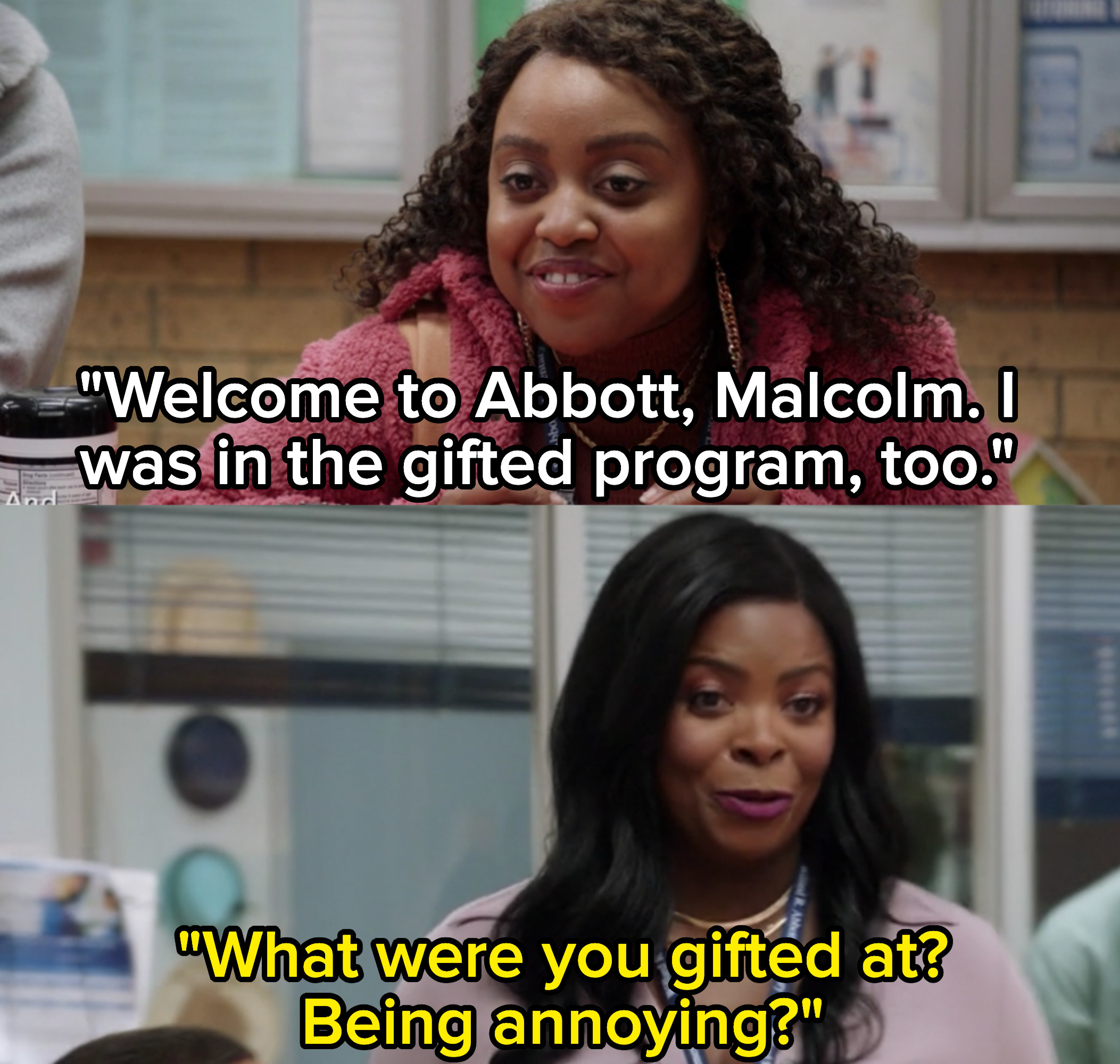 ABC
17.
When she knew the value of exposure, whether it be good or bad: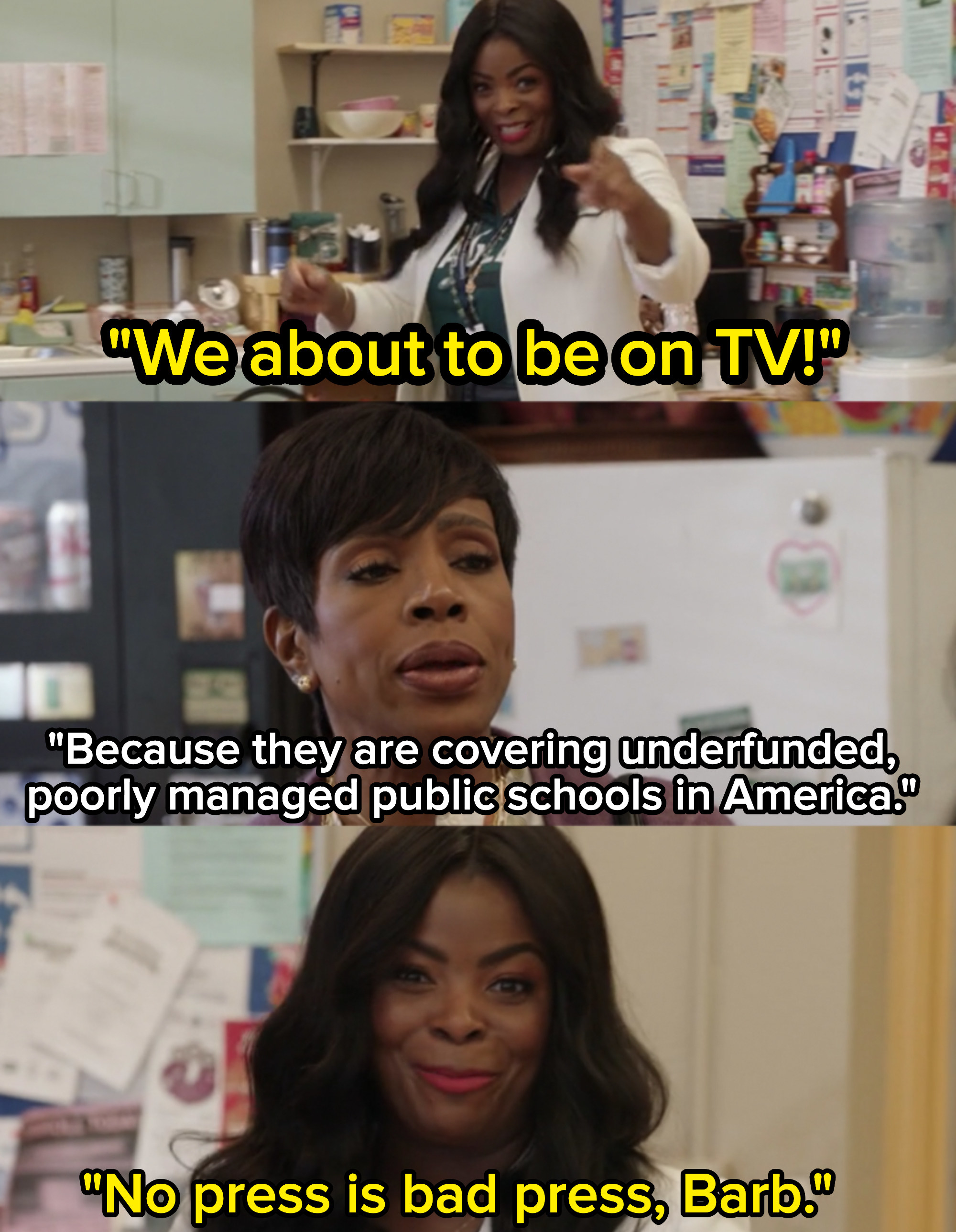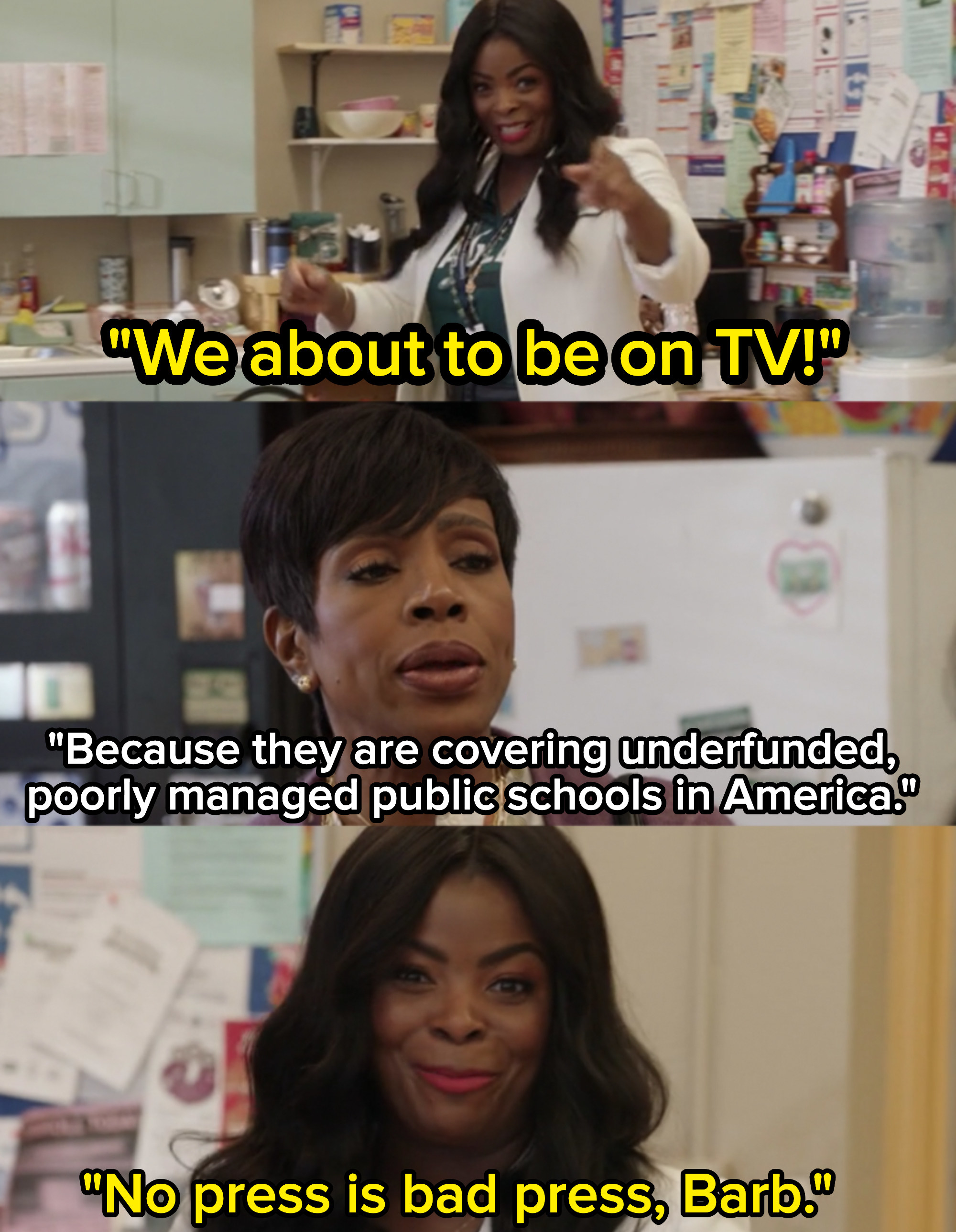 ABC
18.
When she met Gregory and decided to set her romantic sights on him again…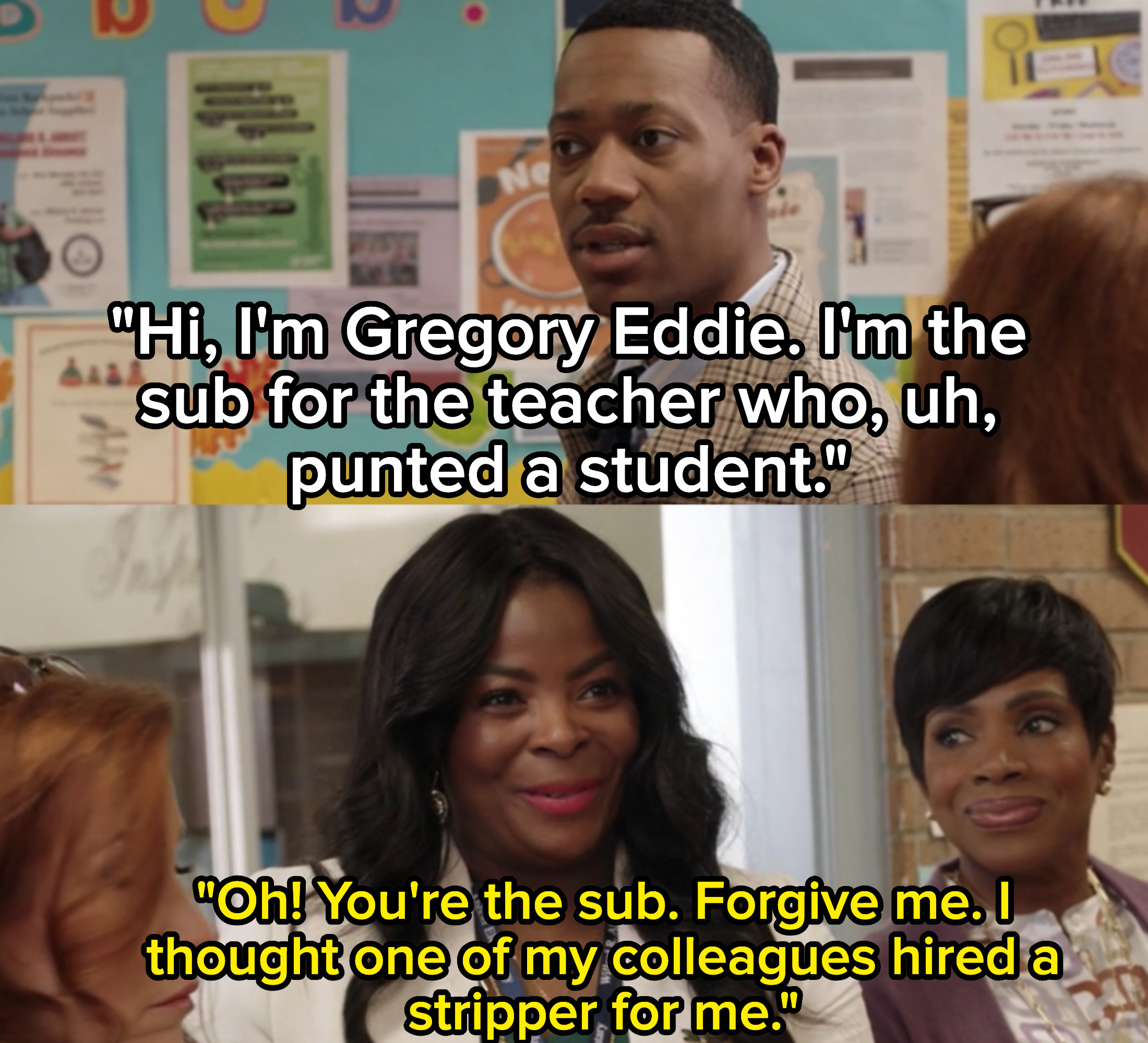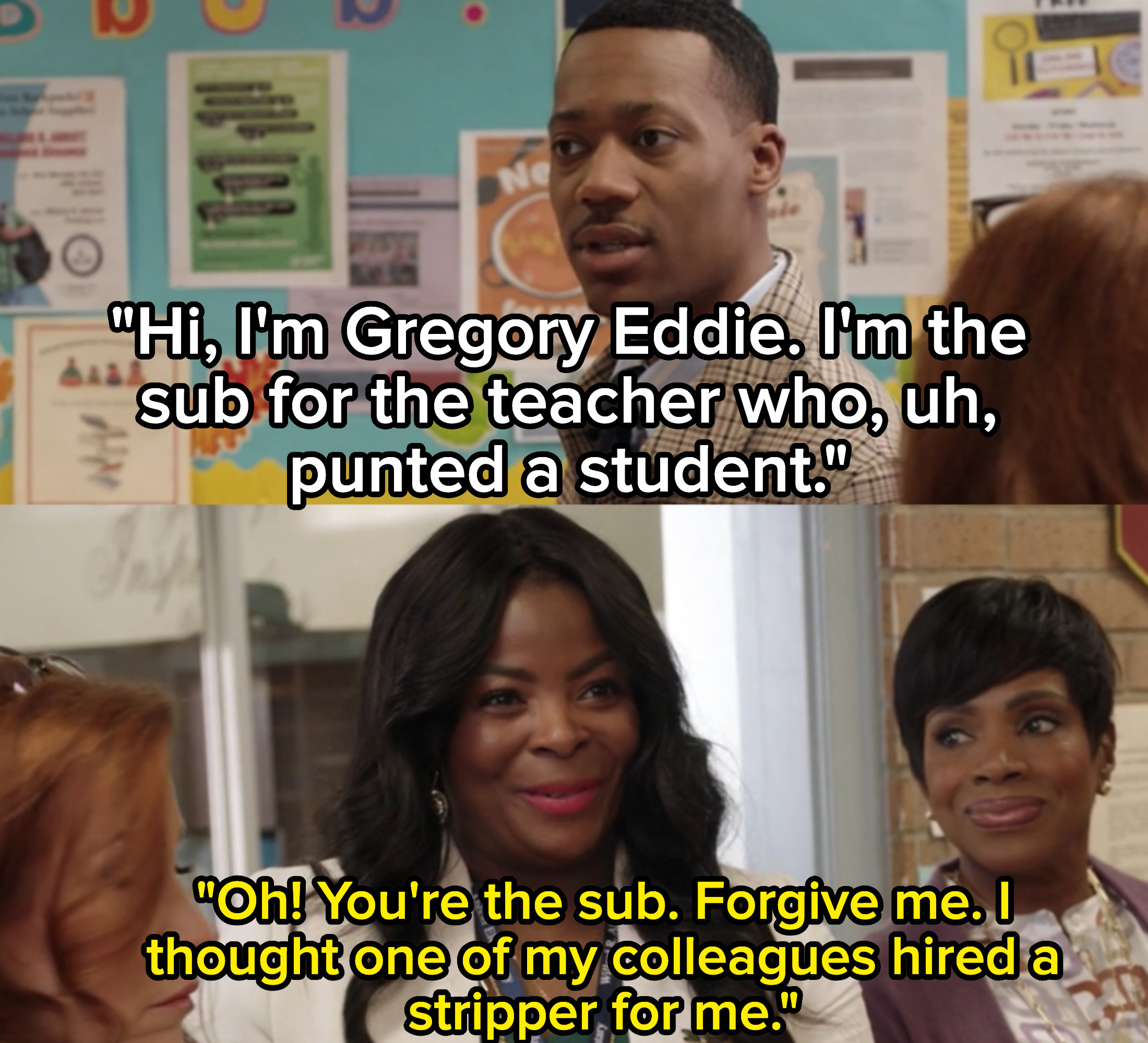 ABC
19.
…and again…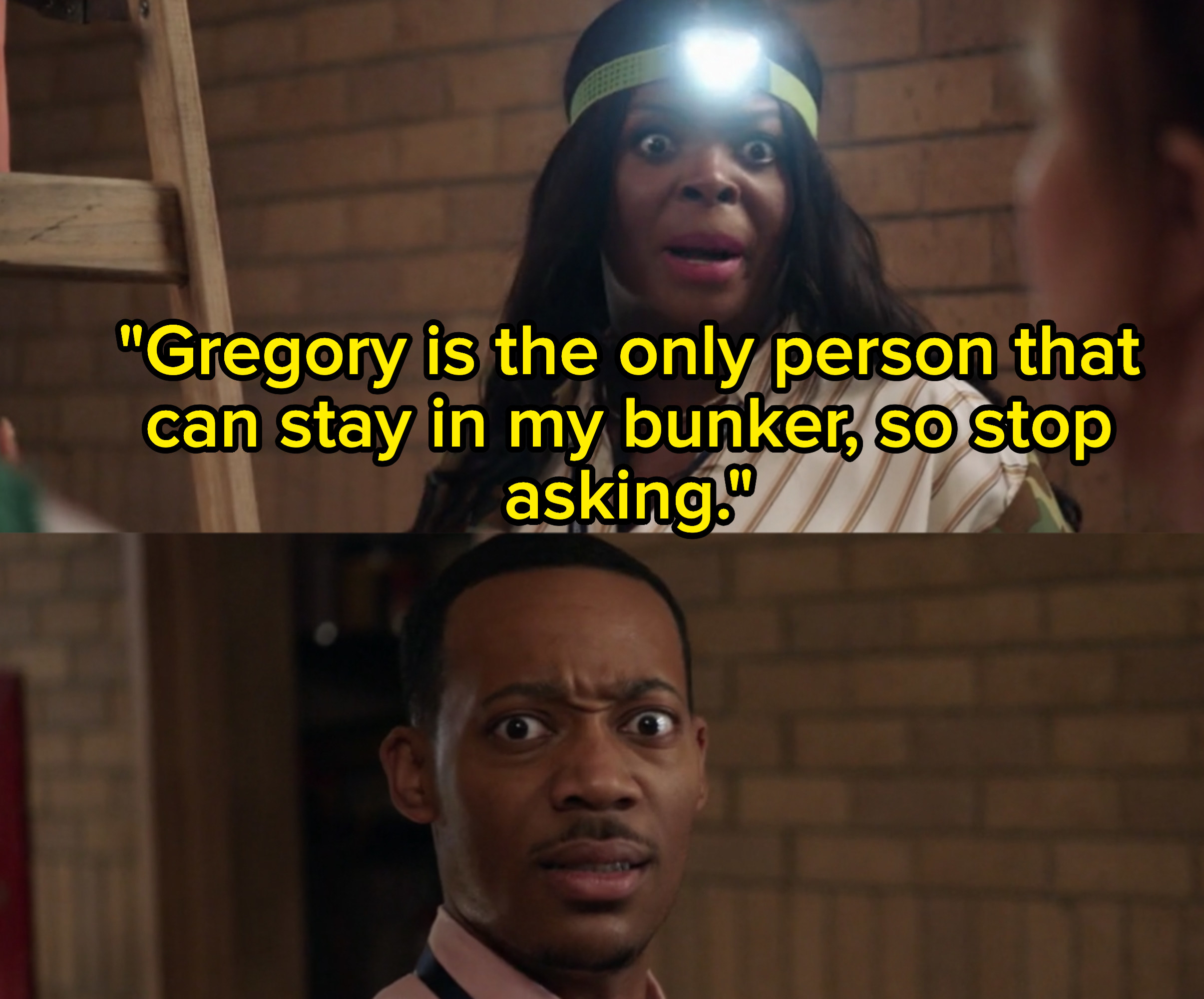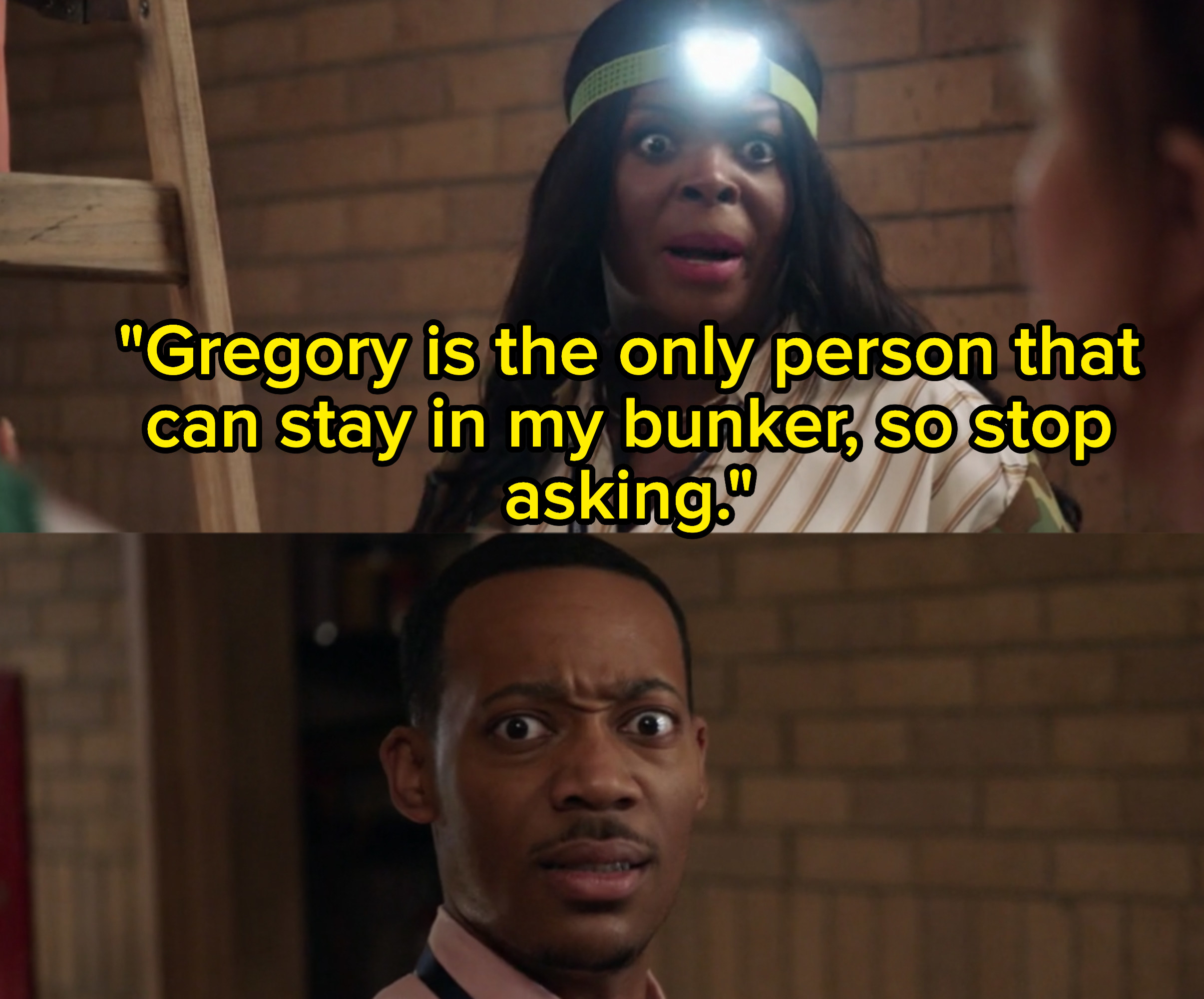 ABC
20.
…and again…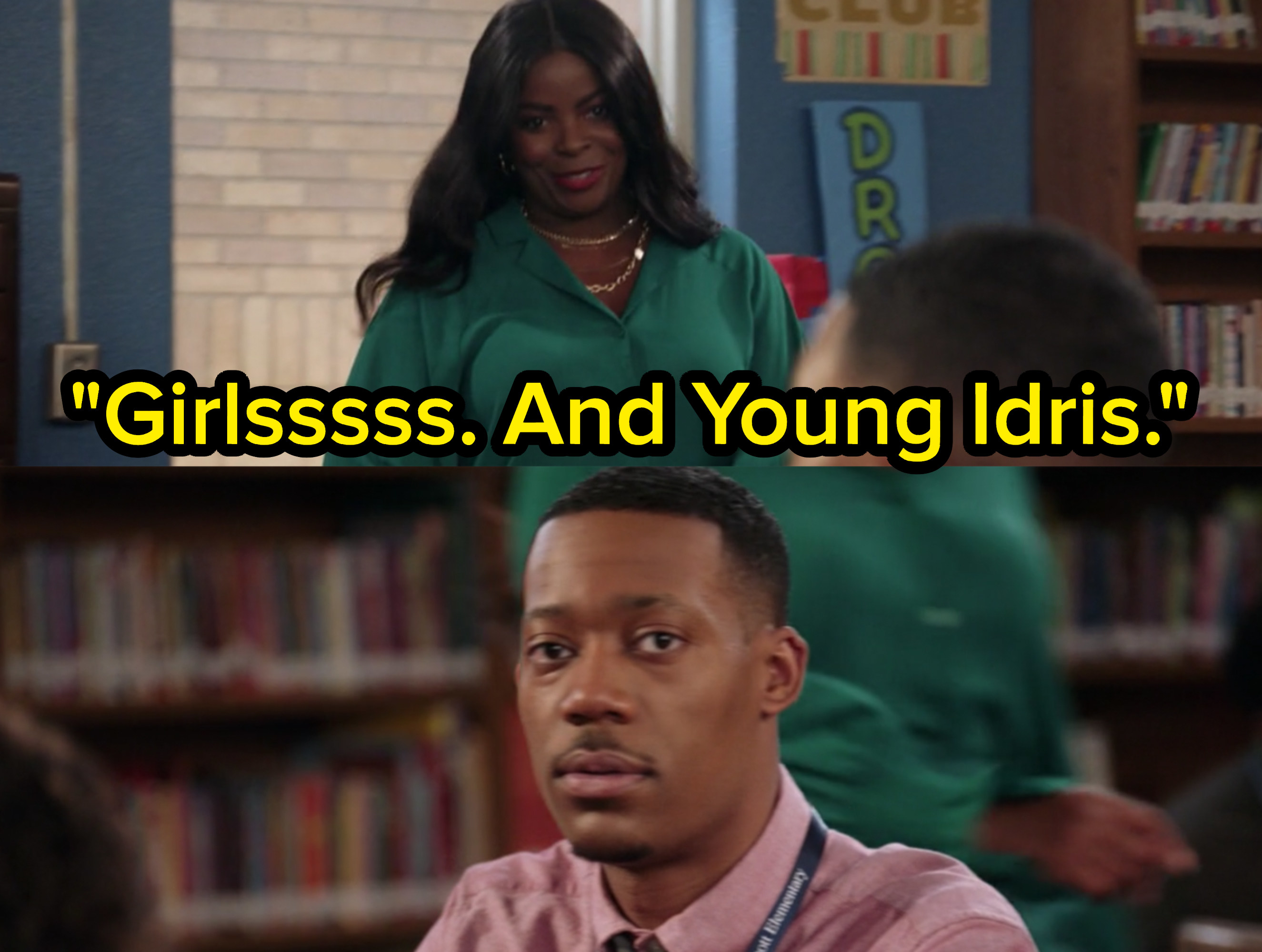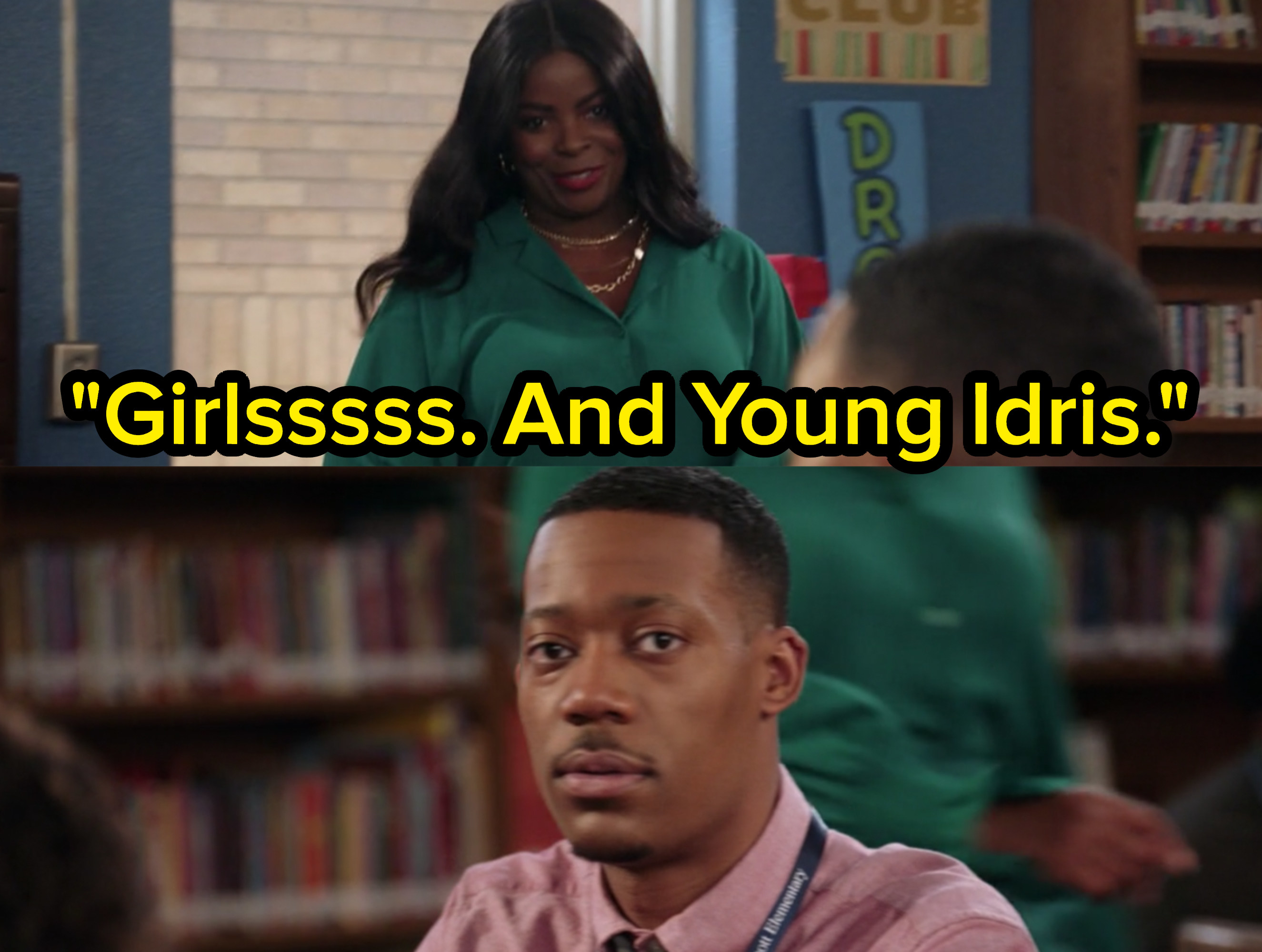 ABC
21.
…AND AGAIN: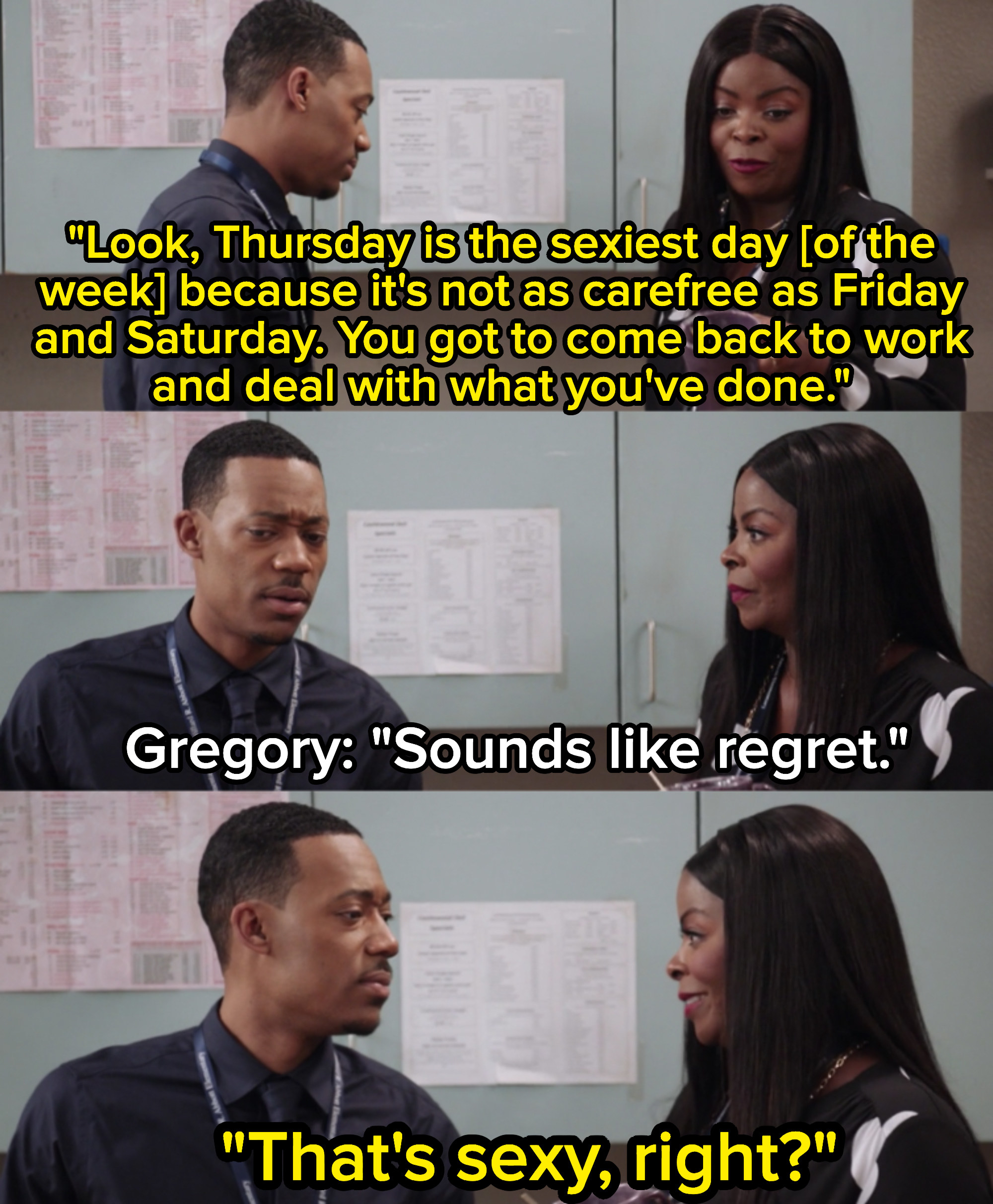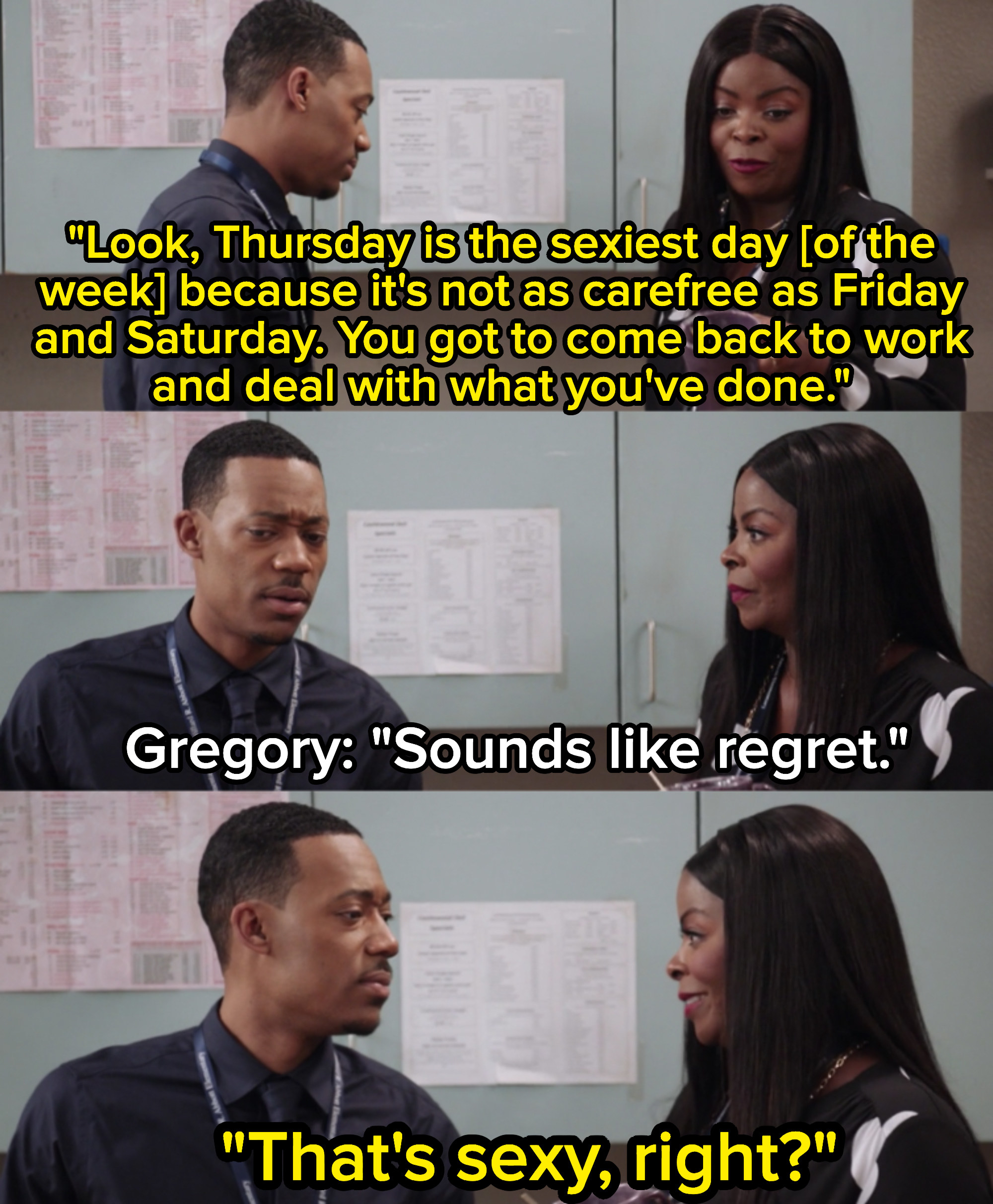 ABC
22.
When she understood the pressure of trying to stay hip with the kids…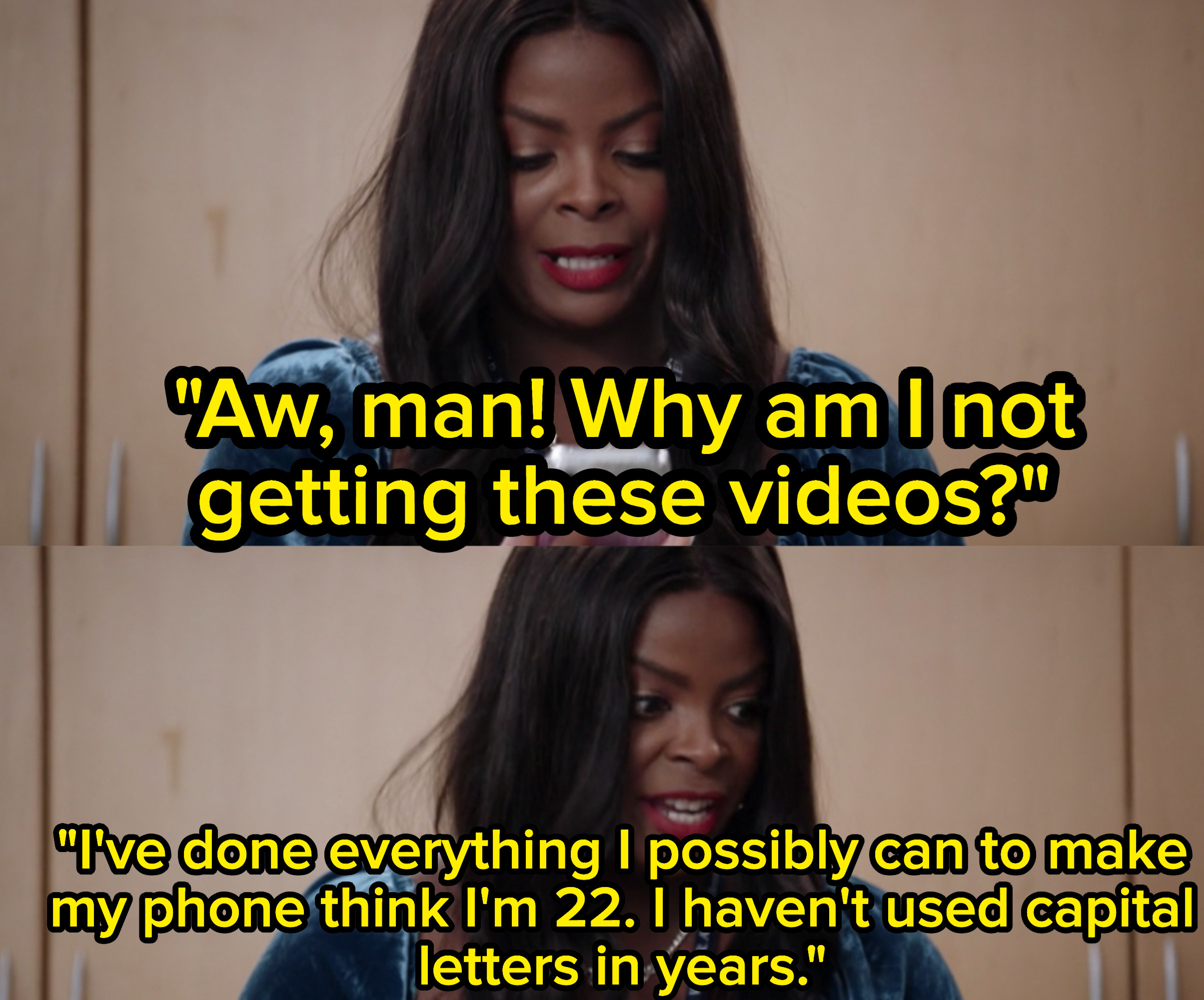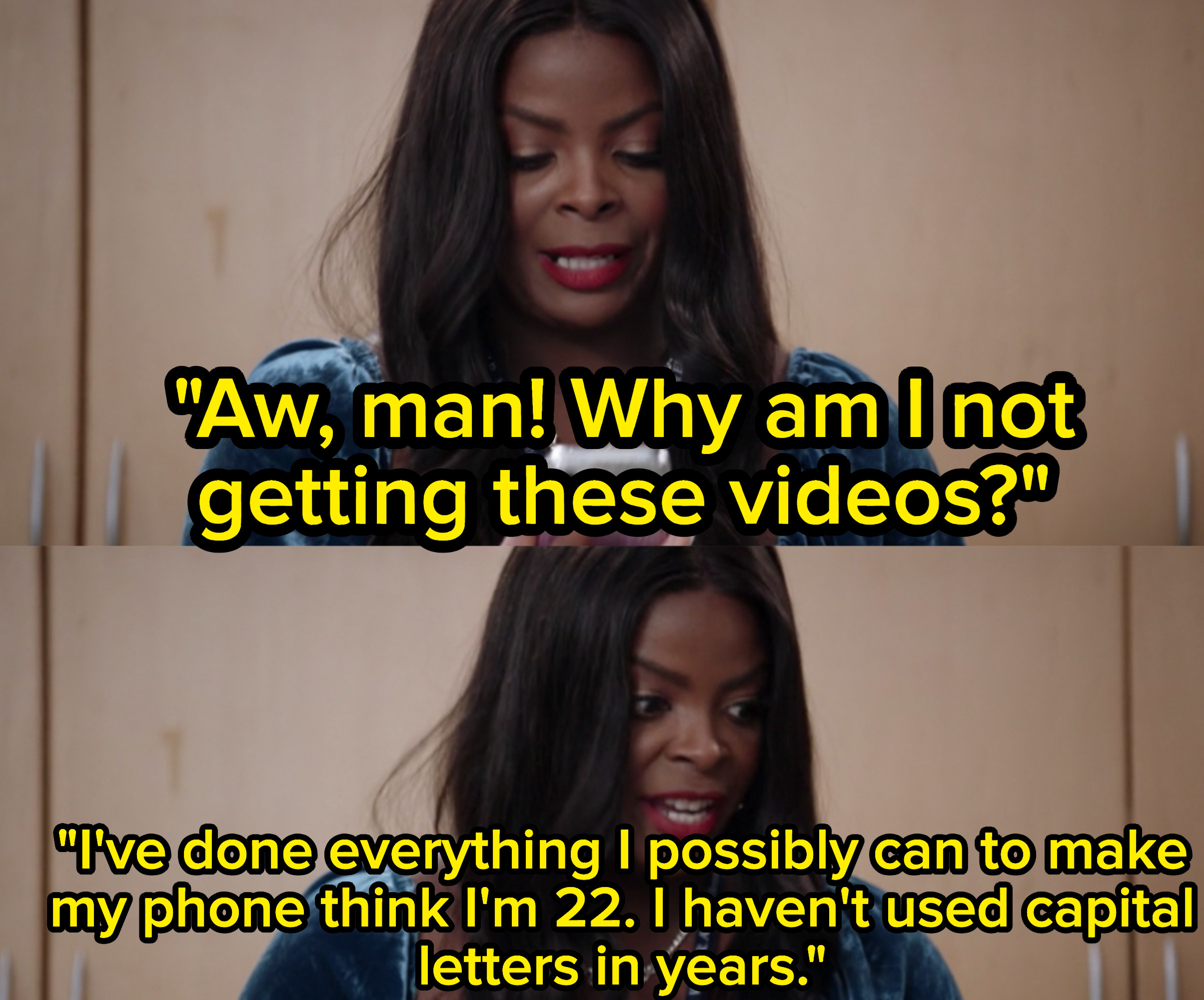 ABC
23.
…and failing miserably at it because she's, ya know, an ADULT: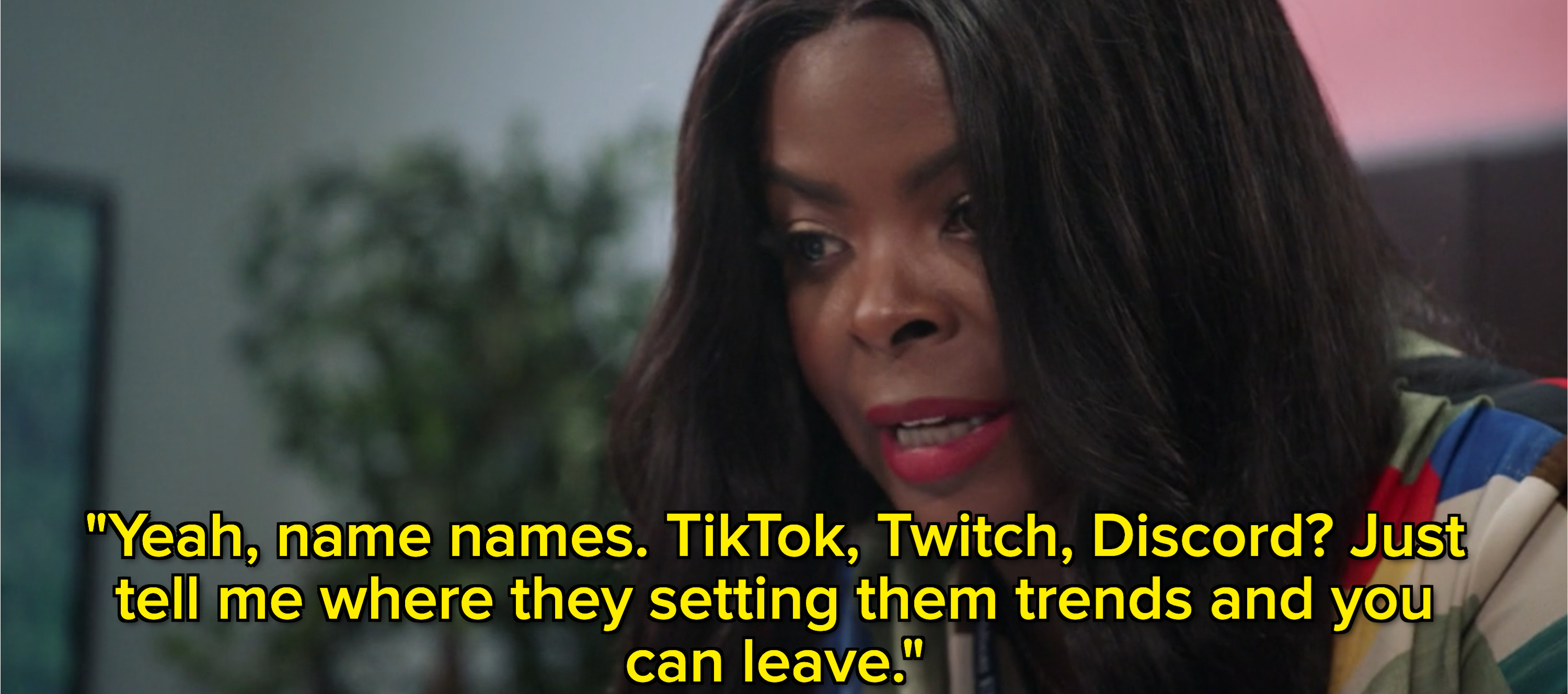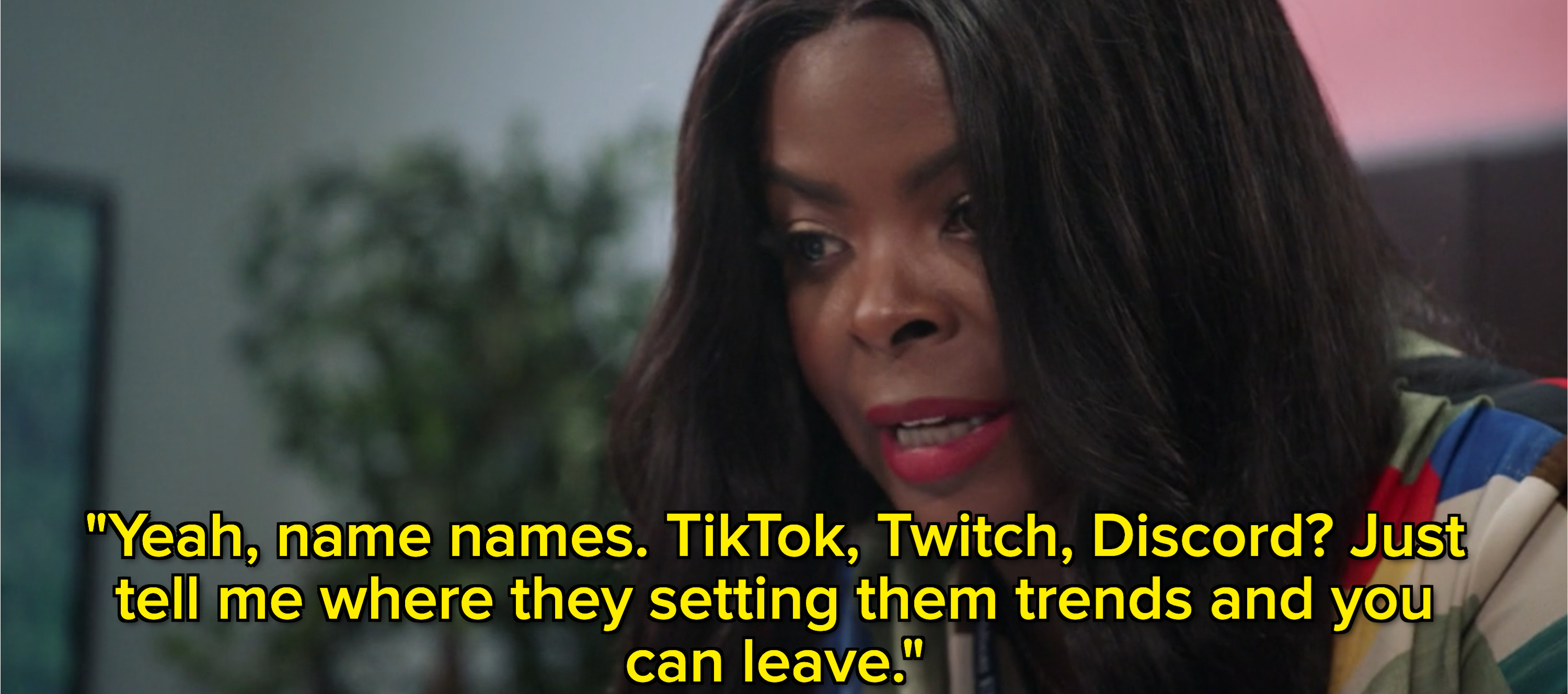 ABC
24.
When she put Janine in her place about telling her what kind of day she should have: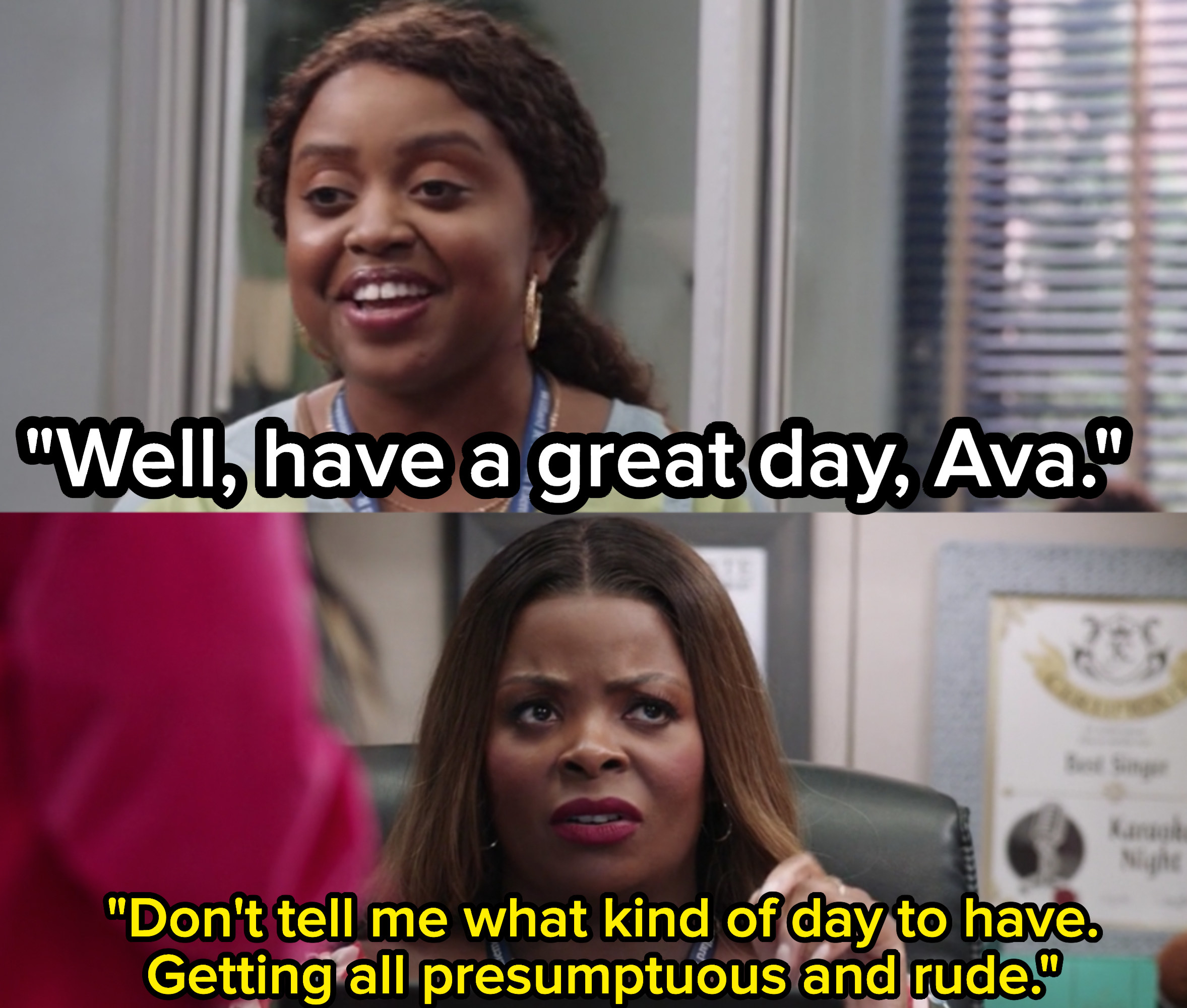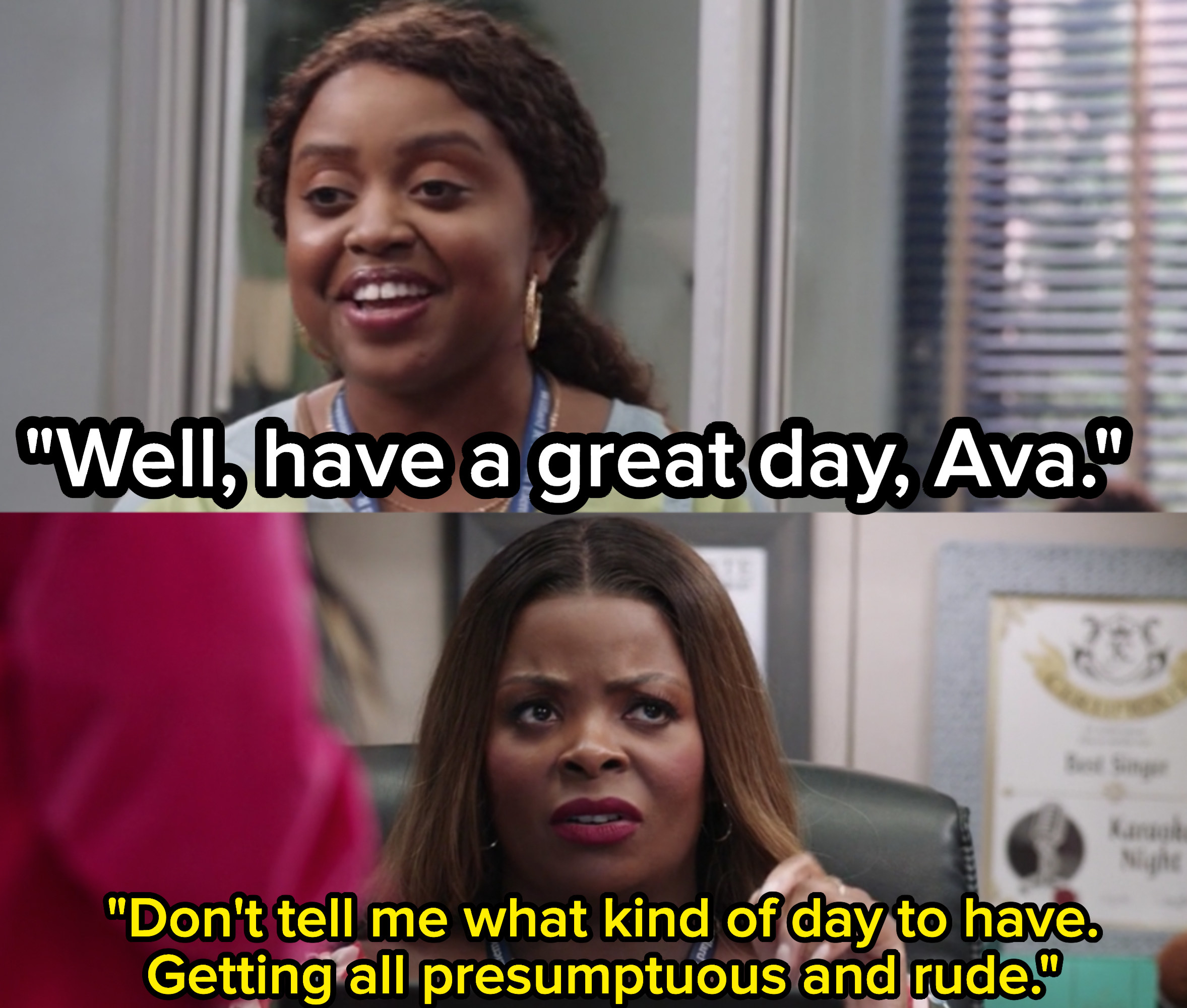 ABC
25.
When she roasted Janine again, but this time it wasn't on purpose, surprisingly:

ABC
26.
When she showed off her flair for dramatics by pretending to fall off a chair while laughing…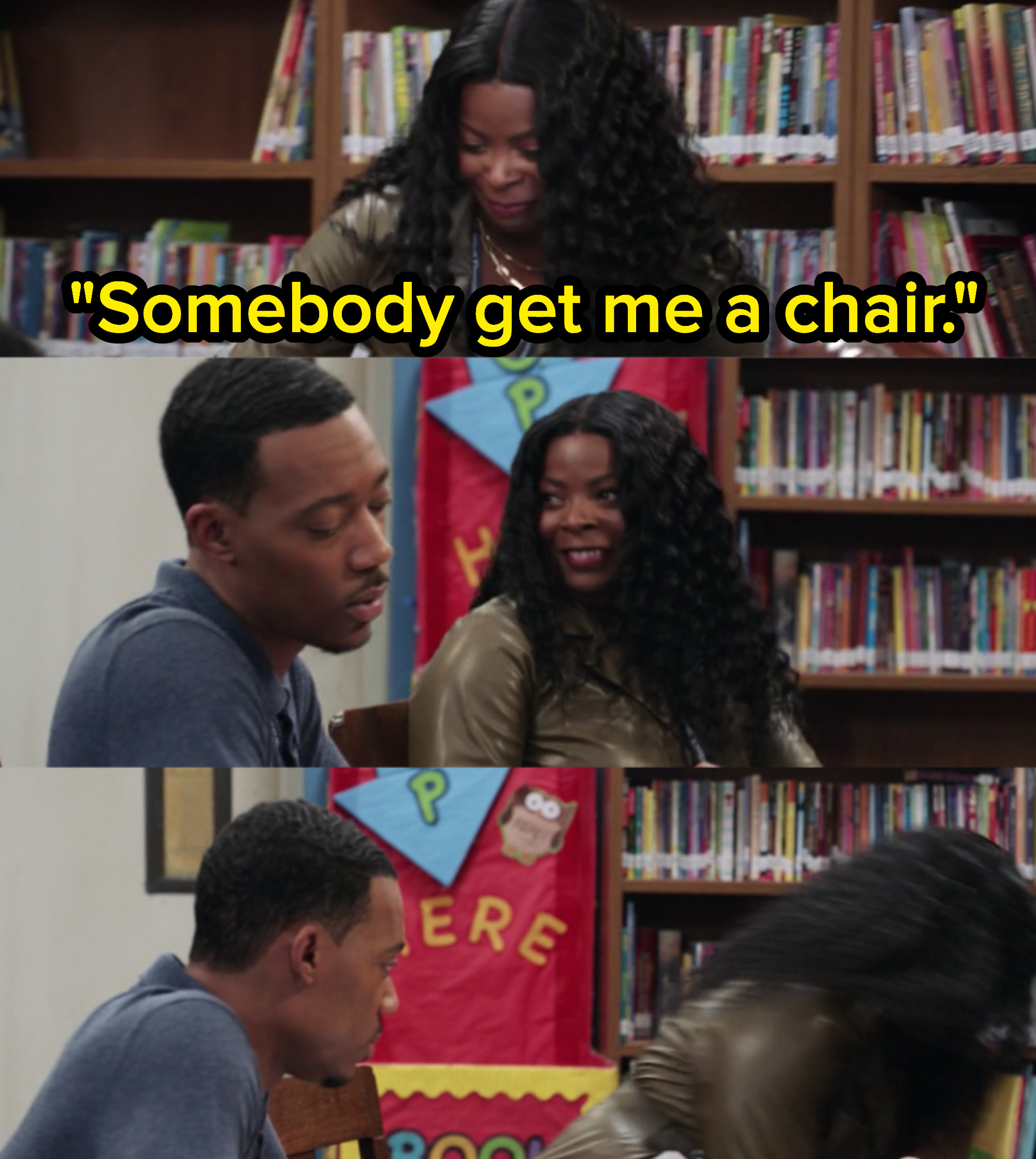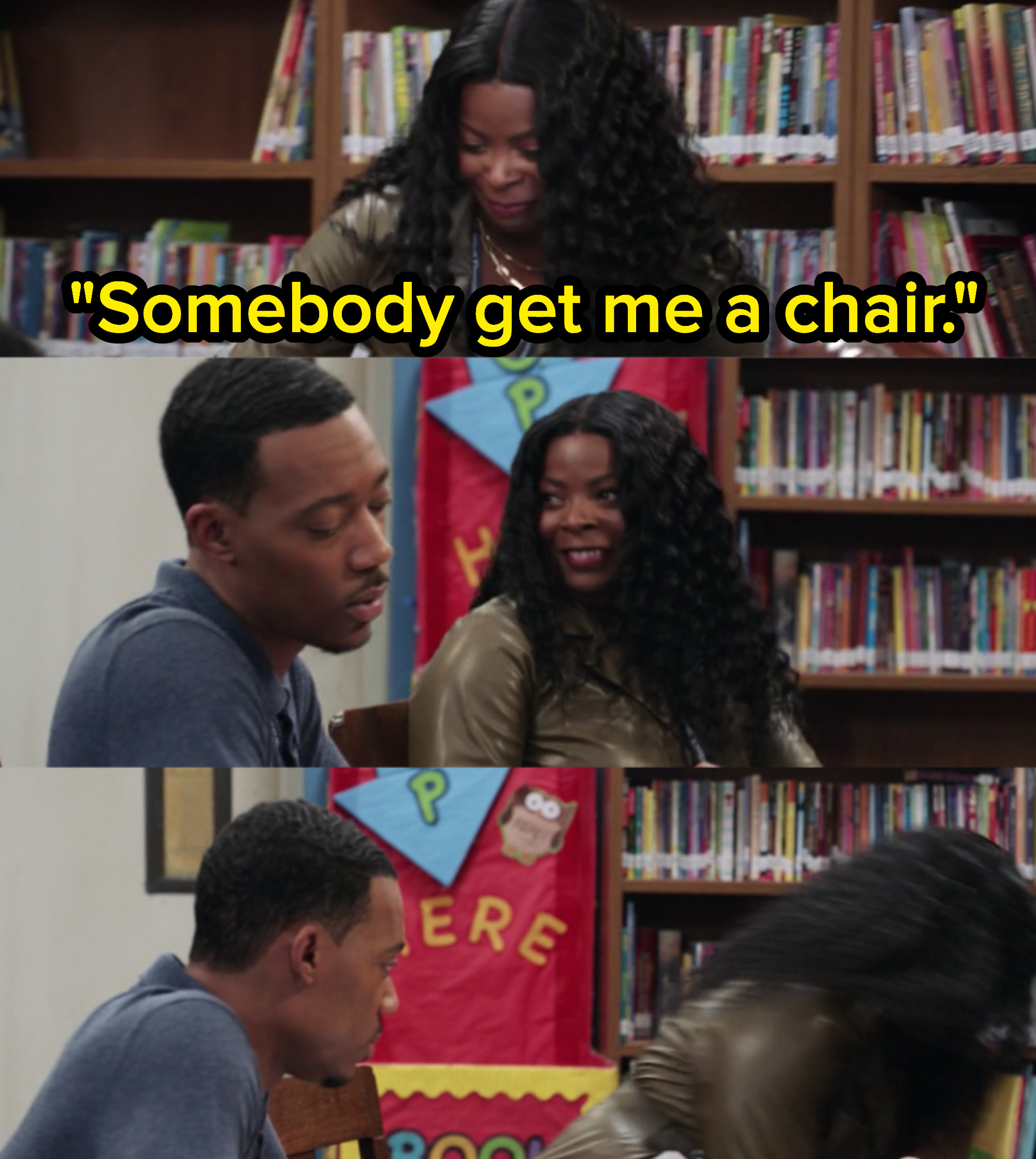 ABC
27.
…only to get back up to roast Janine AGAIN for her poor taste in men: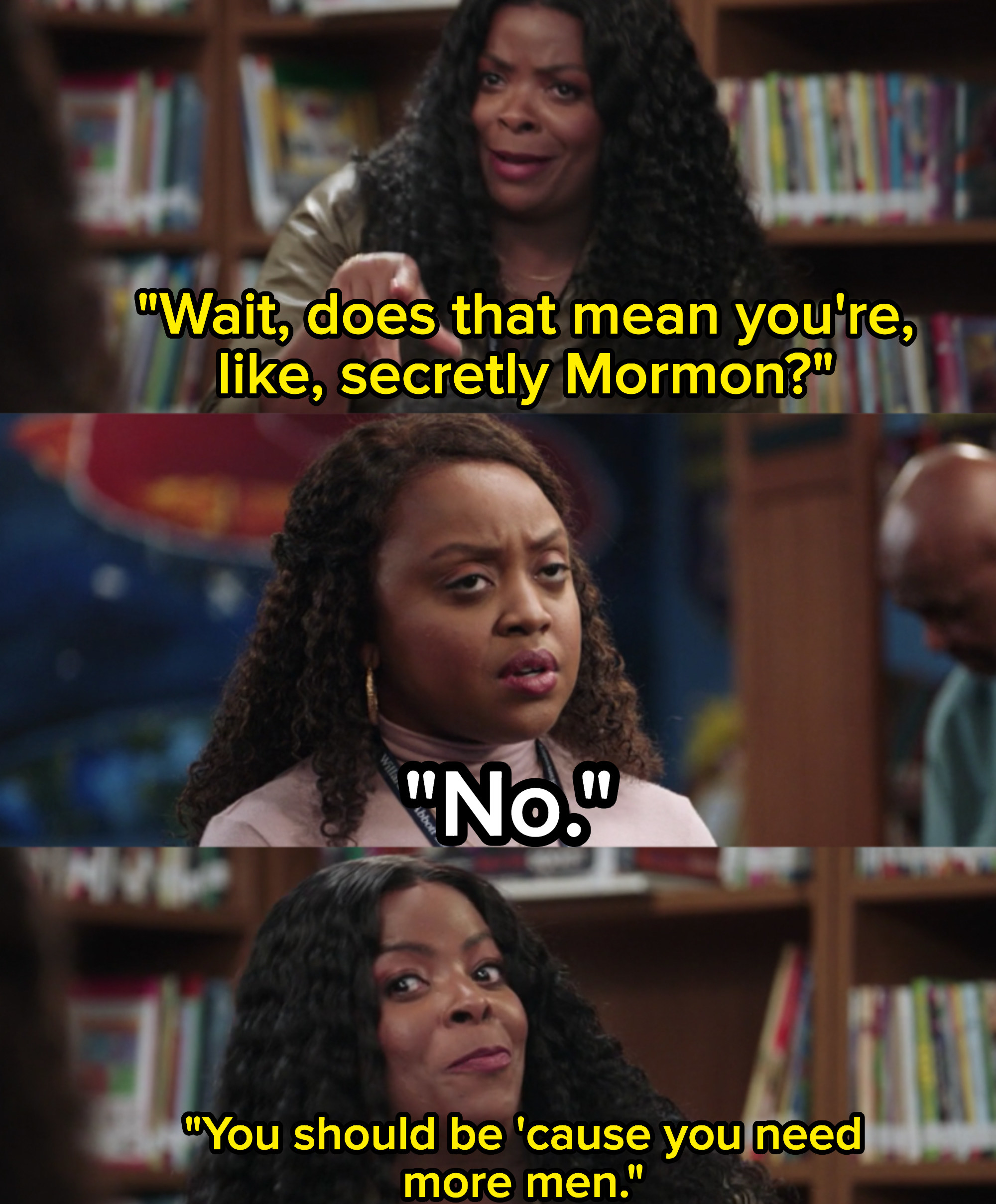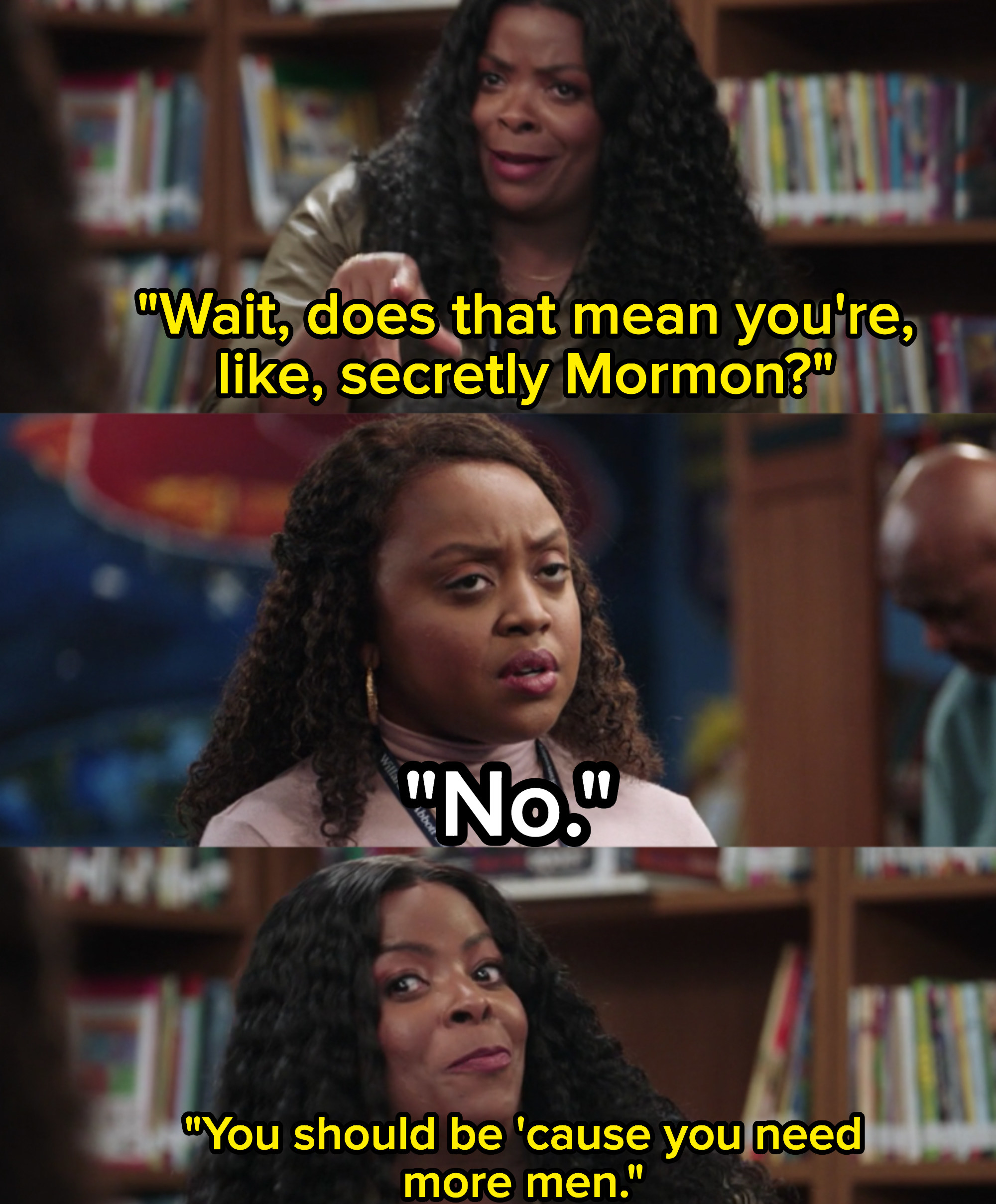 ABC
28.
When she flaunted the fact that Ava does what Ava likes 24/7: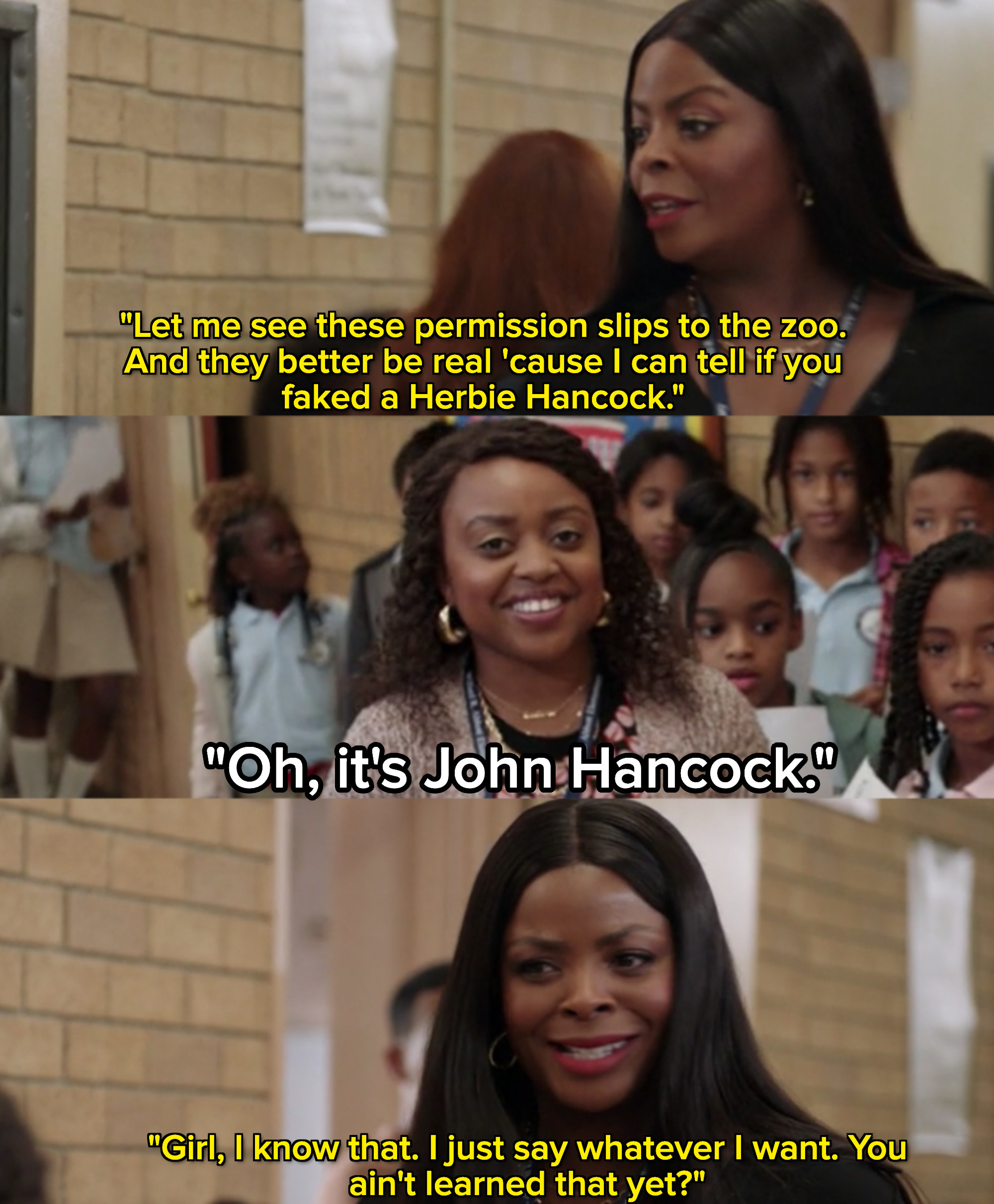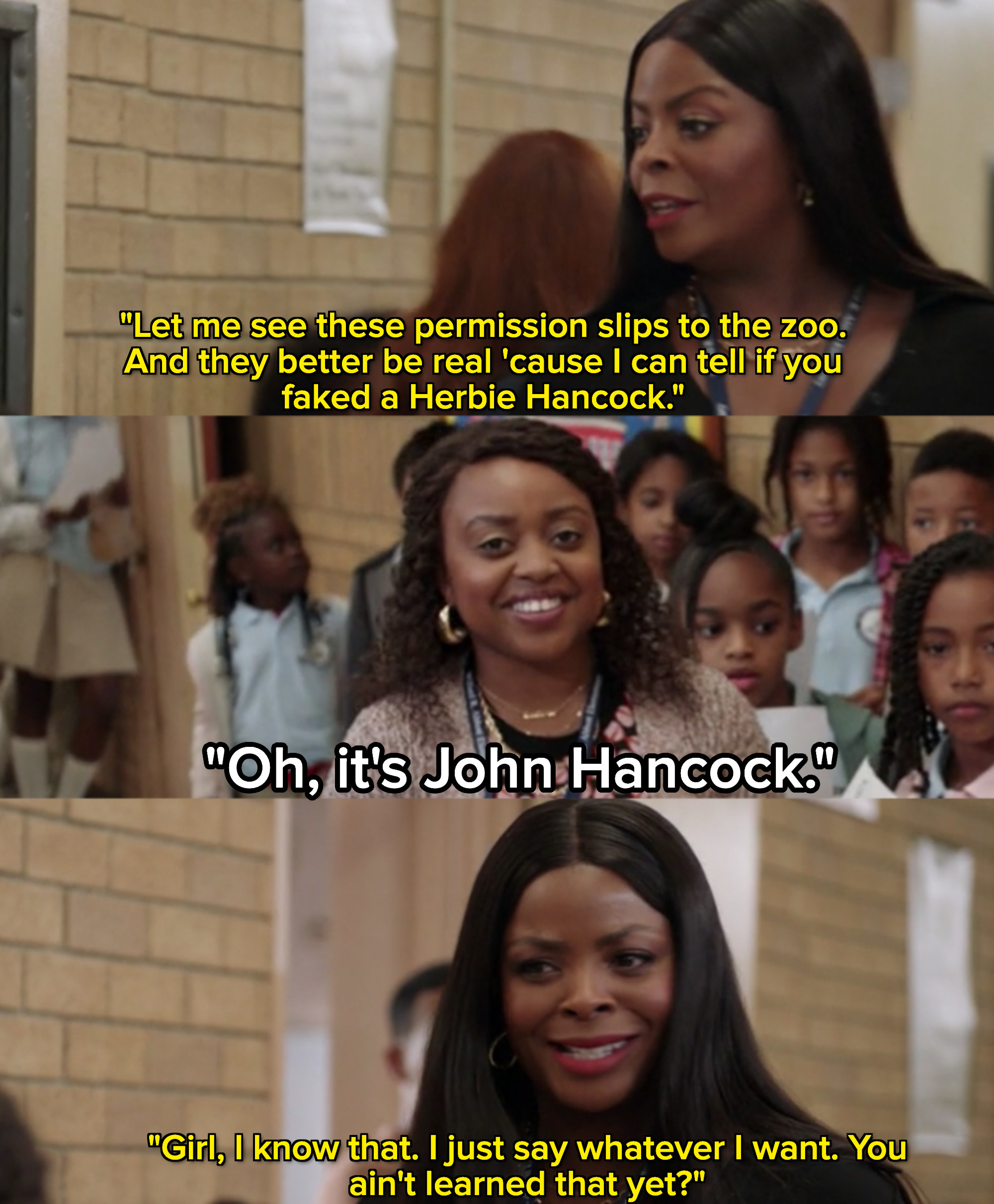 ABC
29.
When she showed her compassionate side to the school board by explaining her unorthodox, yet effective, way of managing the school…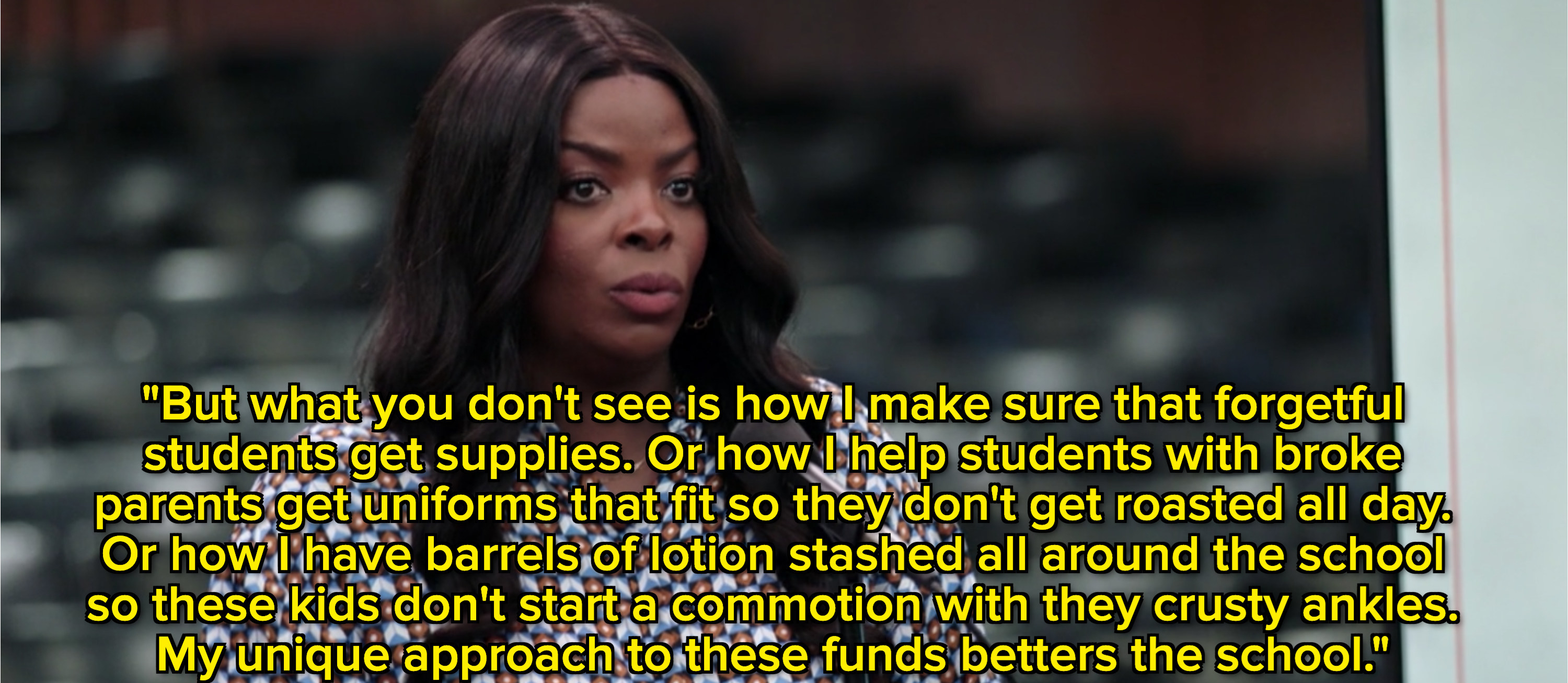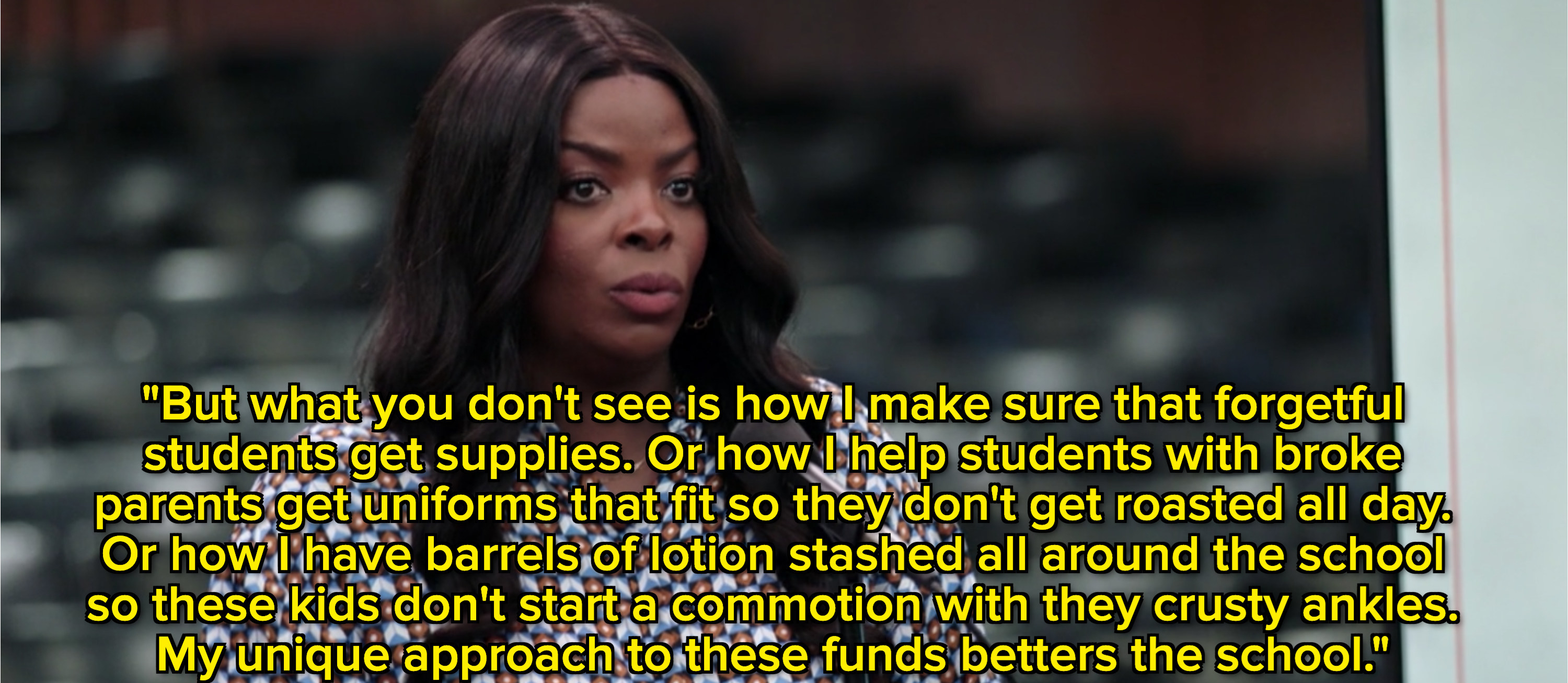 ABC
30.
…and pushed back when they tried to rush her out of the room without hearing her case for extra school funds: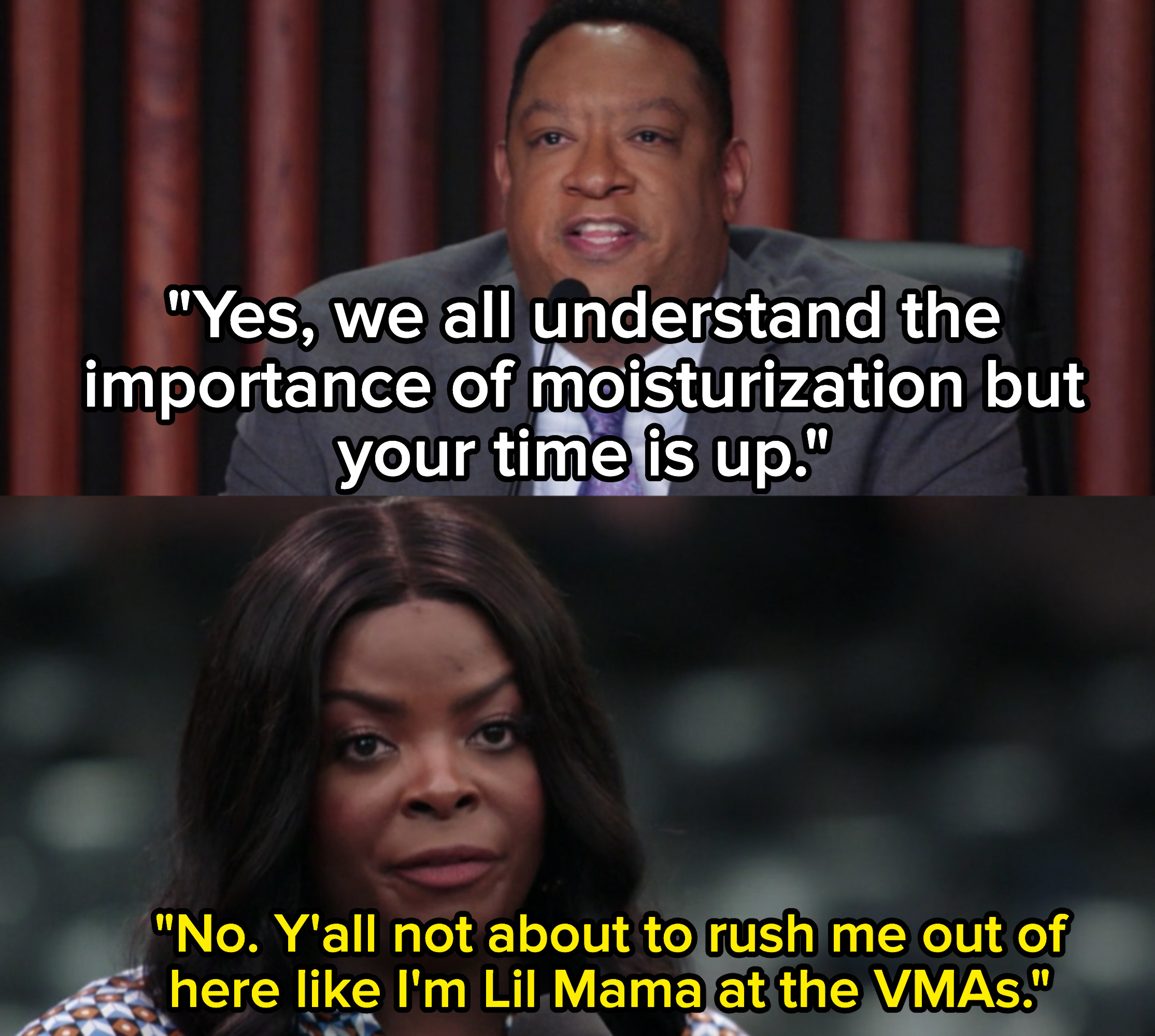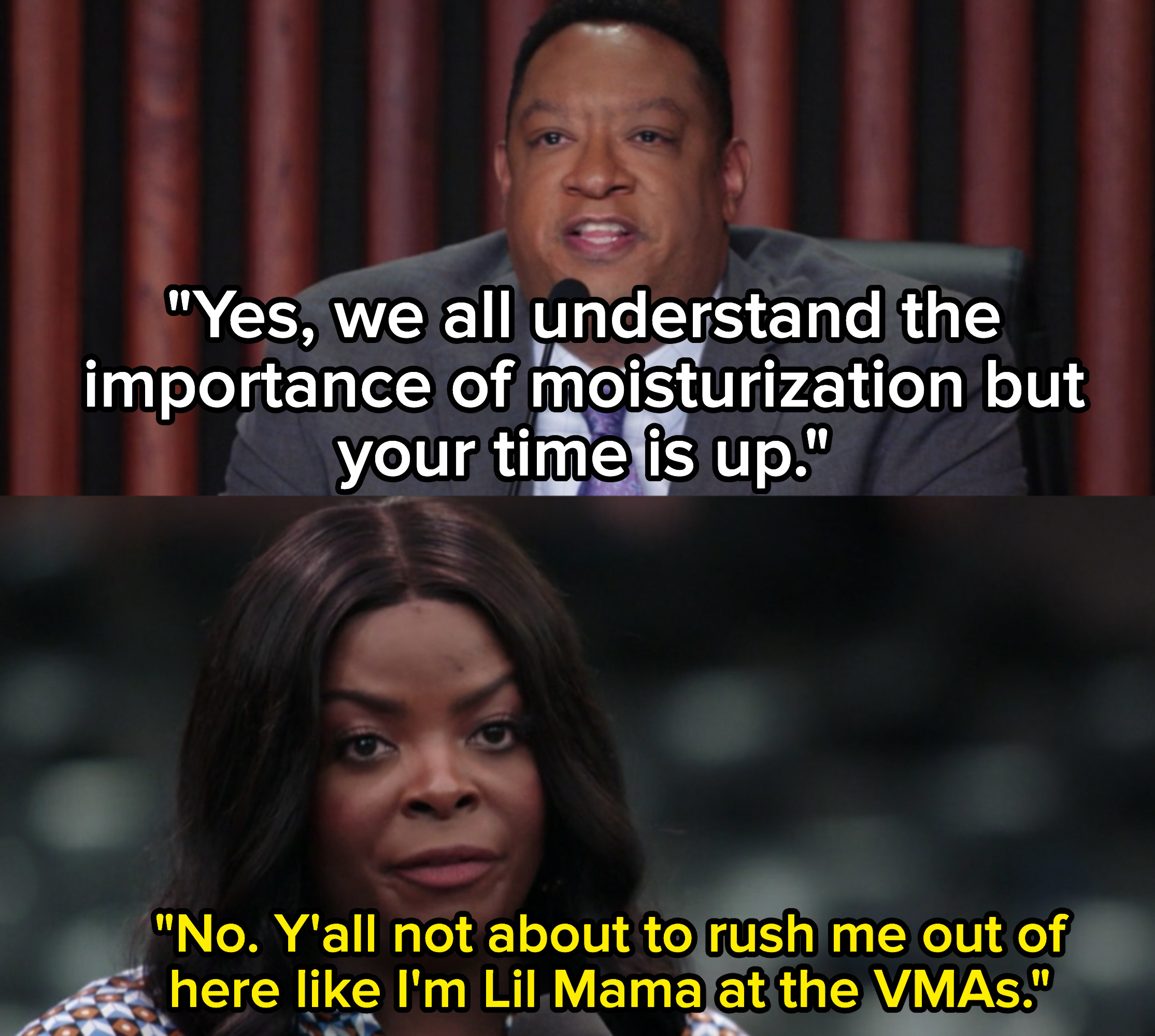 ABC
31.
When she and Janine shared a sweet moment after Ava killed it during her school board presentation:



ABC
32.
When she held back the urge to roast Janine outright, so she did it subtly: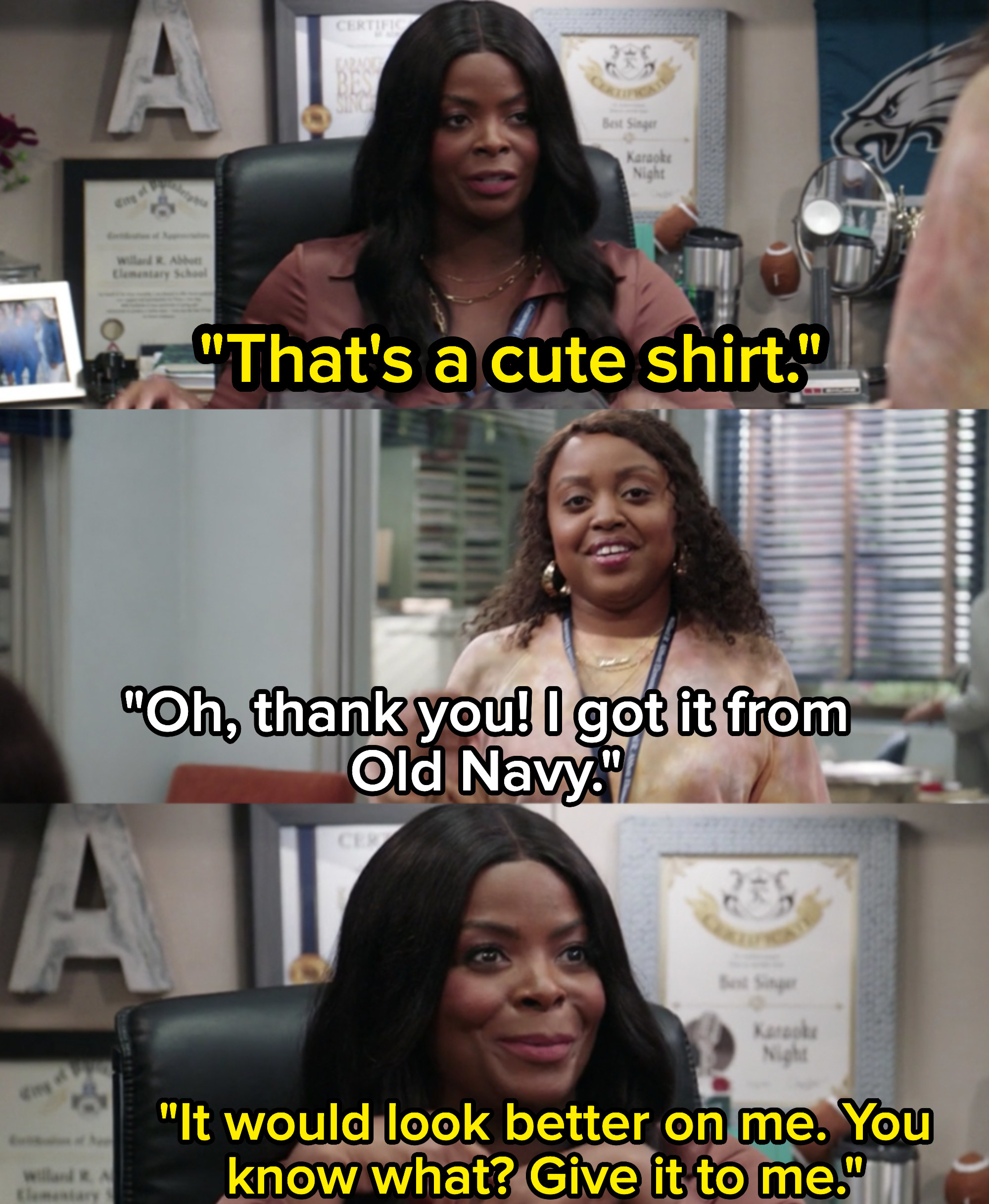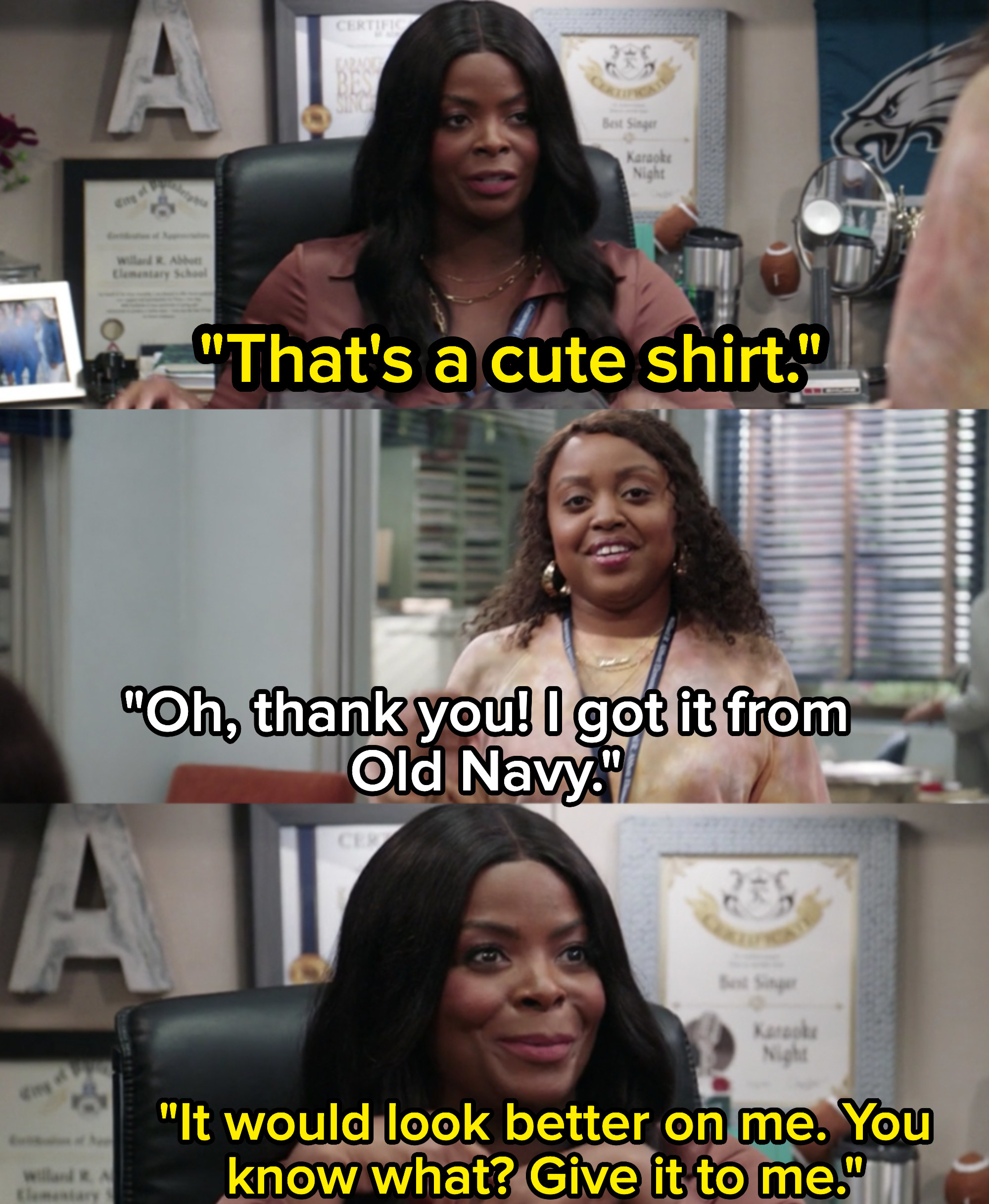 ABC
33.
When she knew how to take a compliment, no matter how it came to be: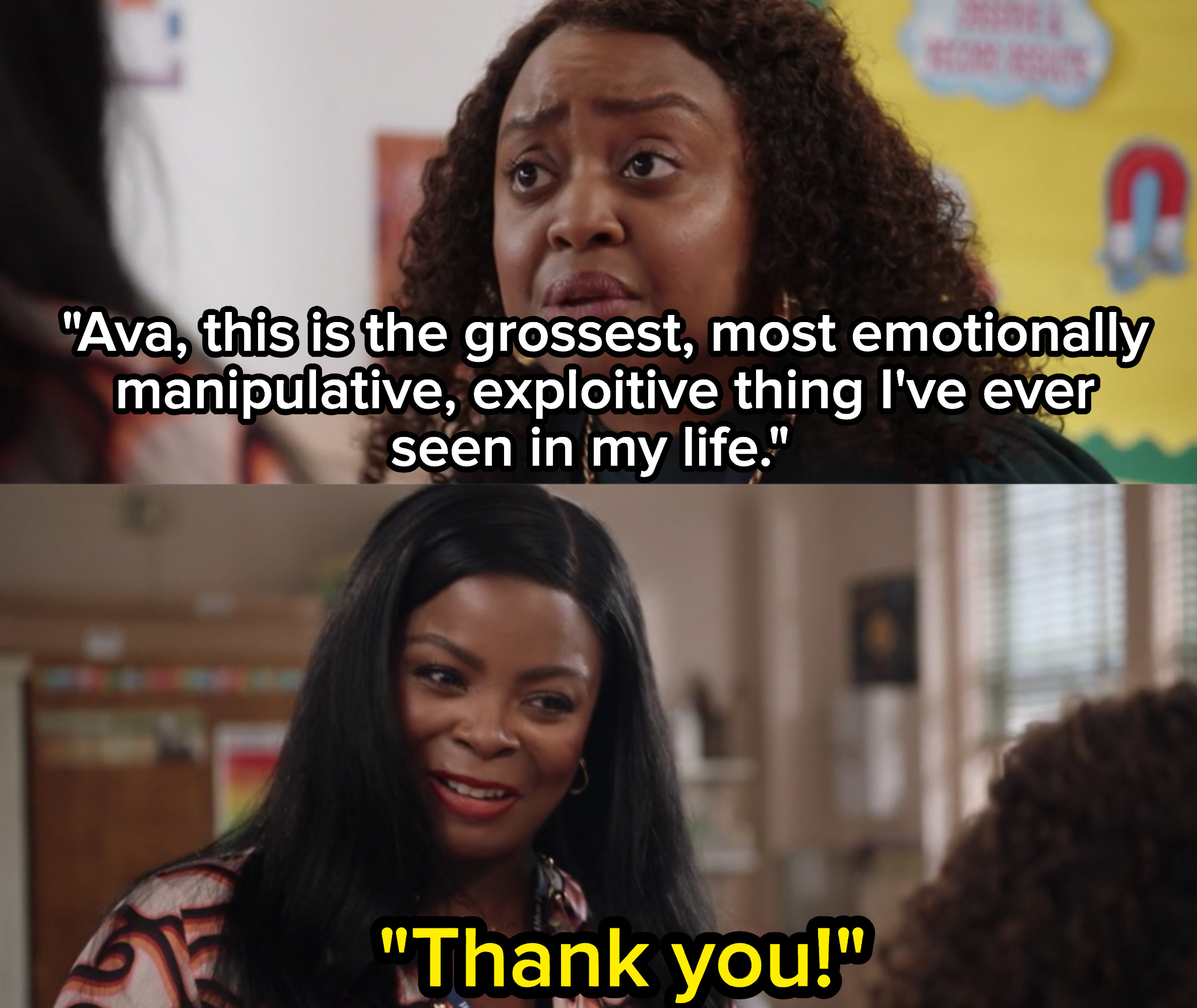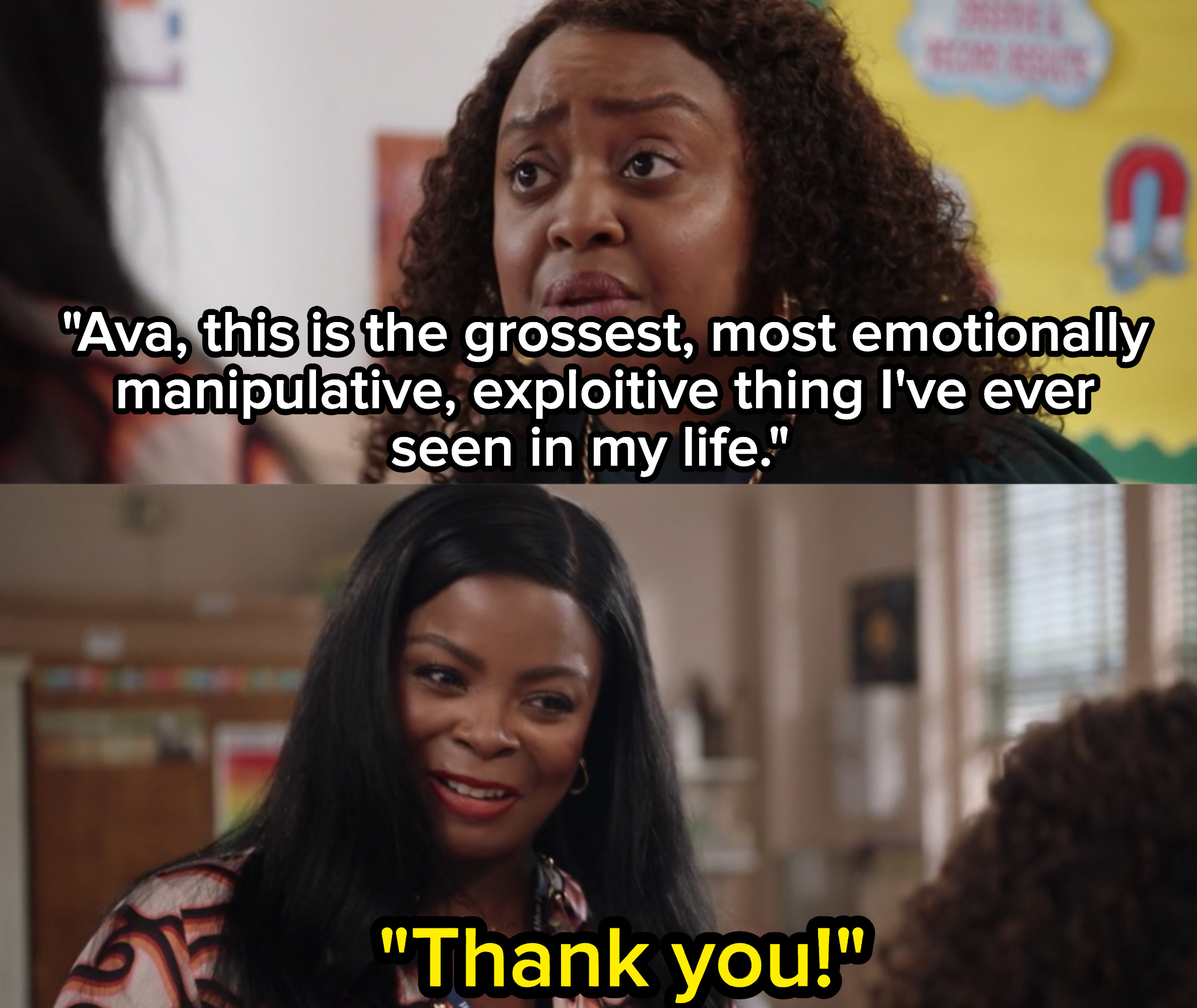 ABC
34.
When she set her sights to improve the school in her own ~unique~ way: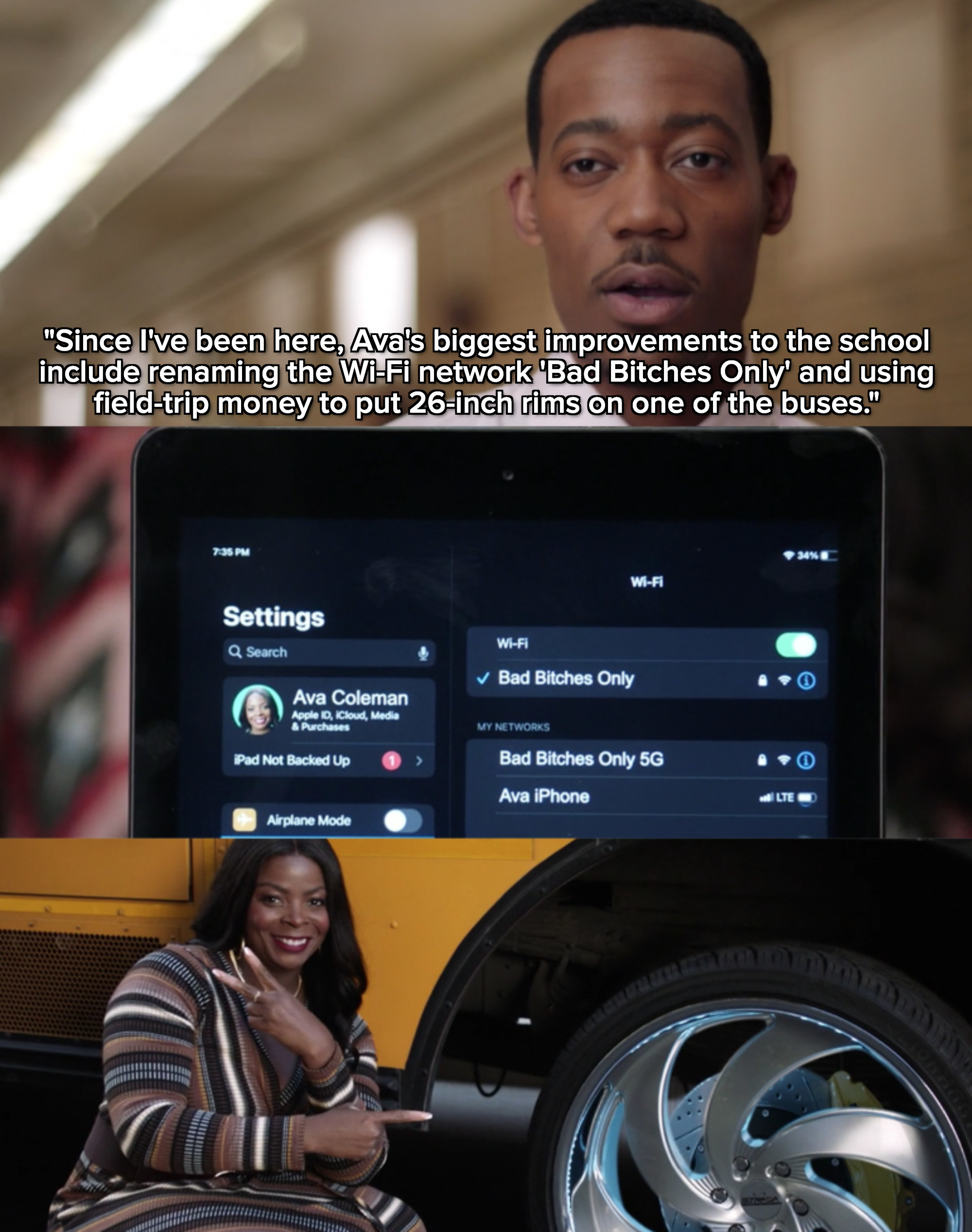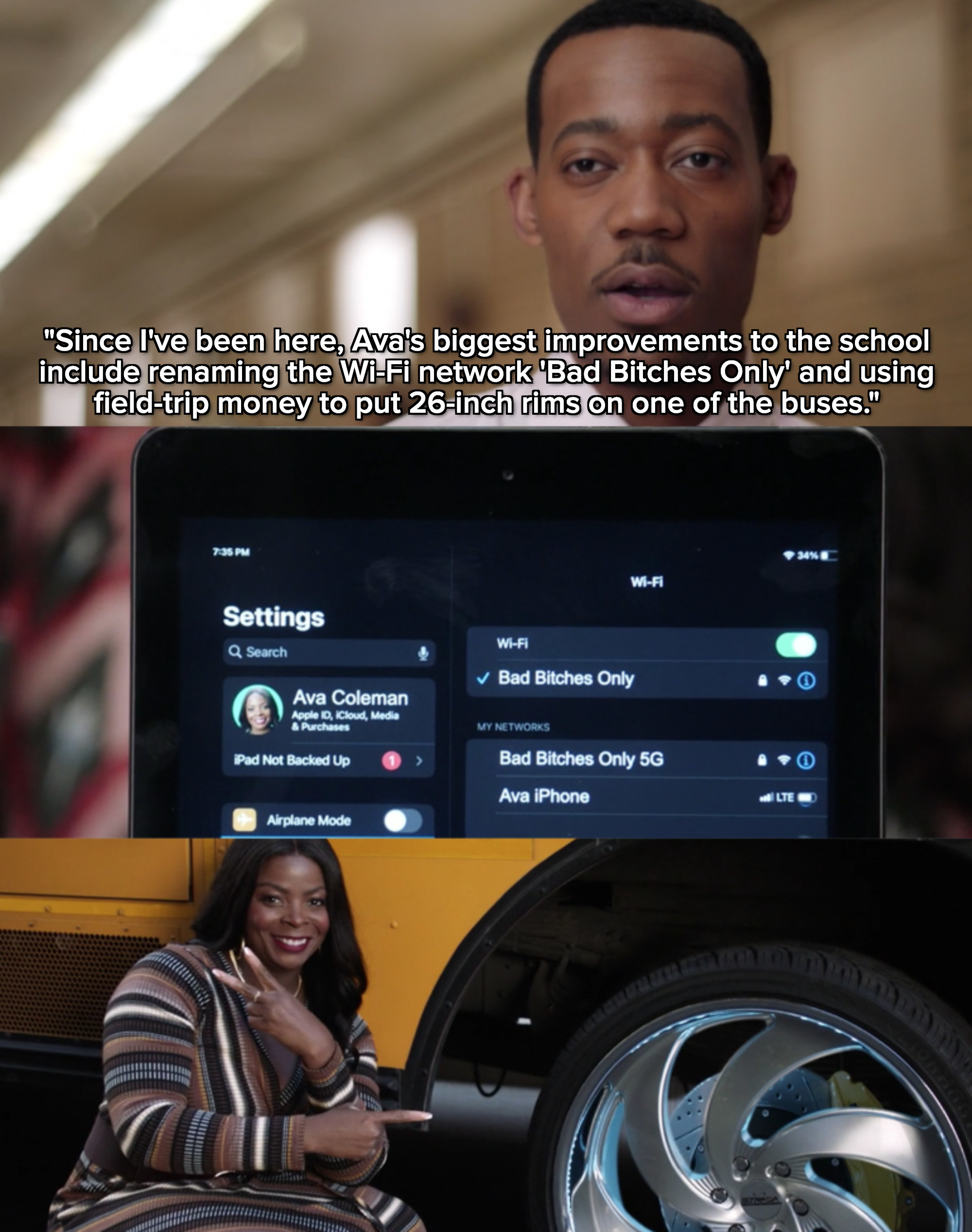 ABC
35.
When she showed off how influential she is both professionally and socially: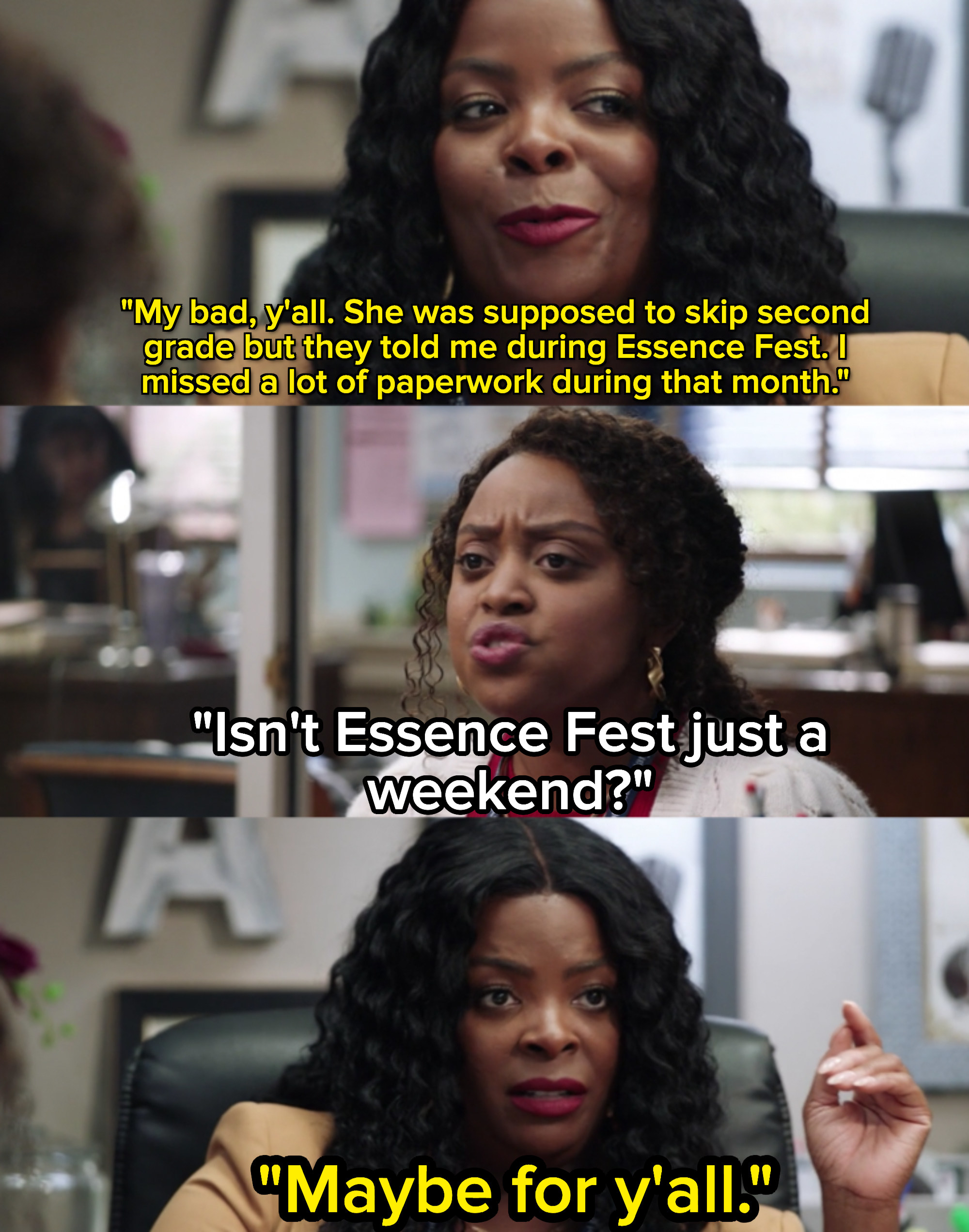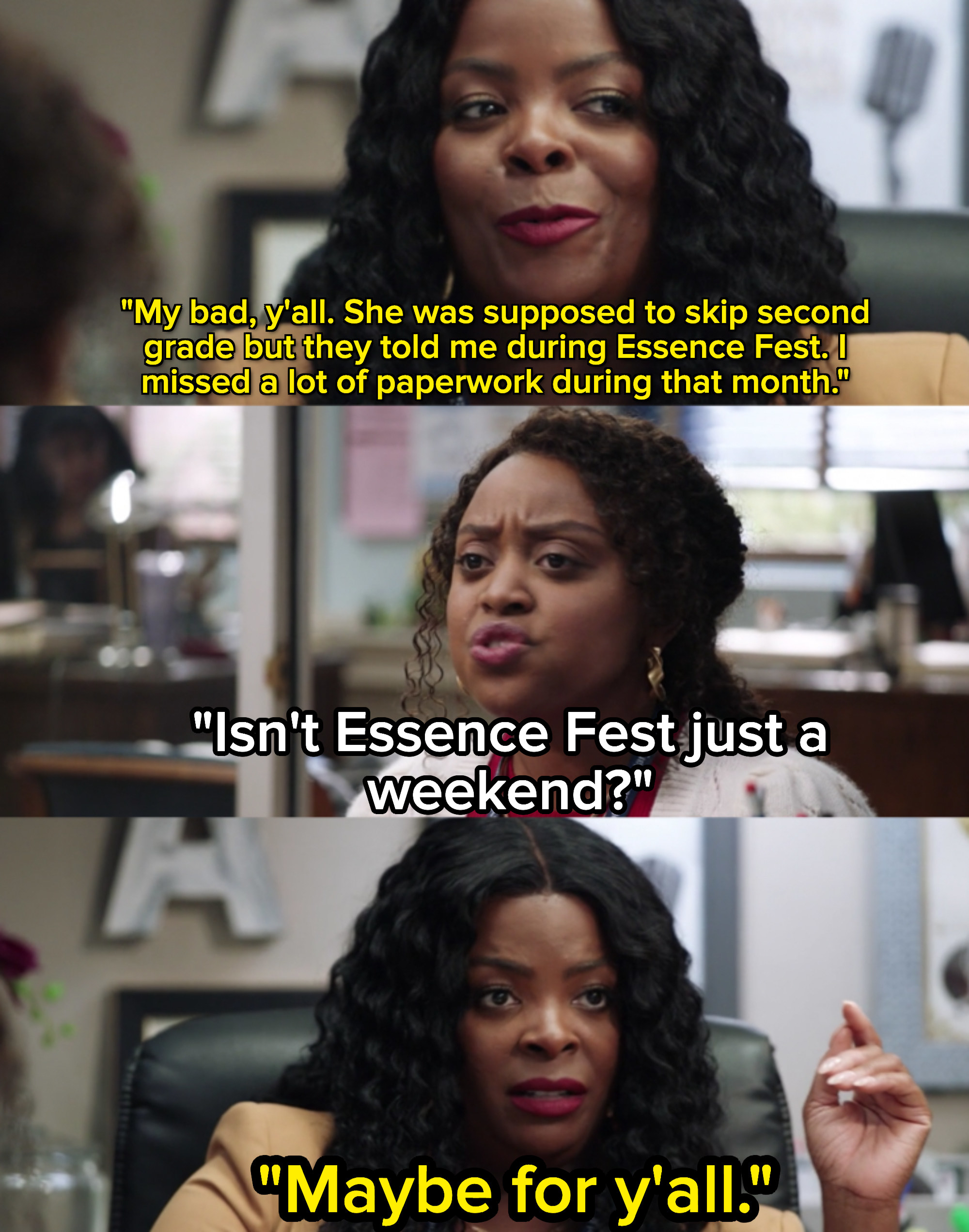 ABC
36.
When she turned her roasting skills onto Jacob as she couldn't understand why his boyfriend would want to move in with him…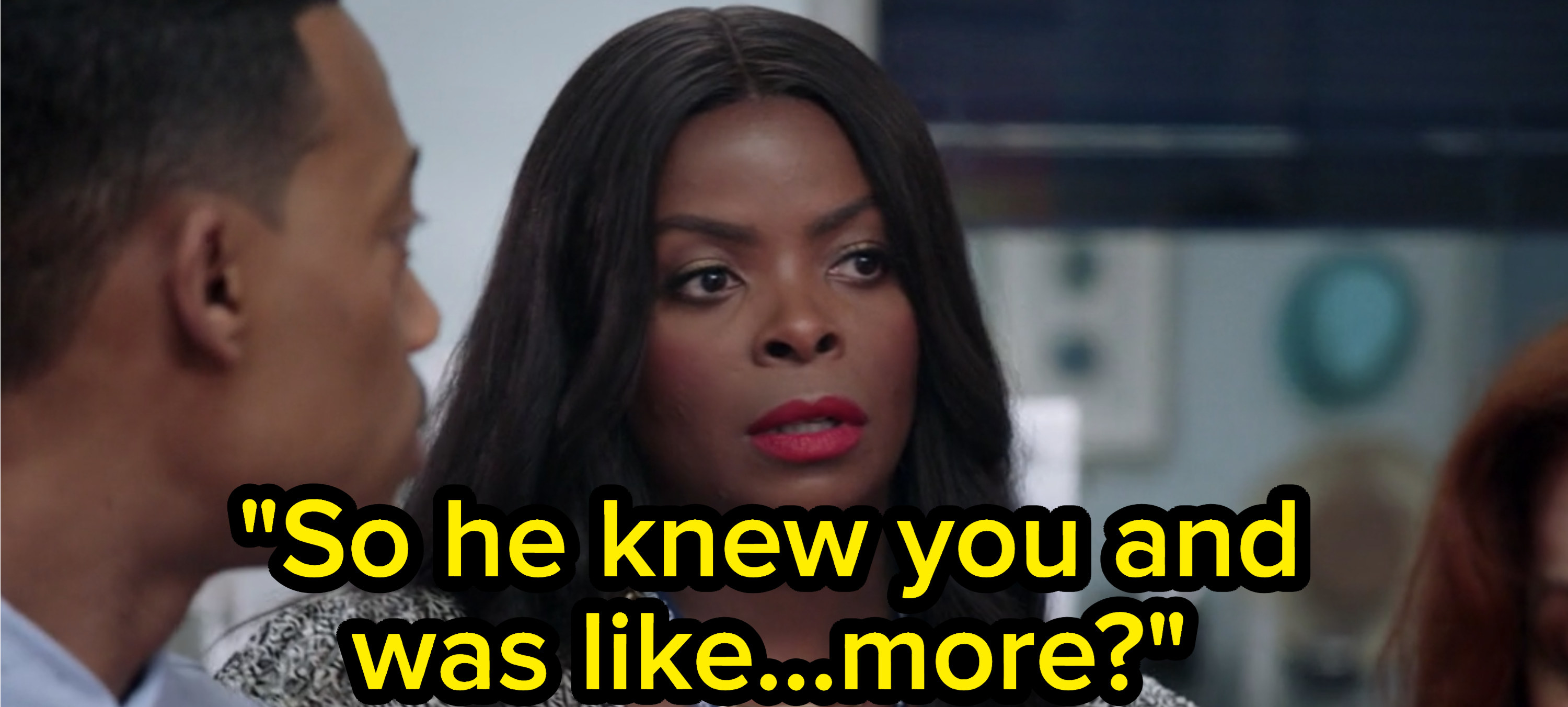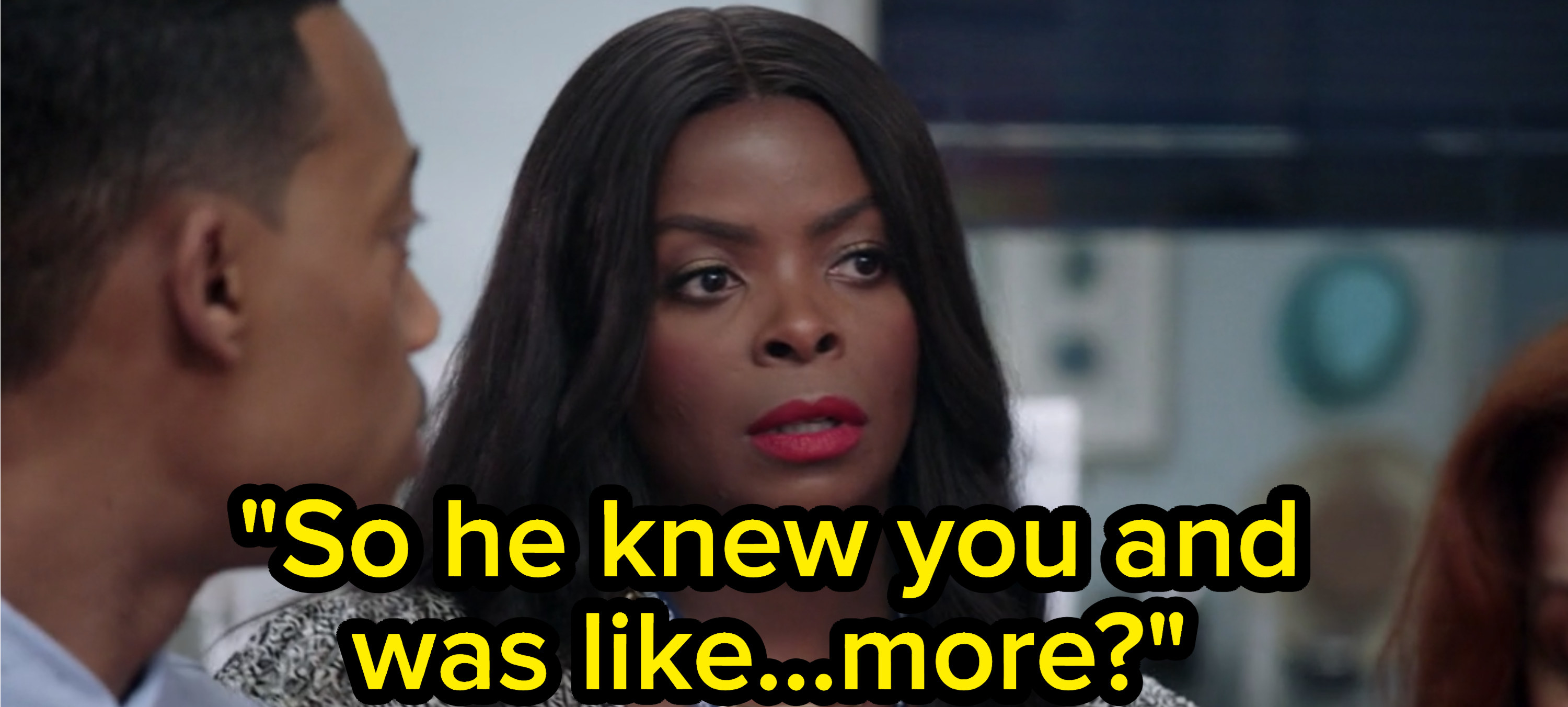 ABC
37.
…and that confusion continued when she was formally introduced to the boyfriend in question:

ABC
38.
And finally, when she found the confidence to help lead the Abbott Elementary step team, which led to an incredibly sweet bonding moment between her and Janine: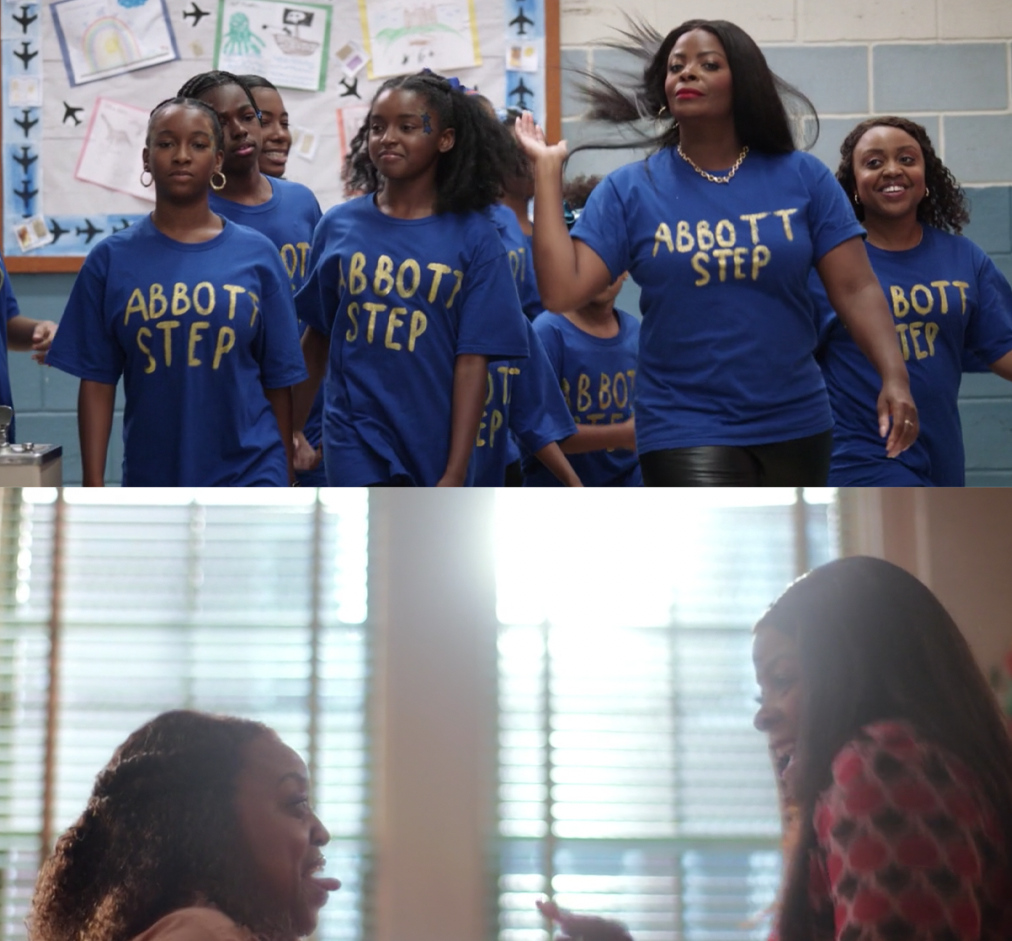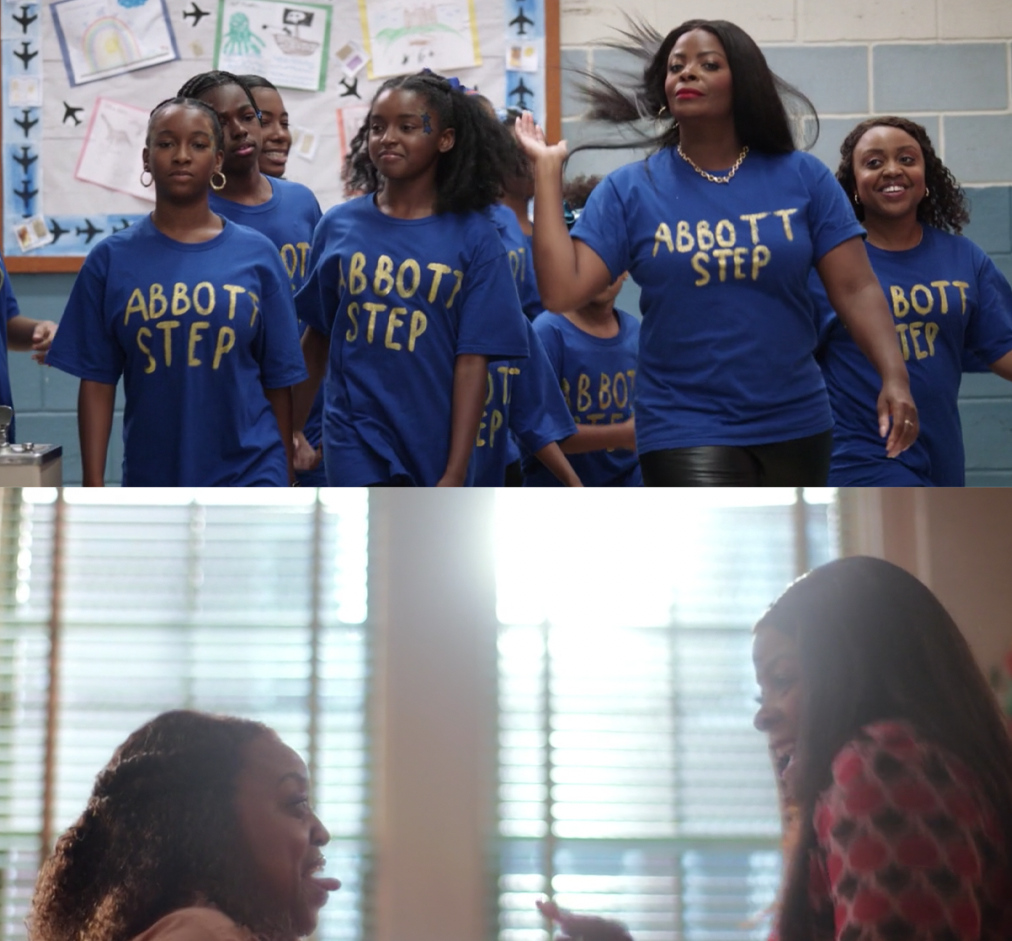 ABC
Did I miss any of your favorite Principal Ava moments?? Let me know in the comments!