Showtime's The First Lady attempts to present a spectacle as luxuriant as Netflix's The Crown. The show puts the spotlight on the lives of three first ladies from disparate times — Eleanor Roosevelt, Betty Ford, and Michelle Obama — and recounts their personal struggles and triumphs.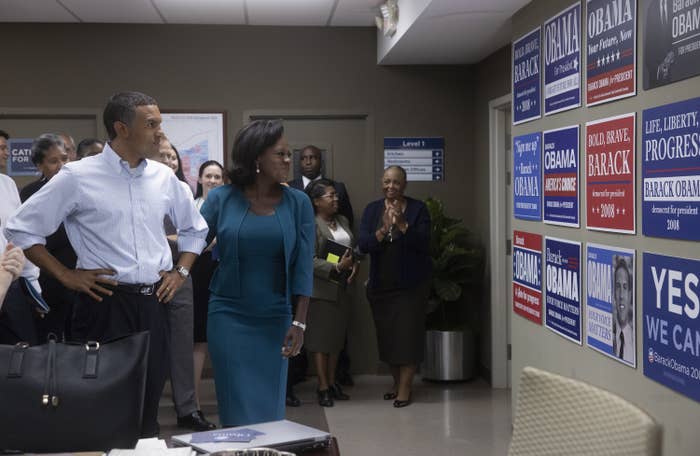 Jackson Lee Davis / Jackson Lee Davis/SHOWTIME
The show takes a look at the events of their respective husbands' administration through the lens of these three women at the heart of the White House.
Let's take a look at the cast and their real-life inspiration:
Here's the real President Franklin D. Roosevelt: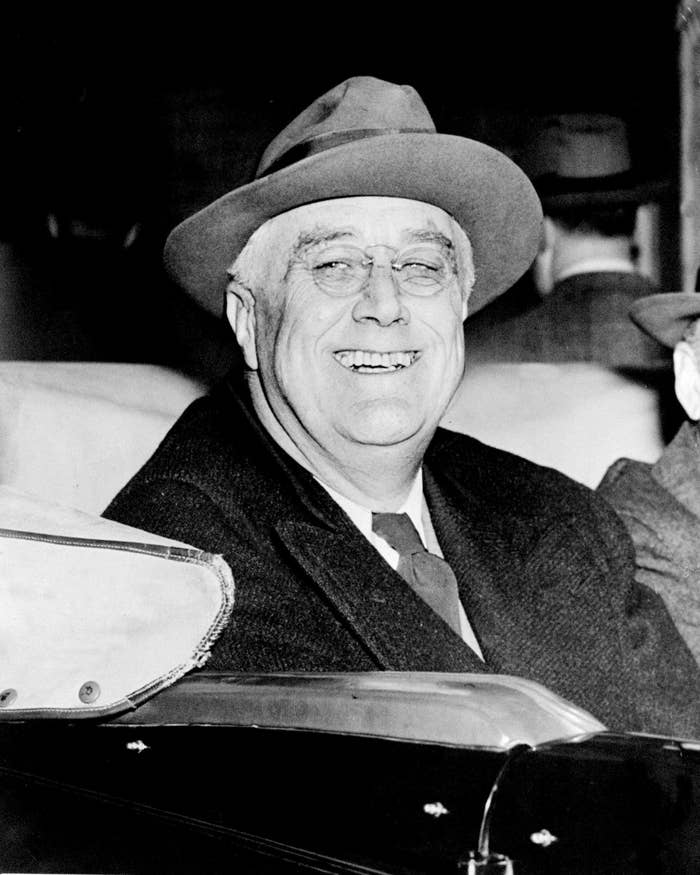 New York Daily News Archive / NY Daily News via Getty Images
Often clubbed with behemoths like George Washington and Abraham Lincoln, FDR was the greatest President of the US in the 20th century. Born into the powerful Roosevelt family, he grew up surrounded by politicians (President Theodore Roosevelt was his fifth cousin) and biz moguls of his time. He had once visited the White House when he was 5 where President Grover Cleveland apparently told him, "My little man, I am making a strange wish for you. It is that you may never be president of the United States."
FDR started his political journey with his election to New York State Senate in 1910 and went on to become the longest occupant of the White House from 1933-1945 by being elected President for an unprecedented four times. He led his country through some of the most adverse periods of the 20th century like the Great Depression and World War II, and made the US an active and dominant world power. A towering statesman, he was held in great regard by his equally gigantic contemporaries like Sir Winston Churchill, Joseph Stalin, King George VI, King Abdul Aziz Ibn Saud, M.K. Gandhi, etc.
And here's Kiefer Sutherland as President Franklin D. Roosevelt: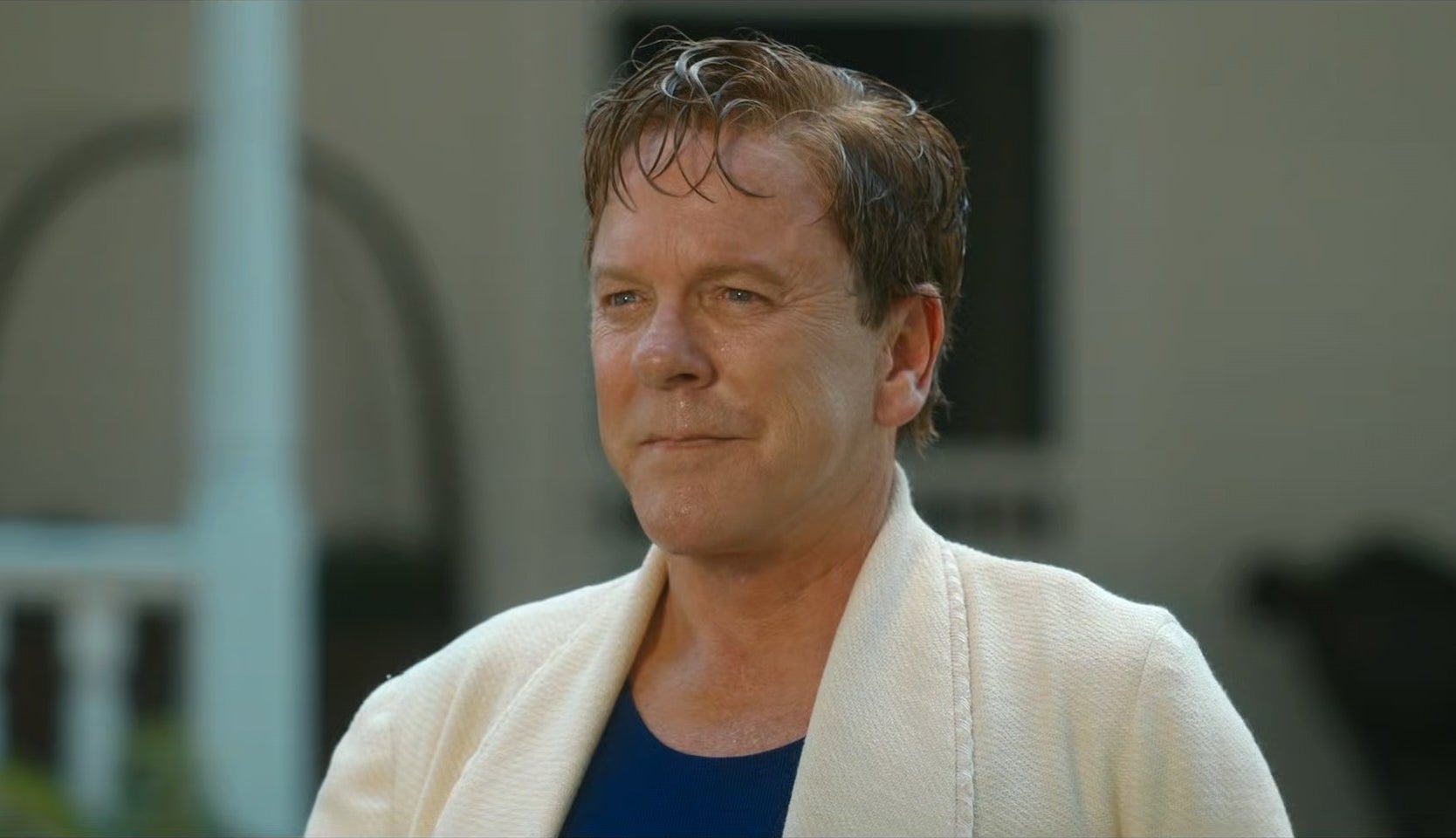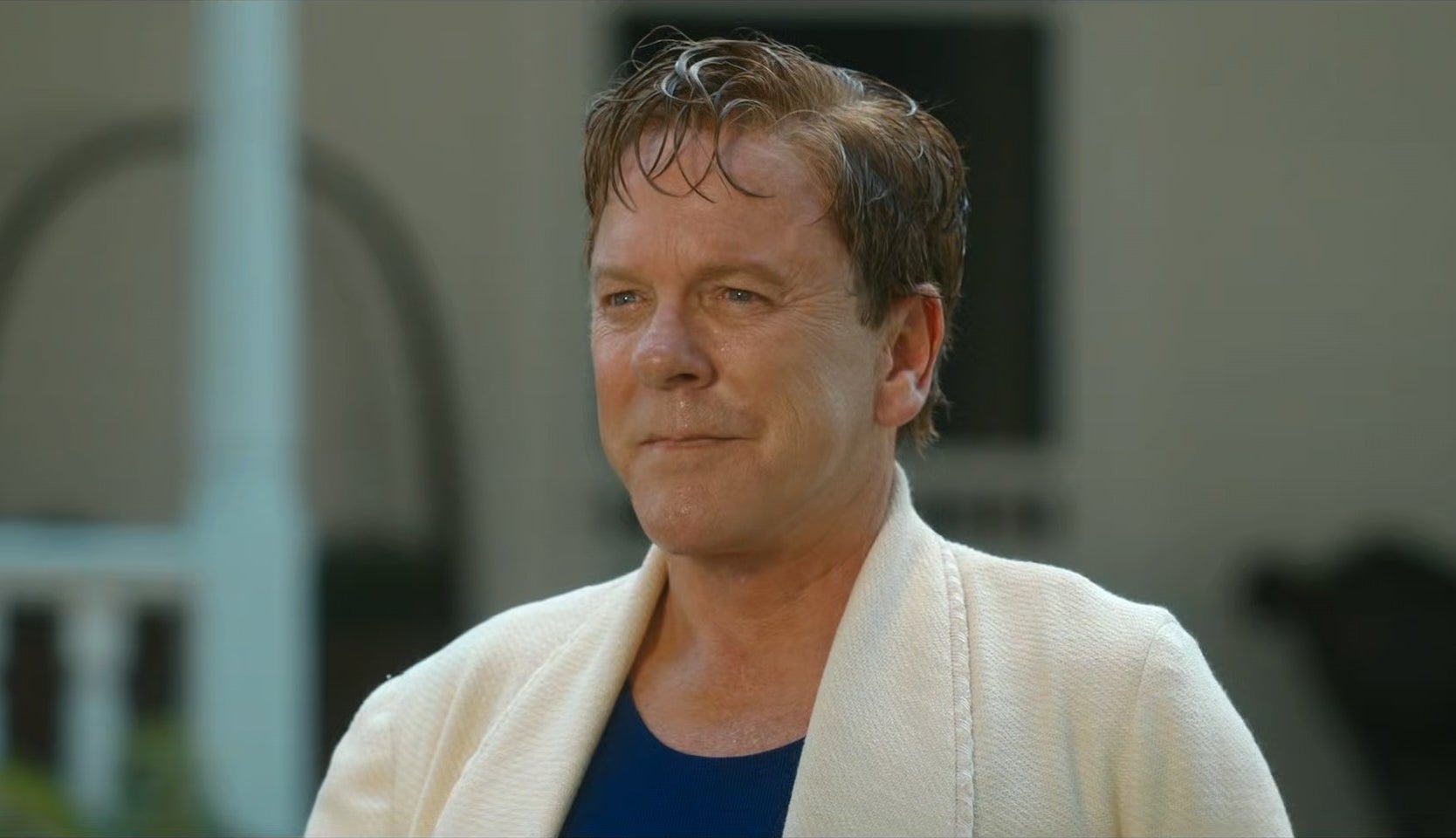 Showtime
Here's the real Eleanor Roosevelt: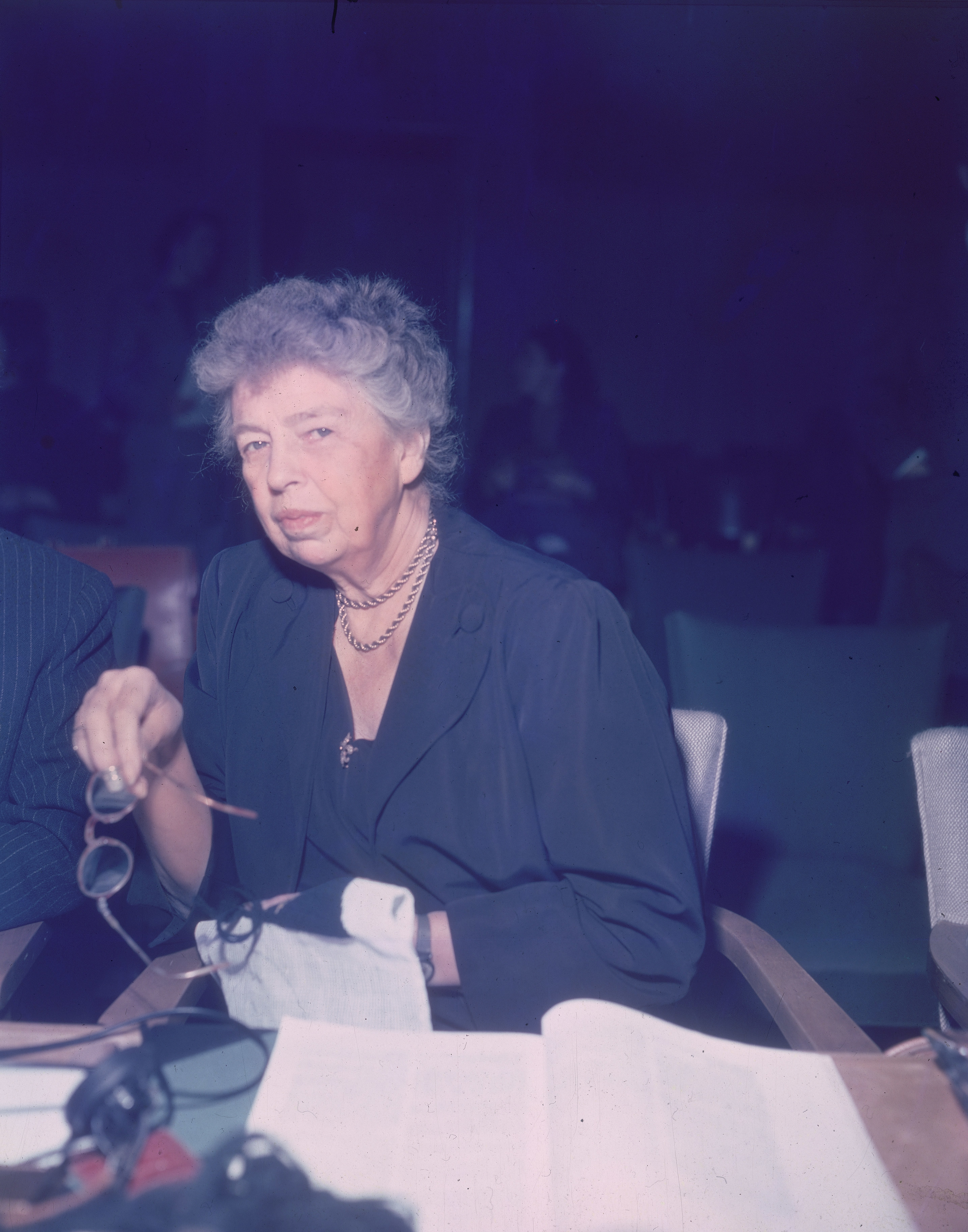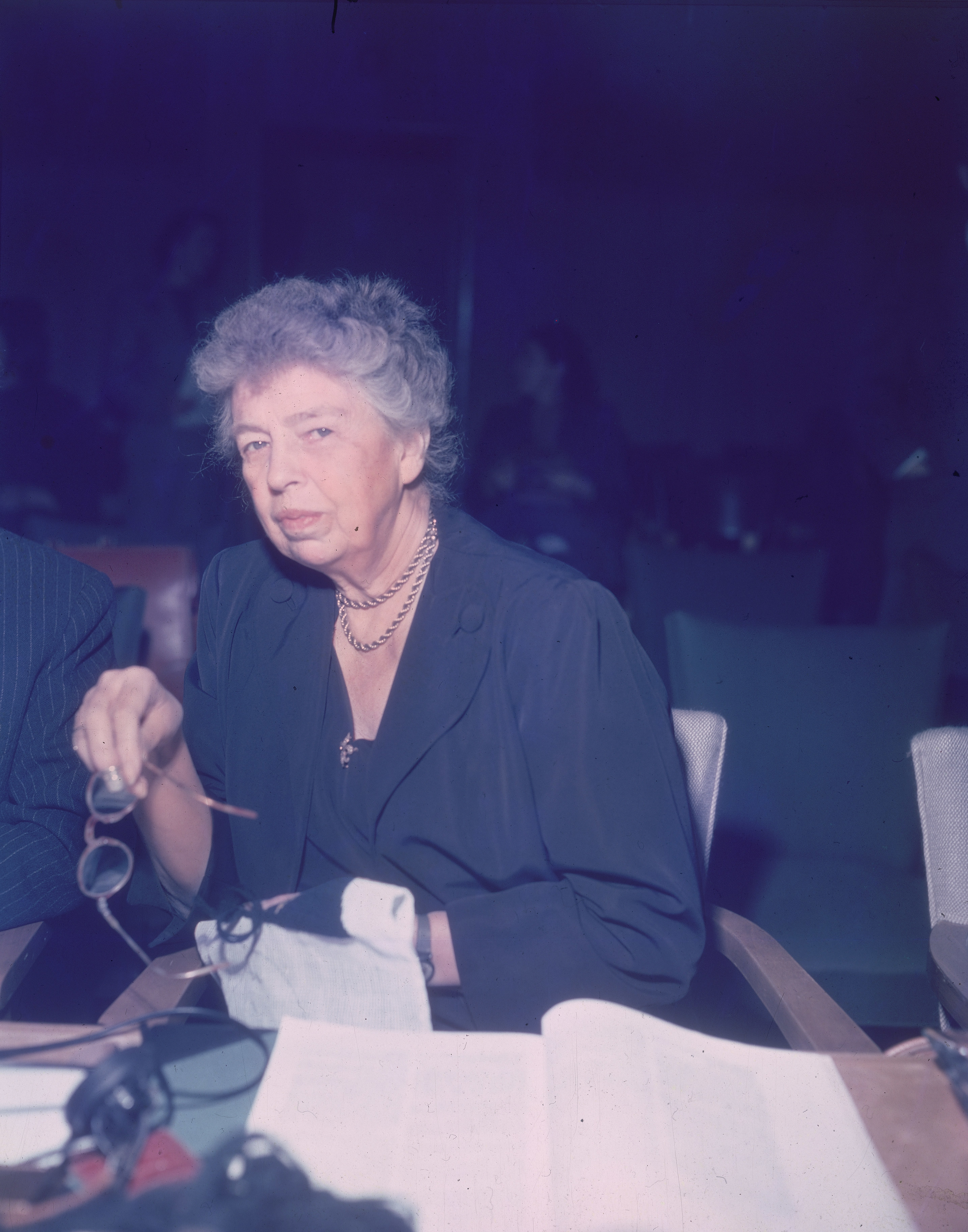 Fotosearch / Getty Images
Like her husband Franklin D. Roosevelt, Eleanor, too, came from the powerful Roosevelt family, albeit a different branch. She was FDR's fifth cousin once removed, the niece of President Theodore Roosevelt and a constant visitor to the White House since her childhood. Her childhood, unlike her future husband, was plagued with losses and grief as she lost her parents and a younger brother before turning 10.
She first met her future husband when she was 2 but started dating him in 1902 and married FDR on St Patrick's Day, 1905. President Theodore Roosevelt gave away the bride. Although she bore 6 children to FDR, and followed "till death do us apart" quite seriously, she and FDR became estranged due to FDR's multiple infidelities.
And here's Gillian Anderson as Eleanor Roosevelt: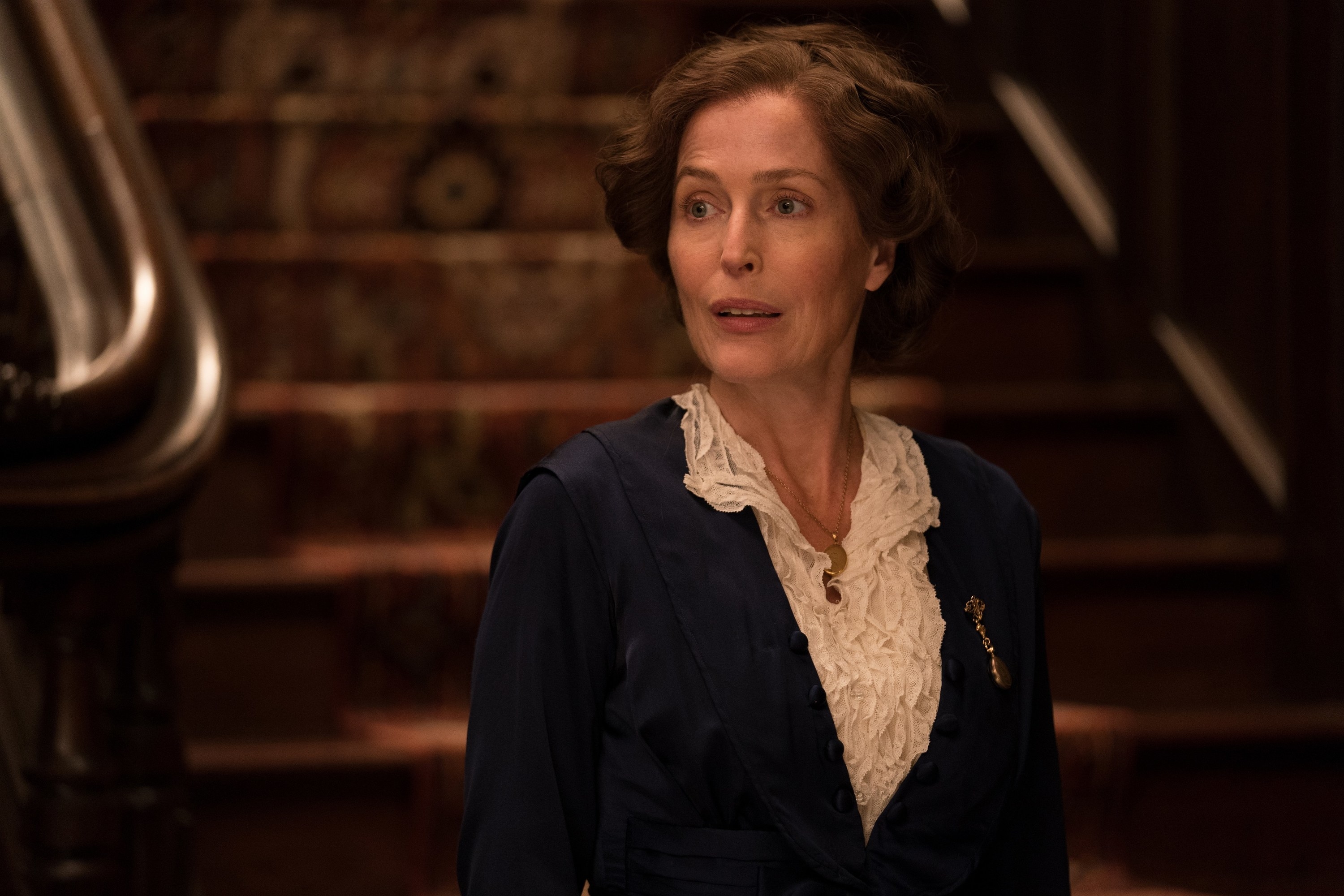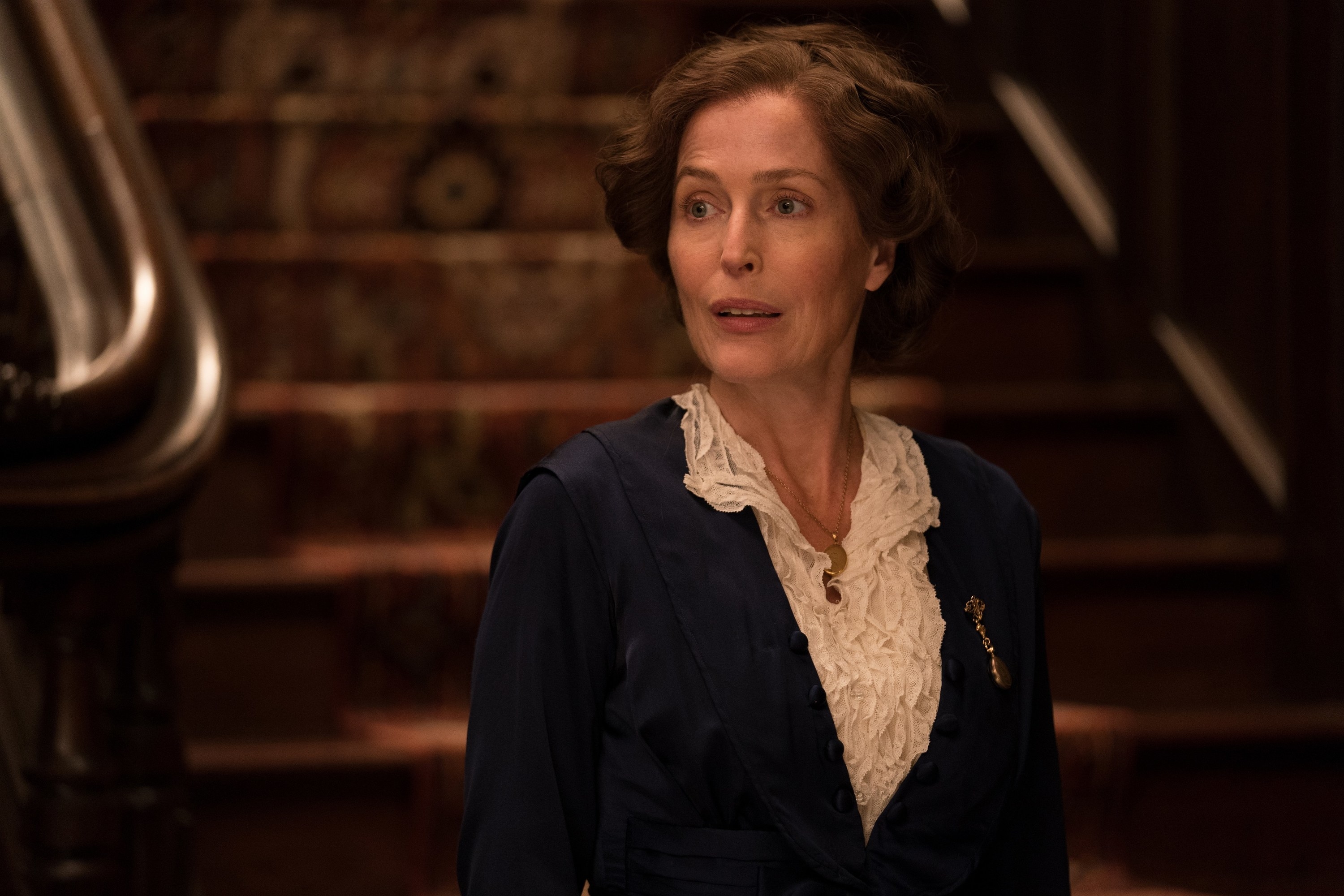 Daniel Mcfadden / Daniel McFadden/SHOWTIME
Here's the real Laura Bush: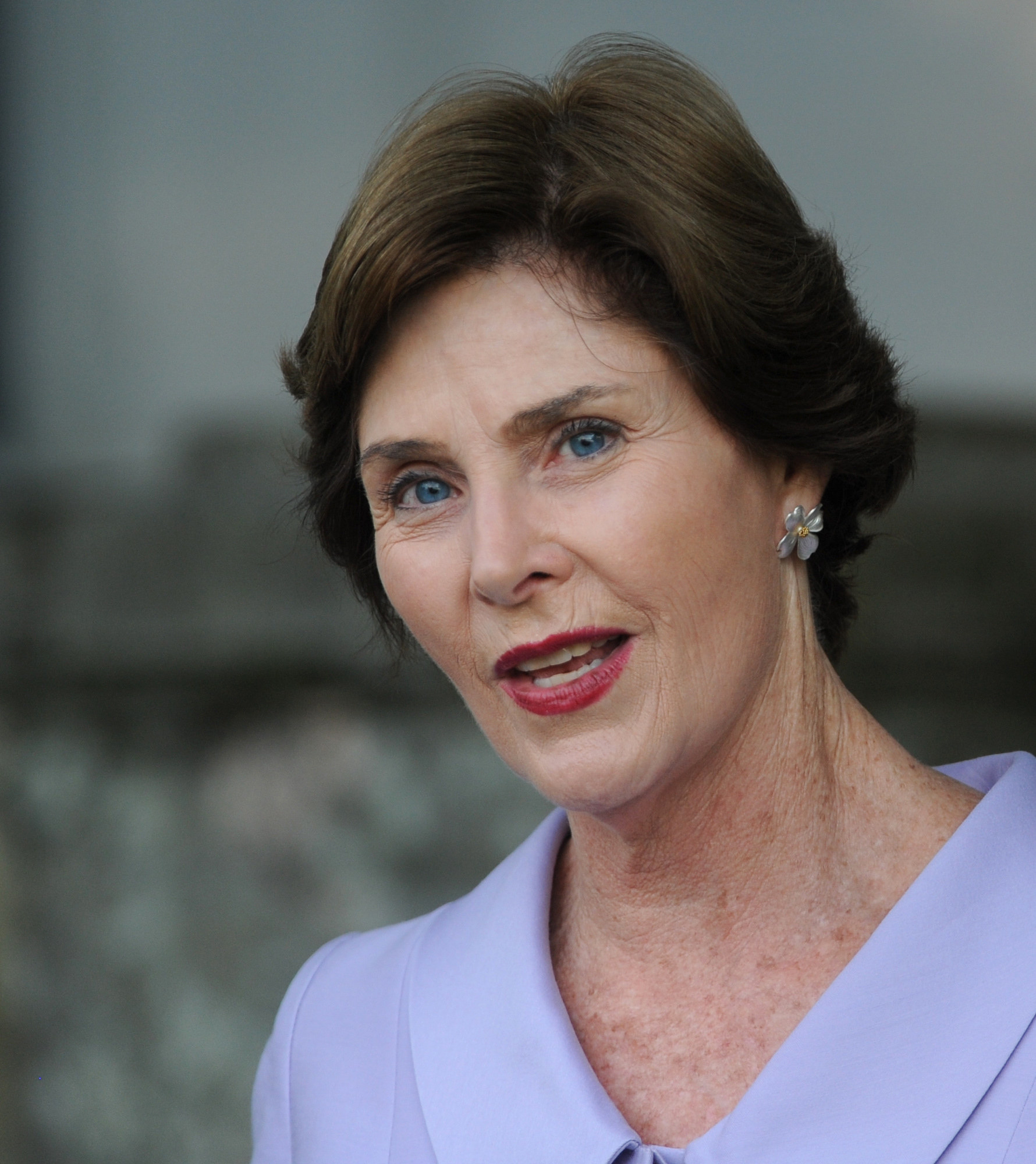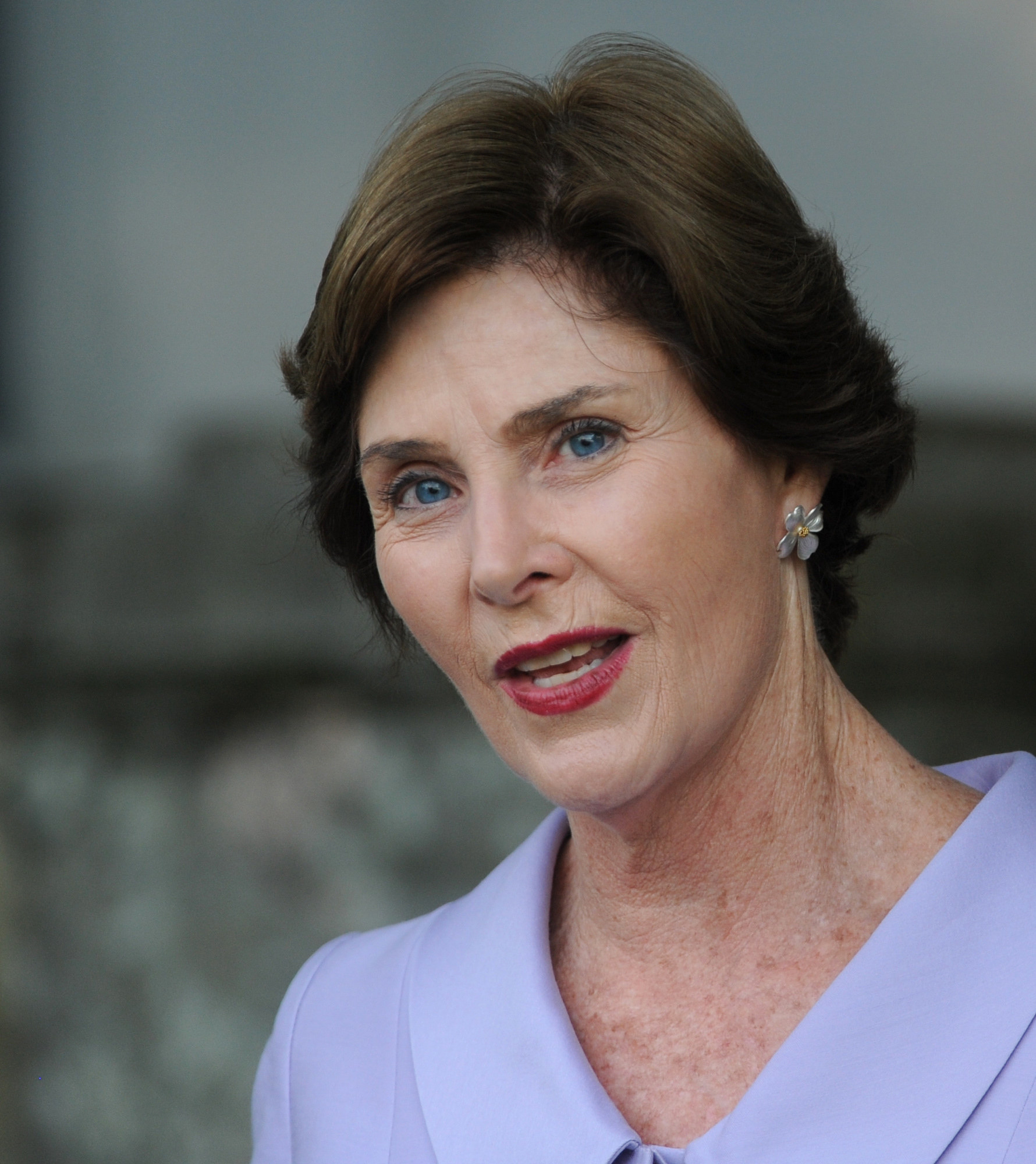 Medianews Group / MediaNews Group via Getty Images
Laura Bush was the First Lady of Texas before becoming the first First Lady of 21st century US, and the second First Lady from the Bush family (her mother-in-law Barbara Bush was the first). A librarian by profession, books and education were quite close to her heart as was evident in her staunch support of the No Child Left Behind Act and NCLB's Reading First program.
She was a fervent supporter of women's rights, especially in Afghanistan, and delivered the President's weekly radio address in November 2001, thus becoming the first First Lady to do so.
And here's Kathleen Garrett as Laura Bush: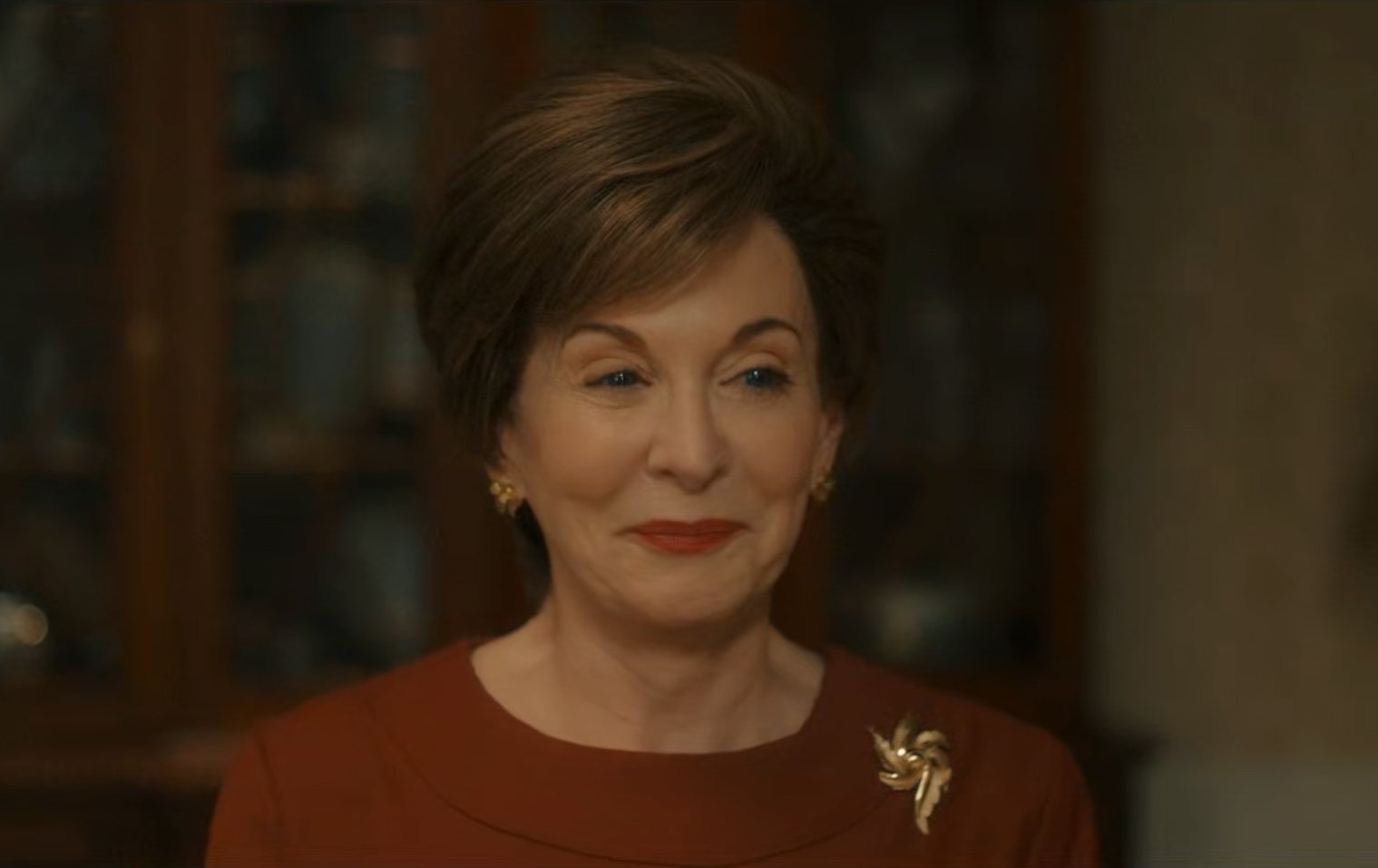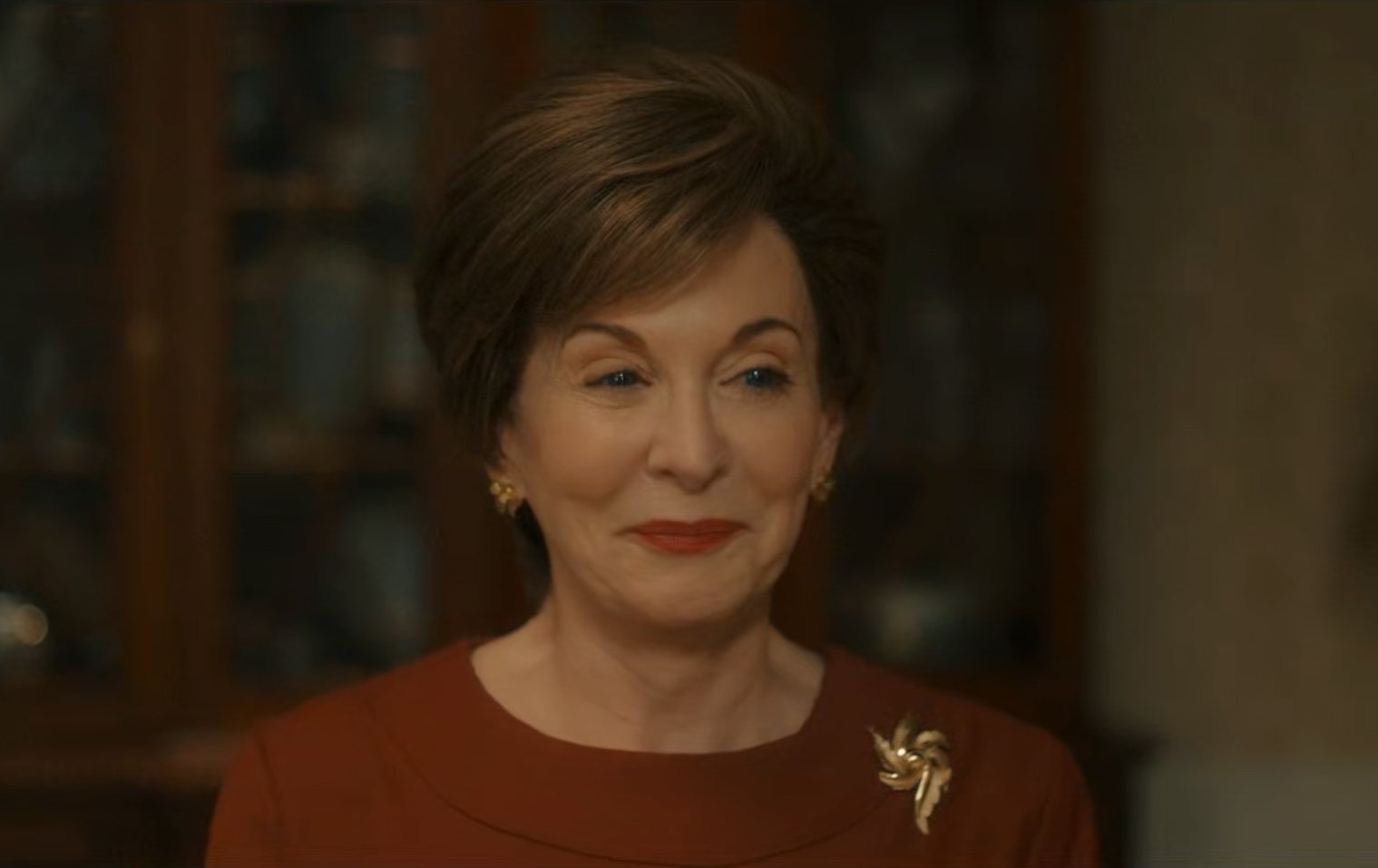 Showtime
Here's the real Michelle Obama: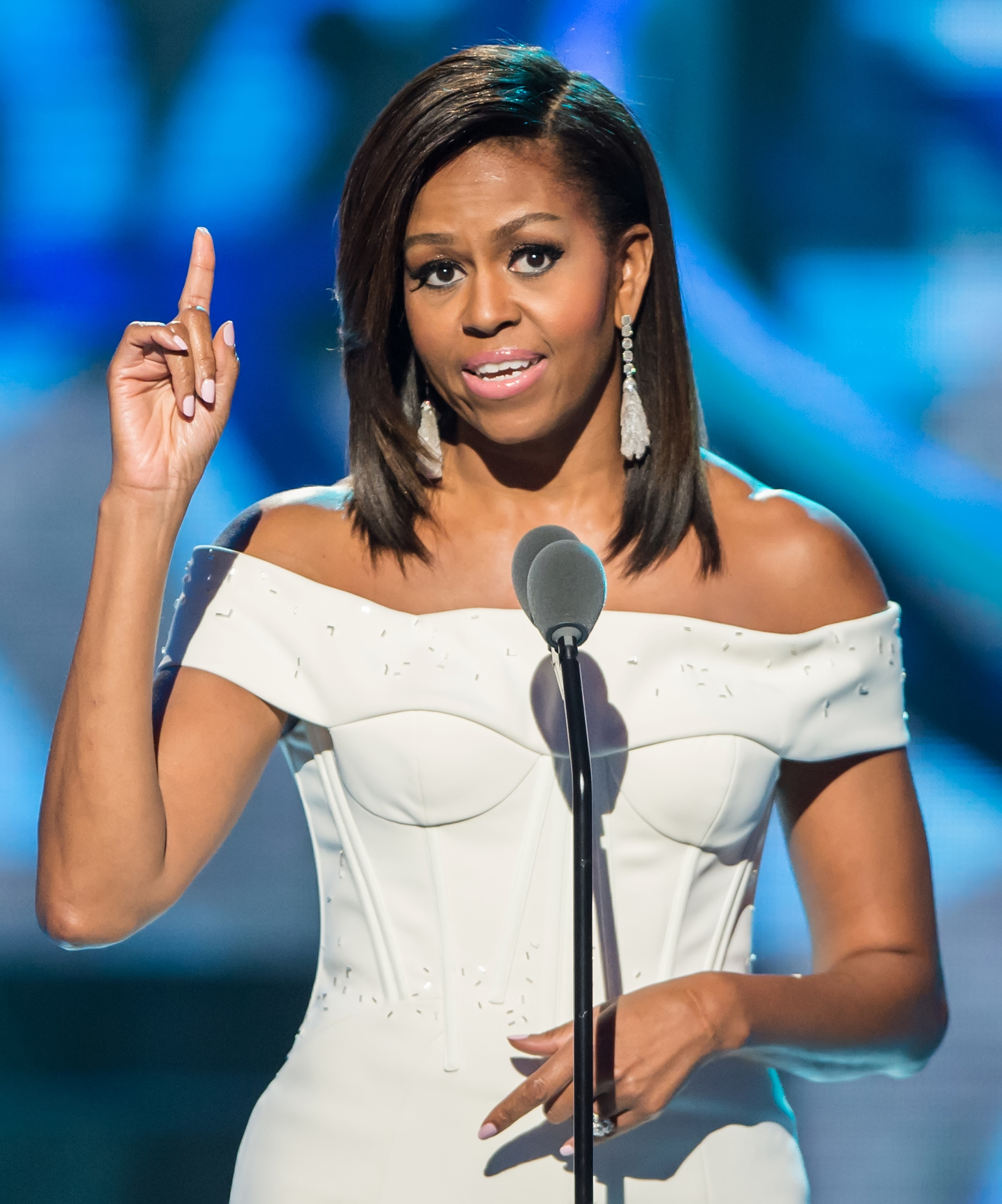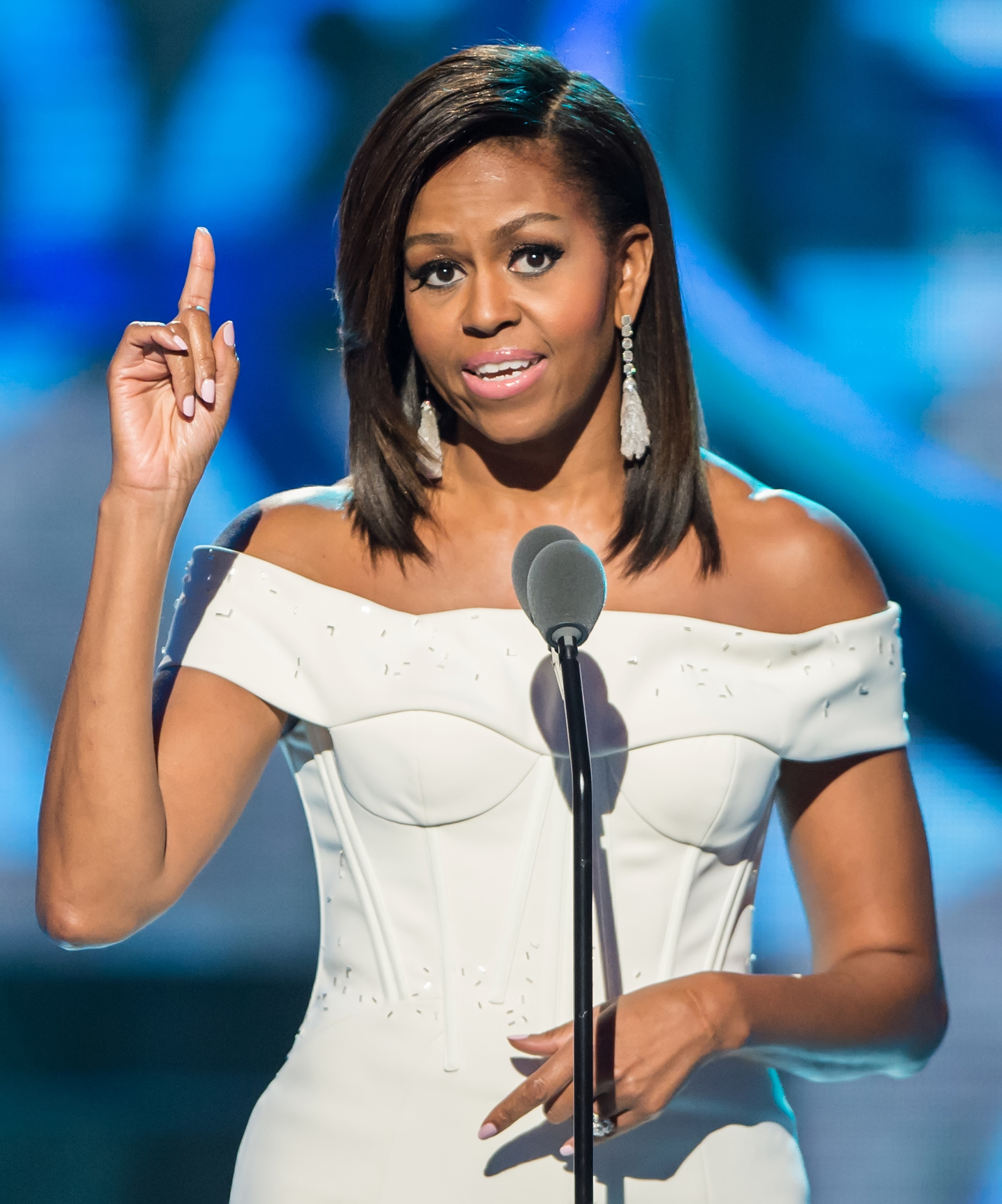 Gilbert Carrasquillo / FilmMagic
One of the most illustrious and accomplished women to reside in the White House, Michelle Obama was the first Black First Lady in the history of the US. In 1989 when Harry met Sally, Michelle met Barack while working at a law firm in Chicago and married him in October 1992. Armed with degrees from Princeton University and Harvard Law School, she entered the White House in 2009 with two little daughters, aged 10 and 7, in tow.
She was an indefatigable ally on the campaign trail for her husband's presidency and famously made him quit smoking in exchange for her support to his campaign. She was the First Lady of the US from 2009 to 2017 and was a force as strong as her husband. She supported many initiatives, some of which were healthy eating (to reduce childhood obesity), organic food, helping the homeless, and girl child education. She famously supported the hashtag #Bringbackourgirls in response to the kidnapping of 276 mostly Christian girls in Nigeria by the terrorist group Boko Haram.
And here's Viola Davis as Michelle Obama: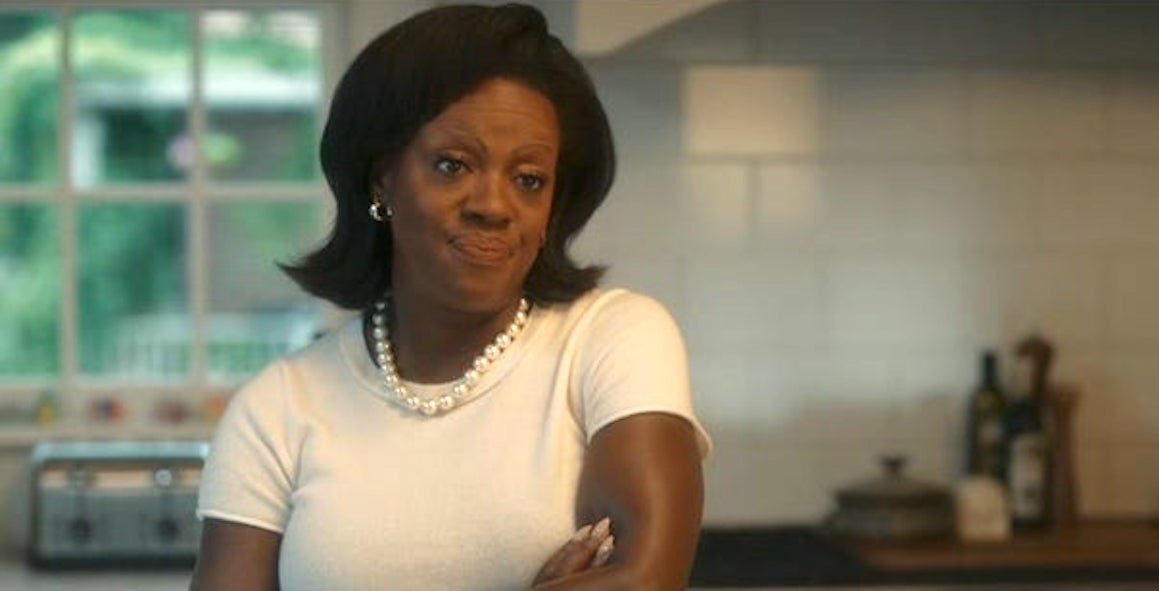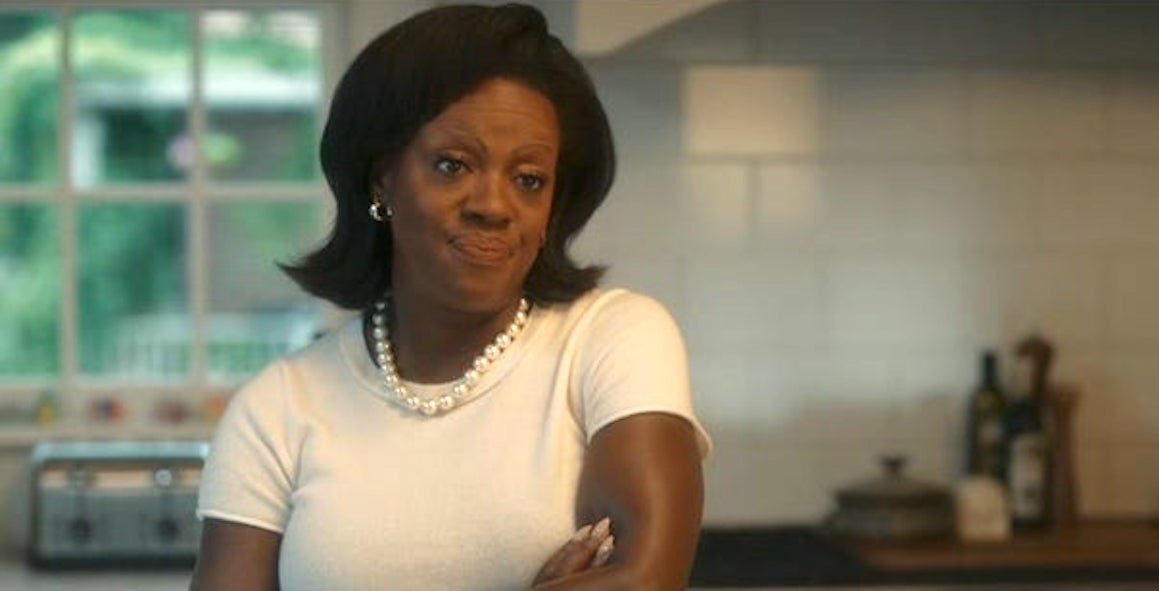 Showtime
Here's the real President Barack Obama: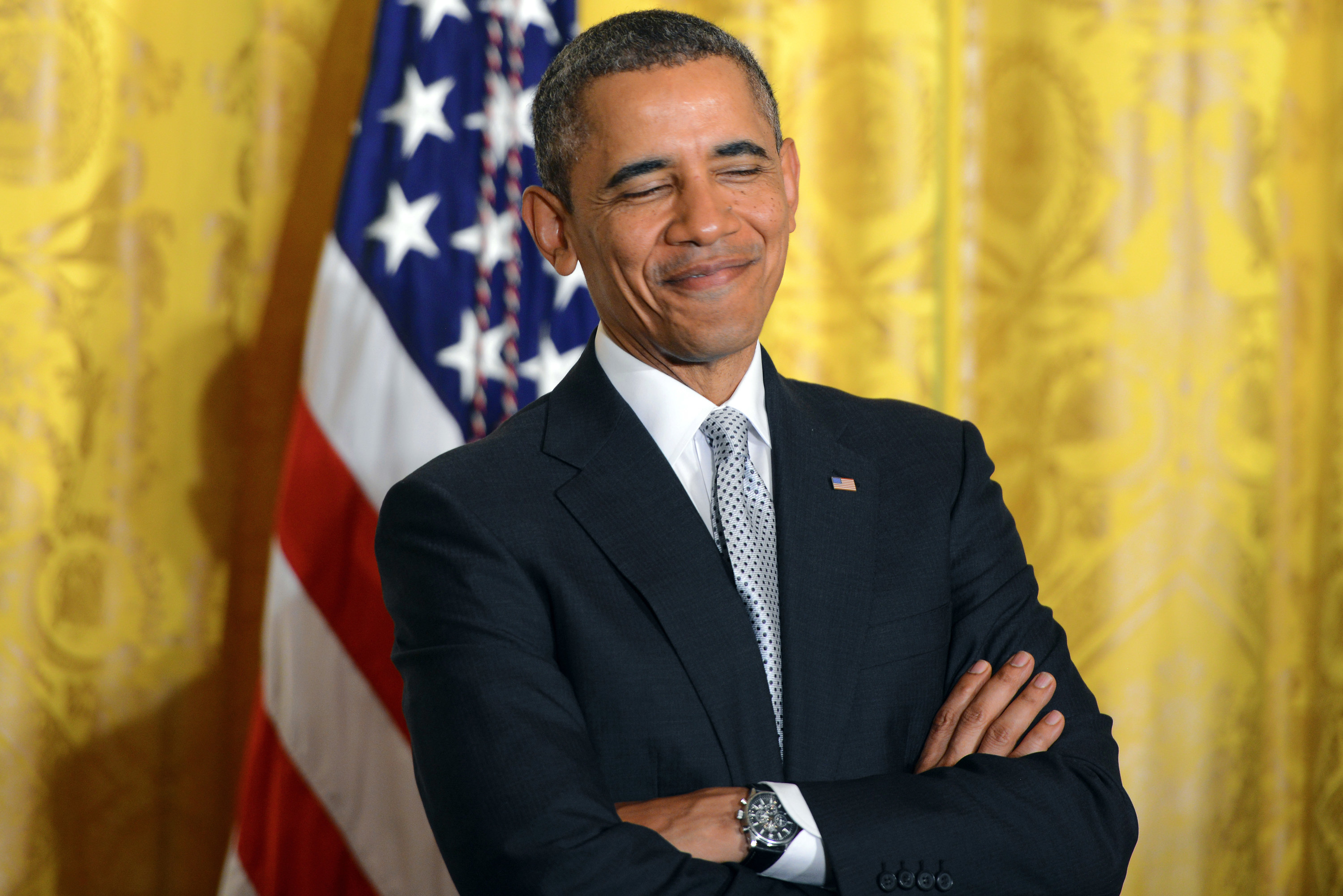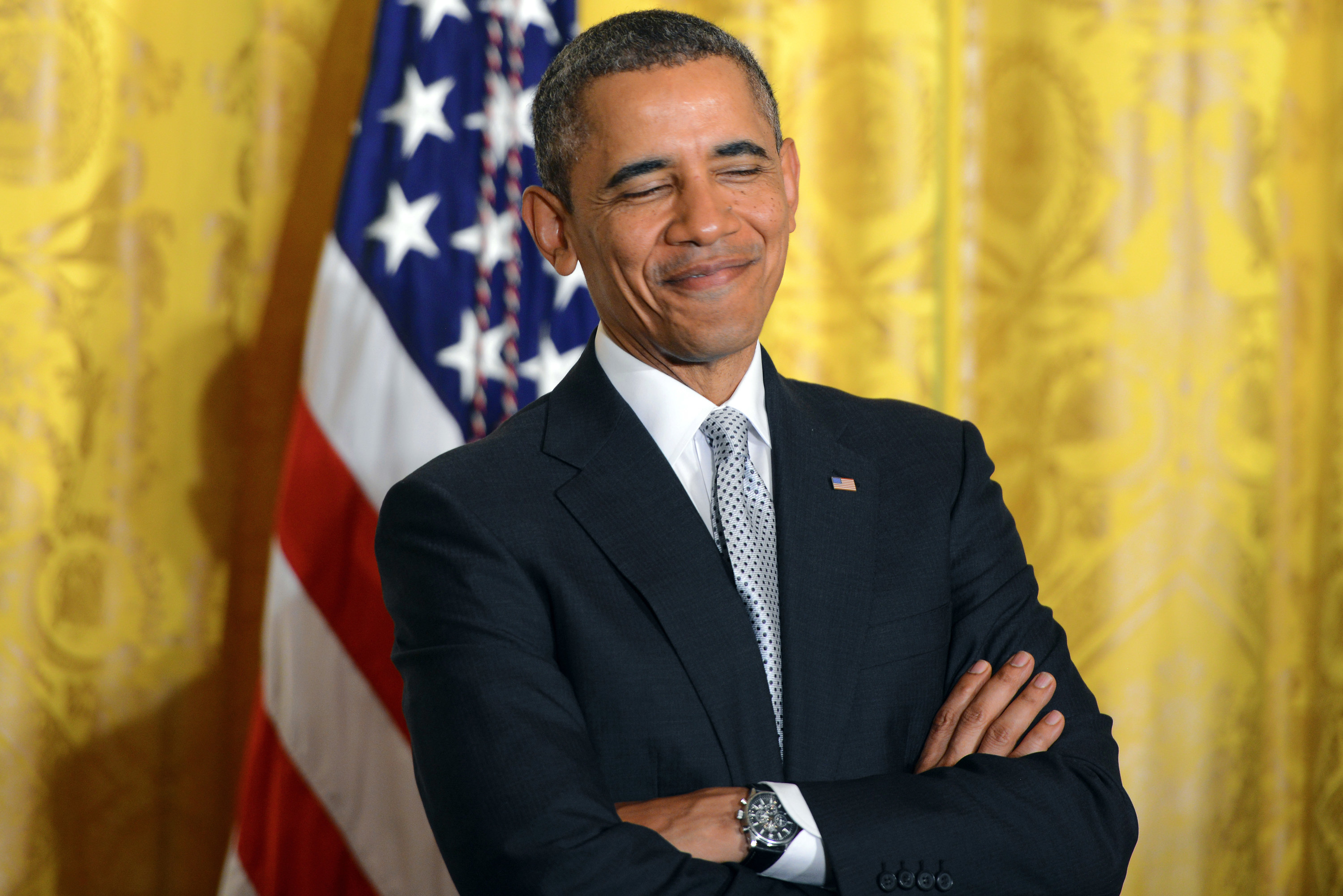 Hum Images / HUM Images/Universal Images Group via Getty Images
As the 44th president of the US, Barack Obama was creating history even before he entered the White House. Born to a Kenyan father and an American mother, he spent his childhood in Hawaii and Indonesia interacting with different races and cultures. He started his political career by getting elected to the Illinois Senate in 1996 and was later elected to the US Senate in 2004. He achieved resounding electoral victory over John McCain in 2008 to become the first Black president of the US.
As President, he oversaw many policy reforms, brought in Obamacare, killed Keystone XL pipeline, and supported same-sex marriage after initially opposing it. His presidency also saw the rise of ISIS, killing of Osama bin Laden, civil war in Syria and Libya. He became the fourth President of the US to win a Nobel Prize for Peace.
And here's O.T. Fagbenle as Barack Obama: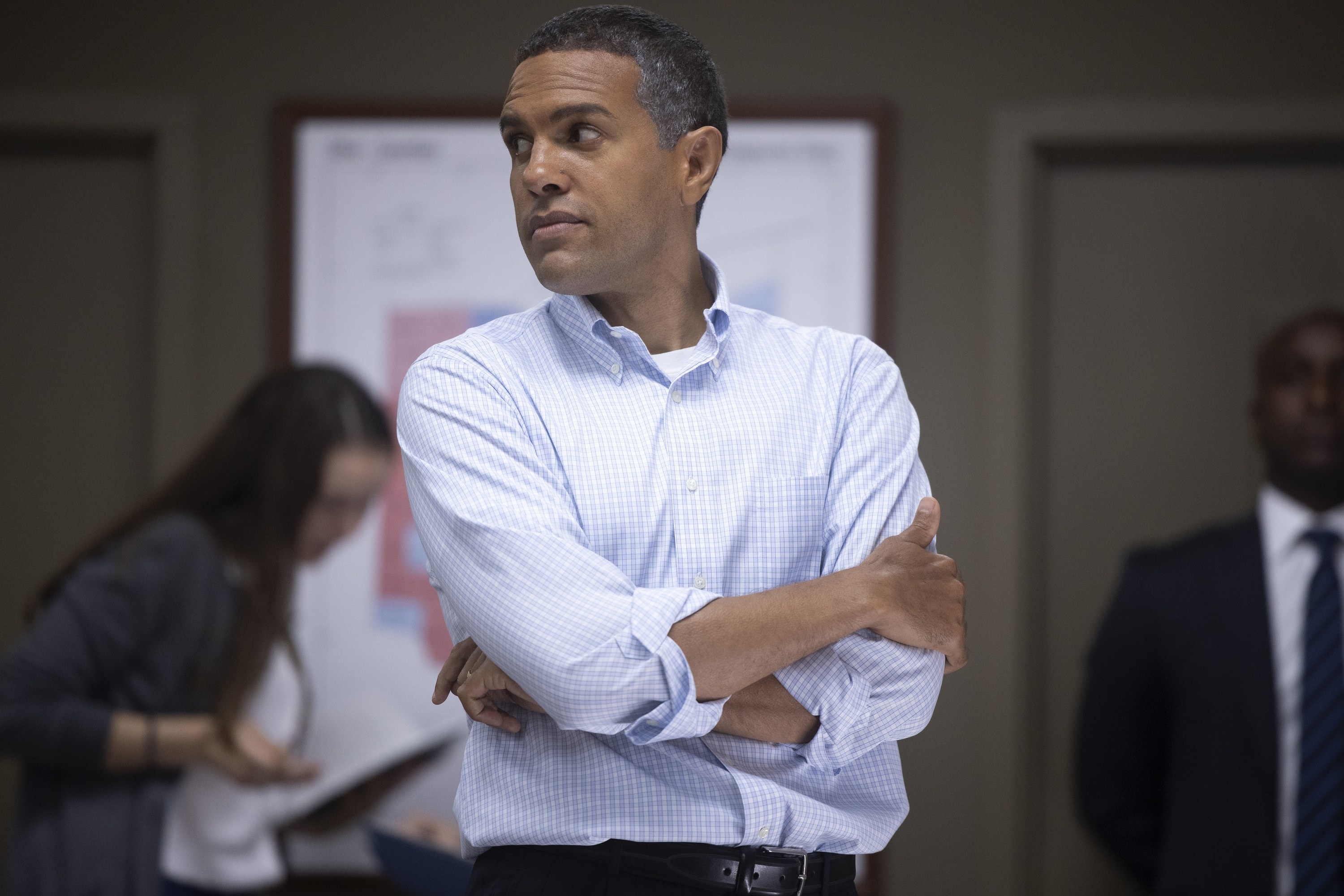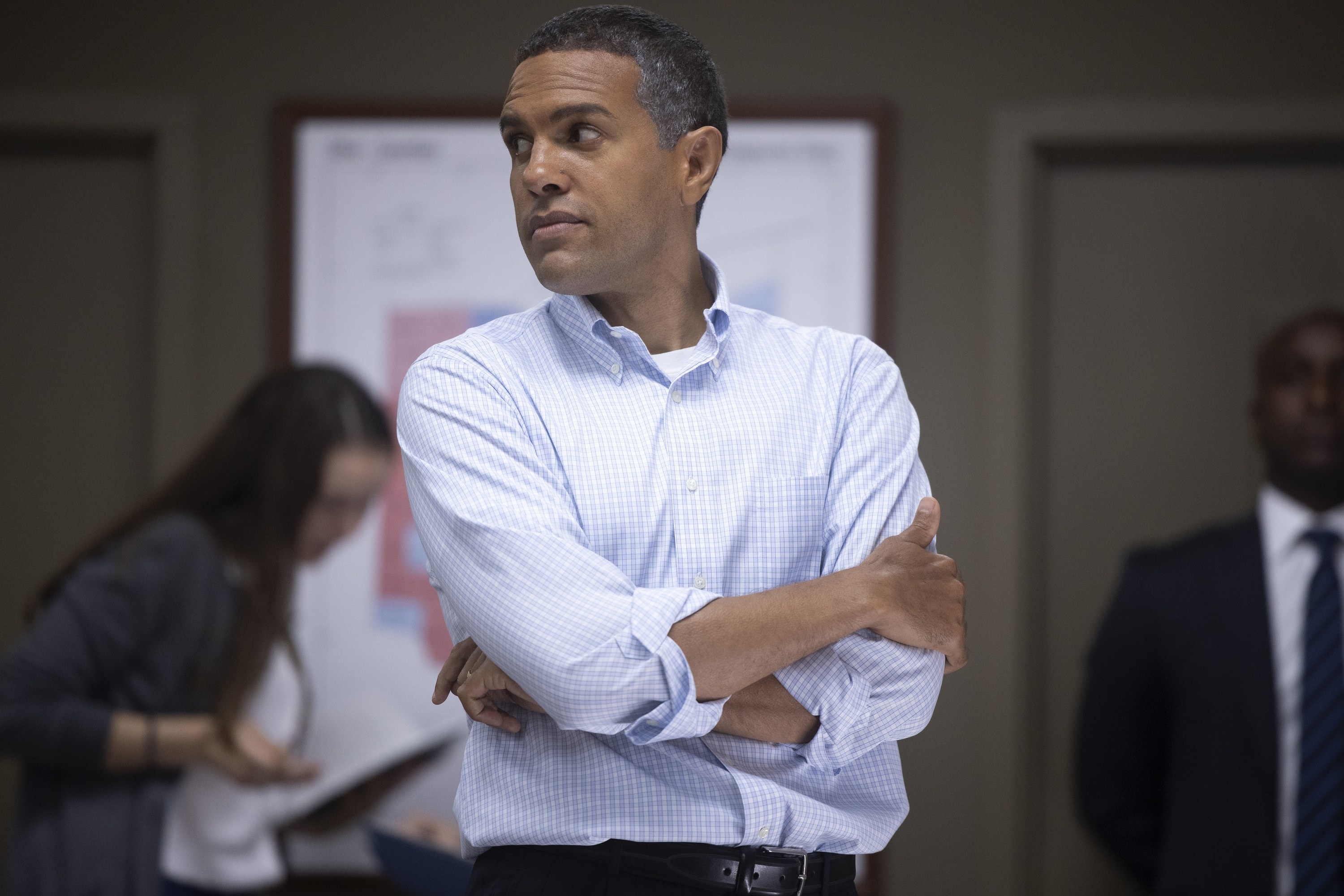 Jackson Lee Davis / Jackson Lee Davis/SHOWTIME
Here's the real Gerald Ford: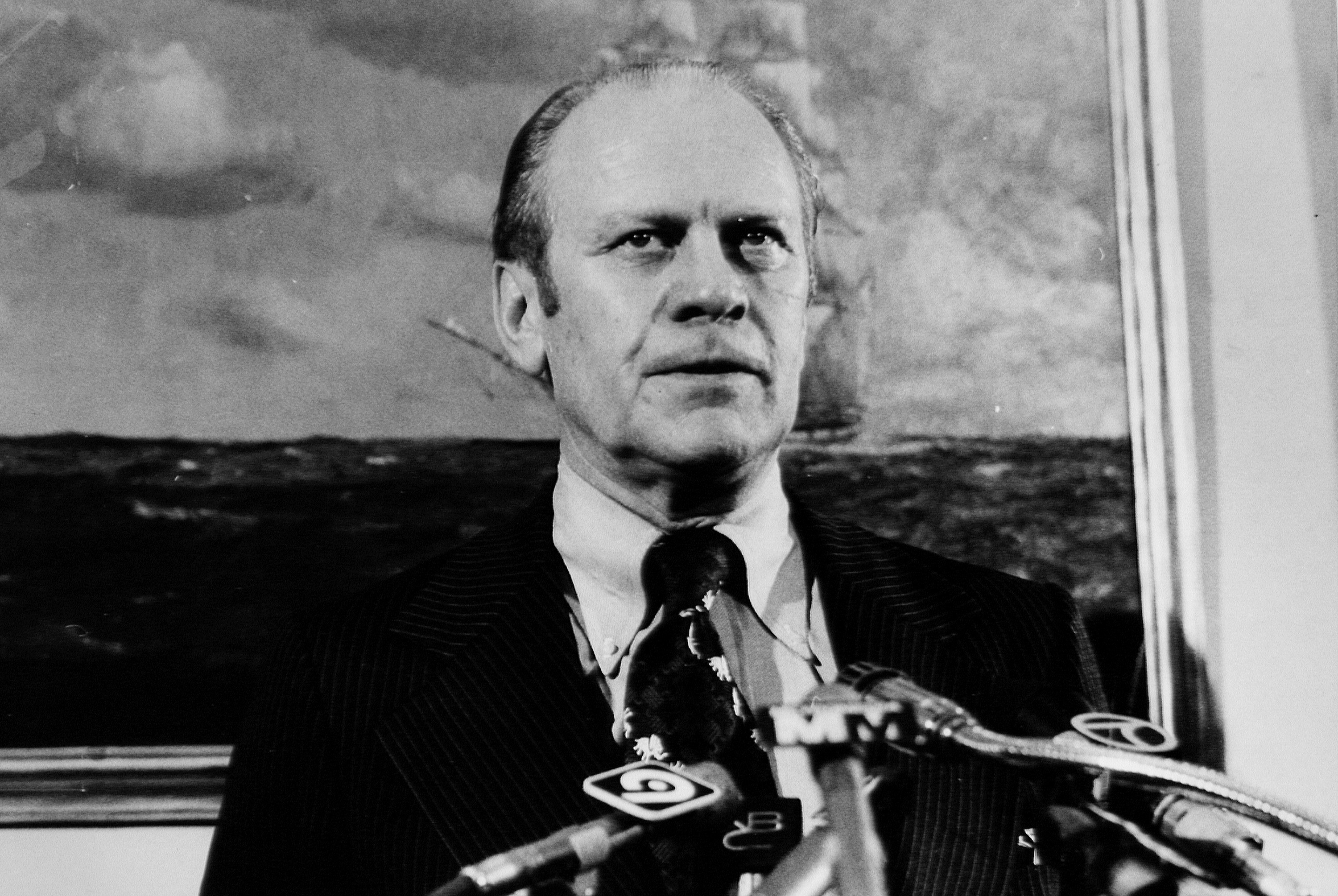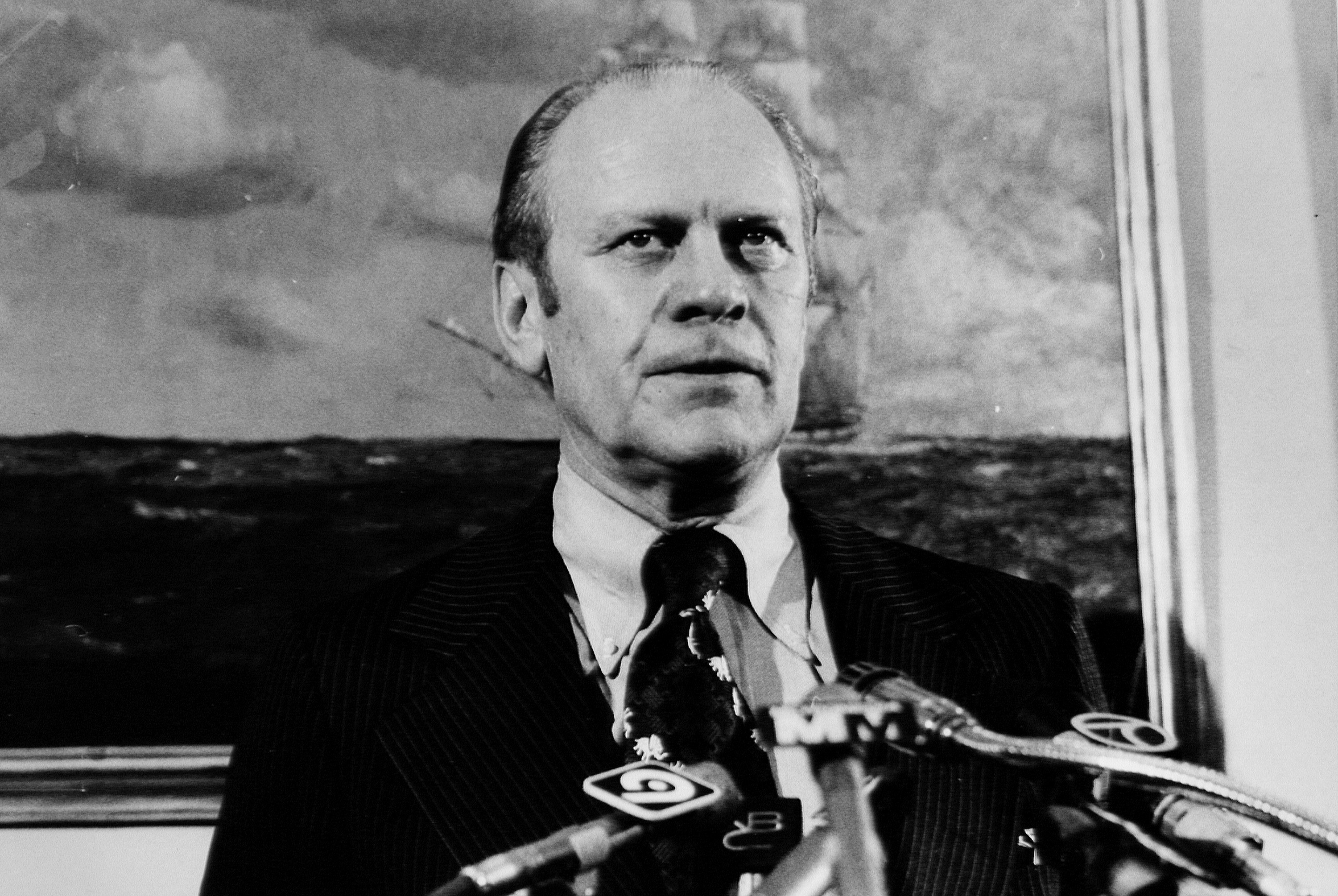 New York Daily News Archive / NY Daily News via Getty Images
As the 38th President of the US, Gerald Ford stayed in the White House from August 1974 to January 1977, and had the shortest presidency among his presidential peers covered in The First Lady. He was the Vice President to accede to Presidency via the 25th Amendment and was succeeding the first President ever to quit. Although fairly more popular than his erstwhile boss, he lost his re-election bid to Jimmy Carter.
And here's Aaron Eckhart as Gerald Ford: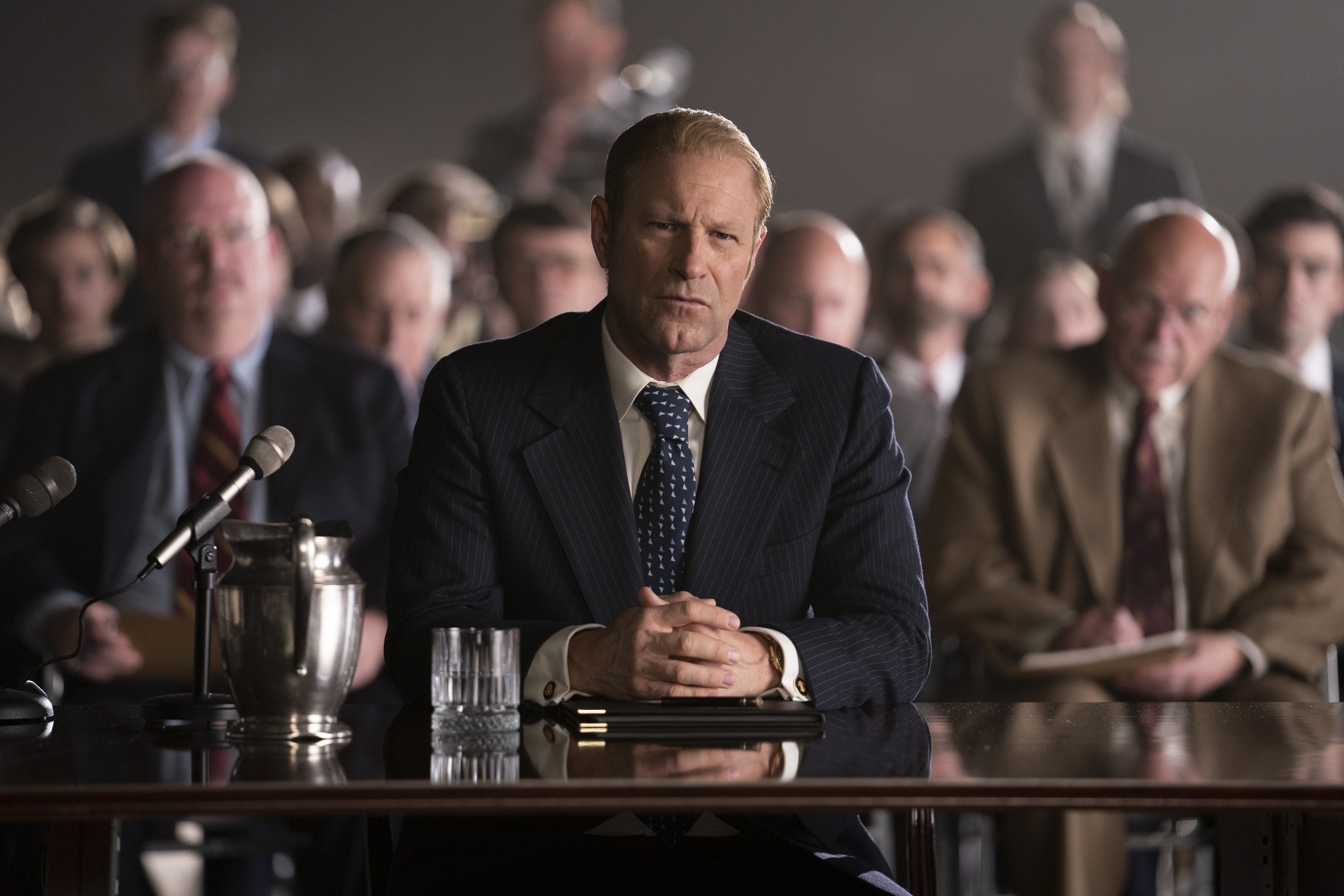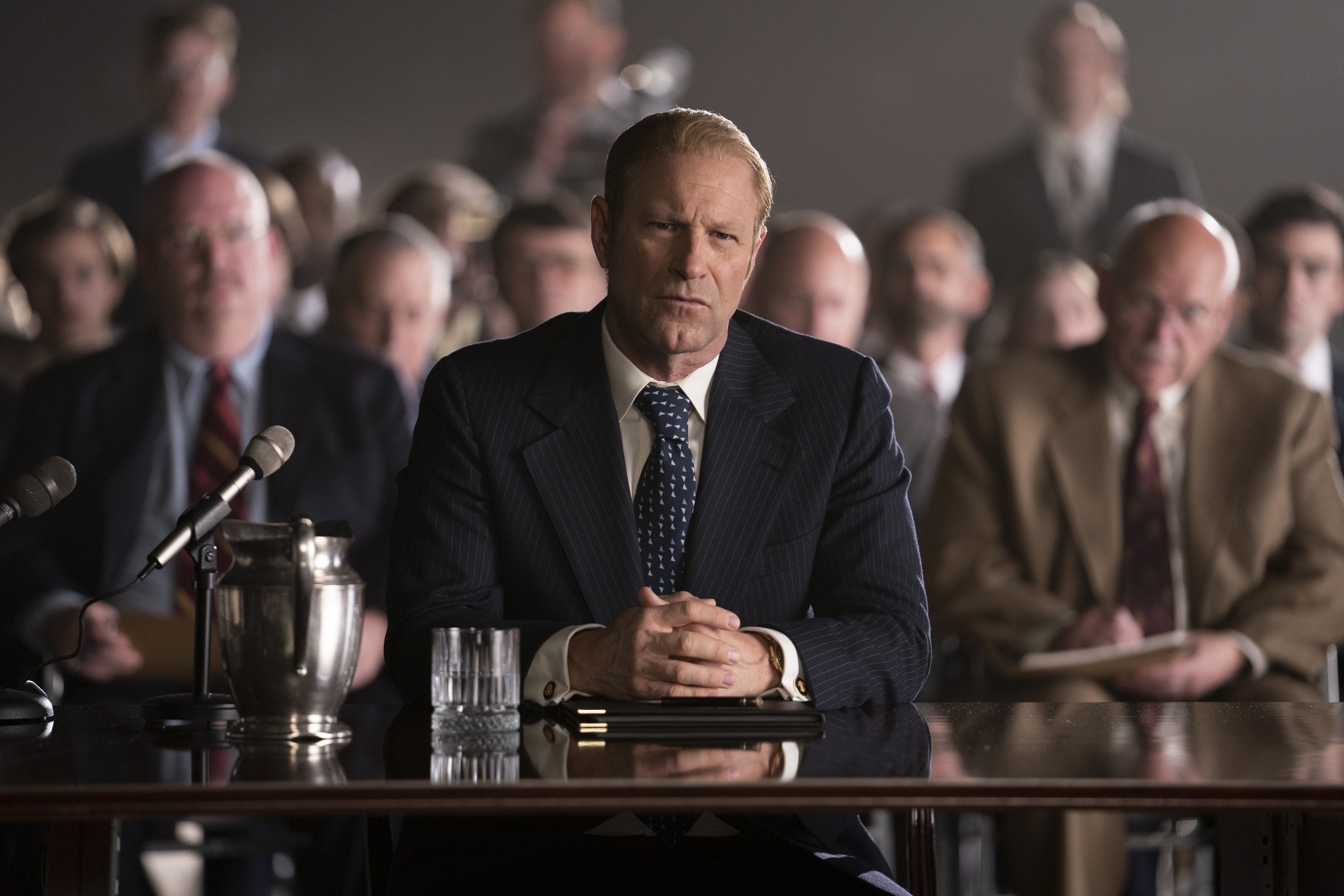 Murray Close / Murray Close/SHOWTIME
Here's the real Betty Ford: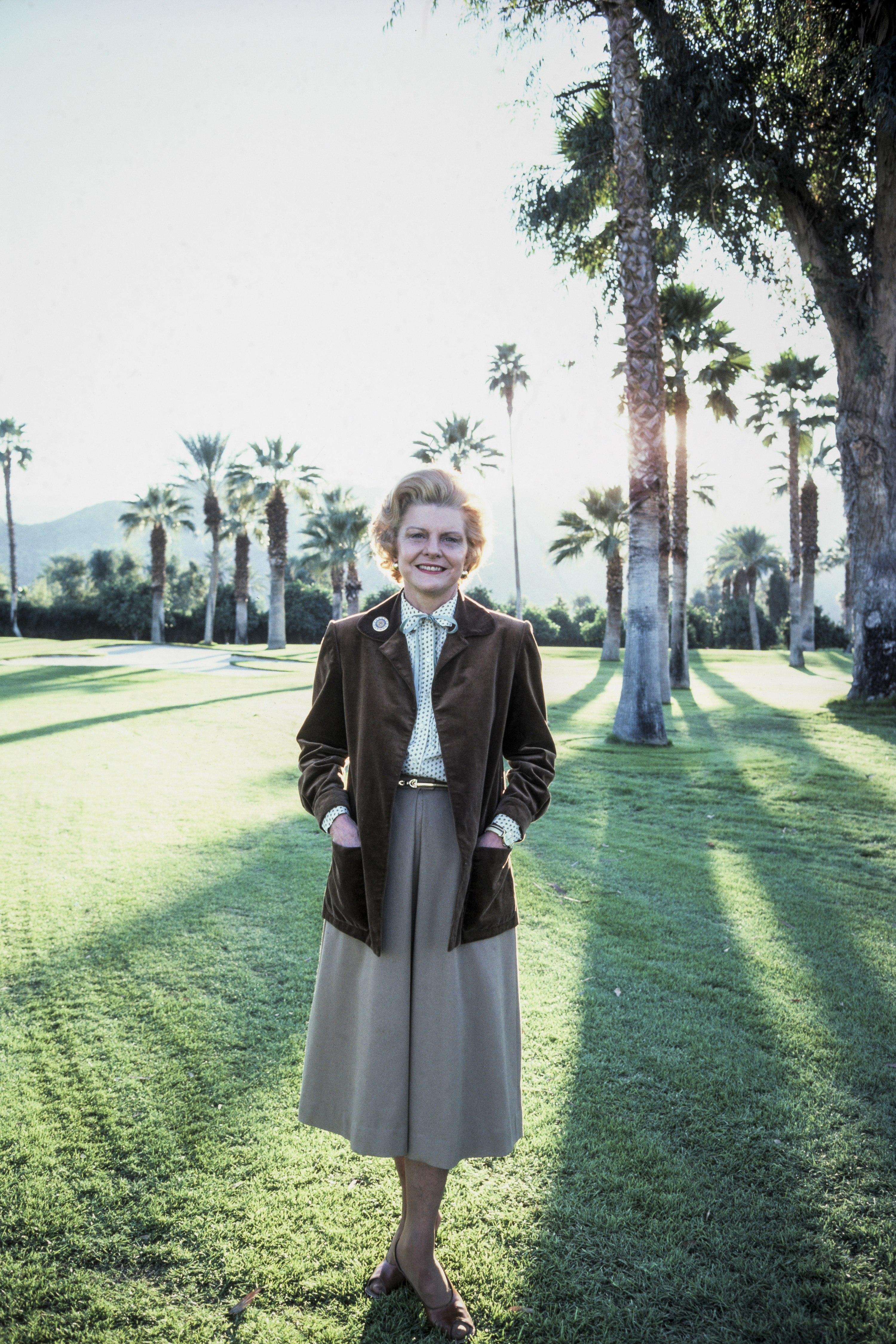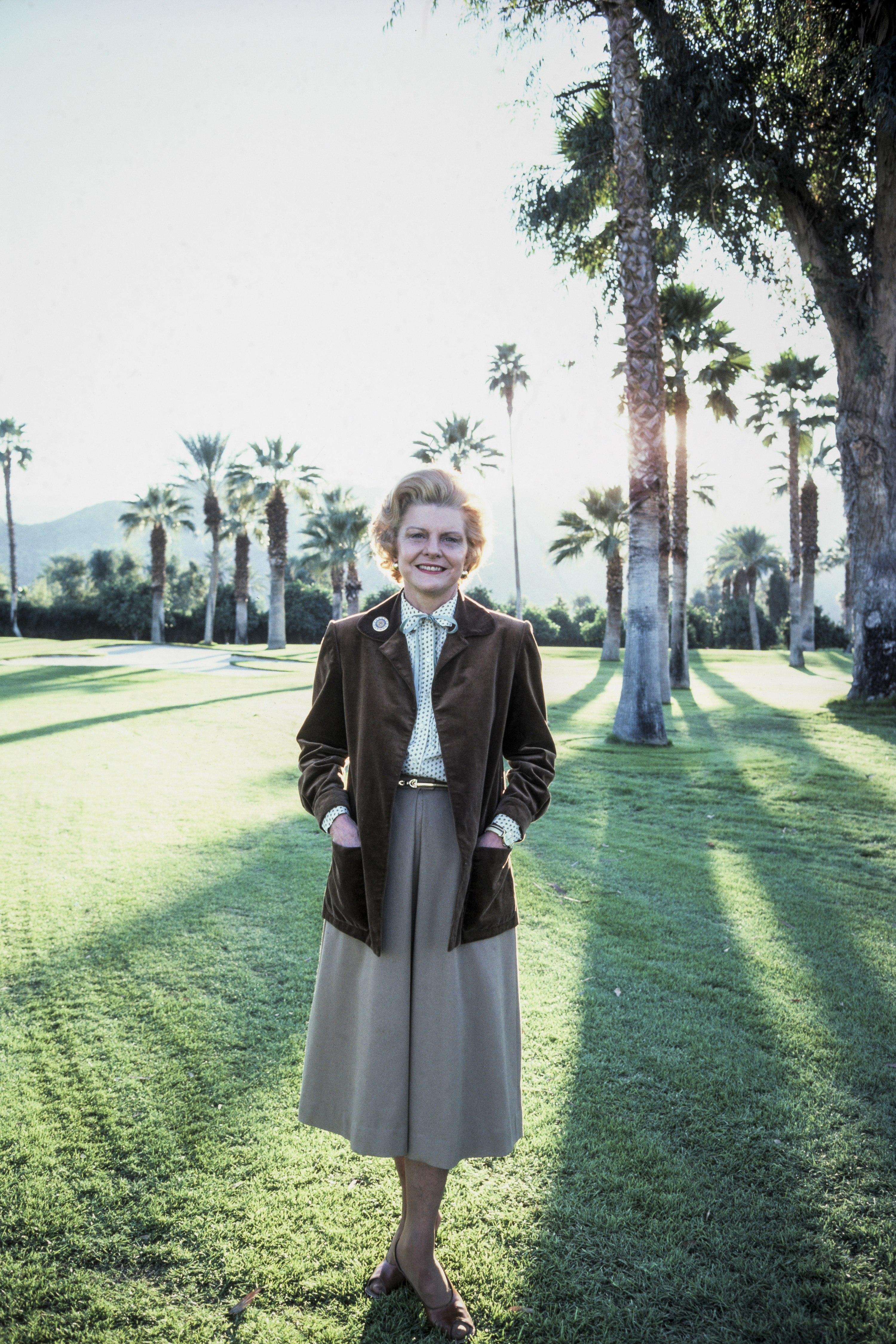 Derek Hudson / Getty Images
Born as Elizabeth Anne Bloomer, Betty Ford was thrust into the shoes of the First Lady by unexpected and unprecedented circumstances precipitated by Richard Nixon's resignation in the wake of the Watergate Scandal. A trained dancer and member of Martha Graham's dance troupe, her marriage to Gerald Ford was her second marriage.
She was famous for raising awareness about breast cancer (herself a survivor), abortion rights, gun control, and an ardent supporter of the Equal Rights Amendment. She spoke publicly about her struggle with addiction and substance abuse, and established the Betty Ford Center as an addiction center.
And here's Michelle Pfeiffer as Betty Ford: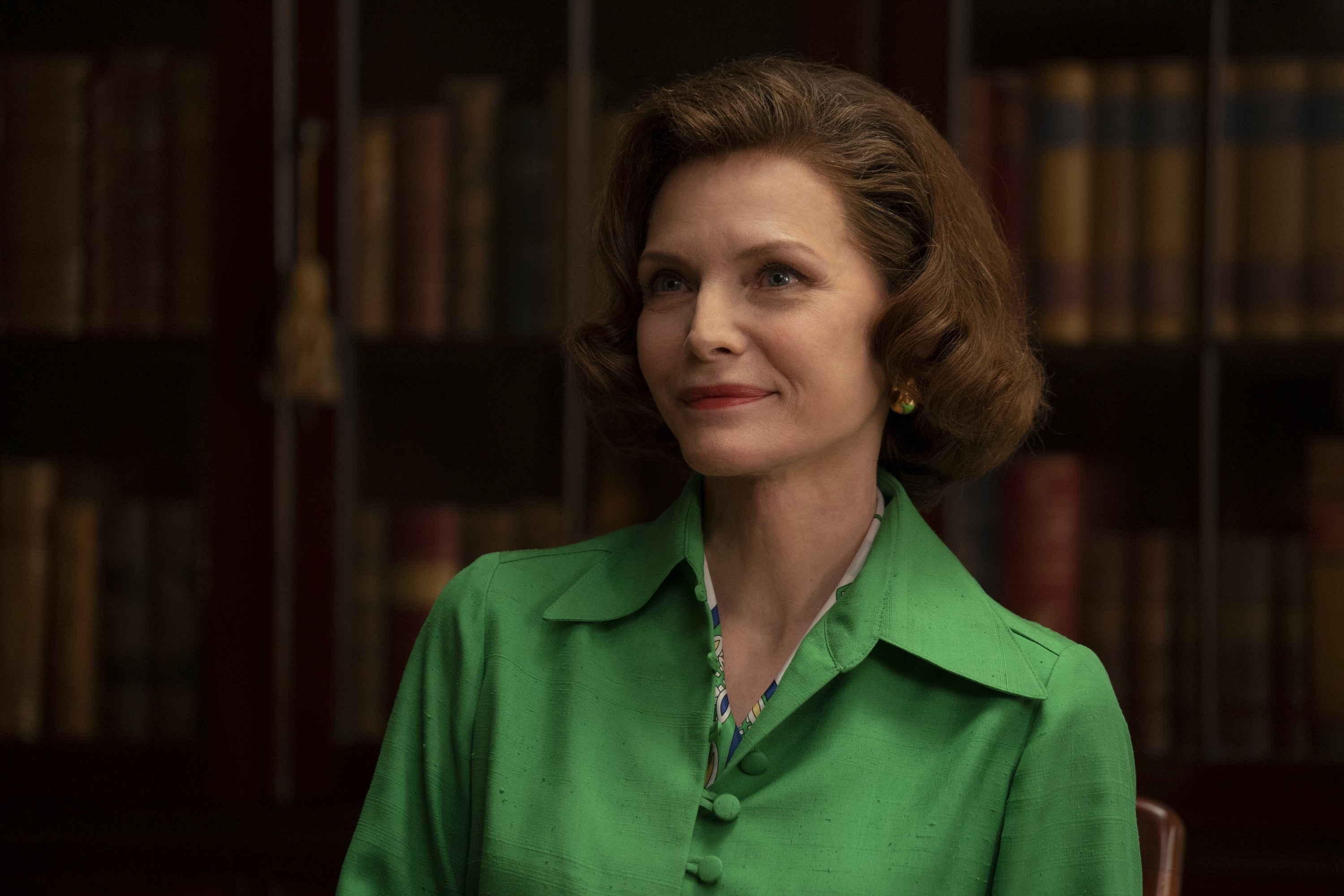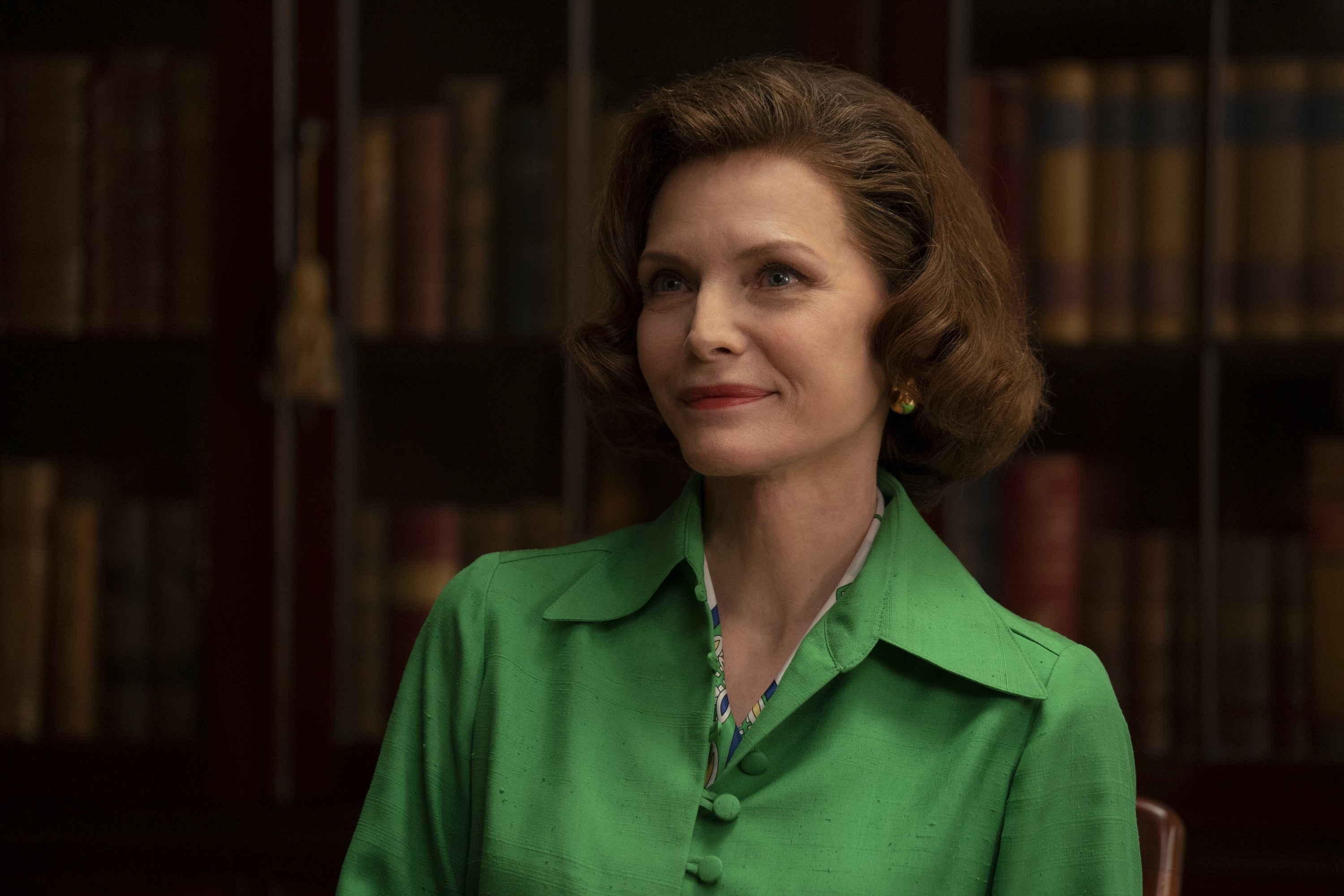 Murray Close / Murray Close/SHOWTIME
Here's the real Susan Ford: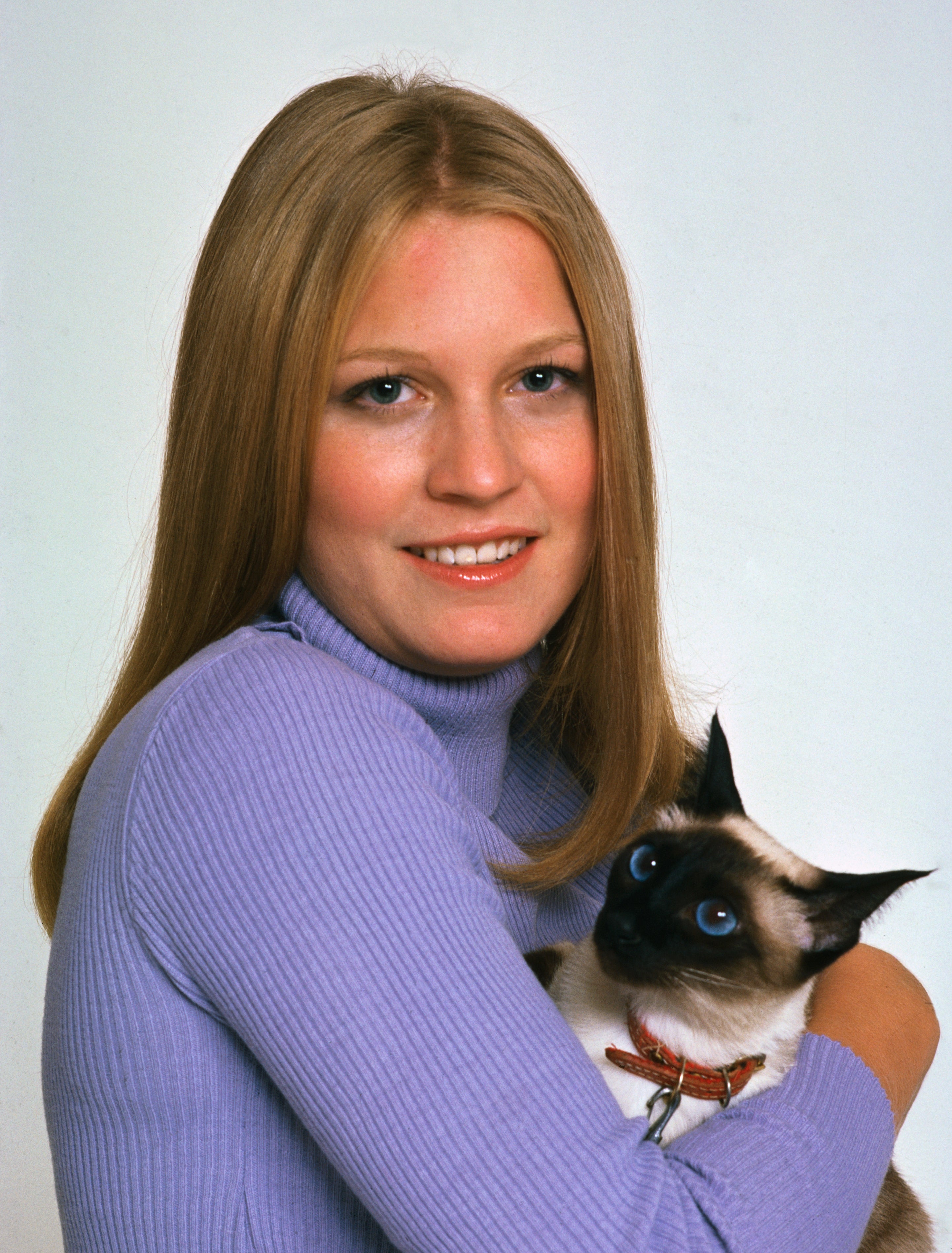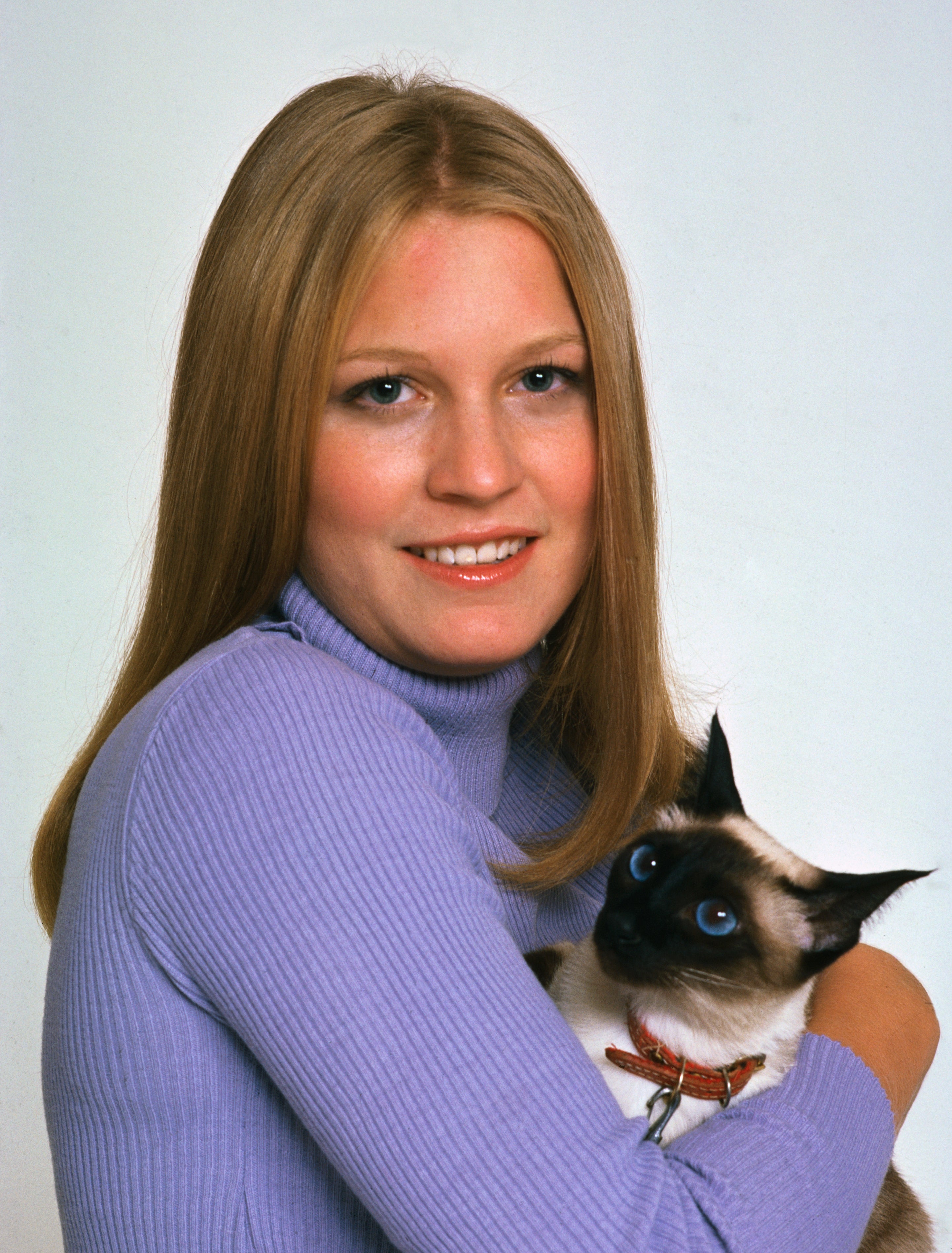 Bettmann / Bettmann Archive
The youngest child and the only daughter of President Gerald Ford, Susan Ford was a teenager when she moved into the White House. Her stint in the White House is best remembered for the Holton-Arms School senior prom that was hosted in the White House at her behest while her parents were away in Europe. Susan was a student of the girls-only Holton-Arms School, and she and her friends had raised $1,300 for their party. To this day, this remains the only prom party ever hosted at the White House.
And here's Dakota Fanning as Susan Ford: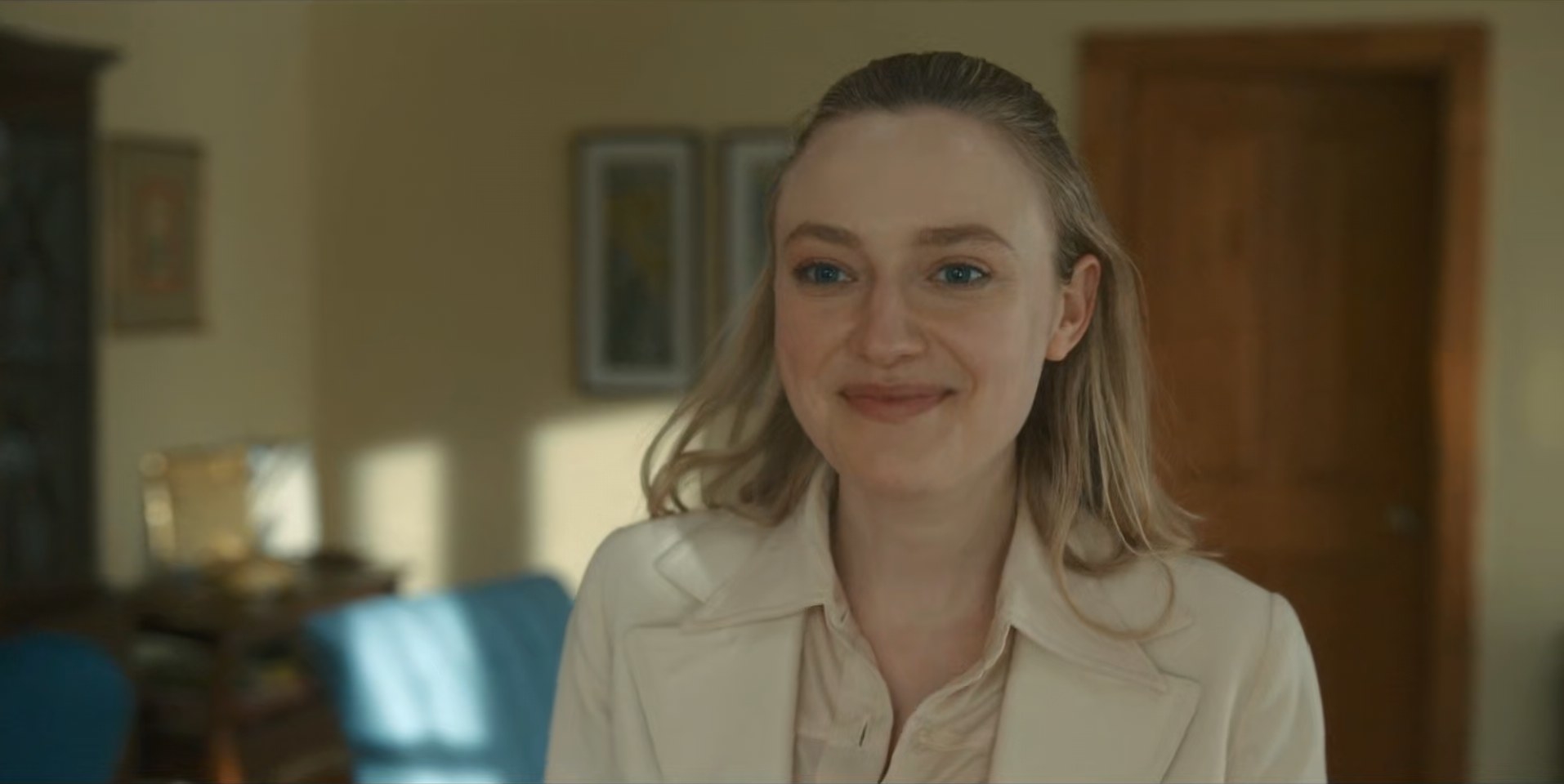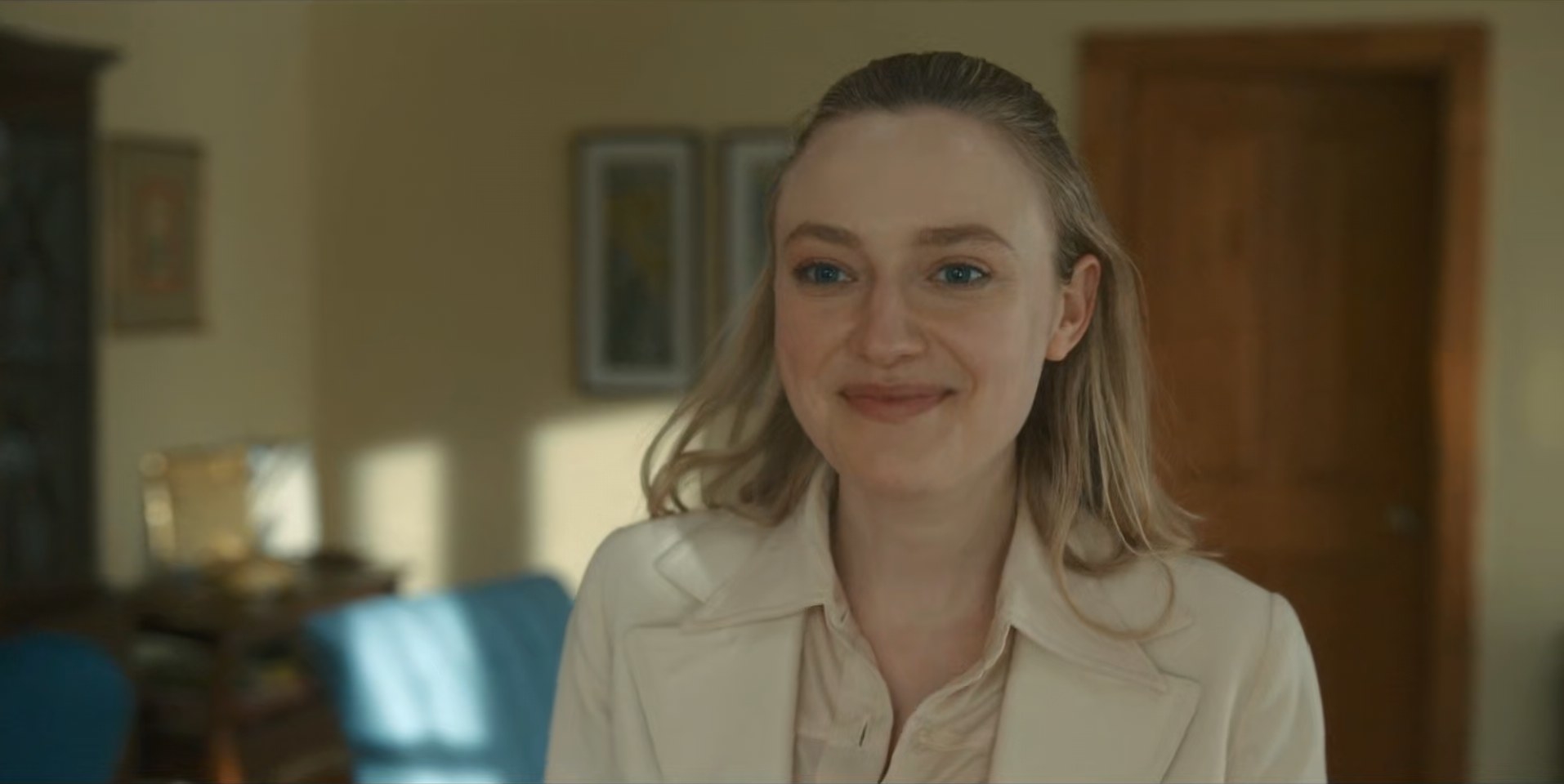 Showtime
Here's the real Donald H. Rumsfeld: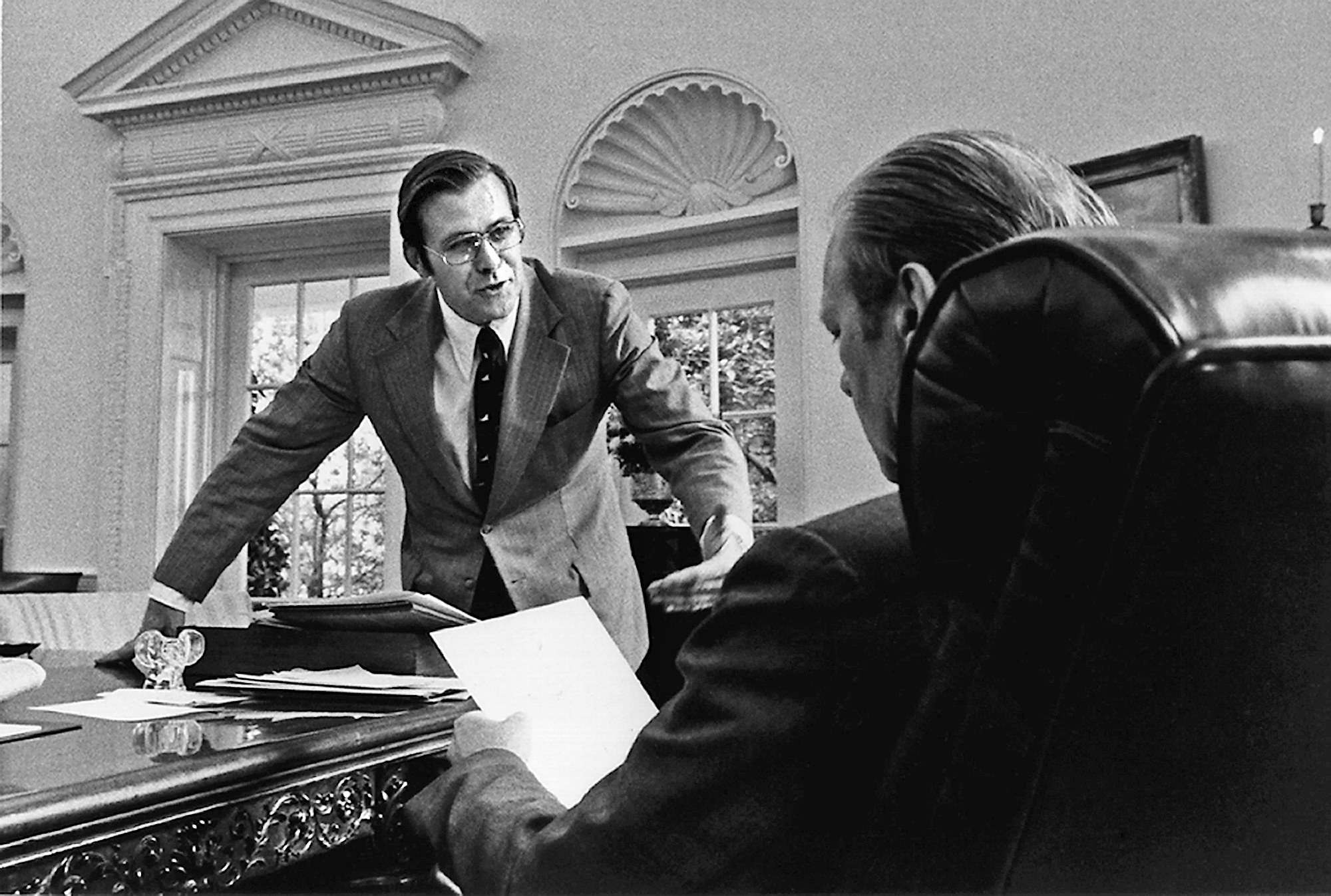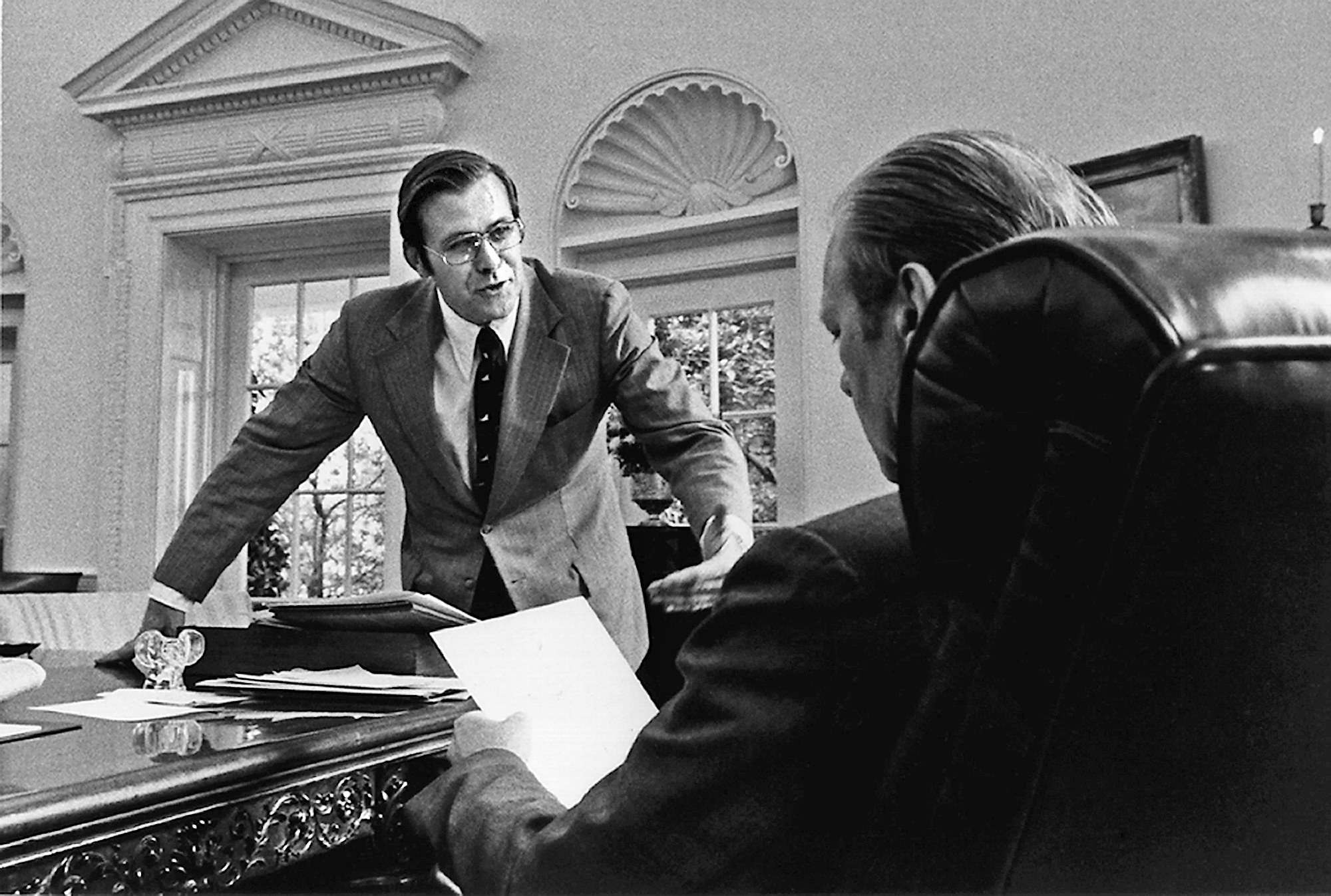 Consolidated News Pictures / Getty Images
An avowed Republican, Donald Rumsfeld is the only Defense Secretary to serve two non-consecutive Presidents. A graduate of Princeton University, he became a fighter pilot in the US Navy and then was elected to Congress from Illinois in 1962. He became President Gerald Ford's Defense Secretary after serving as his Chief of Staff (a position that went to Dick Cheney) and became the youngest Defense Secretary in US history.
He later served as the Defense Secretary to George W. Bush and was in his Pentagon office when a plane crashed into the Pentagon on 9/11. He helped carry the wounded to the ambulance. He attracted immense criticism for being one of the architects of Operation Iraqi Freedom, a distinction he shared with his old friend Dick Cheney.
An here's Derek Cecil as Donald H. Rumsfeld: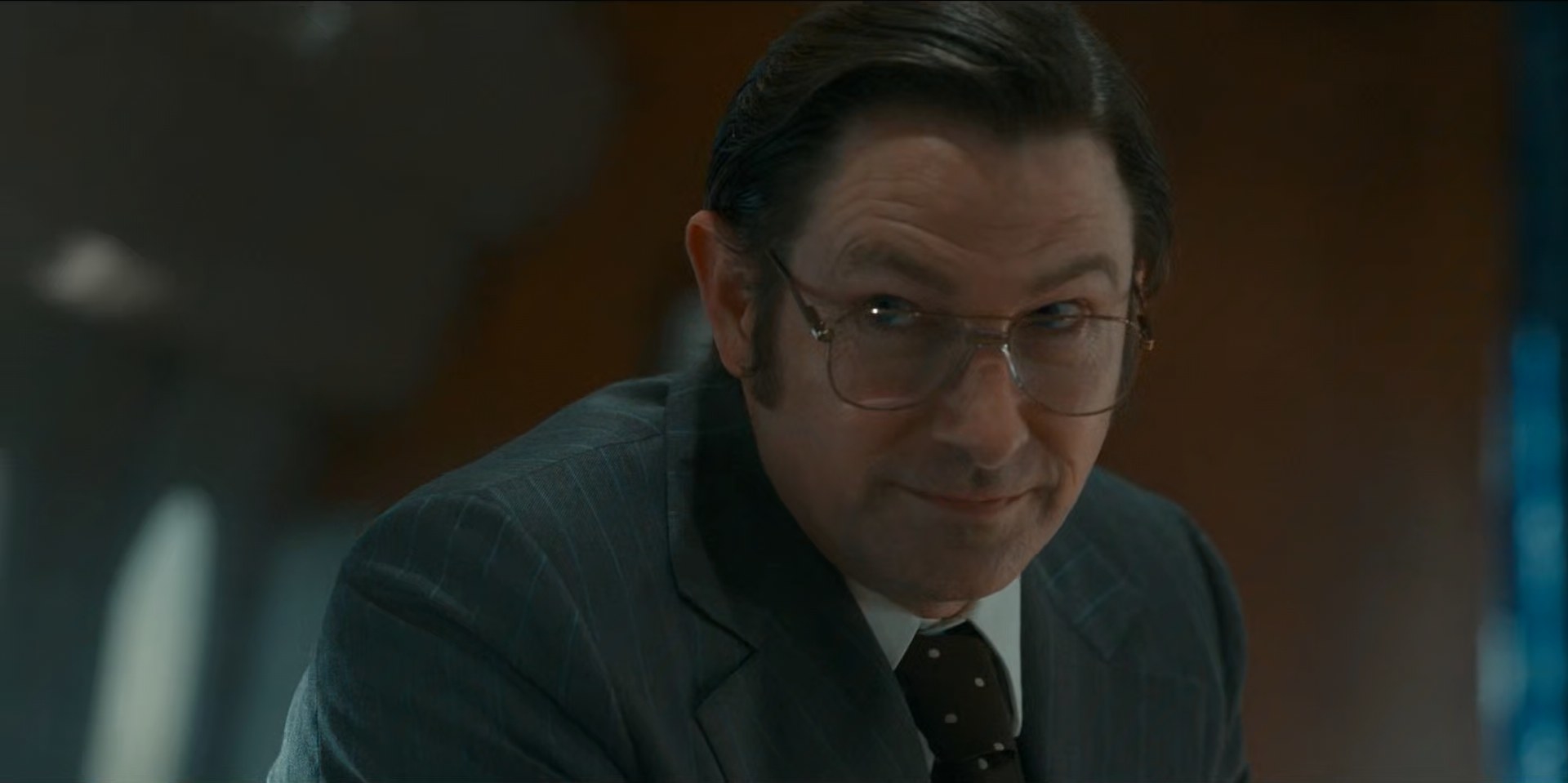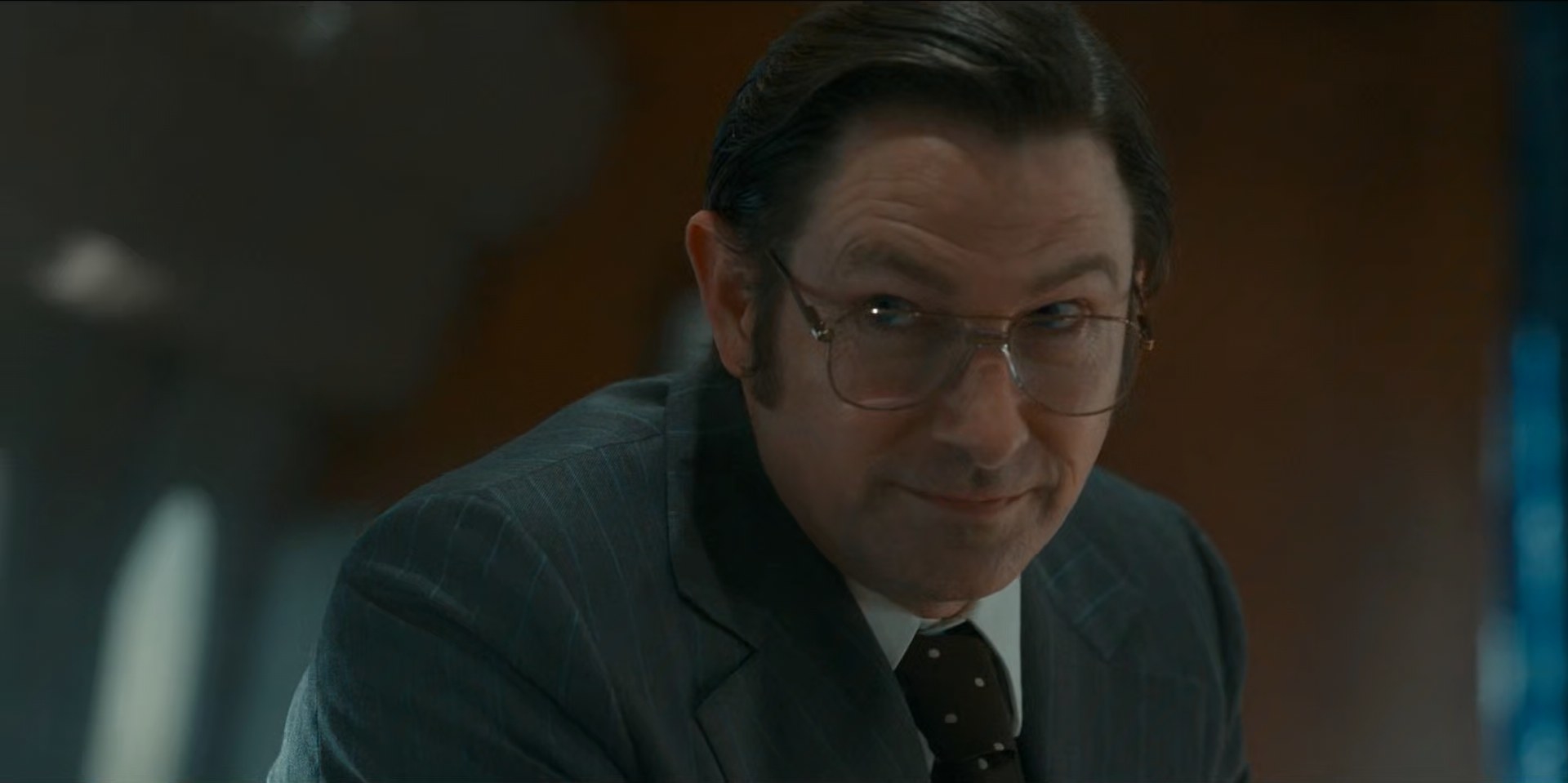 Showtime
Here's the real Dick Cheney: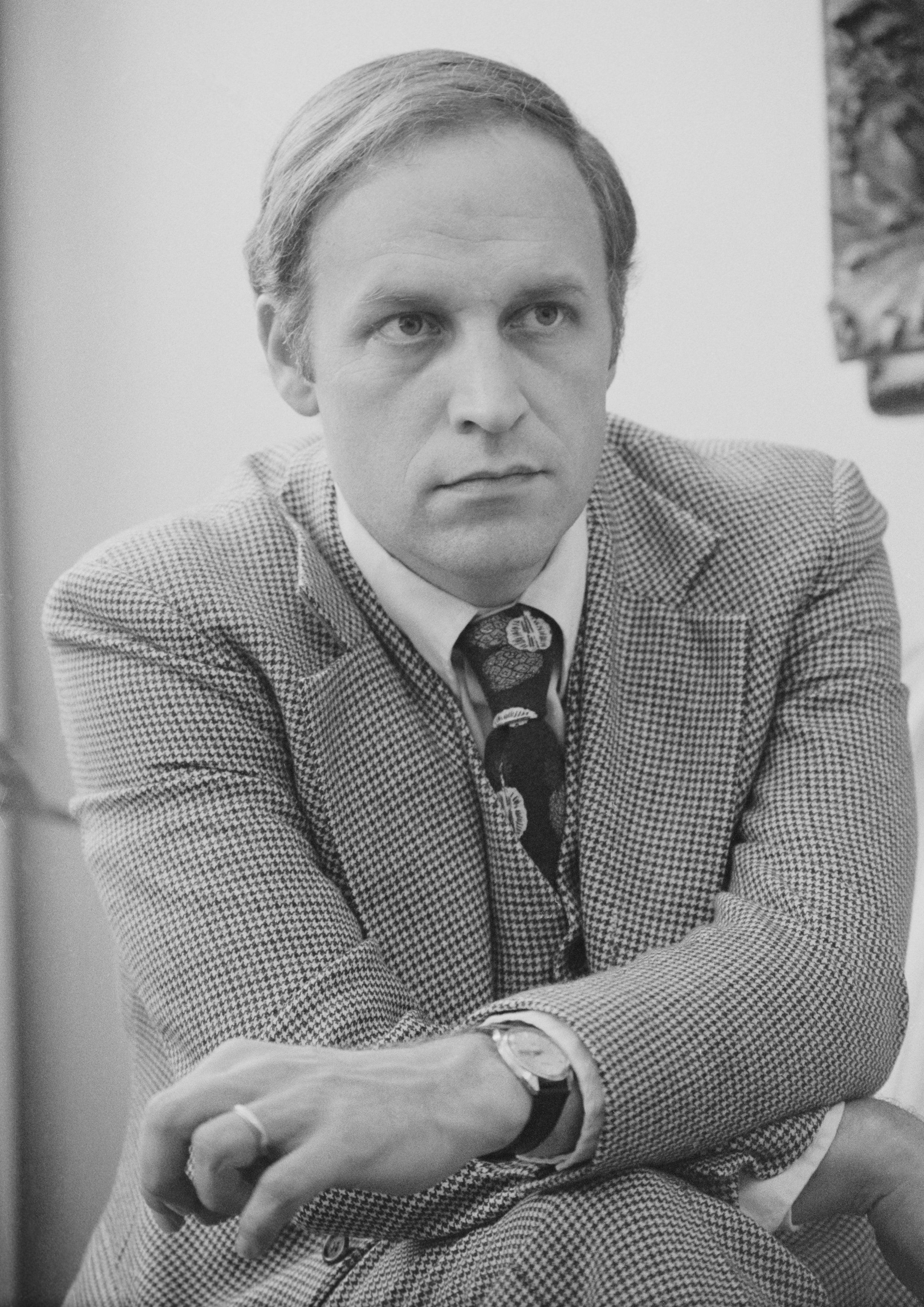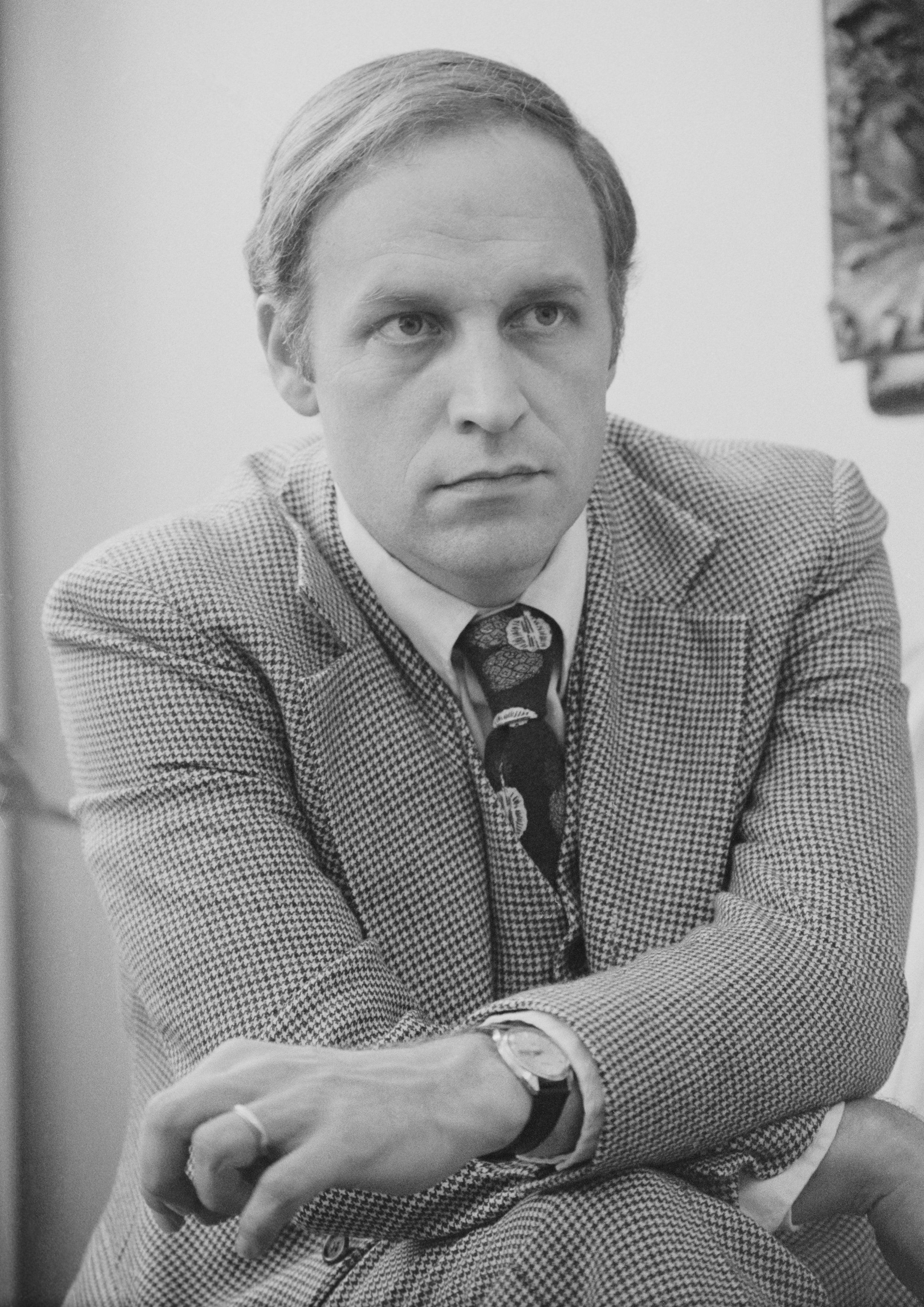 Bettmann / Bettmann Archive
Arguably the most powerful Vice President of the US, Dick Cheney had held influential positions since the Nixon administration. In the Ford administration, he started as the Deputy Assistant to the President, and in November 1975, he was made Assistant to the President and White House Chief of Staff, thus becoming the youngest chief of staff in the history of White House.
And here's Rhys Wakefield as Dick Cheney: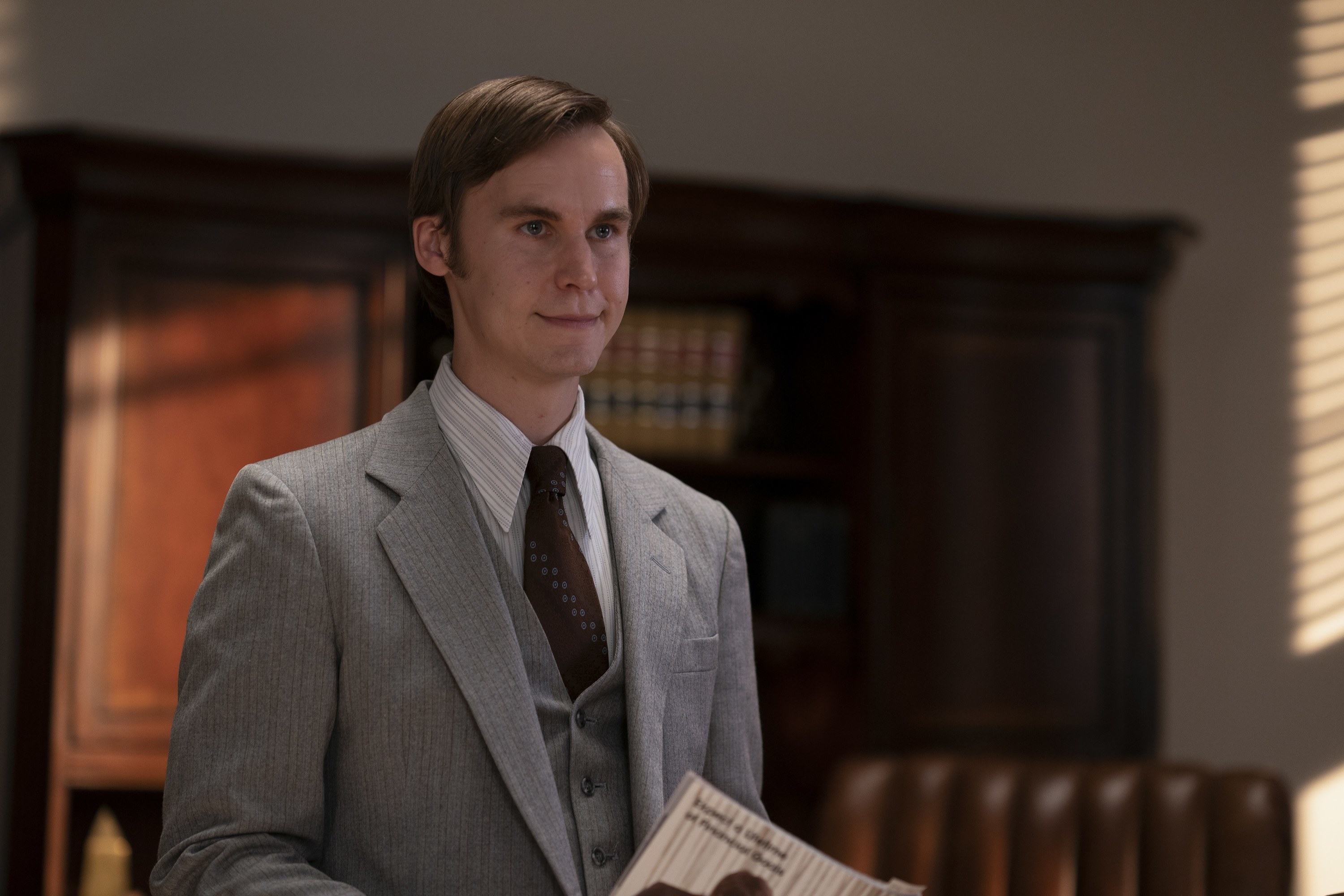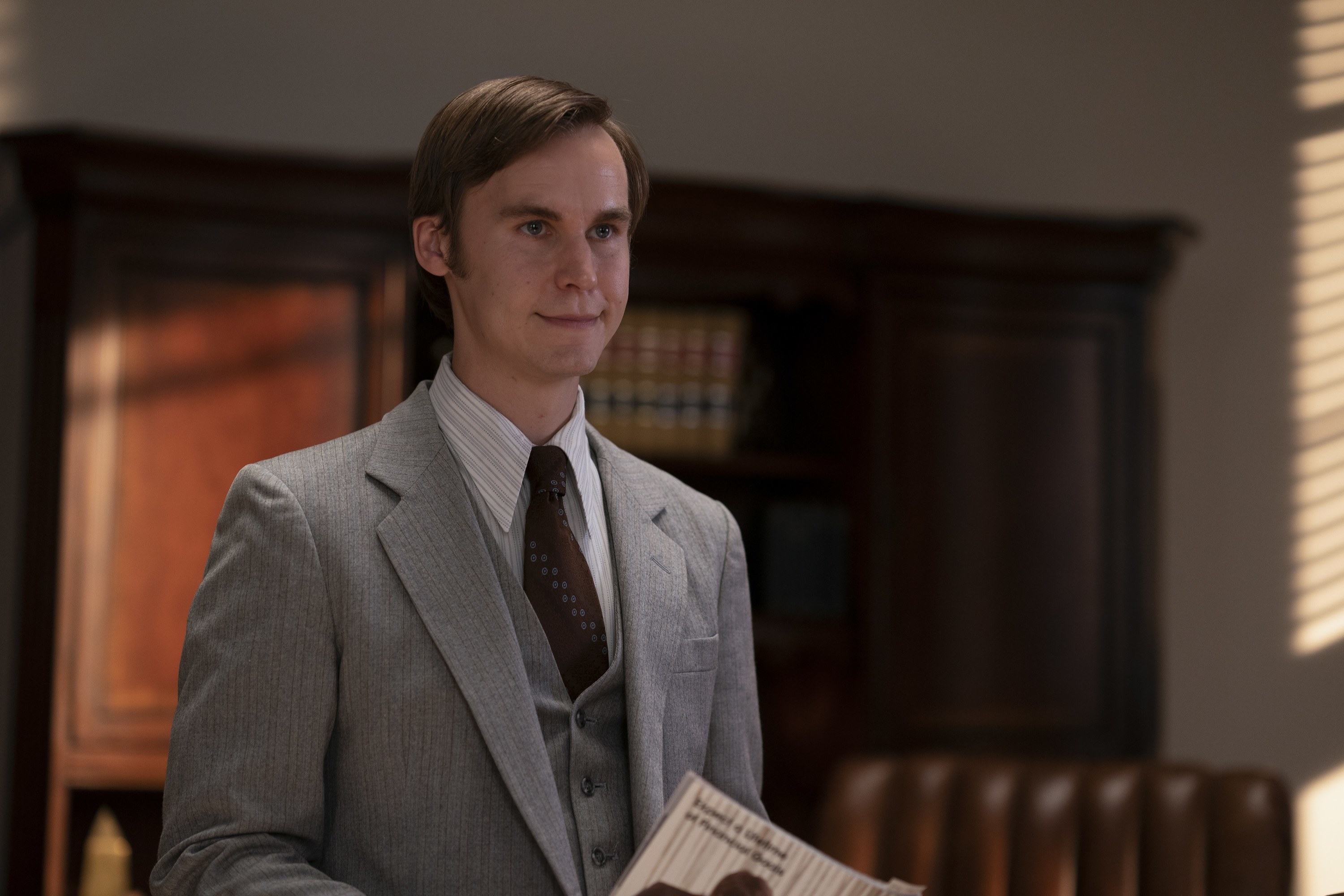 Murray Close / Murray Close/SHOWTIME
What do you think of these portrayals? Let us know below.