The 56th annual CMT Music Awards were held on April 11 in Nashville to celebrate the latest and greatest in country music.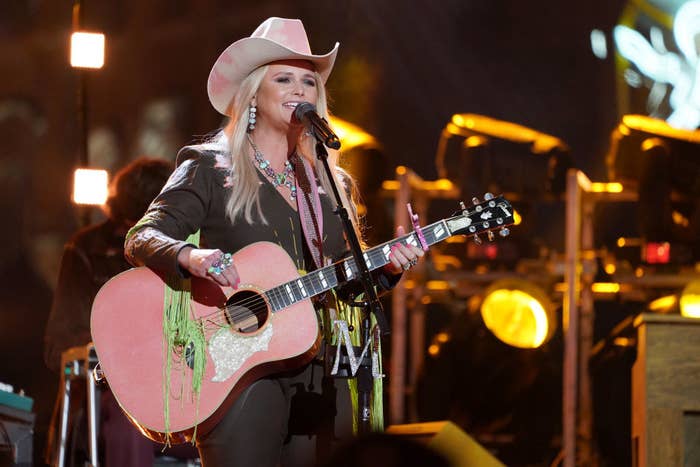 Erika Goldring / Getty Images for CMT
Actor Anthony Mackie and country musician Kane Brown co-hosted the star-studded event, while Kelsea Ballerini hosted remotely after testing positive for COVID-19.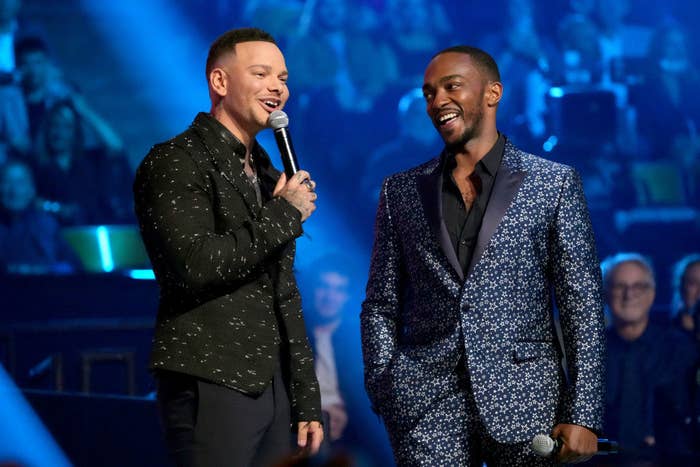 Kevin Mazur / Getty Images for CMT
And while many were happy to see the Marvel hero onstage, some people were confused by his attendance altogether, including reporter Patrick Howley, who voiced his opinions in a racist rant.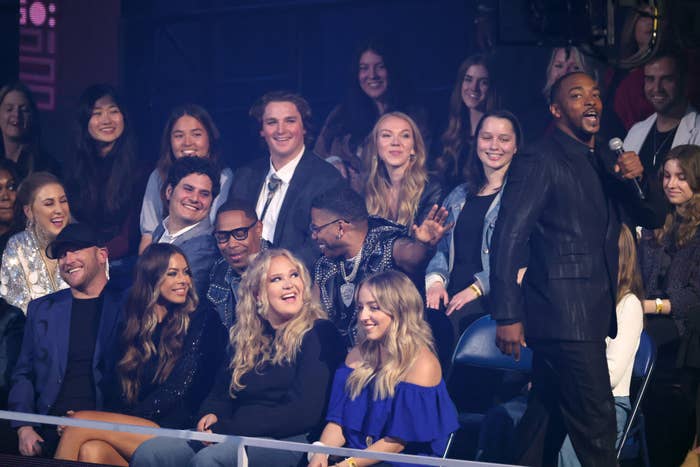 Theo Wargo / Getty Images
Calling the award show a "train wreck," Patrick went on to criticize Anthony and other Black attendees of the show — "I don't know who this Black guy who's hosting it. It's supposed to be country music."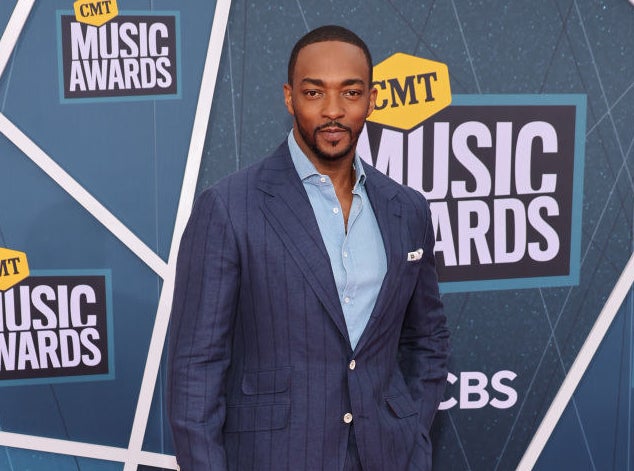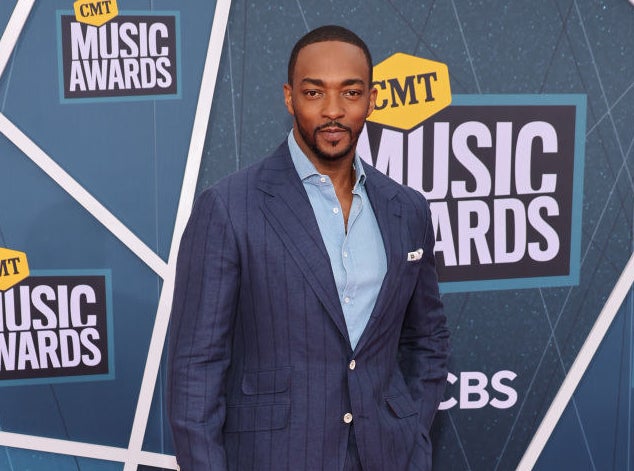 Mike Coppola / Getty Images
While clips of Anthony played in the background, Patrick continued by adding, "No offense. I mean, y'all have hip-hop and basketball…just fly with your flock, bro."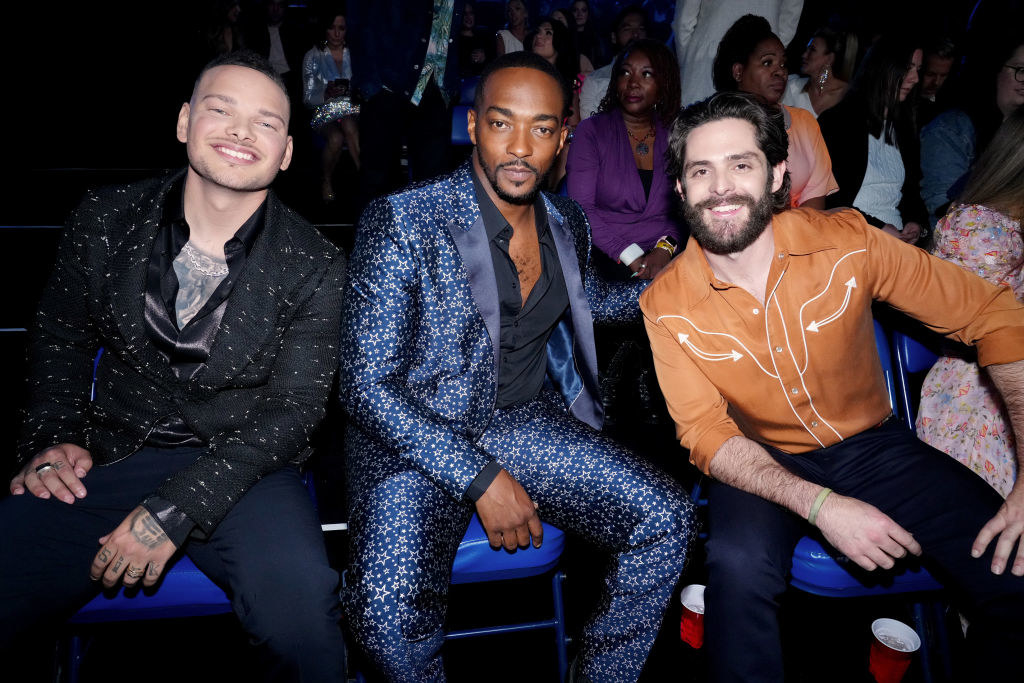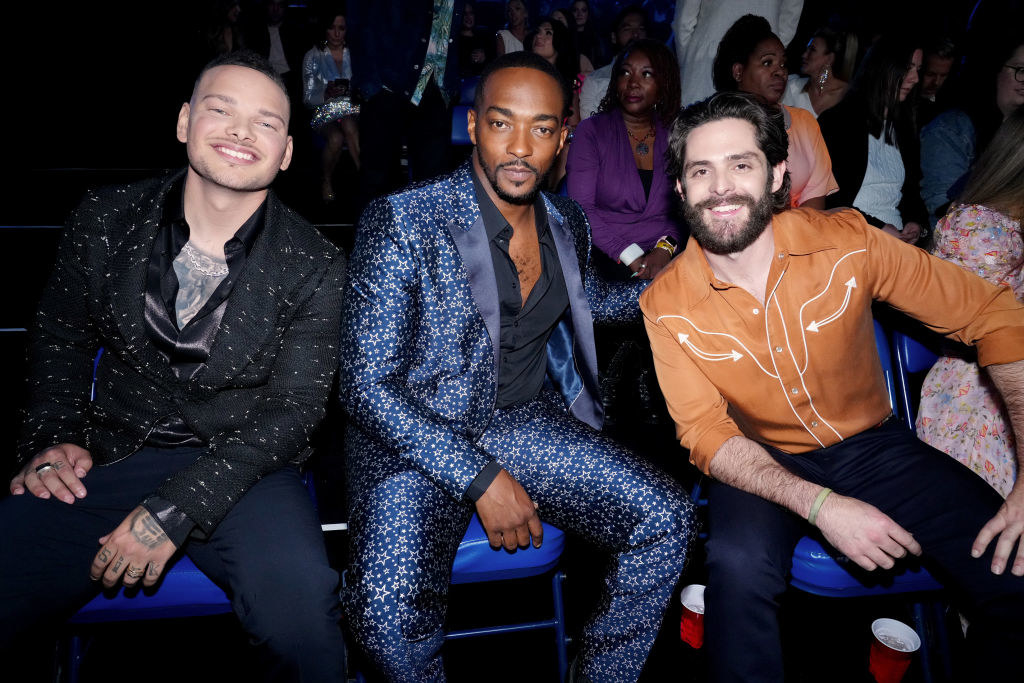 Jeff Kravitz / Getty Images for CMT
But despite Anthony previously speaking out about "falling in love with country music" when he was a kid, and country music's origins being deeply rooted in Black culture, Patrick still couldn't fathom why he was there.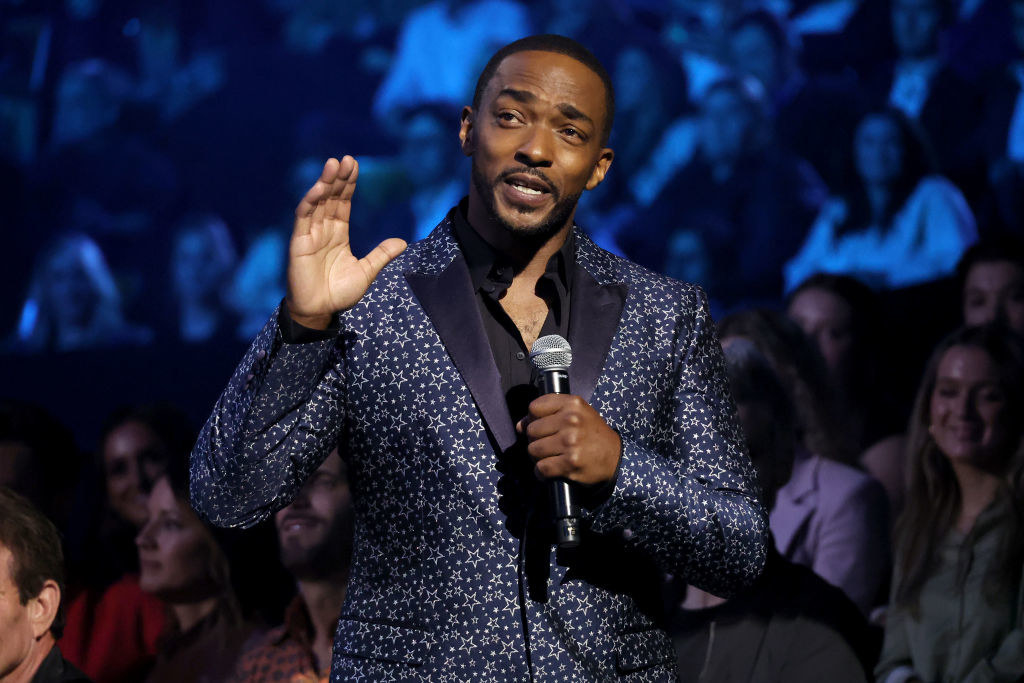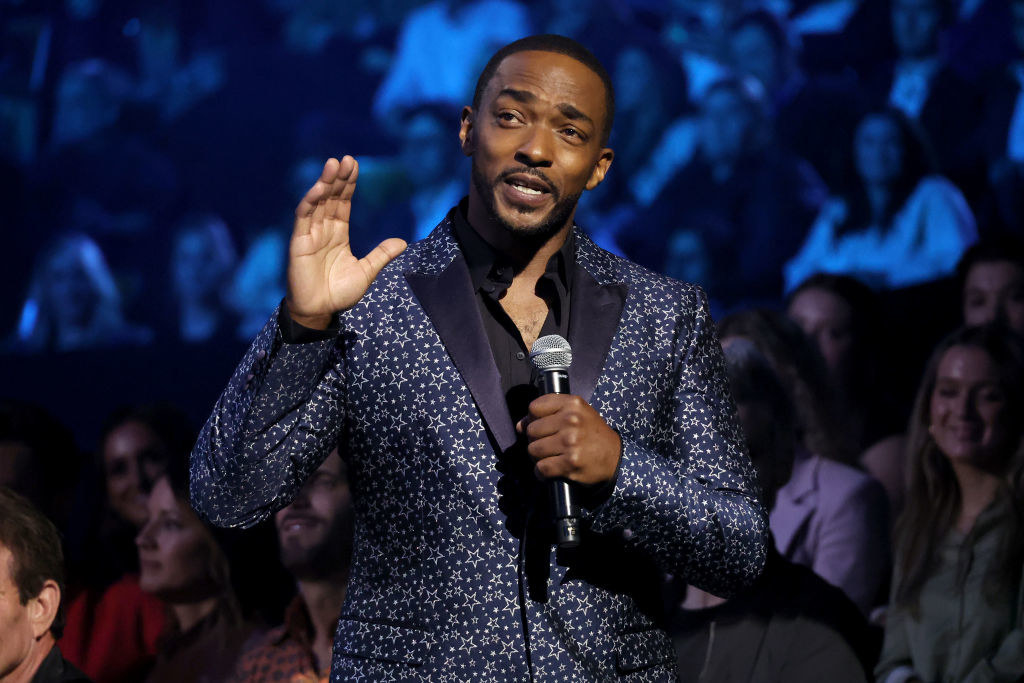 Mike Coppola / Getty Images for CMT
He went on to call The Girl in the Window star "angry," and used a Blaccent to mock his speech, saying, "The melanated people invented country music! We was making country music in Wakanda before Johnny Cash and Merle Haggard done stole the Black man's country music!"

Kevin Mazur / Getty Images for CMT
And after getting those feelings off of his chest, Patrick then tried to convince his audience that he isn't racist, because he listens to Black artists — "No disrespect to the funky brothers," he continued. "I love Earth, Wind & Fire, Run DMC, etc., but country music's different. It's not Wakanda."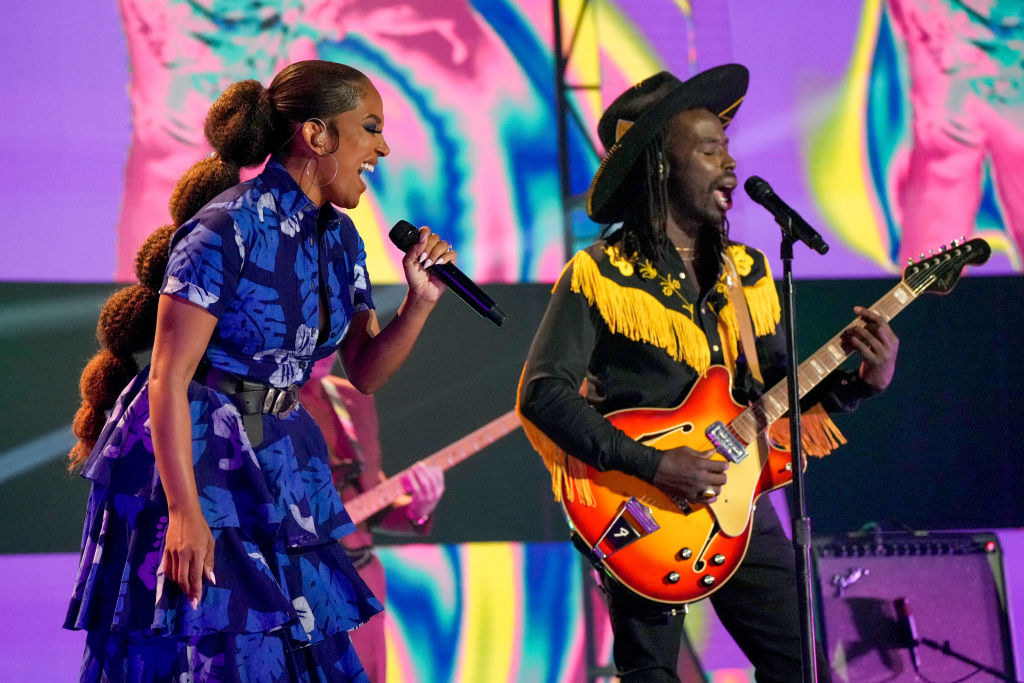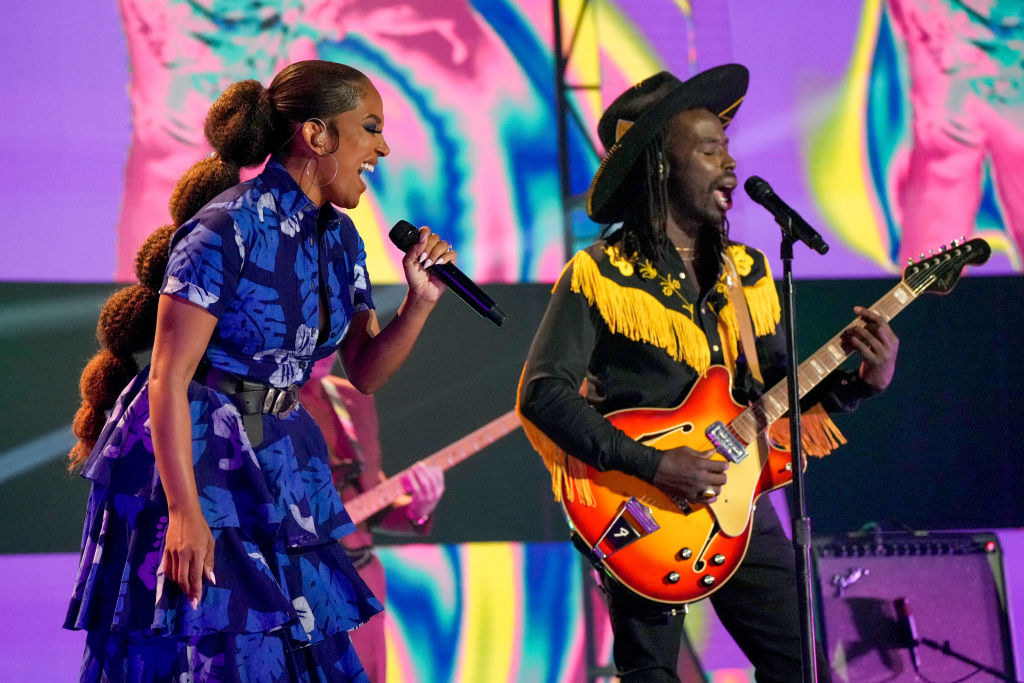 Kevin Mazur / Getty Images for CMT
As expected, his words offended a lot of people. Some took to Twitter to voice their frustrations with him:

2sweetnottolove
@2sweetnottolove

@RightWingWatch This is America and the show was wonderful. No, I did not know everyone there, but the music was Heavenly. Patrick Howley, stop riding the horse of ignorance, it will buck you off and no one will sing to you. If you cannot say something positive–then, be silent!
@RightWingWatch I'm really confused with this because when white people enter a black dominated space such as hip hop and r&B we tend to overly embrace them and support them. Eminem Tina Marie Jon B Beastie boys even Jack Harlow now…list goes on. So I find it hilarious ..
@RightWingWatch Someone might correct me, but wouldn't the influence of Black American musicians in the South have contributed hugely to the modern Country sound? Even if you just think about Blues!
@chicagospots @RightWingWatch Instantly…with each "no disrespect" was proceeded with something even more disrespectful. Ugh

Paula's Seasoned Grease
@MissCx64

Patrick Howley all over Twitter pretending to be concerned about racial division and genocide when he literally wants segregation "Whites Only" at a country music concert
MSNBC / Twitter: @MissCx64
@RightWingWatch Poor Patrick Howley. He doesn't realize Black people are into Country Music too. Millions of Black people love Country Music, as millions of White people love Hip/Hop, R&B, Soul music, etc. Music isn't about color; nor is dancing. Music brings people together; it doesn't divide.

Kenya The Mighty
@KenyaTheMighty

"It's not Wakanda." "Stick to your flock." and saying you like Earth, Wind and Fire & Run DMC is entirely degenerative, contradicting, & hypocritical. Thank you for telling people how you really feel Patrick Howley.
As for Anthony, he has yet to speak out on Patrick's comments, but he let the world know he had a "great time" hosting!
View this photo on Instagram
Anthony Mackie CBS / / instagram.com
To watch Patrick's full rant, check out the video below.

Right Wing Watch
@RightWingWatch

White nationalist Patrick Howley is upset because there were too many Black people at the Country Music Awards: "Country music is different. It's not Wakanda."
Patrick Howley / Battleplan News