1.
Kaley Cuoco auditioned for Knives Out 2 and was so close to the point of being cast when she finally found out she'd lost the role to Kate Hudson.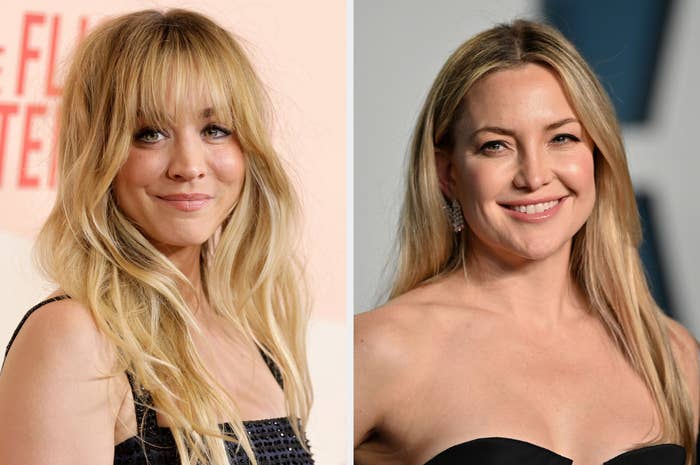 Getty Images
She told Glamour, "I was so convinced that my bags were packed for Greece. And then I didn't get it. I was so devastated. And I'm not [normally] devastated over roles. I had done chemistry reads, I had done Zooms. And I didn't get it. I cried and I cried all night long. I was gutted over that. And that's when I thought I was on fire, like, I'm for sure getting that. And they were like, 'No, we're going to go with Kate.'"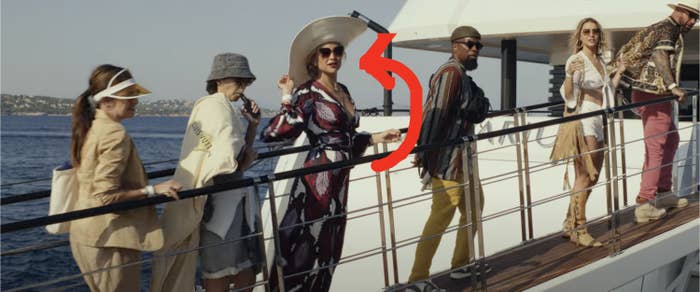 Netflix
2.
Lizzo, whose dream is to play Ursula in The Little Mermaid, auditioned for the role in the upcoming live-action movie but ended up losing the role to Melissa McCarthy.
Just gonna put this back out there. IT IS MY DREAM TO PLAY URSULA IN THE LIL MERMAID Here's my audition tape… @Disney
Lizzo even shared that Melissa was shocked the casting turned out the way it did: "She was like, 'Hi, I'm Melissa.' And I was like, 'Hi, I'm Melissa [Lizzo's birth name]. And I also auditioned for Ursula.' And she was like, 'Well, why the hell did I get the part?' which is a classic Melissa McCarthy thing to say."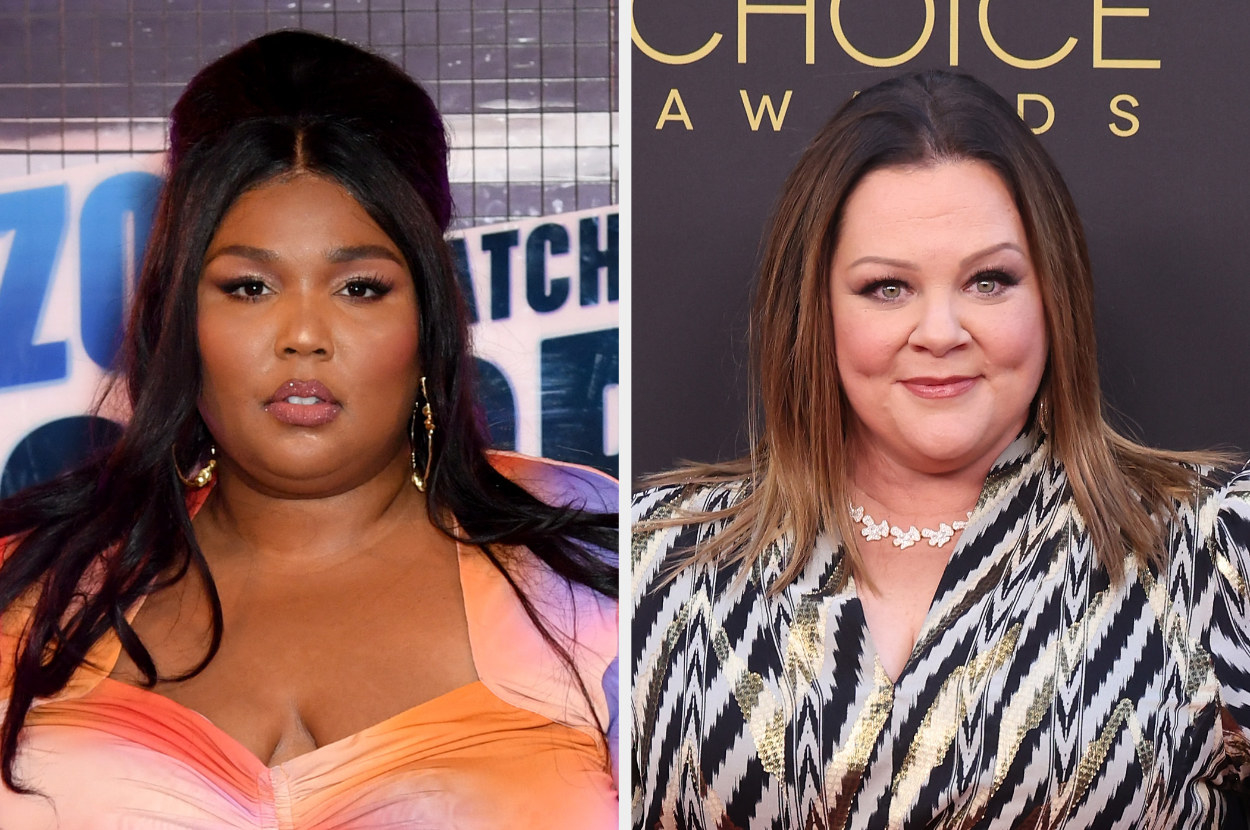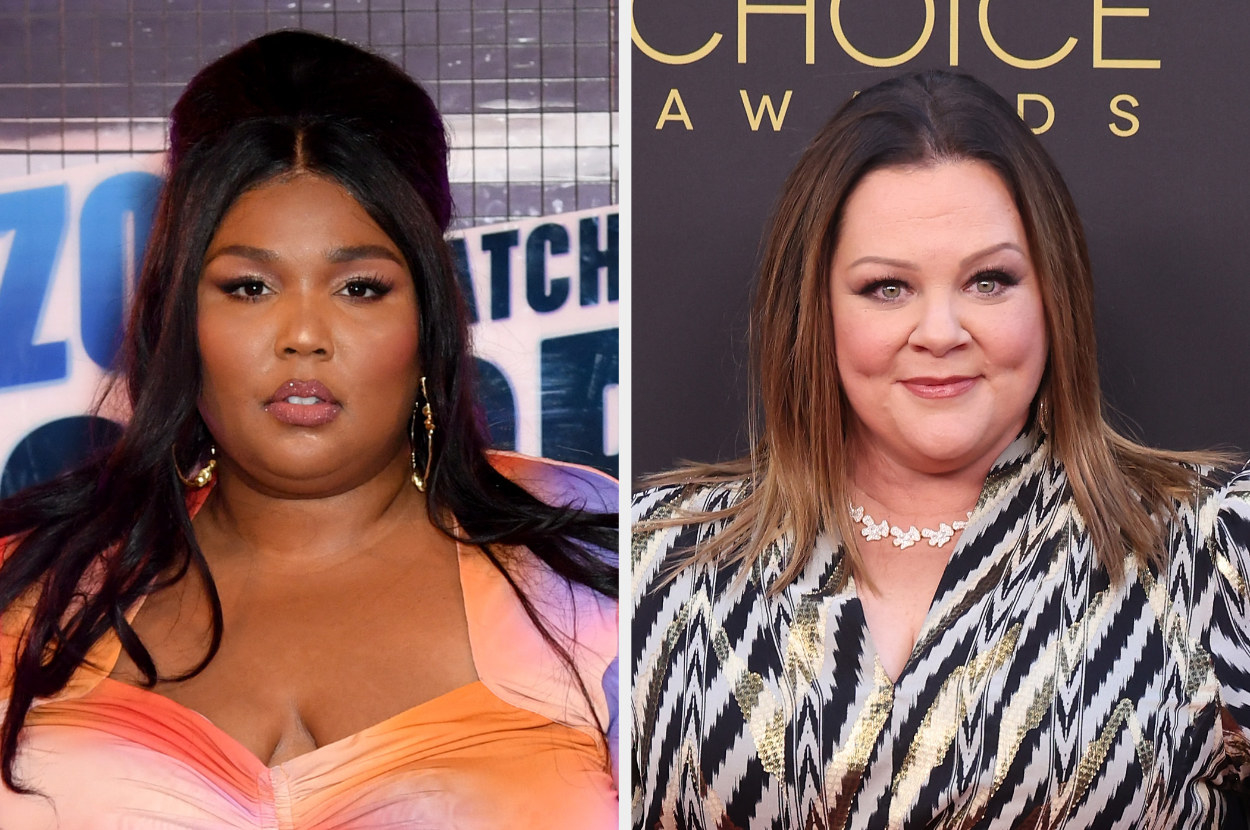 Getty Images
3.
Oprah really wanted to play Mrs. Miller in Doubt, but she got turned down, and the role ended up going to Viola Davis instead.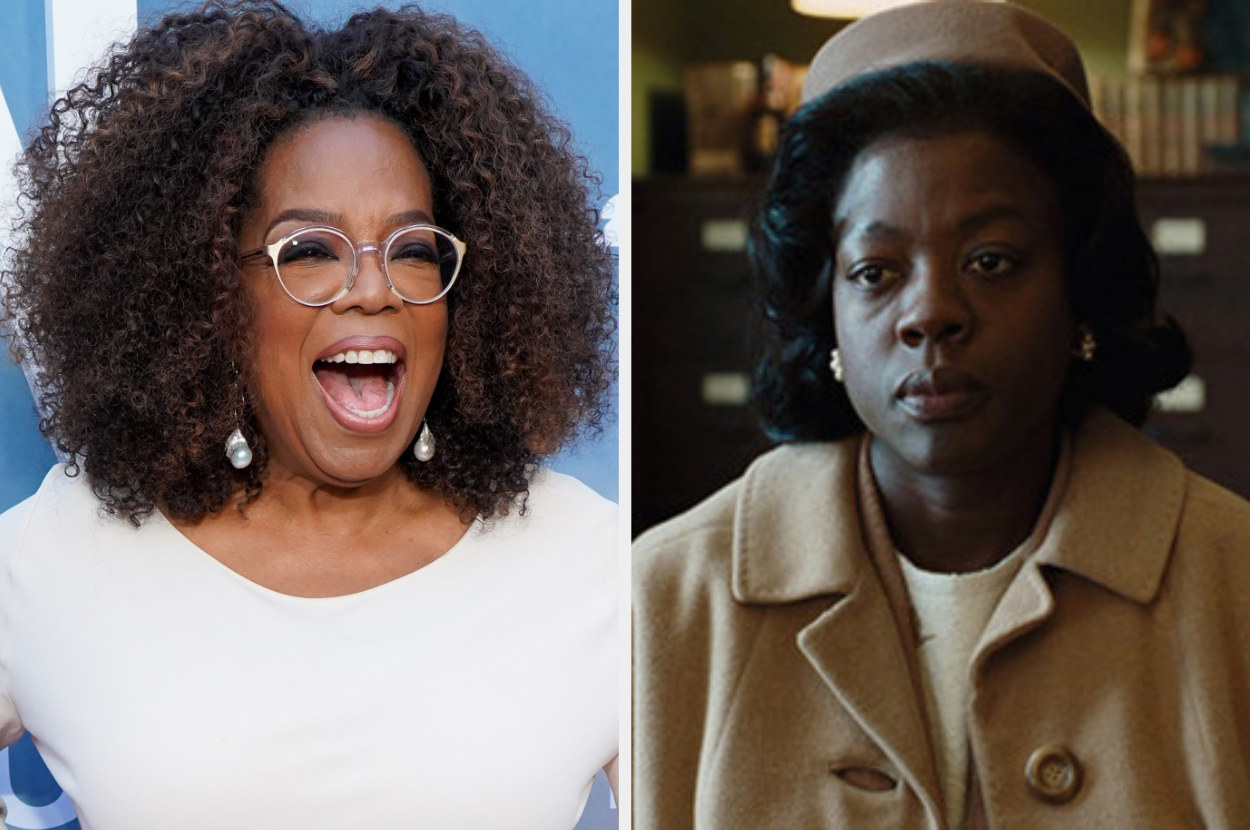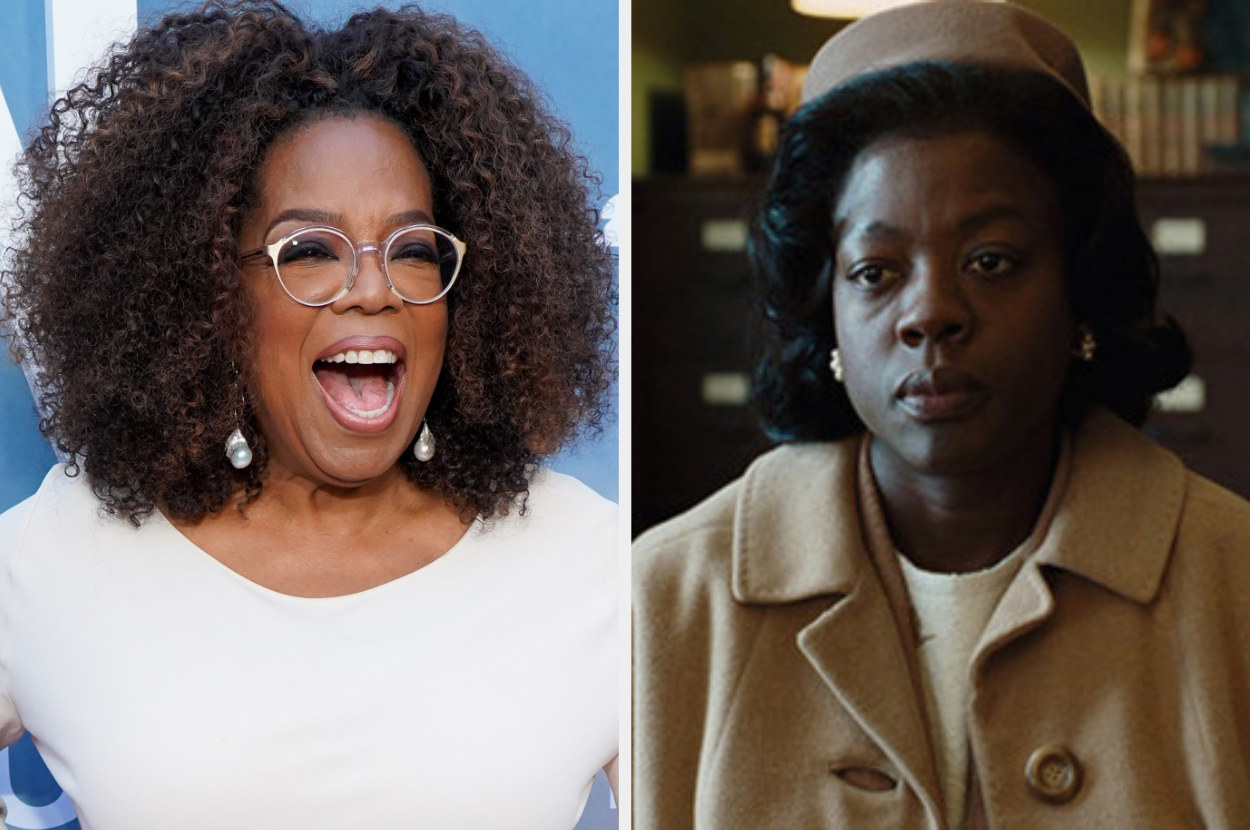 Getty Images / Miramax
She shared that the director told her that people wouldn't be able to separate Oprah from the onscreen character.

4.
Melora Hardin was originally cast as Jennifer Parker in Back to the Future, but once Michael J. Fox joined the cast, she got fired for being taller than him. Claudia Wells ended up getting the role.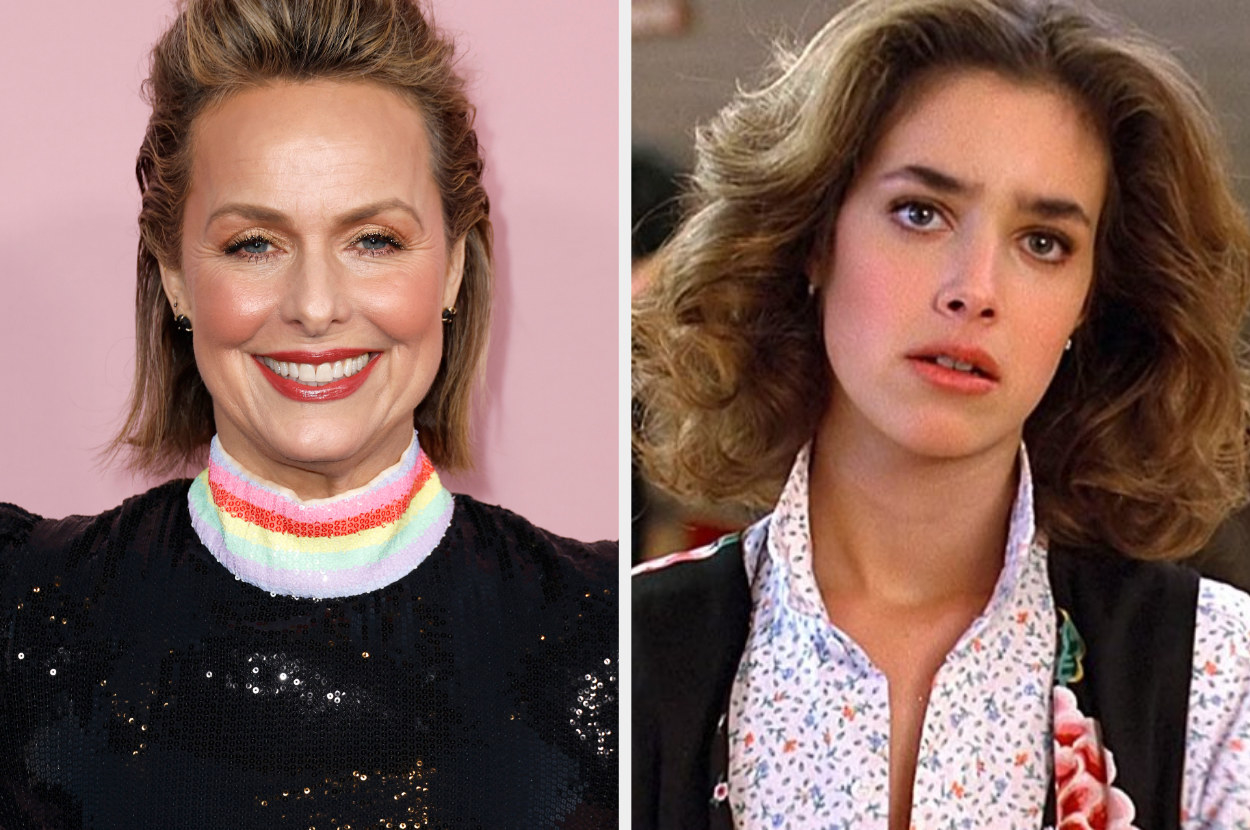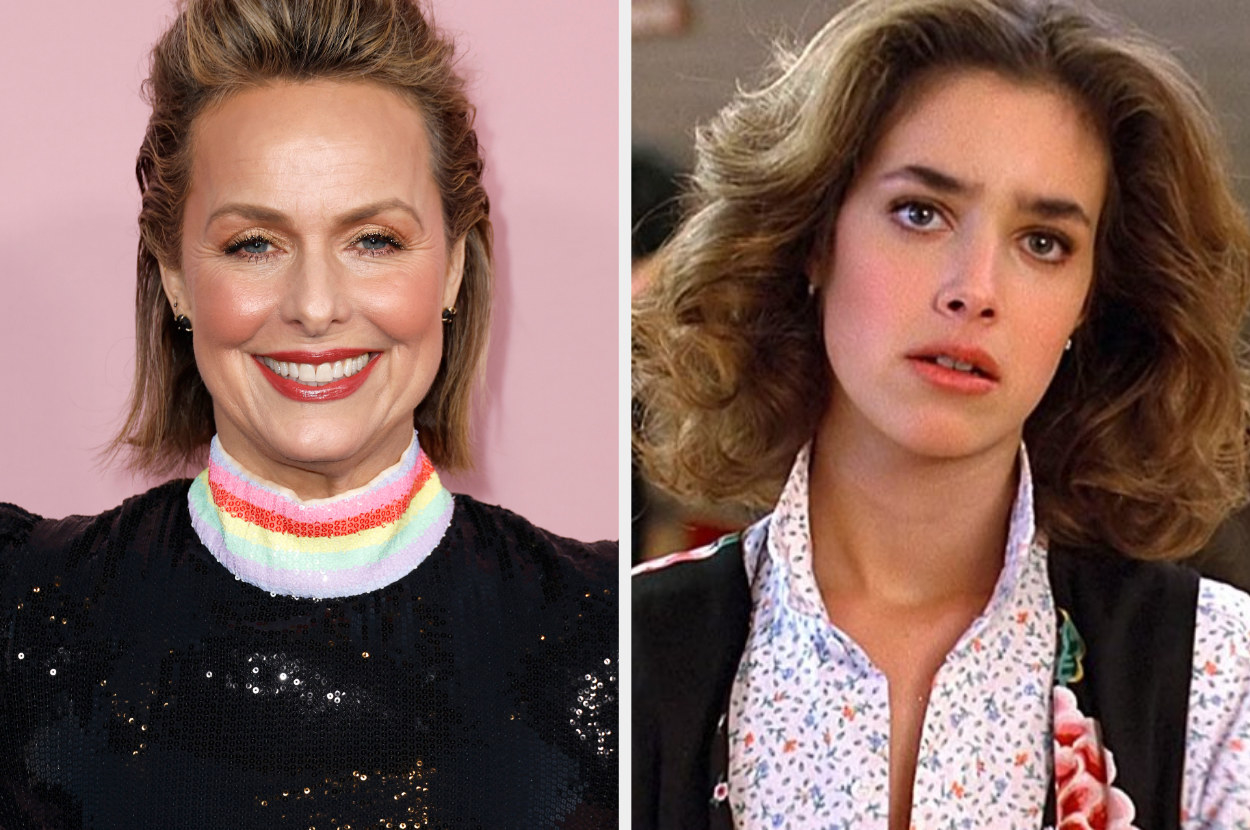 Getty / Universal / Everett
She told Page Six, "[It was] so very, very painful. There's no doubt it was very painful." And two female execs "felt that it emasculated their lead character to have a taller girlfriend."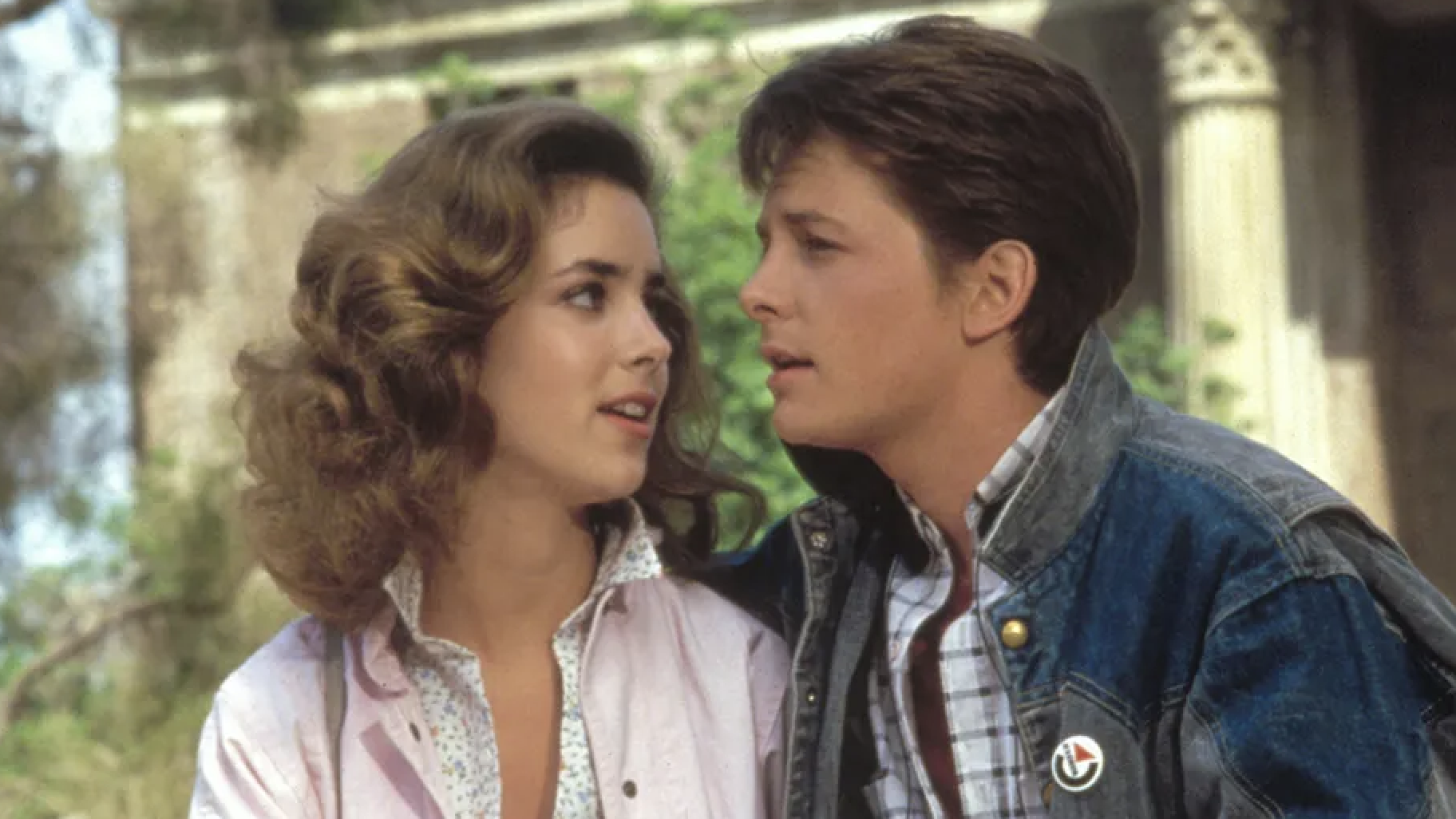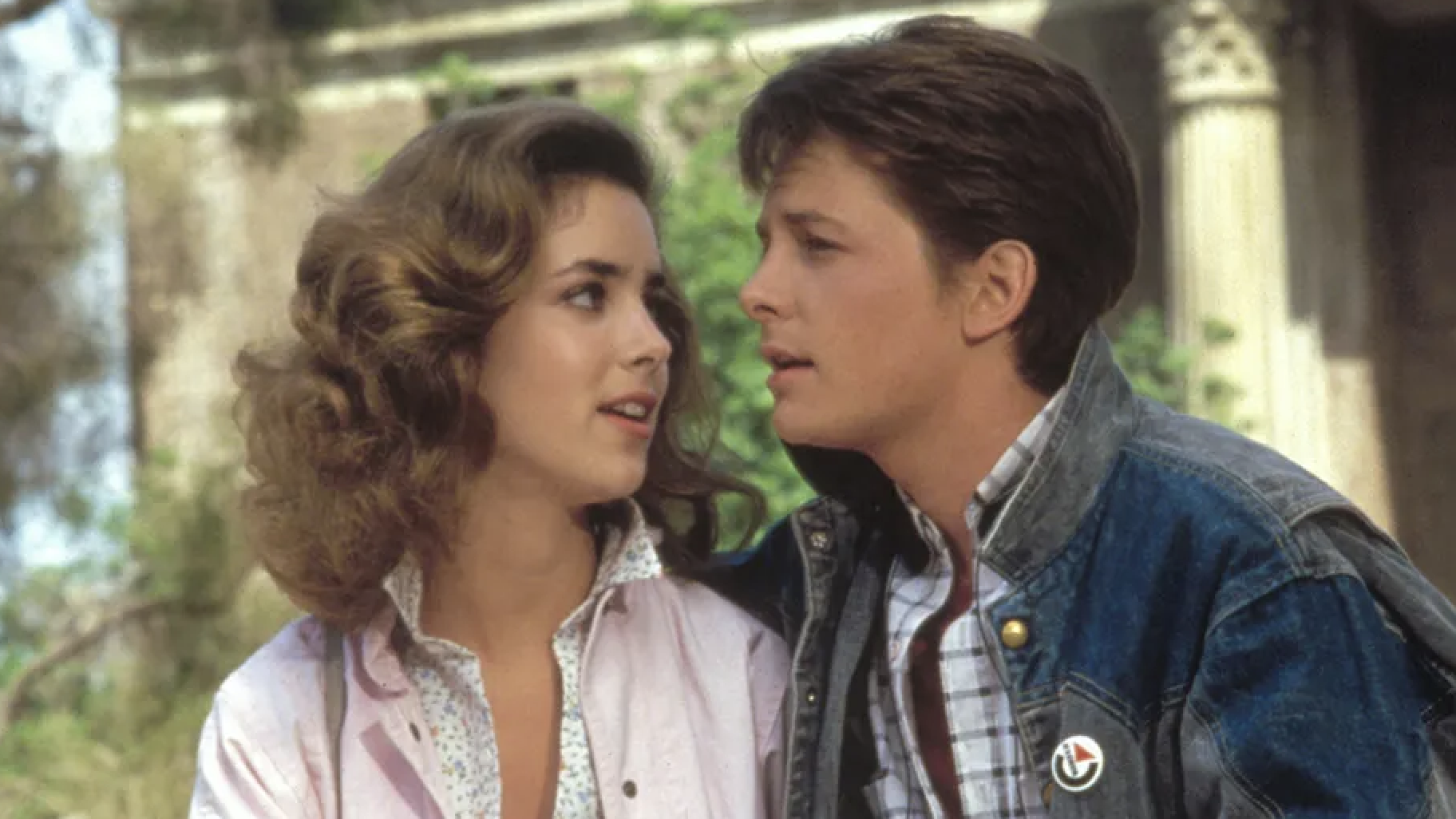 Universal
5.
Elizabeth Olsen actually auditioned for Daenerys Targaryen on Game of Thrones, but it ended up being "the most awkward audition" she's ever had, and Emilia Clarke went on to play the role.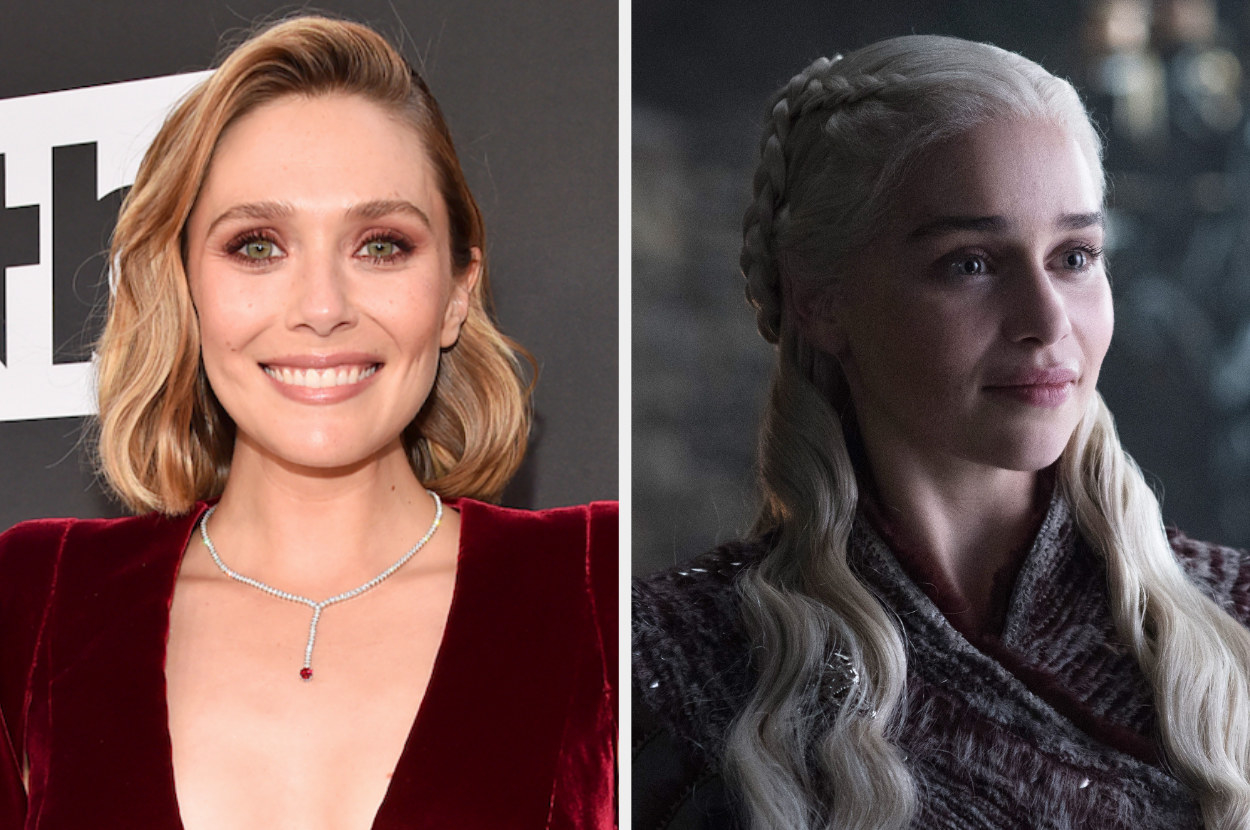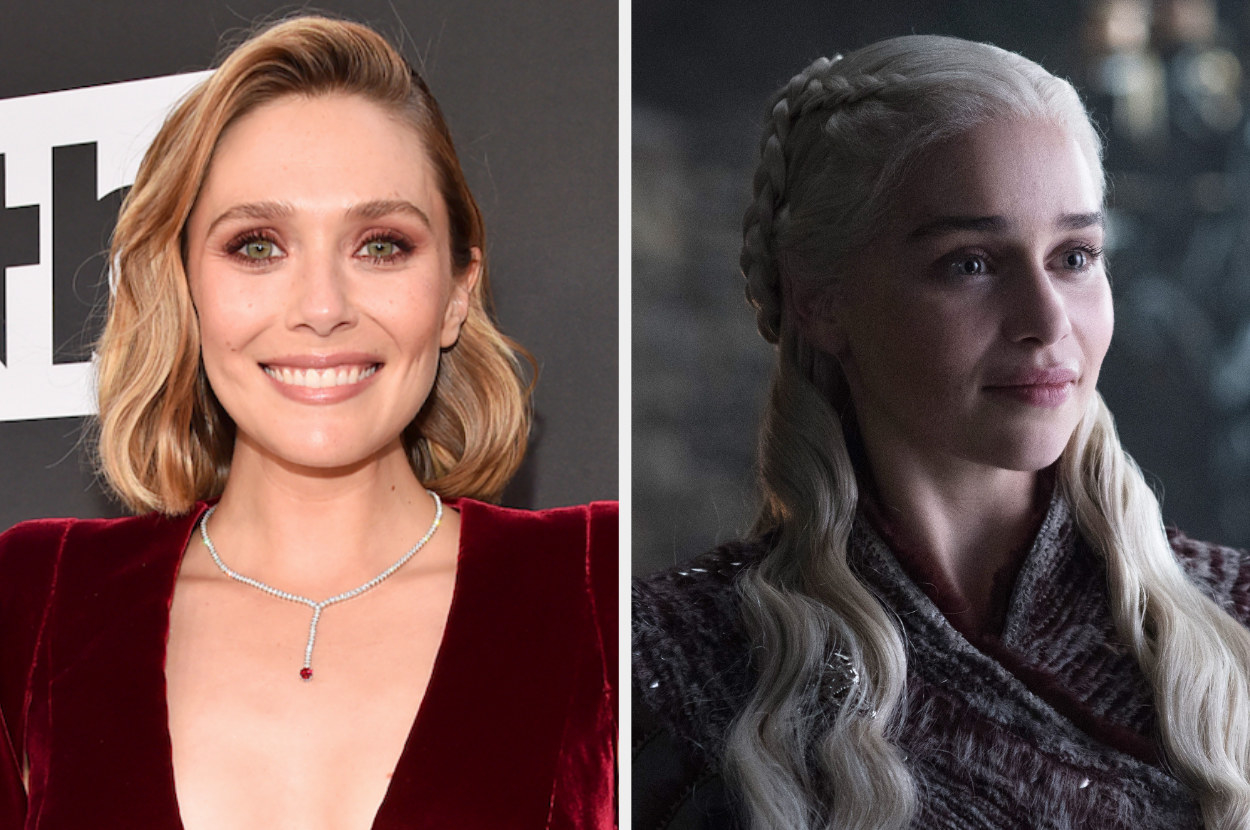 Getty / HBO
Elizabeth recalled reading a Daenerys monologue from the end of Season 1, "After she just burned. And she's making this speech to thousands of people about how she's their queen. They didn't know if they wanted a British accent or not. So, you did it in both. It was terrible. Anytime someone says, 'Bad audition story.' That's one I remember."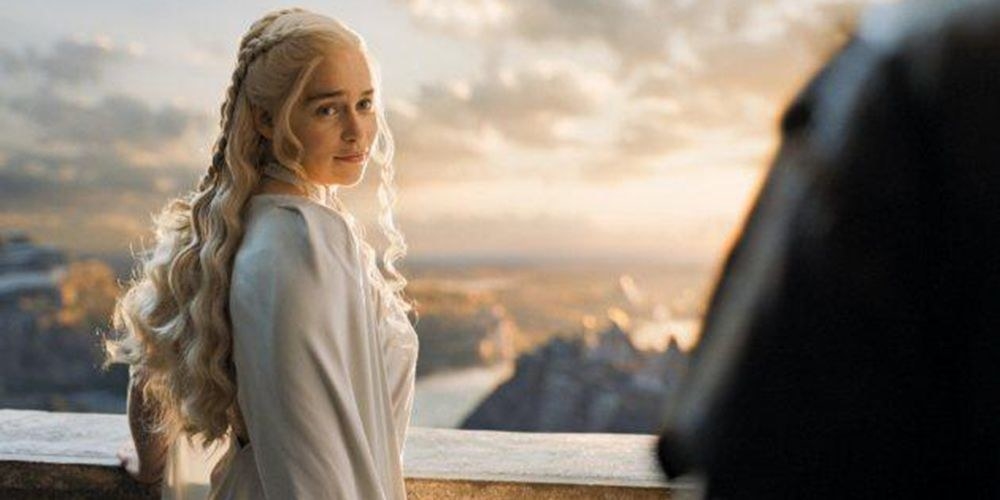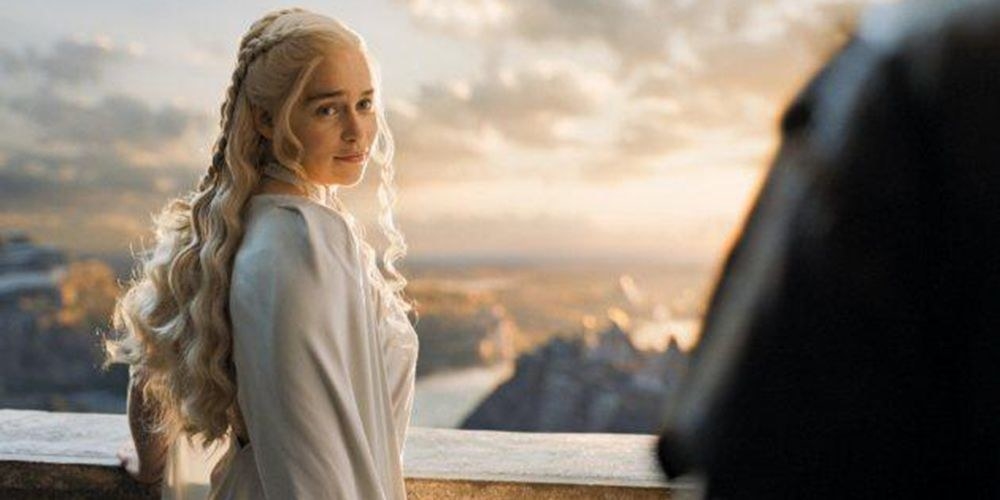 HBO
6.
Mary Mouser fell in love with The Hunger Games series and read all the books 24 hours before she sent in her audition tape to play Katniss. However, Jennifer Lawrence ended up playing the role.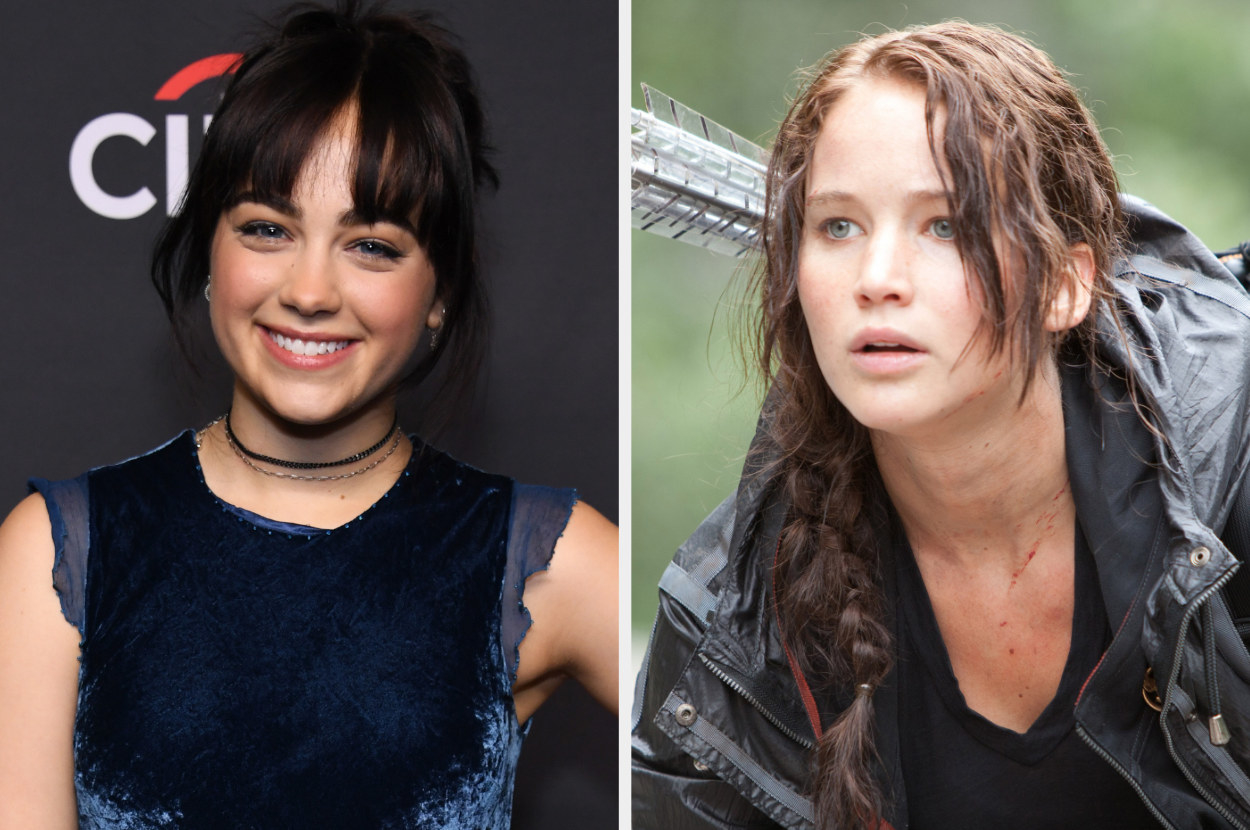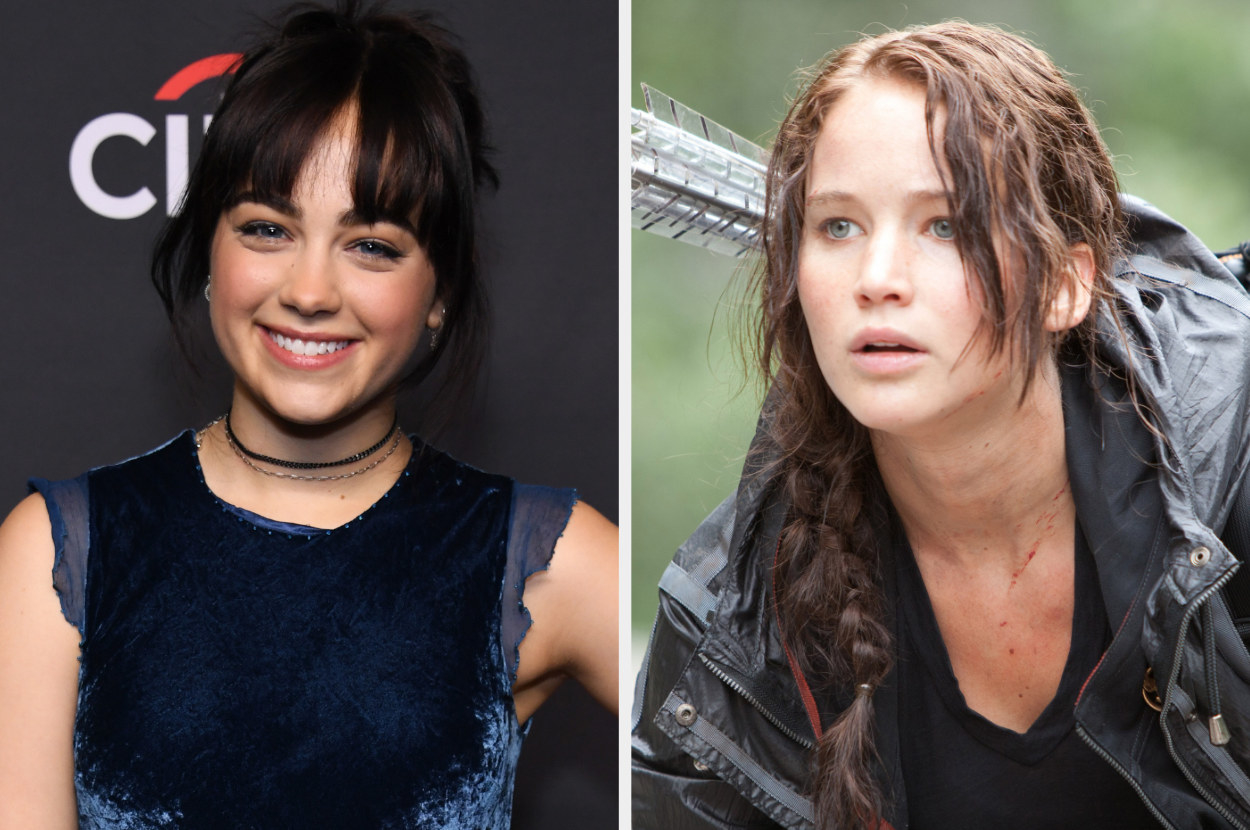 Getty / Lionsgate
Hailee Steinfeld, Shailene Woodley, and Saoirse Ronan all went in for the role too.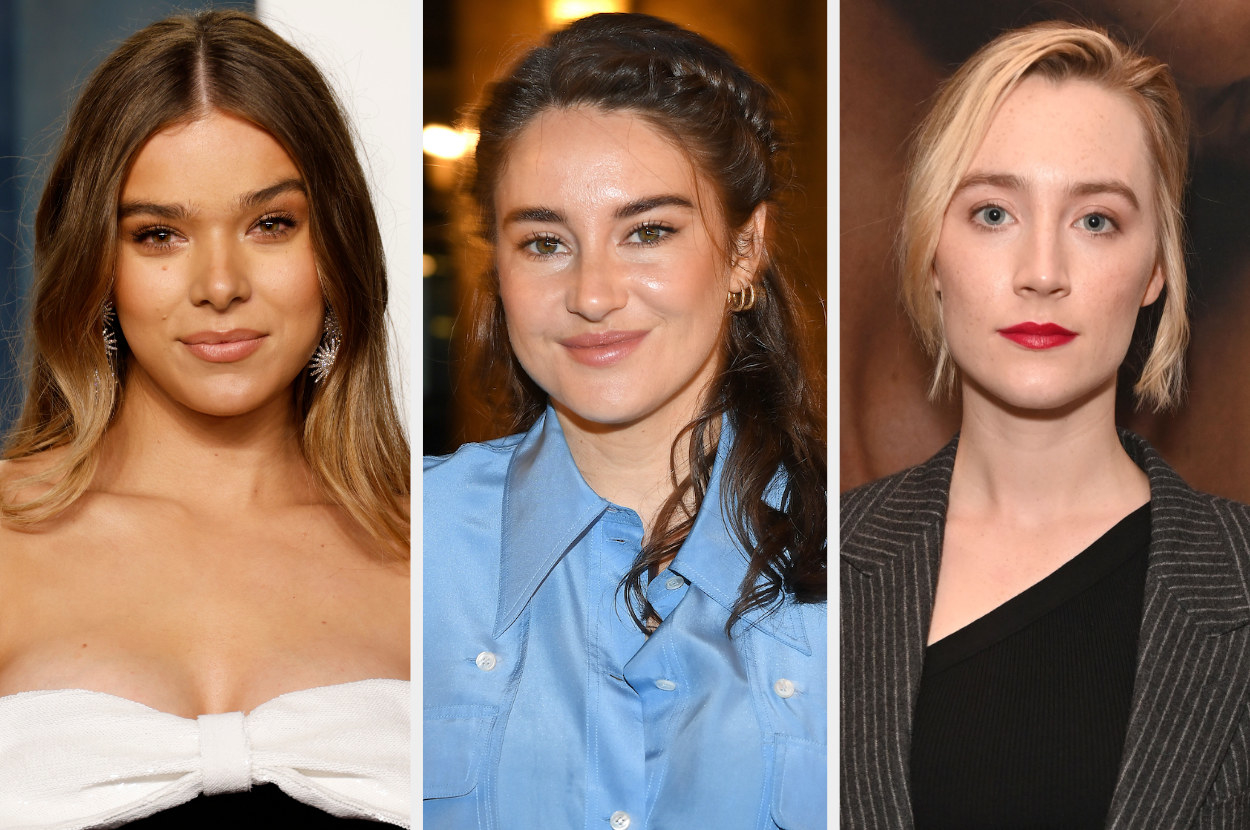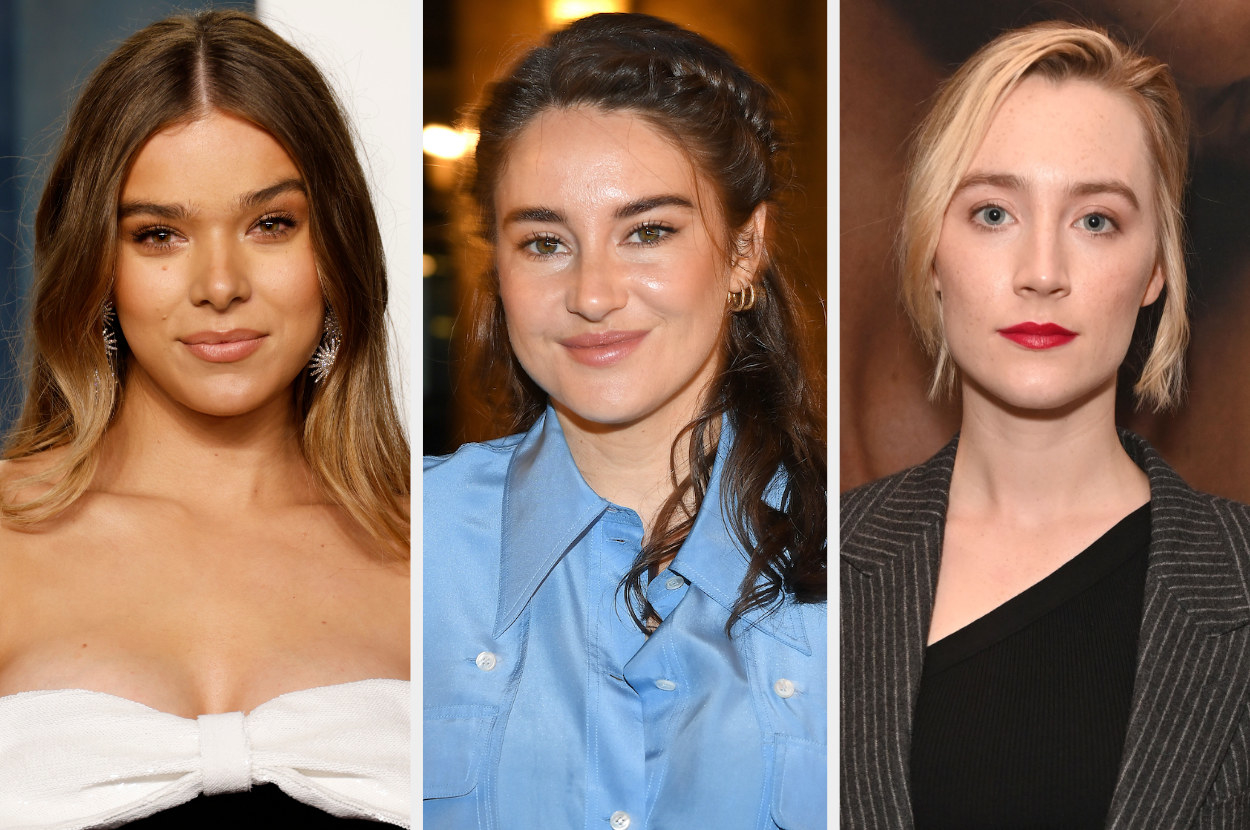 Getty
7.
Timothée Chalamet auditioned to play Peter Parker in the MCU, and he was so stressed the first time that he had to go in and do it again. In the end, Tom Holland got the role.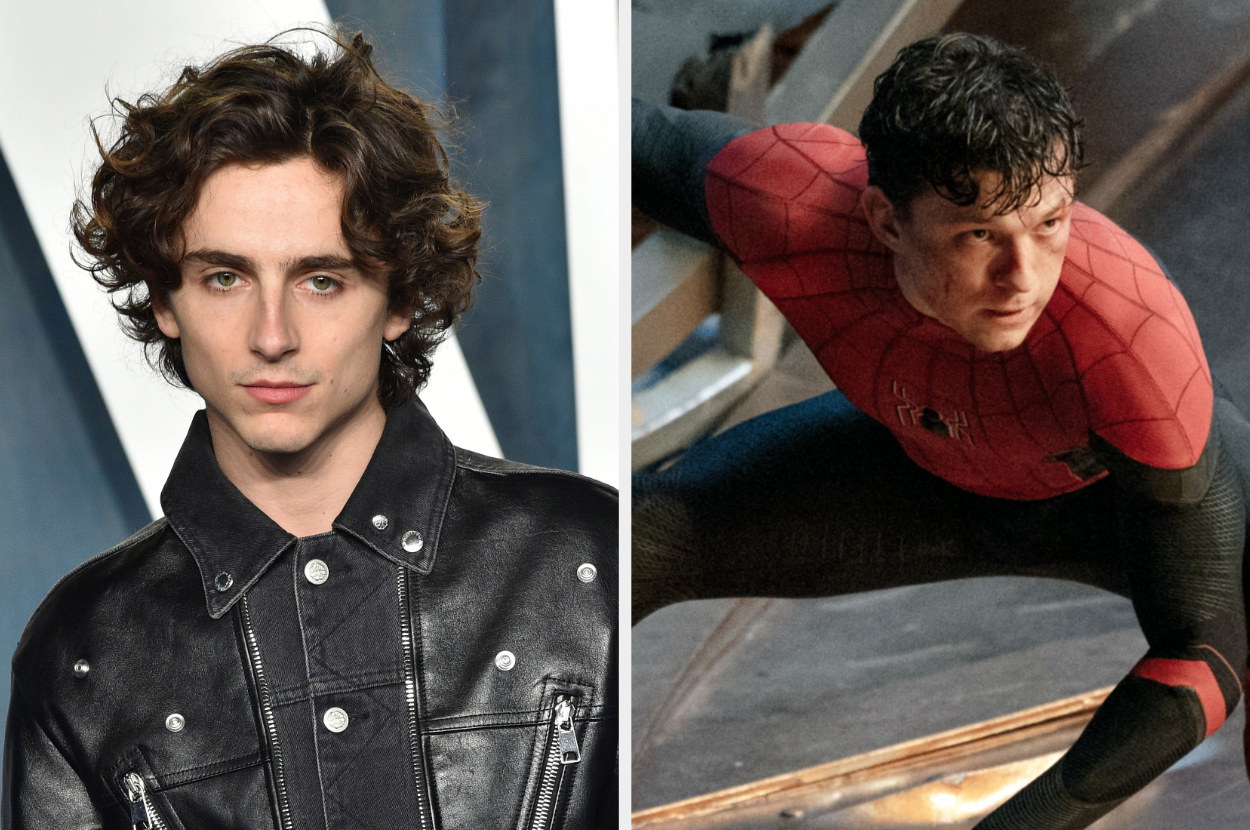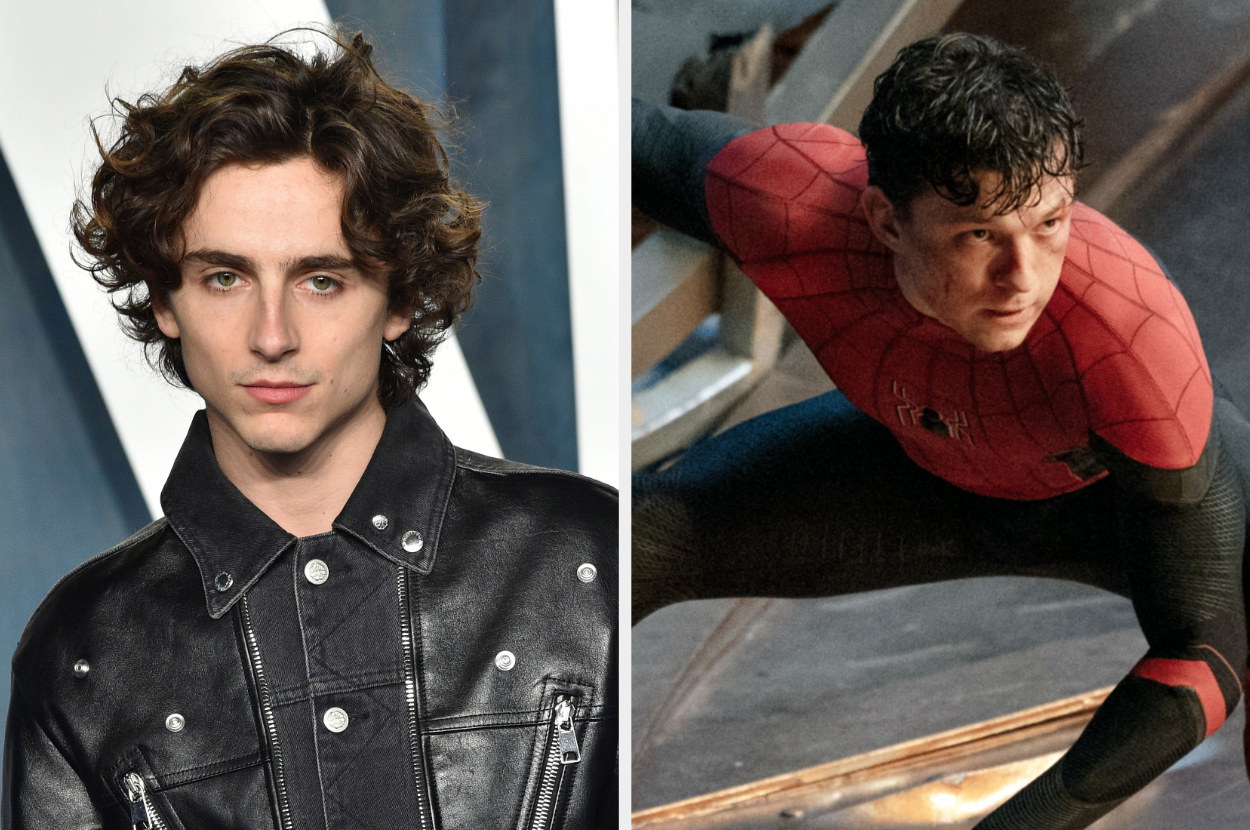 Getty / Sony / Everett
Timothée said, "I read twice and I left sweating in a total panic. I called my agent, Brian Swardstrom, and I said, 'Brian, I thought about this a lot and I have to go back and knock on that door and read again.'"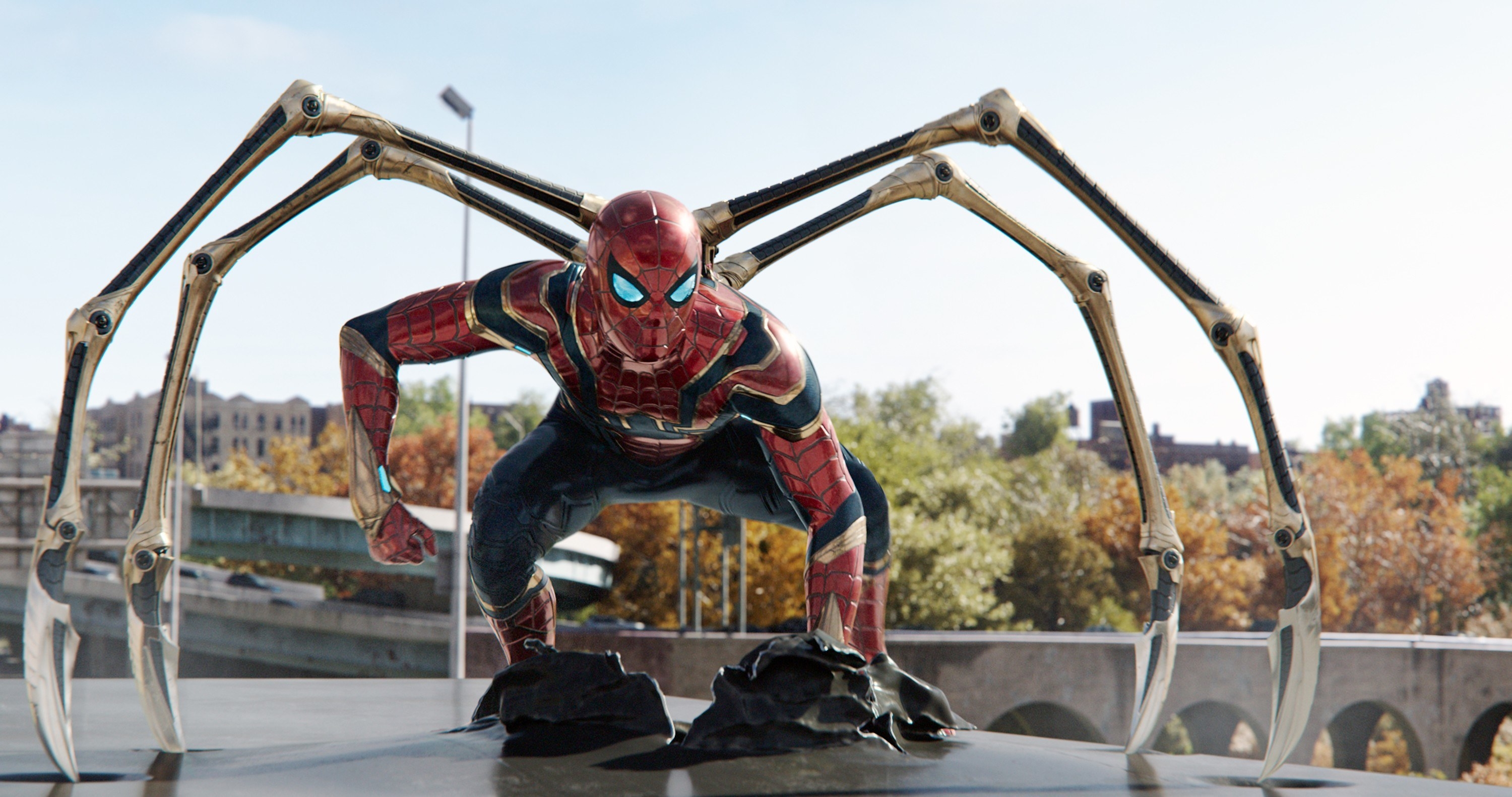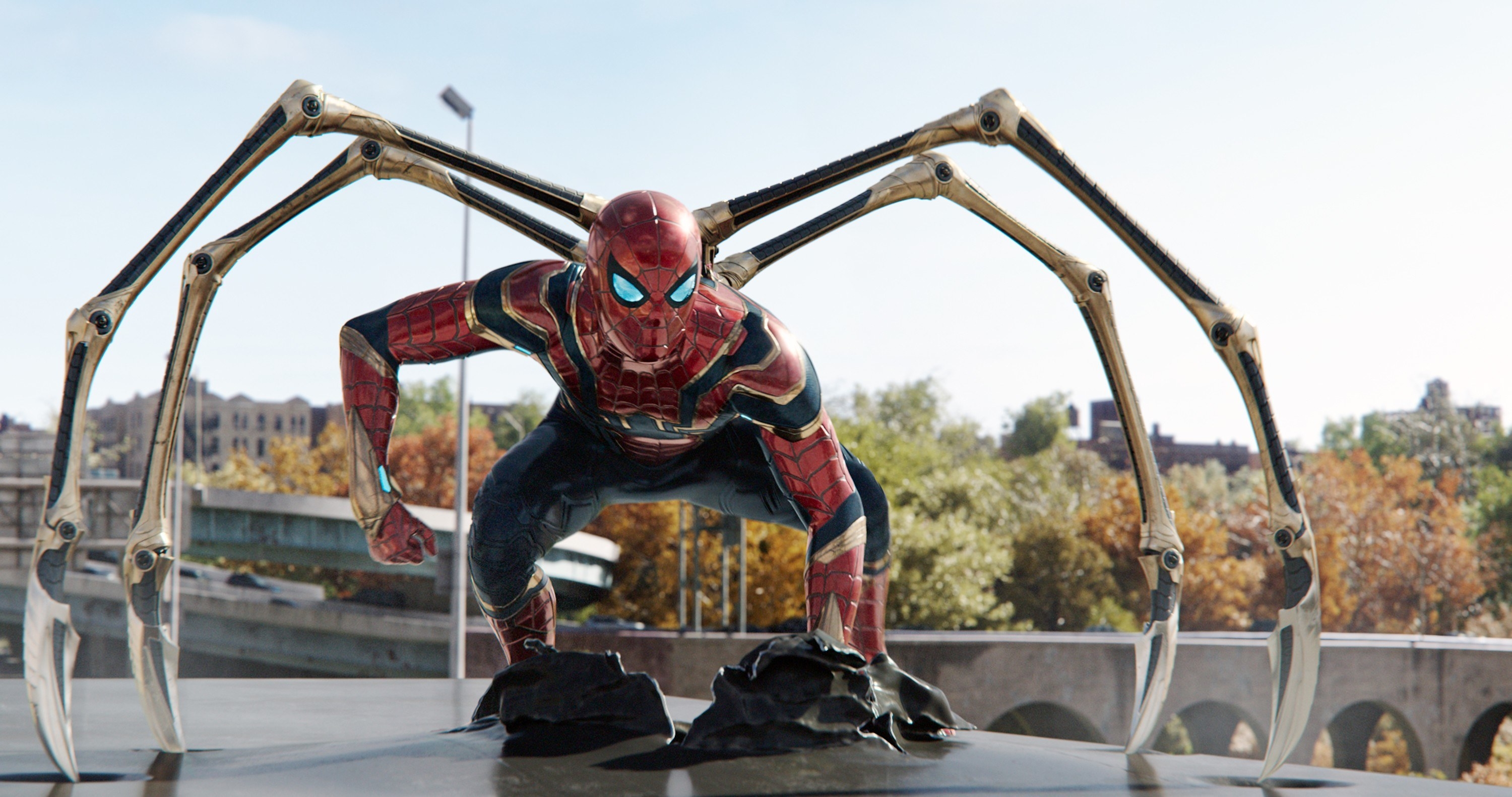 Sony / Everett
8.
Elle Fanning auditioned to play one of Phoebe's triplets on Friends but didn't end up getting the part, and she jokingly boycotted the show.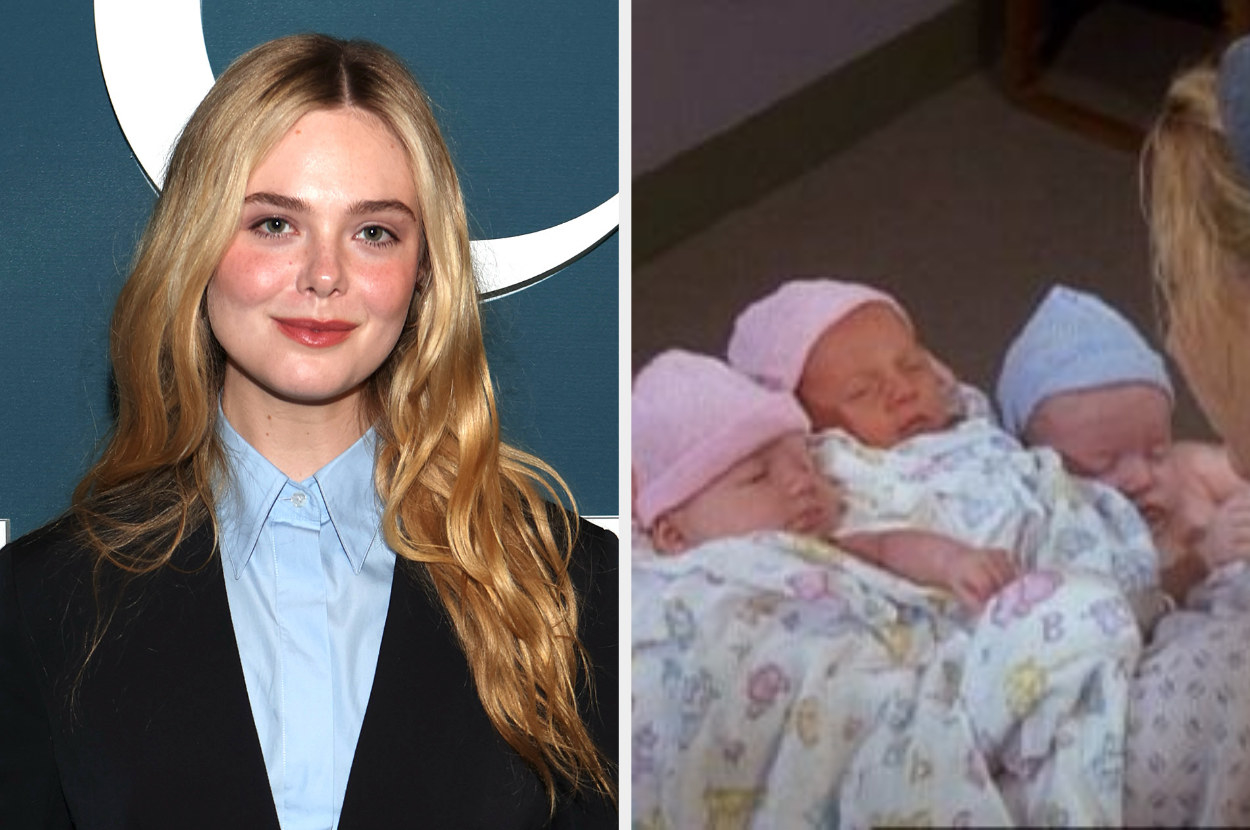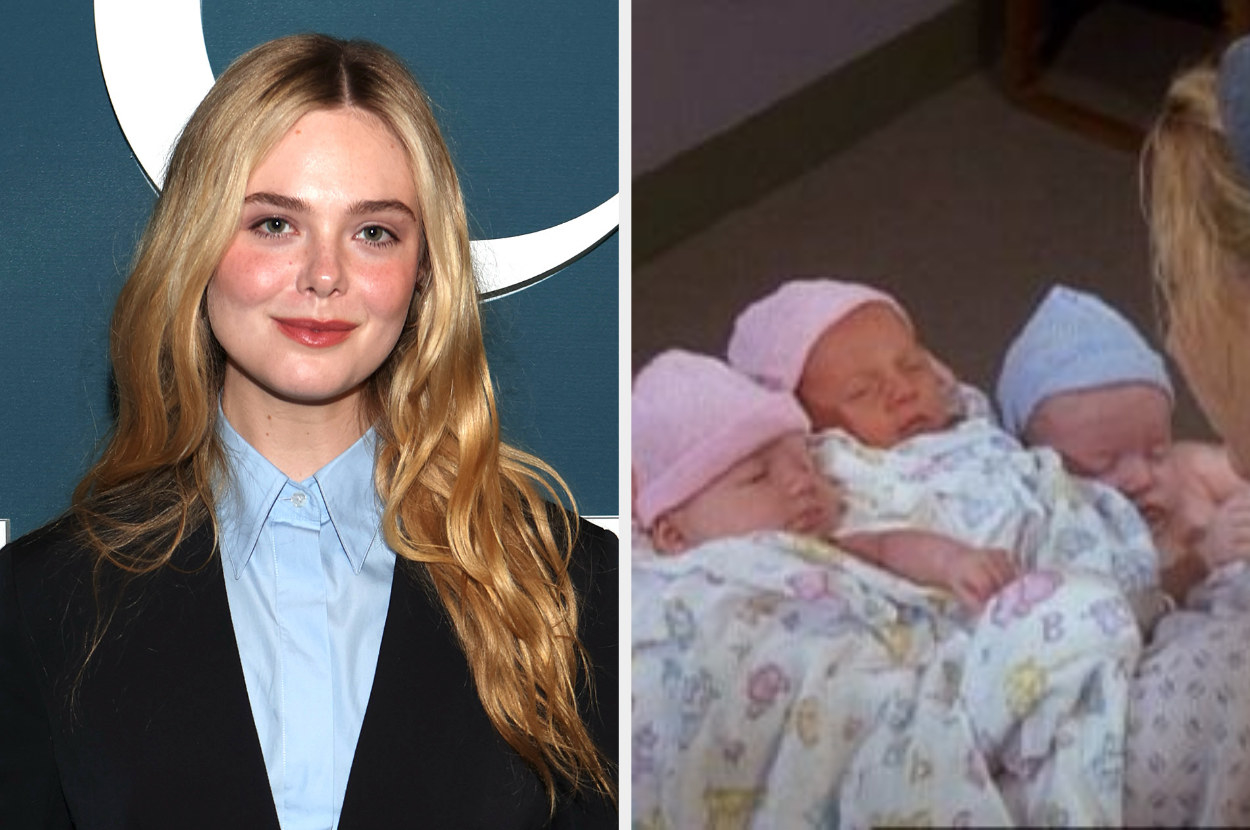 Getty / NBC
Years later, Elle's older sister, Dakota, ended up getting cast in the 10th season of Friends and said, "It was a really big deal in my house, but I refused to watch it."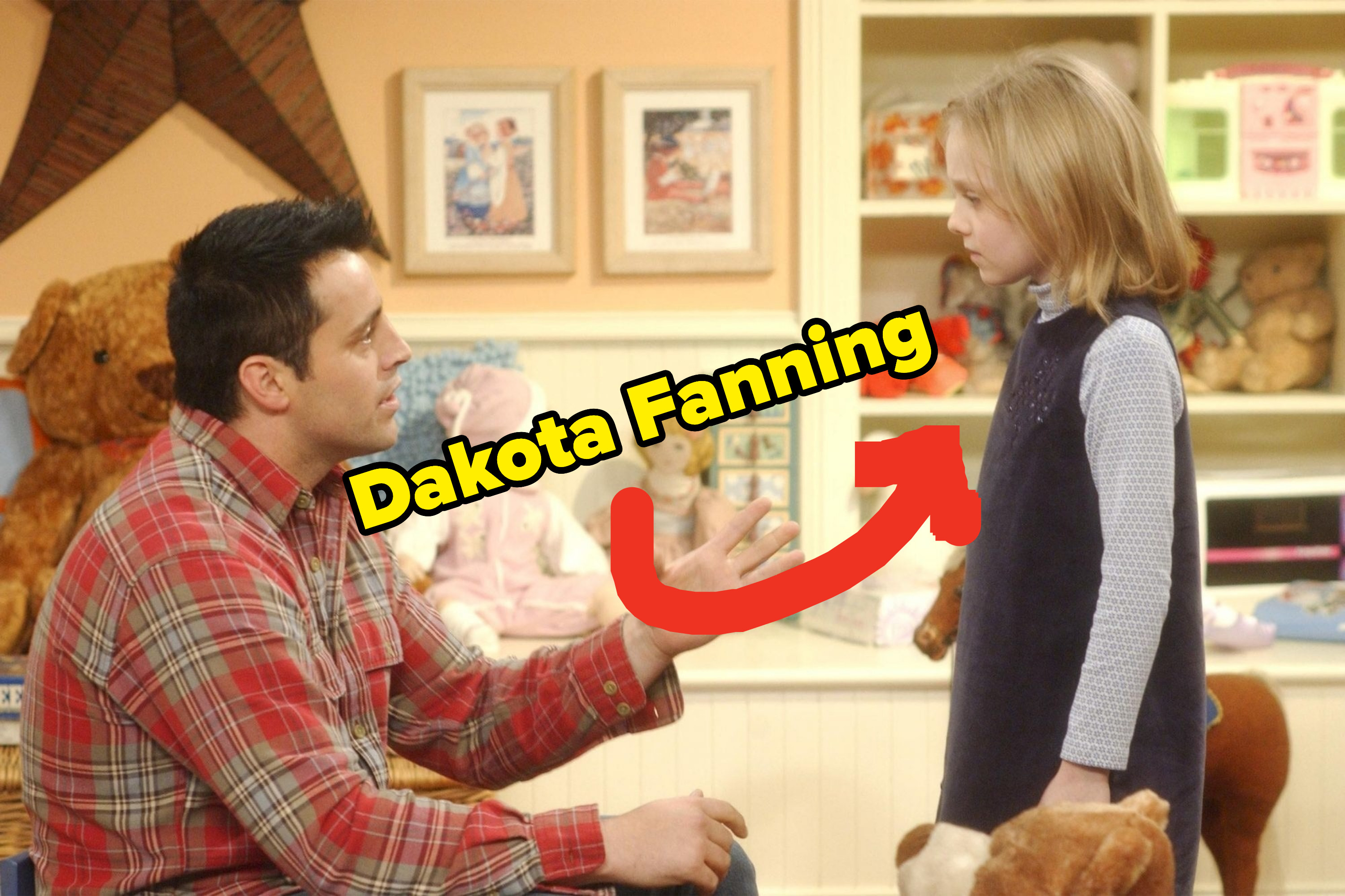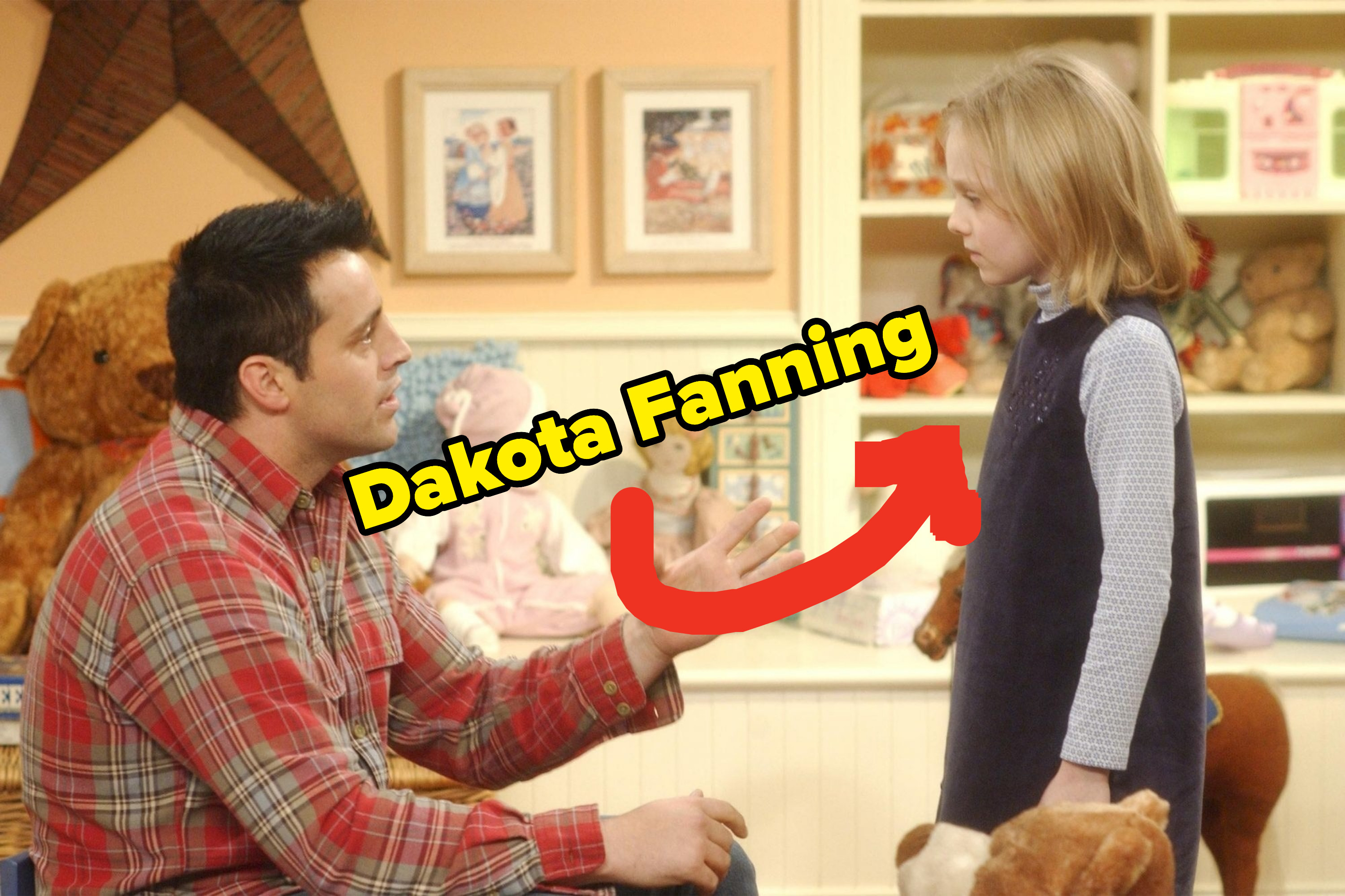 NBC / Everett
9.
Oliver Hudson was in the final running for Jack Pearson on This Is Us, but by the time he was scheduled to screen test with Mandy Moore, Oliver decided to skip the audition and go on an already planned fishing trip instead.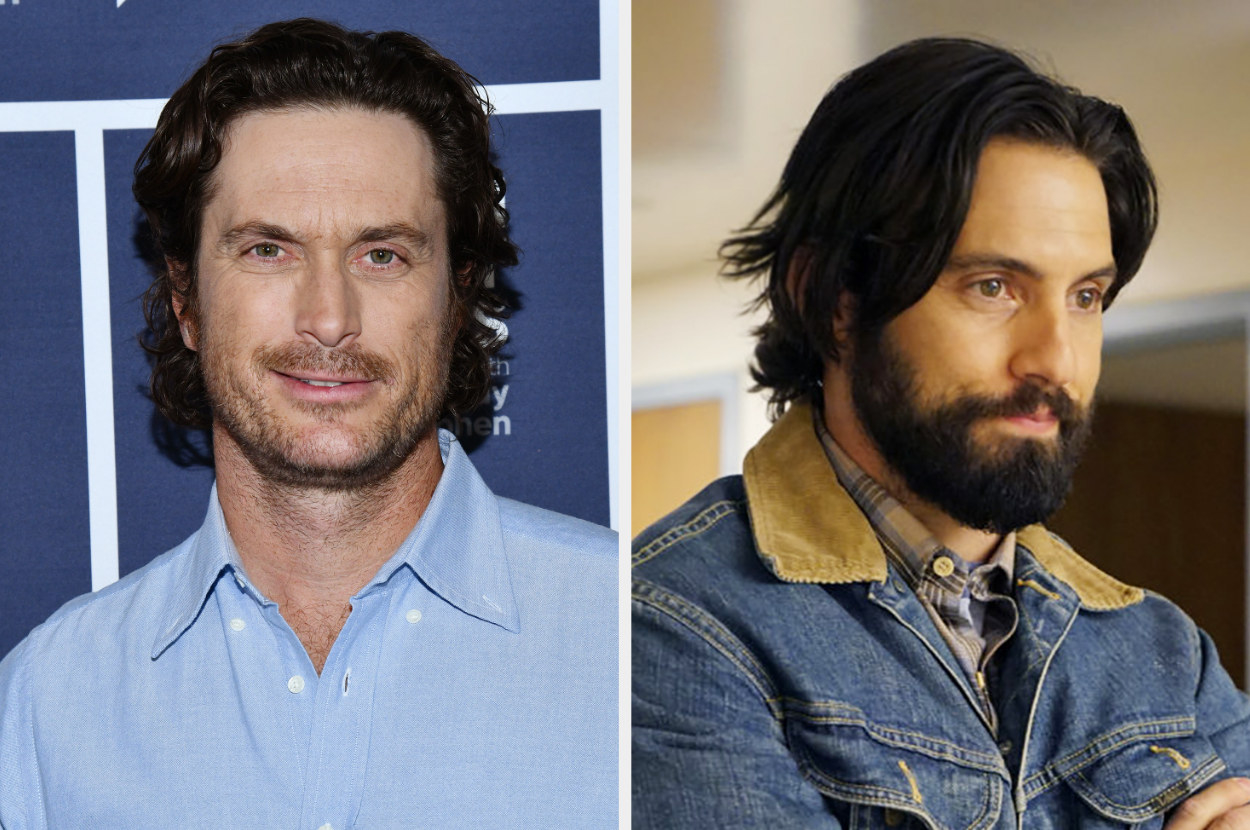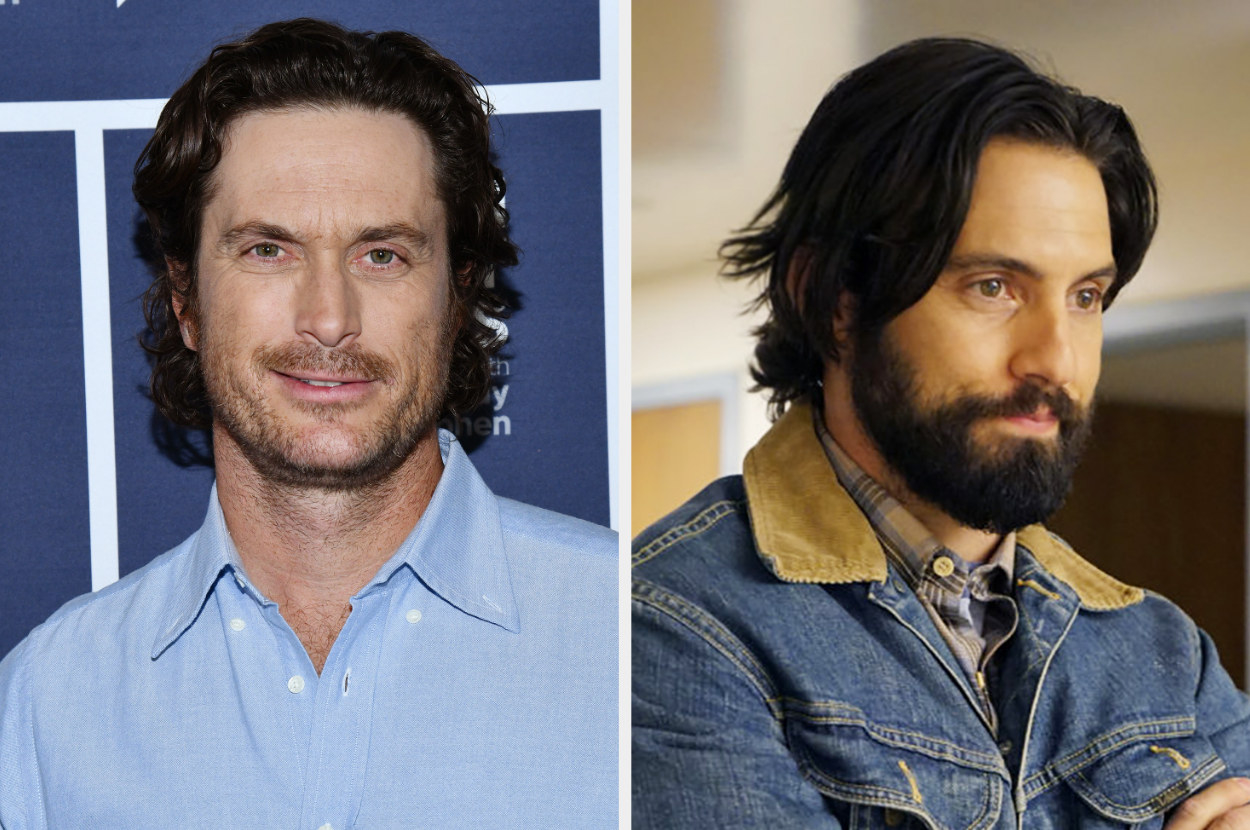 Getty / NBC / Everett
In the end, the role ended up going to Milo Ventimiglia, and he's been nominated for three Emmy Awards because of it.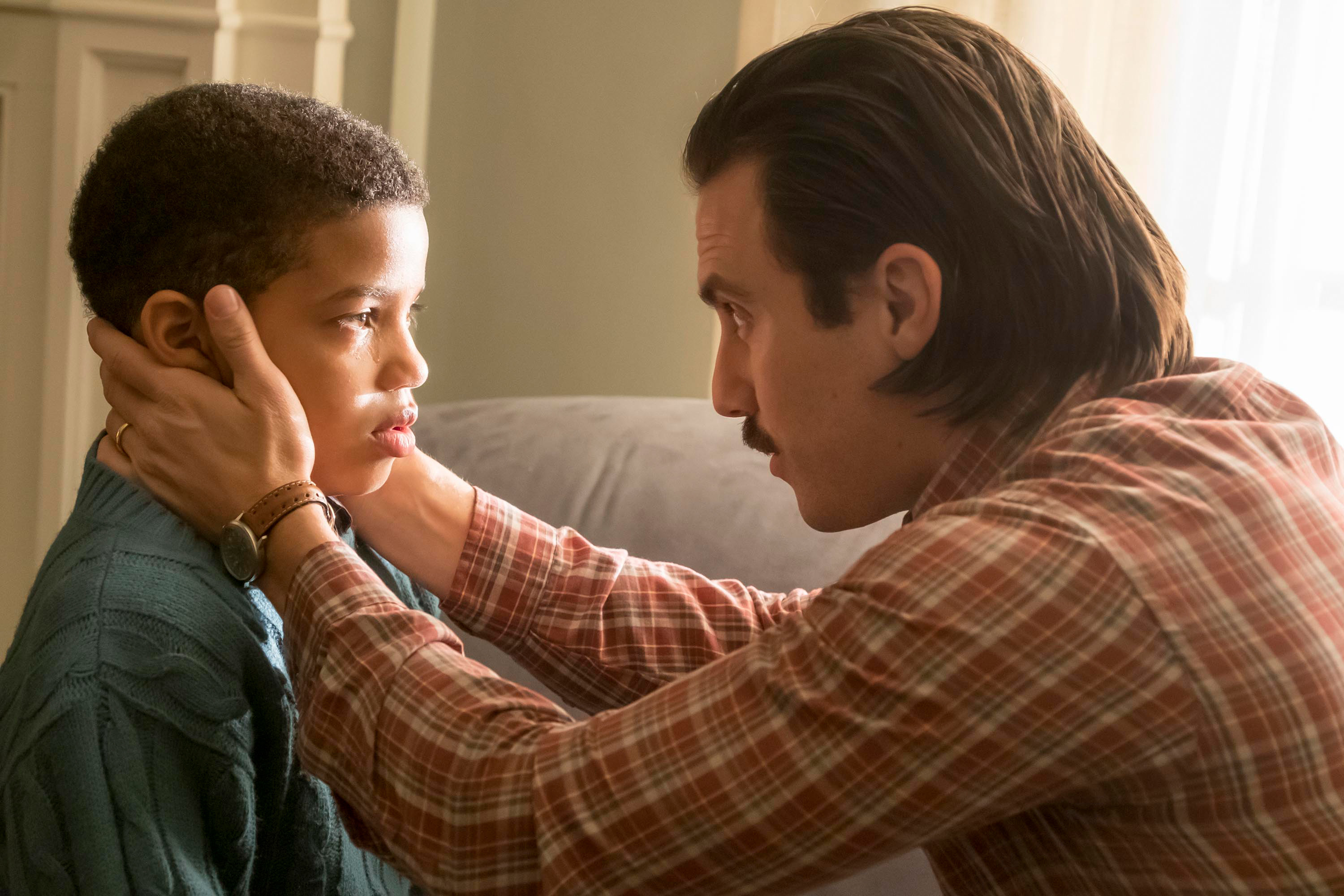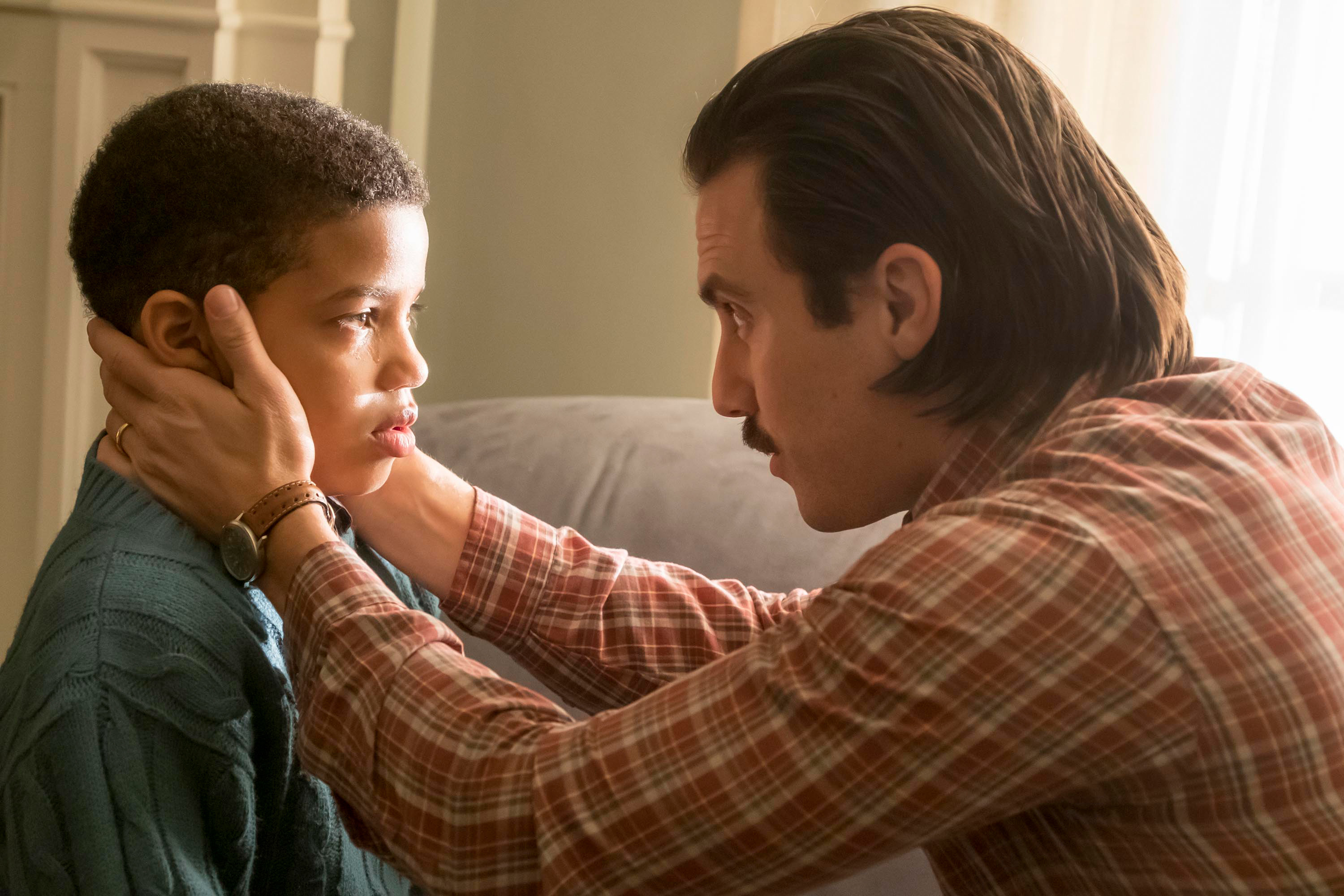 Nbc / Everett Collection
10.
Connie Britton was the network's first choice to play Olivia Pope on Scandal, but creator Shonda Rhimes insisted Olivia should be played by a Black woman instead, and Kerry Washington got the part.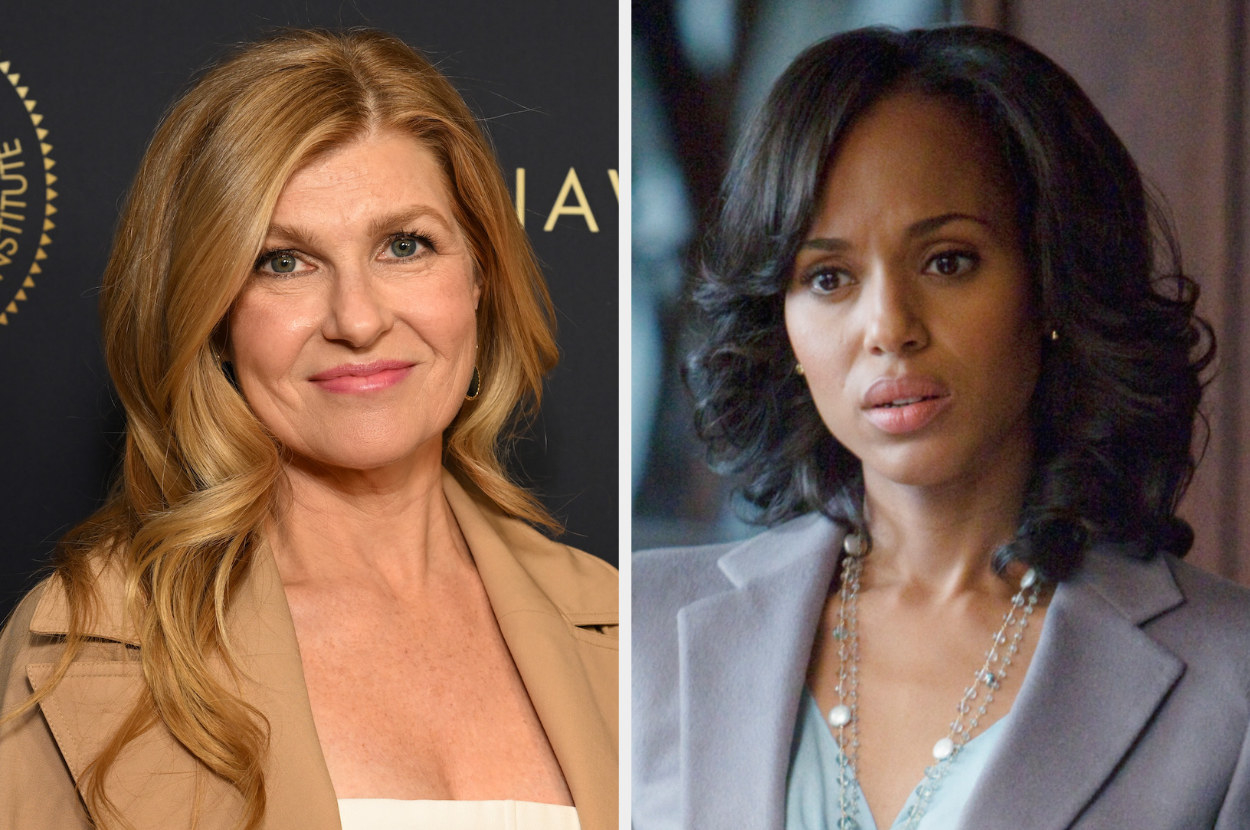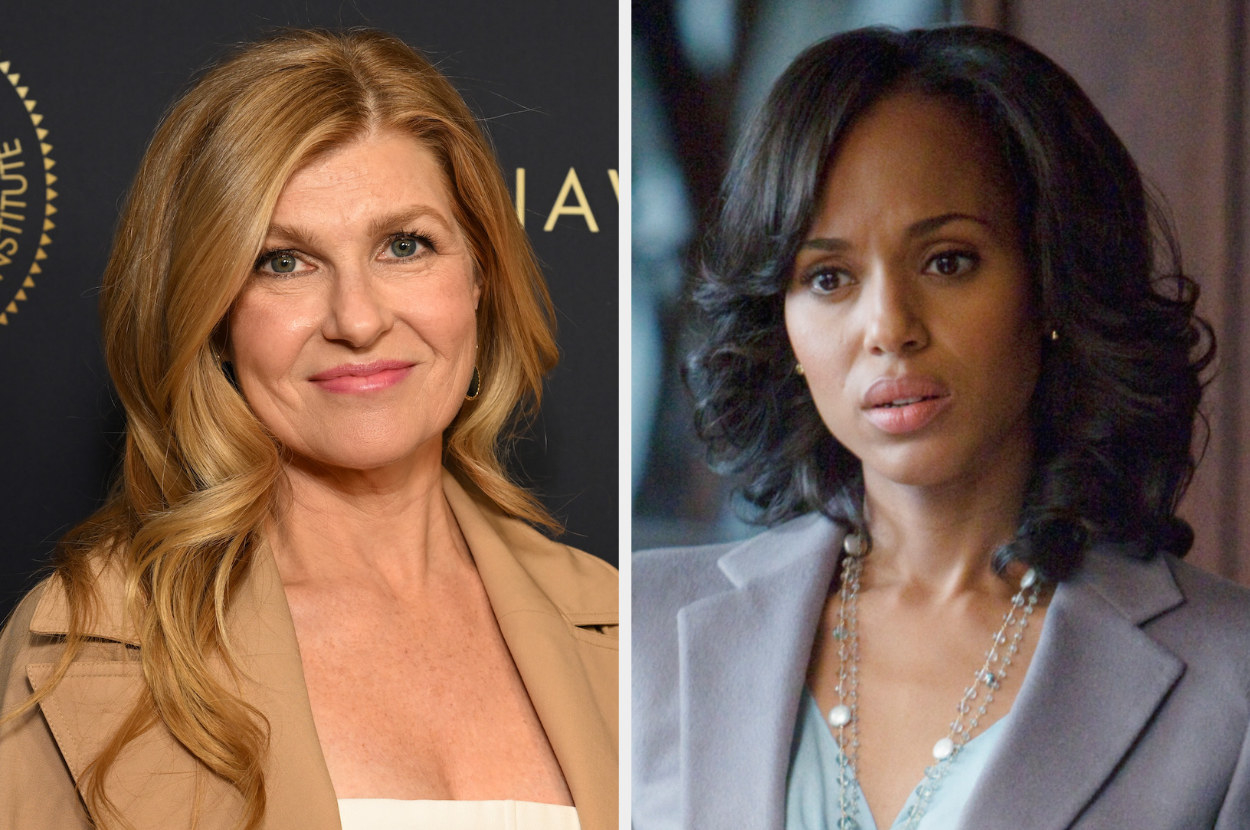 Getty / ABC / Everett
Taraji P. Henson was also in the running to play Olivia Pope and shared, "When I went in to read for Shonda Rhimes, in my mind I was like, 'This is Kerry Washington. Why am I even in here?'"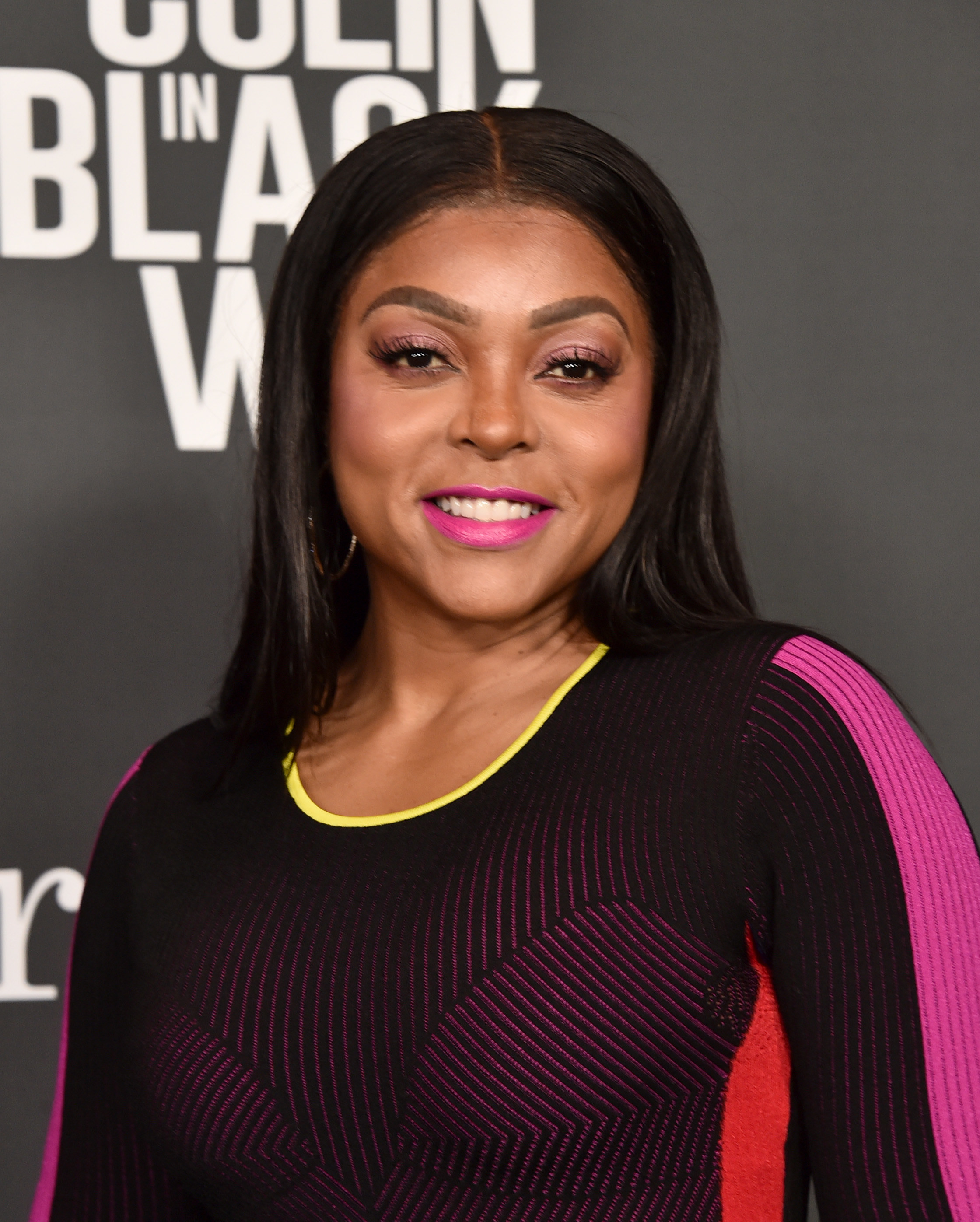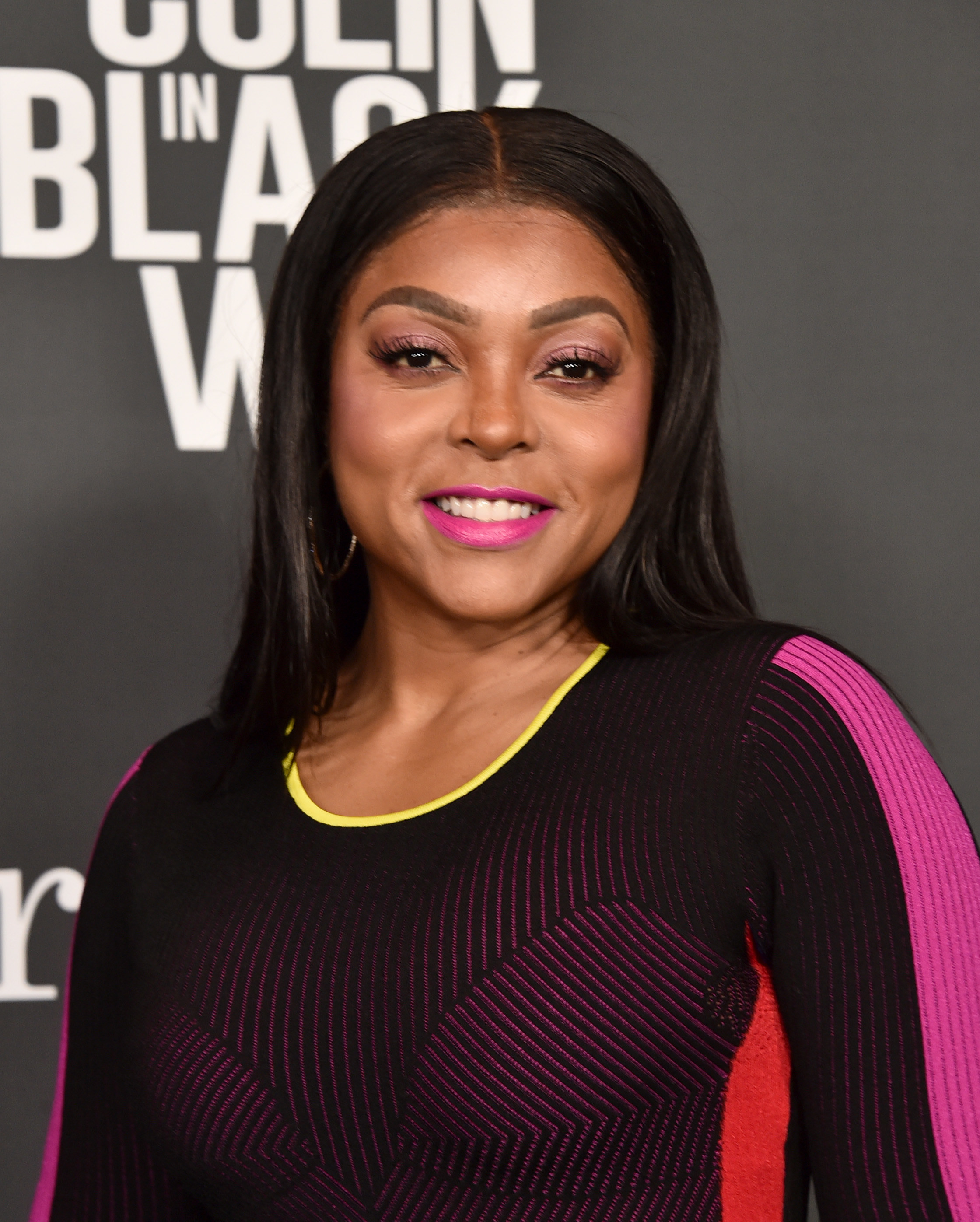 Alberto E. Rodriguez / FilmMagic / Getty
11.
Iwan Rheon originally auditioned for Jon Snow on Game of Thrones, but the role went to Kit Harington instead.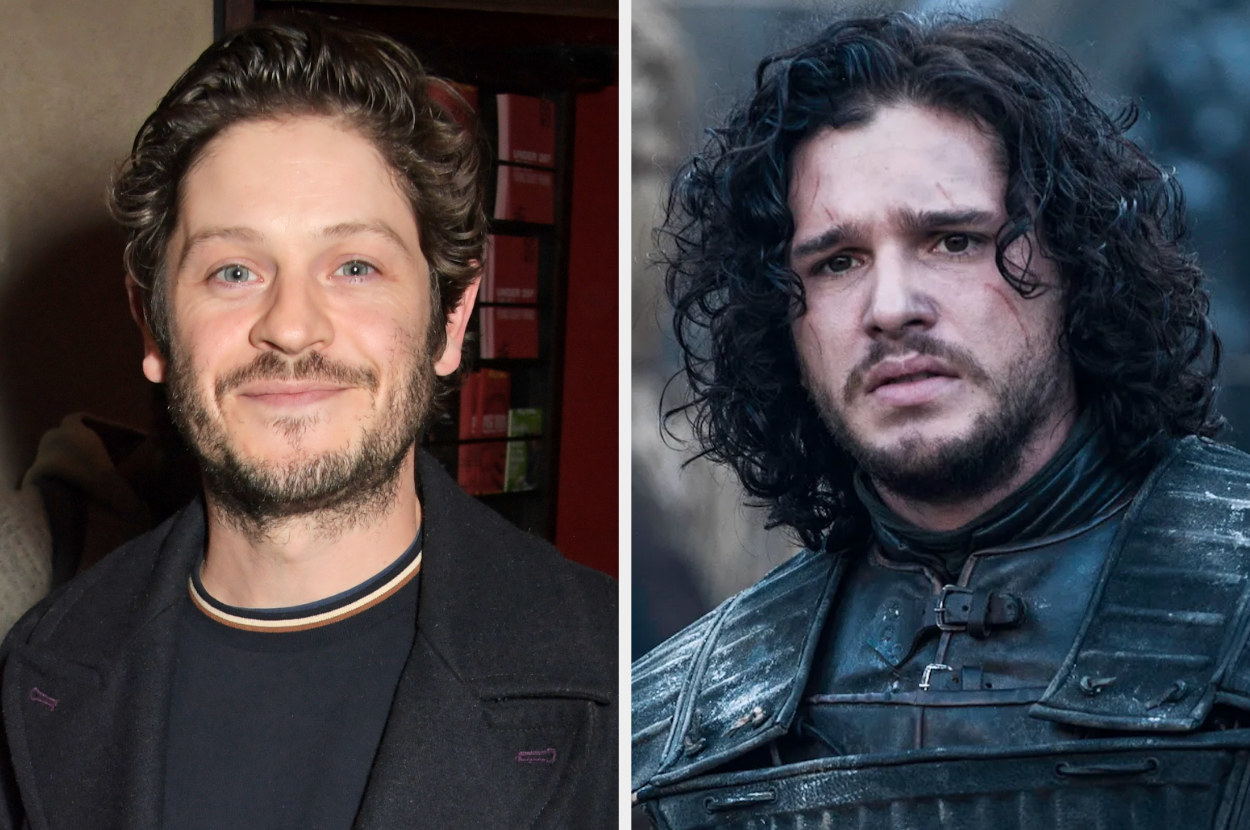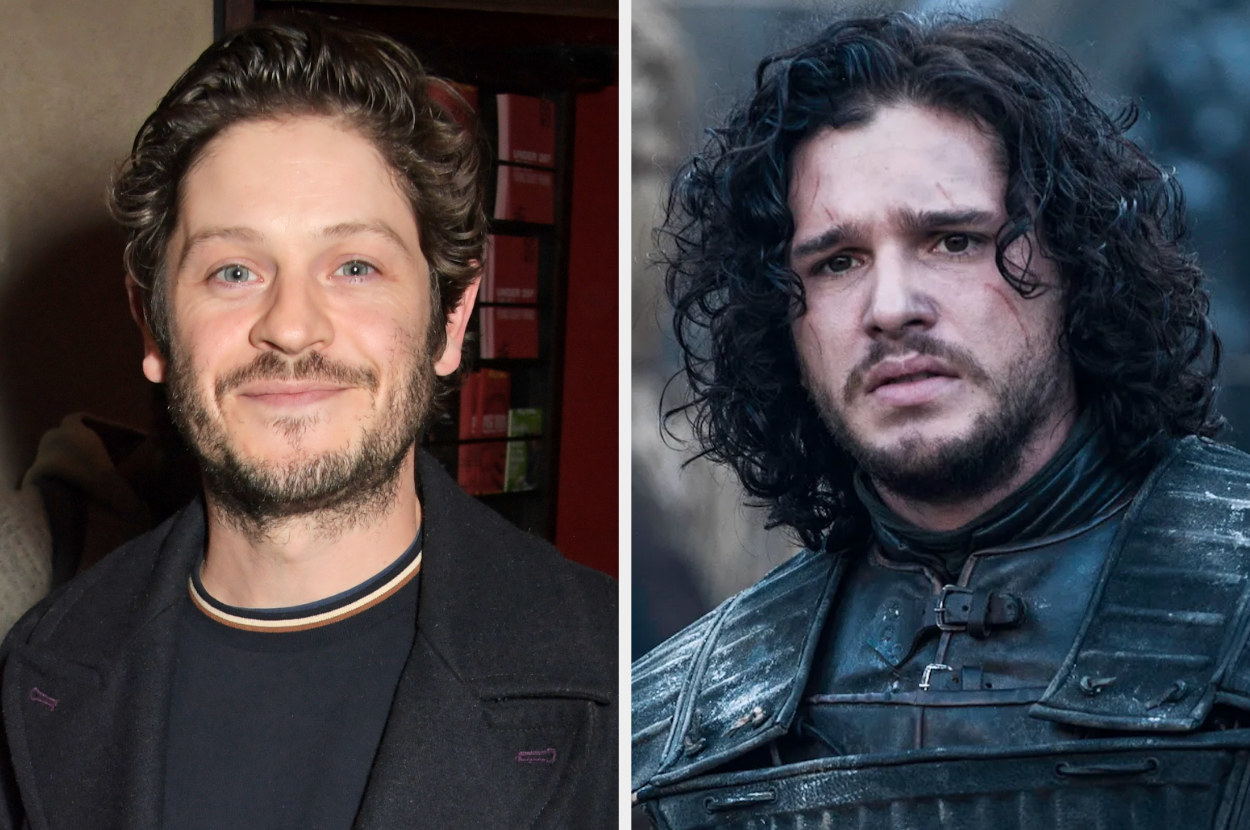 Getty / HBO
However, the producers loved him so much that they called him back to play Ramsay Bolton for seasons 3–6.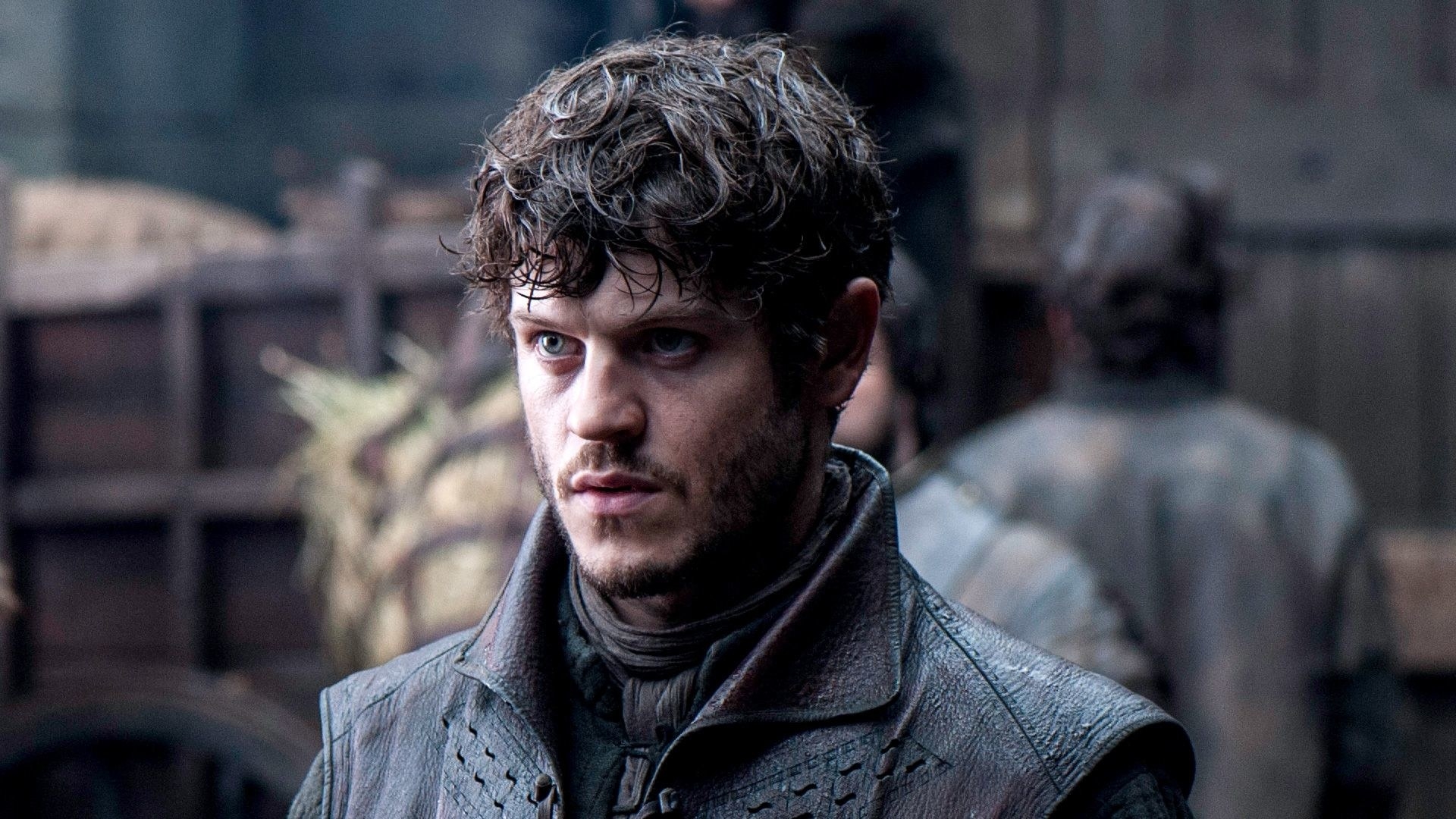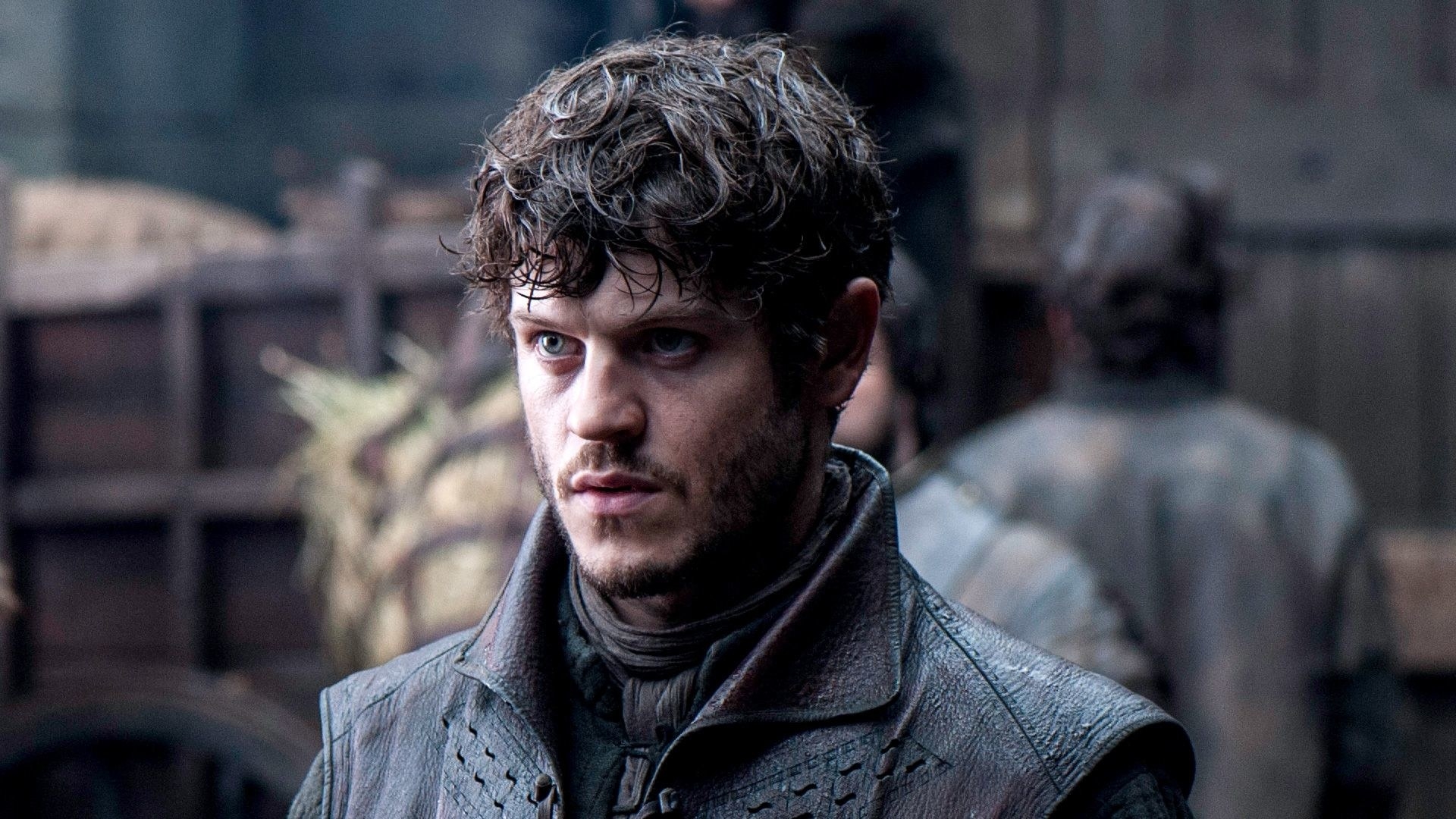 HBO
12.
Rumer Willis was originally pitched to play Serena Van Der Woodsen on Gossip Girl, but at the time, the casting director wanted to go with a lesser-known actor and cast Blake Lively instead.

Getty / The CW / Everett
Casting director David Rapaport said, "I think the network initially pitched us Ashley Olsen and Rumer Willis for Blair and Serena — I love Rumer, she's grown into quite an amazing actress and person, but that, to me, was based on protecting the investment of a television show where creatively, these lesser-known girls really captured the essence of the show and carried it for six years."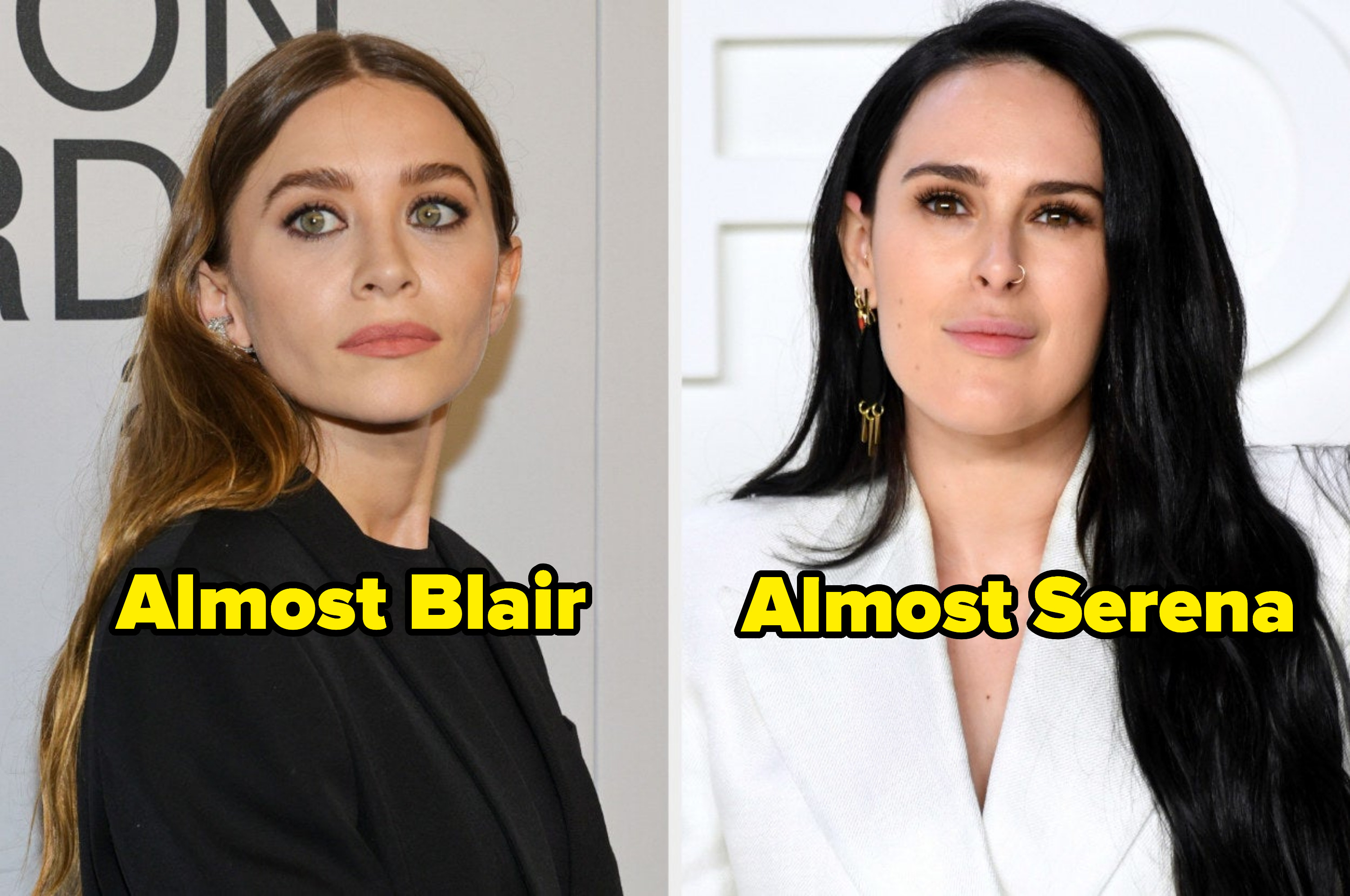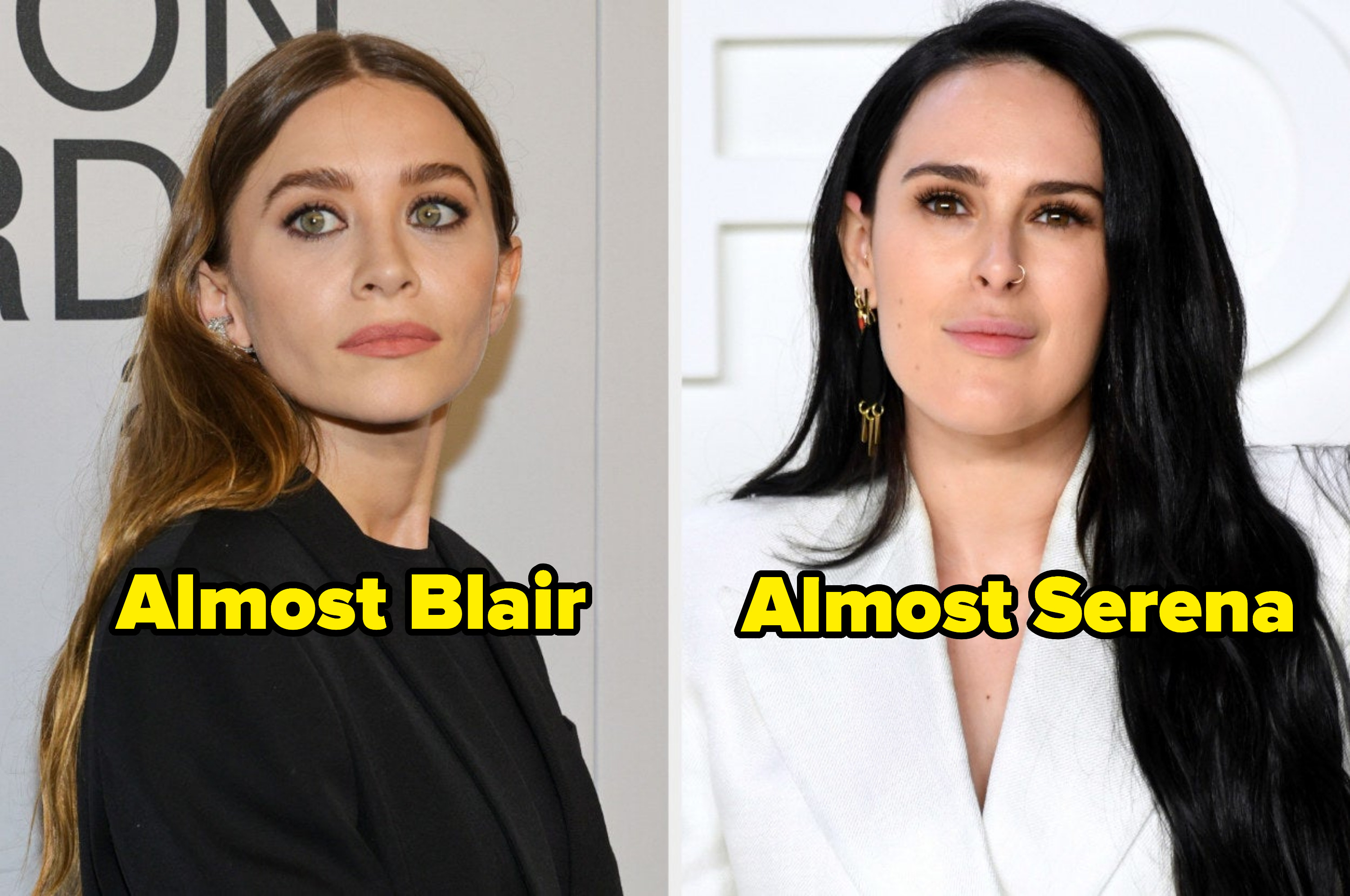 Getty
13.
Rob Lowe was offered the role of Derek Shepherd on Grey's Anatomy but turned it down to star on CBS's Dr. Vegas. Patrick Dempsey went on to play the role for 12 seasons.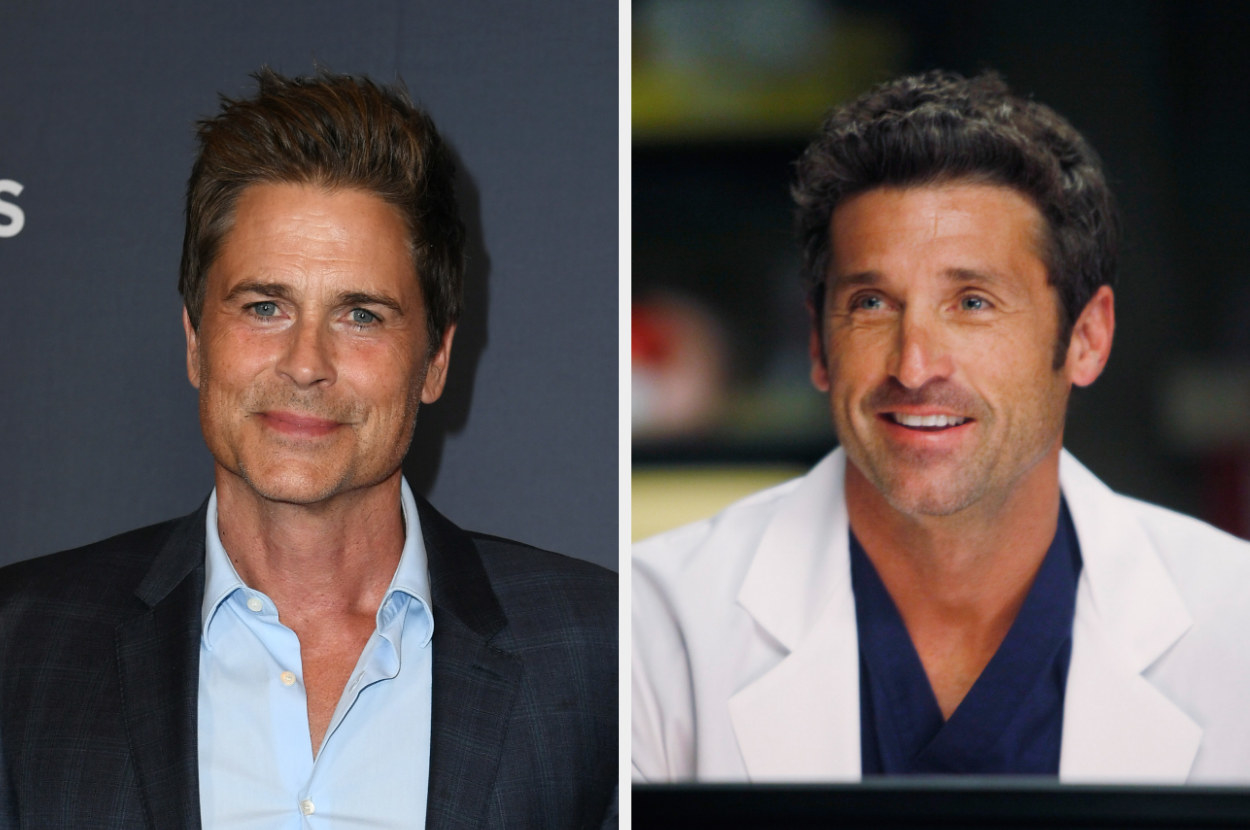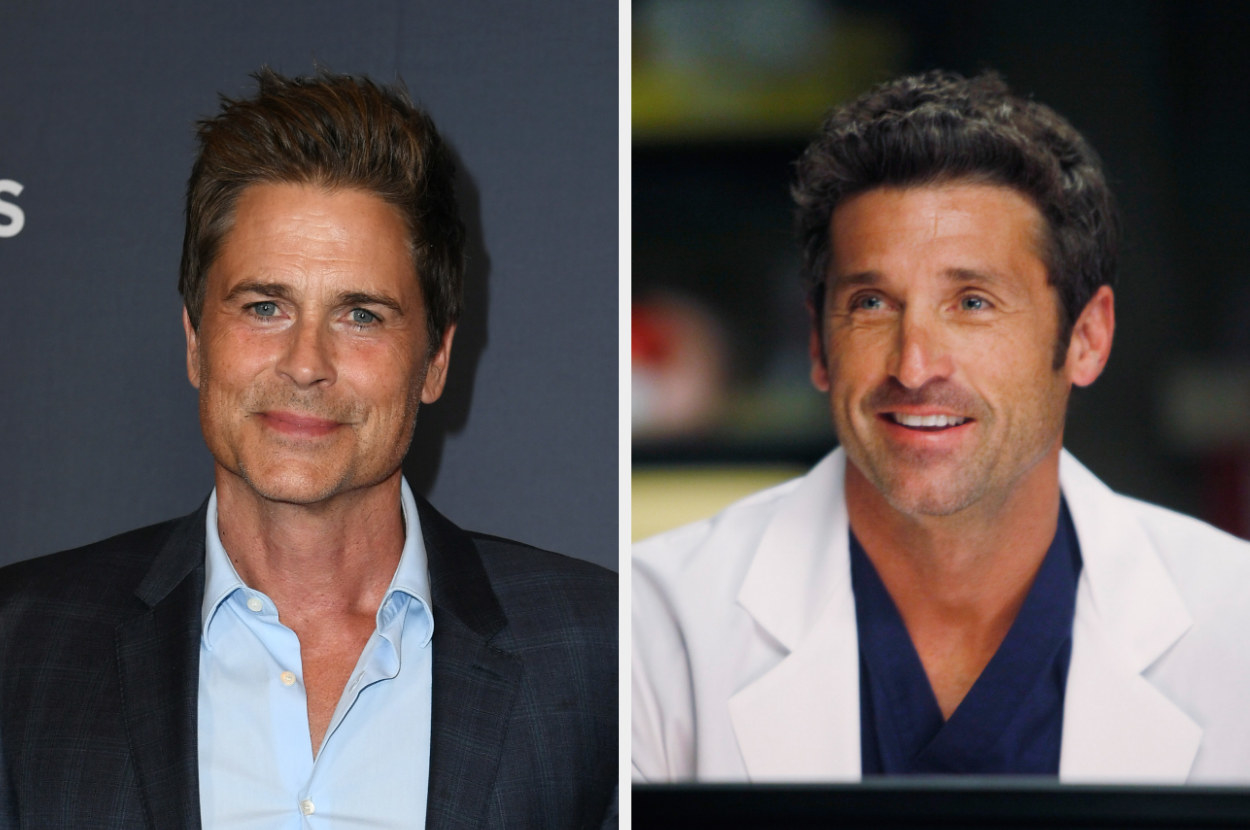 Getty / ABC / Everett
In his book, he said, "Year after year after year, all of ABC's new dramas flopped. CBS was on a hot streak that continues to this day. Although Grey's was a much better script, I chose Dr. Vegas. The odds were just too stacked." Ironically, Dr. Vegas only lasted one season, and Grey's Anatomy is currently on its 18th season.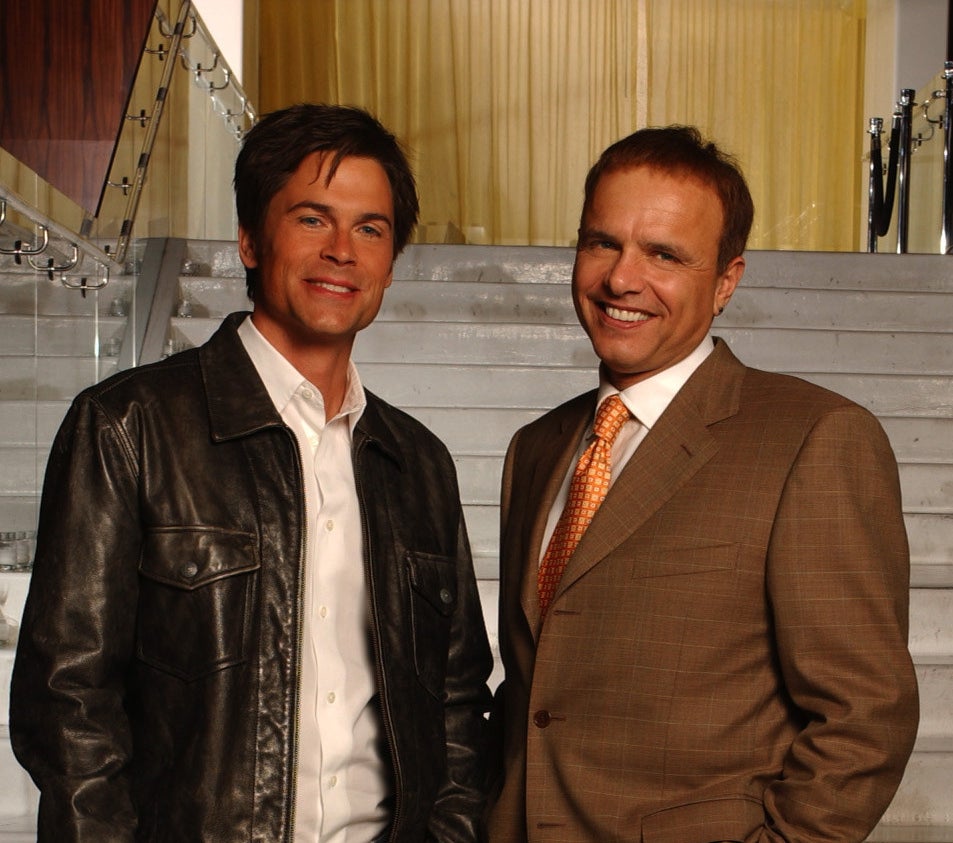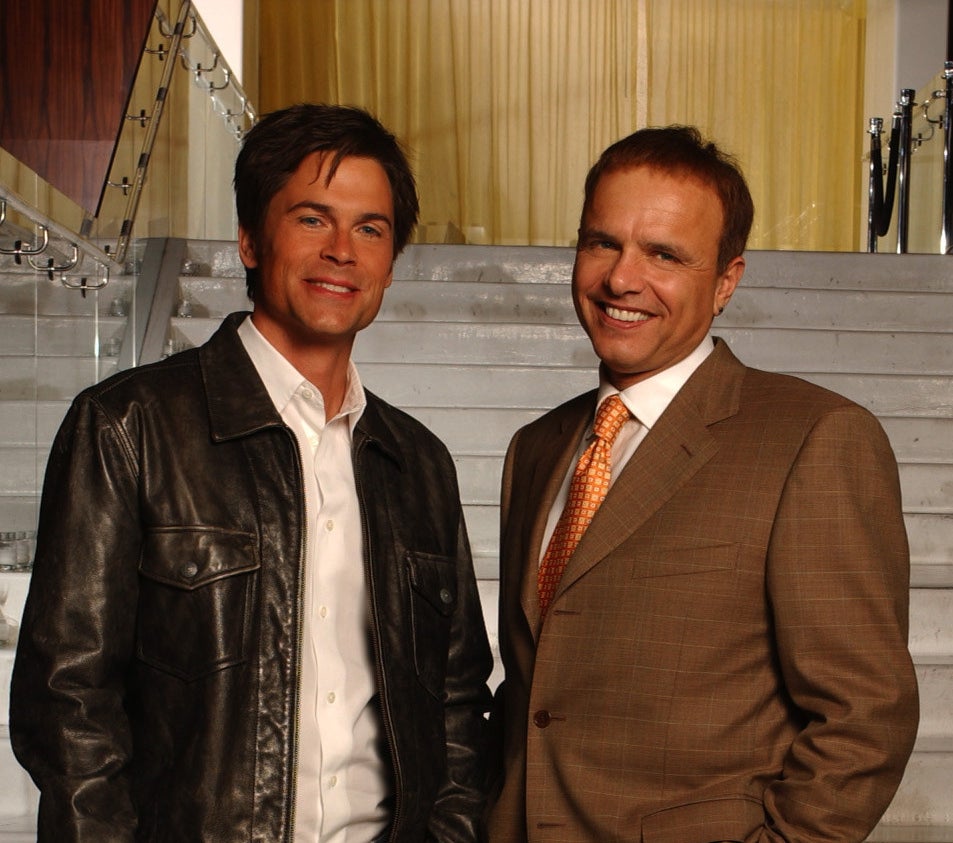 Cbs Photo Archive / CBS via Getty Images
14.
Joshua Bassett was one of the final two choices for Harvey Kinkle in Chilling Adventures of Sabrina, but the role ended up going to Ross Lynch.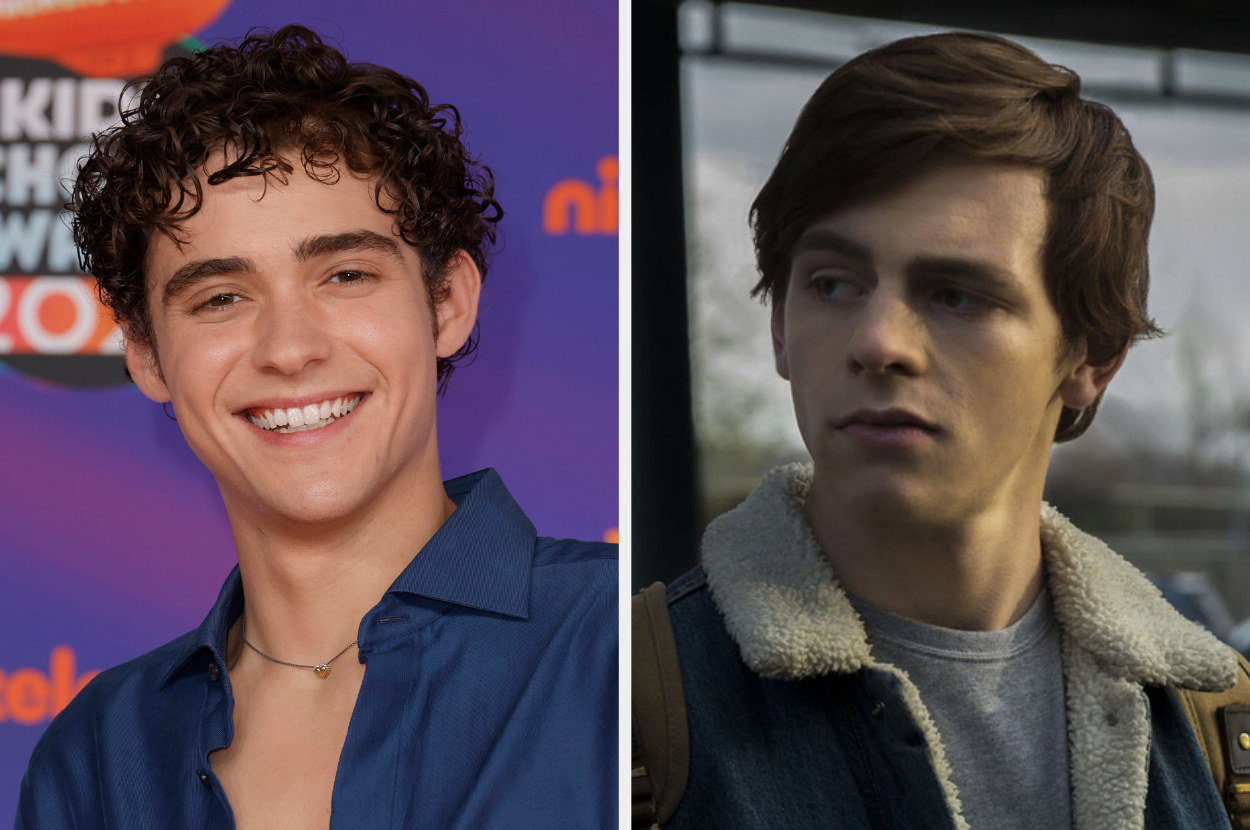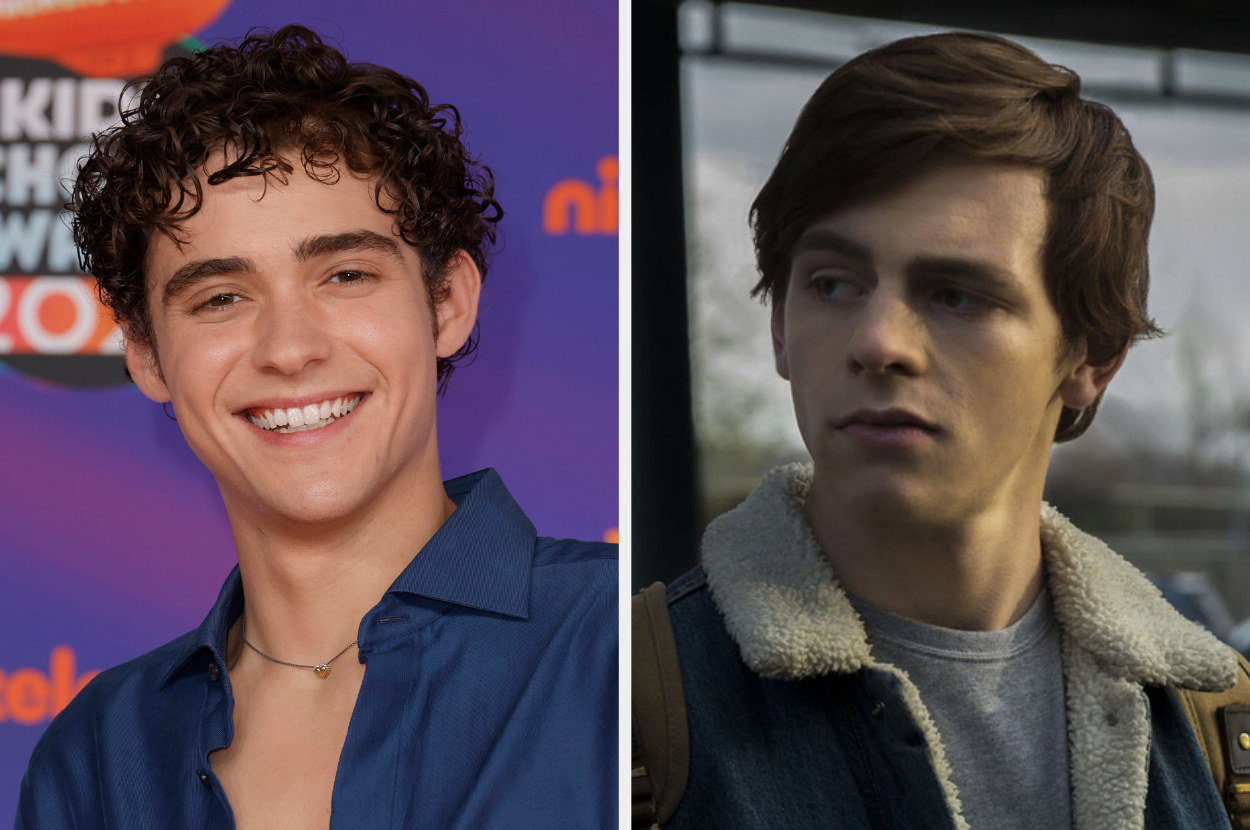 Getty / Netflix
He said, "It was down to me and Ross Lynch. He got it, and I'm super happy for him. But I was definitely really hoping for that one. I got really close and really excited about it, and it just didn't work out."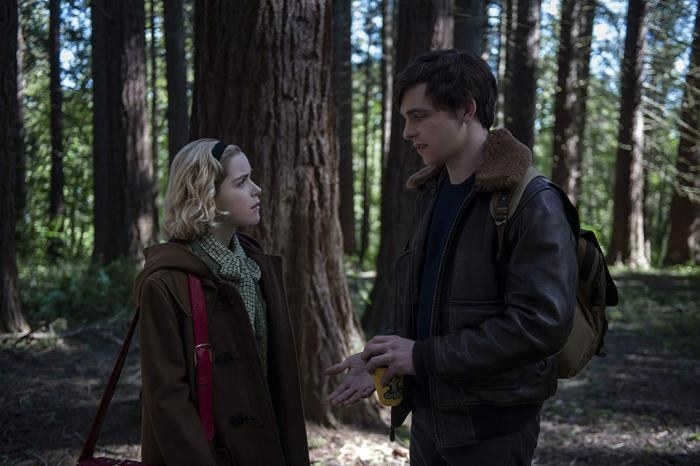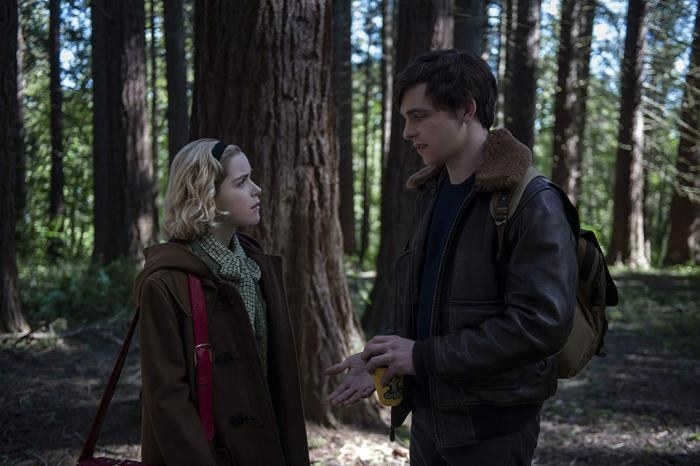 Netflix
15.
Jessica Chastain was up for Maya Hansen in Iron Man 3 and Dr. Christine Palmer in Doctor Strange but ended up turning down both roles.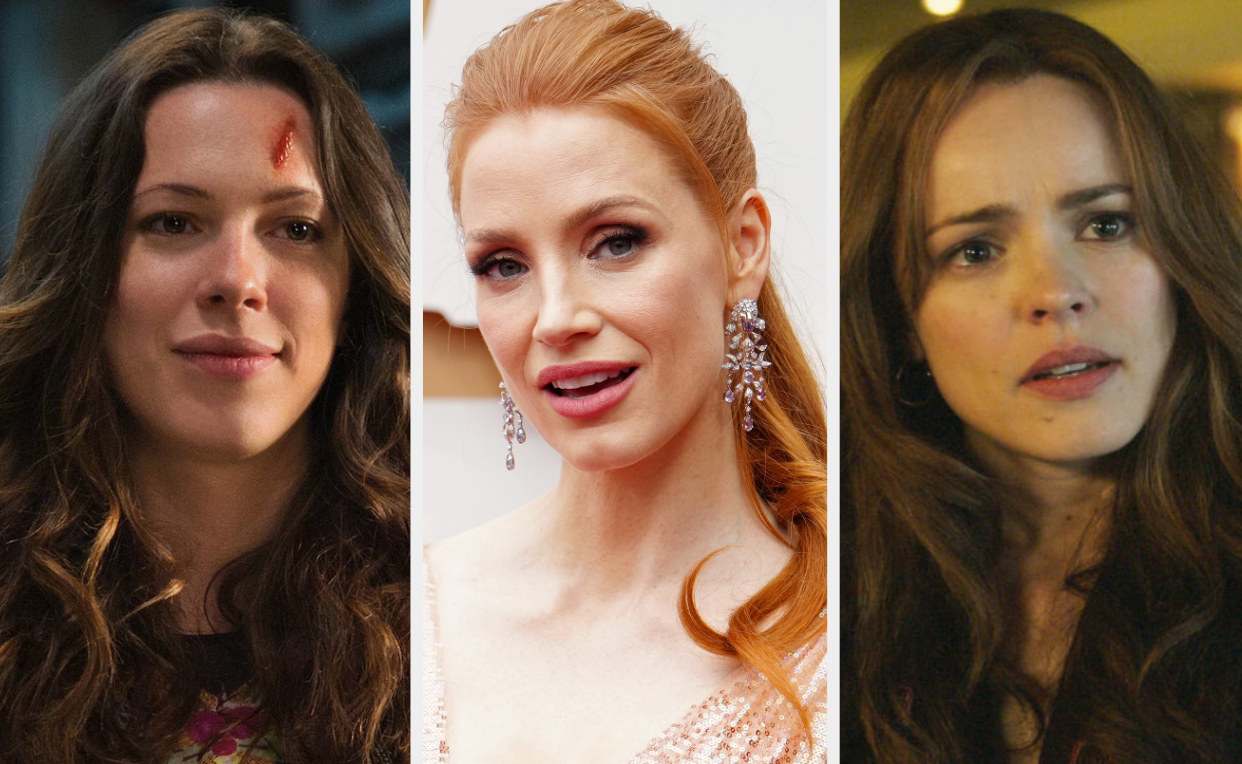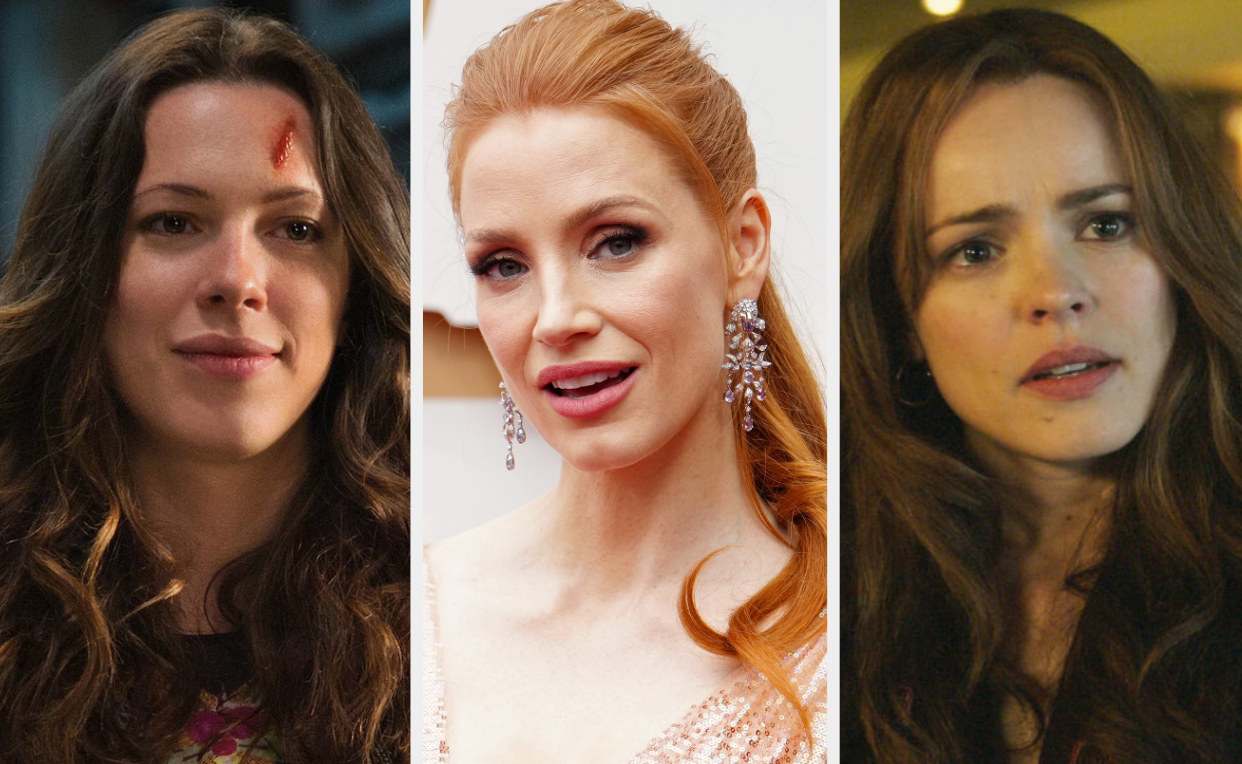 Getty / Marvel
She decided if she was going to be in a Marvel movie she wanted to be cast as a hero.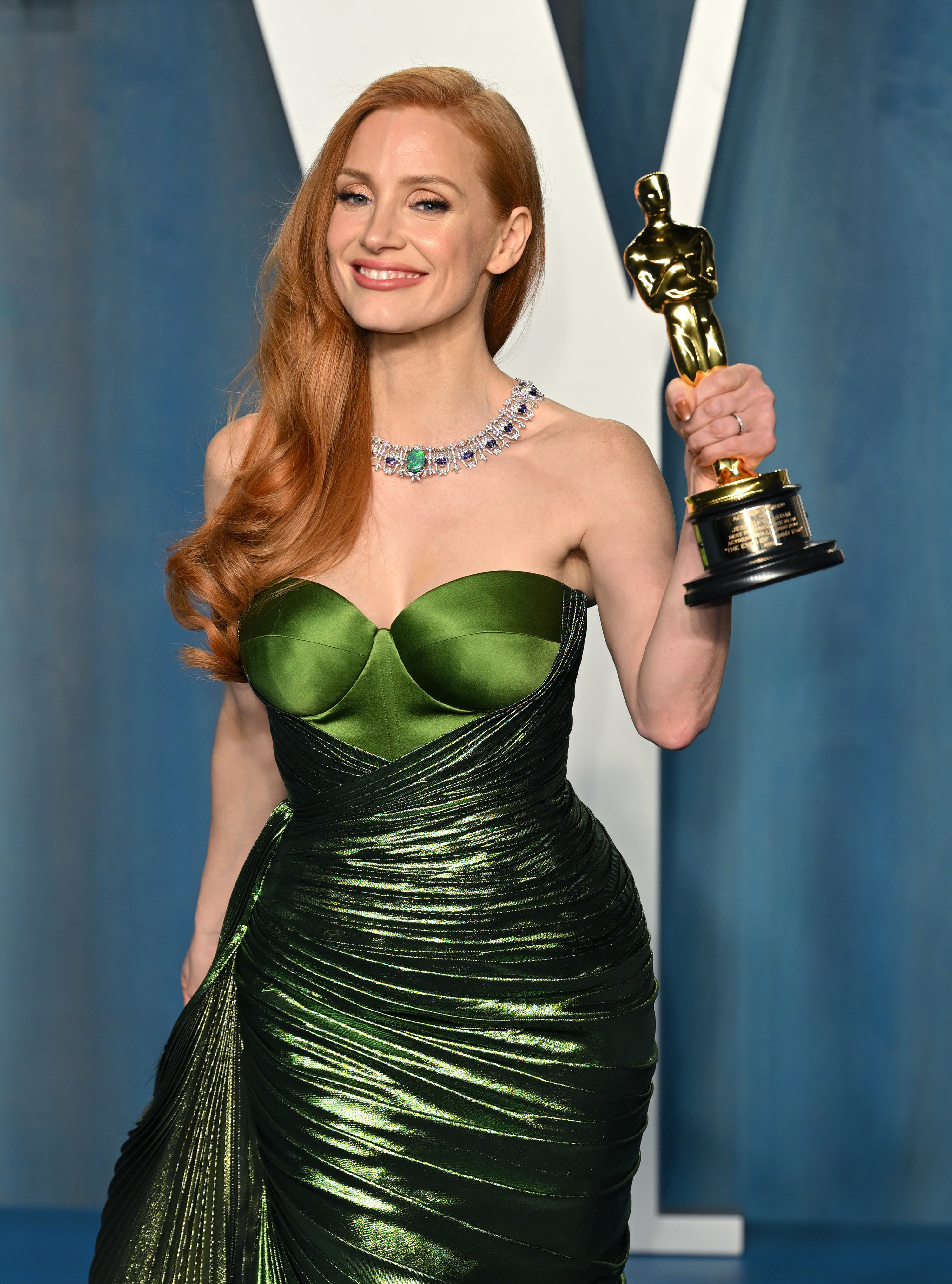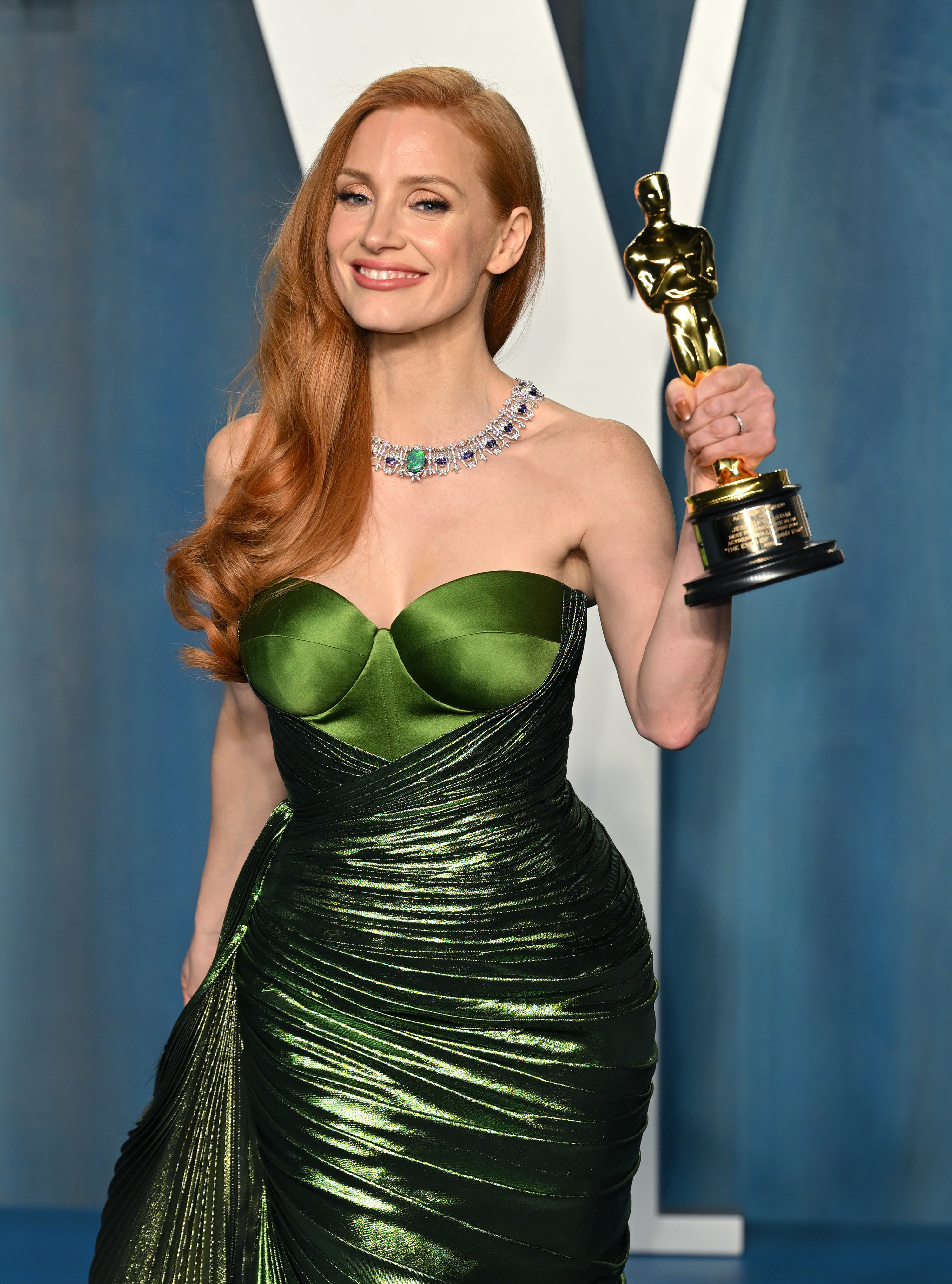 Karwai Tang / Getty Images
16.
Bob Odenkirk was actually supposed to play Michael Scott on The Office because Steve Carell was already busy working on another series.

Getty / NBC
Steve's series got canceled though, which freed him up to play Michael Scott, and Bob made a cameo later on in the series.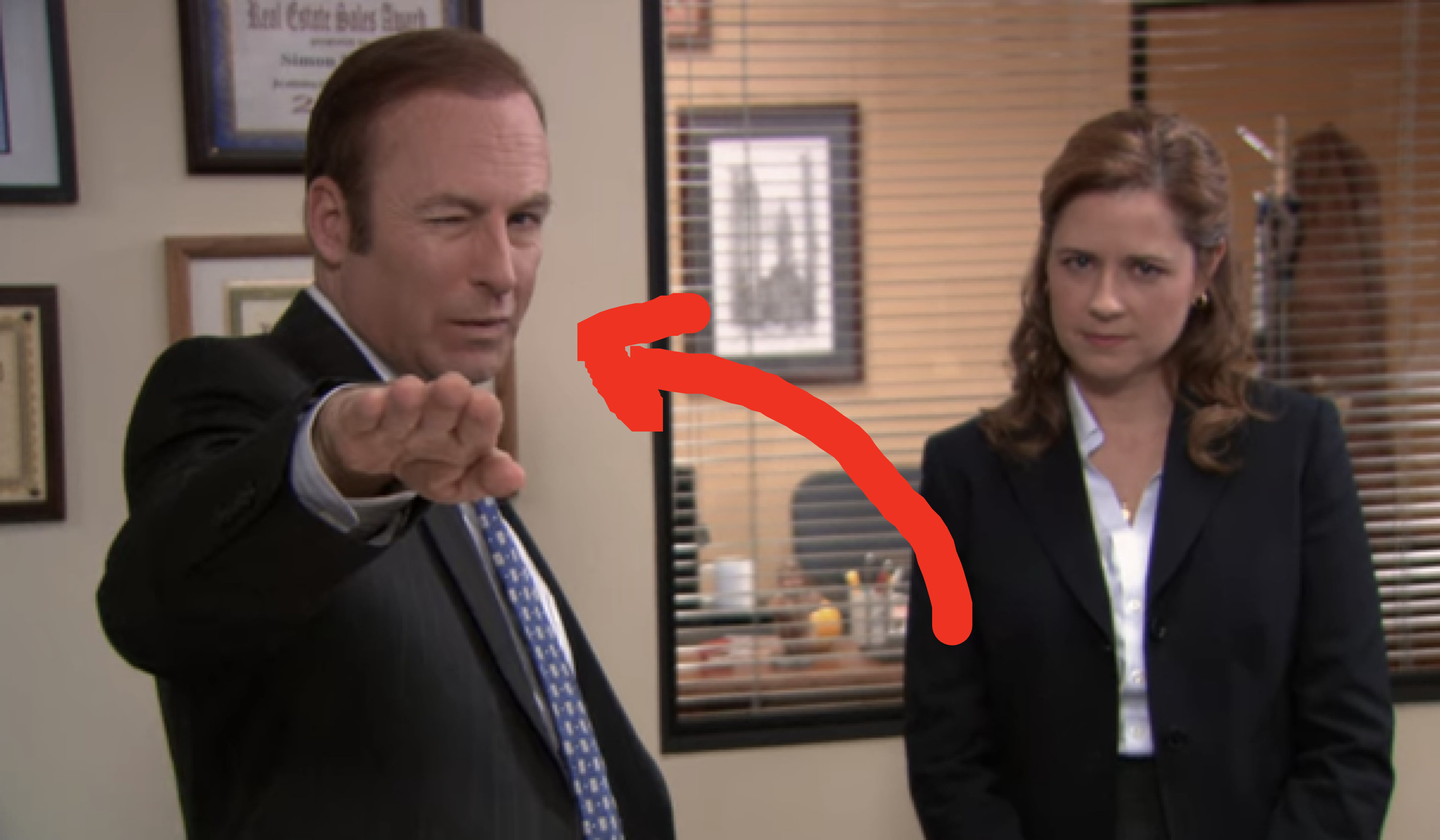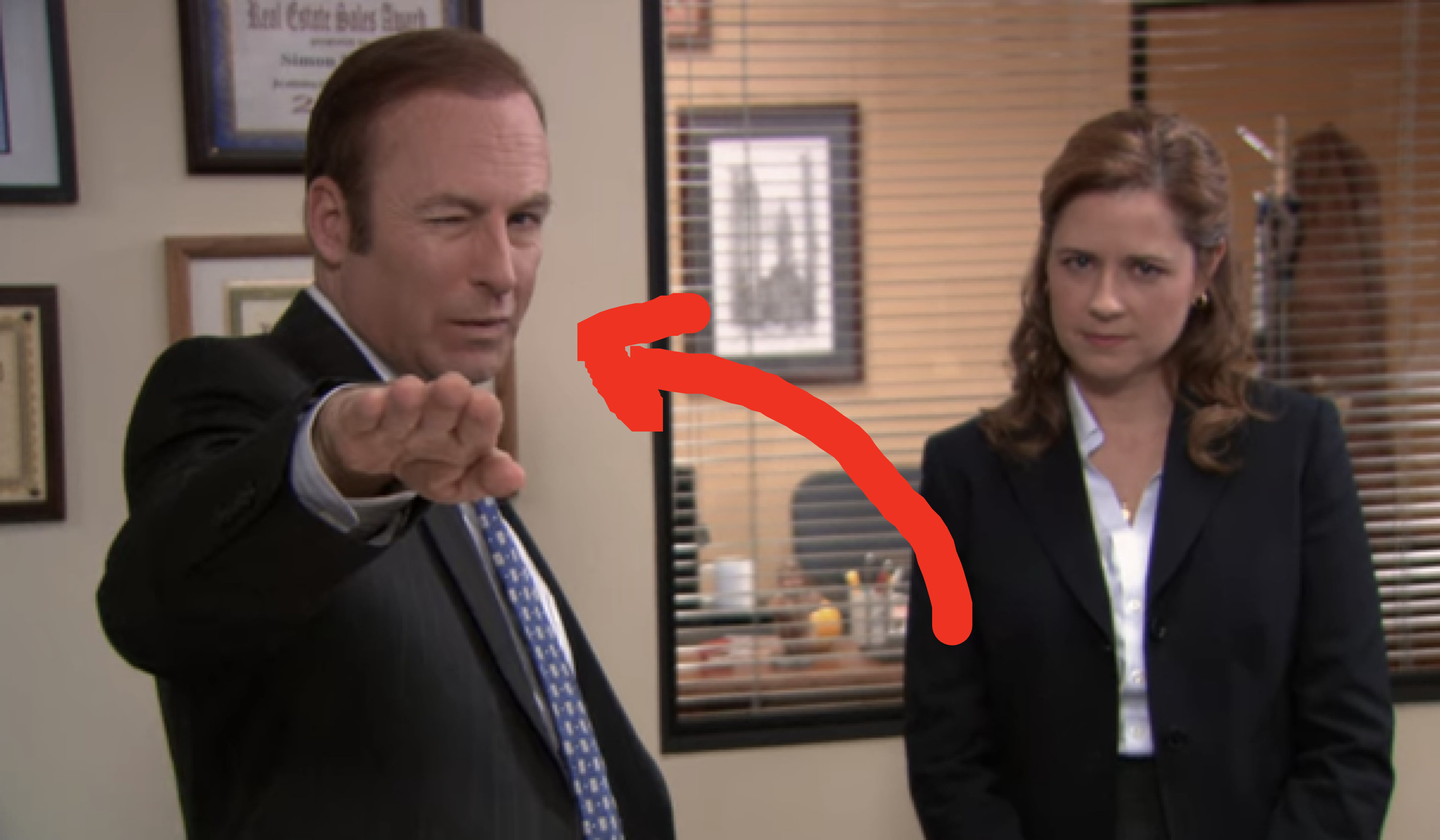 NBC
17.
Chris Rock was one of the many famous actors who was in talks to play George Costanza on Seinfeld.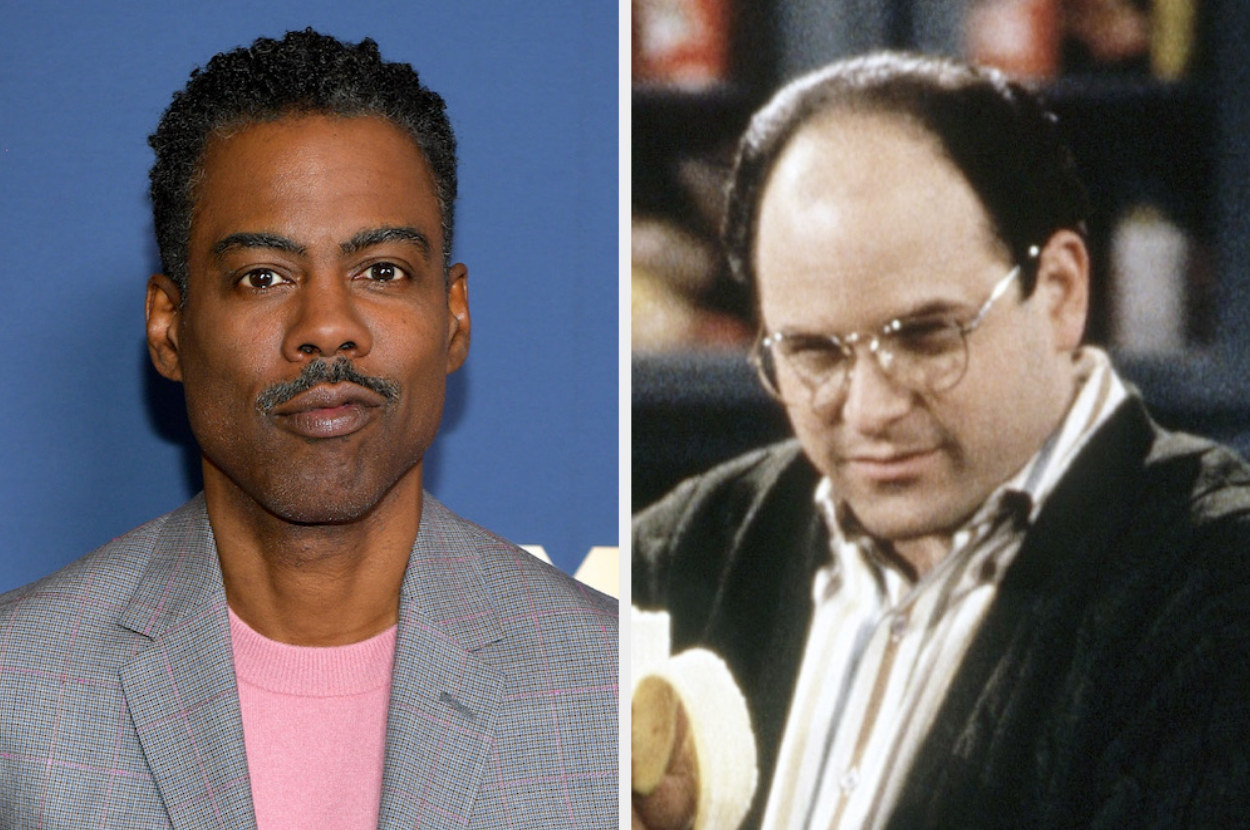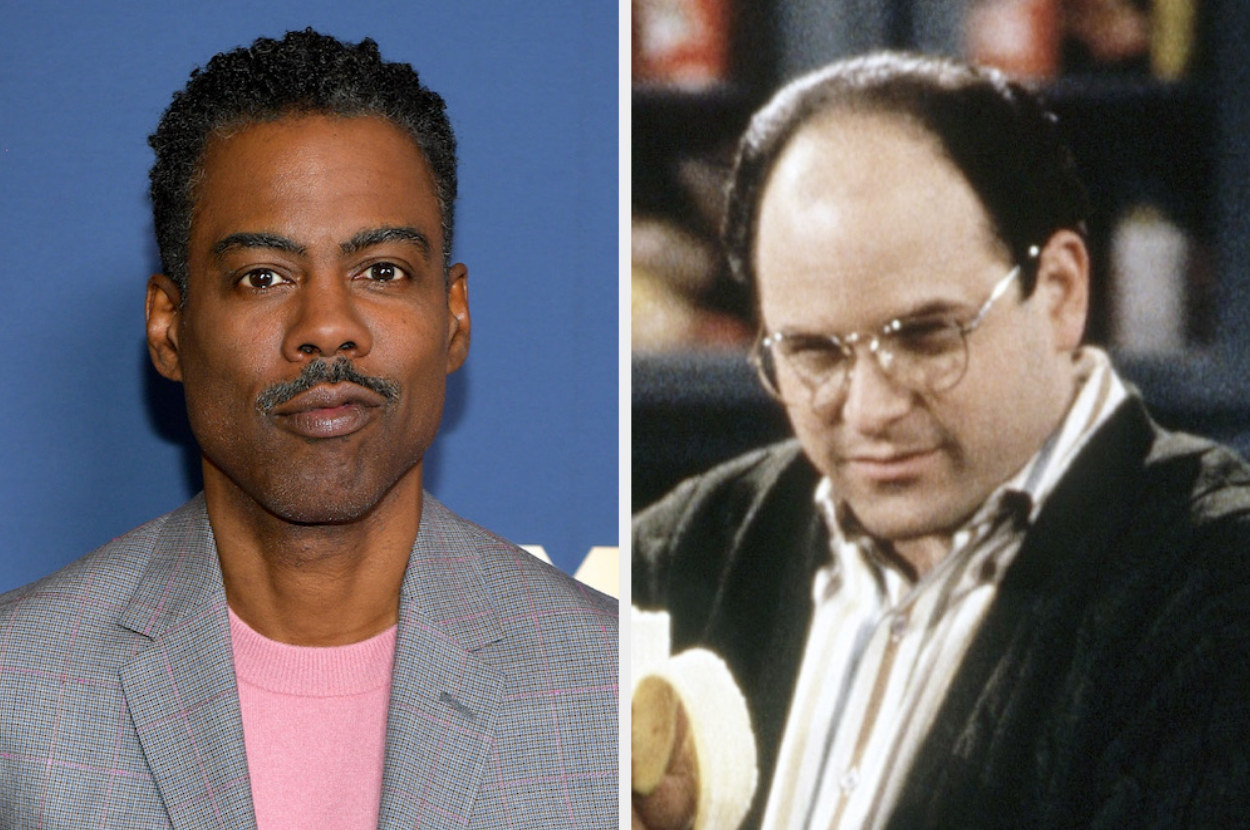 Getty / NBC
Nathan Lane, Steve Buscemi, and Paul Shaffer were also brought in to audition for George. Danny DeVito was offered the role but turned it down.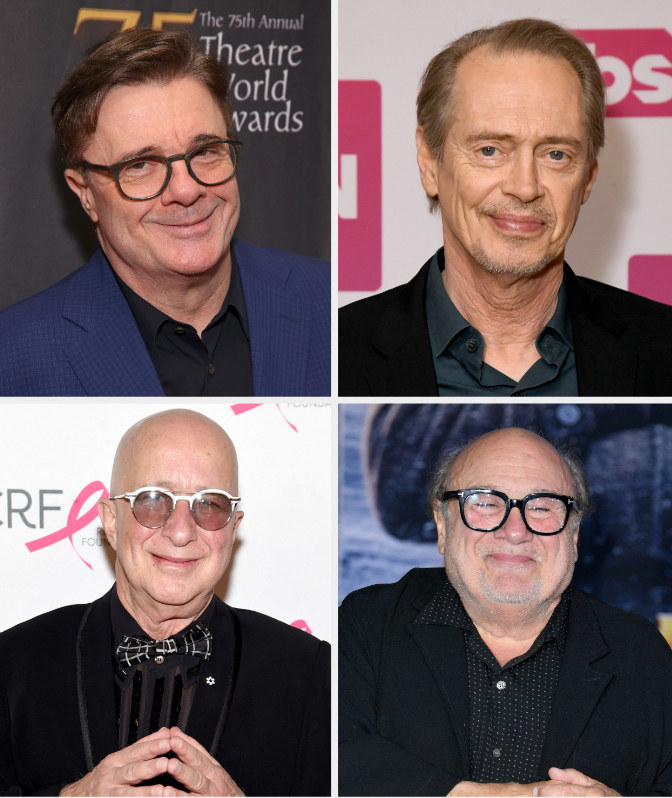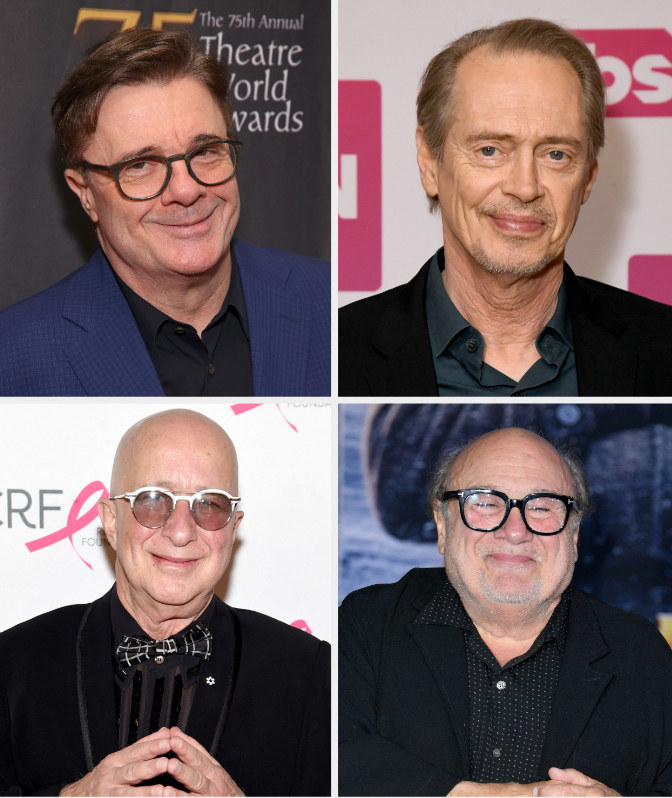 Getty
18.
Wesley Snipes was originally approached to play Lucious Lyons on Empire, but Taraji P. Henson said she'd only star on the show if Terrence Howard was cast instead.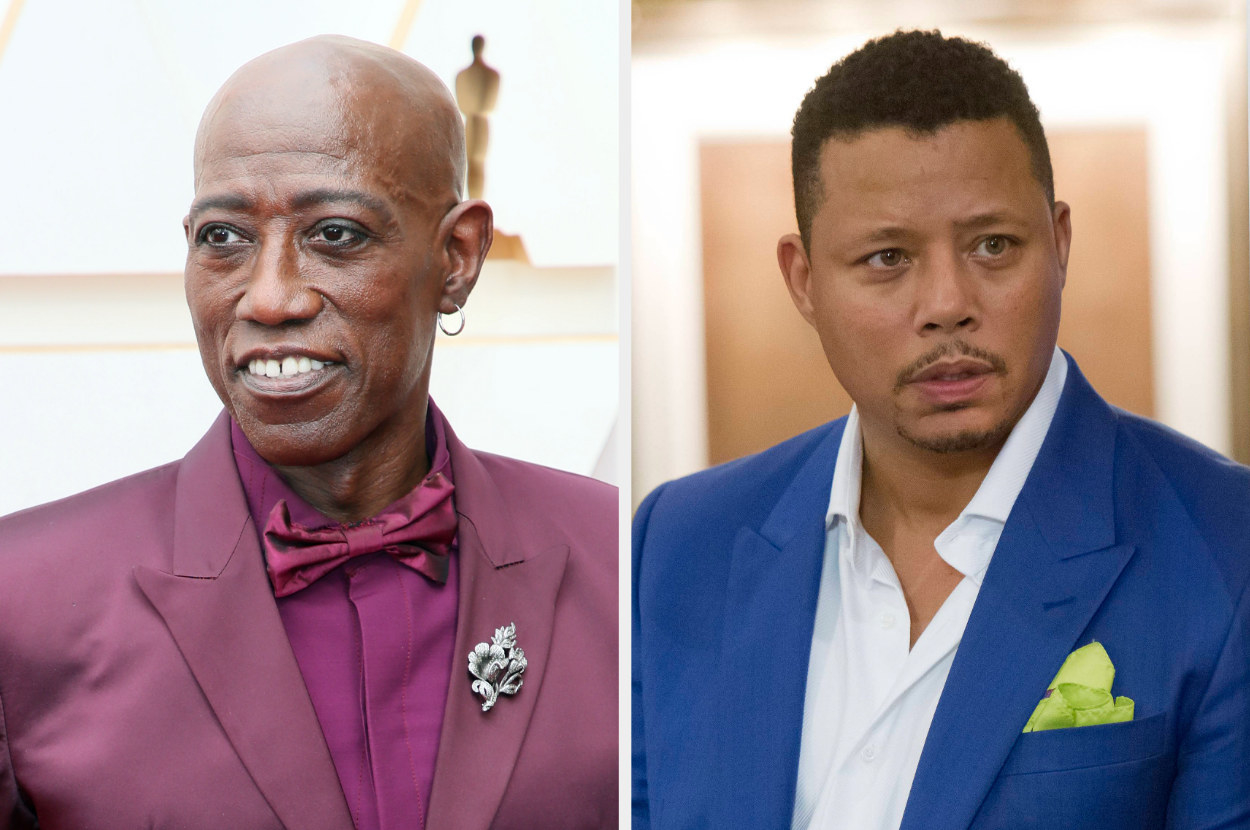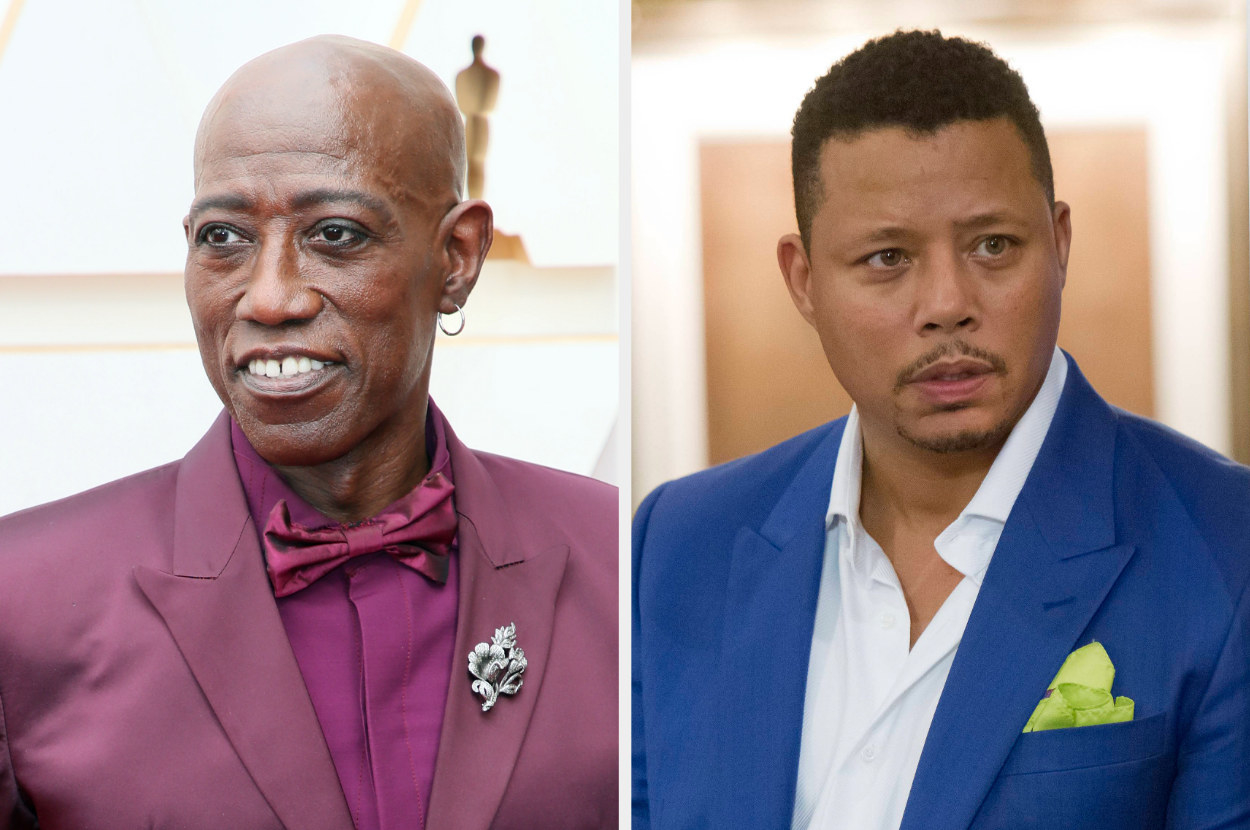 Getty / Fox
Before even getting cast, Taraji told creator Lee Daniels, "'Lee, this is an incredible project. I think Cookie is amazing. I would love to play her. If you can get Terrence, I'm all about it. If not, good luck with the project!'"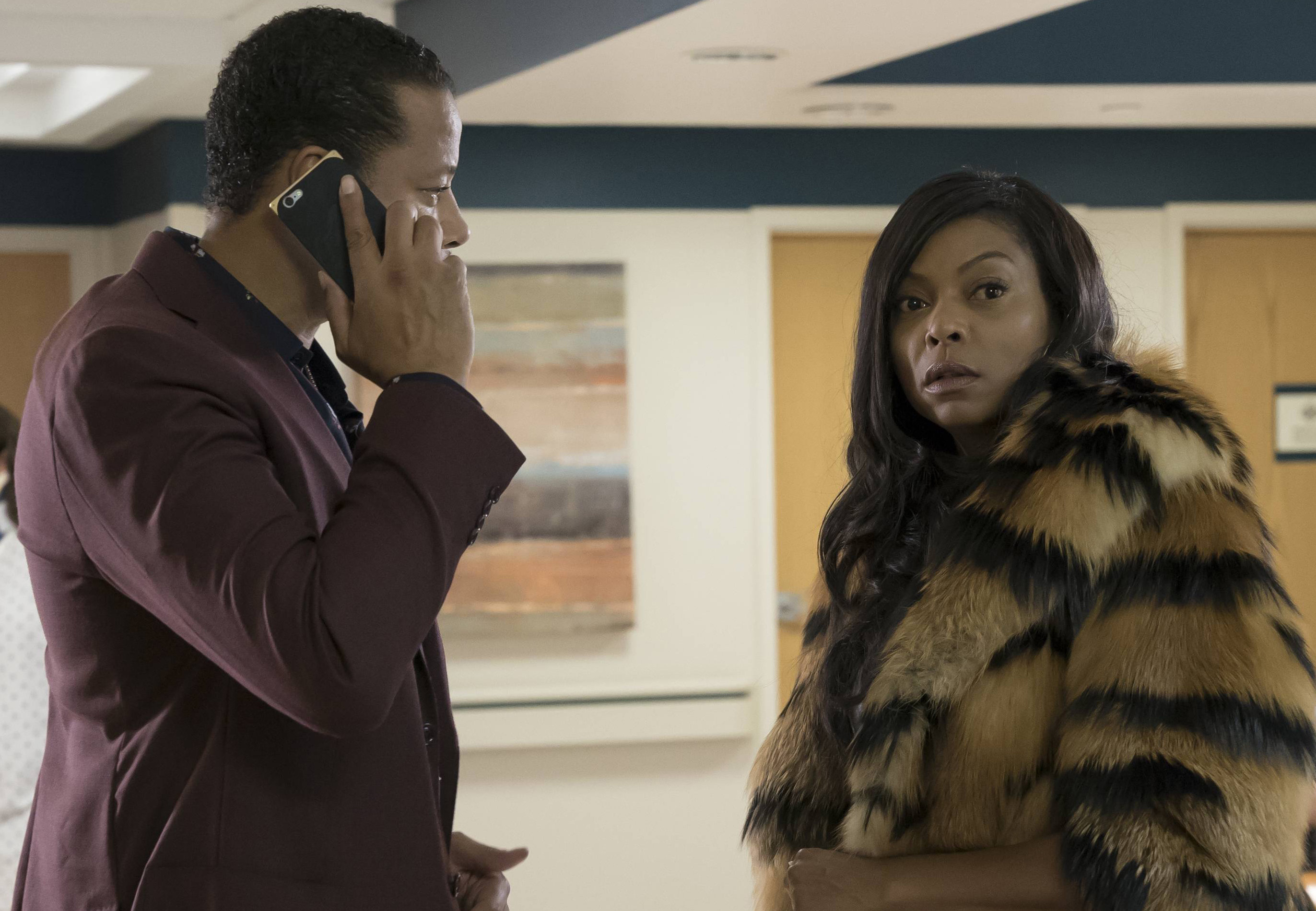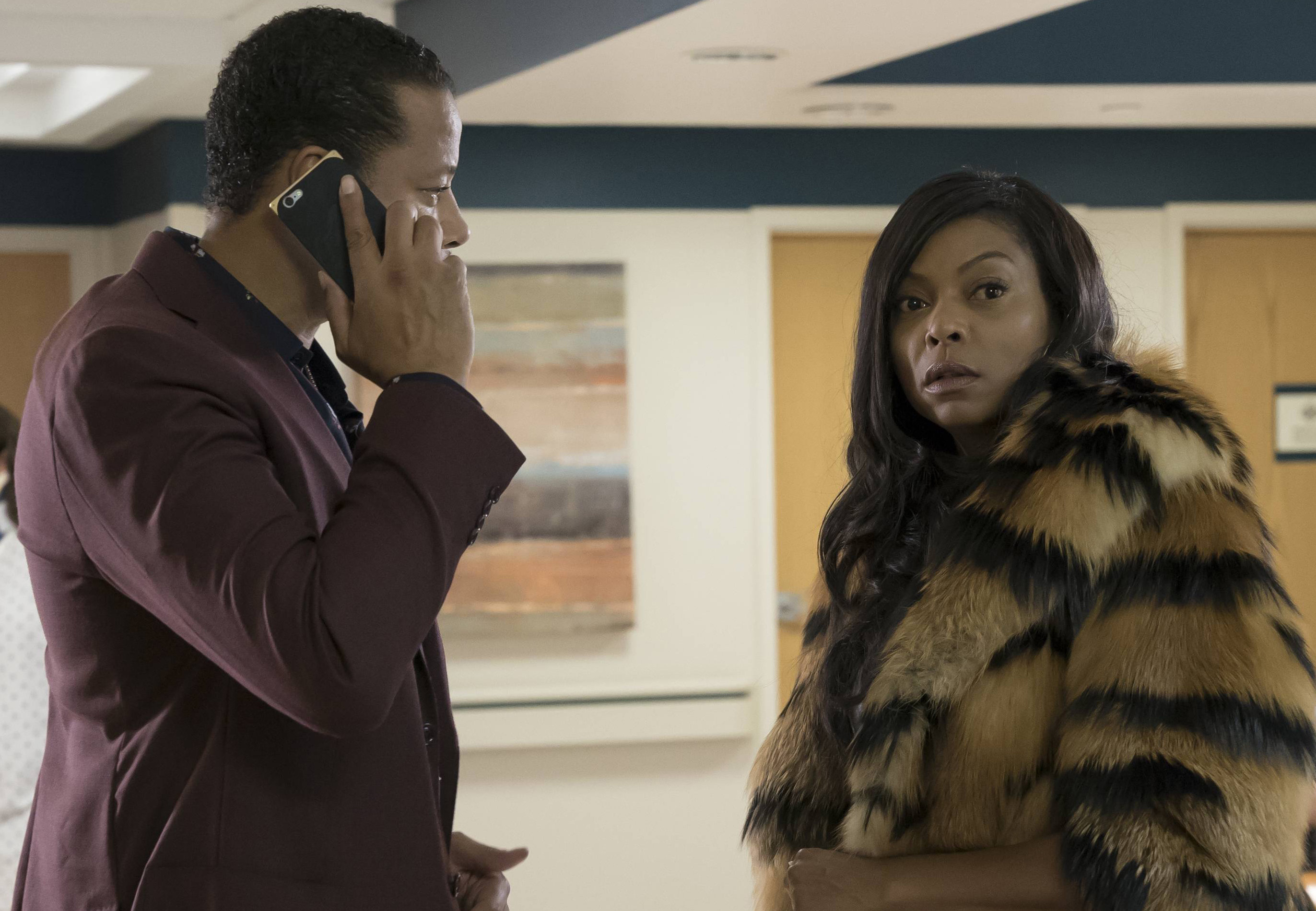 20th Century Fox / Everett
19.
Keke Palmer screen-tested for the role of Iris on The Flash, but didn't end up getting it because she looked "too young" compared to Grant Gustin. Candice Patton ended up getting the role instead.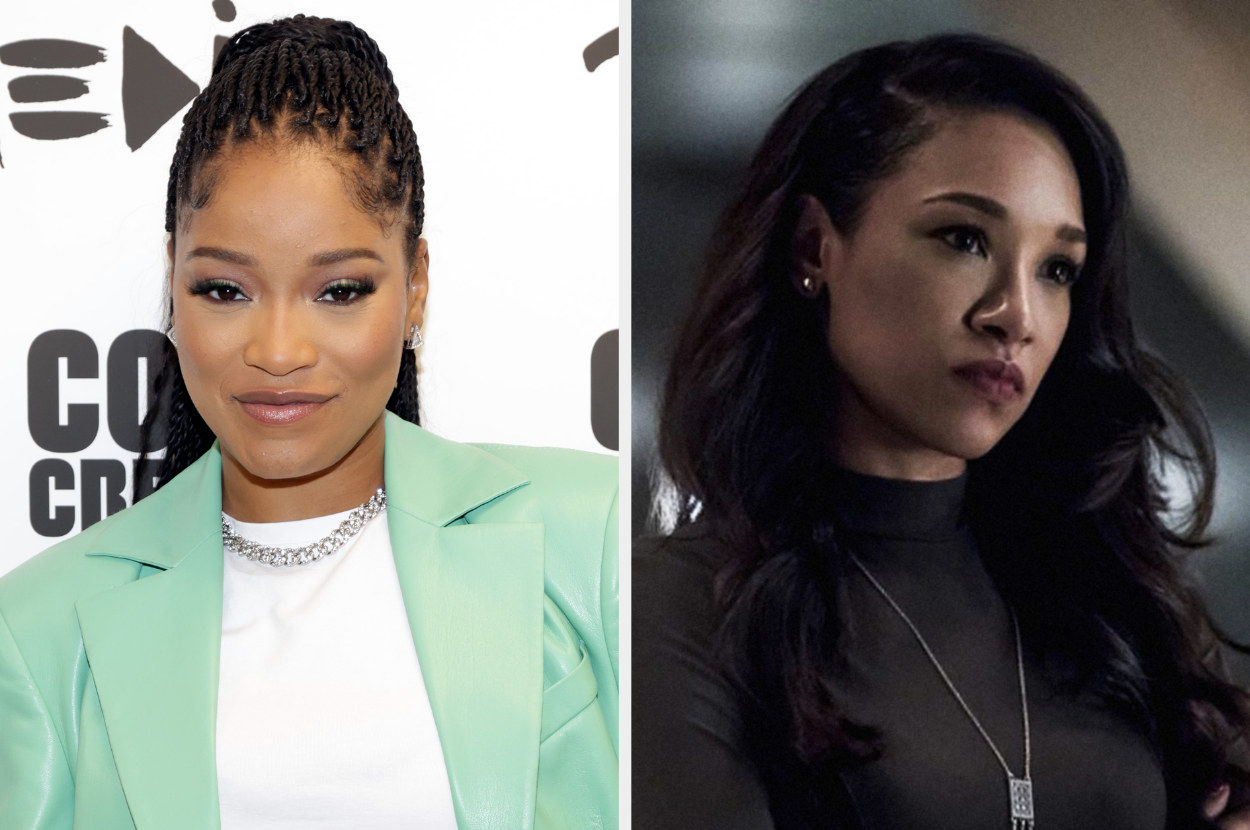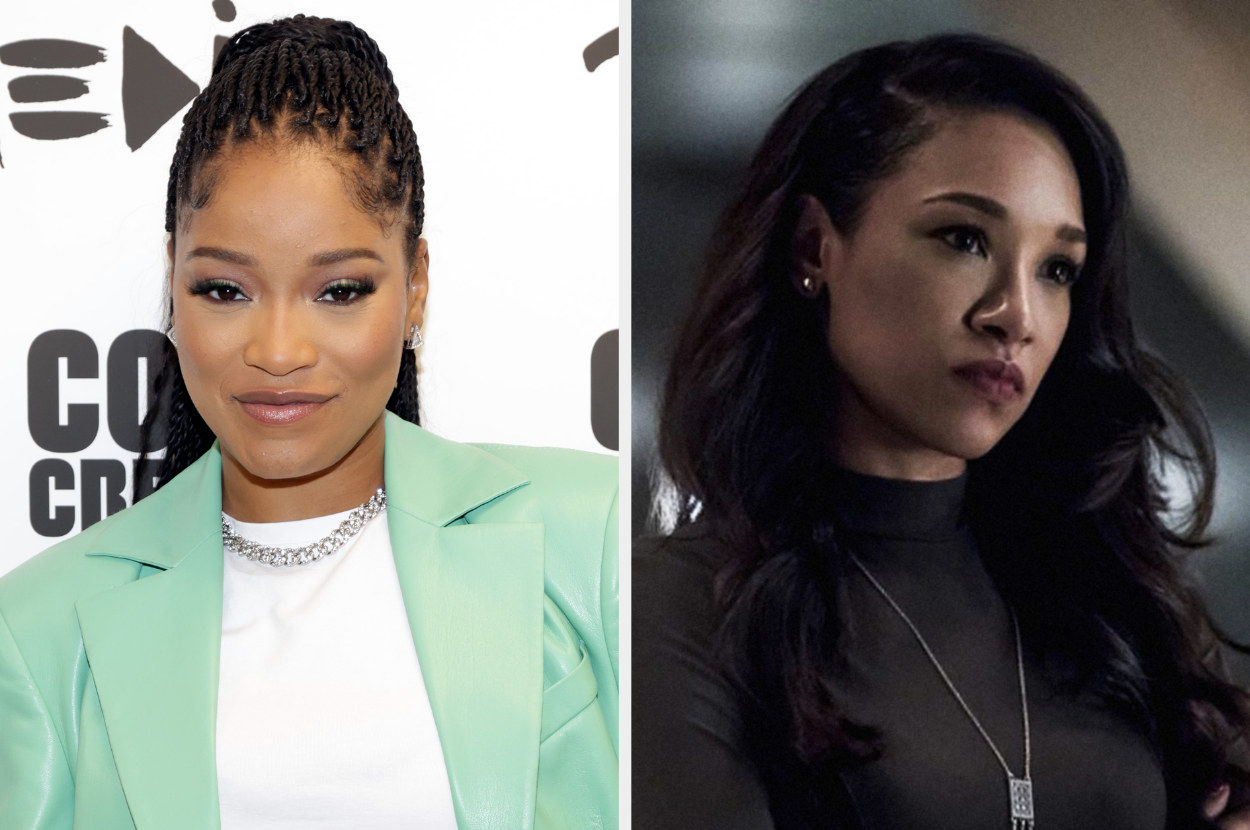 Getty / The CW / Everett
Casting director David Rapaport said, "We had seen Candice initially, but I think we were too early on in the process to cast her so we ended up testing Keke Palmer and this other girl, but they felt a little too young next to Grant. When building an ensemble, you have to do those chemistry reads to find out who works best together. We went back and looked at the tapes and Candice shines — when she smiles, it's out of control — so we thought, let's do another chemistry read and we'll bring Candice and one other girl in, and it was just magic. Everyone in the room and looked at each other, and we all just knew it. It just made total sense."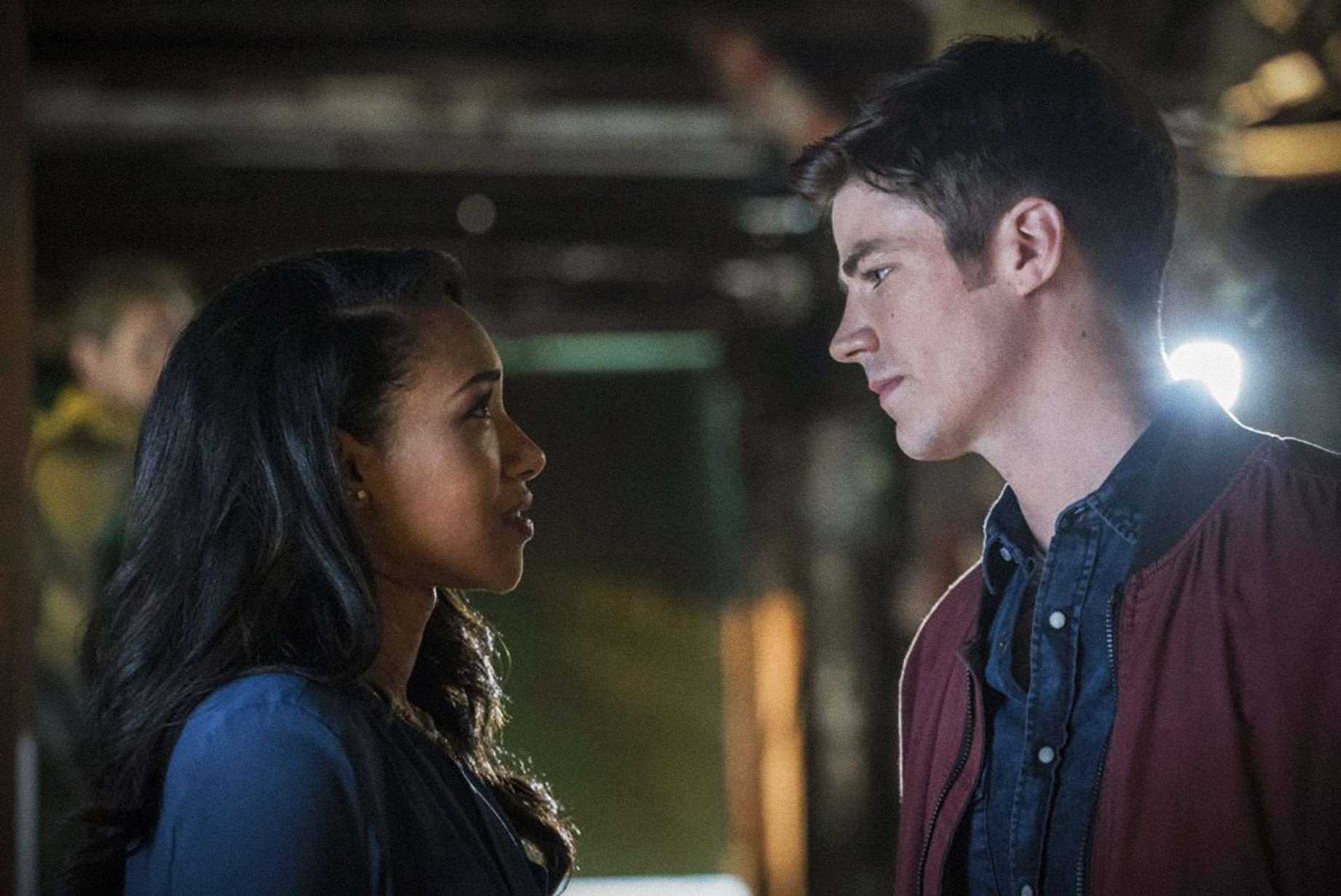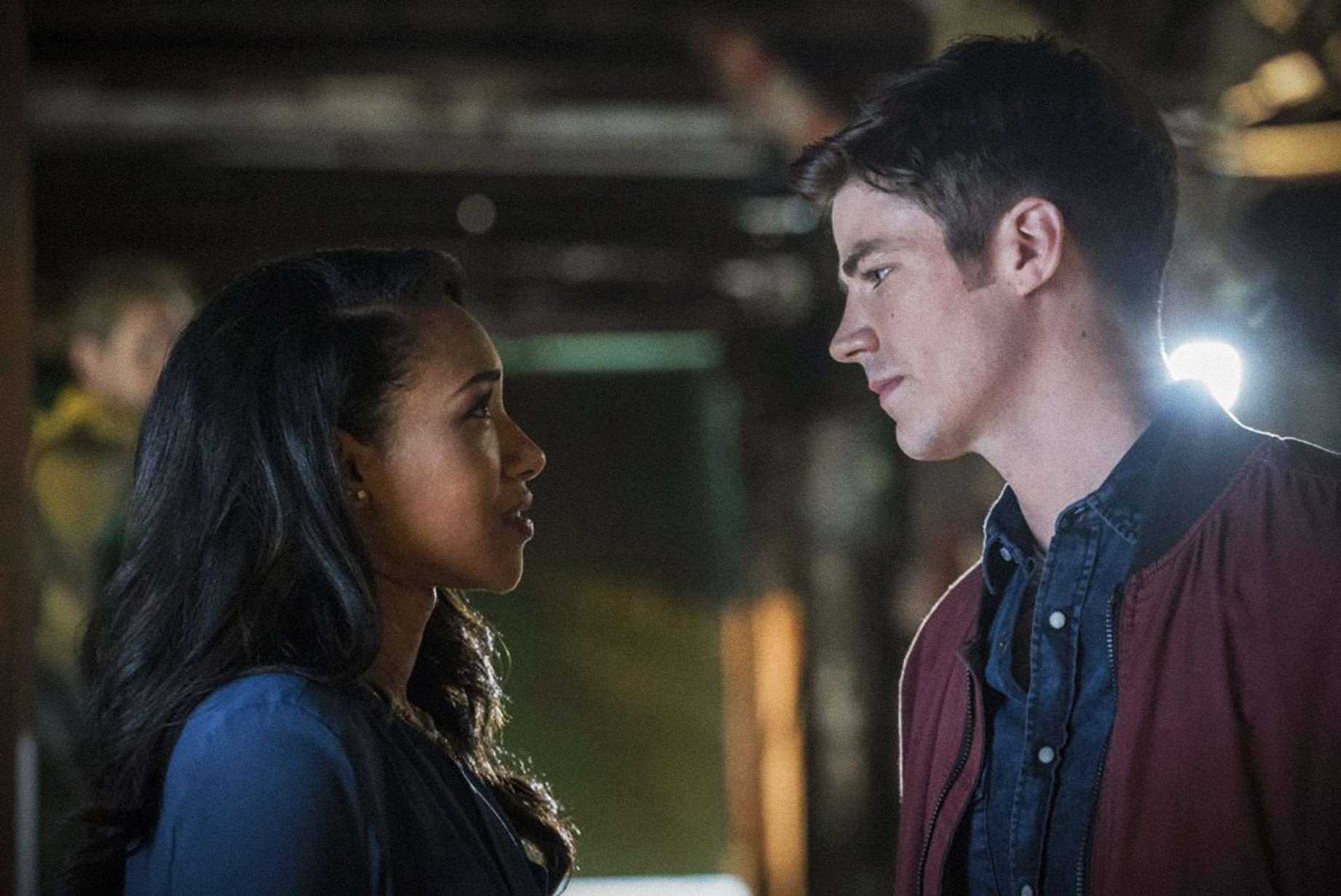 The CW / Everett
20.
Mahershala Ali auditioned for the role of "a merchant who got locked in a safe on Season 3" of Game of Thrones, aka Xaro Xhoan Daxos, and he said it was one of the "worst auditions" of his life. Nonso Anozie ended up with the role.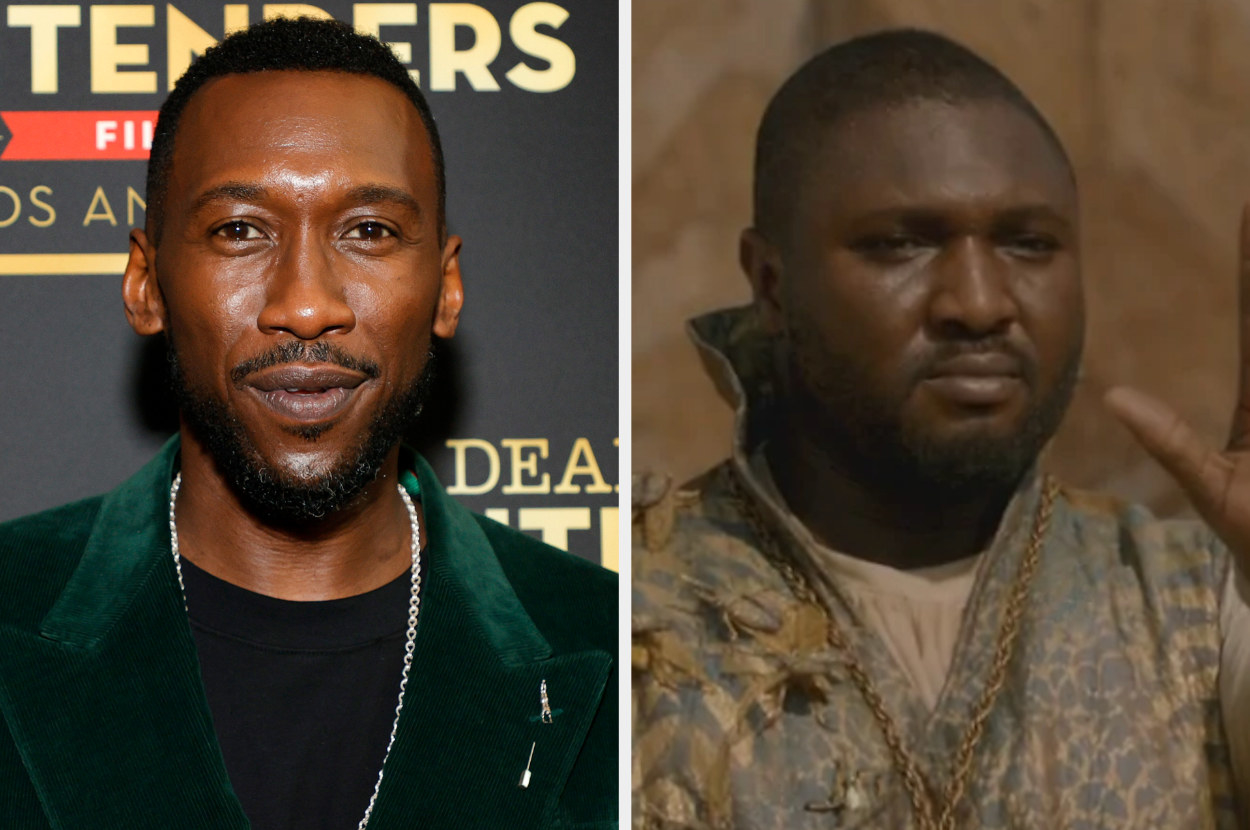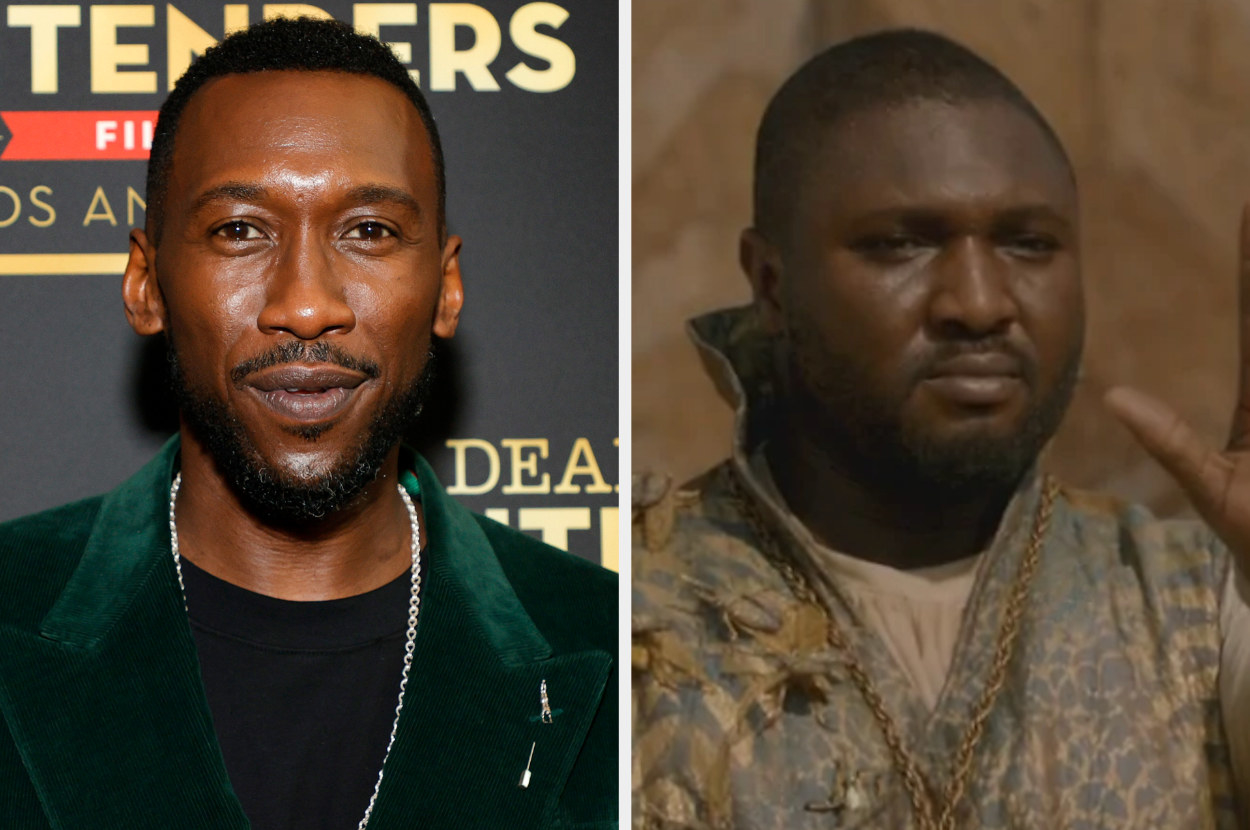 Getty / HBO
He told Jimmy Kimmel that he felt really prepared going in but was totally thrown off when he saw the backless stools he had to sit on during the audition.



ABC
21.
Liza Weil originally auditioned for Rory Gilmore on Gilmore Girls, but she wasn't the "right fit," and Alexis Bledel played Rory instead.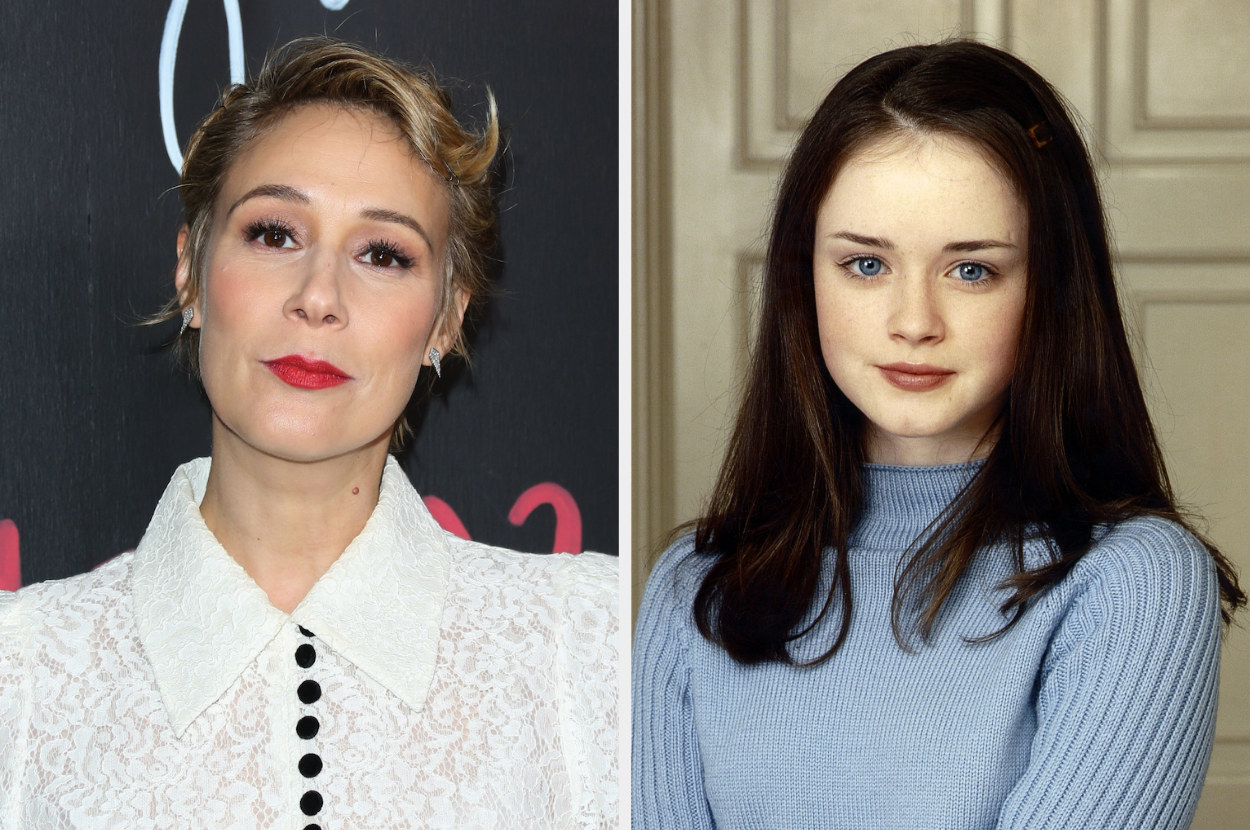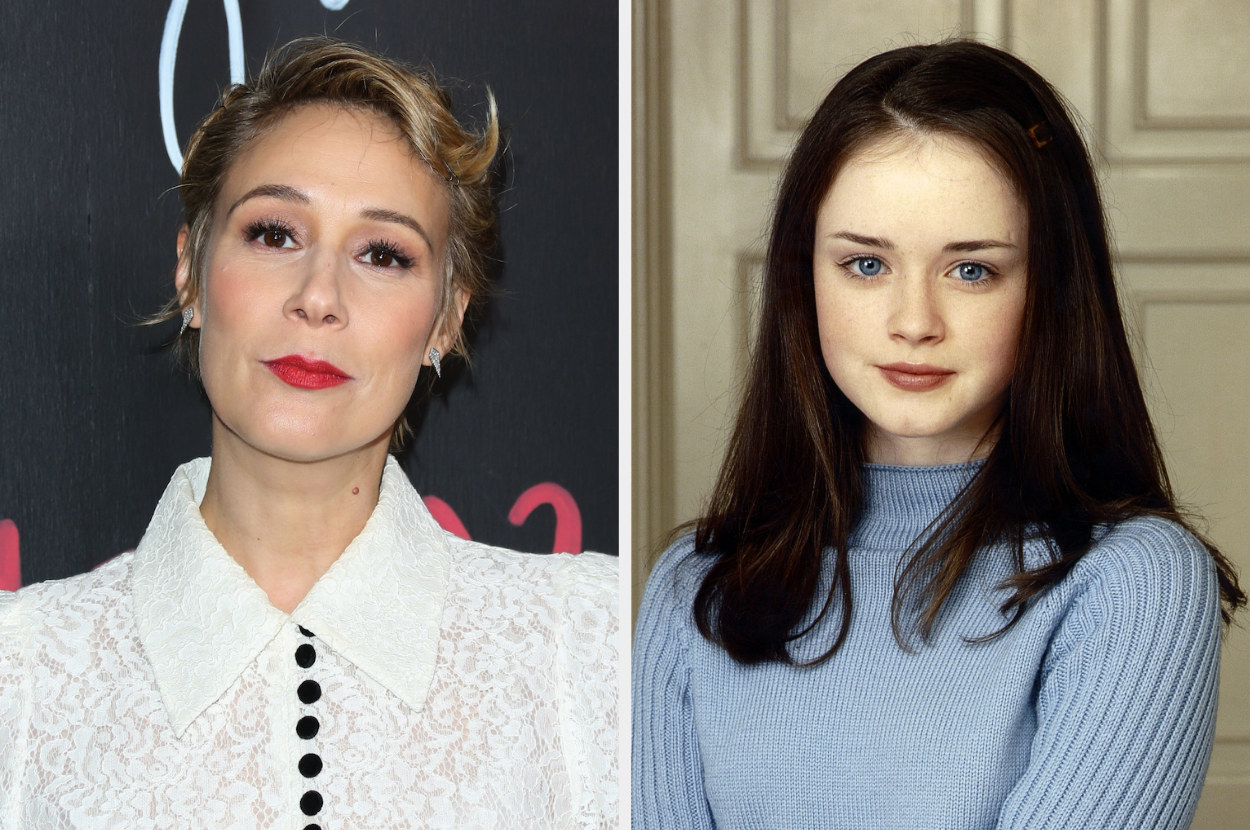 Getty / The WB / Everett
Luckily, the producers loved Liza and wanted her in the show, so they created the role of Paris Geller for her.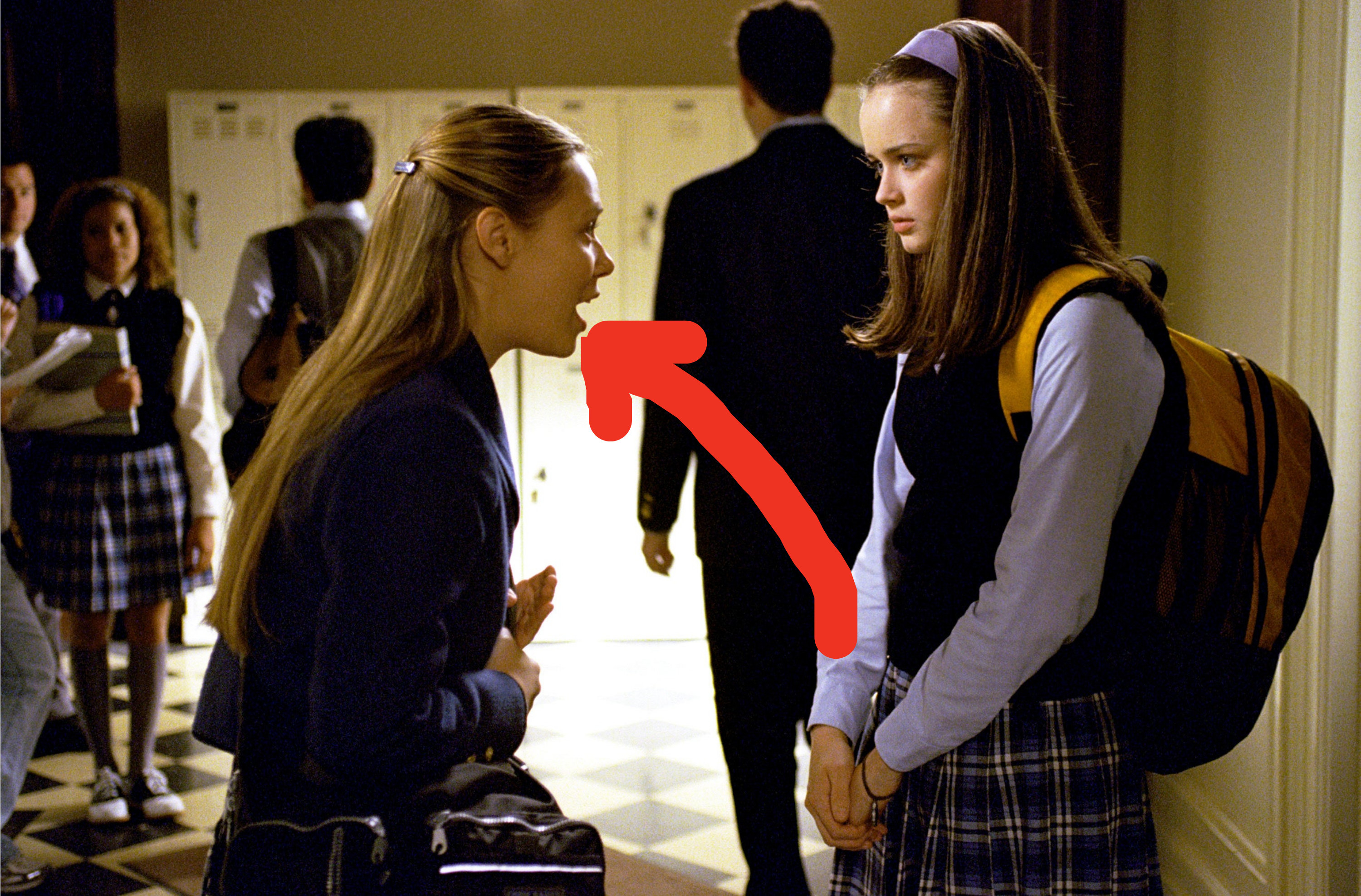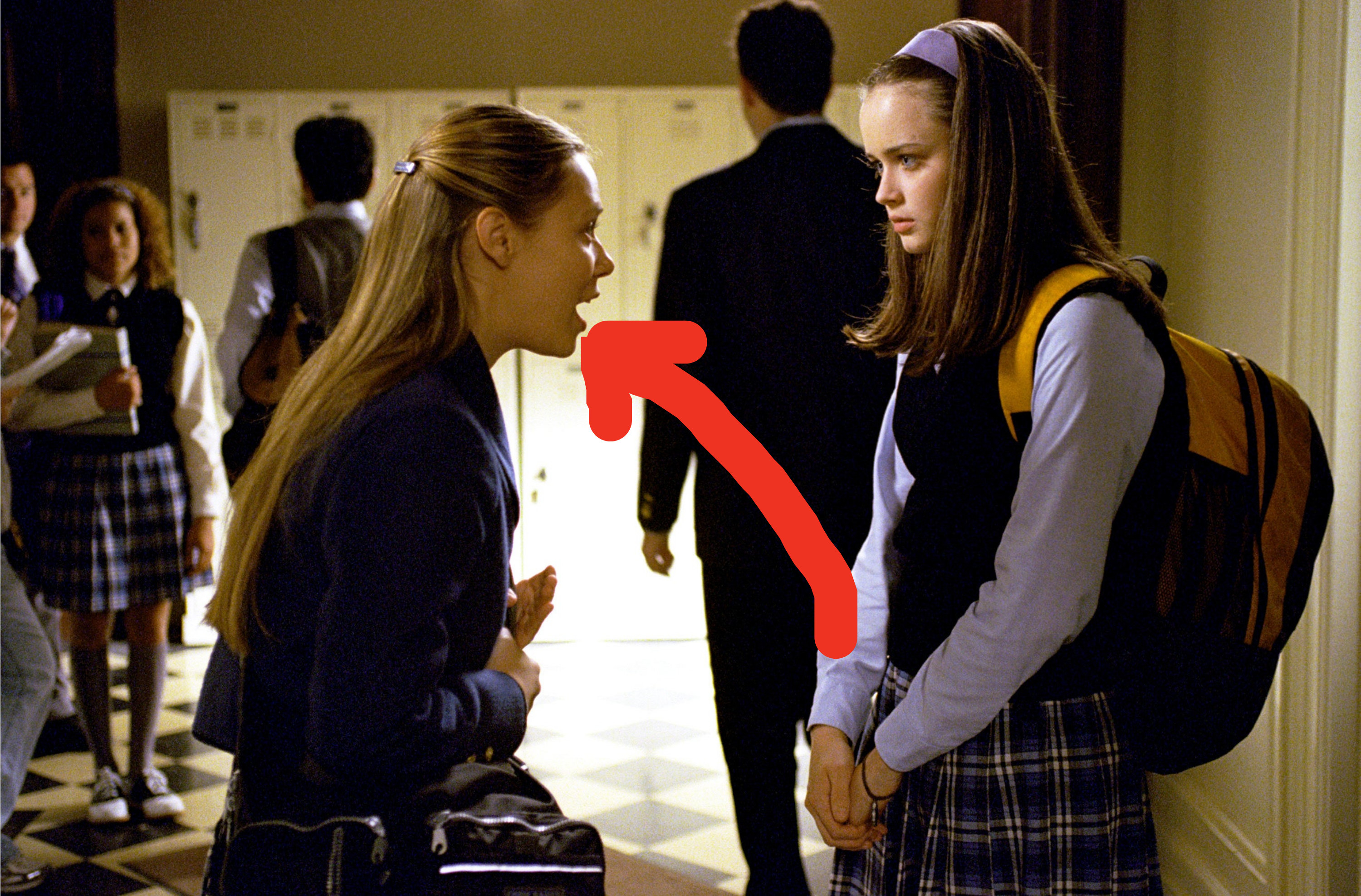 Warner Bros / Everett
22.
Lee Pace was a serious contender for the role of Peter Quill in Guardians of the Galaxy, but Chris Pratt was cast instead. Lee went on to play Ronan the Accuser.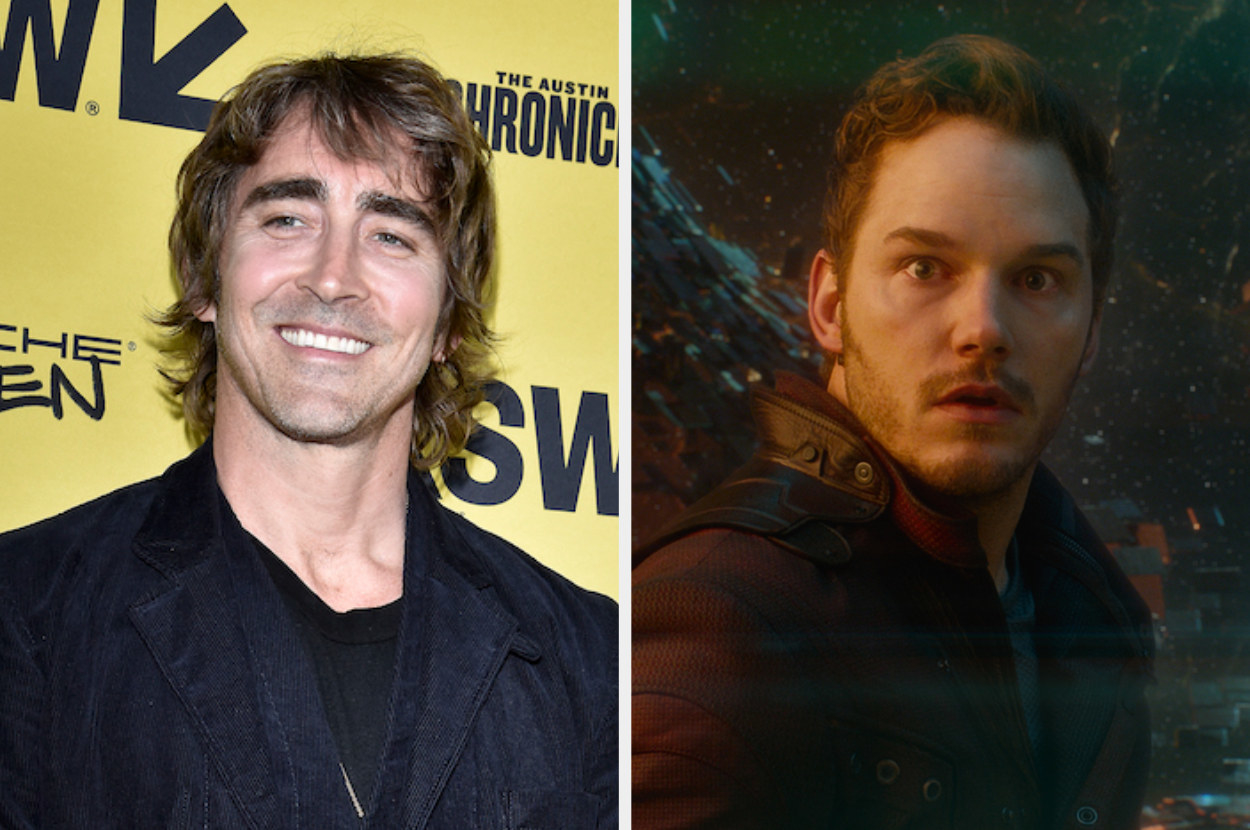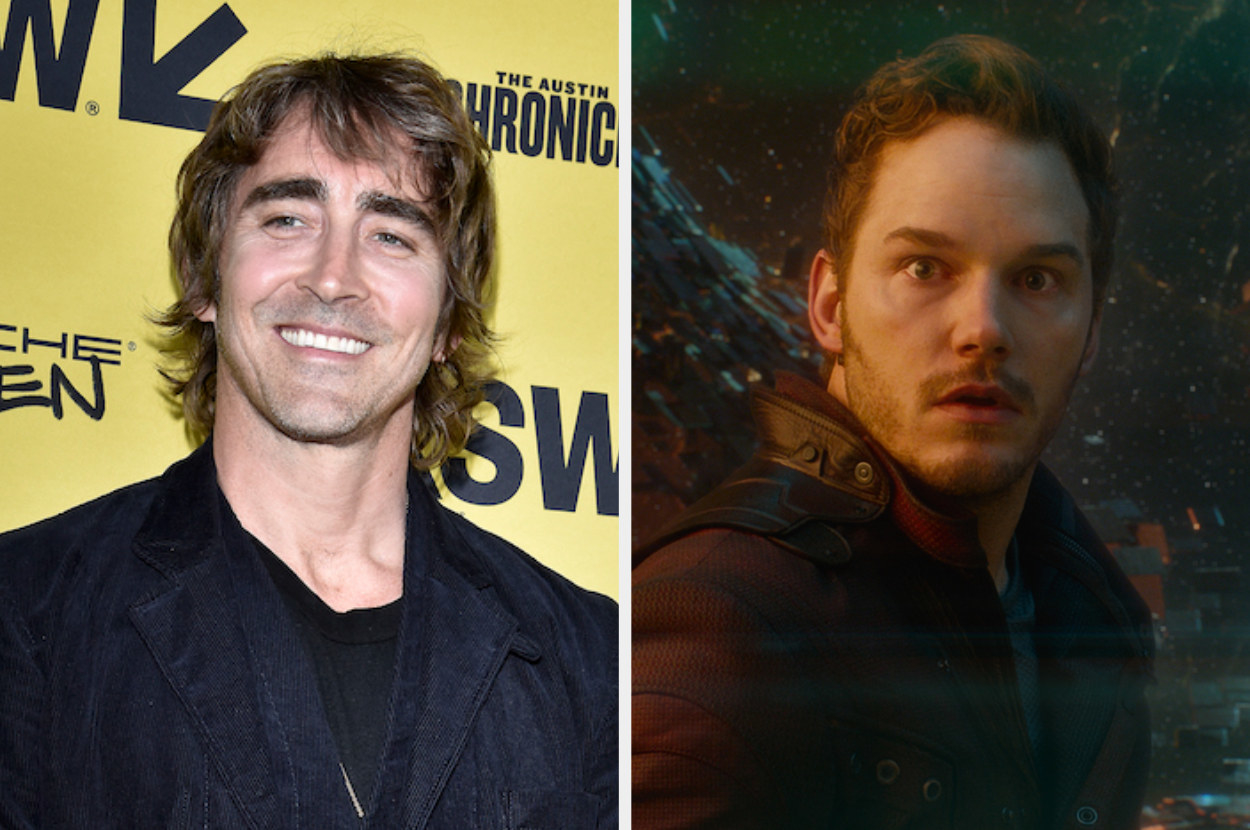 Getty / Marvel
Back when he was auditioning in 2012, he said, "I go in on Monday to meet them all and audition for it, so wish me luck…I'm very excited about it. The script is great…I have been [reading up on Star-Lord]. You want to know what you're doing. The character is a lot of fun. I hope it works out. We'll see."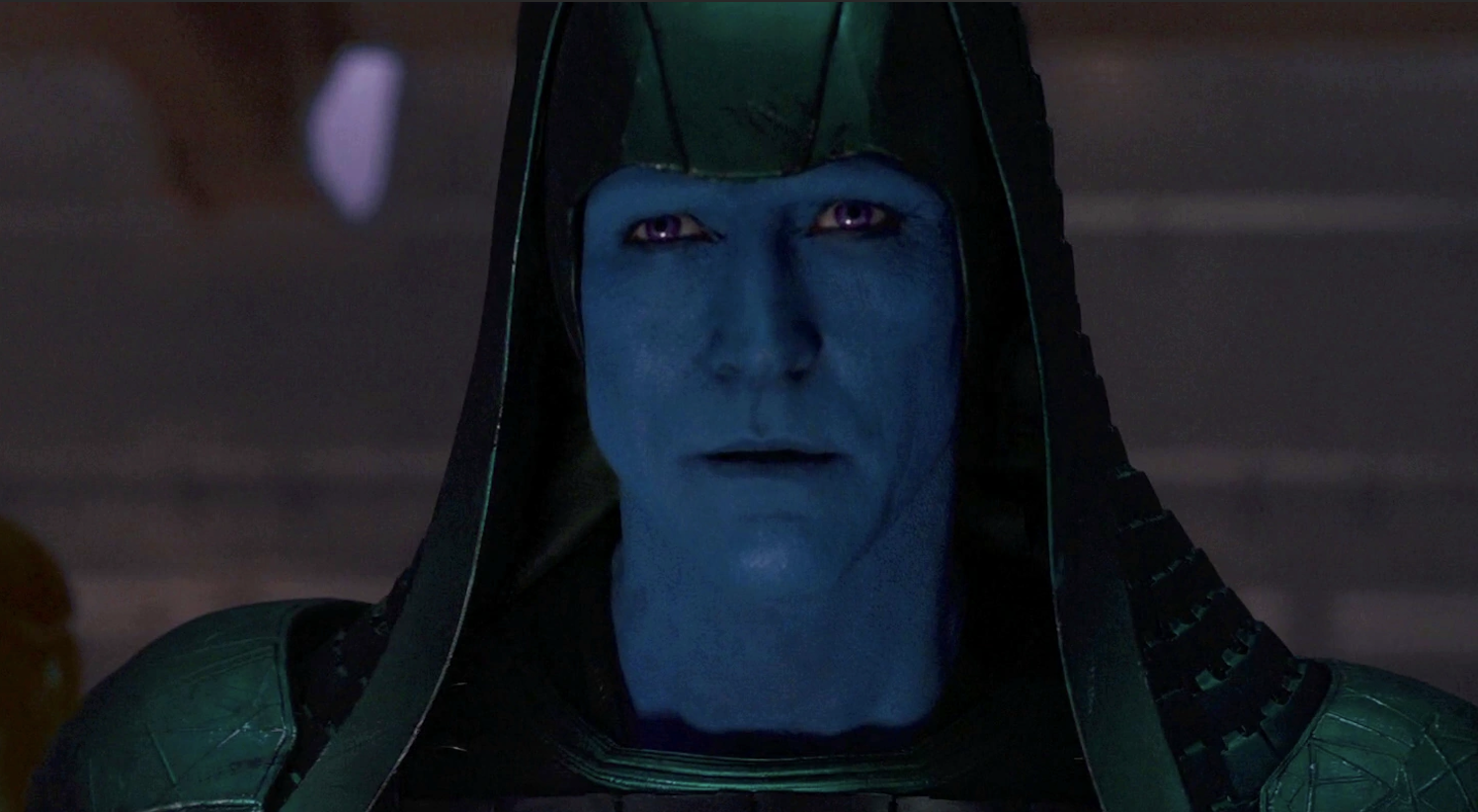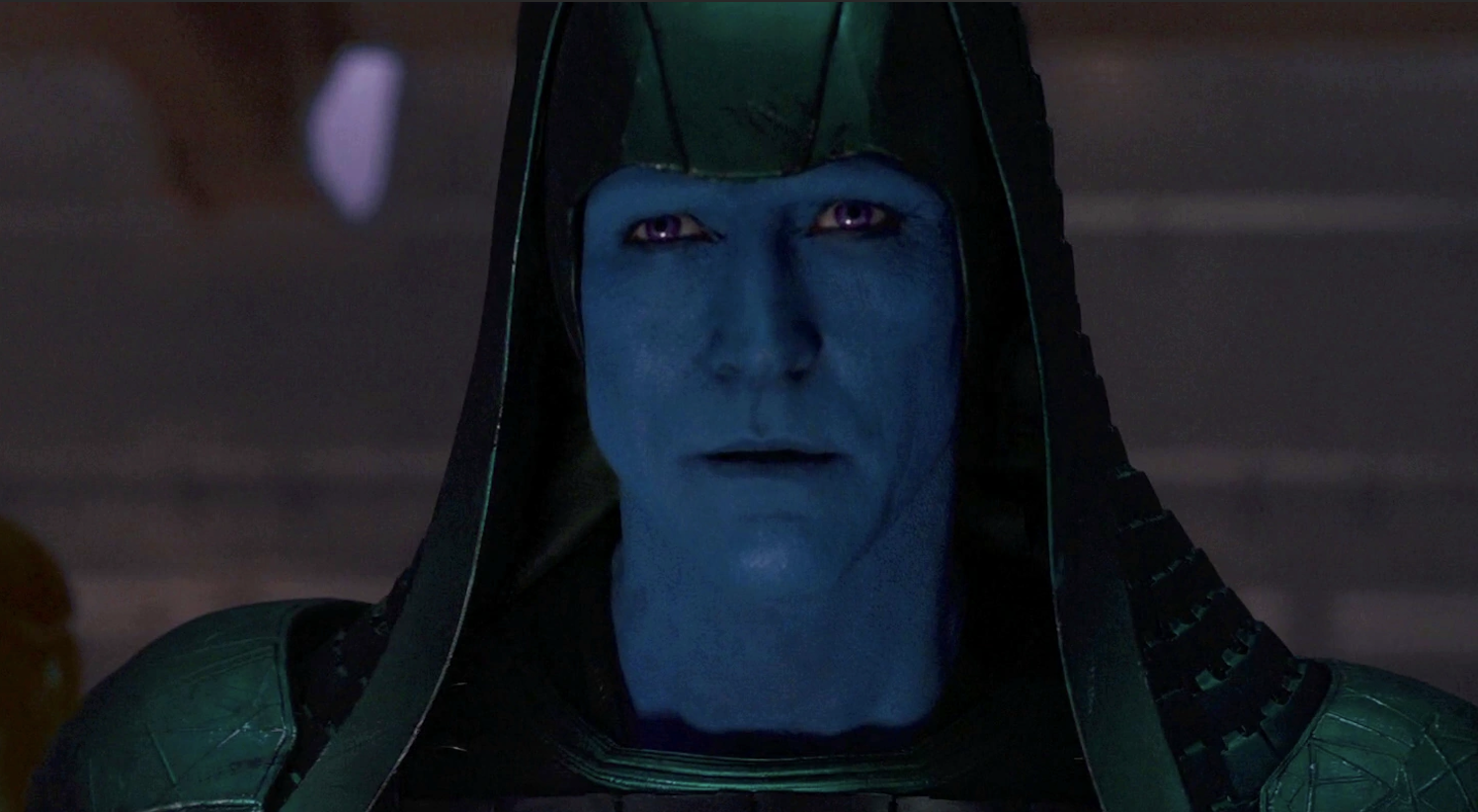 Marvel
23.
Jaleel White was pretty much cast as Rudy Huxtable in The Cosby Show because the role was originally envisioned to be a young boy; however, Keshia Knight Pulliam wowed producers, and she got cast instead.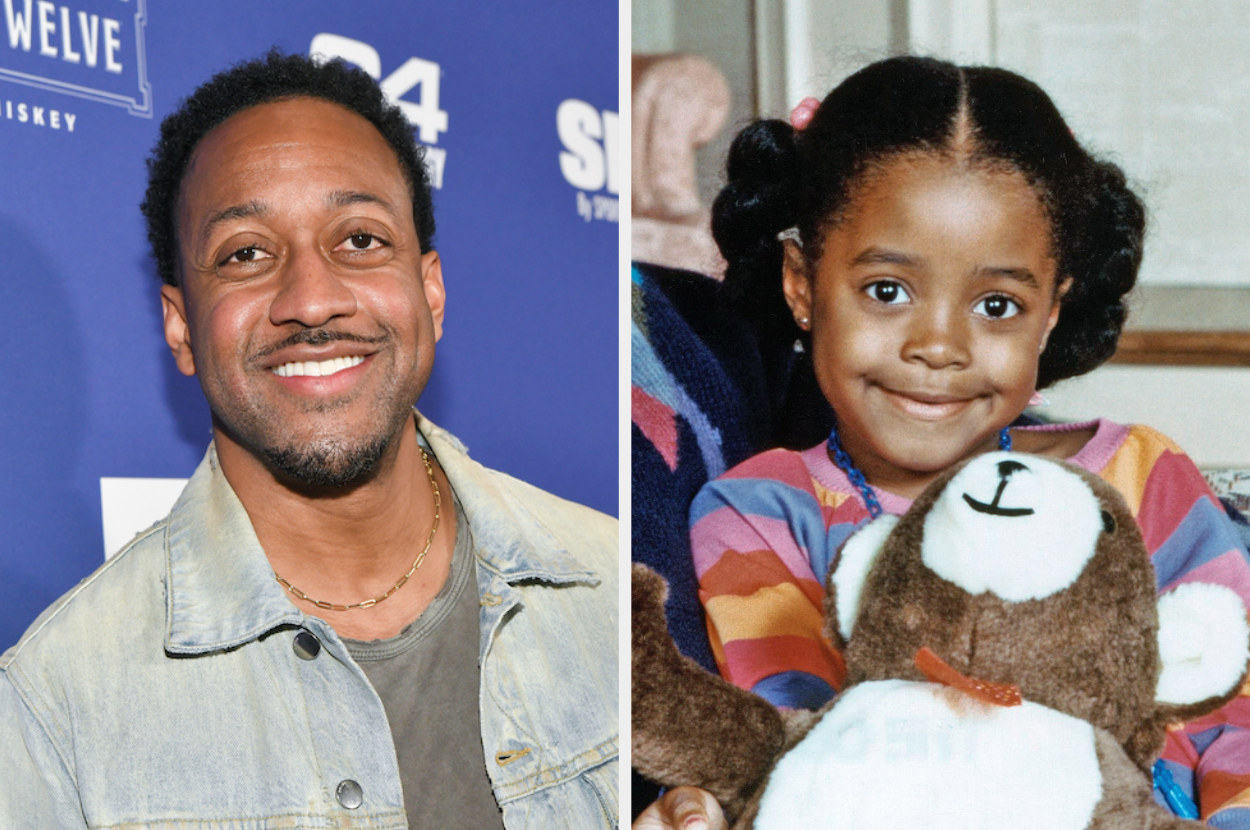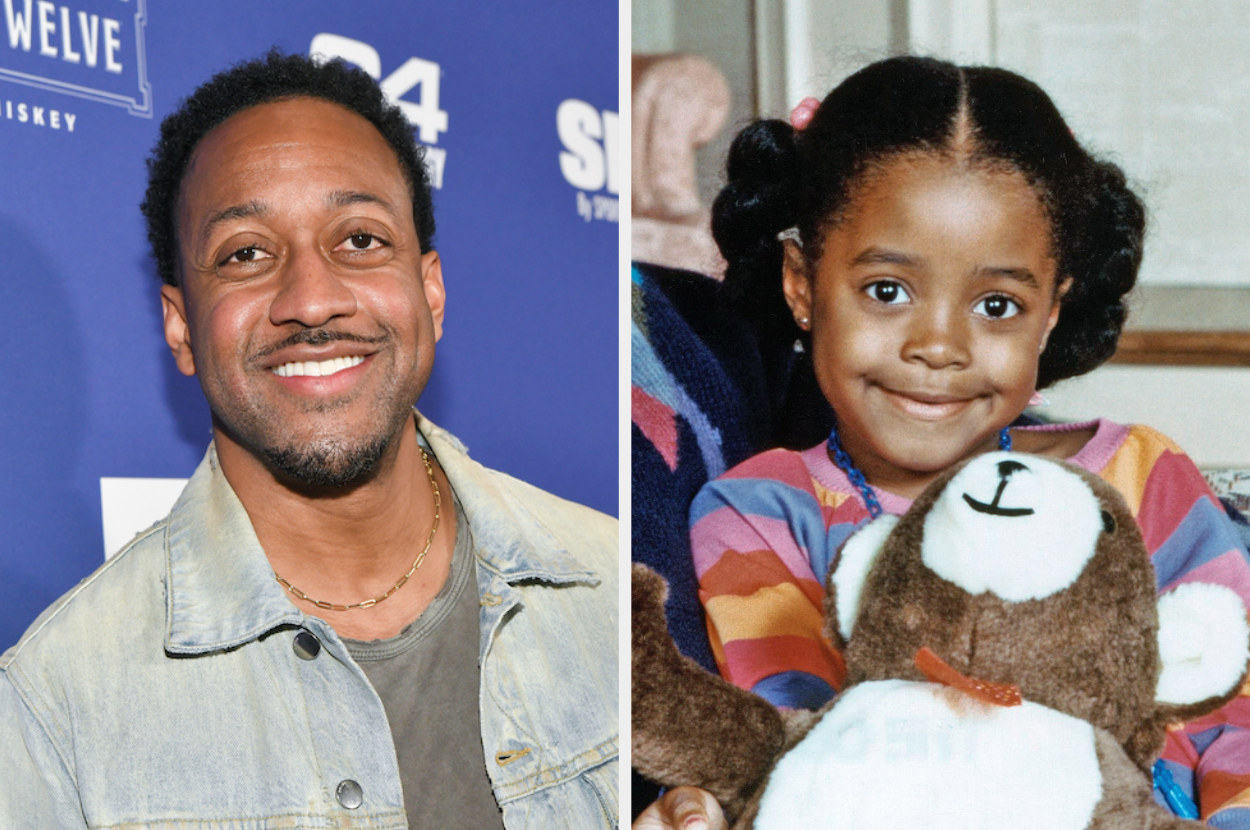 Getty / NBC / Everett
He shared, "In 1984, I auditioned for The Cosby Show. And that was a very emotional audition. [Then-NBC president] Brandon Tartikoff was in the room. And Mr. Cosby, obviously. They brought everybody that made the show, all the kids — they probably had us audition over the course of like five or six hours. My agent had been told that they've pretty much settled on [me], so I went to the audition thinking I was just going on a last audition. And then, all of a sudden, this little girl walks in."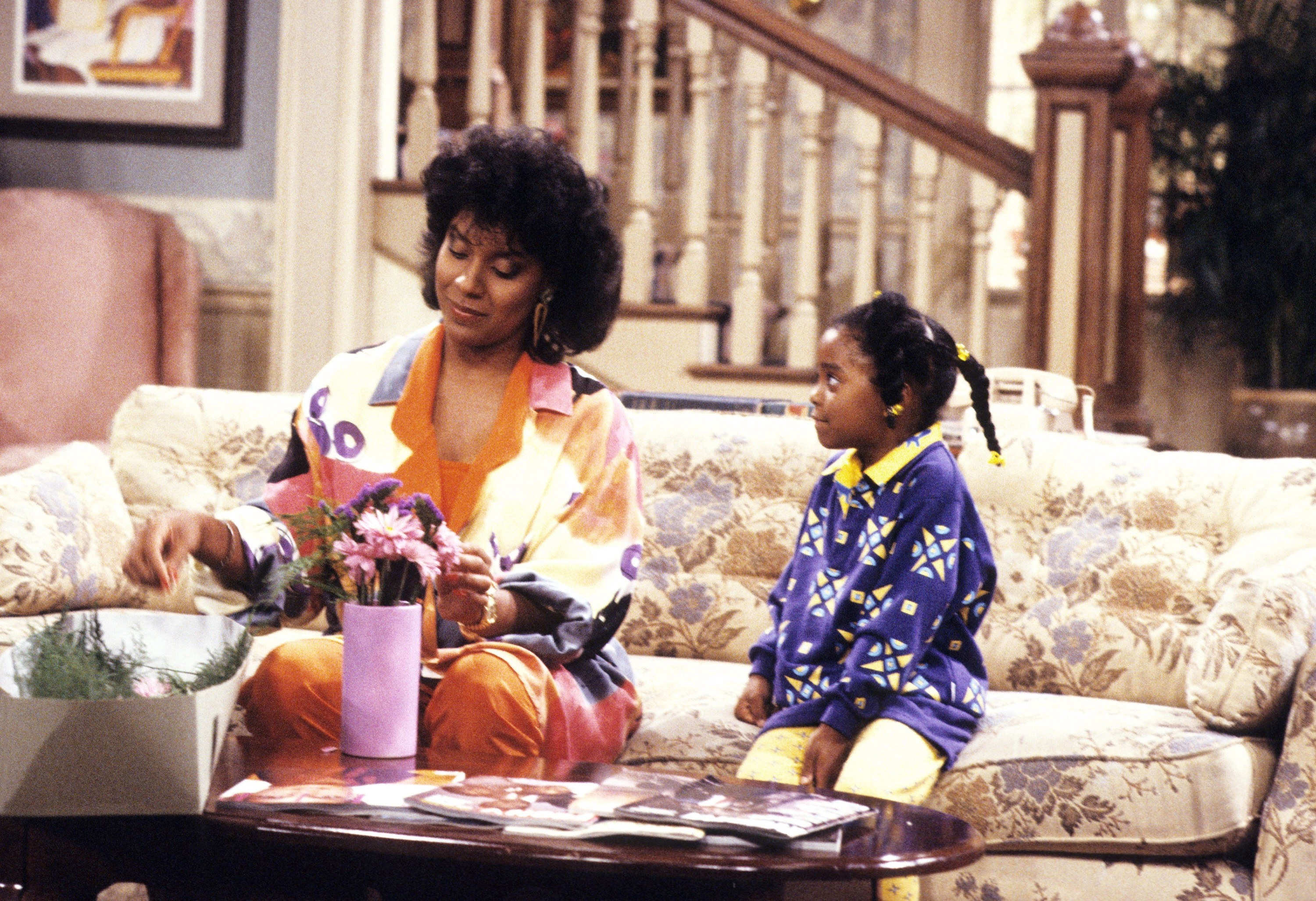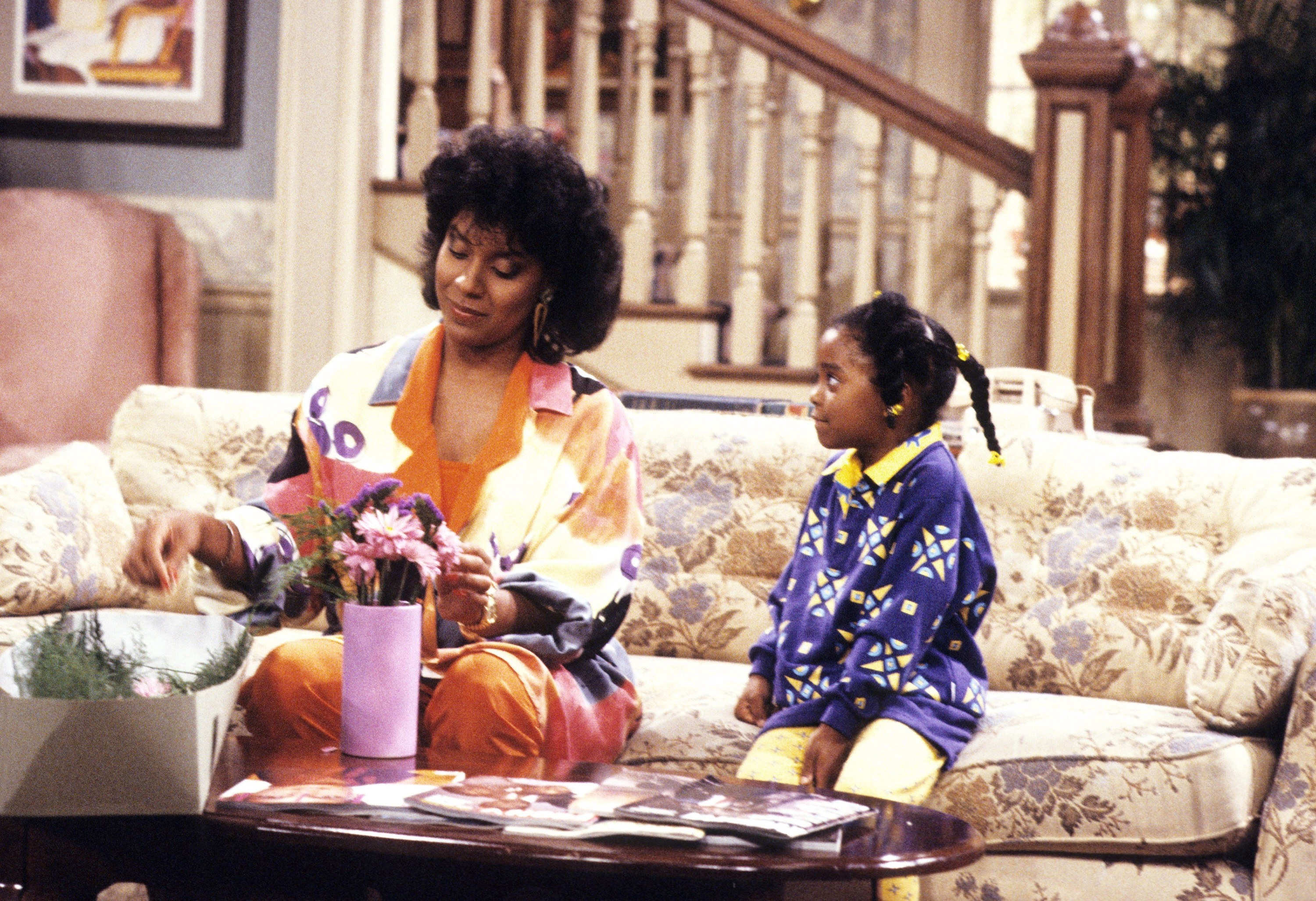 NBC / Everett
24.
Darren Criss originally auditioned to play Finn Hudson on Glee, but wasn't a football player and too "small" to play one. The part went to Cory Monteith instead.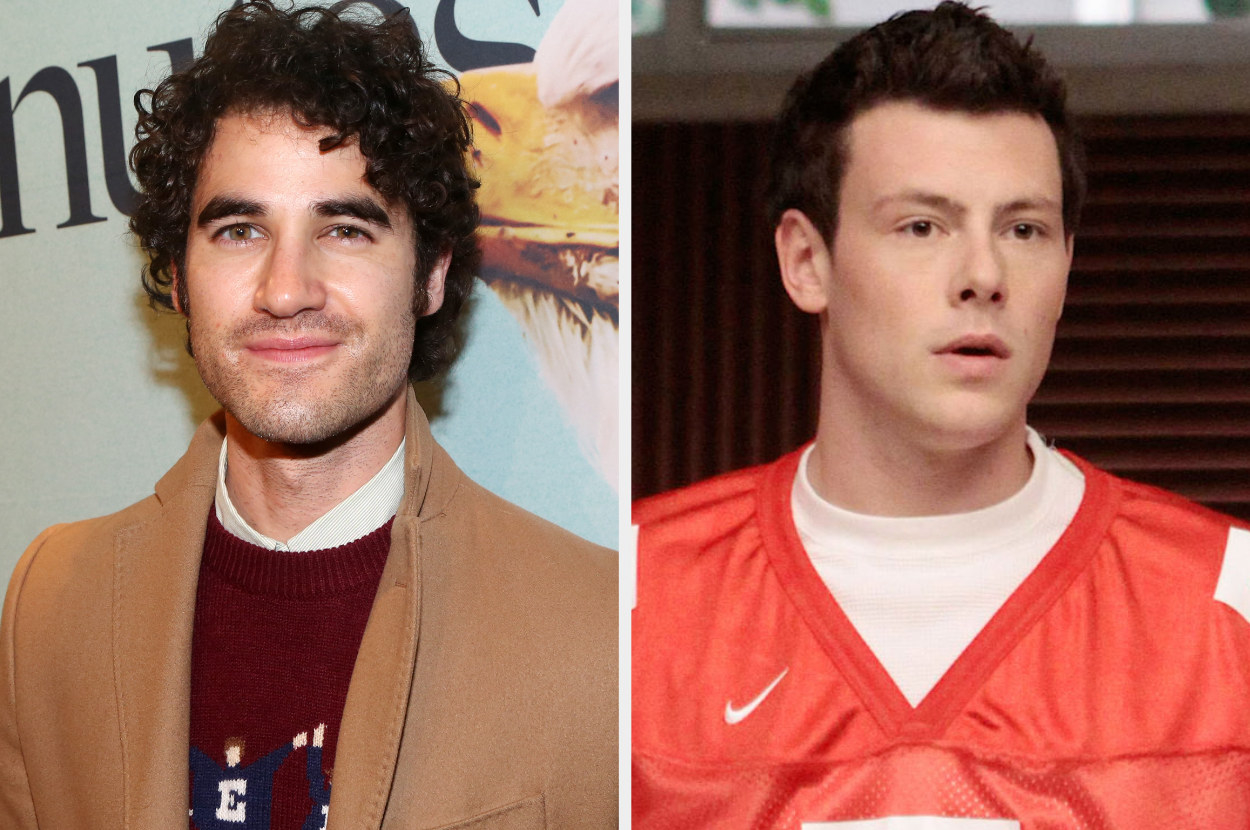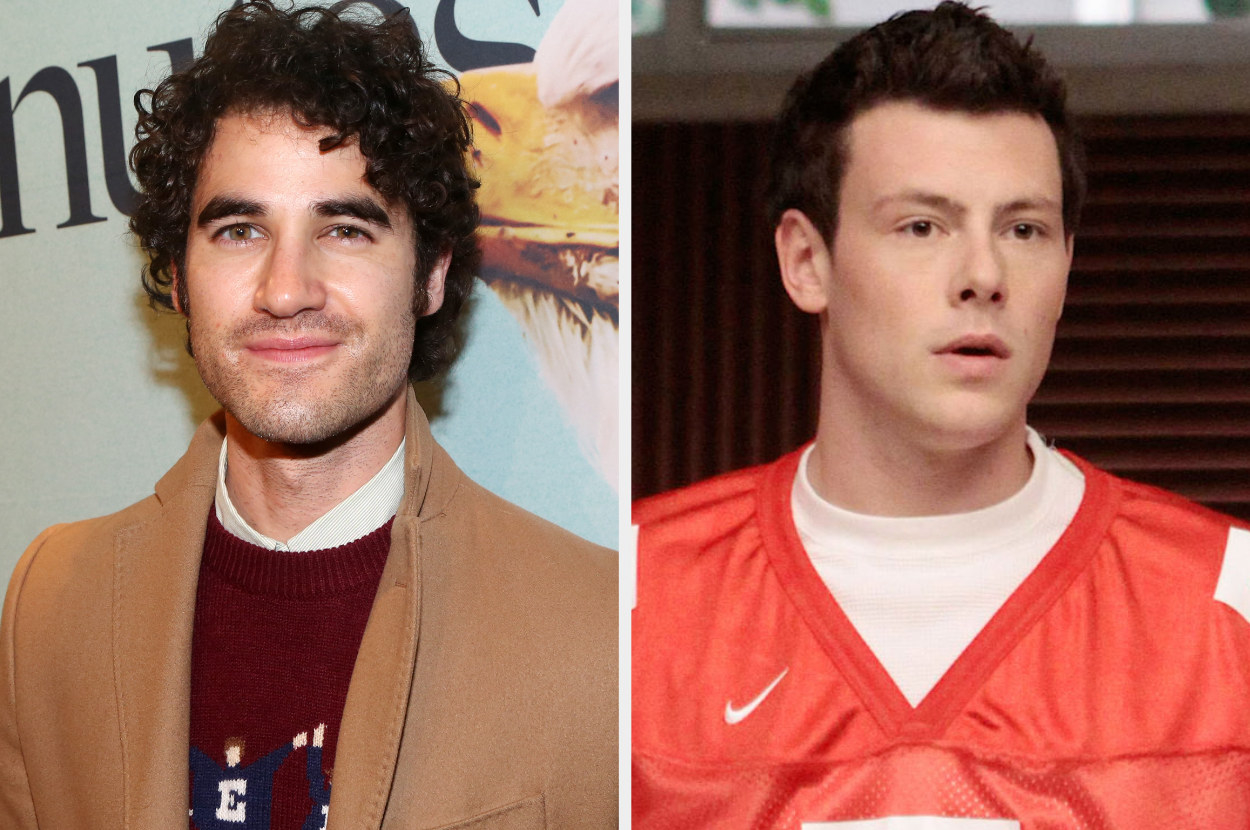 Getty / Fox / Everett
Luckily Darren went in again to audition for Blaine in the show's second season. Darren told Vanity Fair, "I went out for the role Finn originally, and I'm not a football player. I'm a smaller guy. And I didn't get it. And I'm glad I didn't because I got to finish college. So when I got the breakdown for Blaine, it was the first time where I said to myself, this is something I could maybe do and have a shot at it. It's a great character. So I cleaned myself up and went in."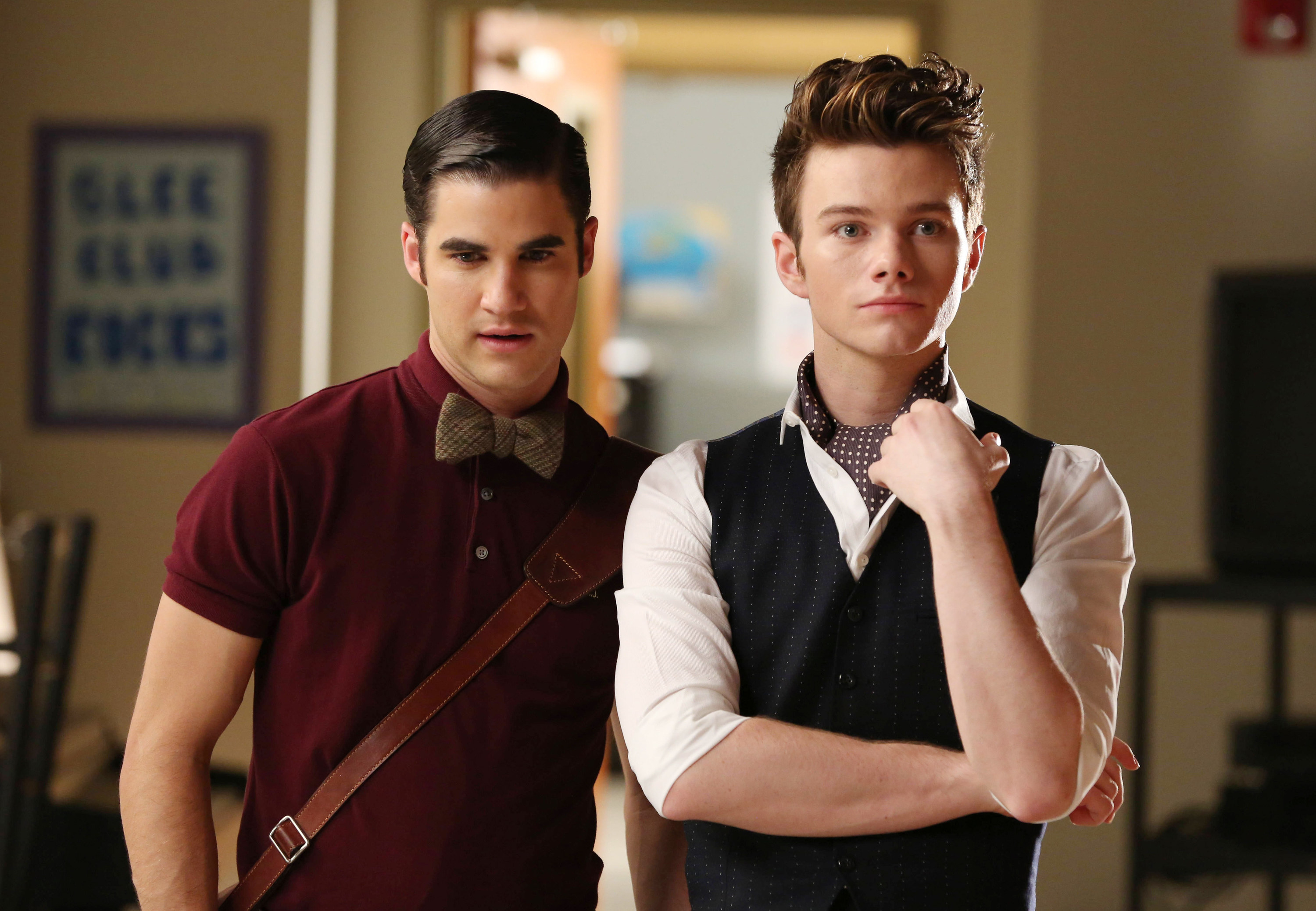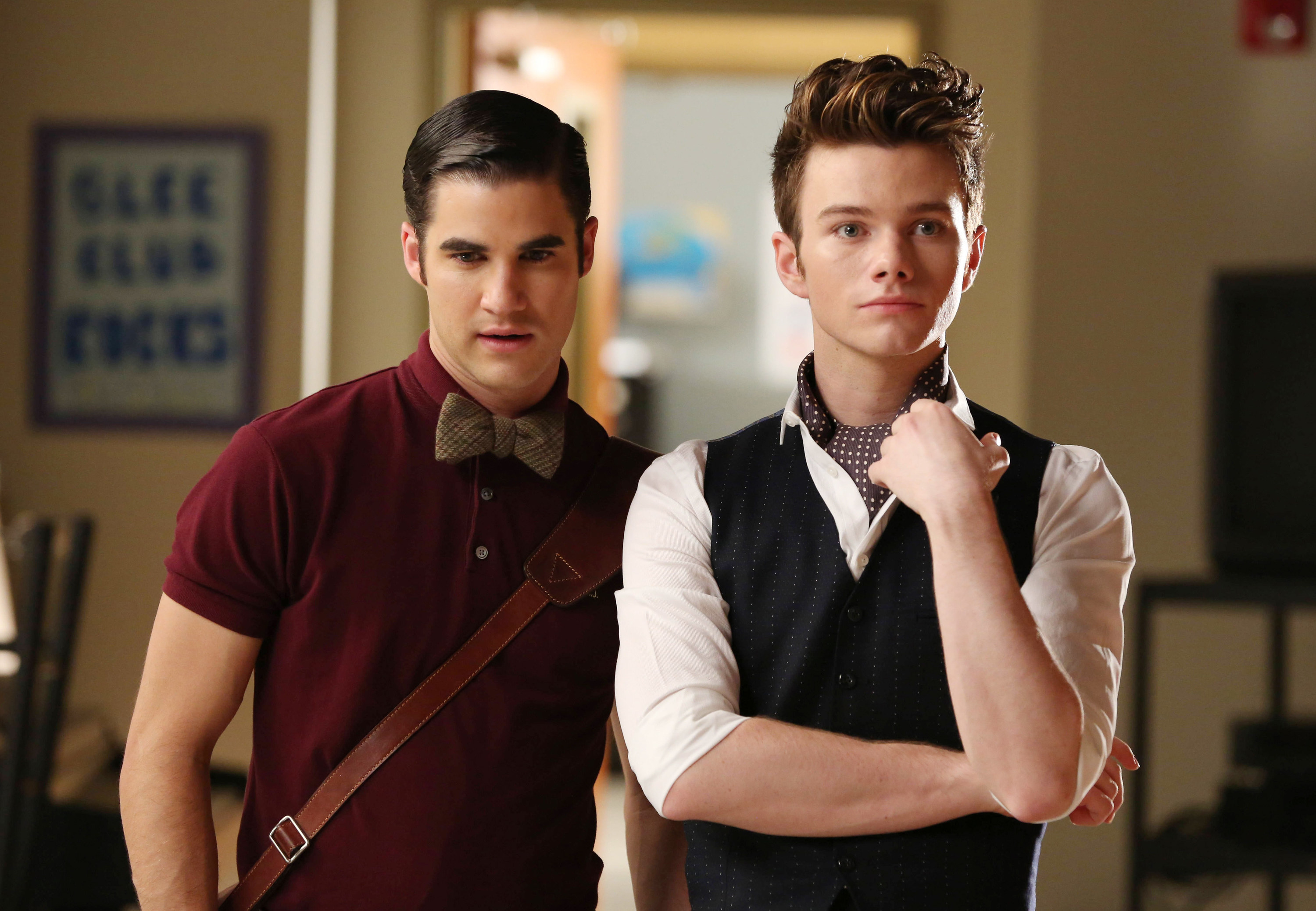 Fox / Everett
25.
Saoirse Ronan was the "prototype" for the character of Scarlet Witch, but didn't end up getting to audition for the role.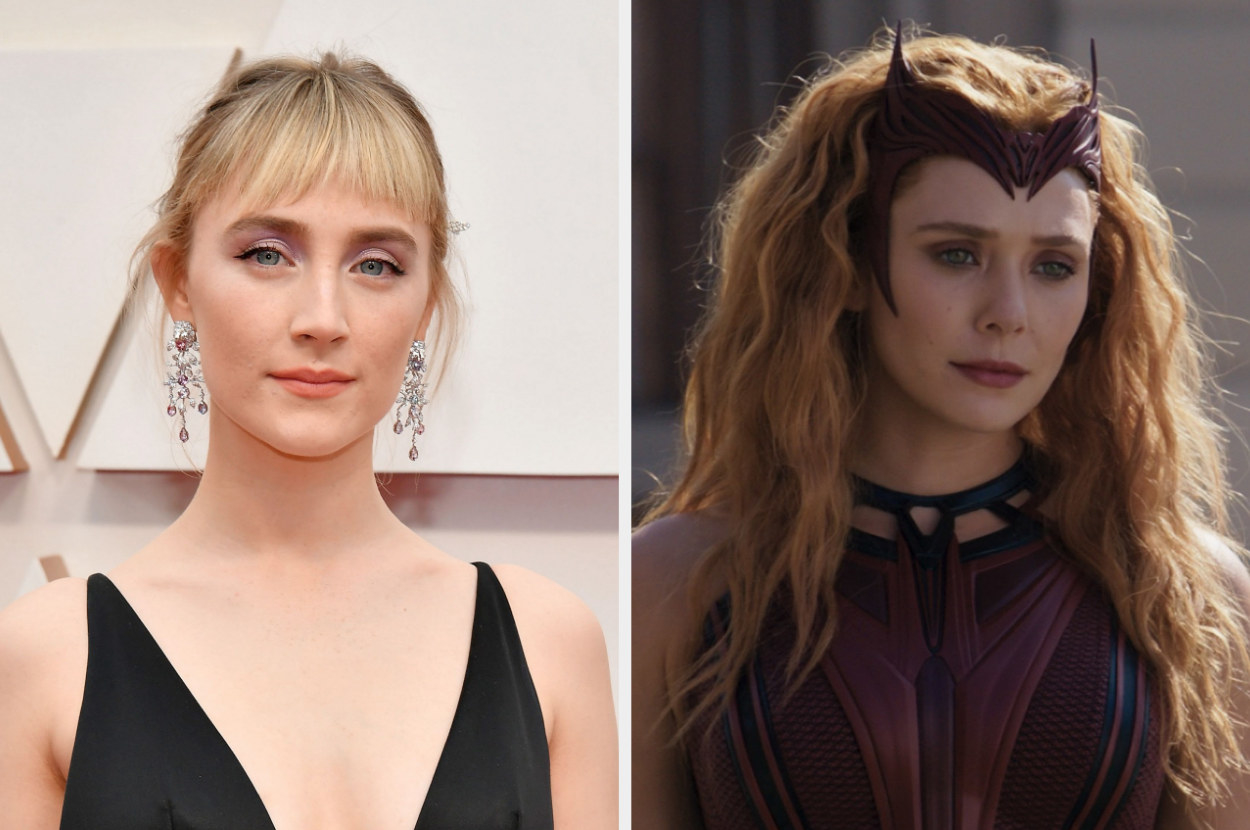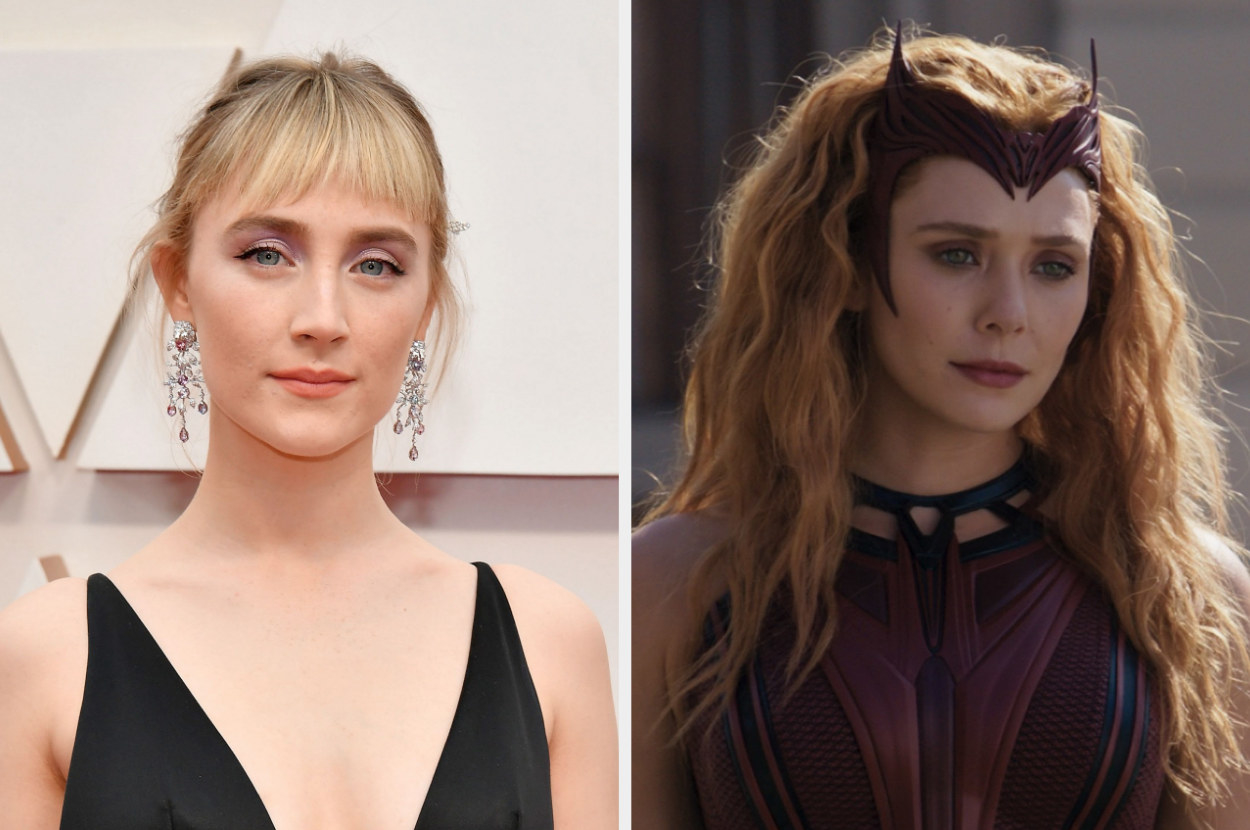 Getty / Disney+ / Everett
Elizabeth Olsen eventually got cast to play Scarlet Witch, but Saorise explained that she'd love to join the MCU one day.

Disney+ / Everett
26.
Mädchen Amick was in the running for Gilmore Girls' Lorelai Gilmore, but she didn't get the job because the network didn't think she was old enough to play a mom, and Lauren Graham got the role instead.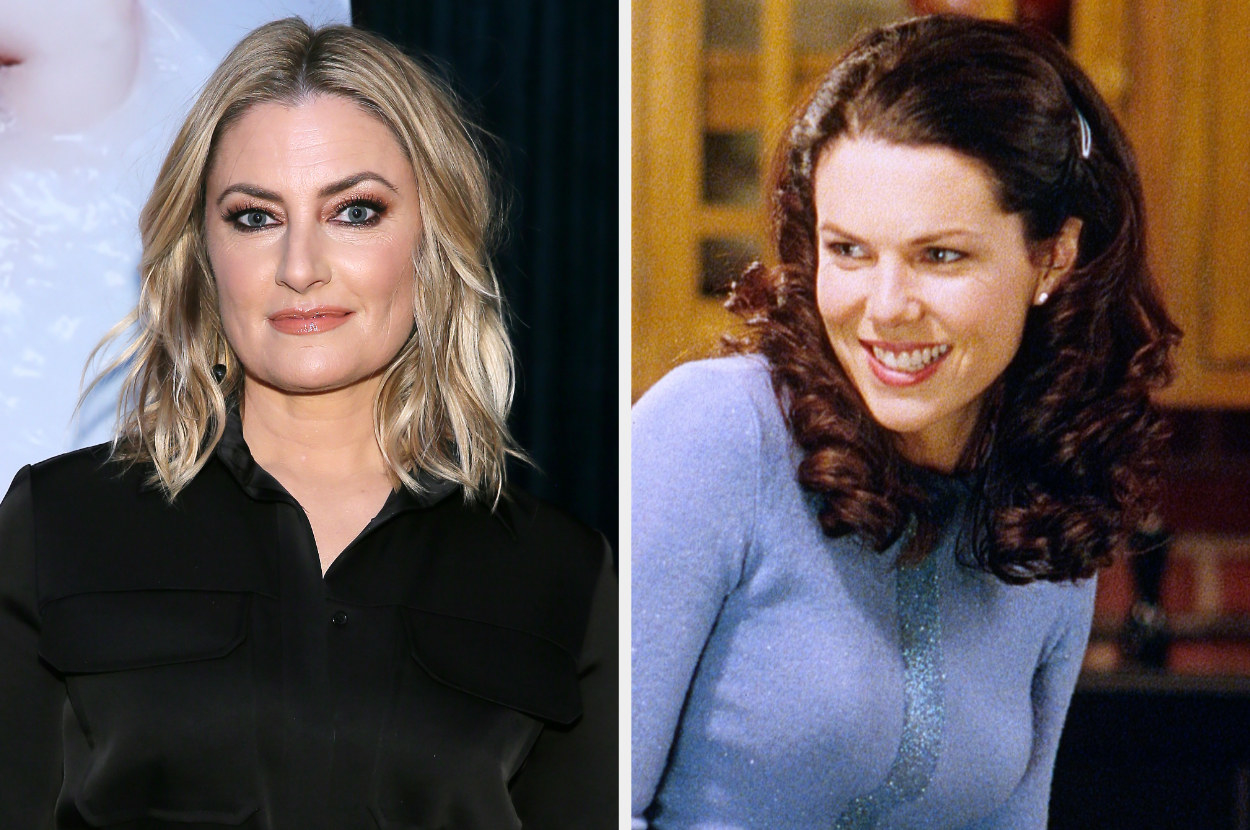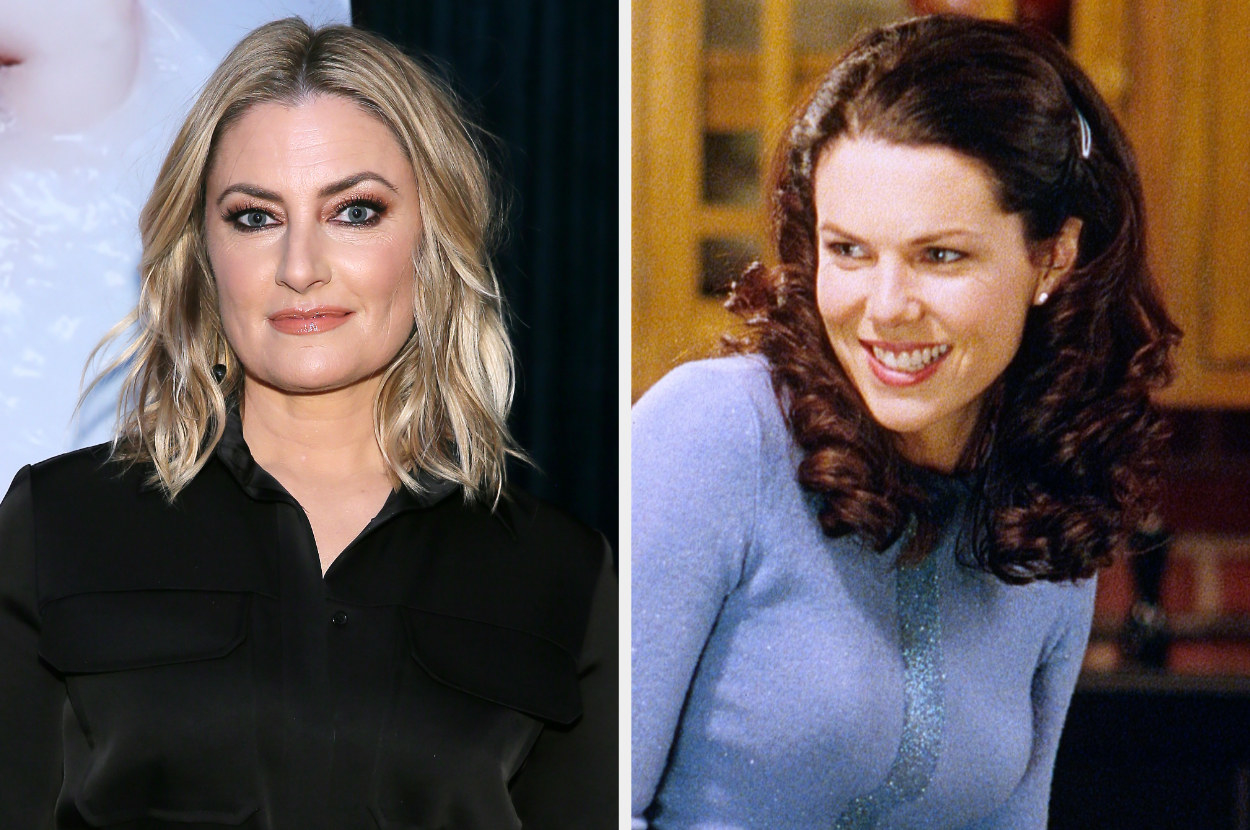 Getty / The WB / Everett
Mädchen shared, "I actually got really far in the testing process and almost got the part of Lorelai. But the network said I didn't seem old enough to be a mother, which I had thought was kind of the whole point." She was brought in later on to play Christopher's ex-fiancé Sherry Tinsdale.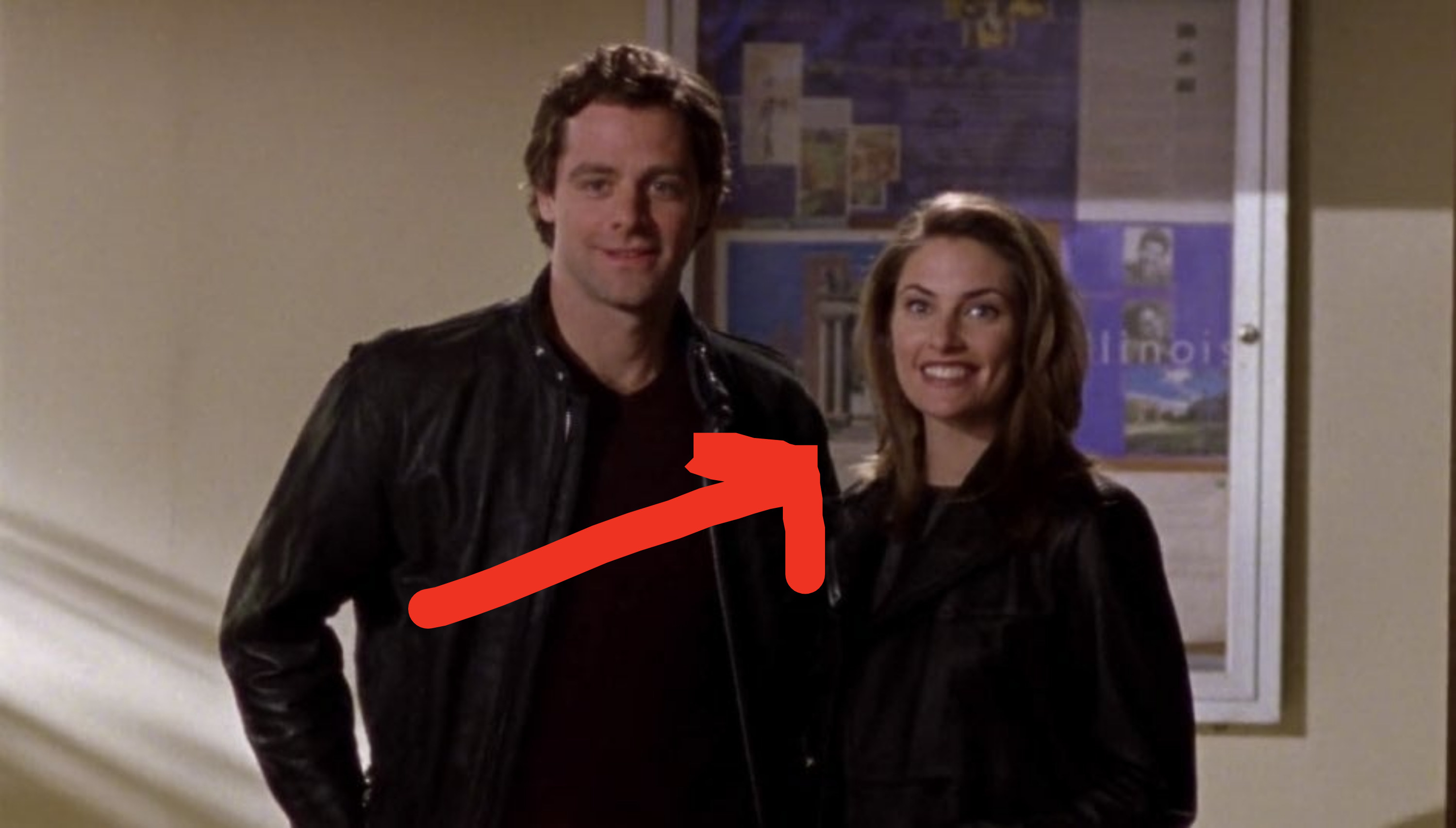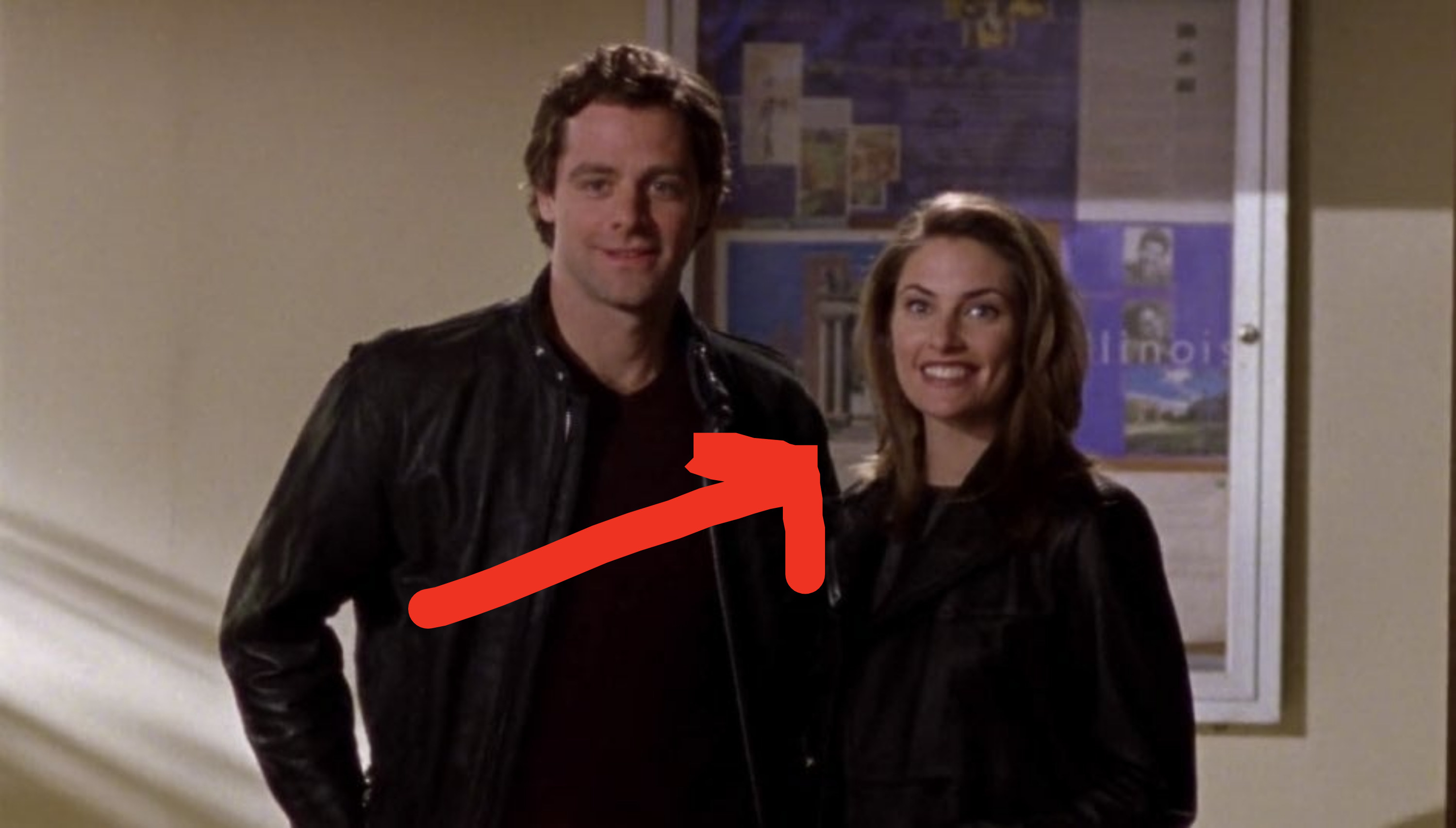 The WB
27.
Joshua Jackson was originally announced to play Owen Hunt on Grey's Anatomy, but just weeks before he was scheduled to shoot his first episode, the 2007 Writers Guild of America strike happened.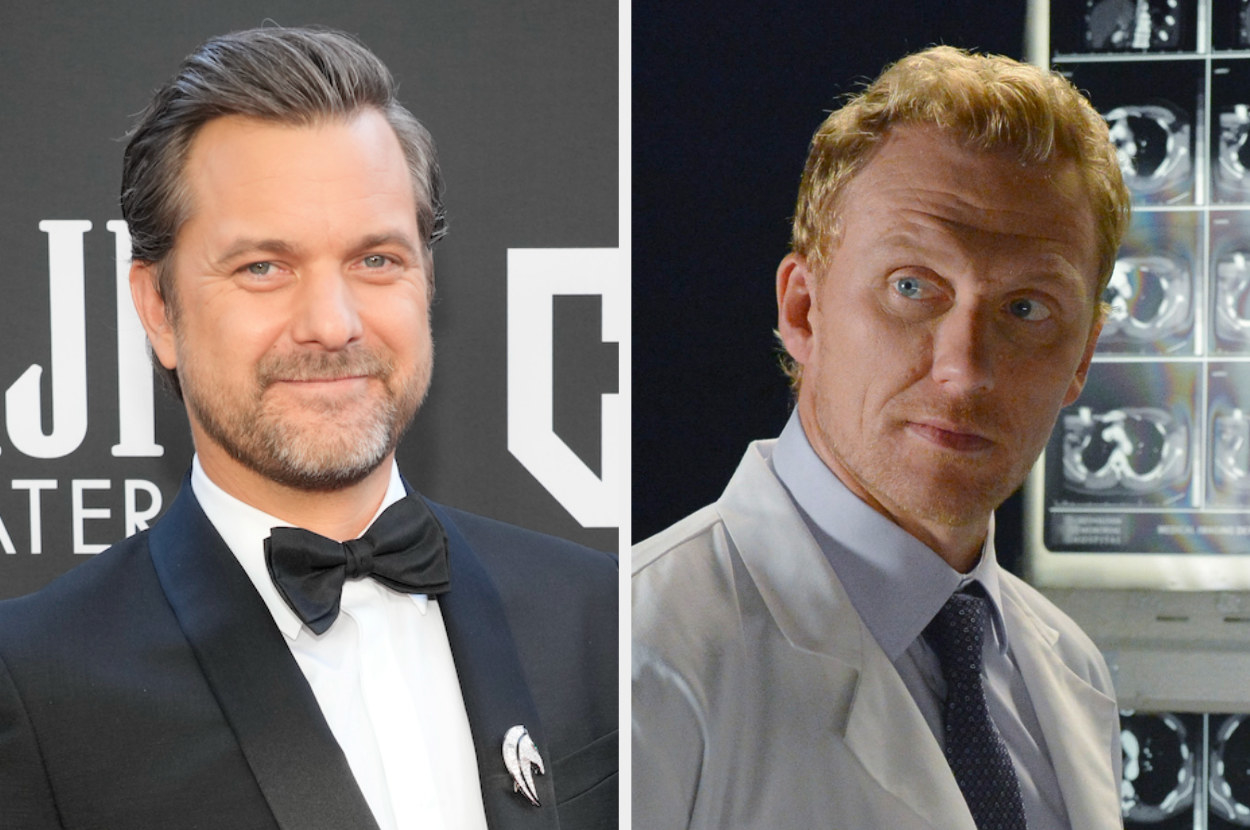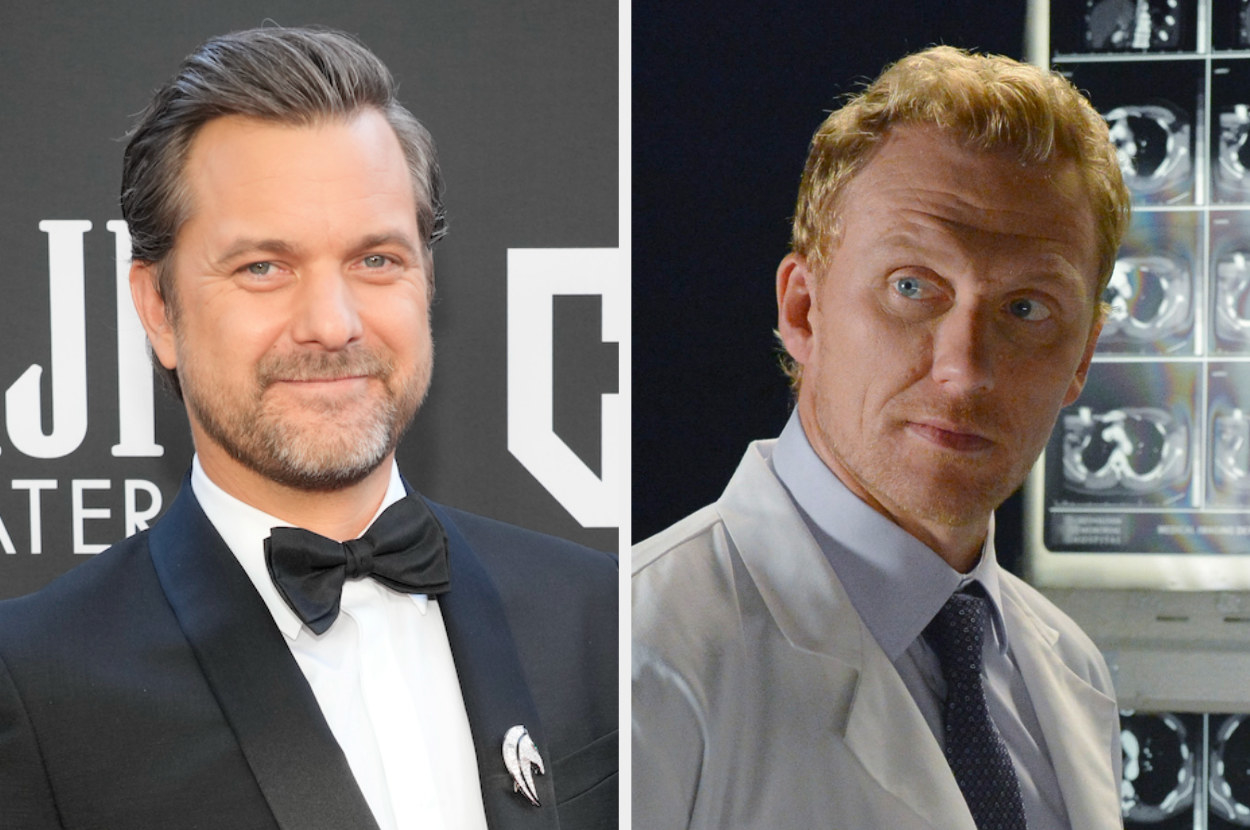 Getty / ABC / Everett
By the time the strike ended, Joshua had already moved on to star on Fringe, and the role went to Kevin McKidd.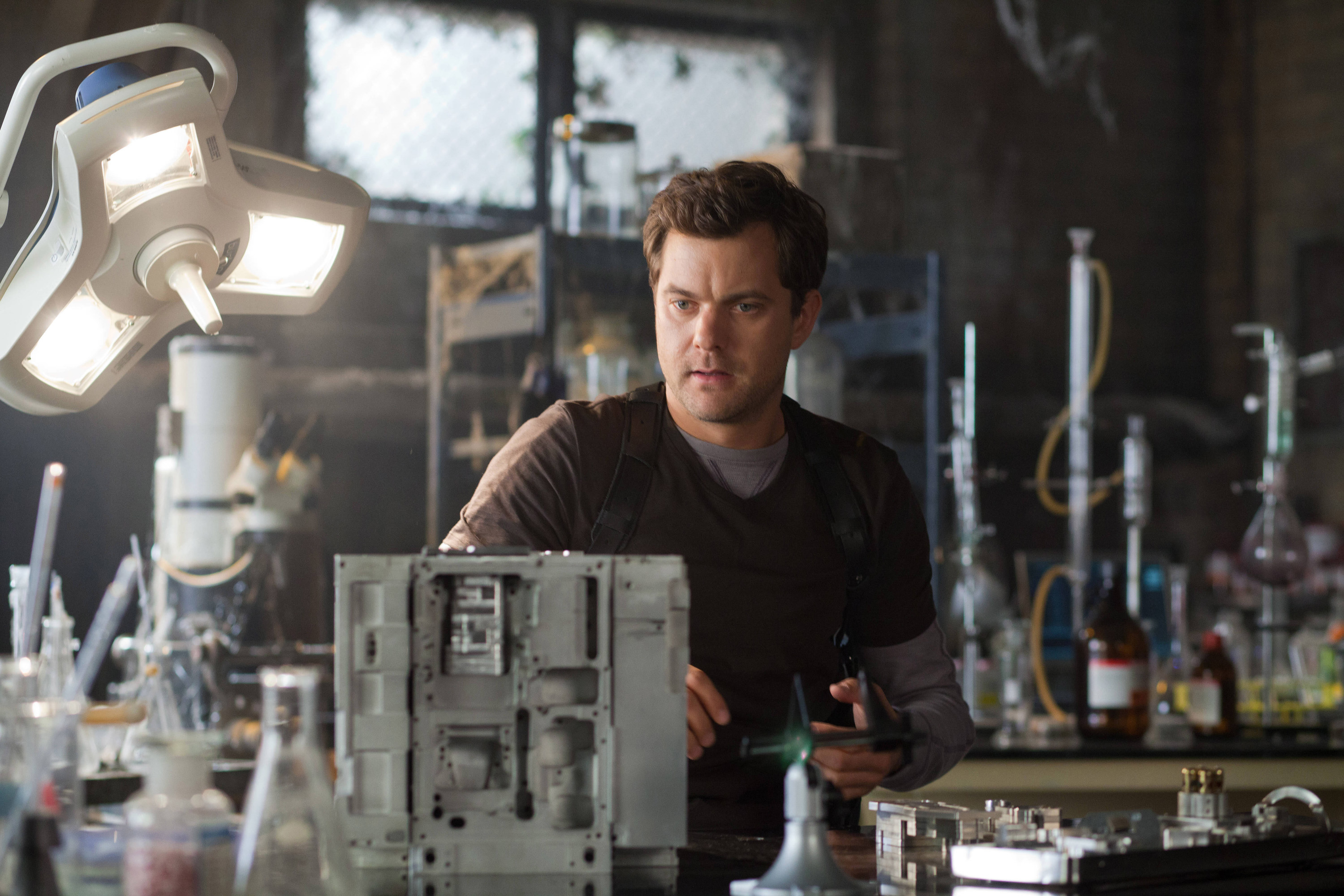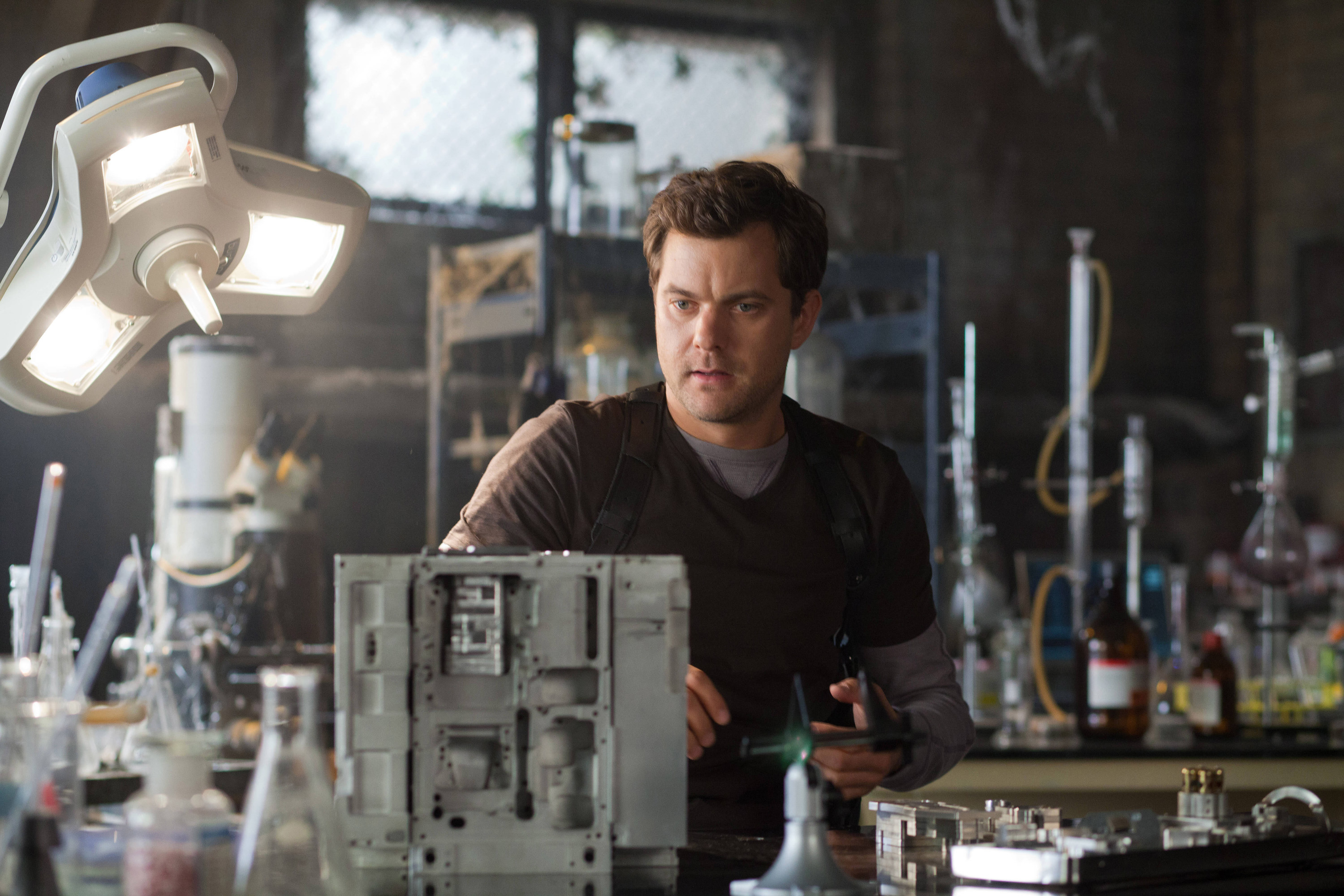 Fox / Everett
28.
Penn Badgley originally screen-tested to play Jesse Pinkman on Breaking Bad, but the role went to Aaron Paul instead.

Getty / AMC / Everett
Chace Crawford told the Independent that Breaking Bad was actually cast around the same time Gossip Girl was. Luckily, Penn was later offered the role of Dan Humphrey instead.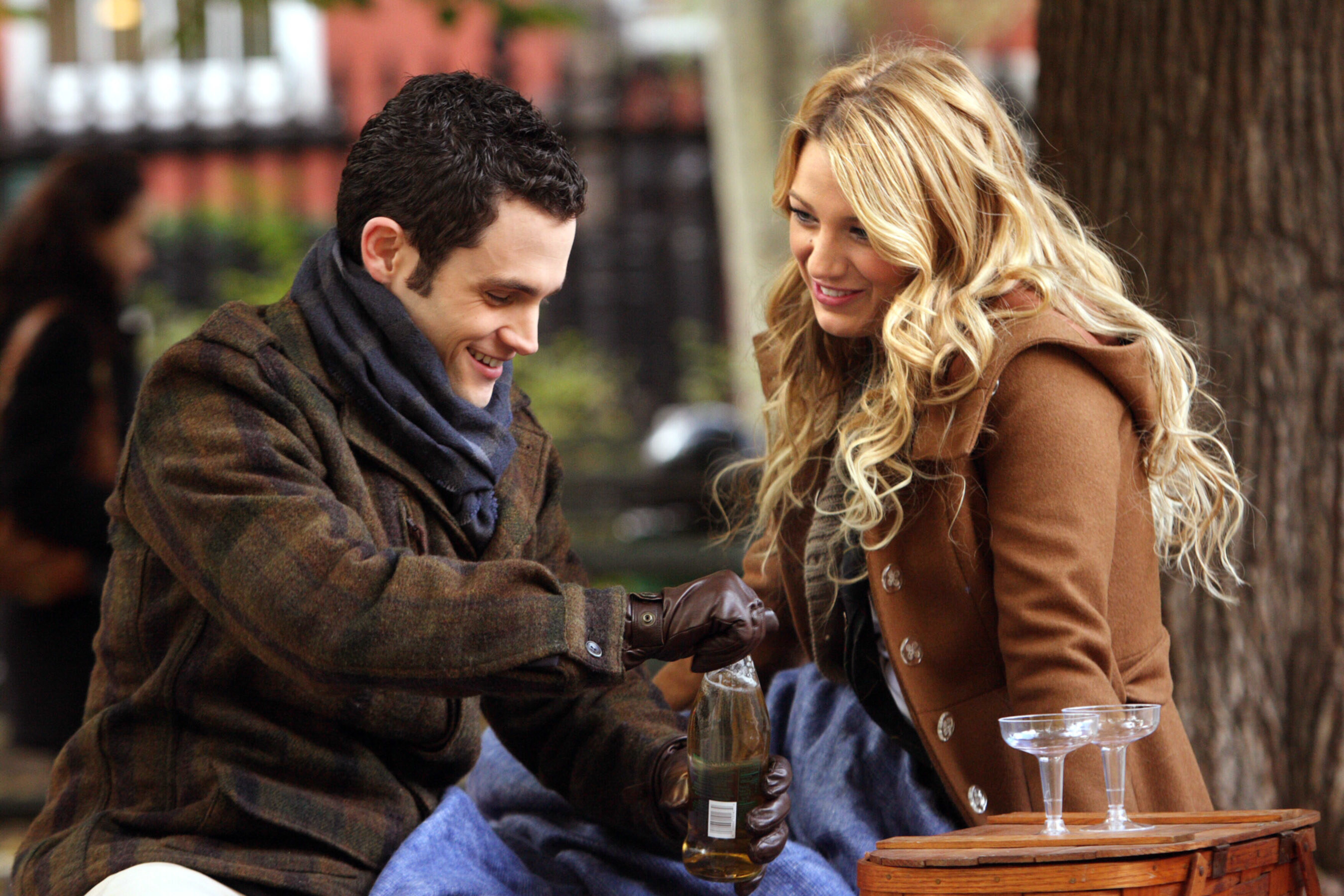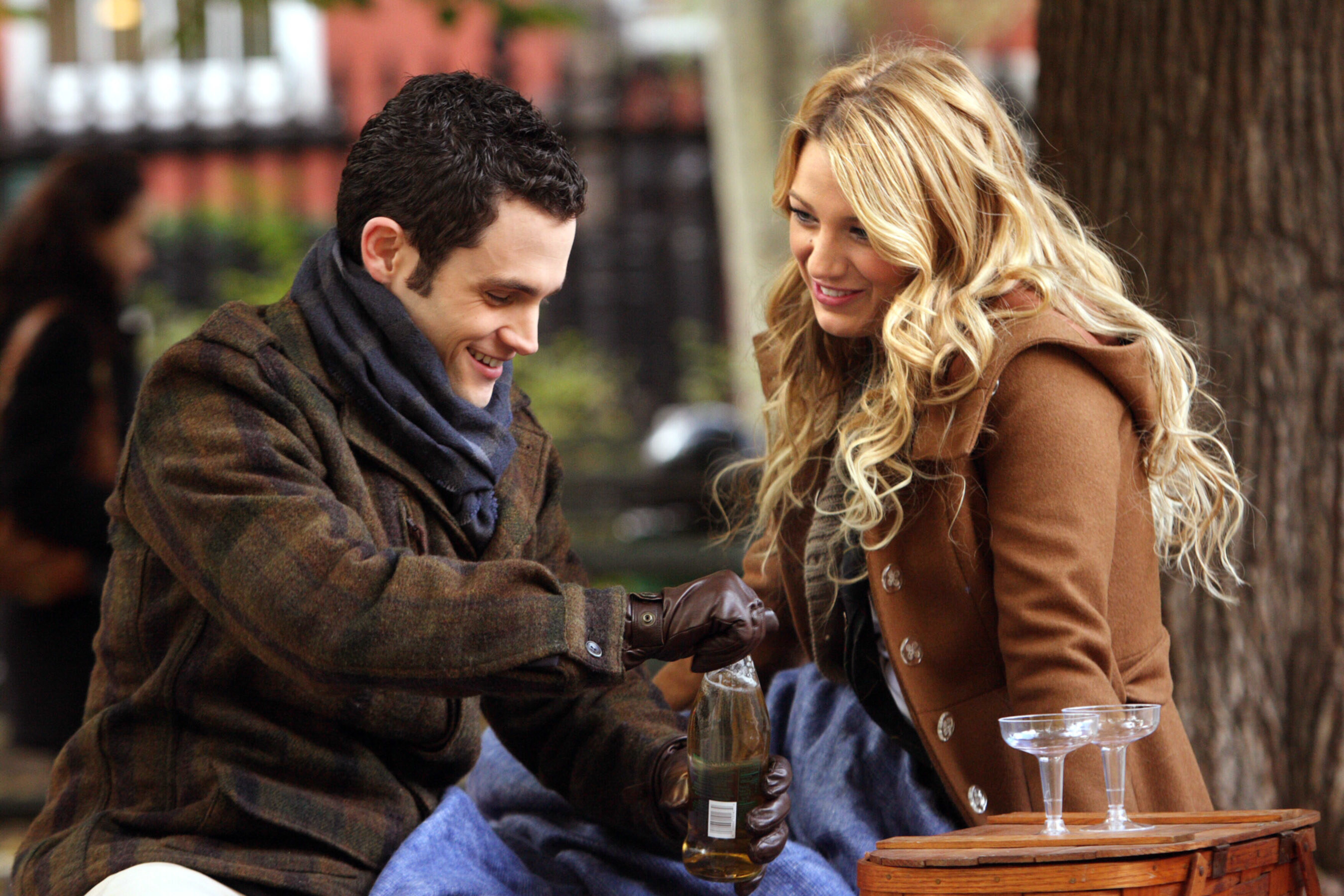 The CW / Everett
29.
Finally, David Duchovny auditioned for Danny, Joey, AND Jesse in Full House but lost the roles to Bob Saget, Dave Coulier, and John Stamos.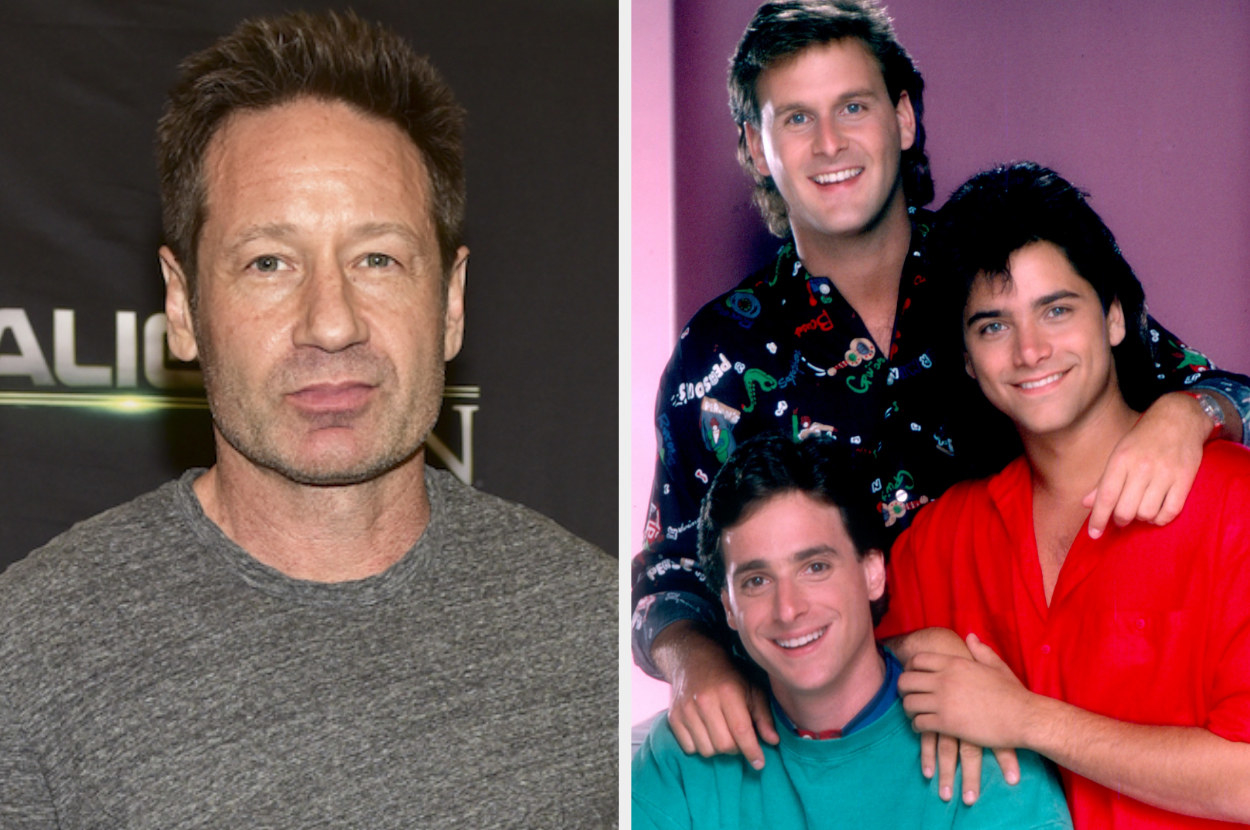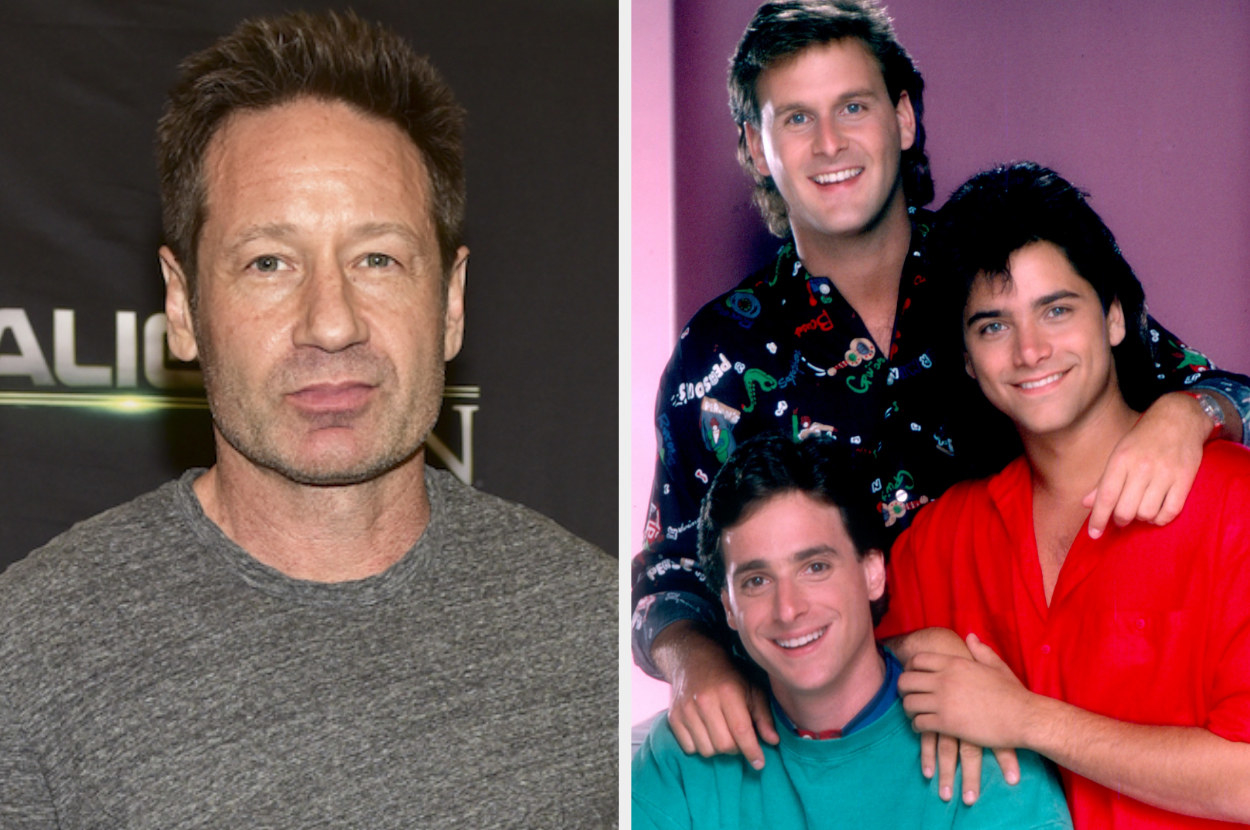 Getty / ABC / Everett
He told Jimmy Kimmel, "I had great disappointment because I had auditioned for a show called Full House. They could not figure out how to use me. All they could figure out was how they did not want to use me."
View this video on YouTube

Jimmy Kimmel Live