With the box office back in full swing in 2022, Hollywood is proving that nature is healing as the remakes of Firestarter and Salem's Lot look to haunt audiences this summer.
Tap to play or pause GIF Tap to play or pause GIF

Blumhouse Pictures
With that in mind (and more undoubtedly on the way), I've decided to take an optimistic look at remakes by examining and showcasing the 25 best remakes throughout the history of horror!
25.
Night of the Living Dead (1990)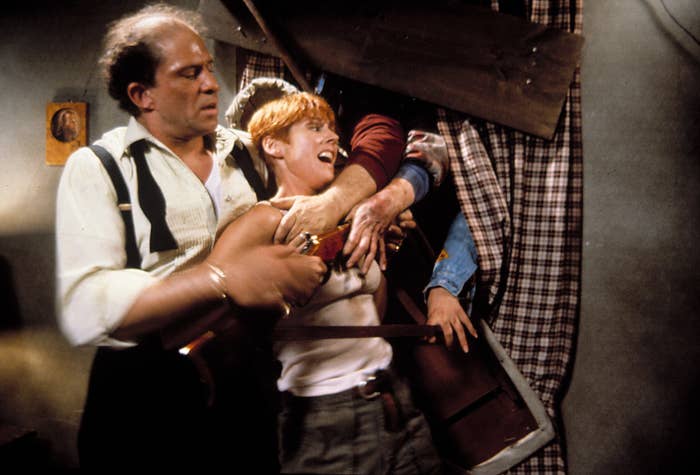 Columbia Pictures / Courtesy Collection
The directorial debut of SFX maestro, Tom Savini, the remake of Night of the Living Dead lives up to the namesake of its predecessor while using inspired modern technical and visual effects flourishes unavailable to the original film.
24.
Child's Play (2019)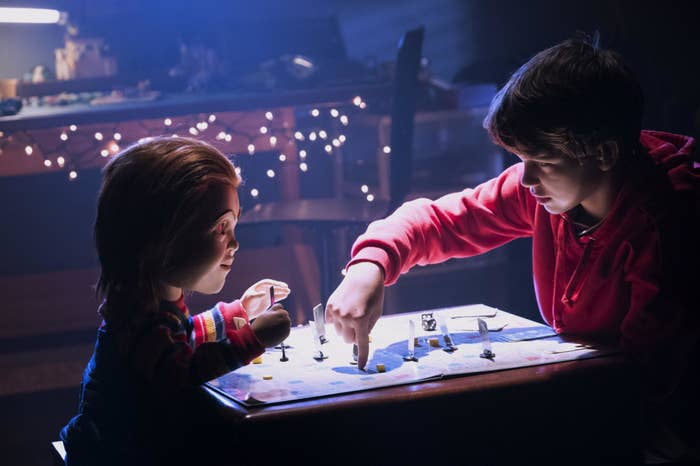 Orion Pictures / Lifestyle pictures / Alamy
This 2019 remake of Child's Play wisely departs from the supernatural elements of the original series in exchange for a more original "A.I. toys run amok" concept that allows it to shake off that "horror remake" stigma and run wild during its nastier bits.
23.
The Last House on the Left (2009)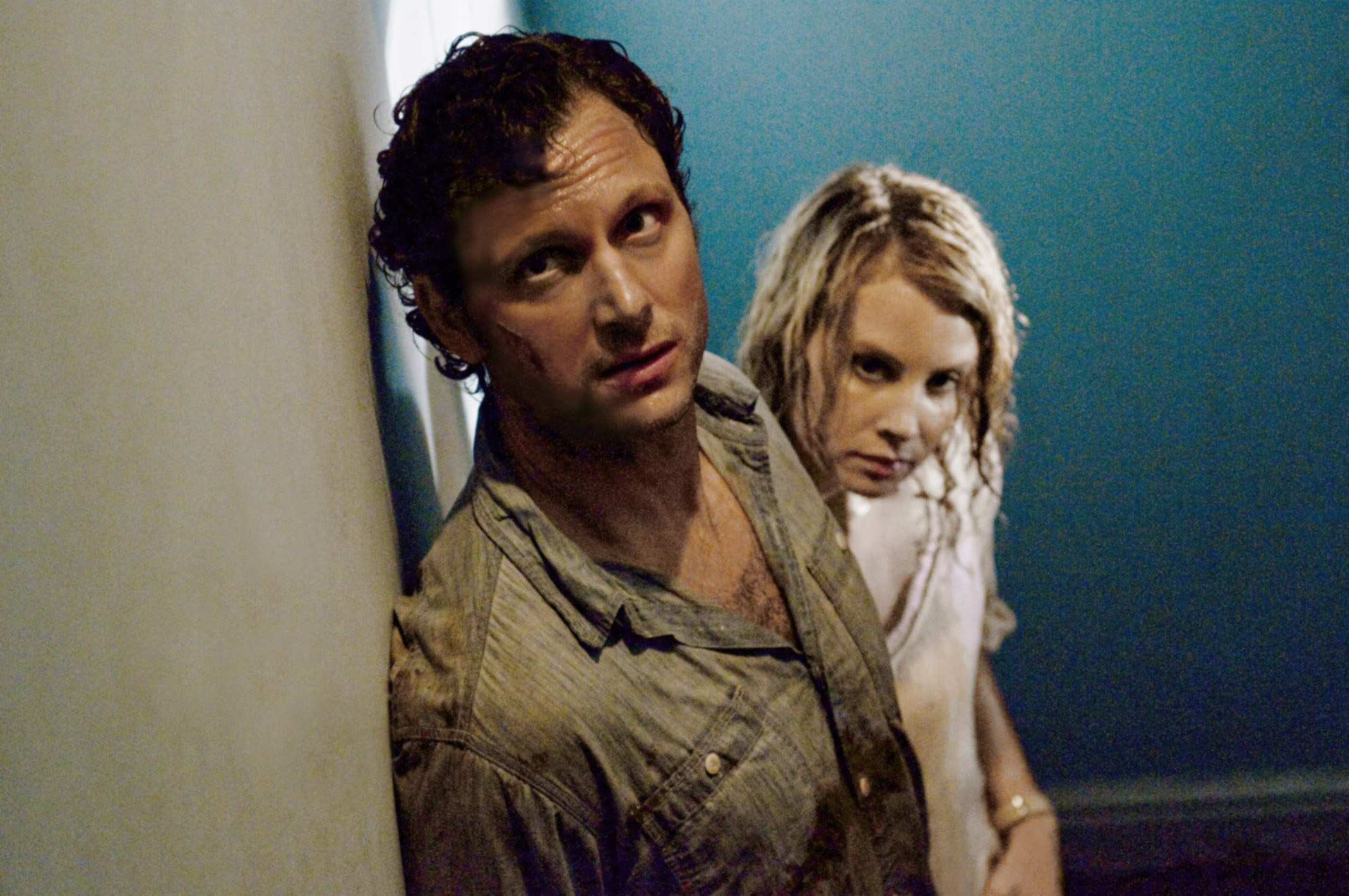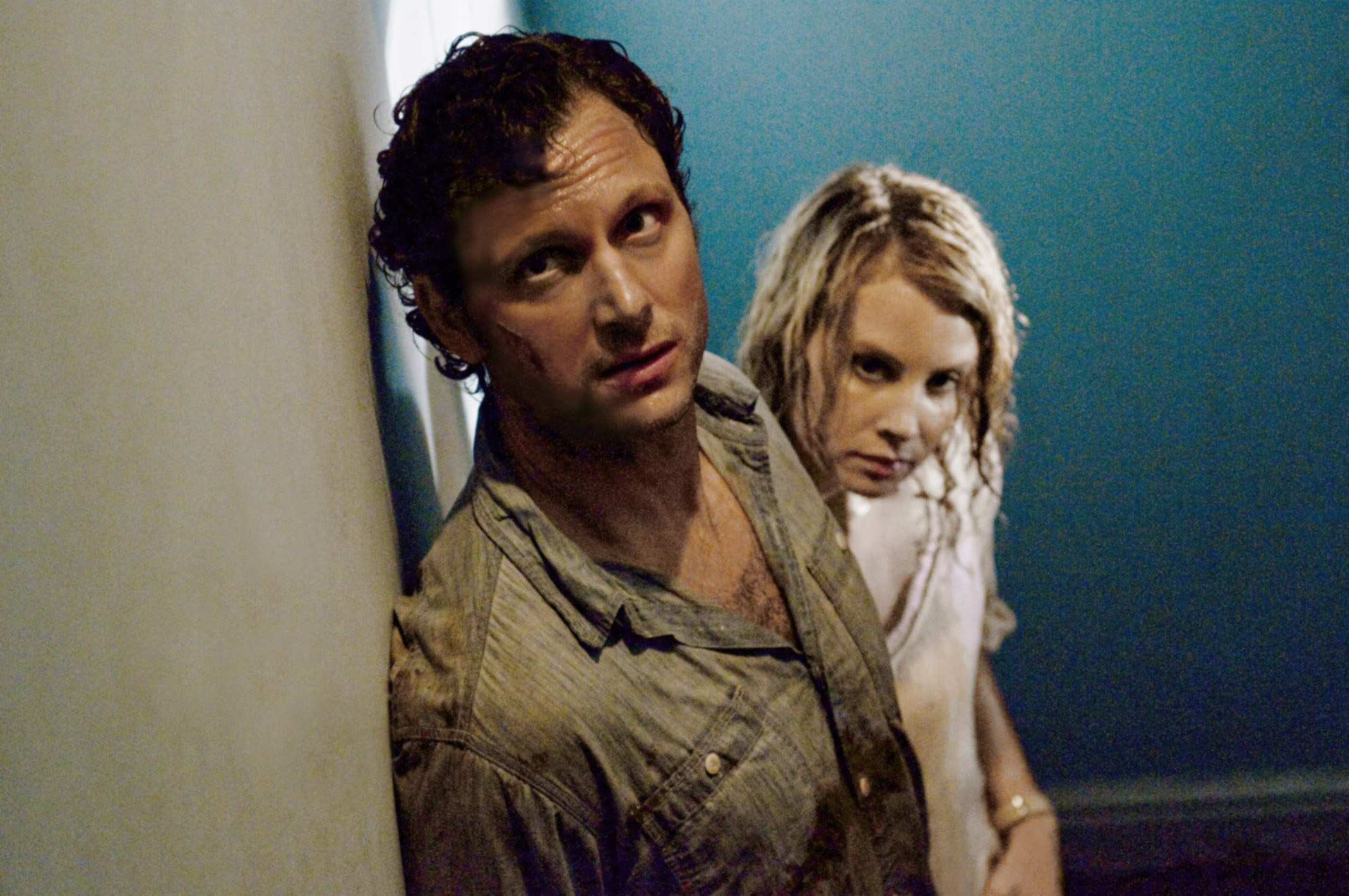 Rogue Pictures / Courtesy Everett Collection
This slick and suspenseful remake of Wes Craven's exploitation classic eases up on the unrepentant sleaze and sadism of the first film while still injecting Last House on the Left with memorably brutal ends for the film's extremely despicable villains.
22.
The Mummy (1999)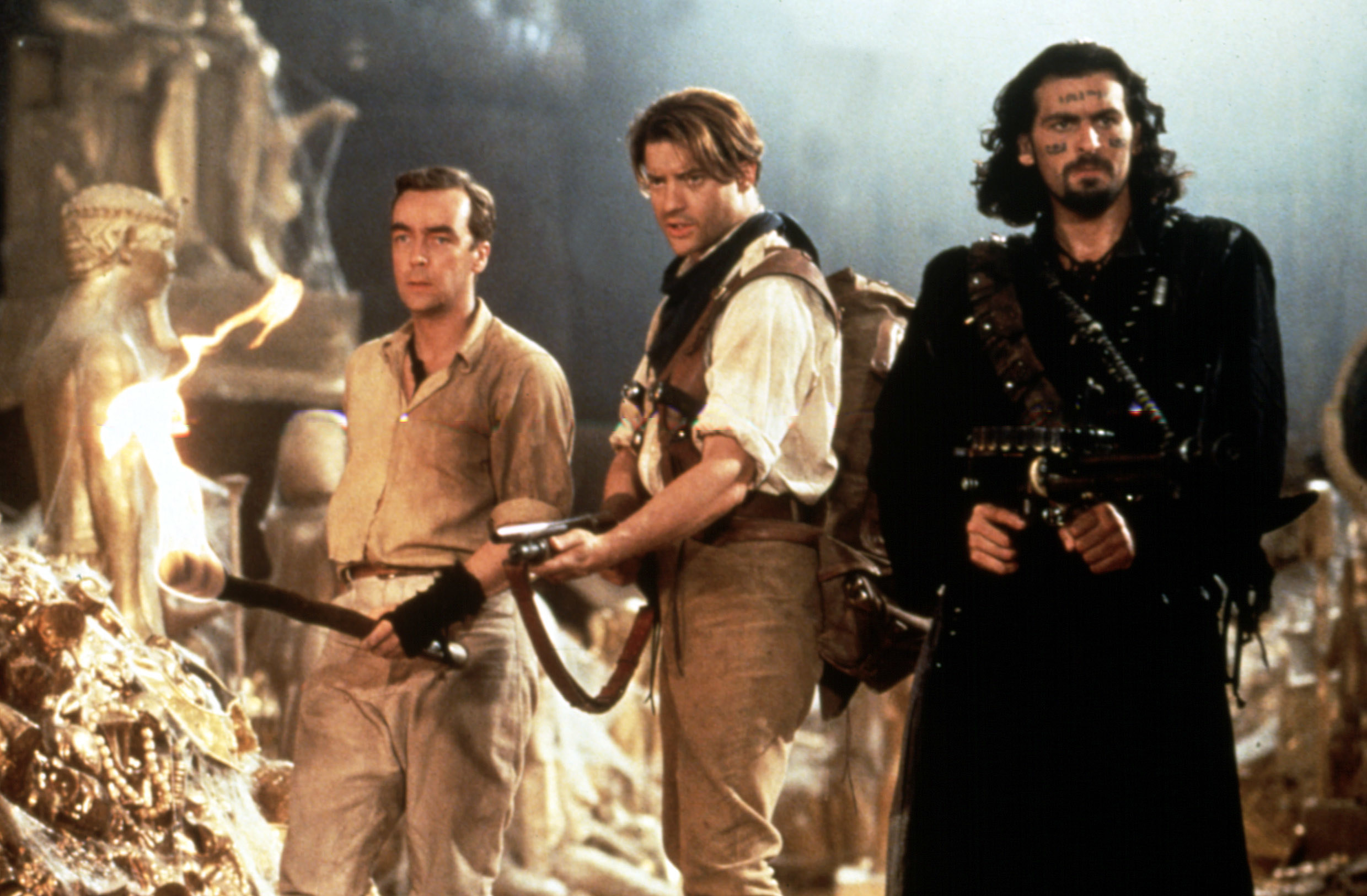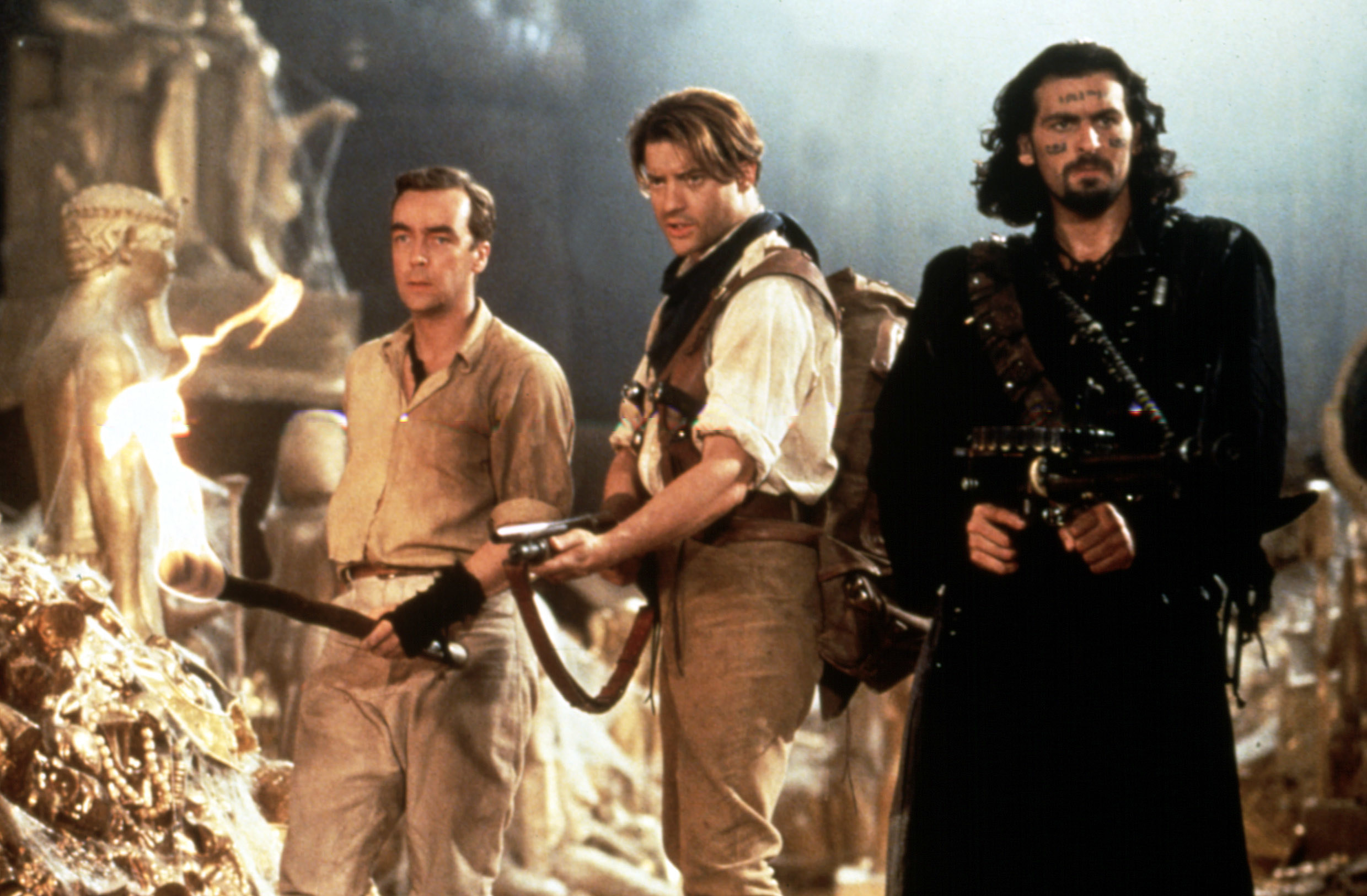 Universal Pictures / Courtesy Everett Collection
Riding the line between adventure film and horror, a la Jaws or Underwater, the 1999 remake of The Mummy is pure big budget genre entertainment from start to finish.
21.
The Hills Have Eyes (2006)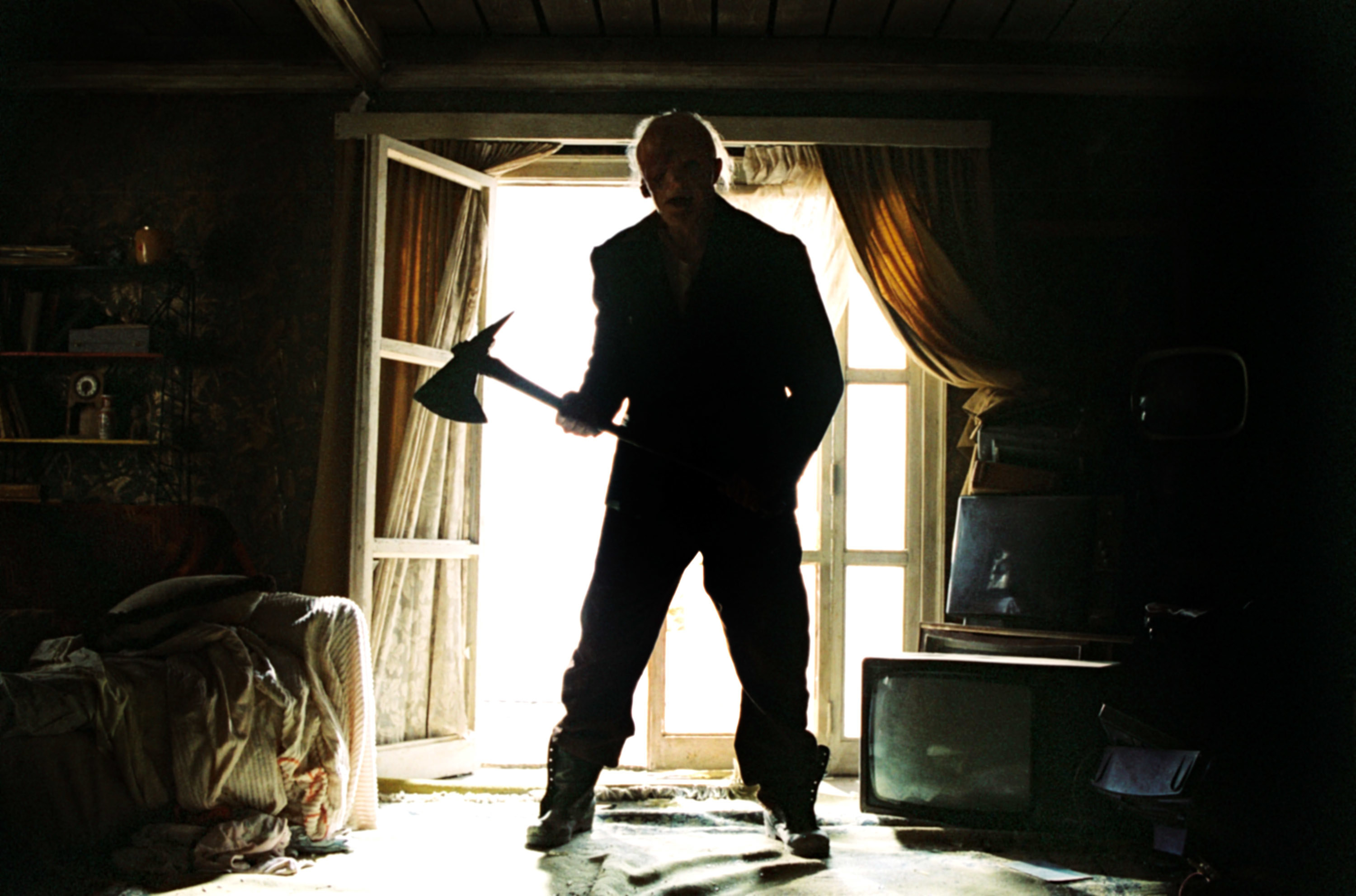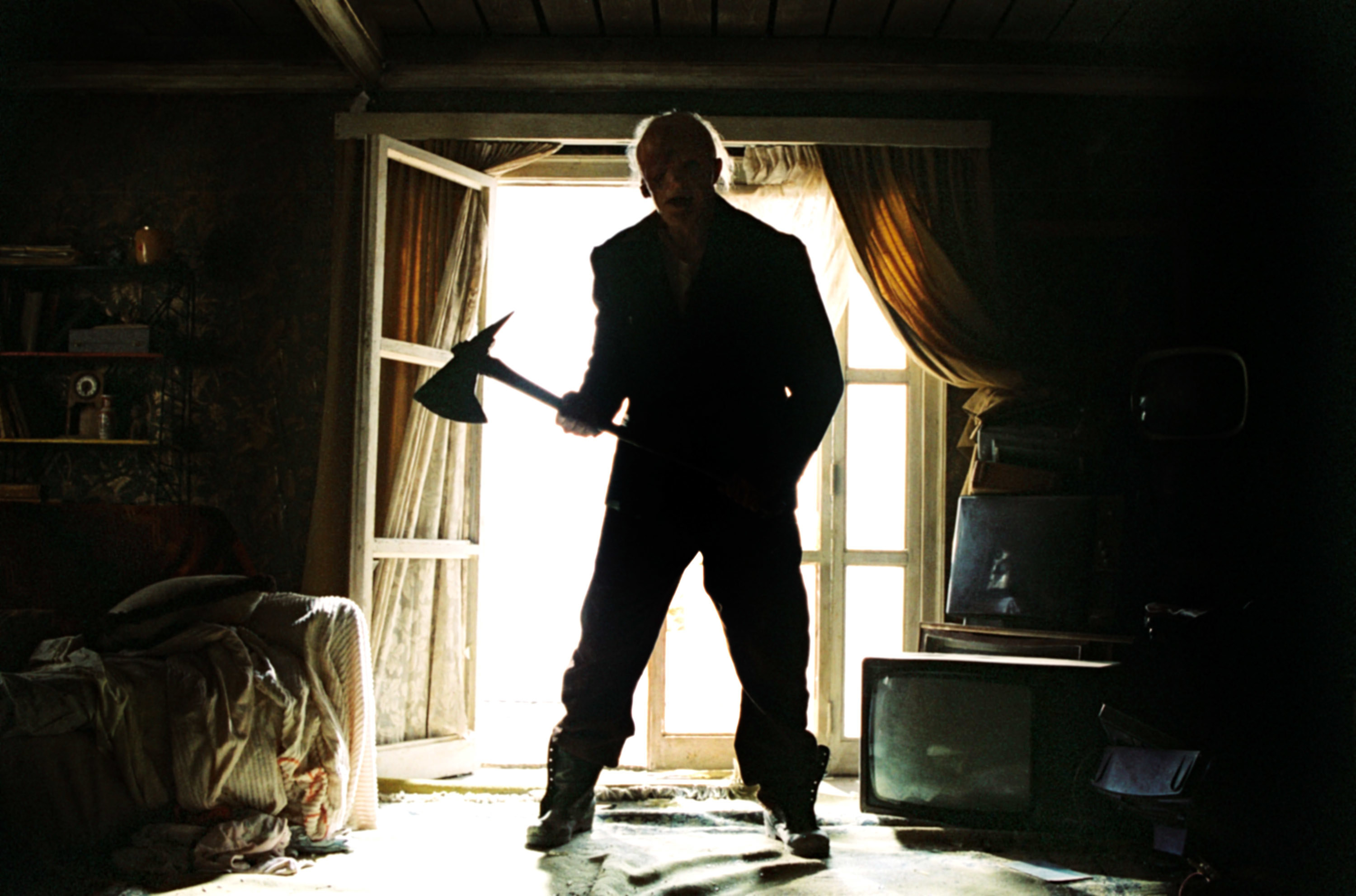 20th Century Fox / Fox Searchlight / Courtesy Everett Collection
Alexandre Aja's first English-language effort remains one of the most thrilling horror remakes of its era, offering new scares and bloody excitement while remaining exceptionally faithful to the source material.
20.
Suspiria (2018)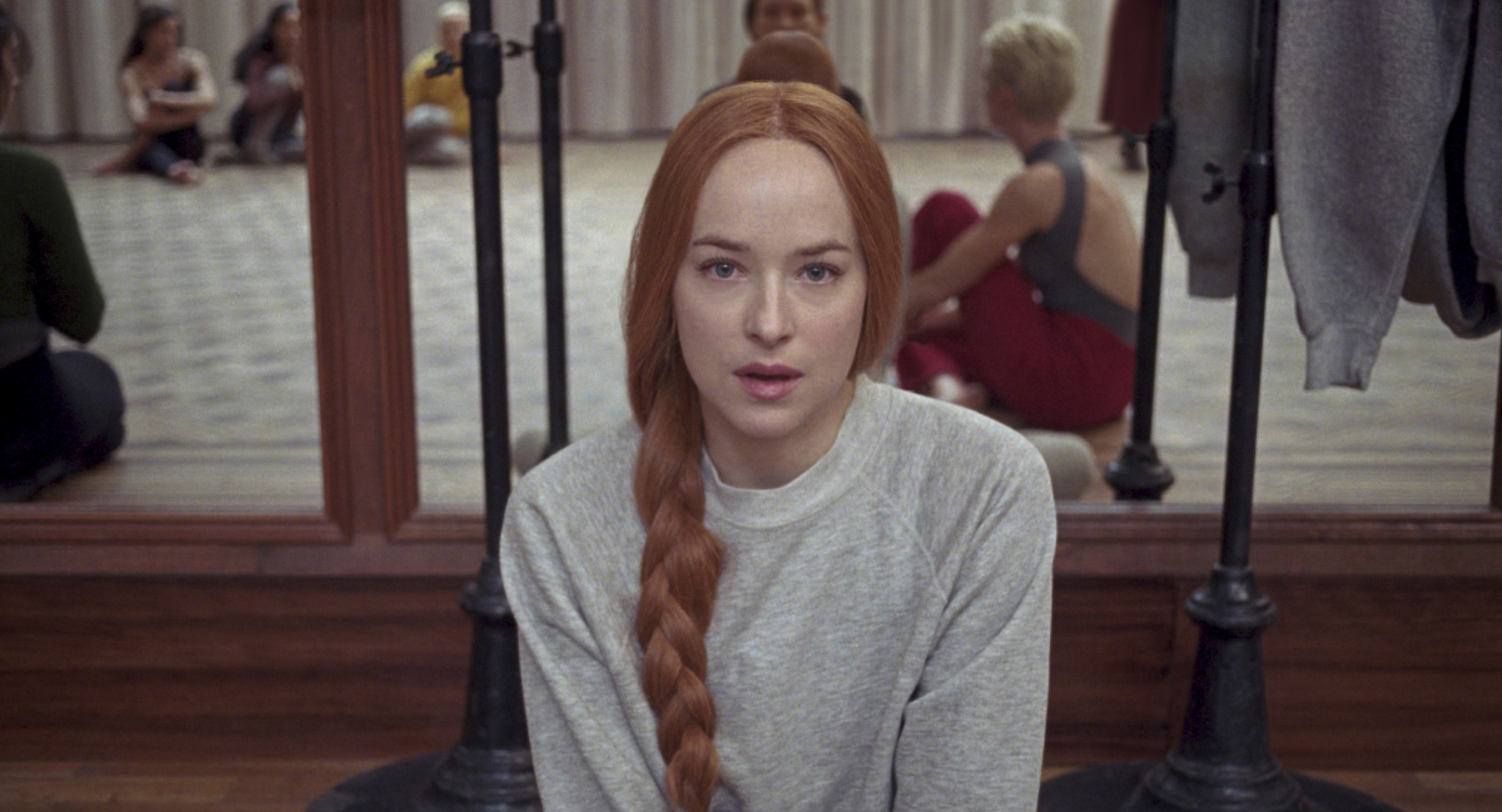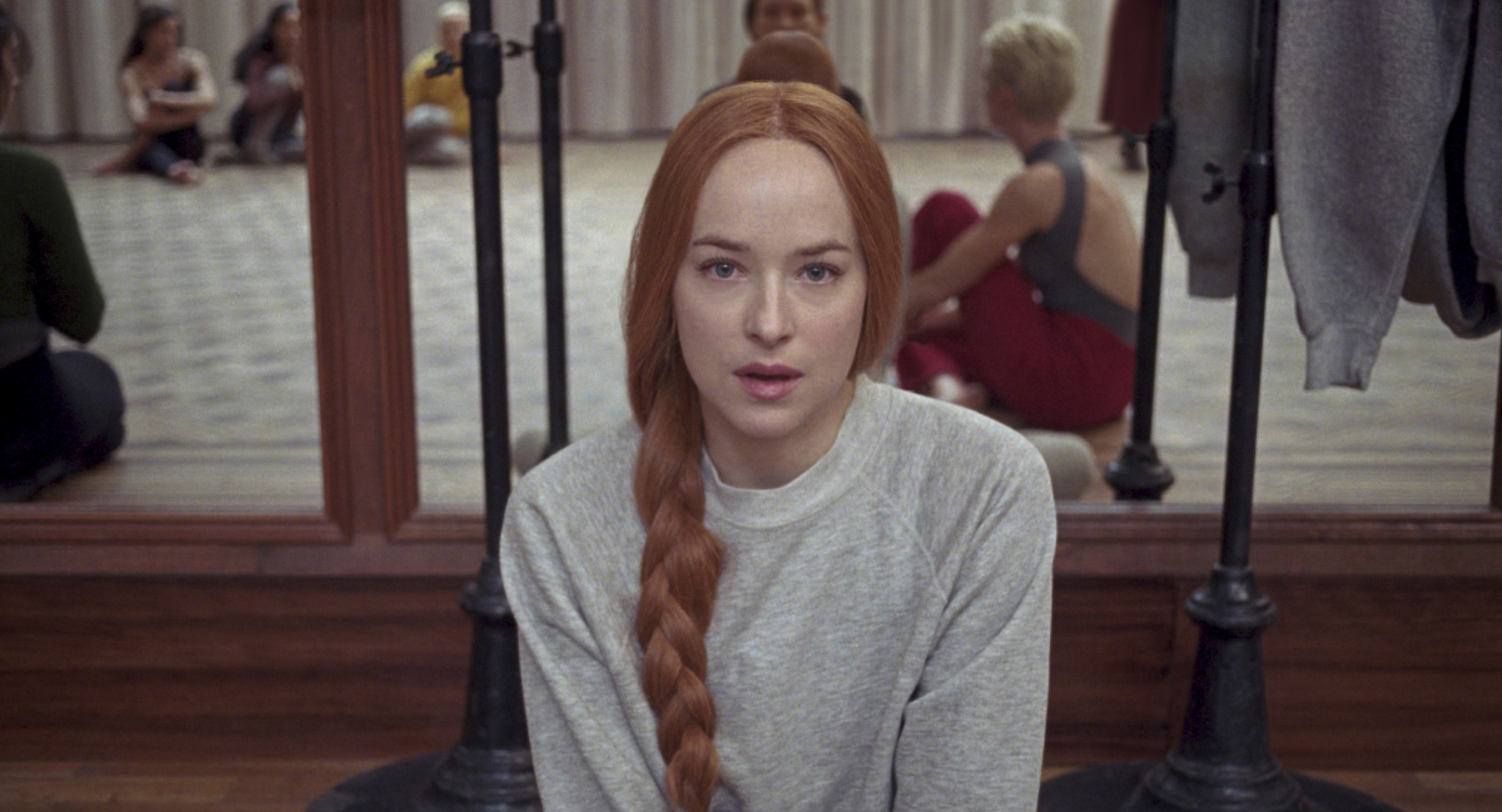 Amazon Studios / Courtesy Everett Collection
It may be far more surreal, contemplative, and art house friendly than the bedazzling nightmare of Dario Argento's original, but there's little denying that there's nothing quite like Luca Guadagnino's harrowing and perversely singular take on Suspiria.
19.
Black Christmas (2006)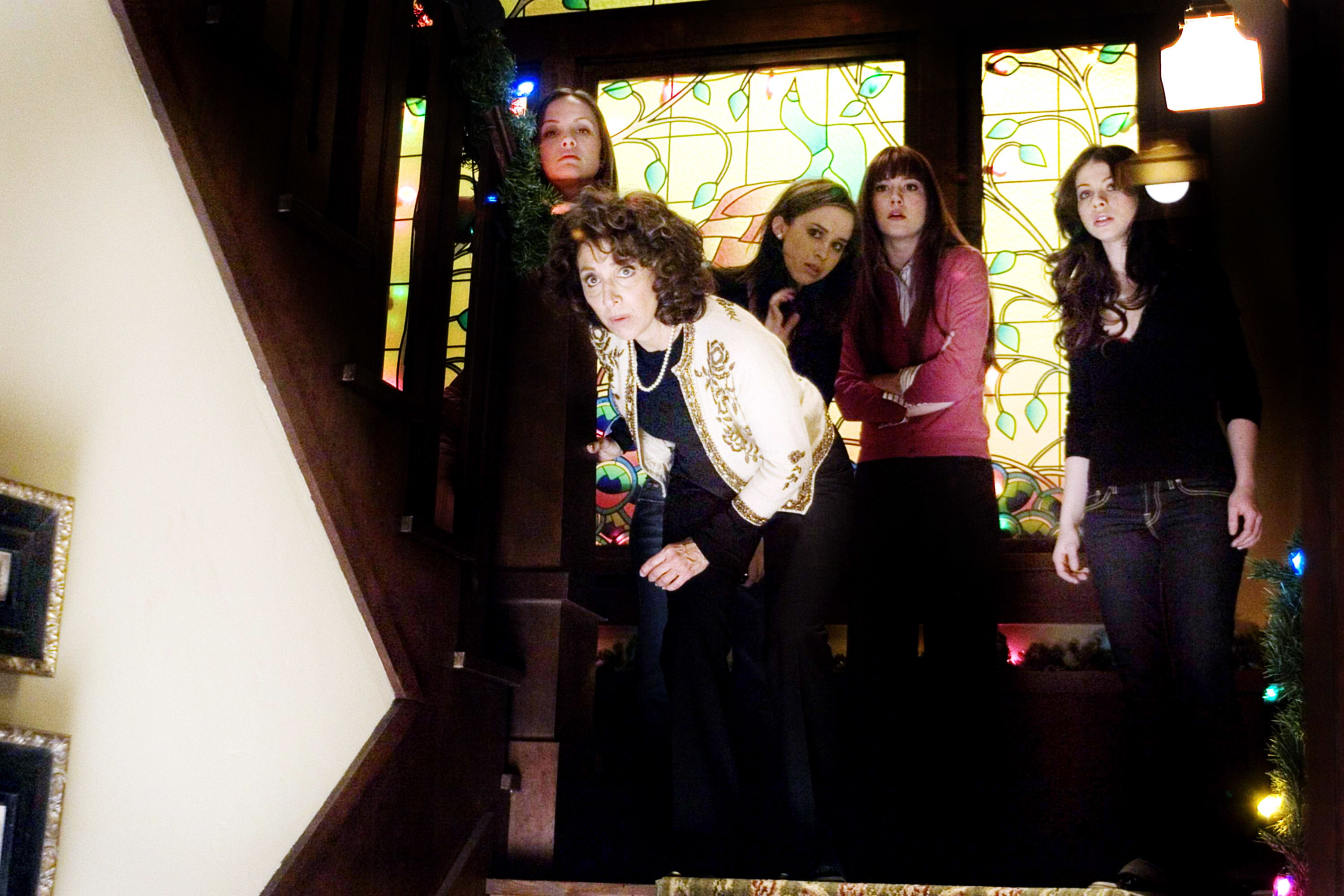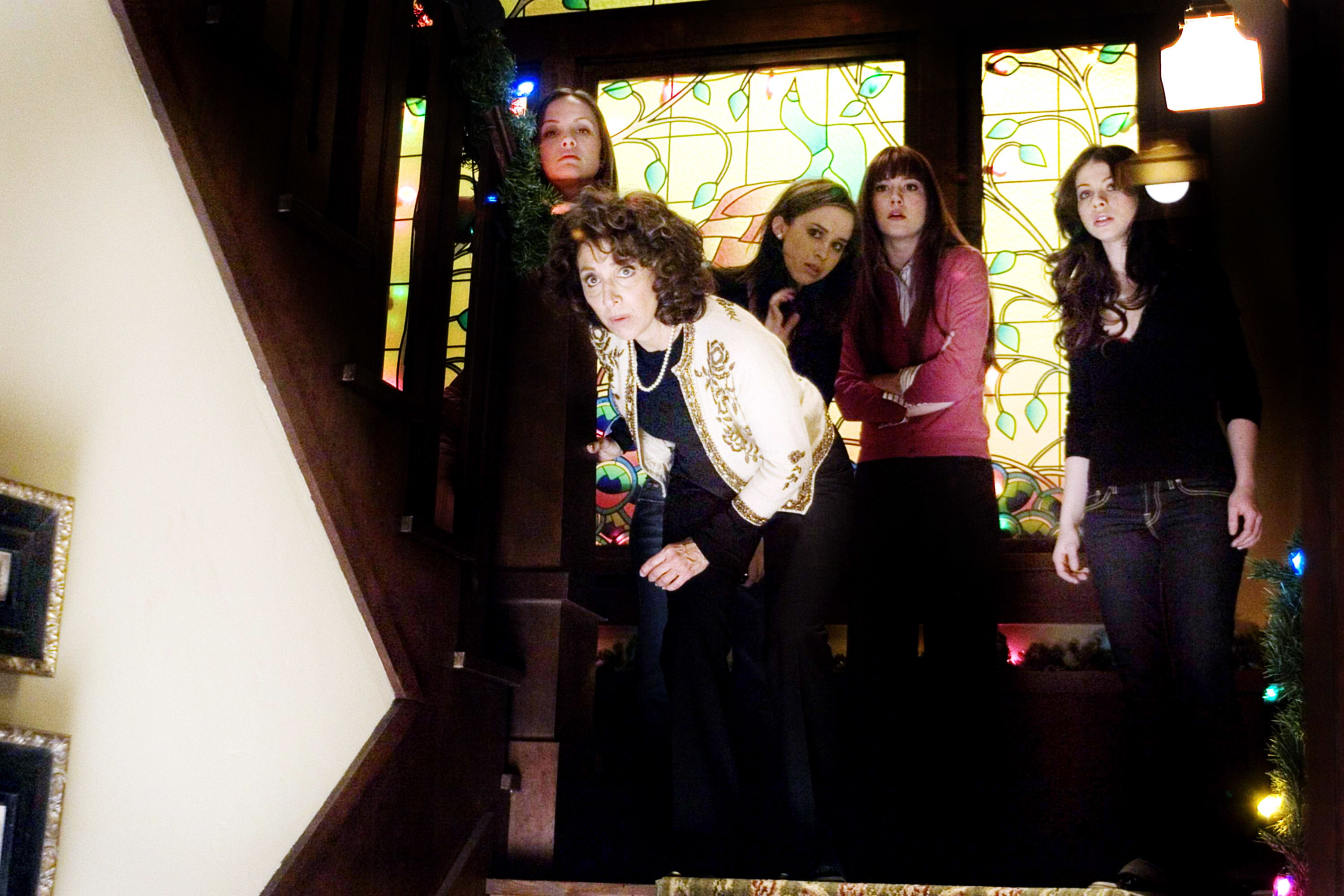 MGM / Courtesy Everett Collection
The core creative team behind The X-Files and Final Destination pull no punches with this vile and violent remake of Bob Clark's slasher pioneer, though its unabashed approach to its innovative kills, ghastly gore, and transgressive subject matter are commendable.
18.
The Town That Dreaded Sundown (2014)



Blumhouse / YouTube
While the original is far from an essential in the horror movie lexicon, this meta remake justifies the mirroring of certain more outrageous kill sequences. Furthermore, director Alfonso Gomez-Rejon brings a visually engaging style to the film that controls and transforms the atmosphere at his whim.
17.
Invasion of the Body Snatchers (1978)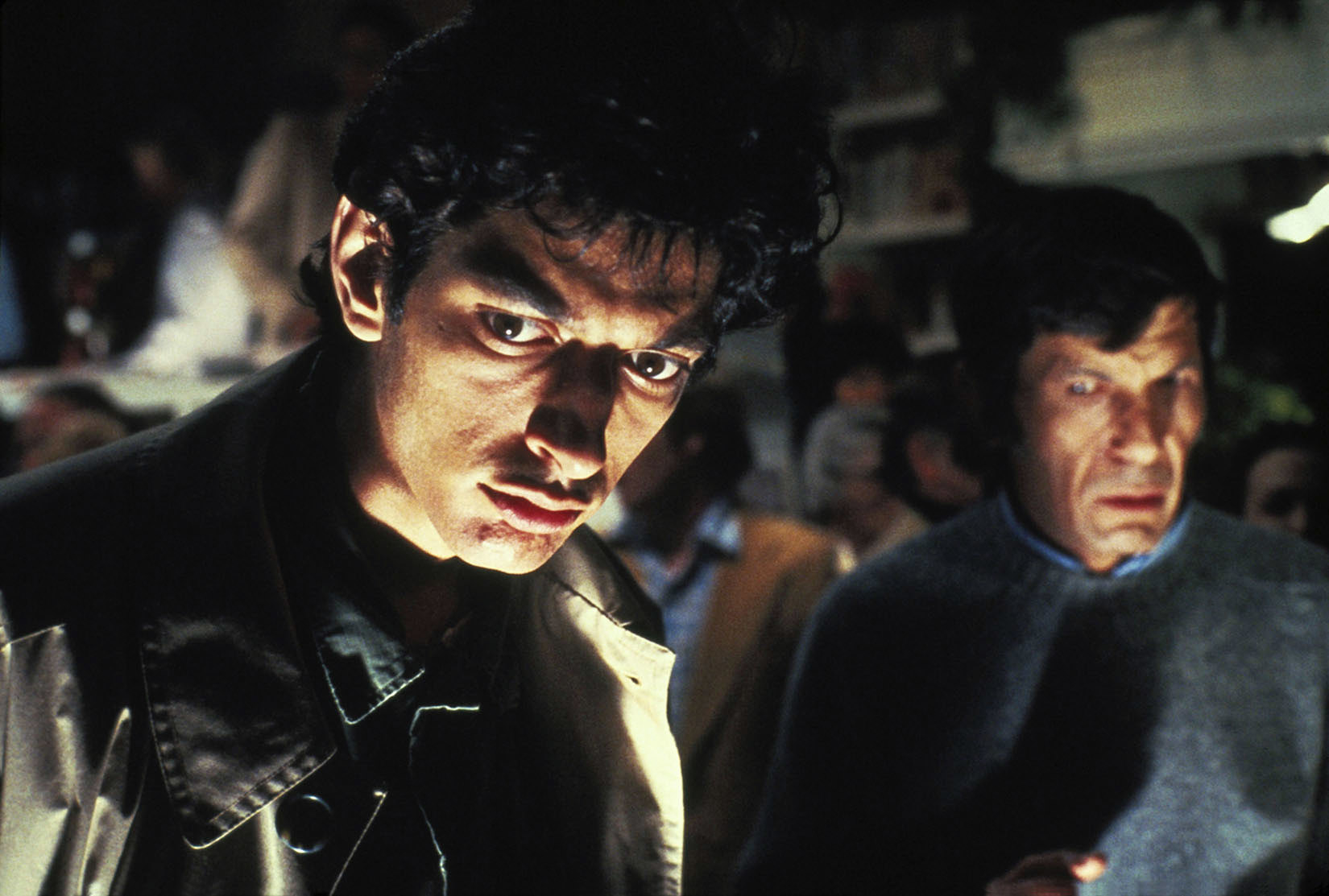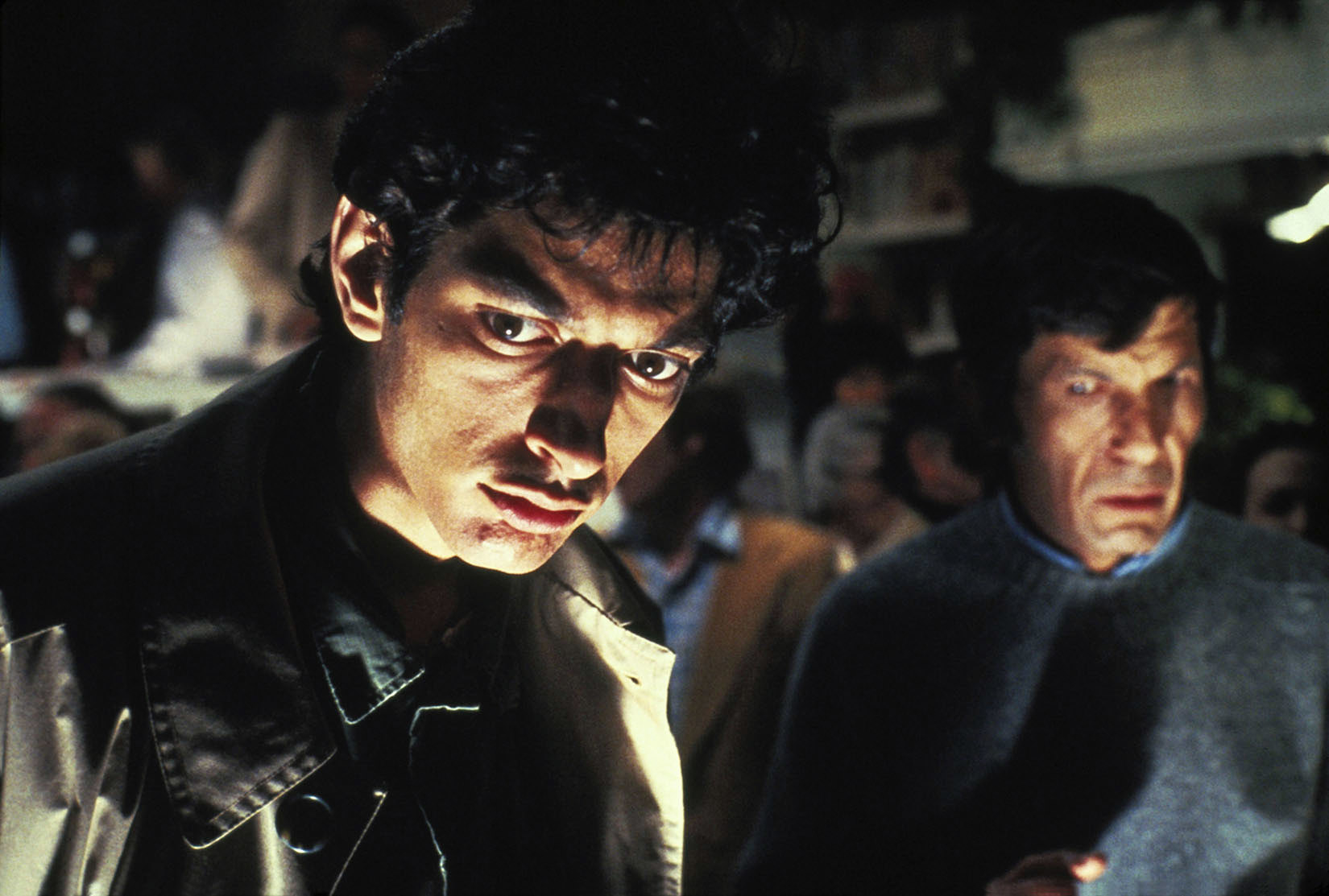 United Artists / Courtesy Everett Collection
Laced with paranoia and tension, Invasion of the Body Snatchers is the first "modern" horror remake to possibly out-do its predecessor; in fact, its shocking finale remains one of the most iconic and effective endings in horror movie history.
16.
Let Me In (2010)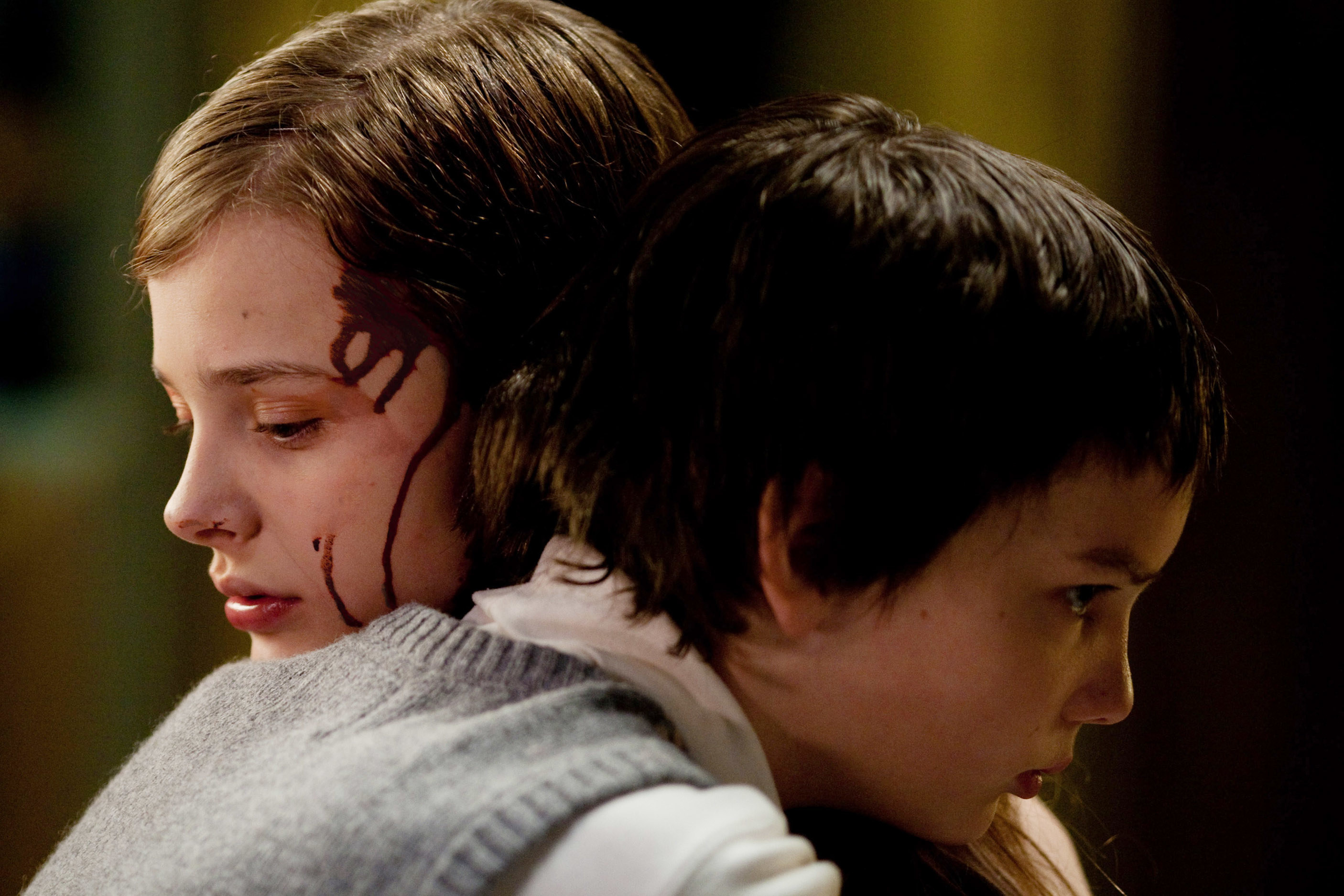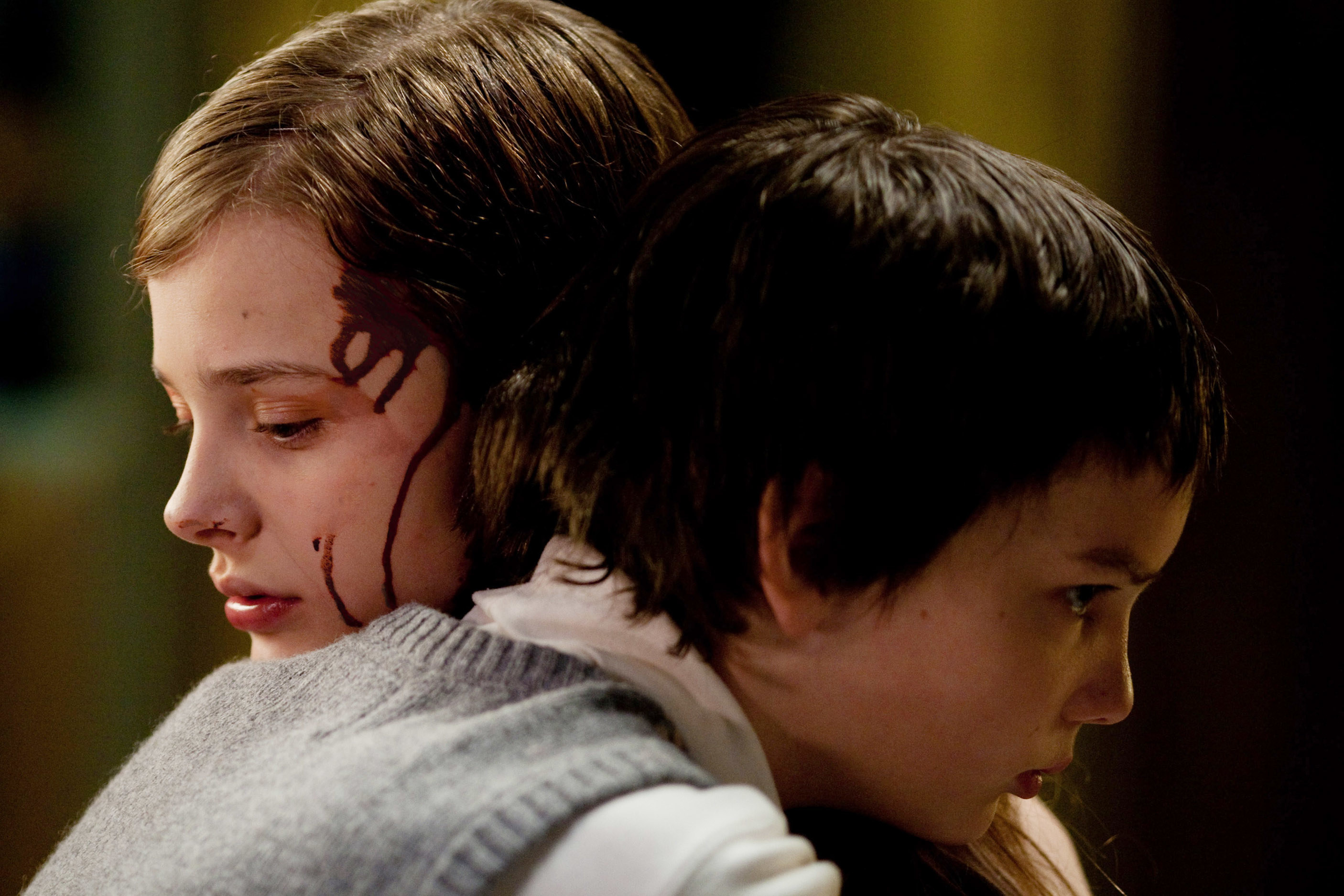 Overture Films / Courtesy Everett Collection
While matching the eerie excellence of Let the Right One In seemed like an impossible task, Matt Reeves' Let Me In did an legitimately effective job of emulating the unique blend of drama and horror from its Scandinavian inspiration.
15.
House of Wax (2005)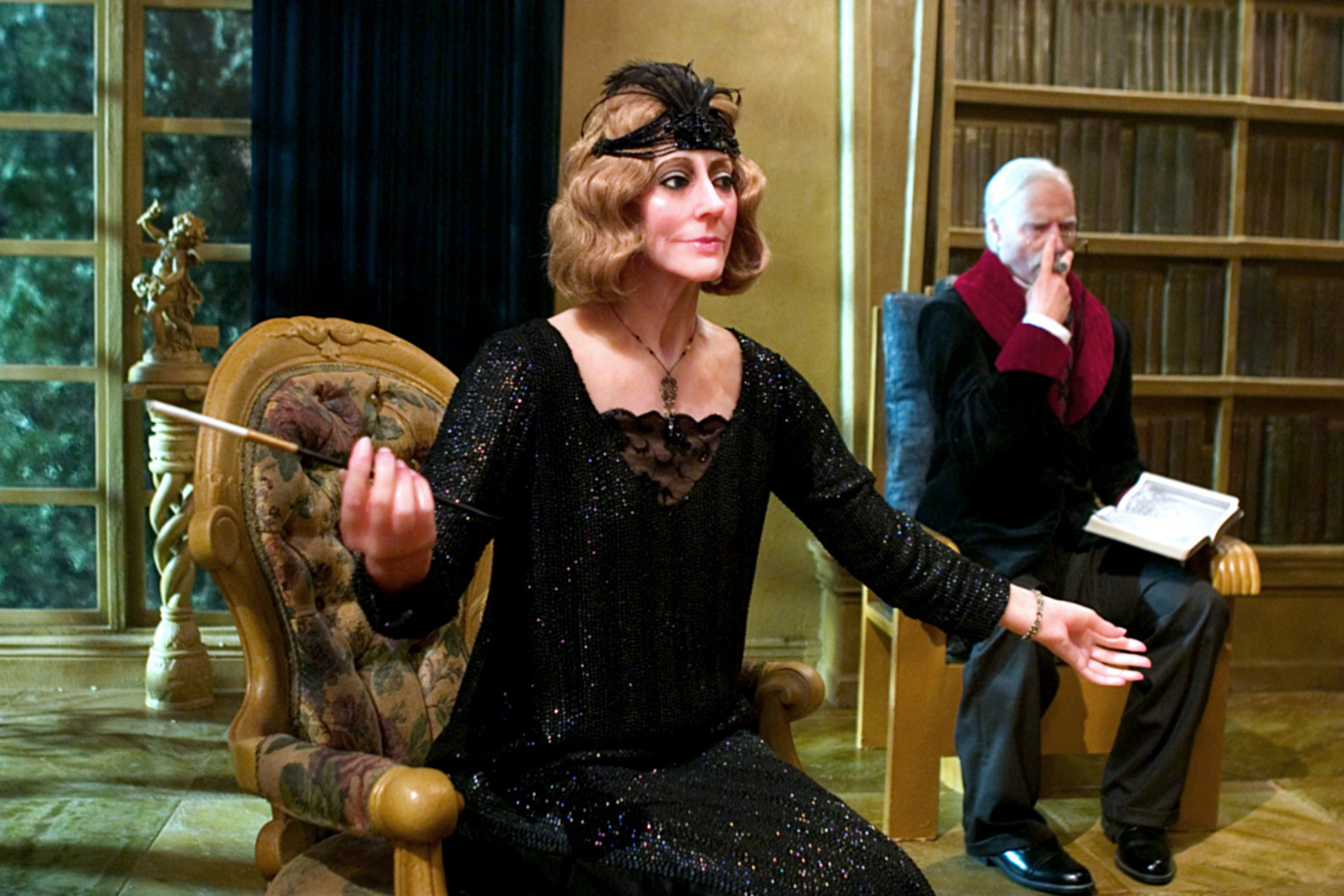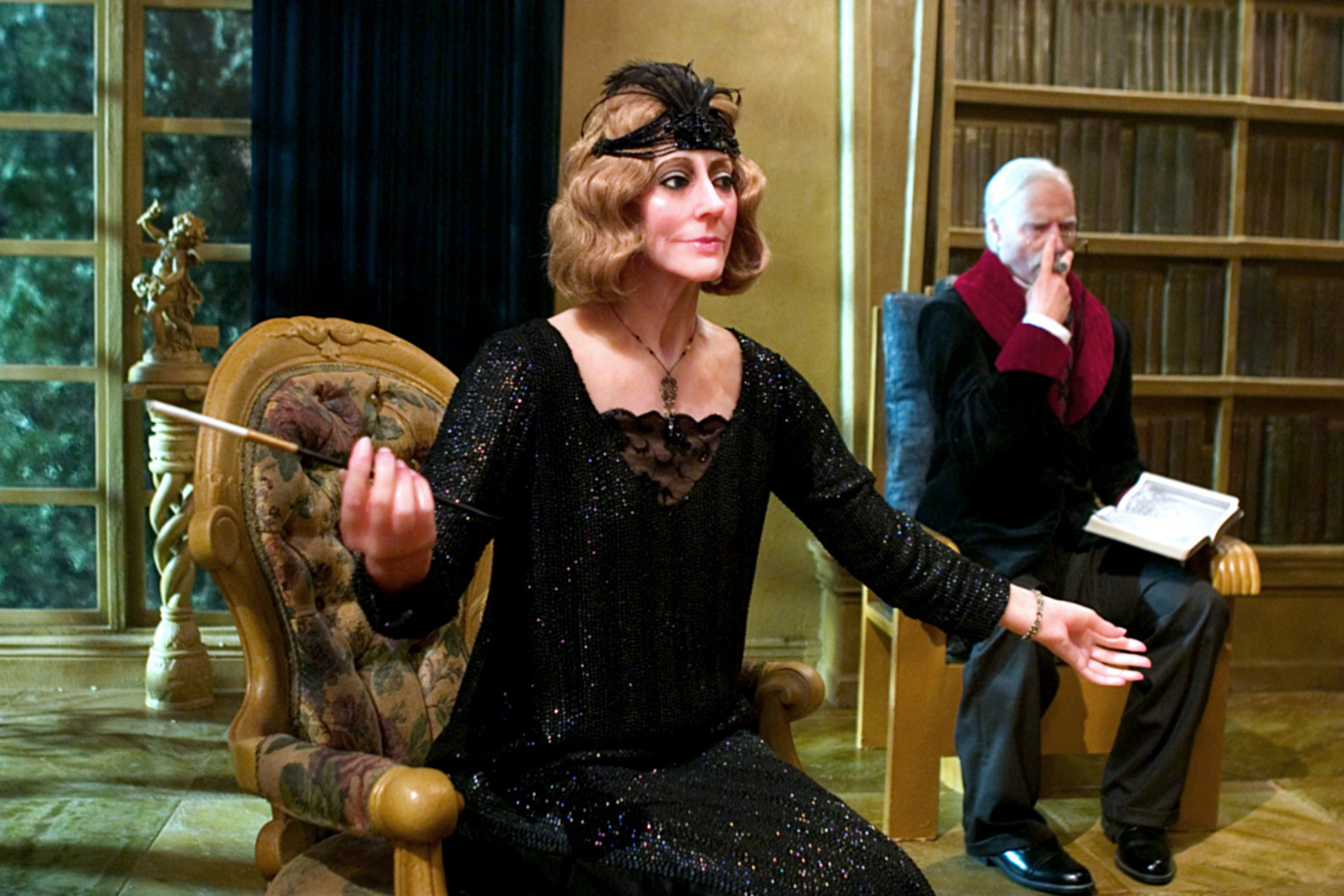 Warner Bros / Courtesy Everett Collection
Dark Castle Entertainment used their macabre magic (and a solid screenplay from The Conjuring writers, Chad and Carey Hayes) to craft this twisted and terrifying update of the classic 1953 Vincent Price chiller.
14.
The Crazies (2010)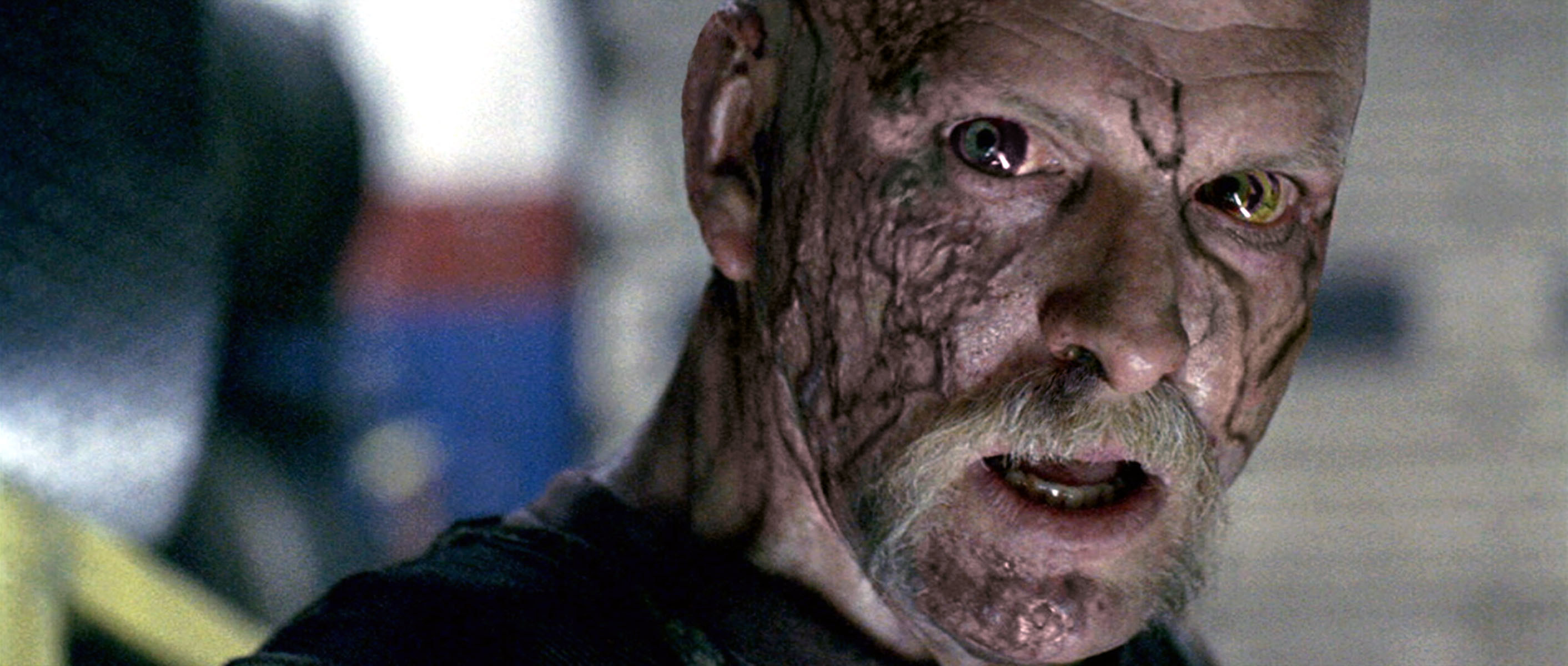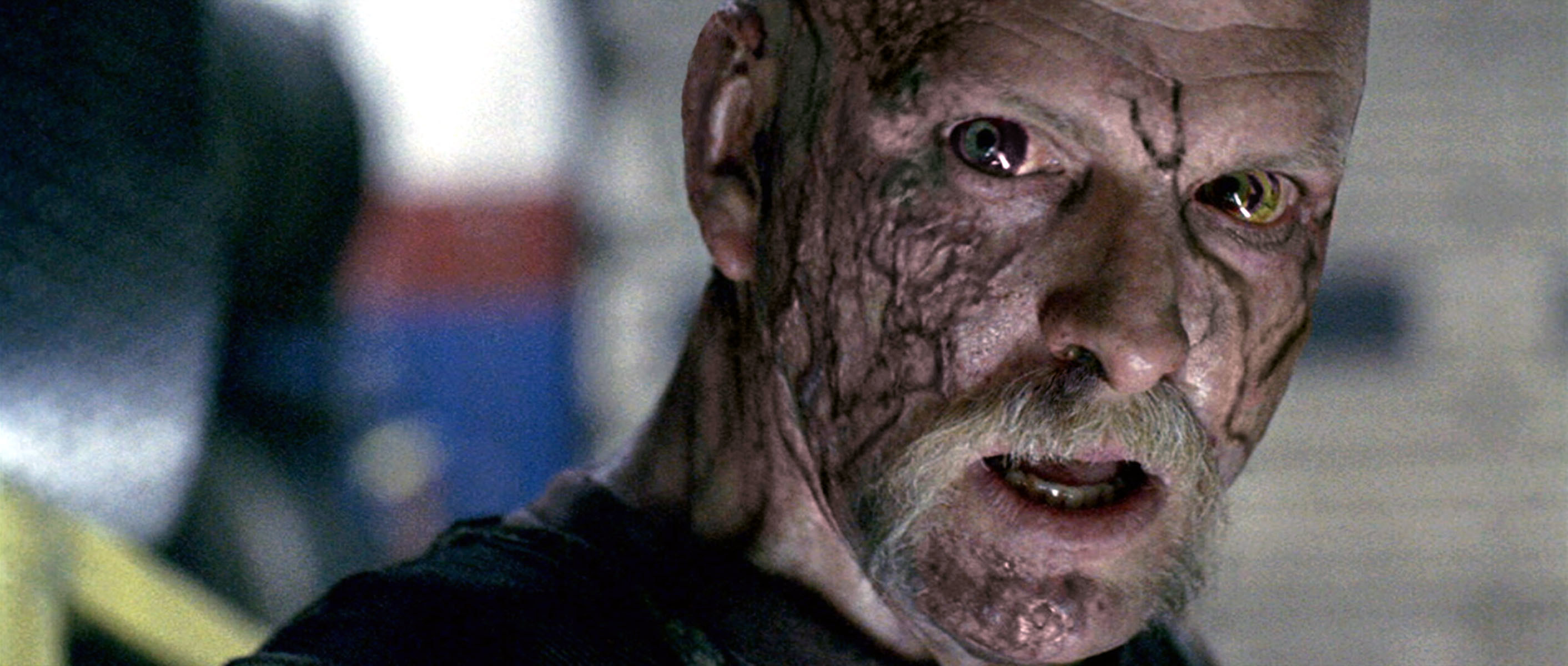 Overture Films / Courtesy Everett Collection
Breck Eisner's take on an underrated George A. Romero property ended up turning heads among horror fans, as many argued that this suspenseful and scary retelling may be the definitive version of this story.
13.
The Invisible Man (2020)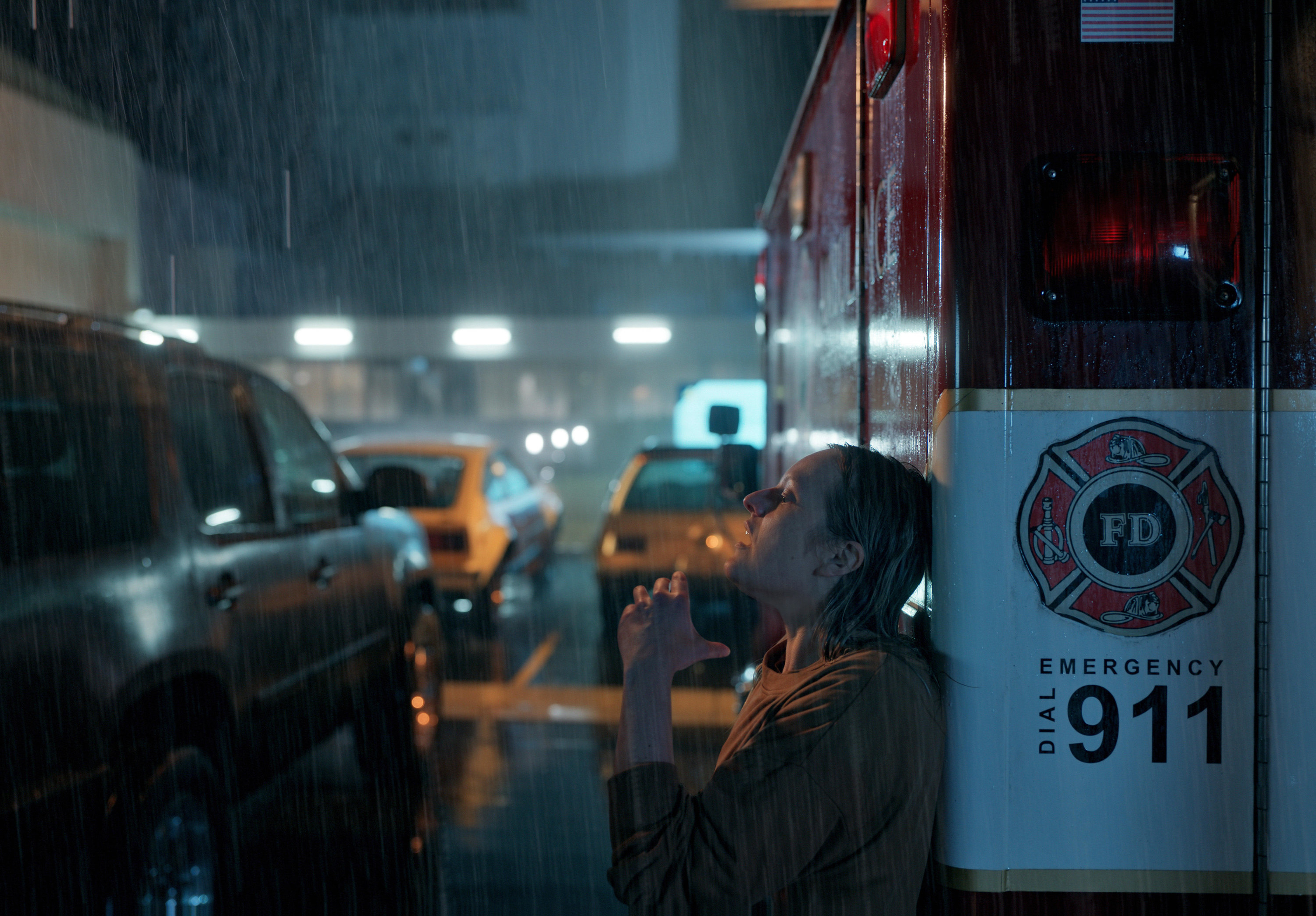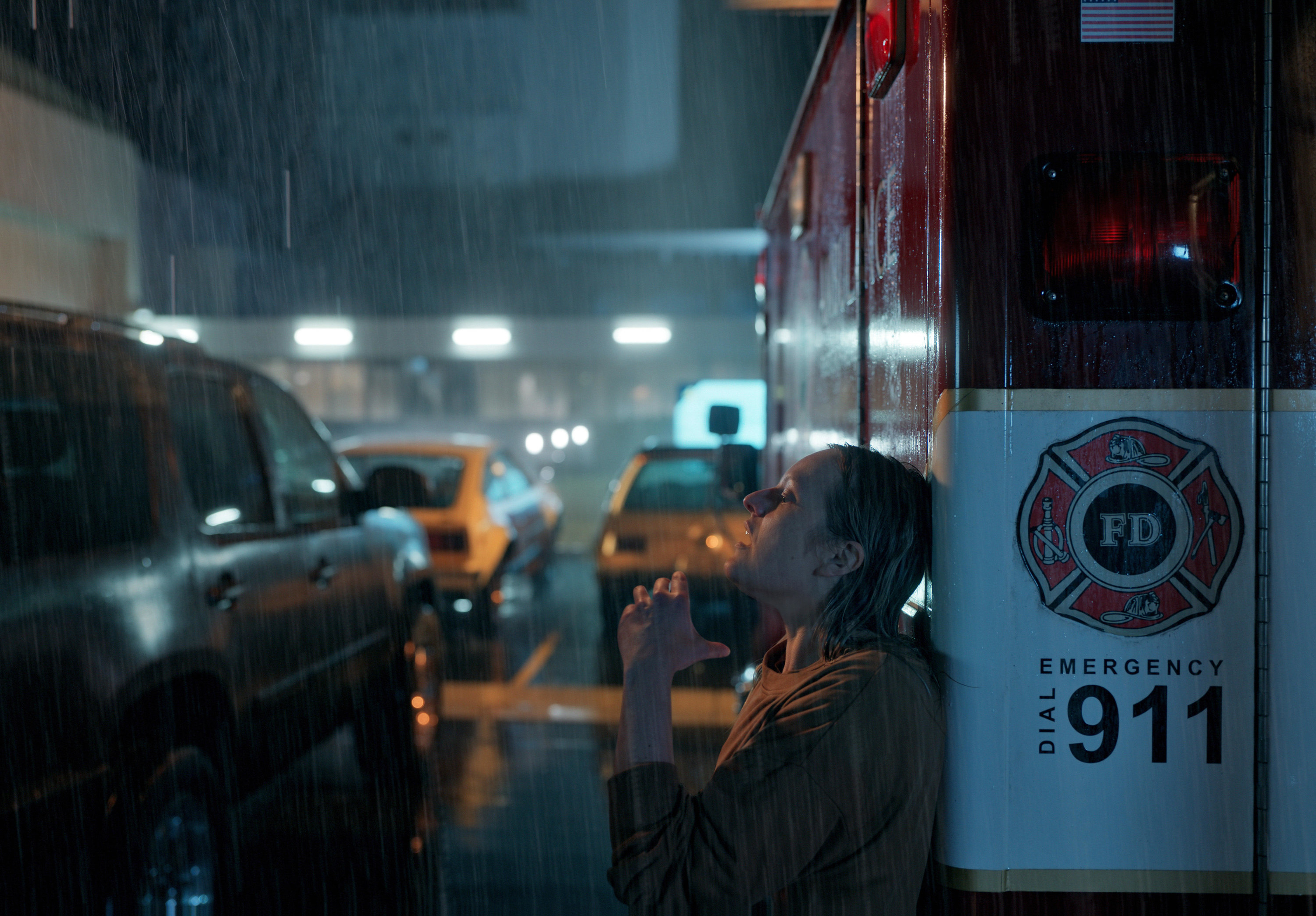 Universal Pictures / Goalpost Pictures / Blumhouse Productions / Dark Universe / Prod DB / Alamy
Modern horror master, Leigh Whannell, offers an unbelievably intense remake of The Invisible Man that allows you to question every lingering shot as if you're in the shoes of the gaslighted lead.
12.
Thir13en Ghosts (2001)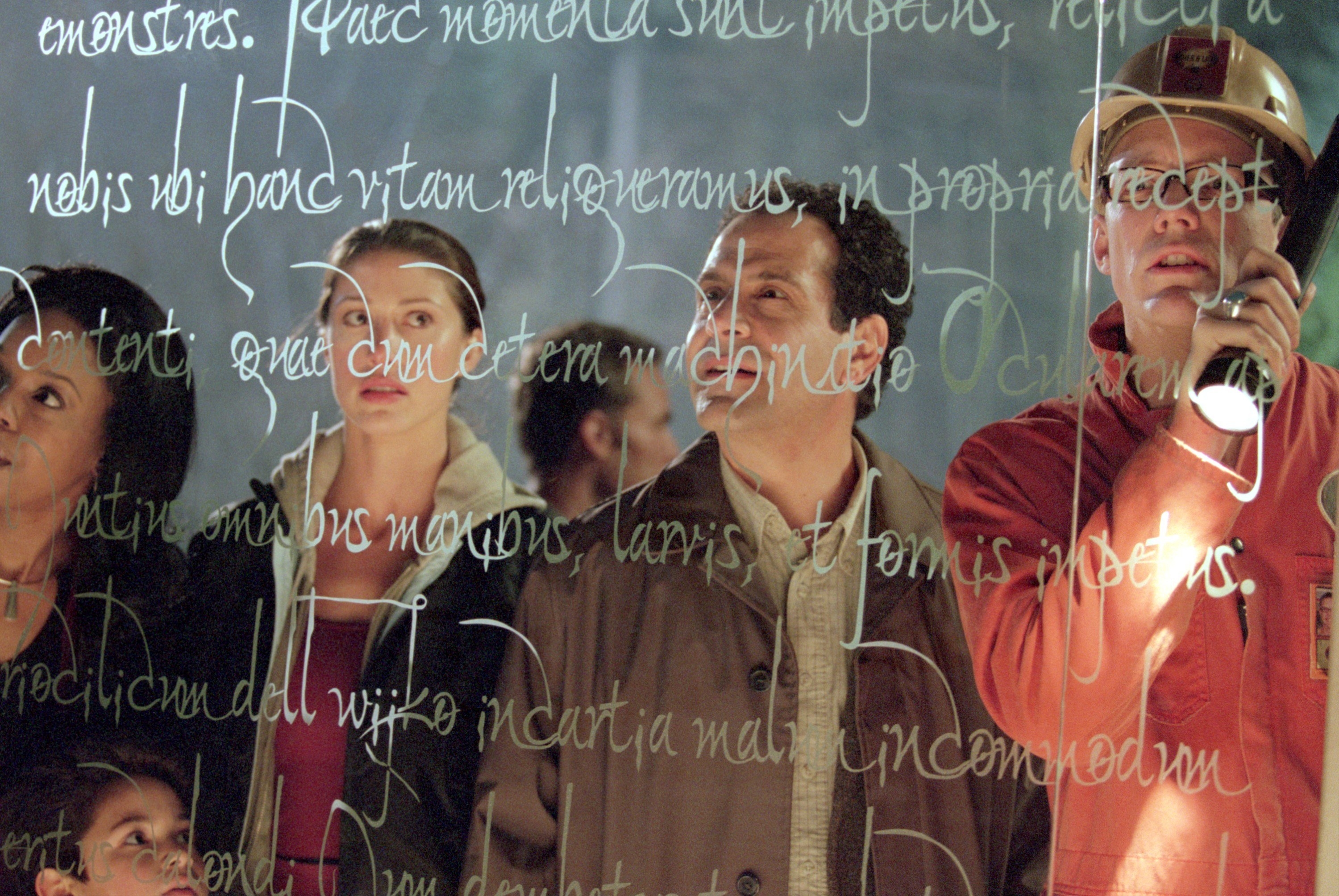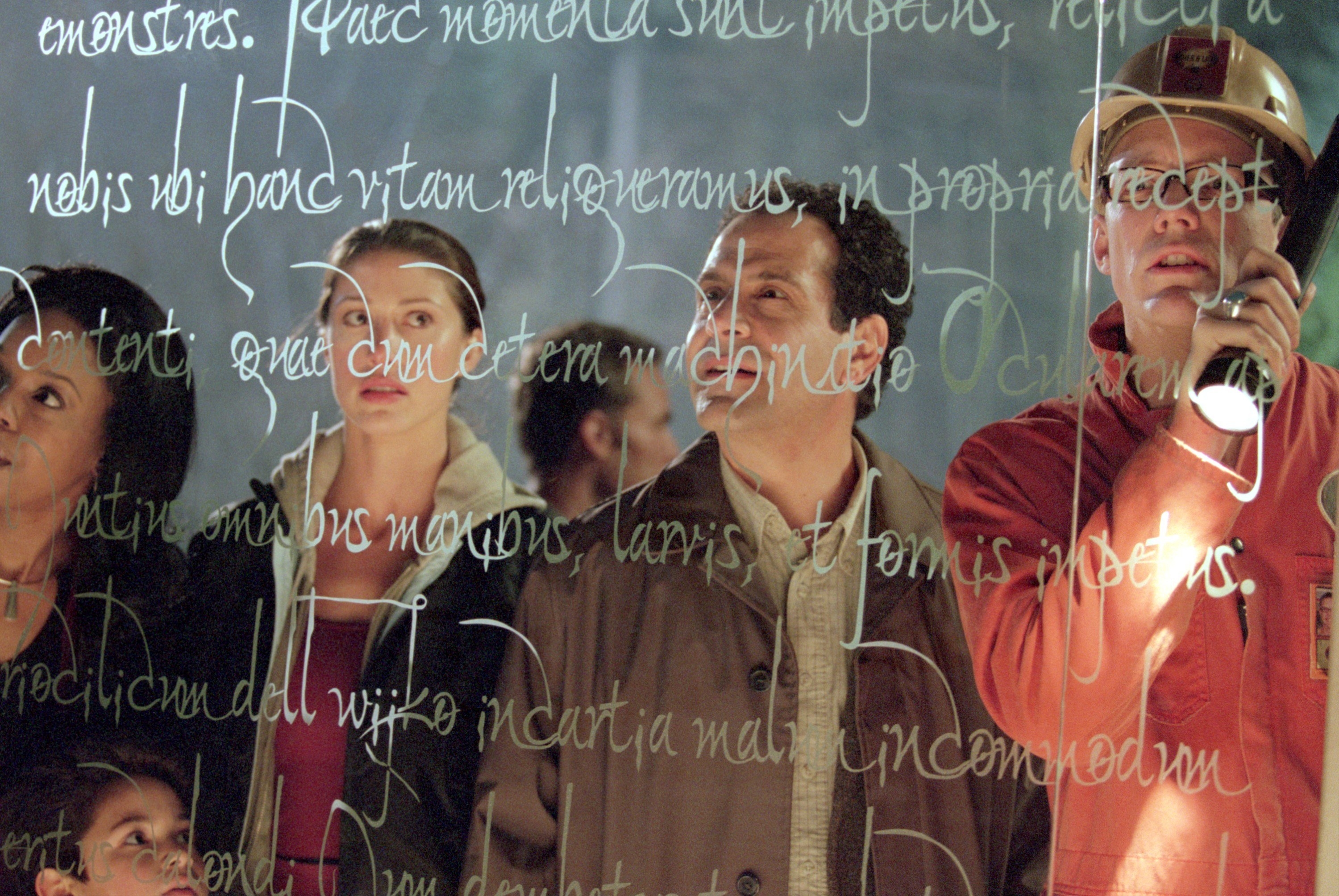 Warner Bros / Courtesy Everett Collection
A little mythology goes a long way in Dark Castle's revamp of Thir13en Ghosts, which utilizes incredible creature and production design, as well as a cast of character-acting greats, to make one of the more fun-filled fright films on this list.
11.
My Bloody Valentine 3D (2009)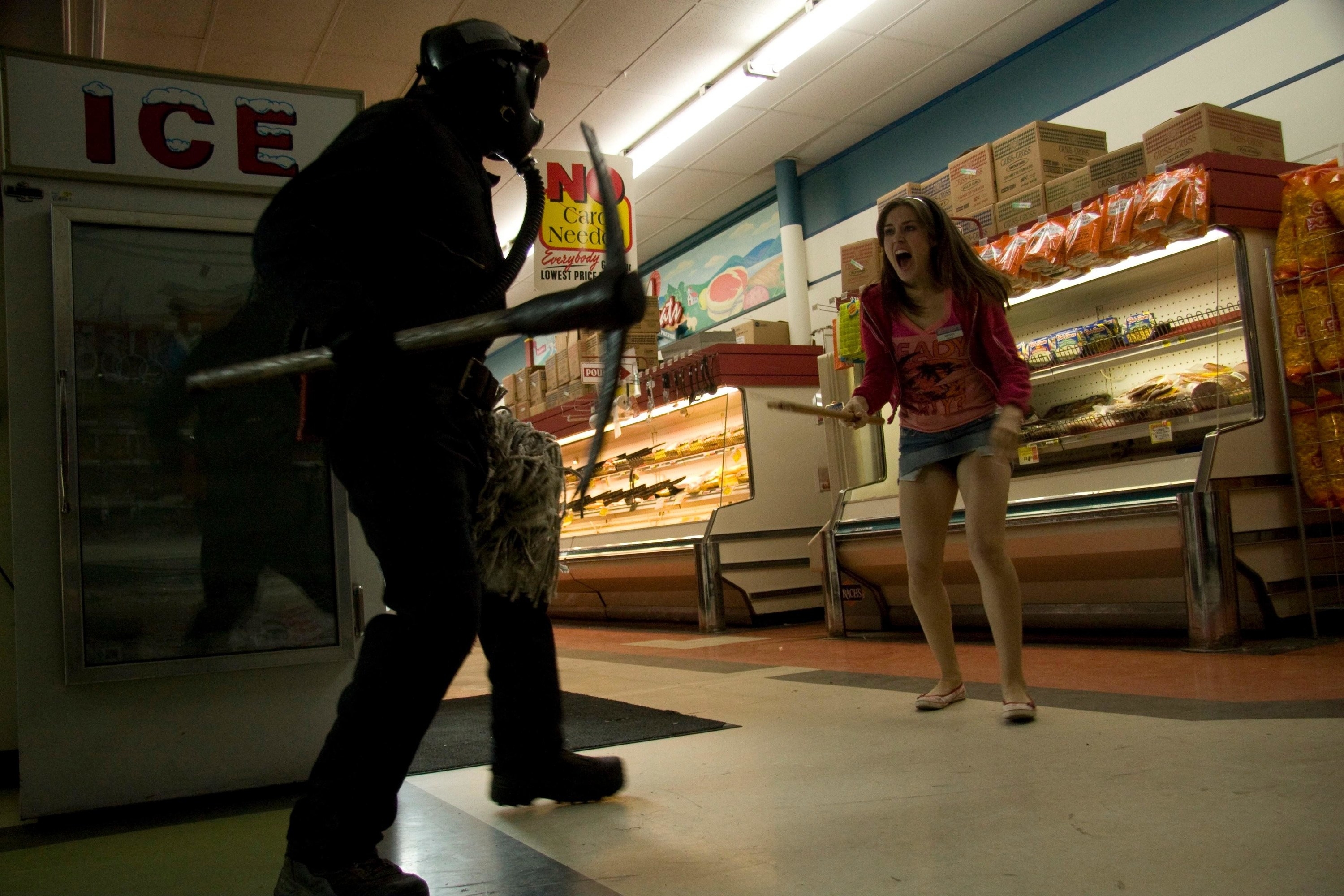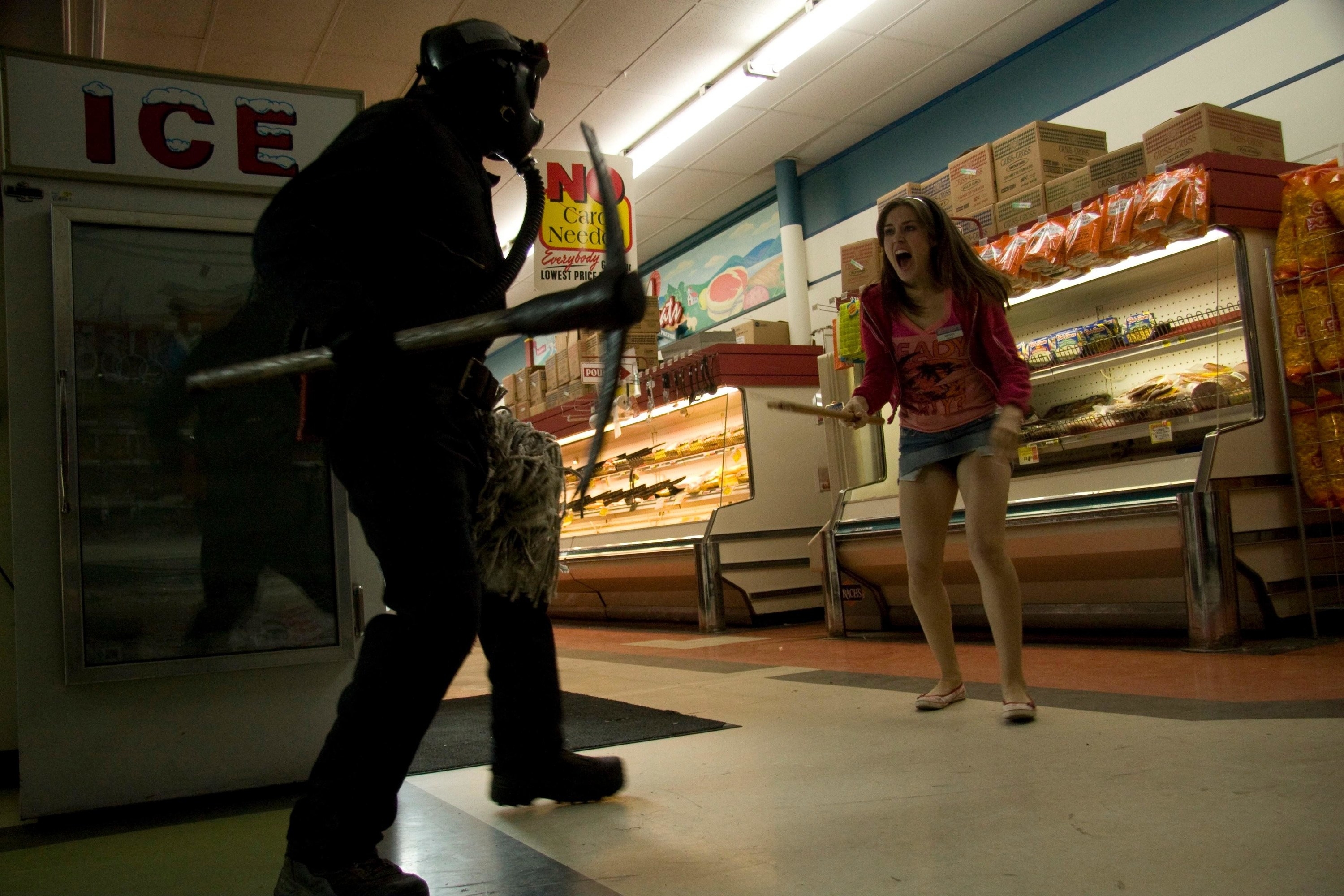 LIONSGATE / Album / Alamy
Trashy, gory, and absolutely enthusiastic to make chaotic use of its native 3D cinematography, My Bloody Valentine is a bloody bash that operates at a leaner and meaner pace than the original cult favorite.
10.
The Blob (1988)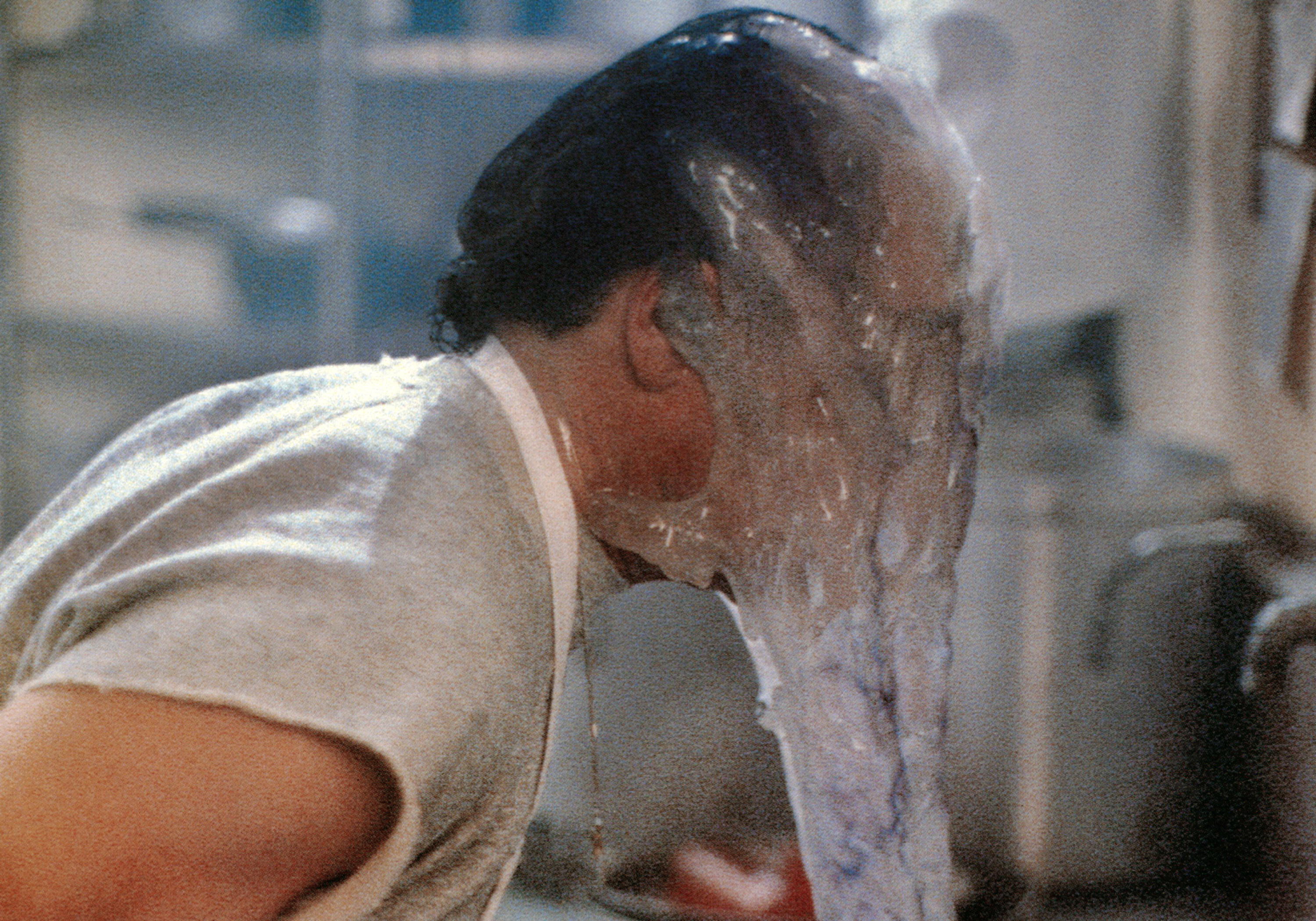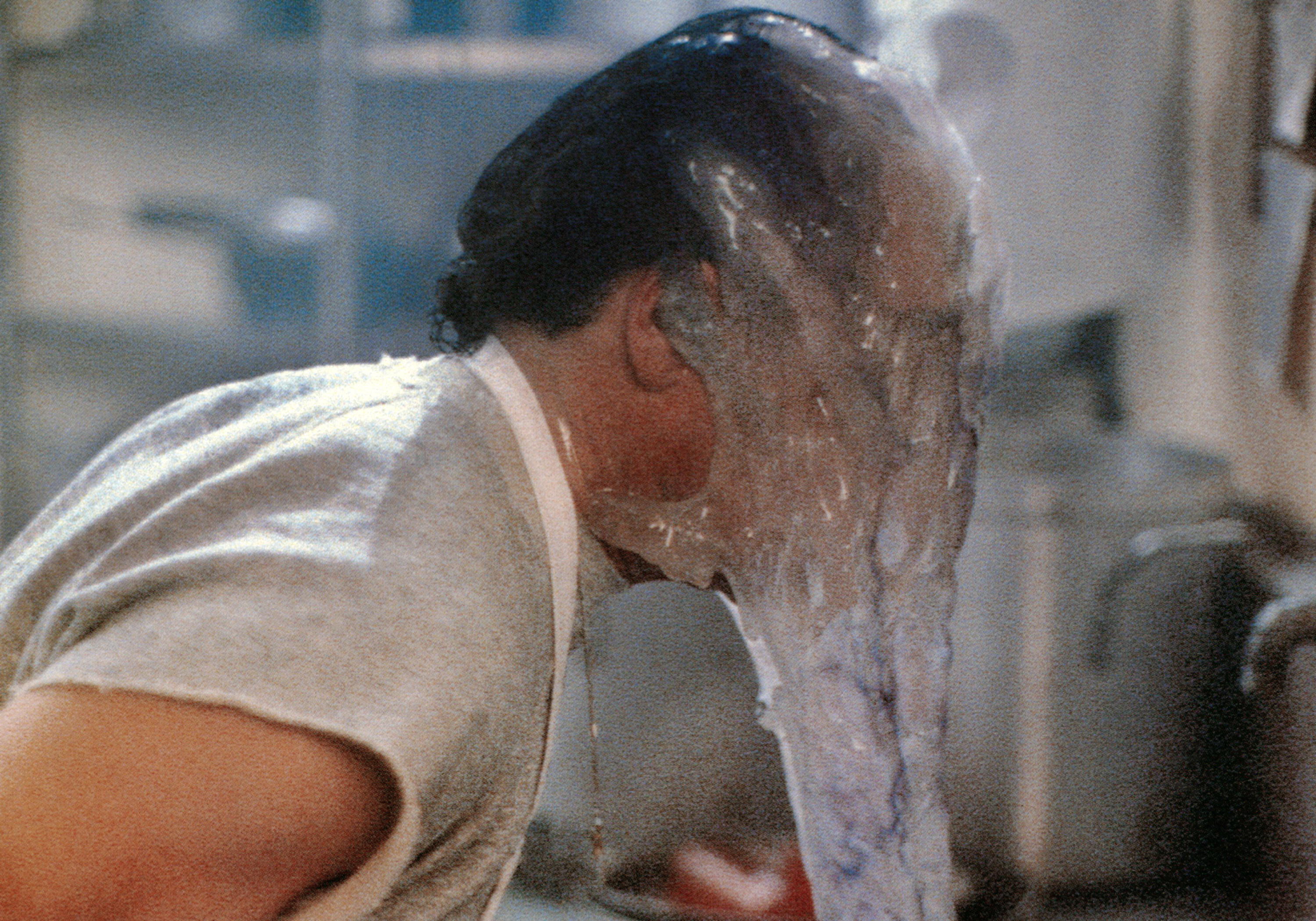 Tristar Pictures / Courtesy Everett Collection
Director Chuck Russell and SFX guru, Tony Gardner, expertly crafted this icky yet visually astounding remake of the kitschy '50s horror offering of the same name.
9.
Bram Stoker's Dracula (1992)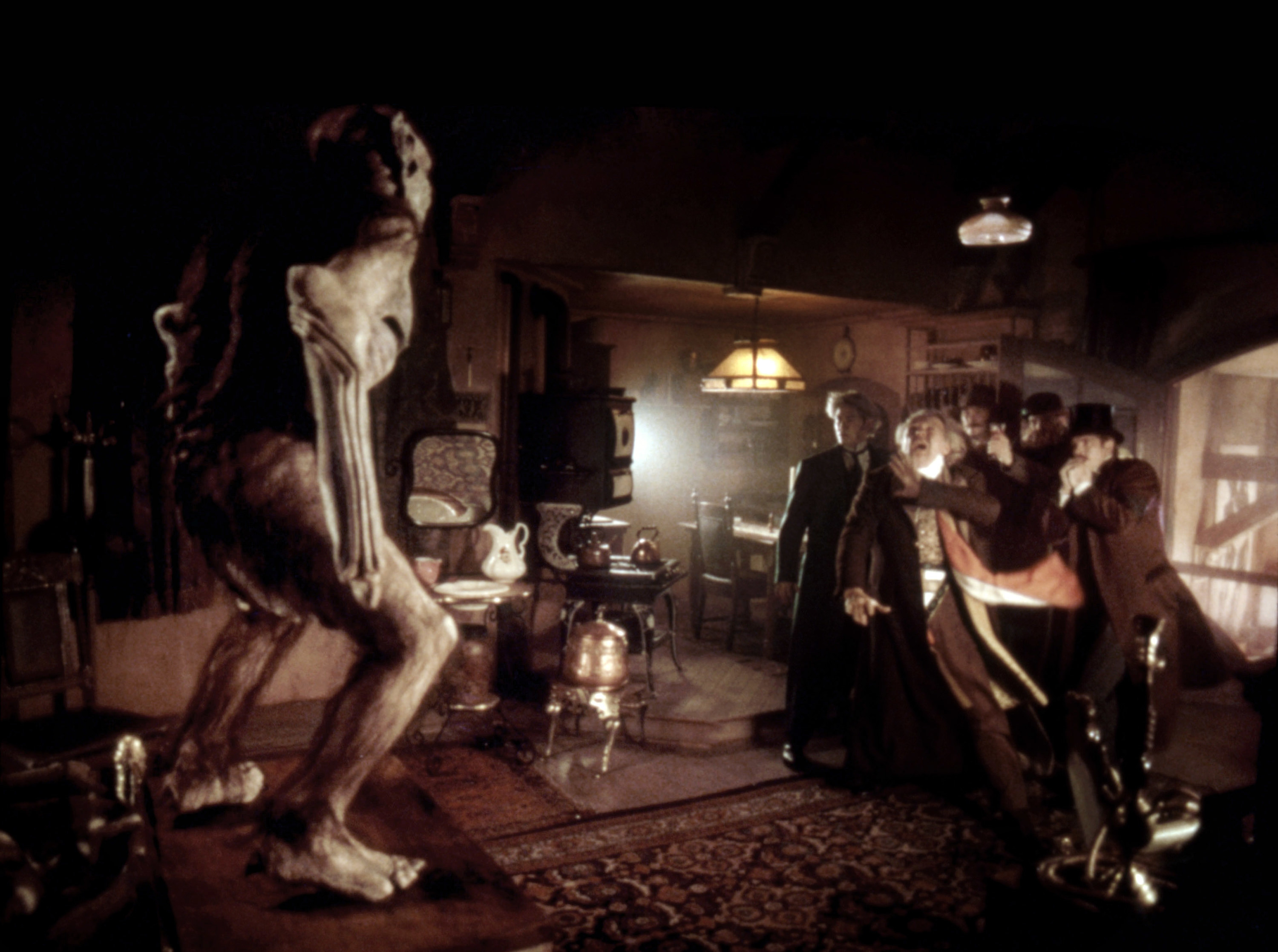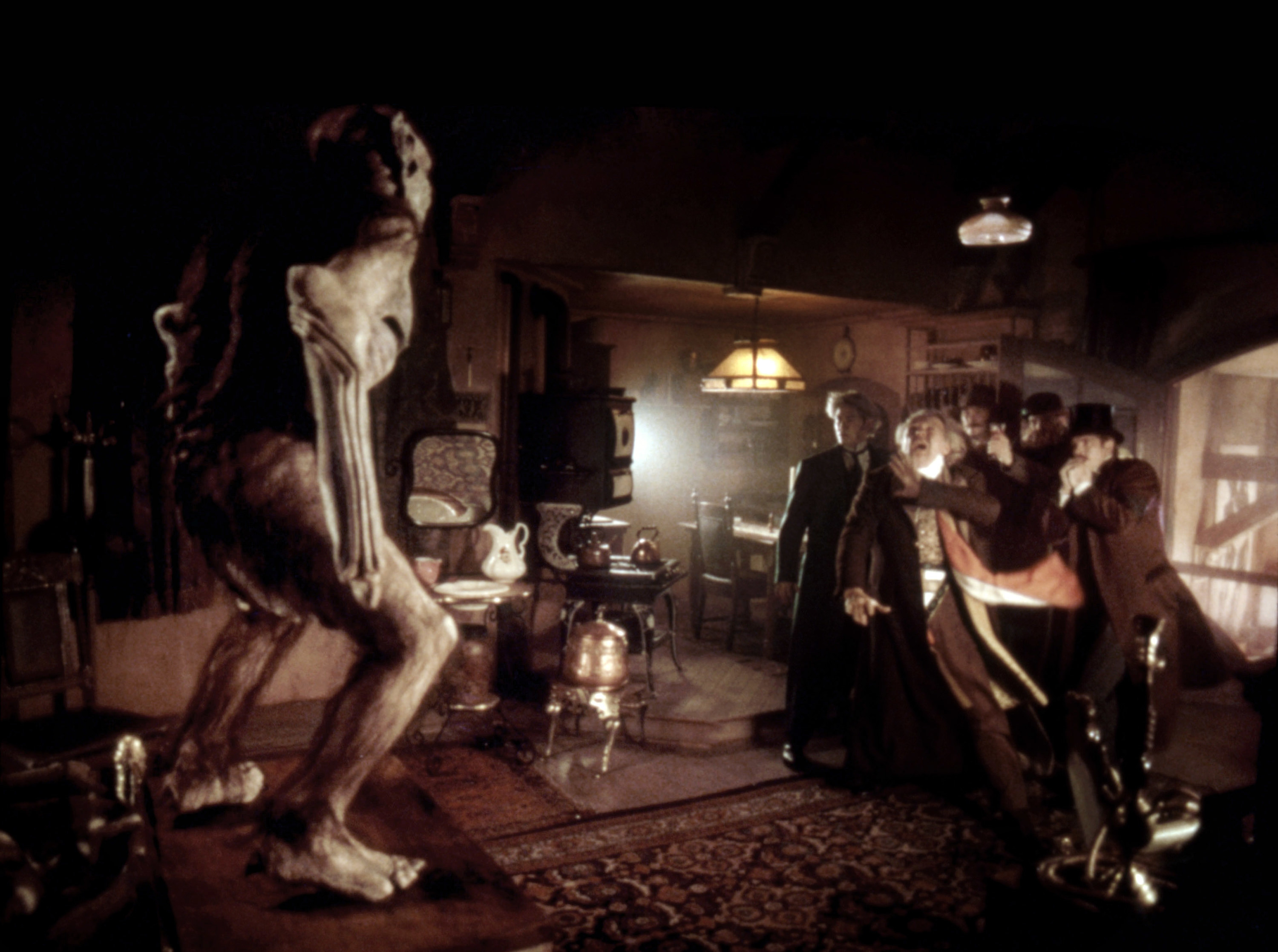 Columbia Pictures / Courtesy Everett Collection
To bring the story of Dracula back to the big screen, Francis Ford Coppola used every fancy technical trick afforded to a filmmaker of his pedigree, eventually turning in an A-list adaptation with practical effects that still amazes audiences 30 years later.
8.
Dawn of the Dead (2004)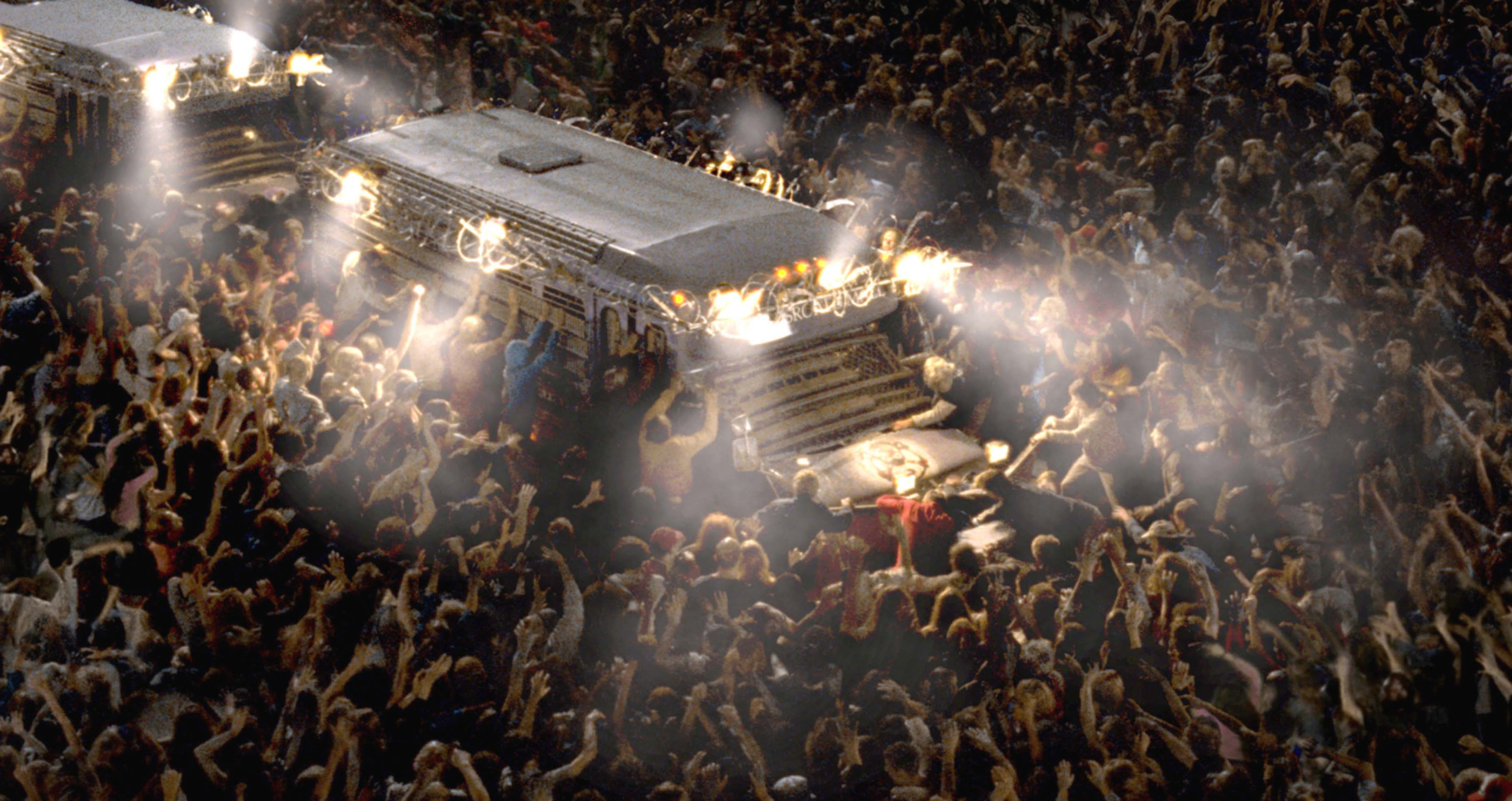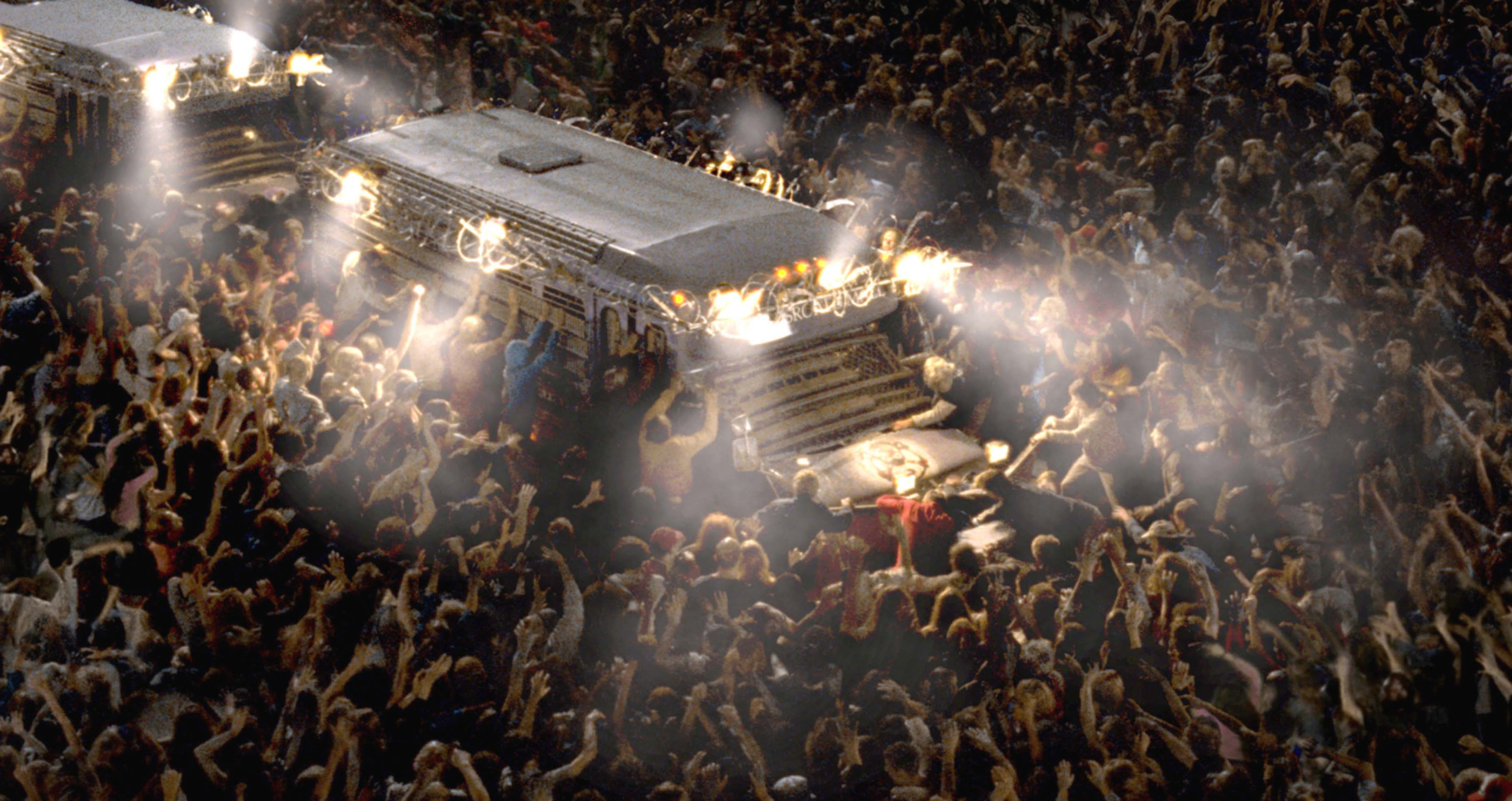 Universal Pictures / Moviestore Collection Ltd / Alamy
While remaking a masterpiece like Dawn of the Dead could be a no-win situation in the hands of lesser filmmakers, Zack Snyder's brash direction and James Gunn's subversive script helped create a wildly different beast than horror fans expected…and shockingly embraced.
7.
House on Haunted Hill (1999)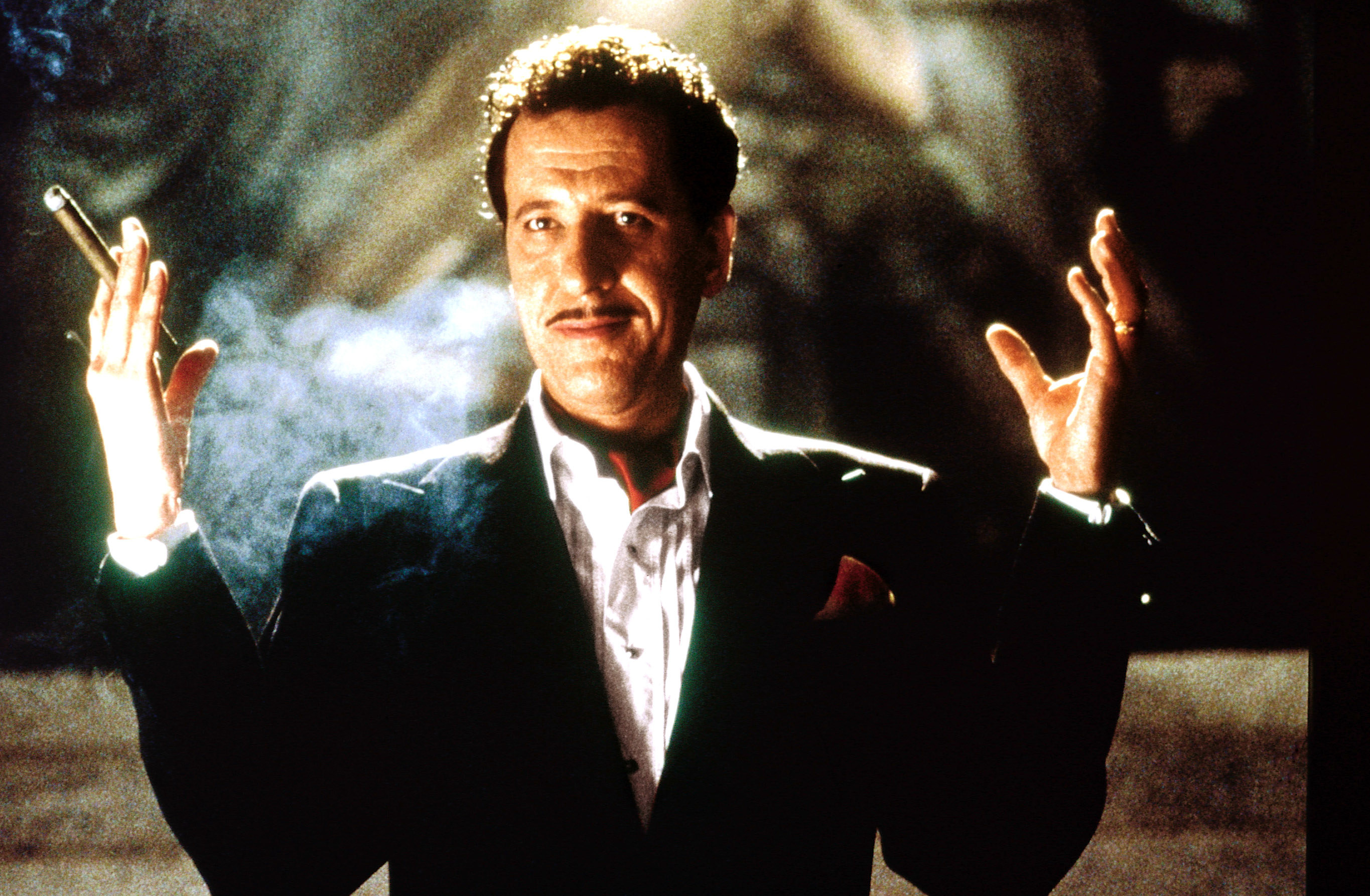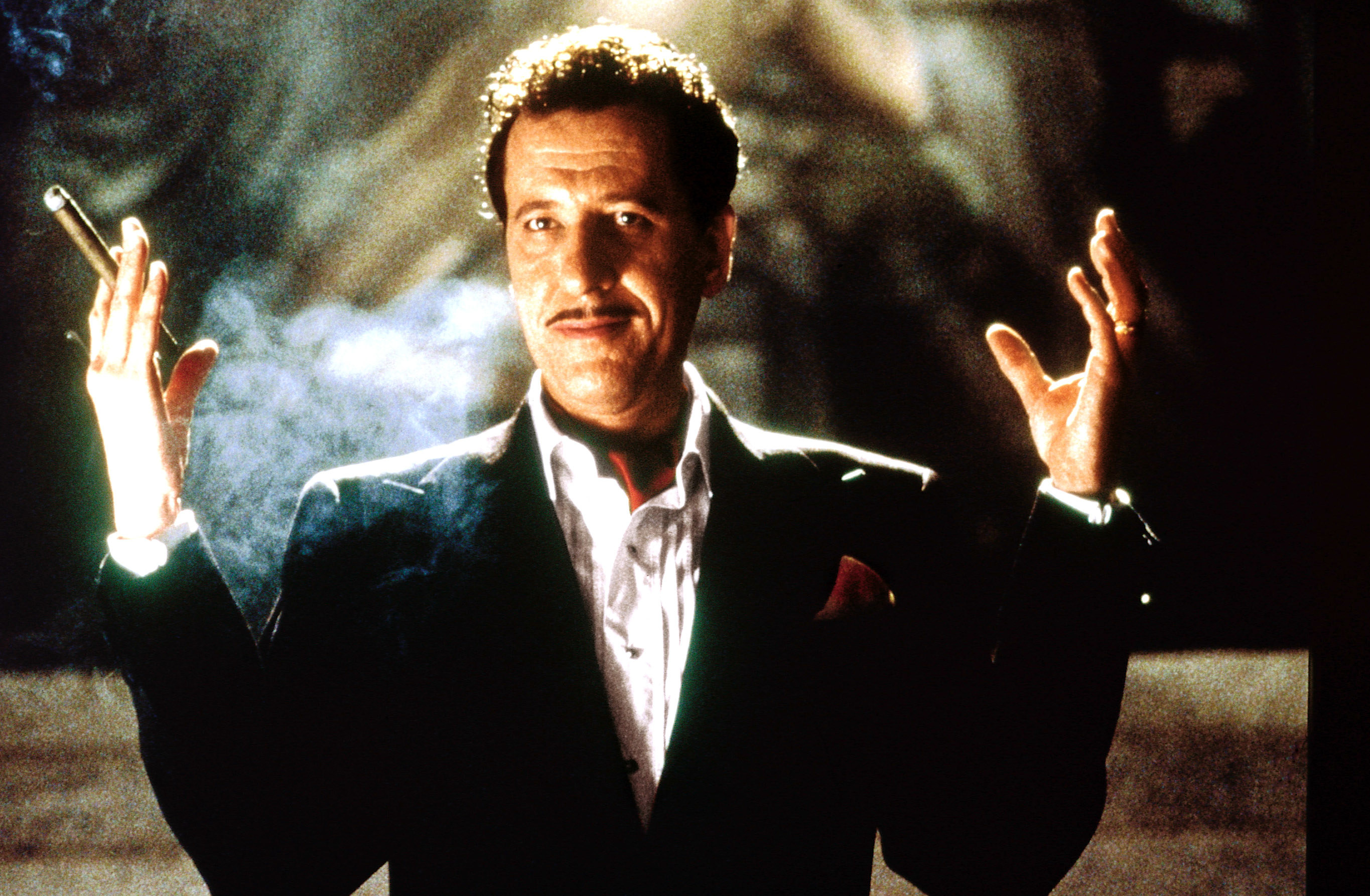 Warner Bros / Courtesy Everett Collection
Director William Malone turns the campy classic, House on Haunted Hill, into a rather bone-chilling and grisly endeavor with this well-cast and inventive 1999 remake.
6.
The Texas Chainsaw Massacre (2003)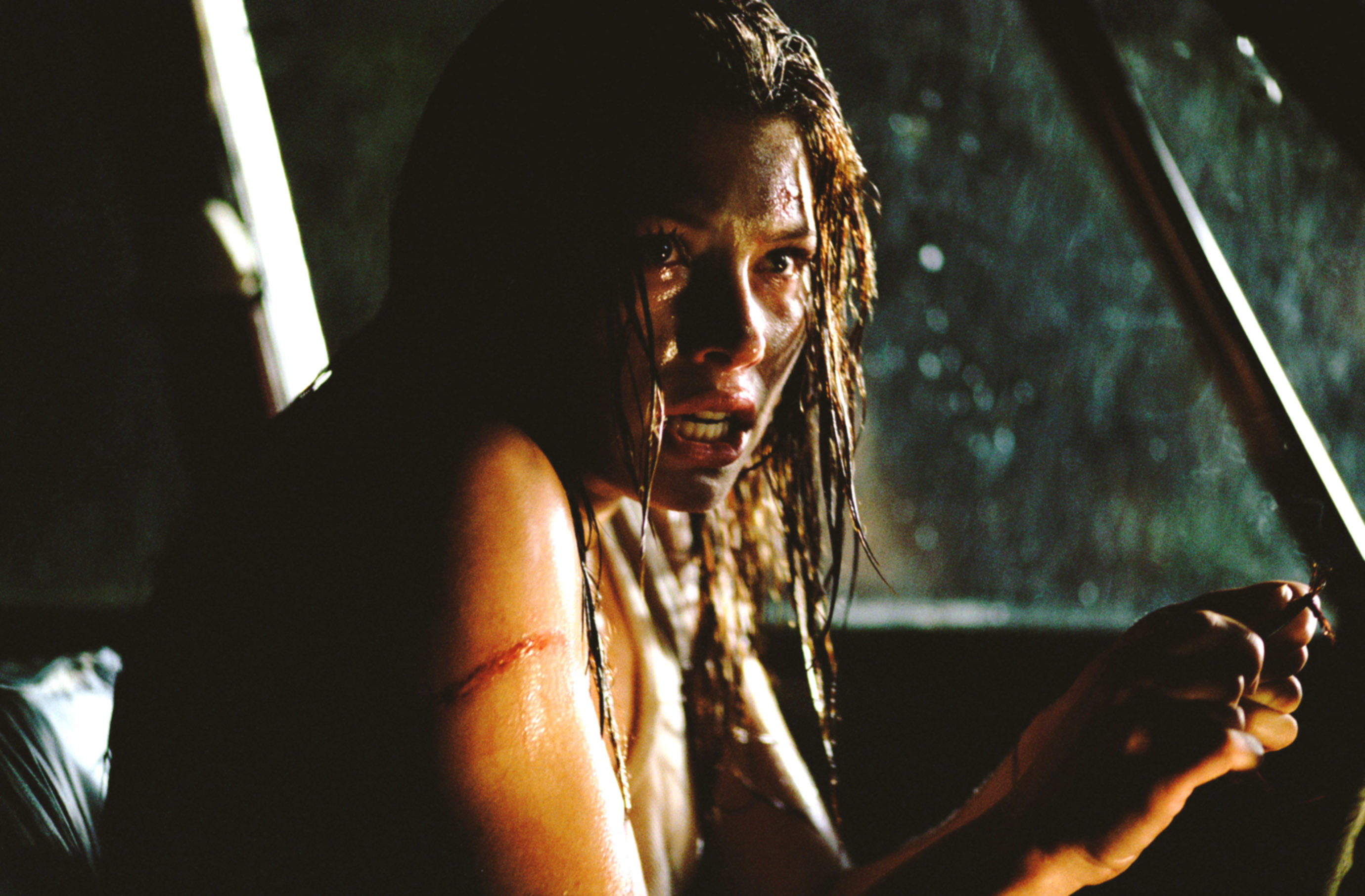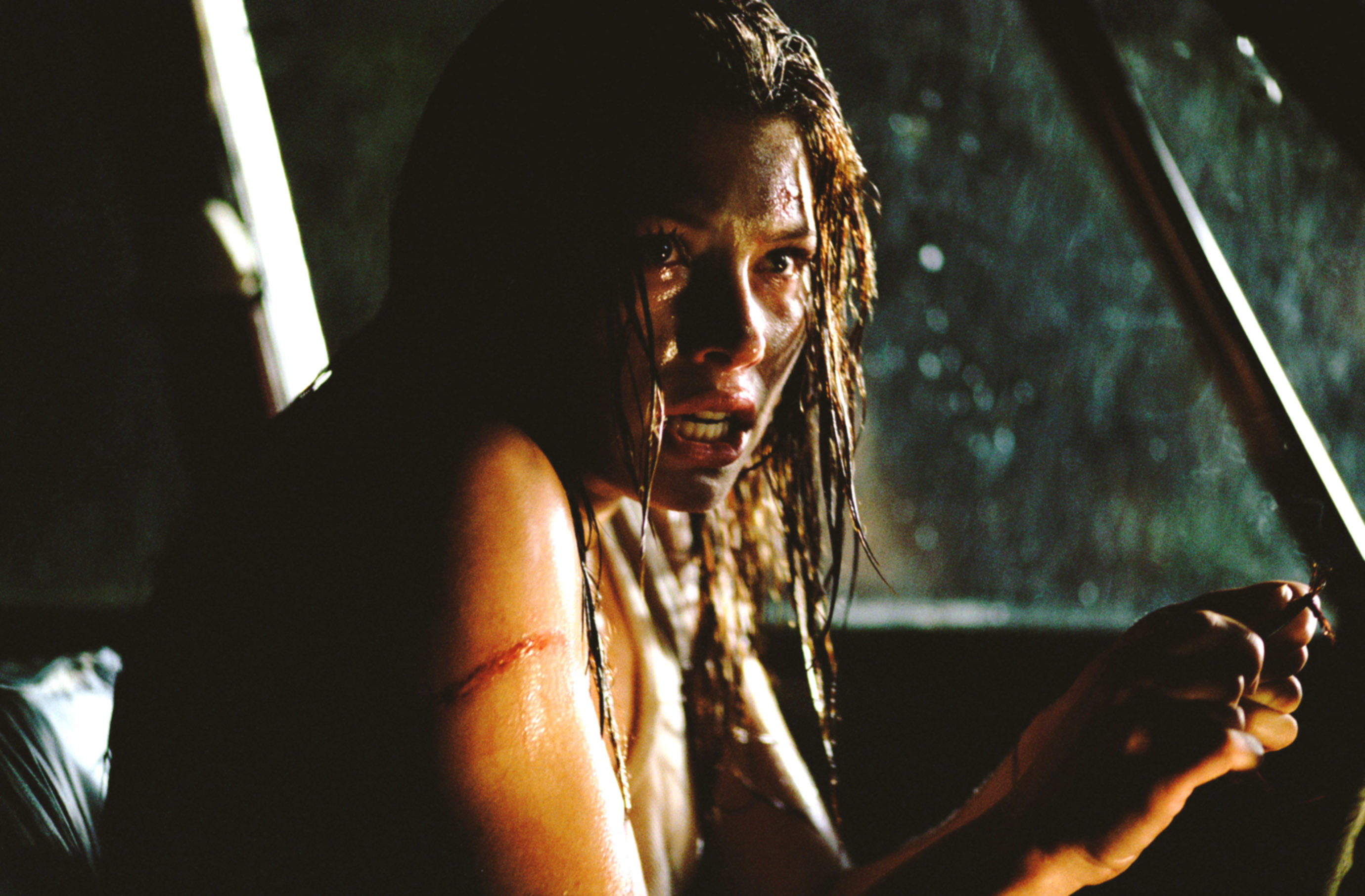 New Line Cinema / Courtesy Everett Collection
Michael Bay might have been incredibly hit-or-miss with his Platinum Dunes horror remakes, but his take on The Texas Chainsaw Massacre was a home run on many levels, from the goosebump-raising set pieces to the unsettling atmosphere piercing through every frame.
5.
Maniac (2012)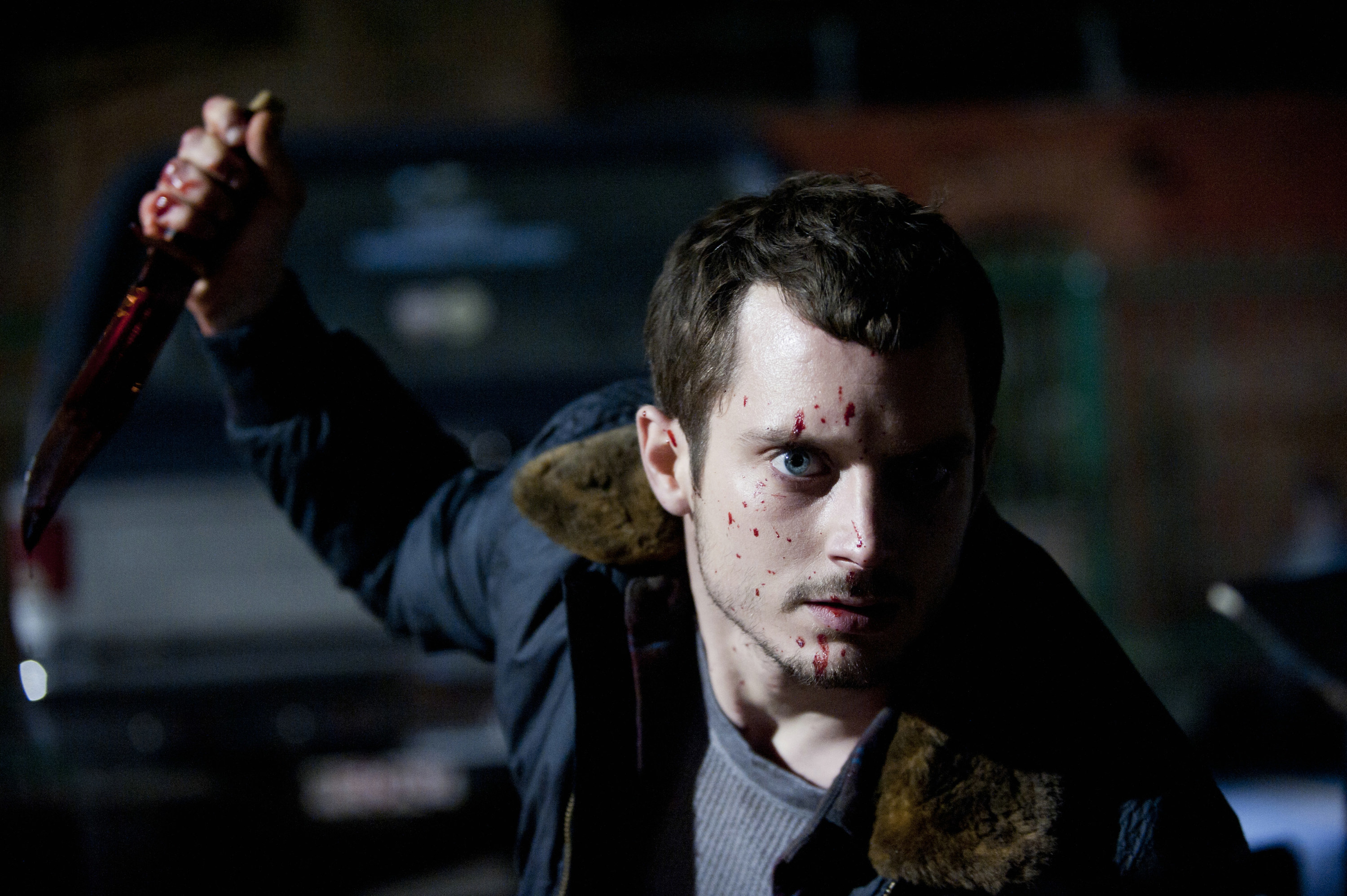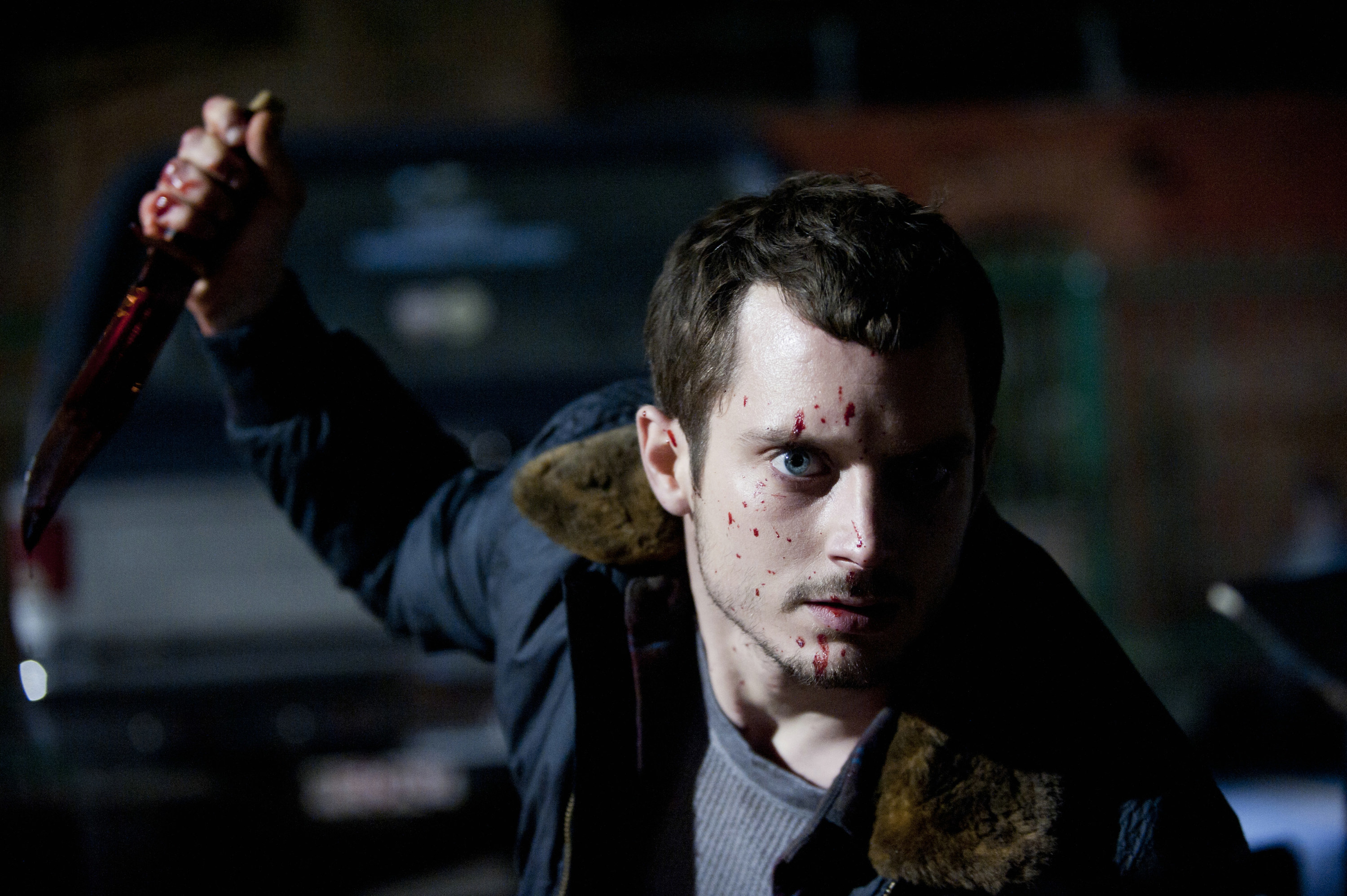 IFC Midnight / Courtesy Everett Collection
Elijah Wood takes on one of his most sinister roles ever in Franck Khalfoun's depraved yet transfixing remake of Bill Lustig's creepy cult classic about prowling serial killer who collects women's scalps to work out his childhood psychological trauma.
4.
The Fly (1986)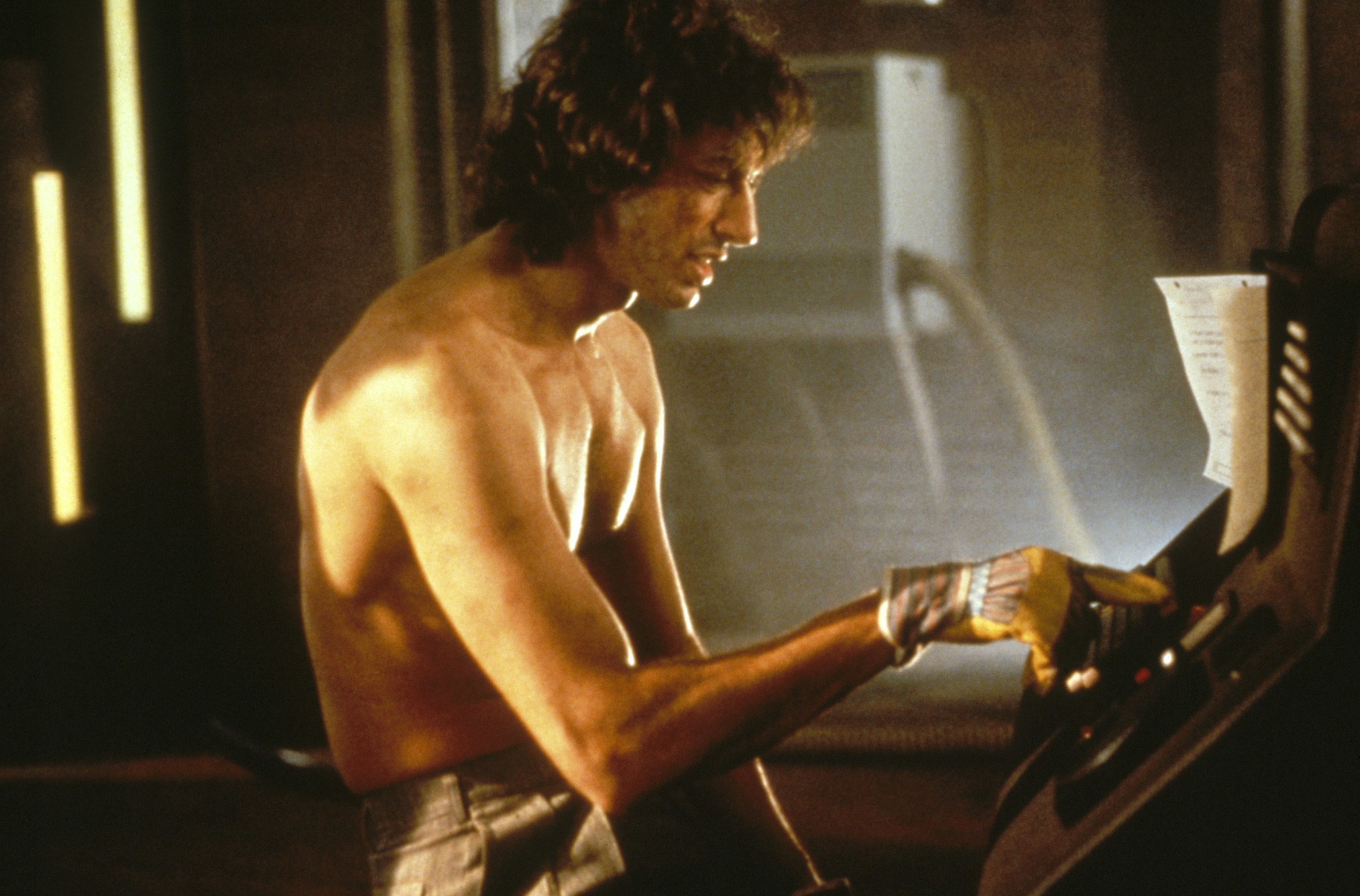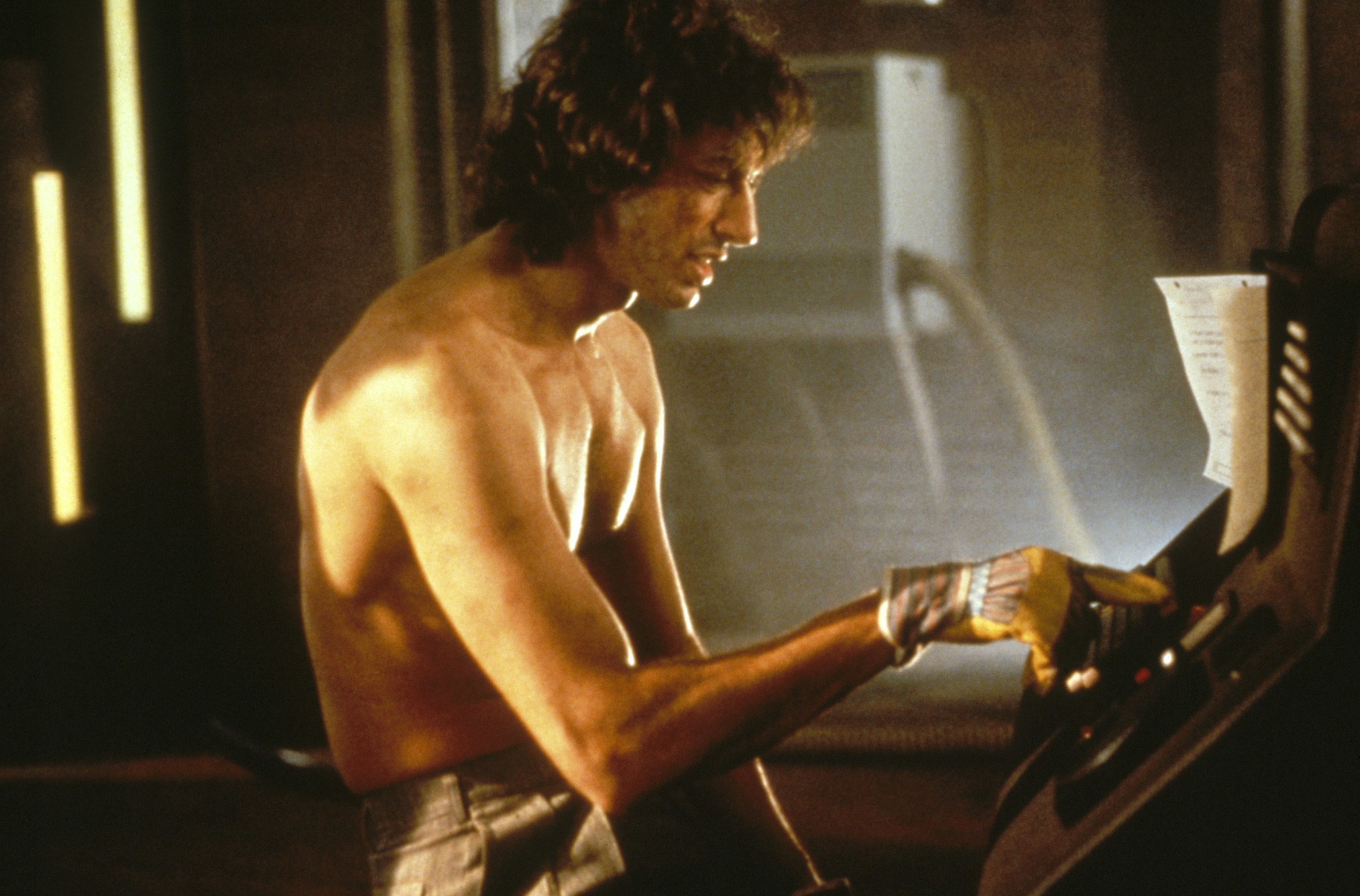 20th Century Fox Film Corp. / Courtesy Everett Collection
The Fly is considered by many as the "quintessential" remake, mining romance and emotional drama from the occasionally silly original film while taking advantage of its imaginative conceit to create some of the most impressive (and revolting) SFX of all time, courtesy of filmmaker, David Cronenberg, and effects supervisor, Chris Walas.
3.
Evil Dead (2013)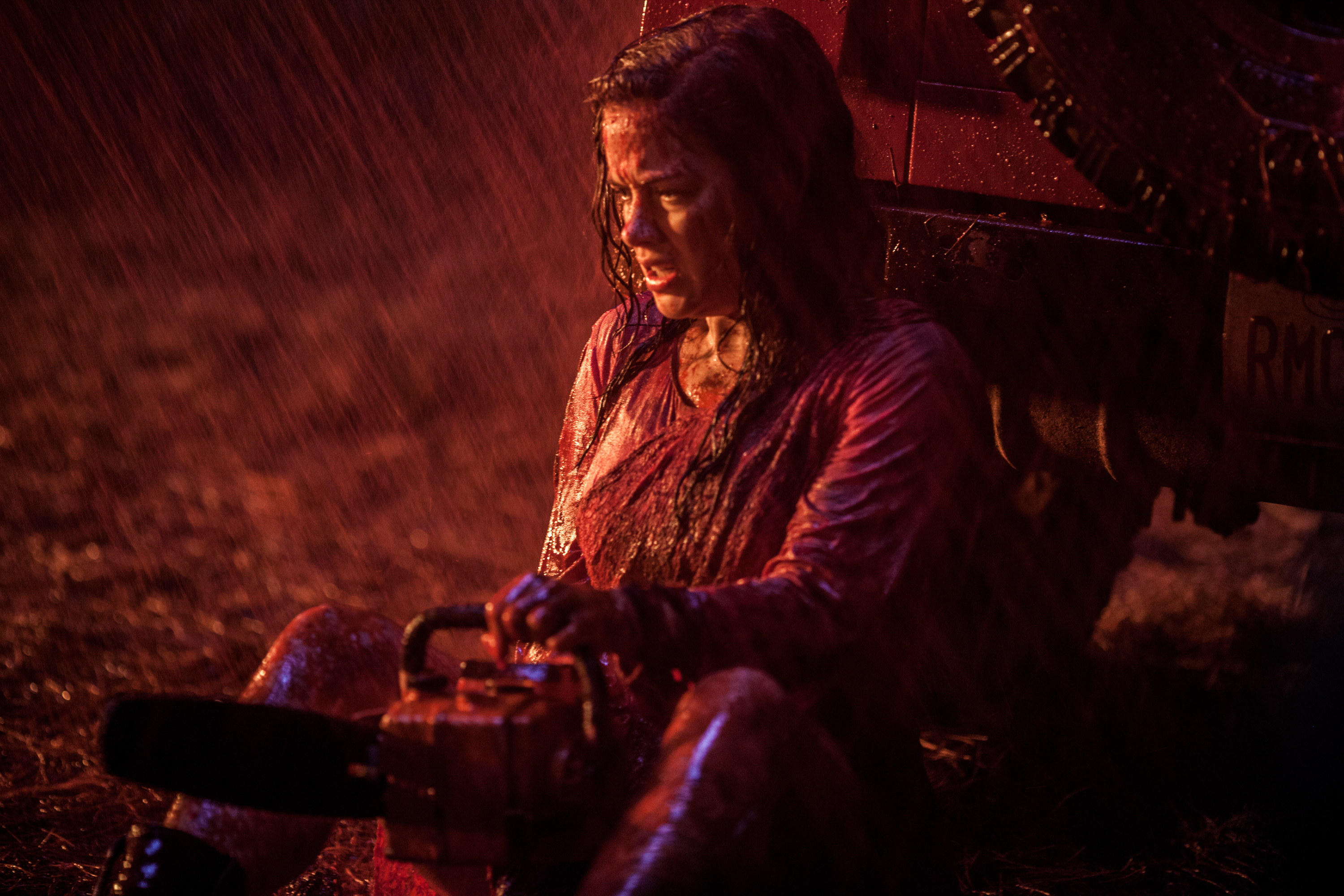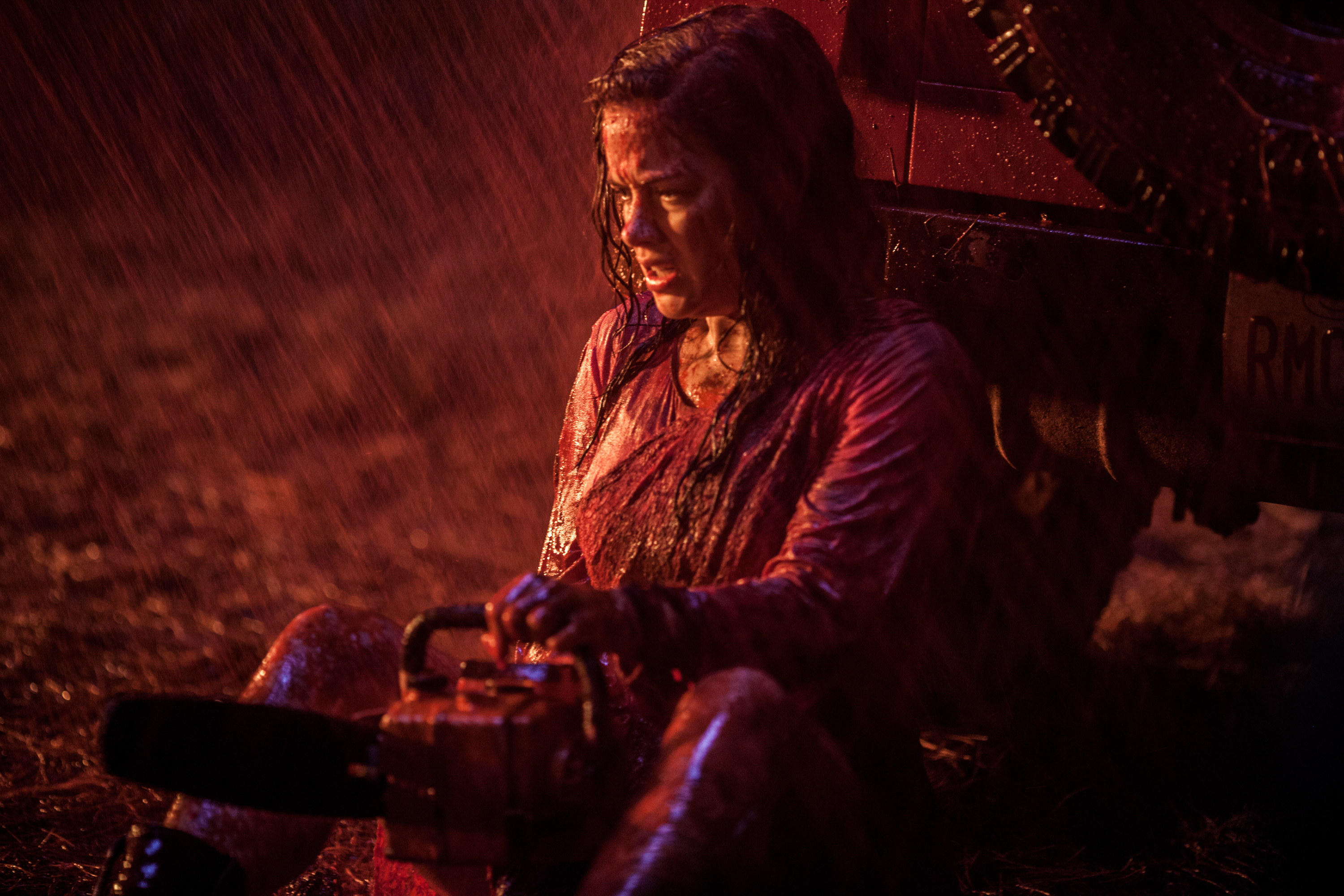 Sony Pictures / Courtesy Everett Collection
It is fairly unbelievable to remind myself that the harsh and horrific Evil Dead remake was the directorial debut for Fede Alvarez, who had something to prove to the fans of the series by flipping their expectations and delivering a far more grim film than the franchise's last entry.
2.
The Ring (2002)

Dreamworks Pictures / Moviestore Collection Ltd / Alamy
Before he set sail with the Pirates of the Caribbean, Gore Verbinski brought the Japanese horror hit Ringu to the US with remarkably spine-tingling results.
1.
The Thing (1982)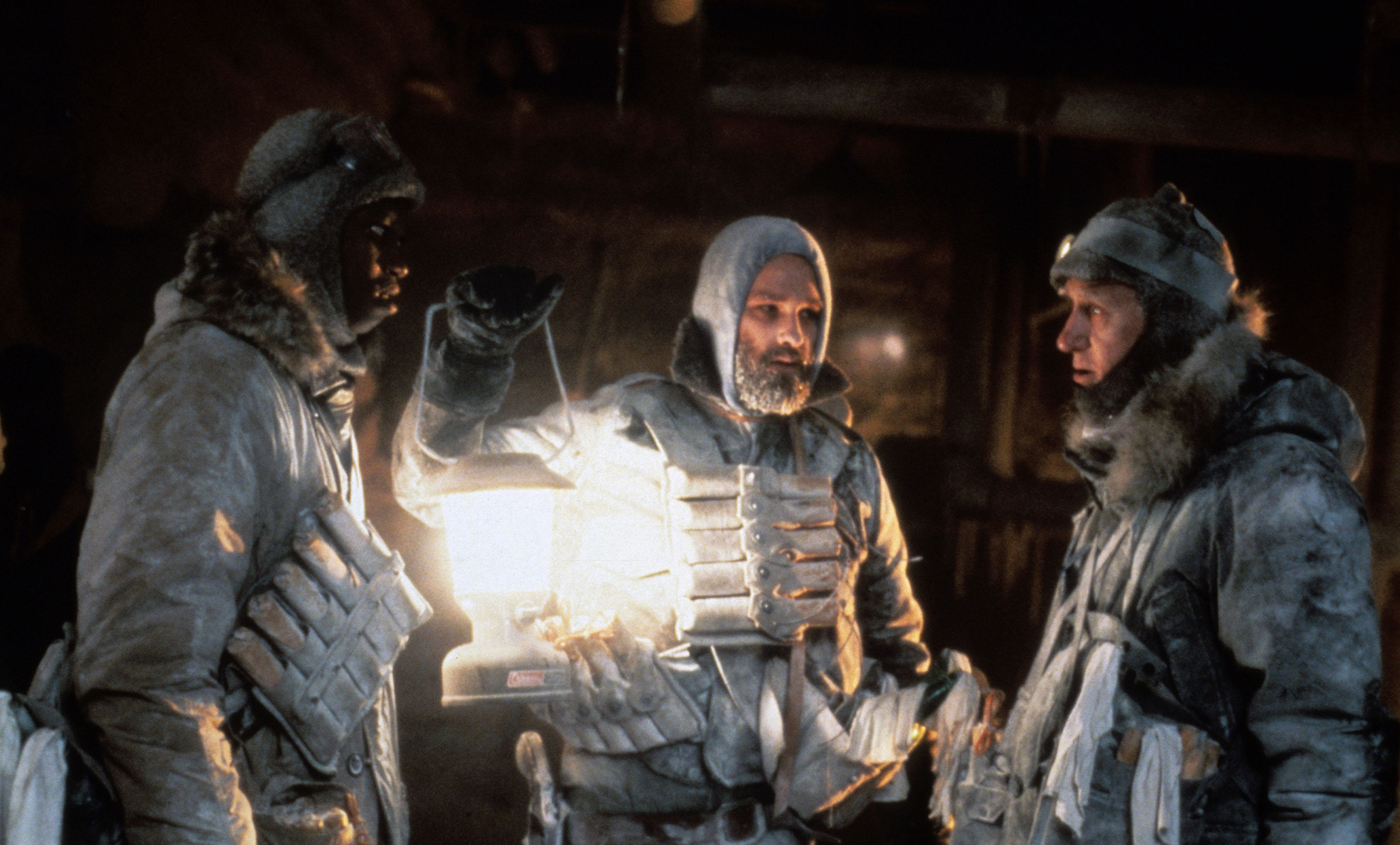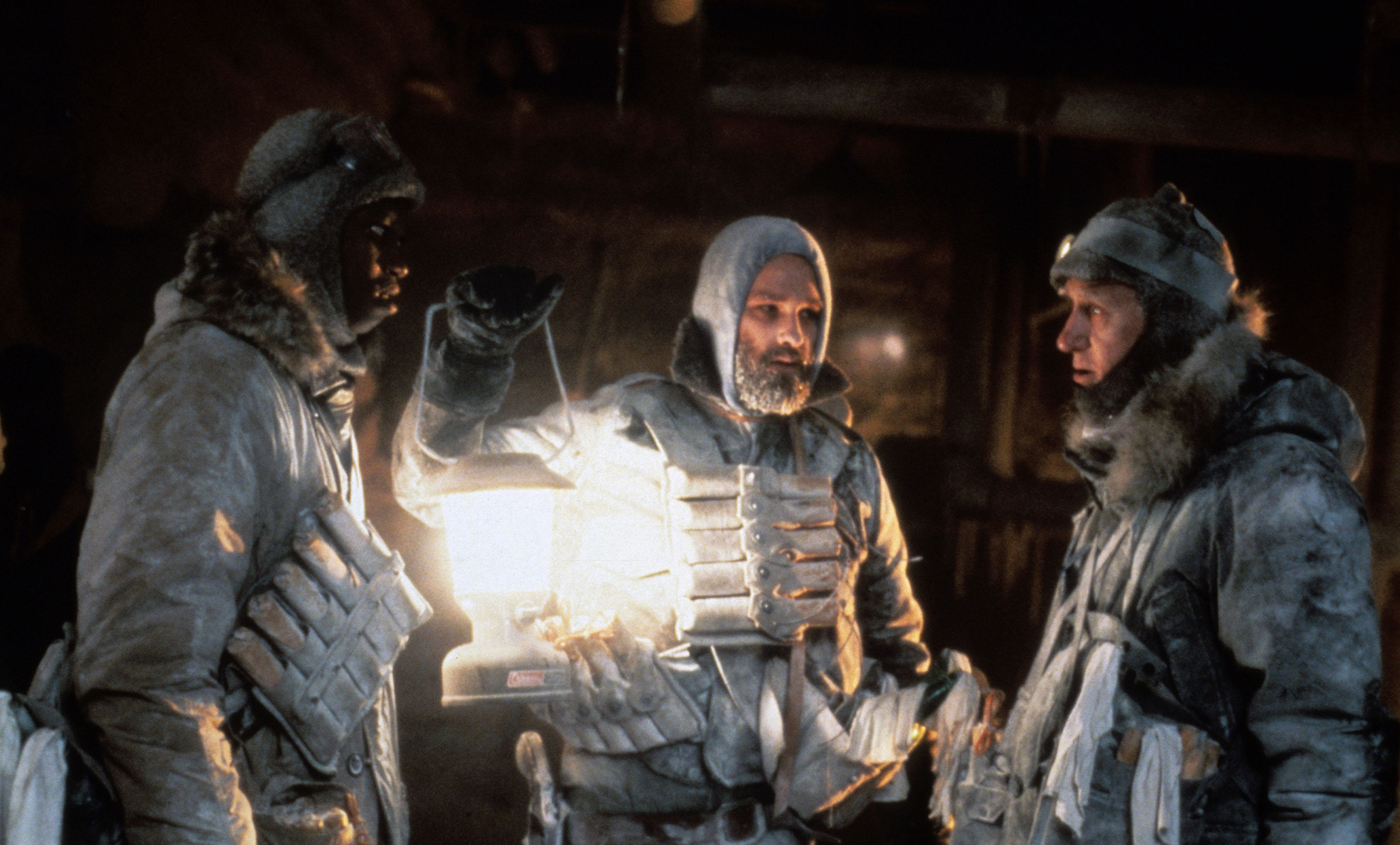 Universal Pictures / Collection Christophel / Alamy
John Carpenter fires on every cylinder with his era-appropriate update of The Thing from Another World, having ultimately created one of the best horror films ever that remains endlessly quotable, phenomenally petrifying and distinctively distressing.